Modulo Google Authenticator Two-Factor Back Office Security
Sviluppato da
Community developer
(6 voti)
Oltre il 90 % dei merchant raccomanda questo prodotto
La valutazione media include tutte le recensioni degli ultimi sei mesi.
Livello di competenze
I merchant pensano che questo prodotto richieda un livello di competenza:
Per utenti principianti
3
+100
downloads!
PrestaShop
1.5.0.17 - 1.7.2.4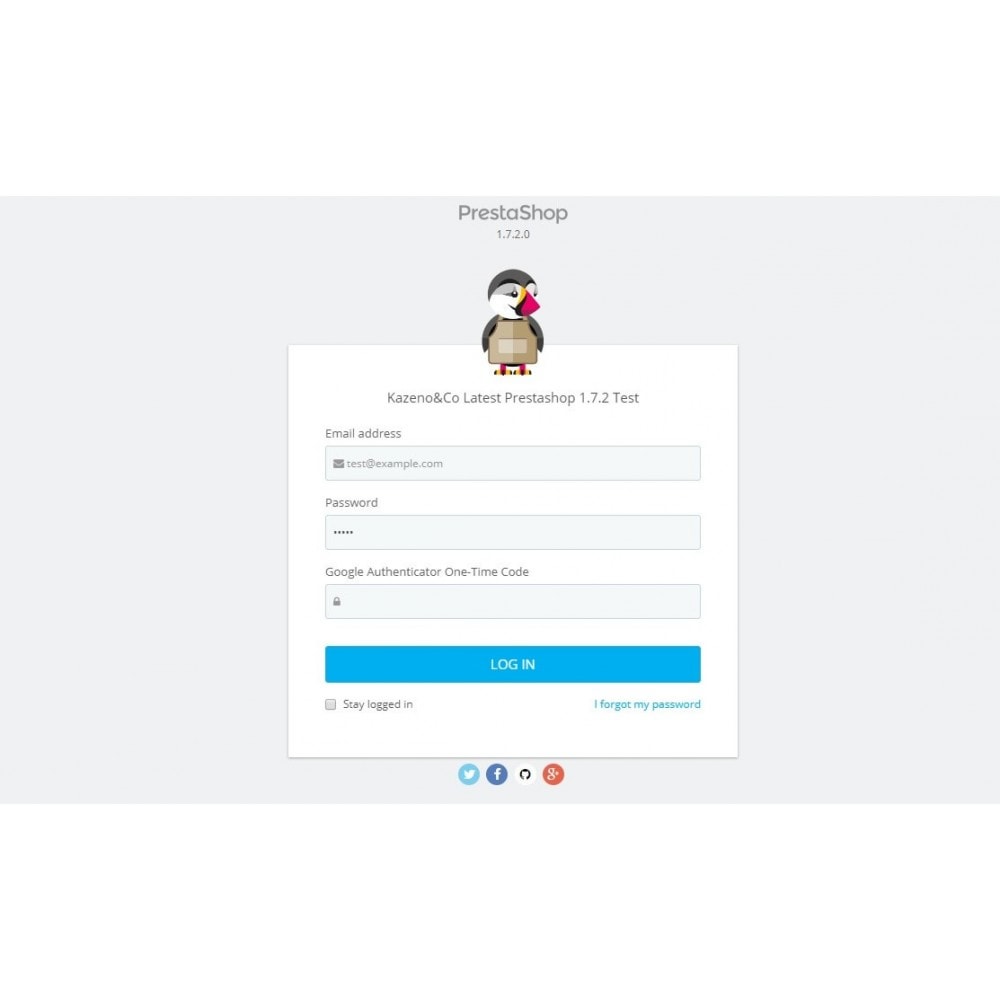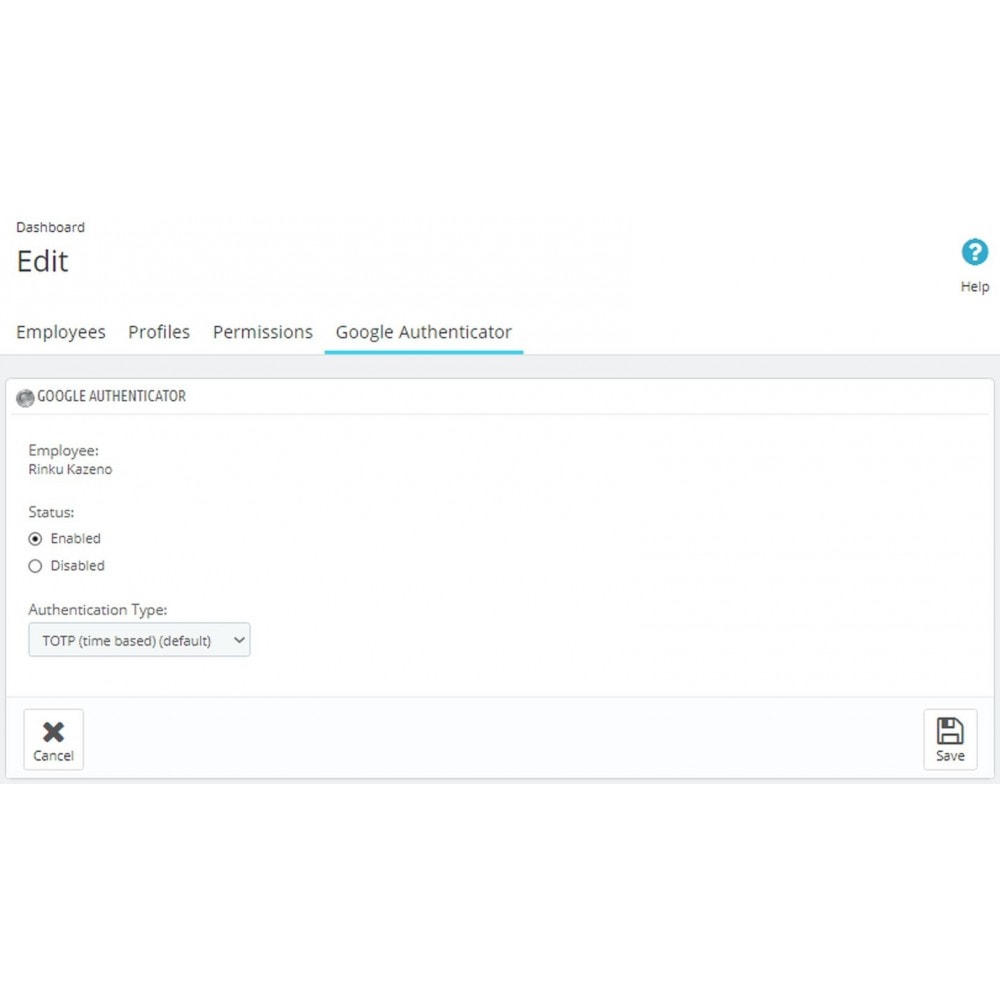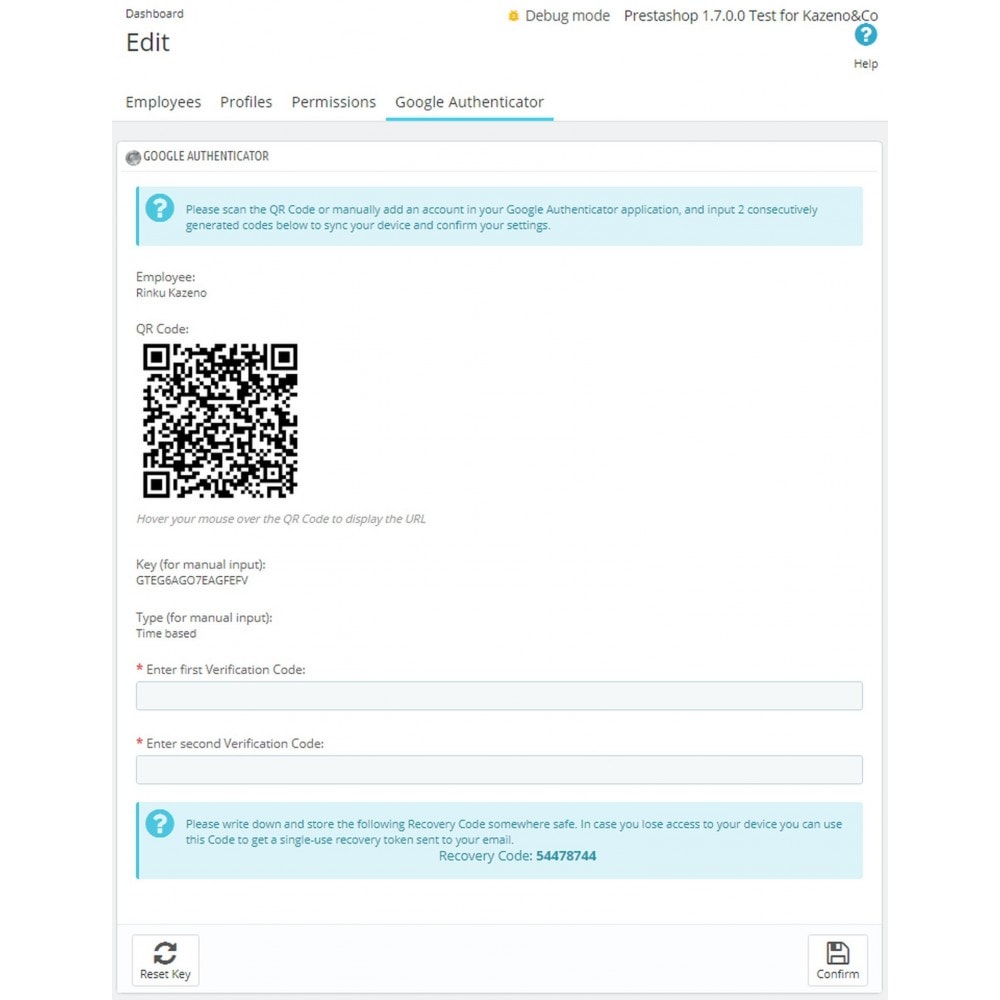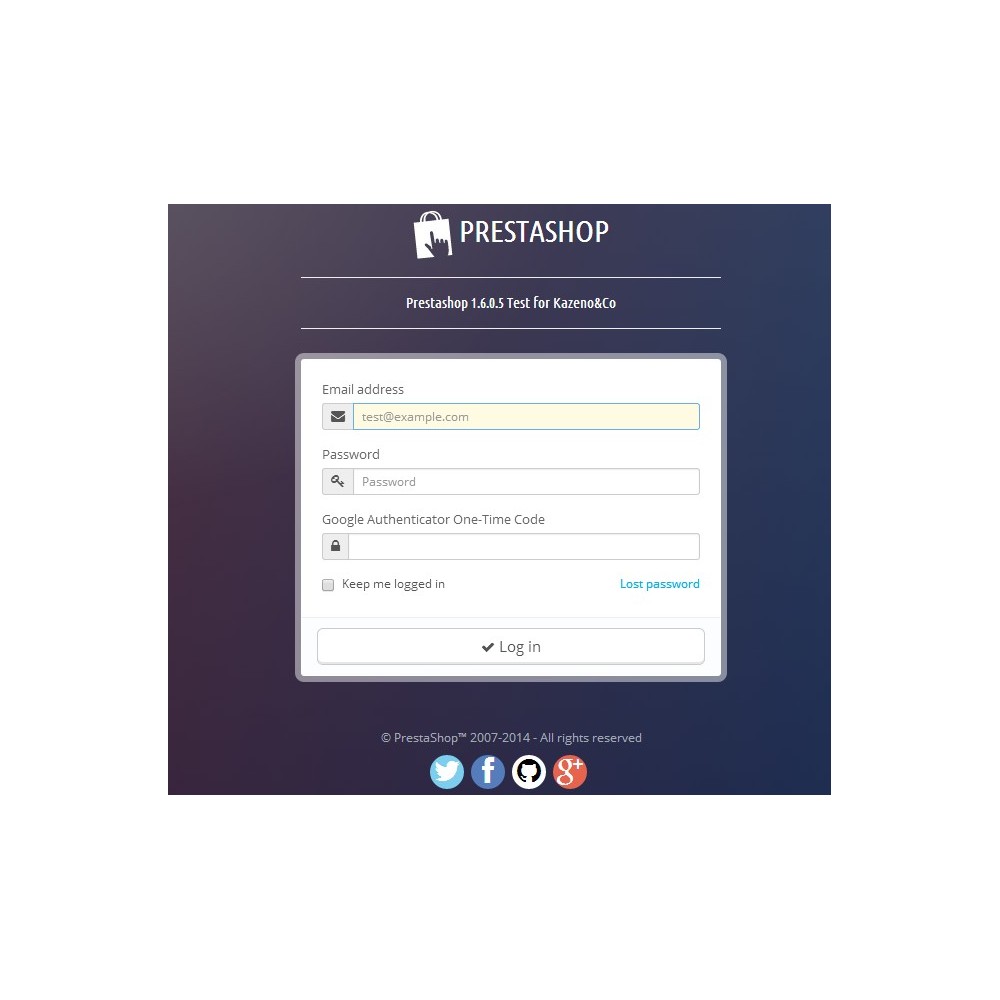 Descrizione
Use Google's Two-Factor Authentication to protect your Back Office accounts from brute-force and man-in-the-middle hacker attacks with your smartphone. Keep your Back Office credentials secure even when logging in from public or unsecured networks.
Ciò che questo prodotto ti offre
Produttività Migliora la sicurezza del tuo sito
With this module, you can add Two-Factor Authentication to the login process of your Back Office. With it, you can sync your iPhone or Android smartphone with any of your Back Office accounts, and use the free mobile Google Authenticator app to generate unique one-time codes which you use along with your password each time you login.
Now, even if your password gets stolen, intercepted, or brute-forced, nobody will be able to access your account without your smartphone.
Funzioni
Features :
Increase your Prestashop admin security
Use the same Two-Factor Authentication that Google uses to secure their user accounts to add an extra layer of security to your Back Office
Even if your password gets stolen, nobody can get into your account without access to your smartphone
The required mobile Google Authenticator app for iPhone and Android is completely free, and you can also use it for your Google Accounts
Supports Time-based (TOTP) and Counter-based (HOTP) Authentication
Acquistati di solito insieme
Community developer Sviluppato da

PrestaShop v1.5.0.17 - v1.7.2.4 Compatibilità

Web In Color Sviluppato da

PrestaShop v1.5.0.0 - v1.7.1.2 Compatibilità

Community developer Sviluppato da

PrestaShop v1.5.0.0 - v1.7.2.4 Compatibilità
Raccomandazione
To use this Module, a smartphone (iPhone or Android) with the free Google Authenticator mobile app is required. It should also work with other versions, such as the Linux and Windows ports of Google Authenticator. Also supports Authy (TOTP only).
Supporto e aggiornamenti
Disponi automaticamente di 3 mesi di supporto per questo prodotto.
Per 90 giorni dopo l'acquisto, benefici di un'assistenza tecnica e funzionale, oltre che dell'accesso agli aggiornamenti disponibili per questo prodotto.
Novità nella versione 1.21(01/08/2017)
added support for Prestashop 1.7
added recovery code system to create one-use recovery tokens sent by email, please regenerate your keys in order to use it
added warning on module's config when module is disabled
fixed bug where an account's protection could get enabled before completing the token verification
Informazioni sullo sviluppatore
24/11/2011

Venditore PrestaShop

United Kingdom

Paese Regione
Hai una domanda?
Bisogno di aiuto?
Lo sviluppatore ti risponde in