moduł Google Authenticator Two-Factor Back Office Security
Opracował
Community developer
+100
downloads!
PrestaShop
1.4.3.0 - 1.7.2.1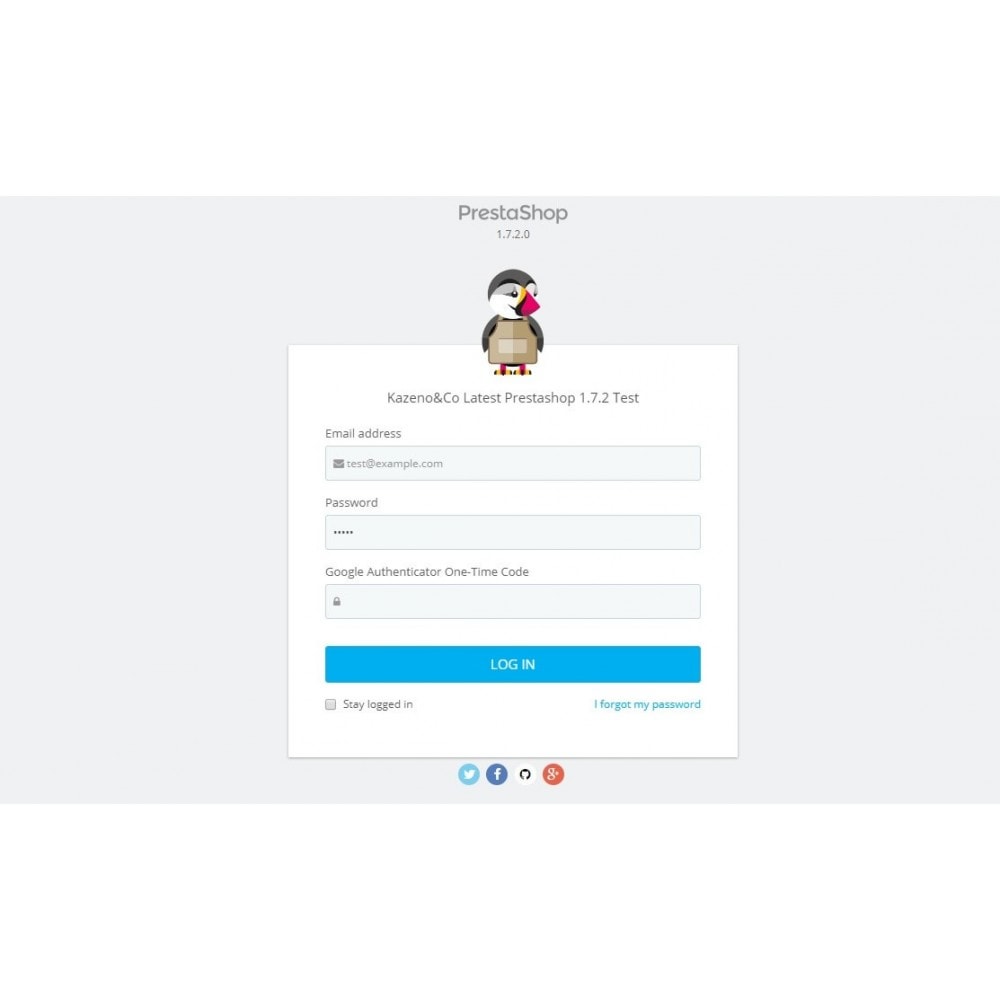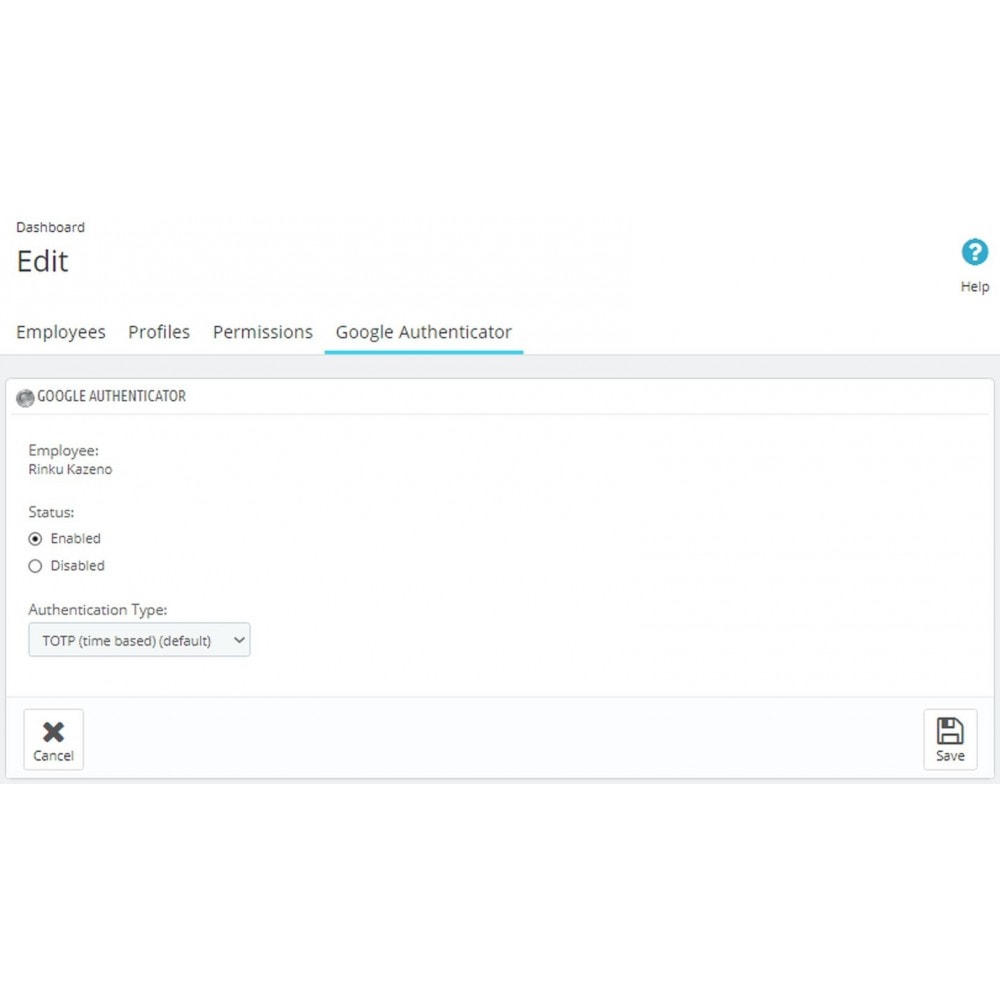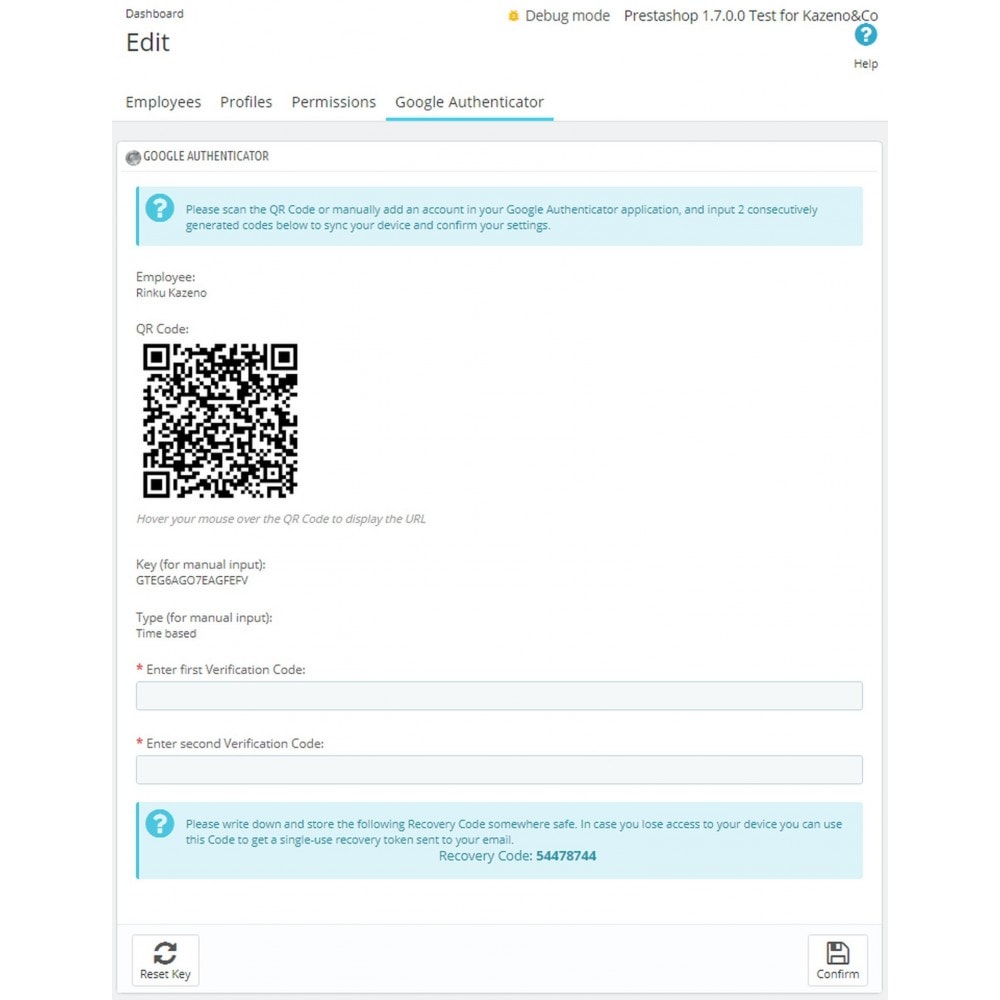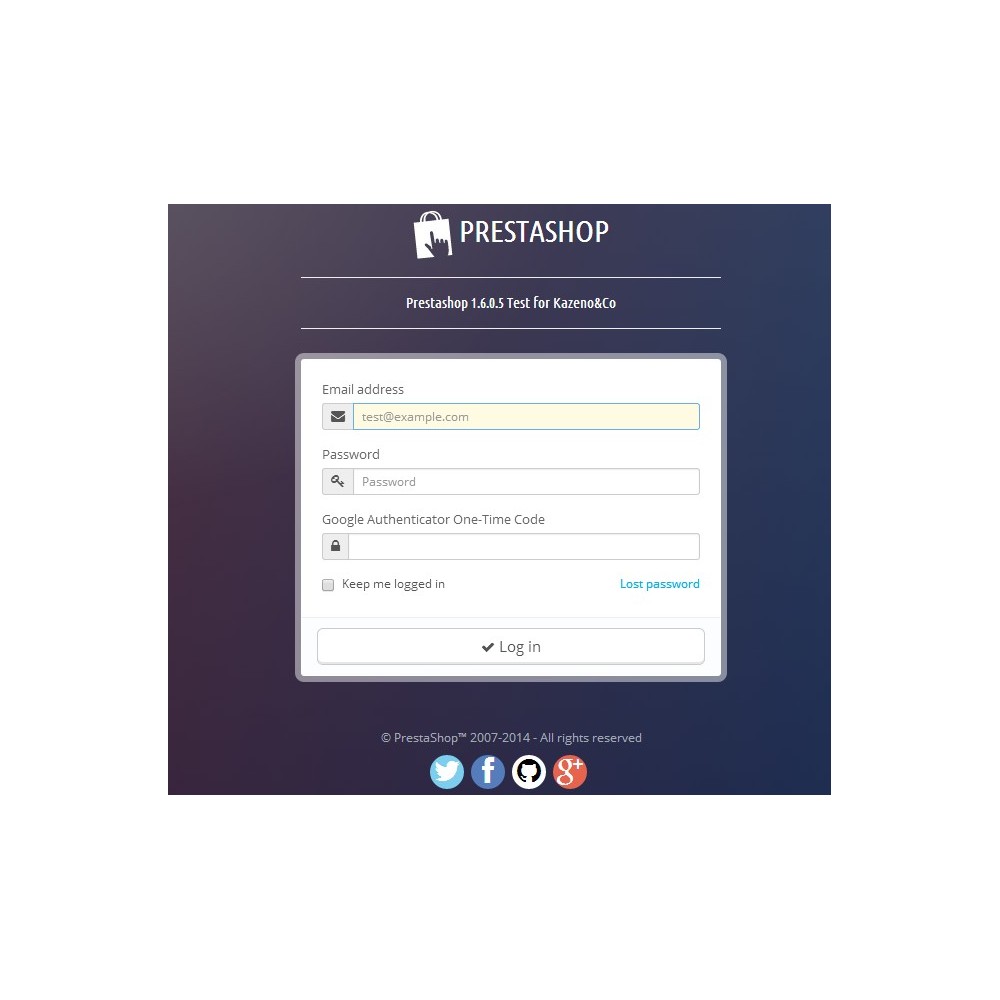 Prezentacja
Use Google's Two-Factor Authentication to protect your Back Office accounts from brute-force and man-in-the-middle hacker attacks with your smartphone. Keep your Back Office credentials secure even when logging in from public or unsecured networks.
Korzyści wynikające z tego modułu
Produktywność Poprawia bezpieczeństwo Twojego sklepu
With this module, you can add Two-Factor Authentication to the login process of your Back Office. With it, you can sync your iPhone or Android smartphone with any of your Back Office accounts, and use the free mobile Google Authenticator app to generate unique one-time codes which you use along with your password each time you login.
Now, even if your password gets stolen, intercepted, or brute-forced, nobody will be able to access your account without your smartphone.
Funkcje
Features :
Increase your Prestashop admin security
Use the same Two-Factor Authentication that Google uses to secure their user accounts to add an extra layer of security to your Back Office
Even if your password gets stolen, nobody can get into your account without access to your smartphone
The required mobile Google Authenticator app for iPhone and Android is completely free, and you can also use it for your Google Accounts
Supports Time-based (TOTP) and Counter-based (HOTP) Authentication
Wsparcie techniczne oraz aktualizacje
Otrzymasz automatycznie 3 miesiące pomocy technicznej dla tego produktu.
Przez 90 dni po zakupie jesteś uprawniony do pomocy technicznej i funkcjonalnej, a także masz dostęp do aktualizacji dla tego produktu.
Rekomendacja
To use this Module, a smartphone (iPhone or Android) with the free Google Authenticator mobile app is required. It should also work with other versions, such as the Linux and Windows ports of Google Authenticator. Also supports Authy (TOTP only).
Często kupowane w zestawie
Community developer Opracował

PrestaShop v1.4.3.0 - v1.7.2.1 Kompatybilność PrestaShop

PrestaShop Opracował

PrestaShop v1.6.0.4 - v1.7.2.1 Kompatybilność PrestaShop

PrestaShop Opracował

PrestaShop v1.4.0.0 - v1.7.2.1 Kompatybilność PrestaShop
Co nowego w wersji 1.21(2017-08-01)
added support for Prestashop 1.7
added recovery code system to create one-use recovery tokens sent by email, please regenerate your keys in order to use it
added warning on module's config when module is disabled
fixed bug where an account's protection could get enabled before completing the token verification
O wydawcy
2011-11-24

Sprzedawca PrestaShop

United Kingdom

Kraj region
Masz pytanie?
Potrzebujesz pomocy?
Wydawca odpowie Ci w ciągu