ProQuality essential PACK (x2) Bundle
Developed by
ProQuality
(13 votes)
More than 90 % of users recommend this product
The average rating includes all reviews over the last six months.
Level:
Users think this product is suitable for e-merchants who are: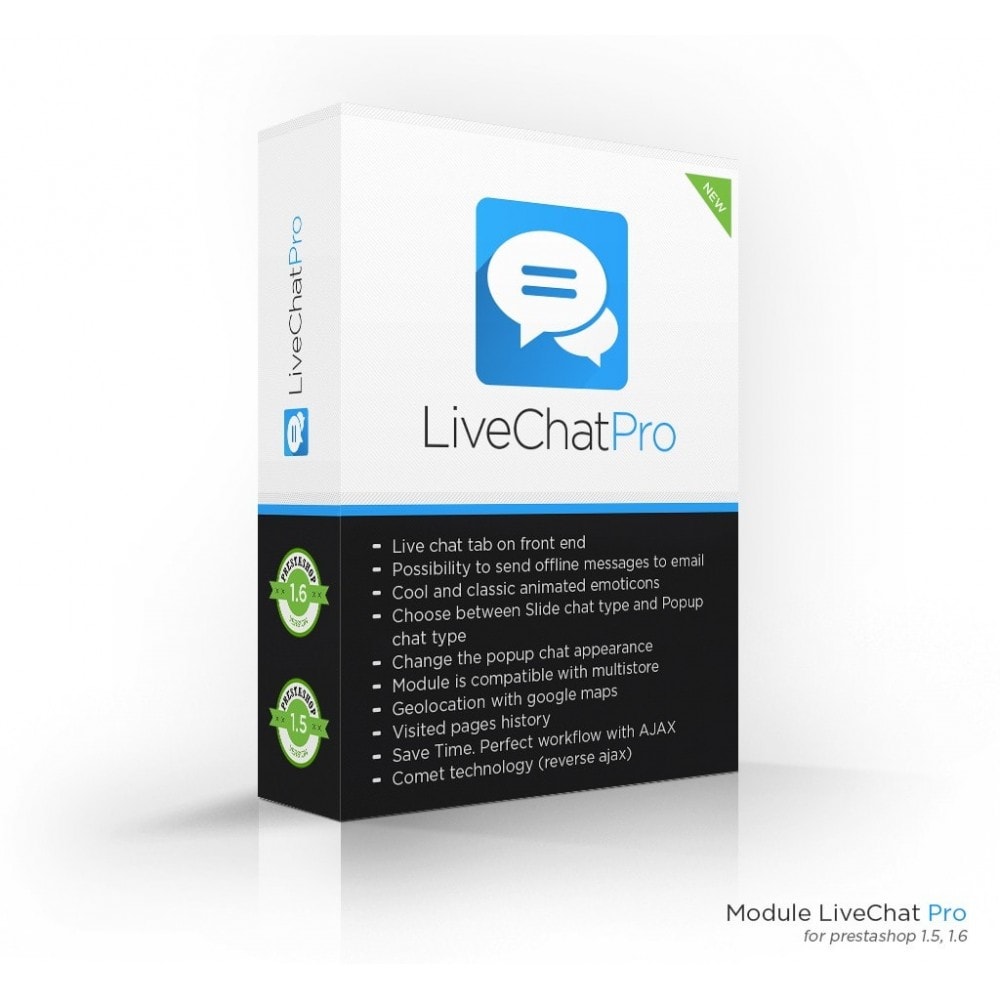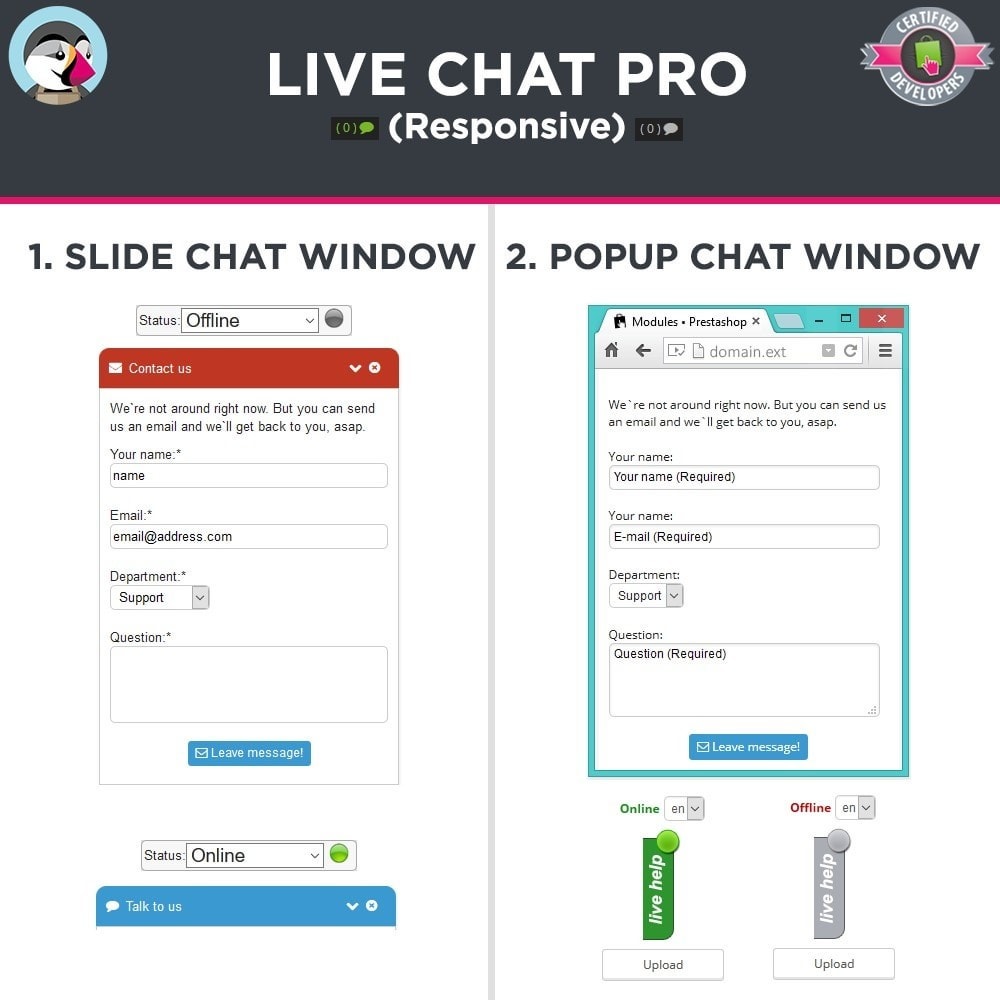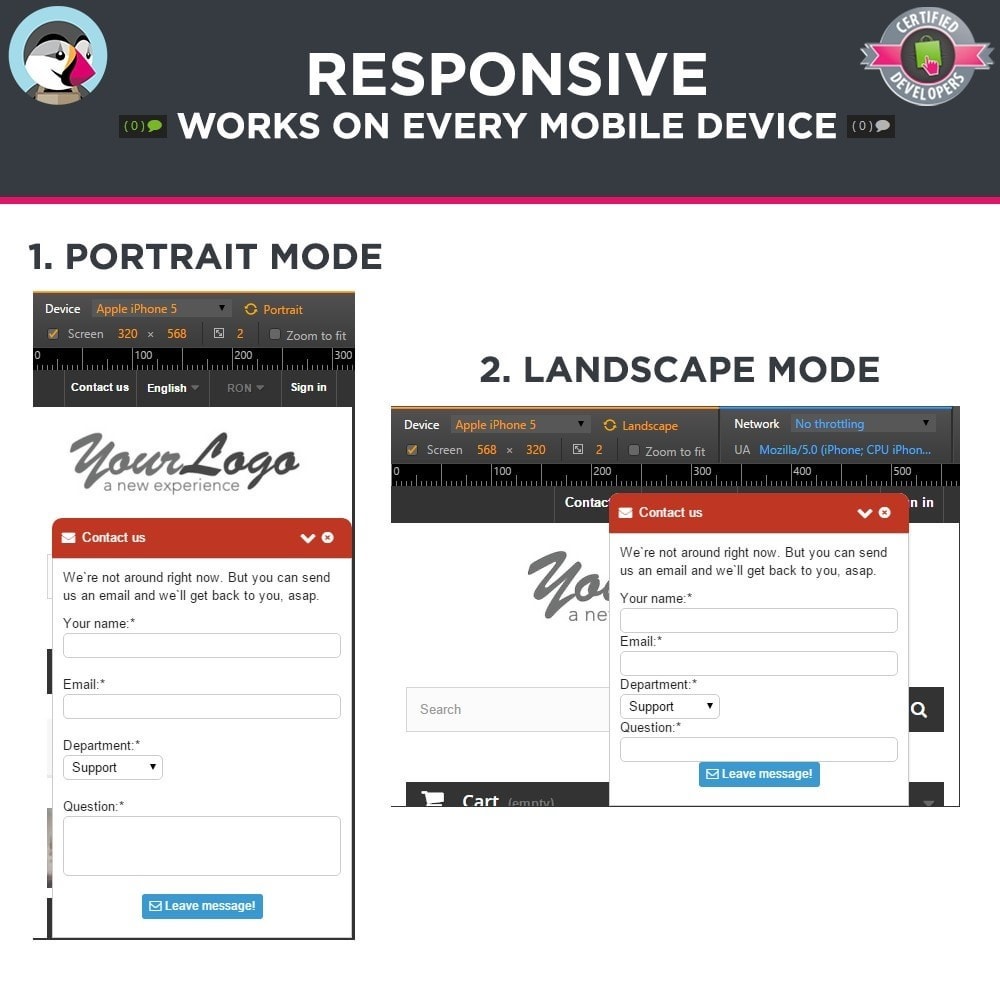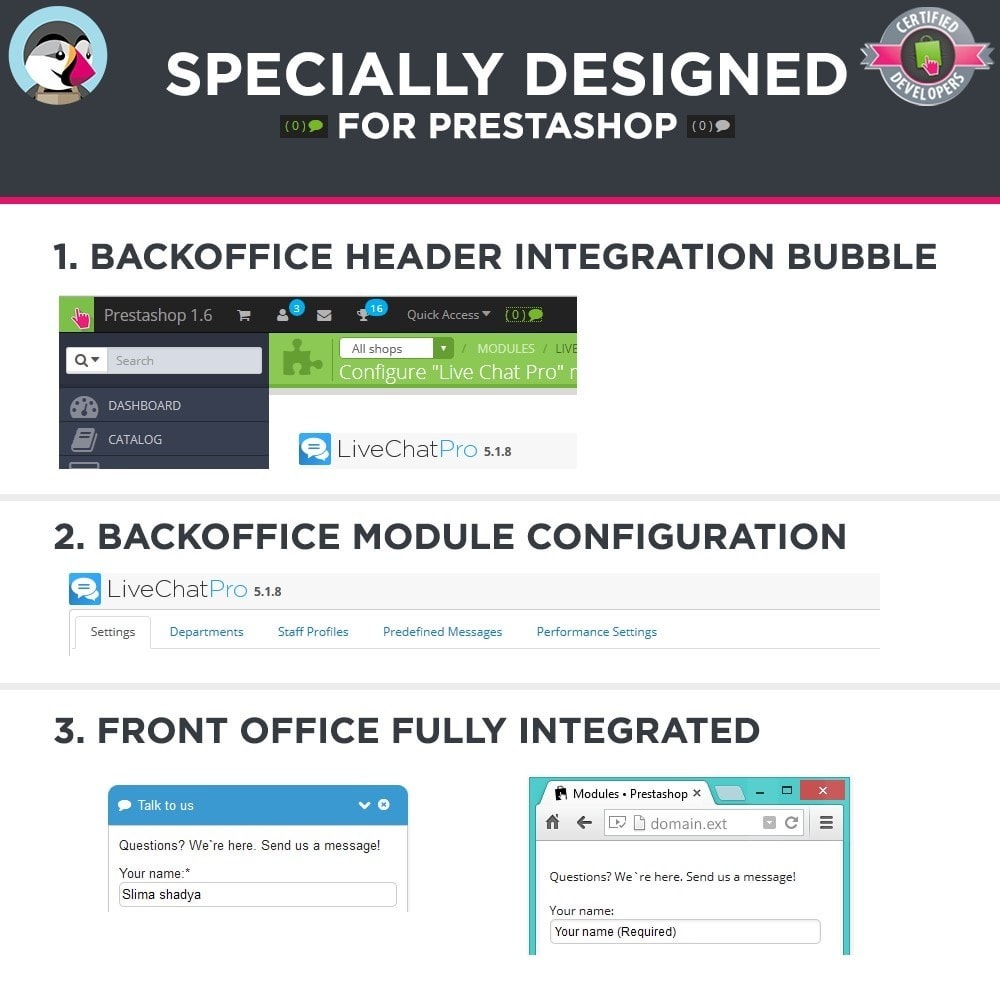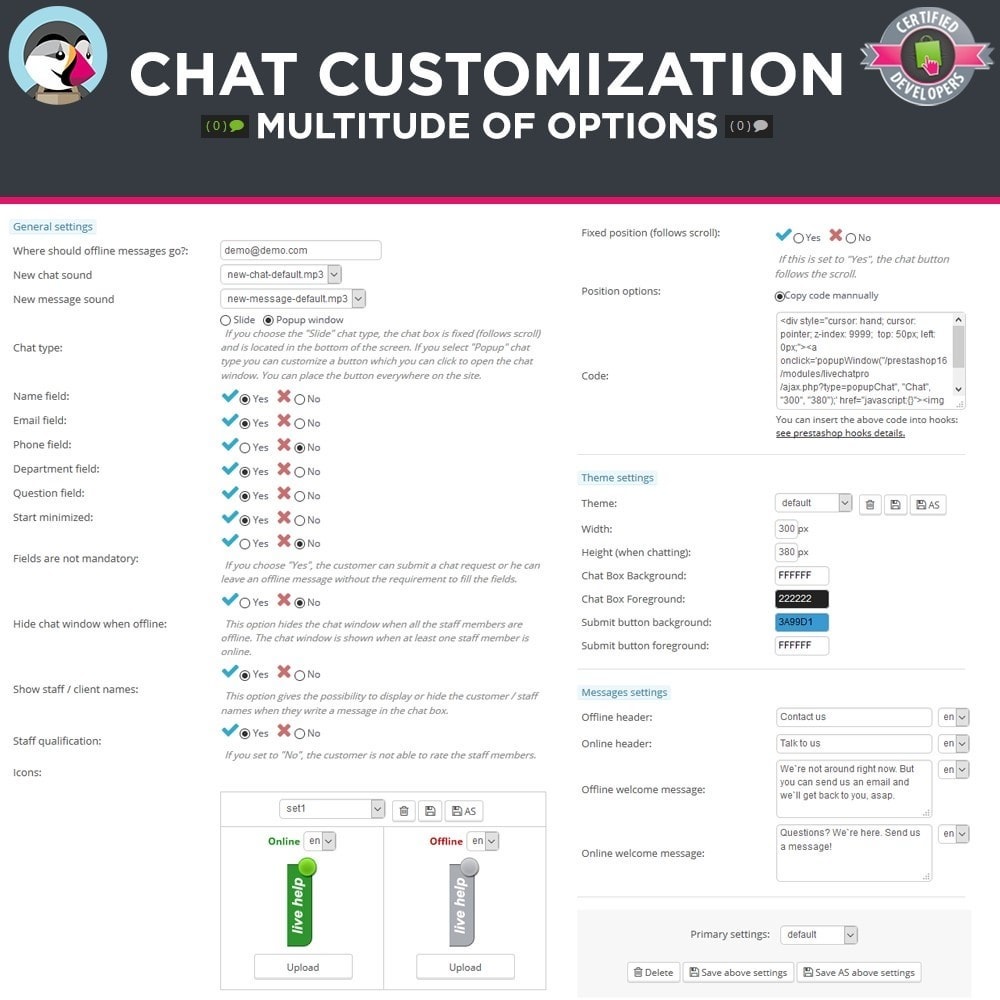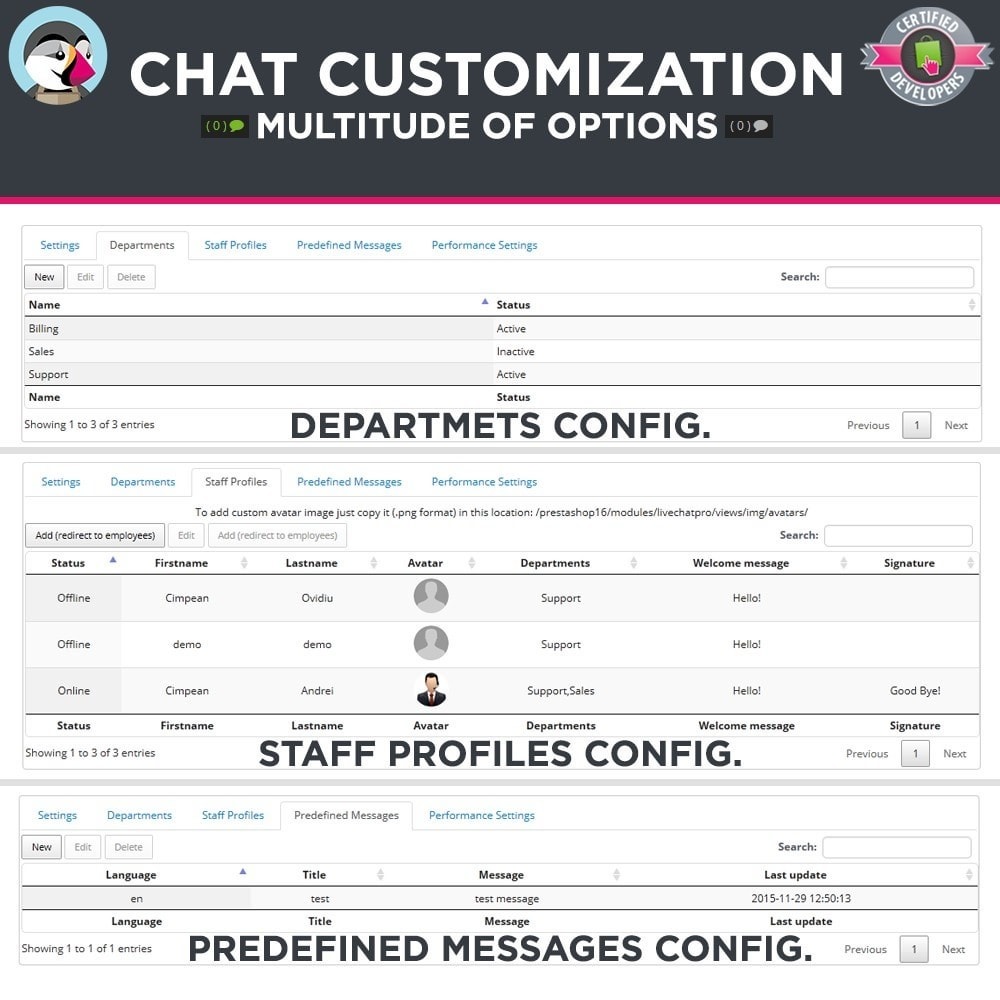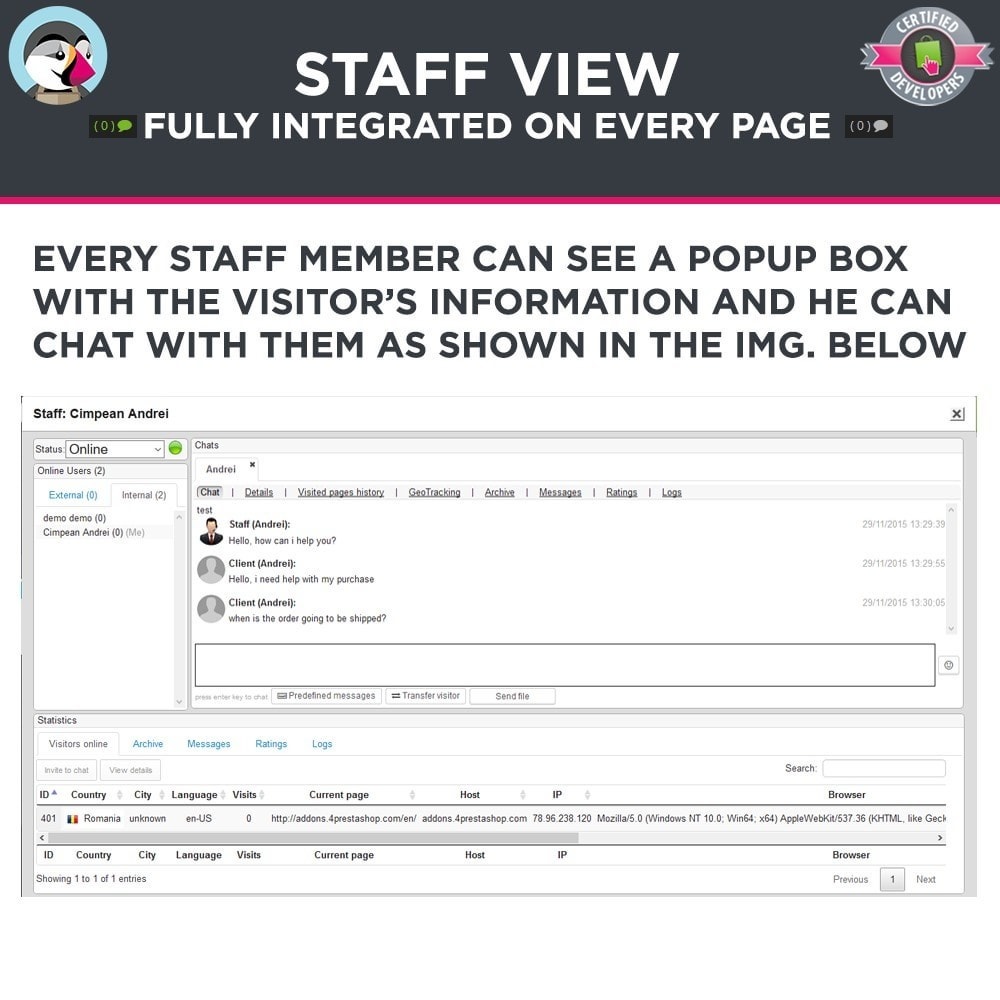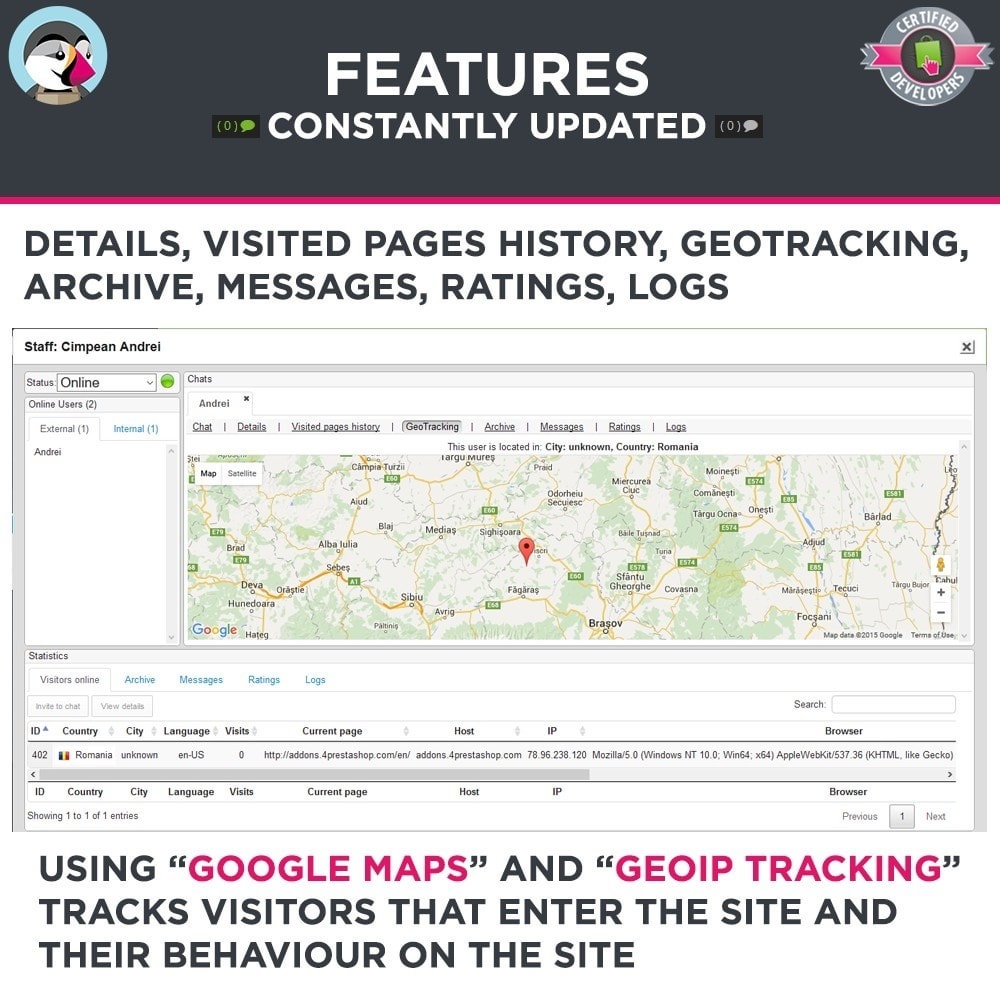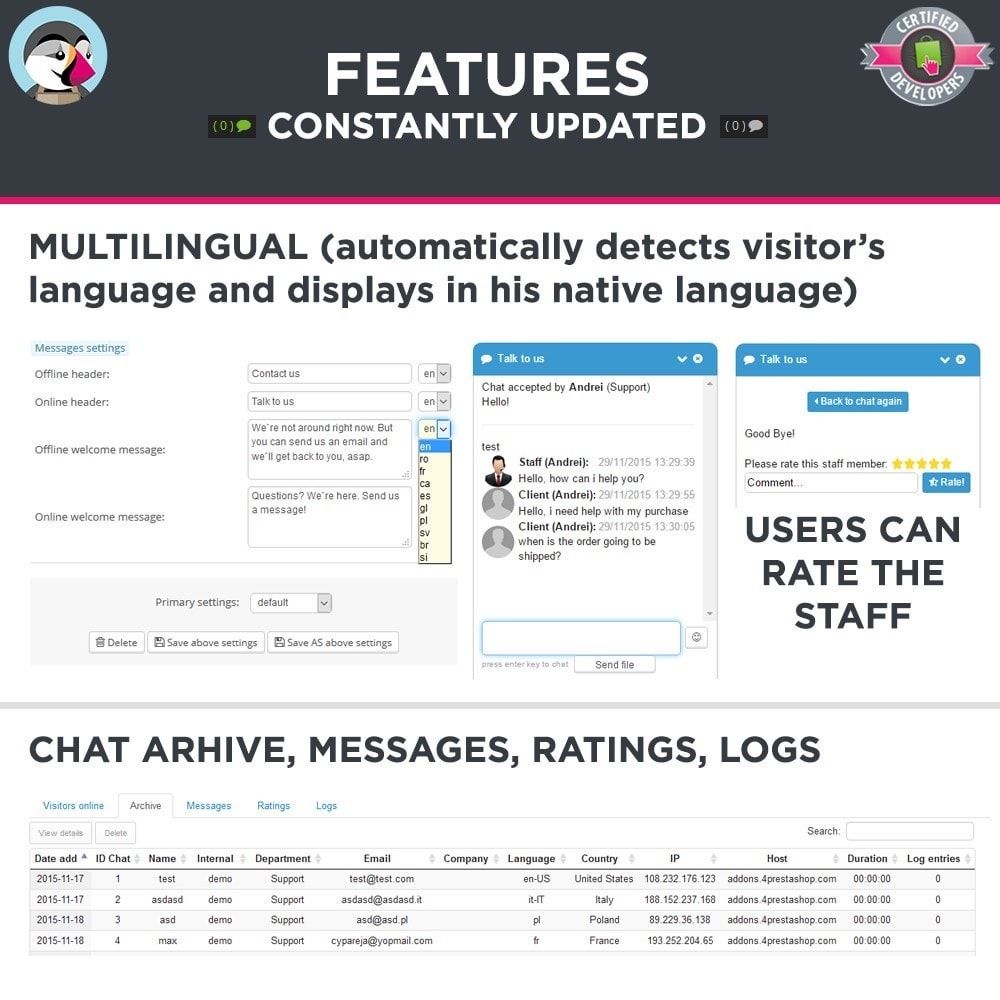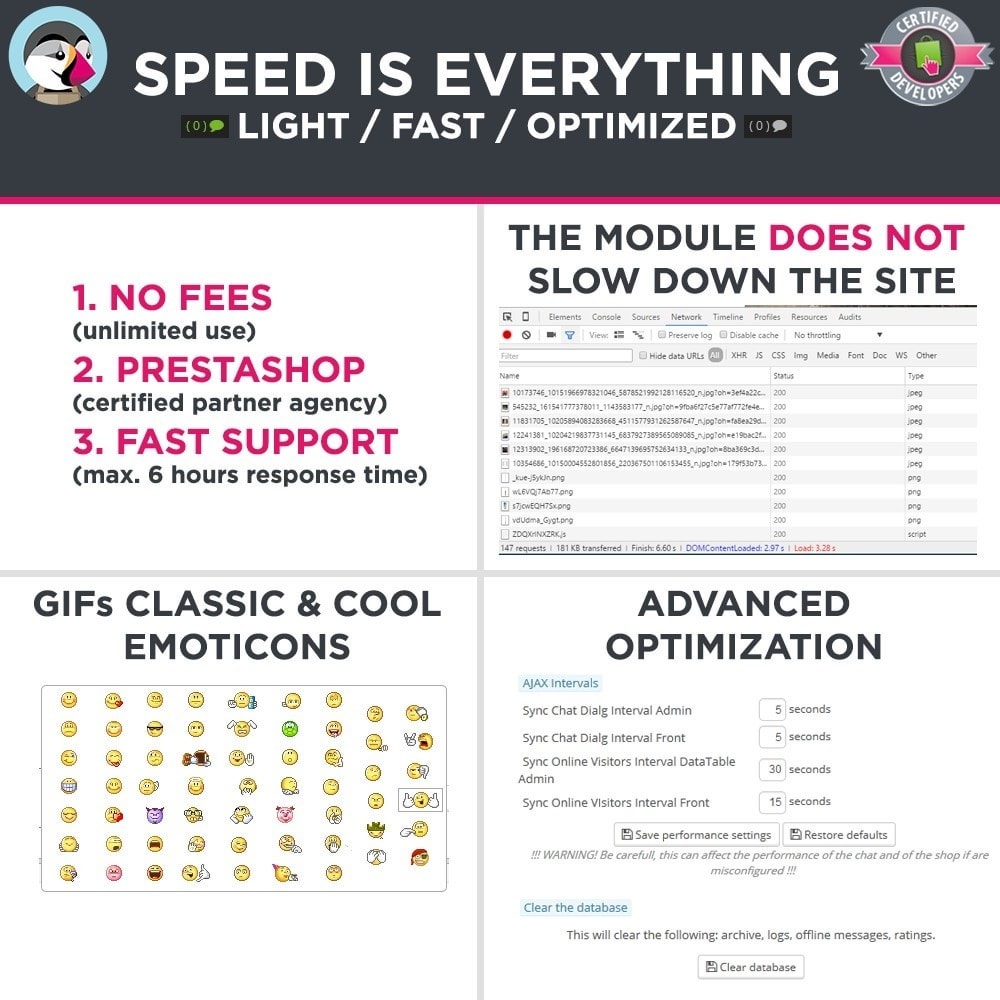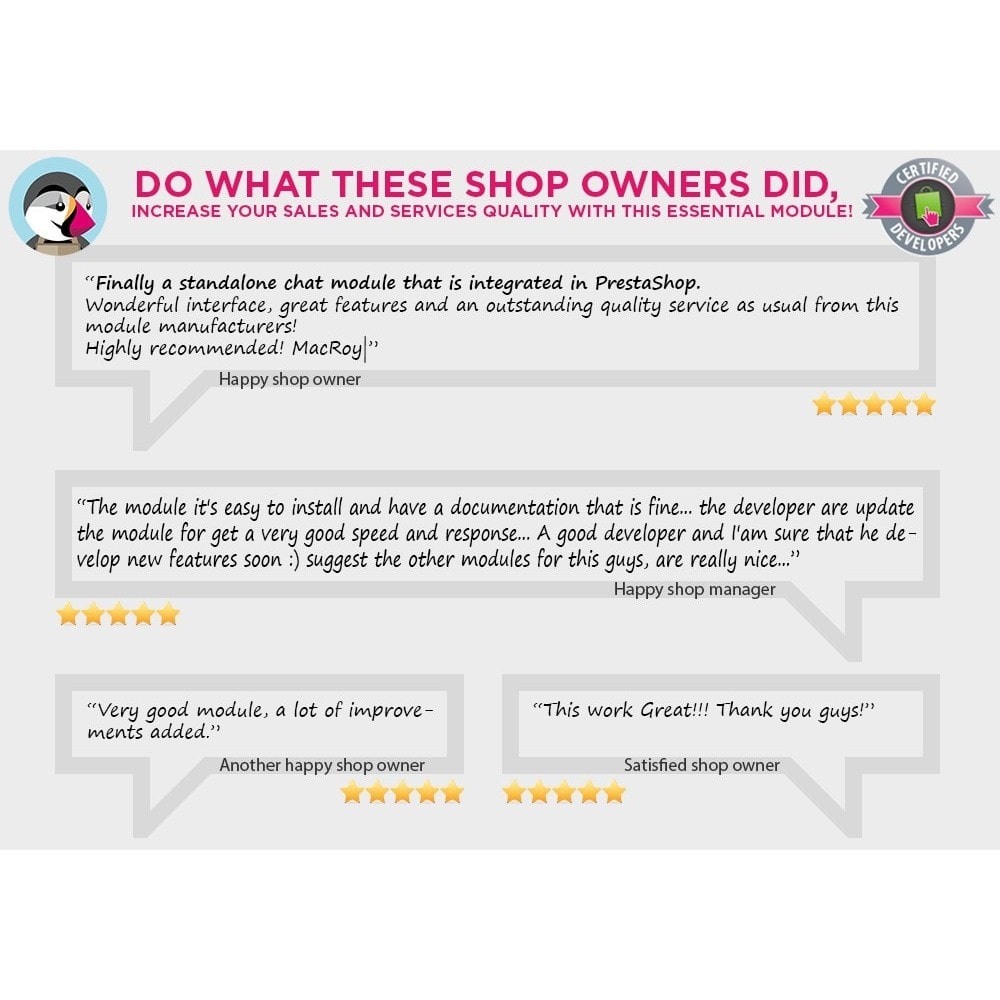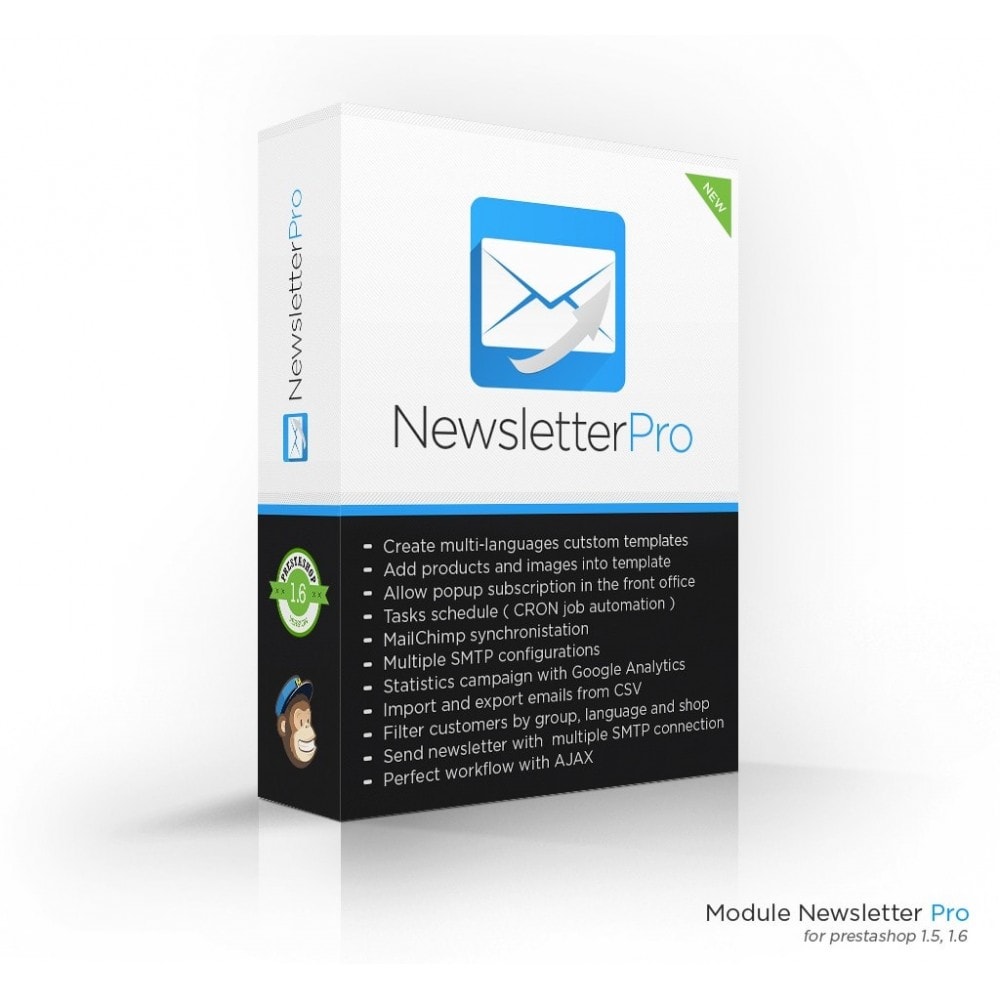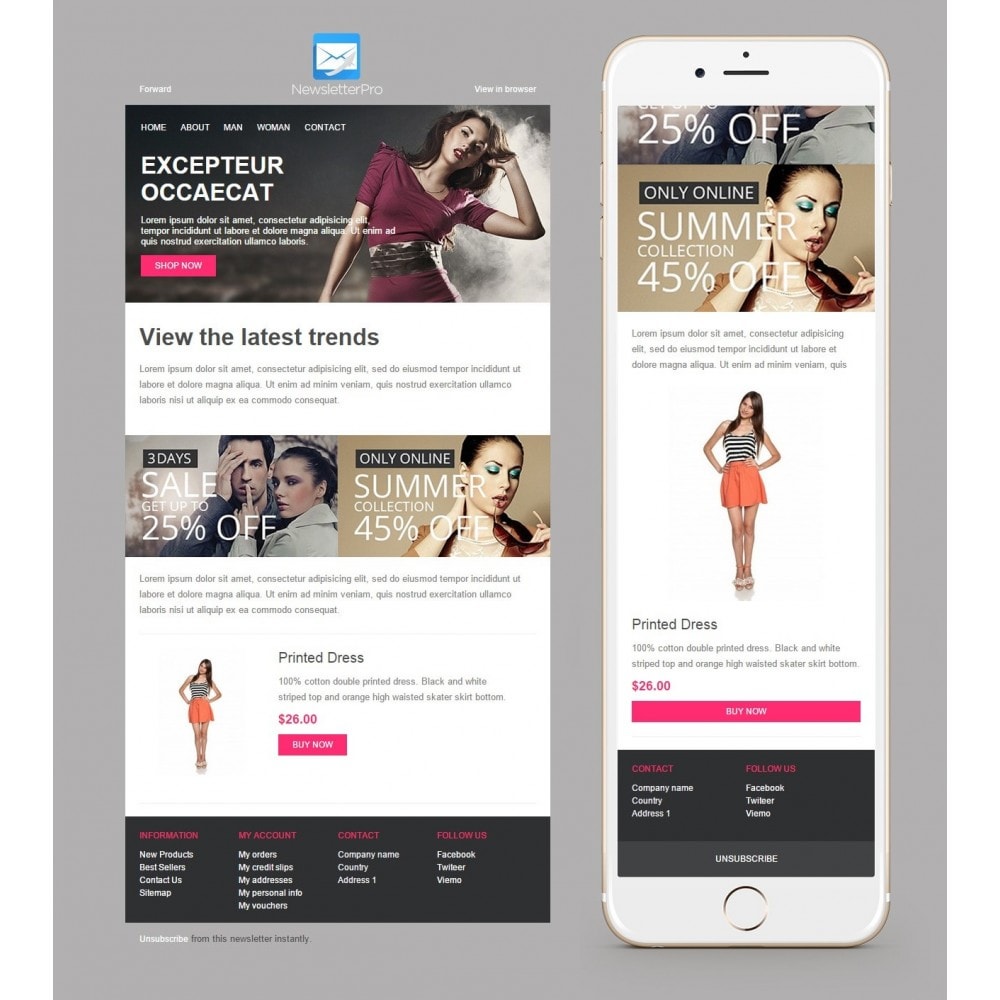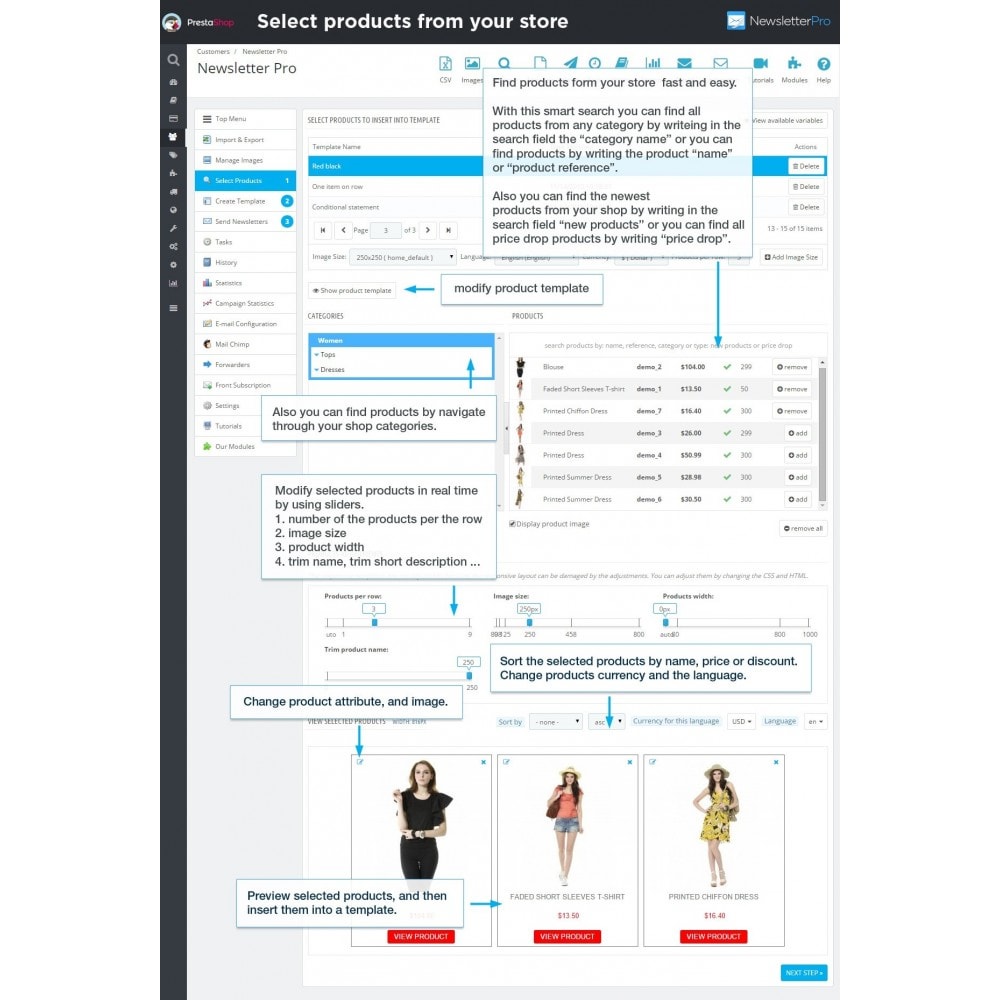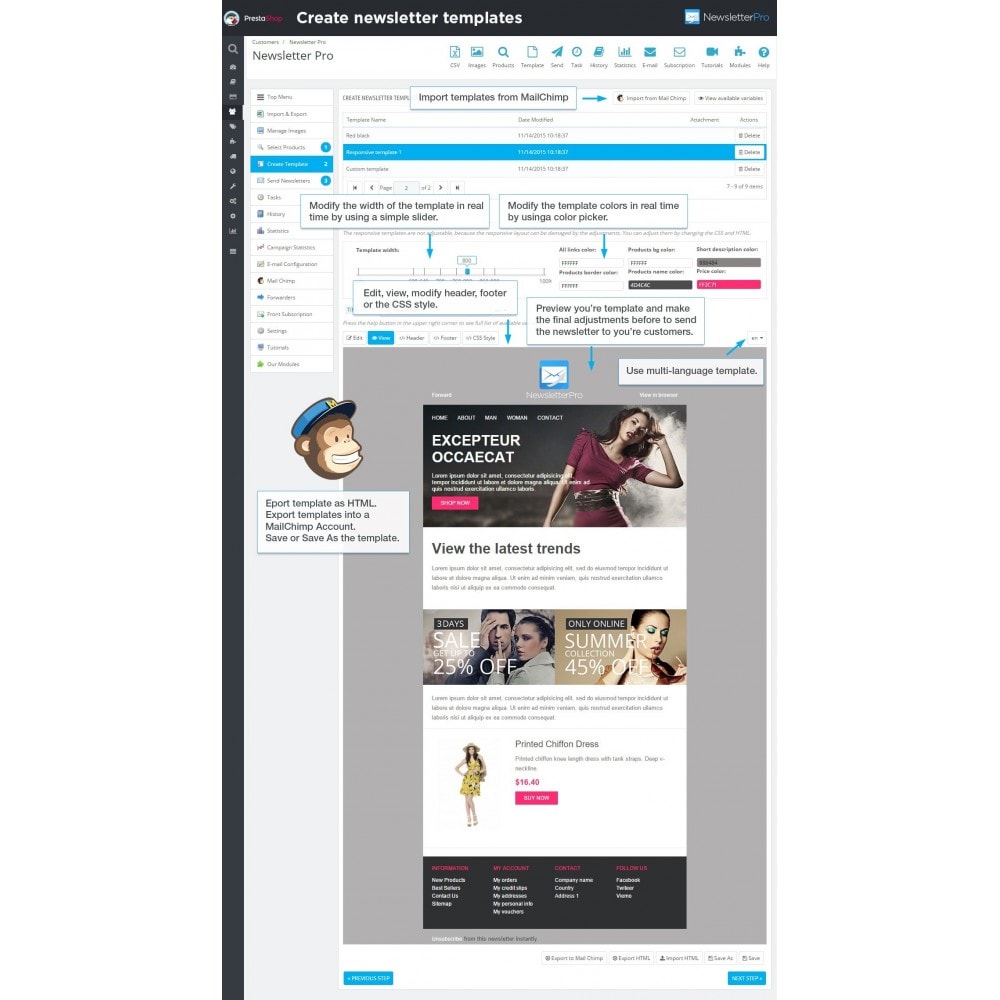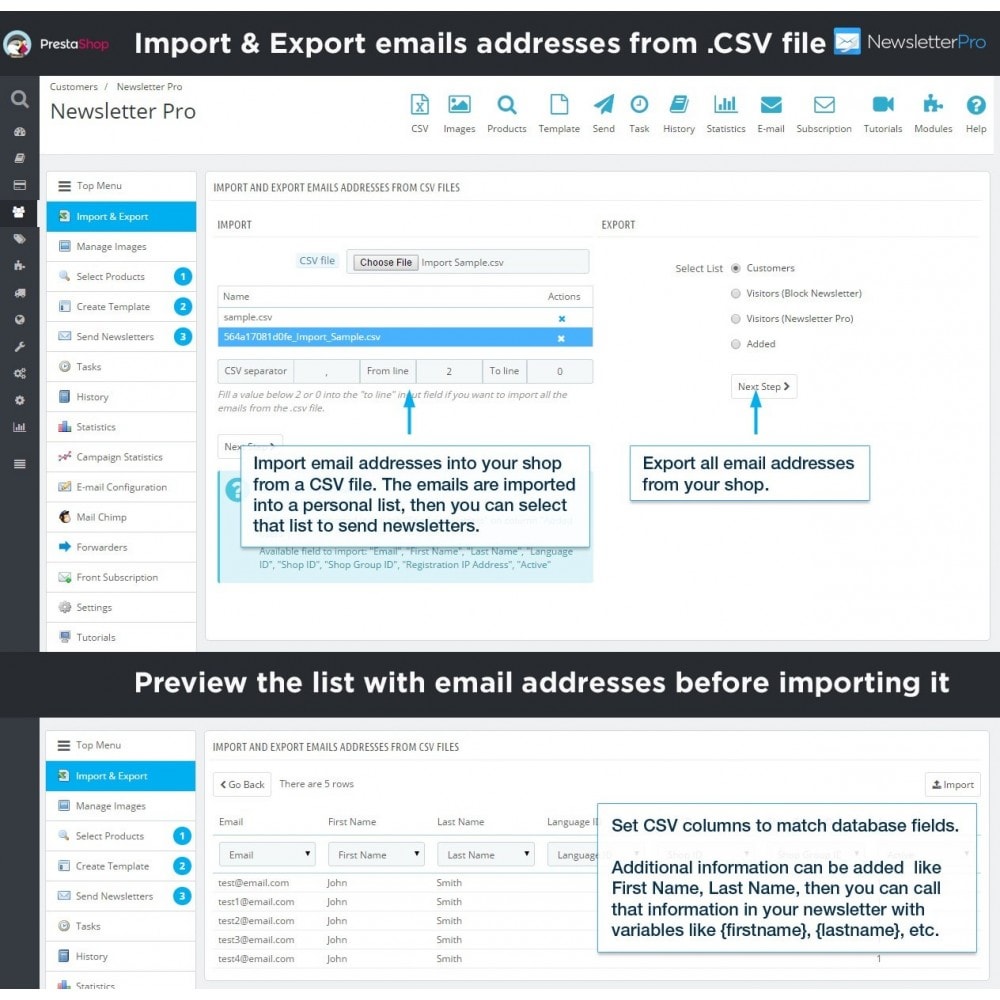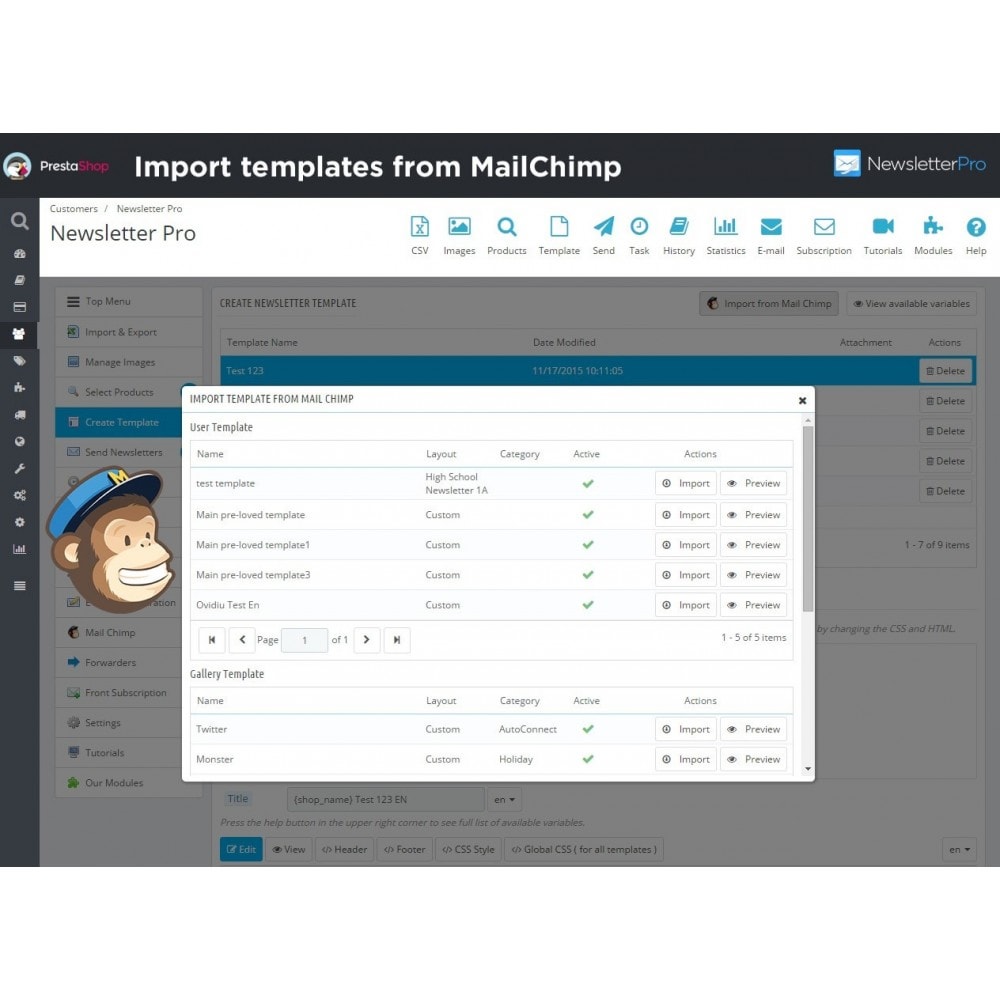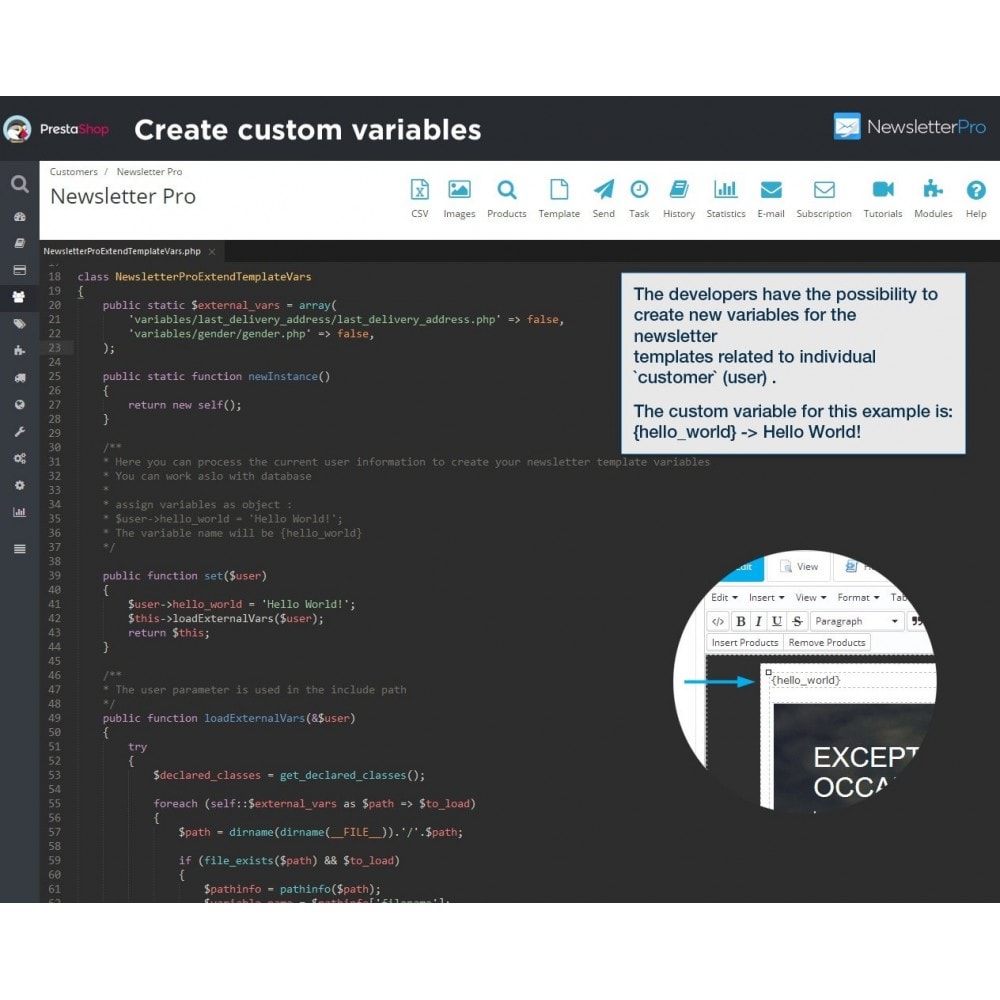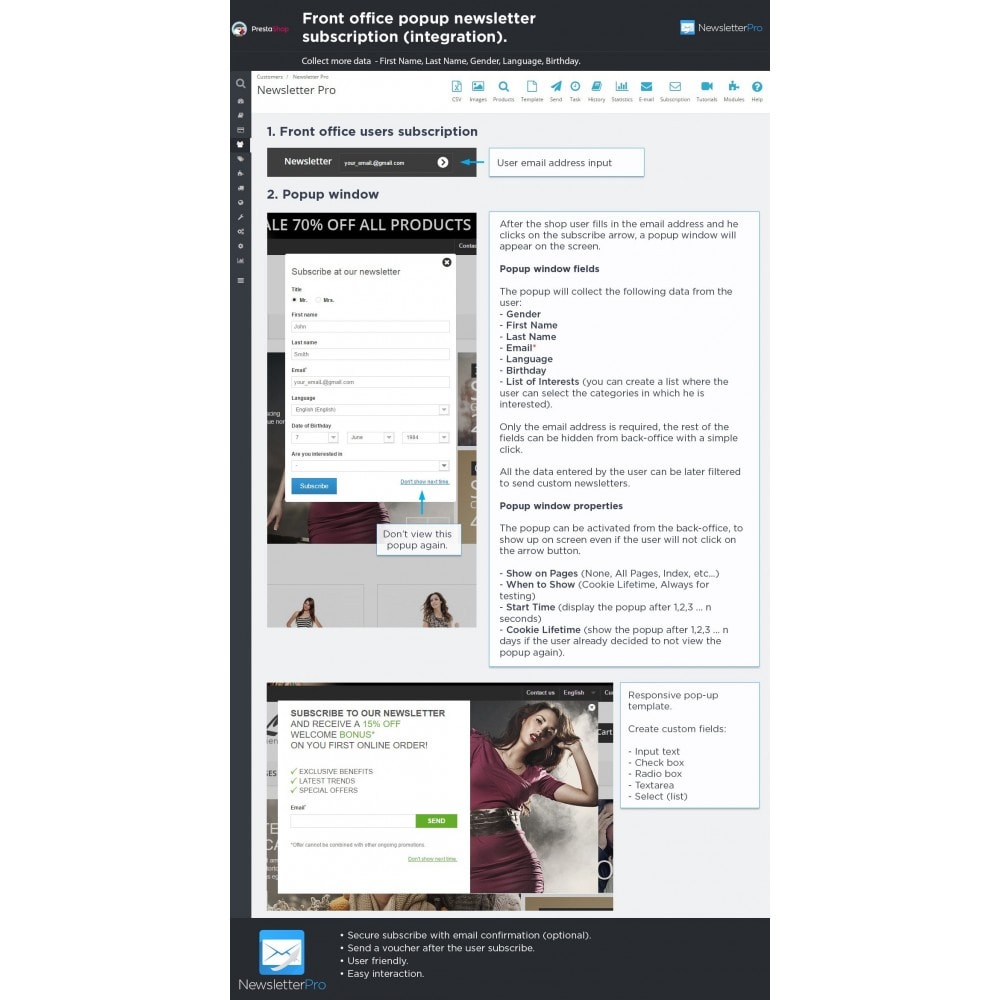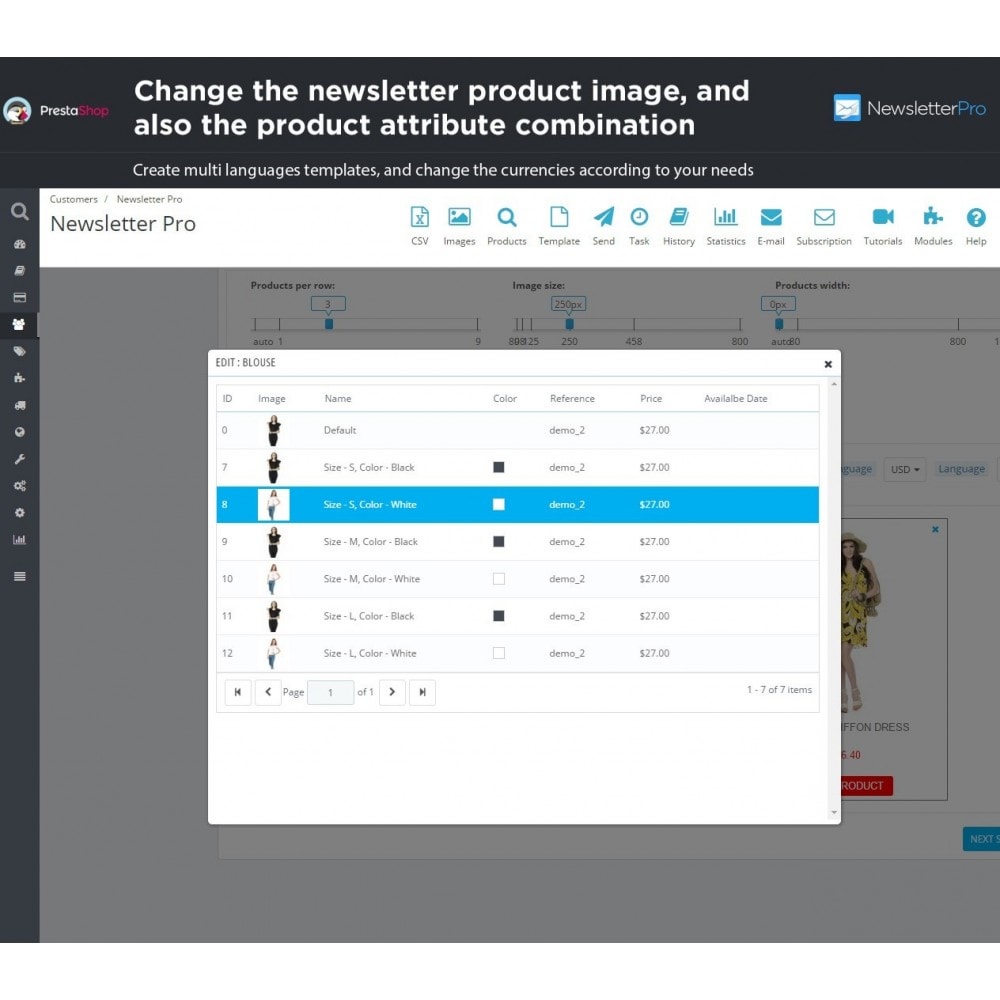 Overview
Save money with this essential pack, every store needs to have a newsletter module and a live chat module in order to keep his clients up to date and quality support services.

What this pack does for you:
Traffic Help acquire new customers
1. Newsletter Pro
If you want a detailed list of features, or if you have some questions regards this module, please contact the developer via the prestashop form.
We all know that advertising plays a key role in promoting any business. Using our newsletter will boost your sales faster and easier than any other newsletter module available on the market.
This module is an easy and fast way to send customizable newsletters about top selling products or special offers to your clients.

2. LiveChat Pro
A study called "Making Proactive Chat Work" found the following: Many online consumers want help from a live person while they are shopping online; in fact, 44% of online consumers say that having questions answered by a live person while in the middle of an online purchase is one of the most important features a Web site can offer.
An ATG Global Consumer Trend study found that 90% of customers consider live chat helpful 62% reported being more likely to purchase from the site again.
A further 38% of respondents said they had made their purchase due to the chat session itself.
All these attitudes were even more prevalent among respondents who bought online at least weekly.

Features
1. Newsletter Pro
For more information visit the page of this module: http://addons.prestashop.com/en/advertising-marketing-newsletter-modules/7484-newsletter-pro.html

2. LiveChat Pro
For more information visit the page of this module: http://addons.prestashop.com/en/front-office-features-prestashop-modules/18967-live-chat-pro-responsive.html
About the developer, ProQuality
 ProQuality is a certified Prestashop partner agency which has the main focus on producing high quality modules and themes for Prestashop.ProQuality is also recognized and appreciated by the public for the quality both of support and of its modules. We are present in the top 10 best module sales with multiple modules and we ensure that our technical and commercial support is one of the most responsive out there.
03/04/2013

PrestaShop member

Romania

Country
Question?
Need help?
This developer answers your questions in: