Pack Auction Pack: Increase average cart value
Desarrollado por
Invertus
Agencia asociada
con PrestaShop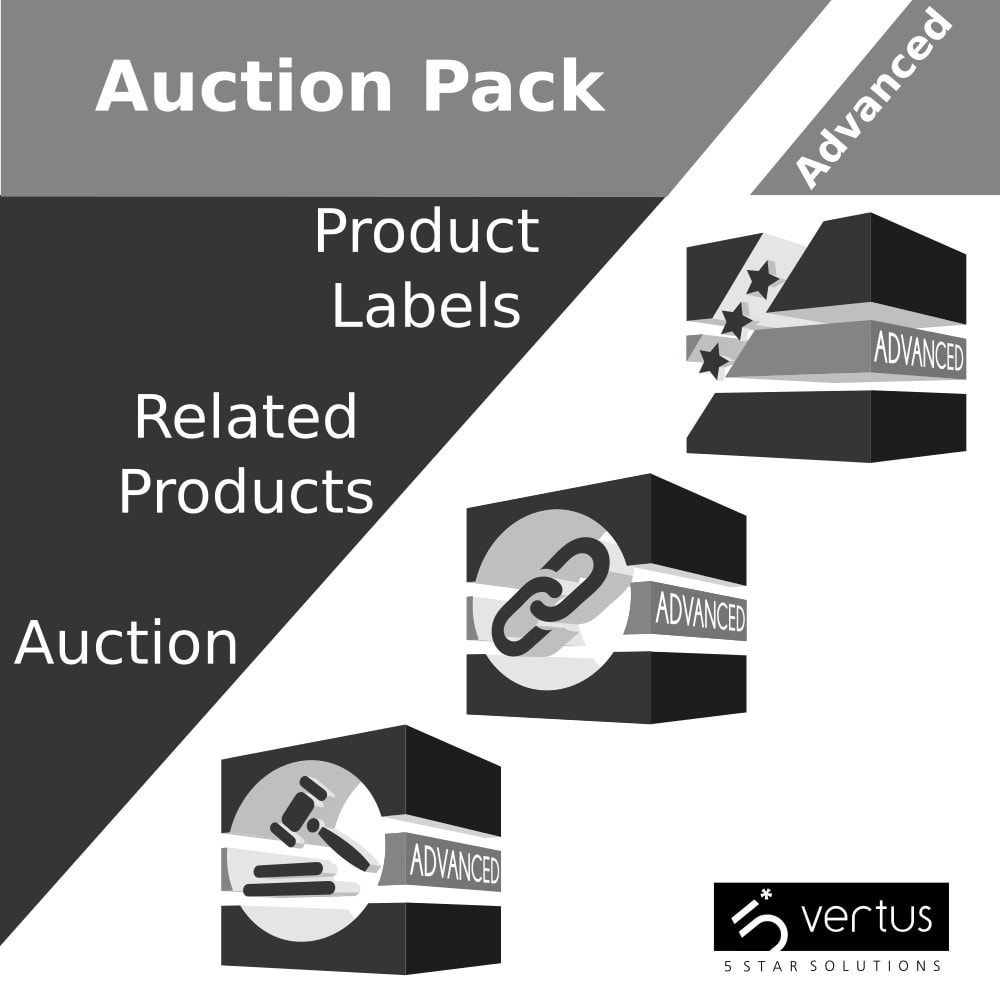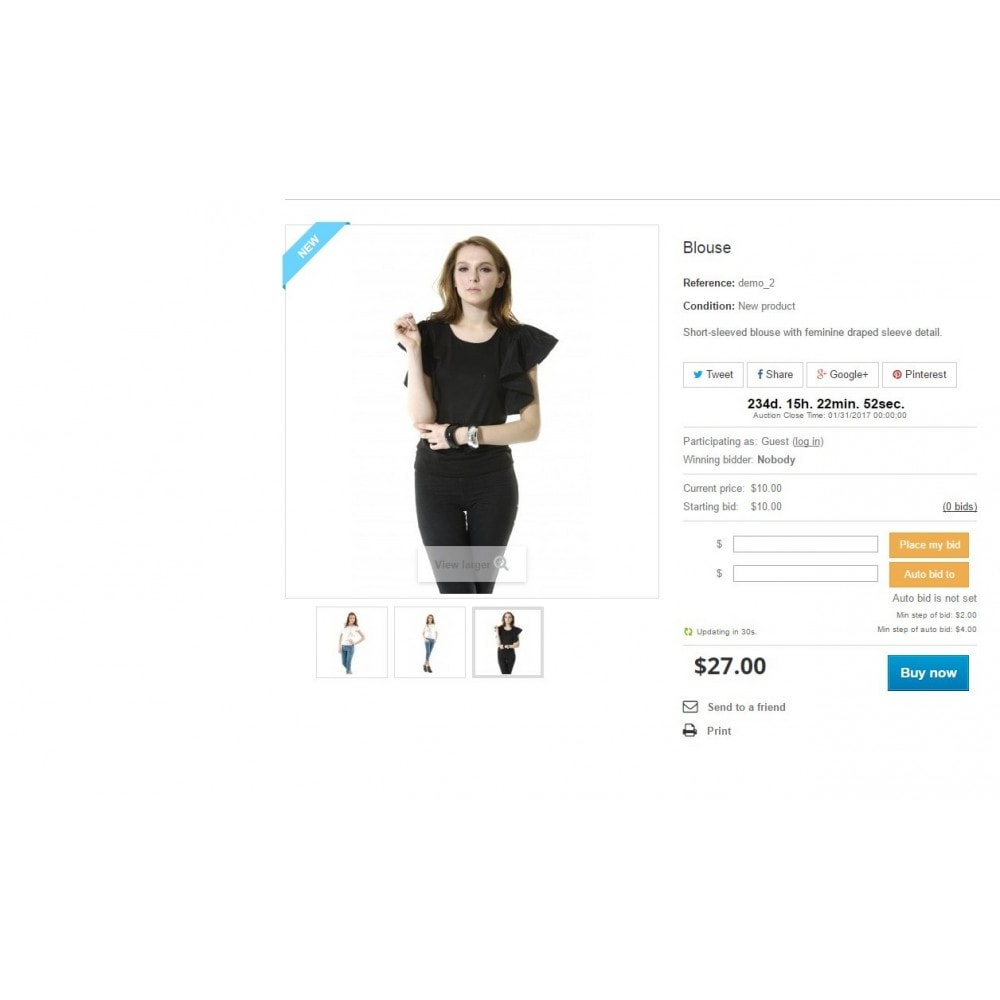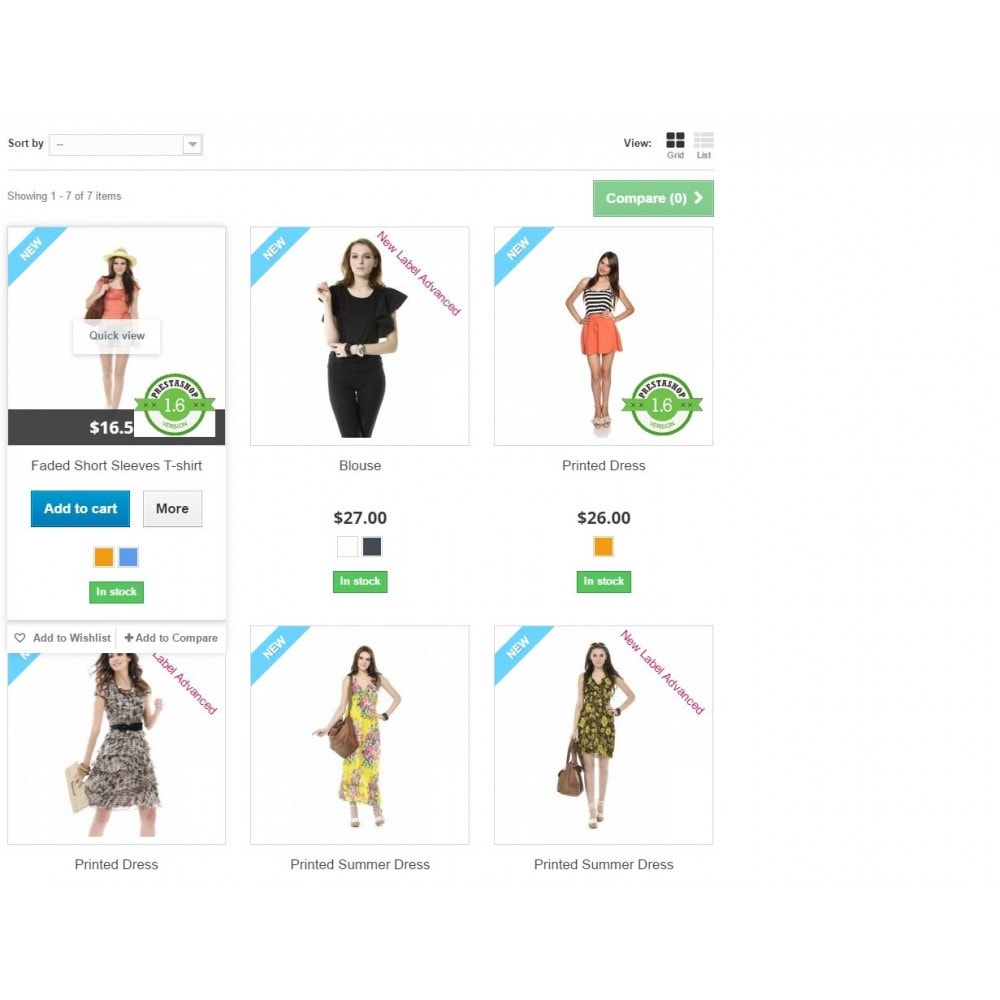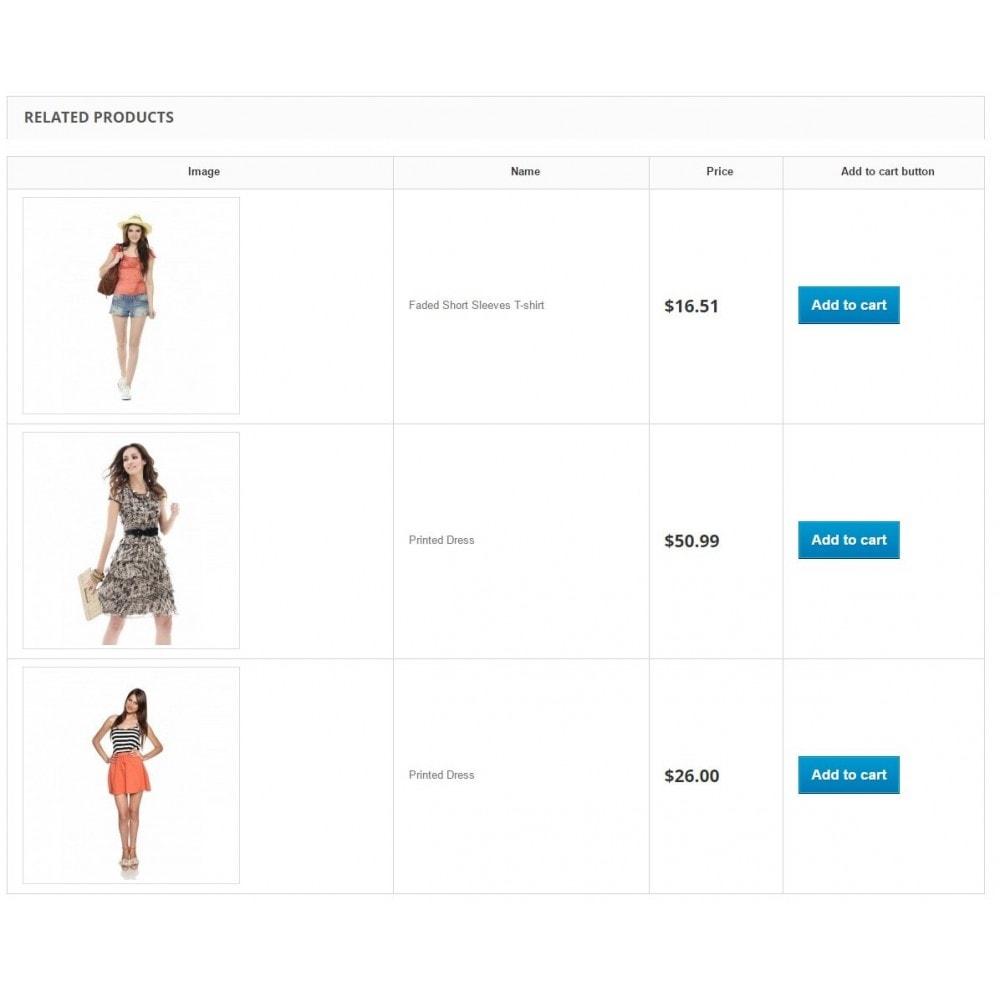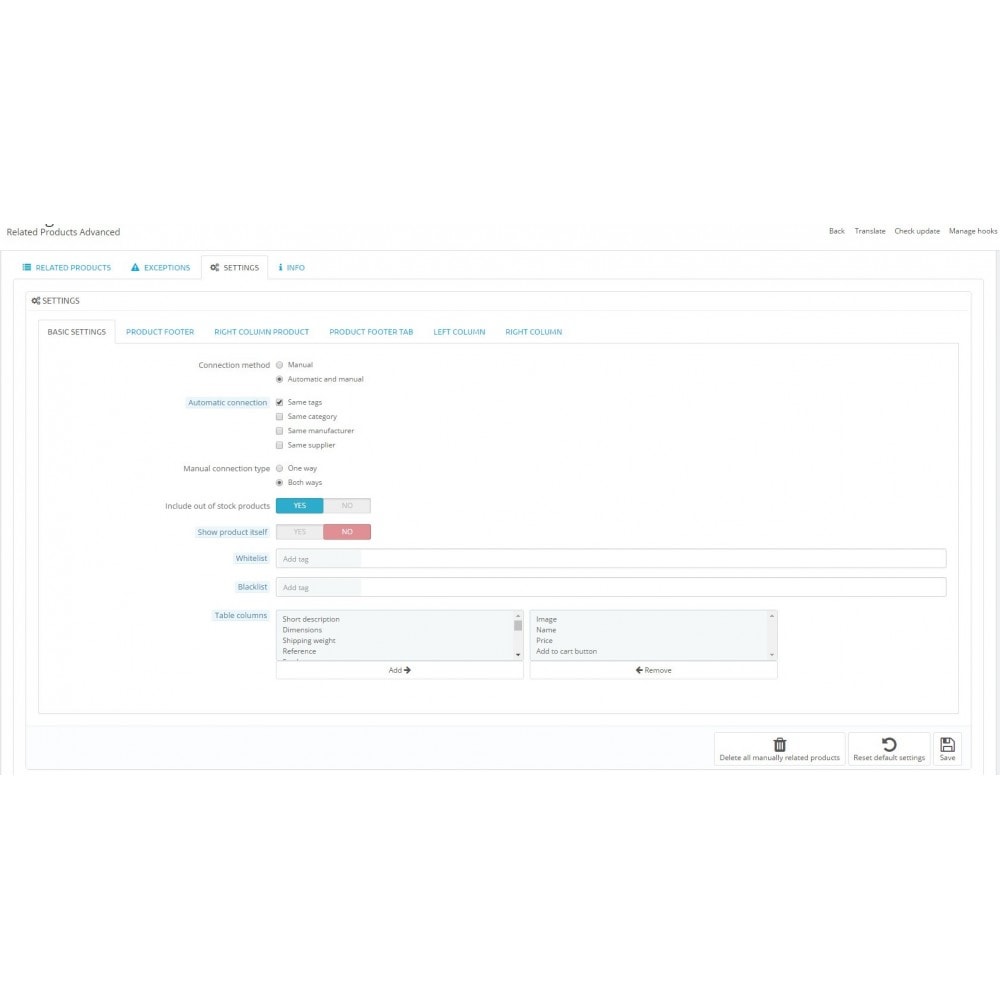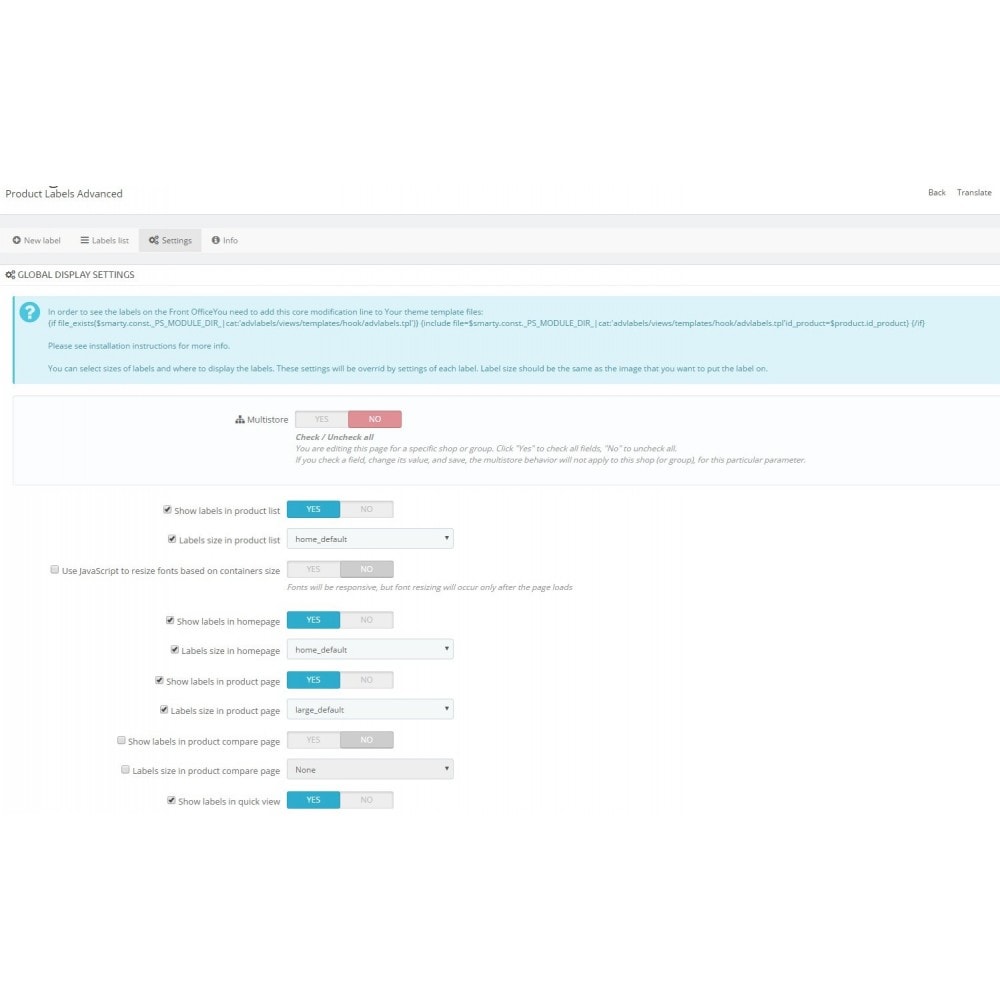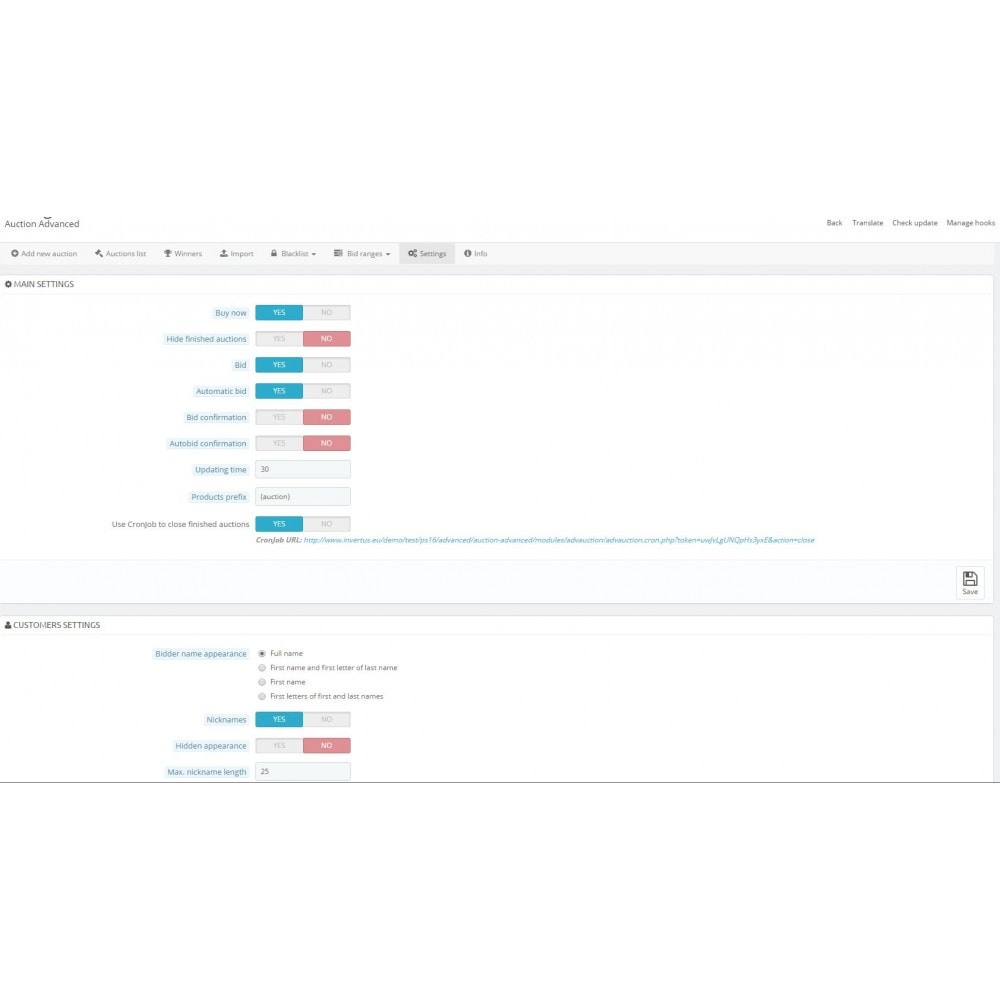 Descripción
Clients excitement, involvement and interaction – powerful features for sales boosts!

Qué te aporta este pack
Importe medio del carrito Aumenta el gasto medio de tus clientes
Support for multishop!
Auction creates competition among buyers - auction price can exceed the price of a negotiated sale!
Auction generates excitement and heightens buyer interest.
Reduces the time product is on the market.
Auction brings customers to a decision point – they must act fast or loose an opportunity to purchase (No cooling off period).
Seller knows when the property will sell.
High buyer involvement in the shopping process.
Placing customers into an open competitive situation will usually achieve the best results.
The absence of a set price attracts buyers from all price ranges, with each having a different opinion as to what they would pay for your property.
Higher level of buyer activity.
Labels promote Your products.
Labels focus attention of Your customers to certain products.
Customized labels makes product to stand out.
Multiple labels highlights different product attributes.
Related products increase per-customer sales.
Present products in product footer, product footer tab or left/right column.
Have two or more different related products placements at the same time.
All powerful features in bundle for less price! BUY IT!
Funcionalidades
Administrator
Add new auctions
Customize auctions with various settings
Manage auctions
Manage auctions winners
Import CSV files
Manage blacklist
Manage auction customer settings
Manage ending auctions block
Manage popular auctions block
Manage auction subscriptions
Manage Auction email notifications
Manage labels
Assign labels to products
Manage label images
Choose how to display related products: table, grid, carousel
If related products are displayed in a table, merchant can choose fields to shown in each column like: title, price, quantity to add to cart, add to cart button, product attributes
Change modules settings
View modules help information
User
Bid on auctions
Manage "My auctions" page in "My account" section
Manage "My payment history" page
Manage Subscriptions page
Manage options page
Manage Email notifications
Otras informaciones
For much detailed benefits list please have a look at each module page:
Auction Advanced:
http://addons.prestashop.com/en/6875-auction-advanced-ps-16.html
Related Products Advanced:
http://addons.prestashop.com/en/6041-related-products-advanced.html
Product Labels Advanced:
http://addons.prestashop.com/en/8626-product-labels-advanced.html
Qué les gustará a tus clientes
Possibility to purchase the product at fair market value.
Ability to eliminate long negotiation periods.
Interactive time spent.
Ability to reduce time to buy product.
Satisfaction won auction.
Labeled product is easy to notice.
Multiple labels provides all the most important product offer information.
Helps you to memorize the characteristics of the product.
Enhanced visual experience.
Possibility to see compatible or similar products.
Sobre el programador, Invertus
***PRESTASHOP PREMIUM AGENCY***

Based in Copenhagen and as the only exclusive PrestaShop Premium Partner in Denmark we are acknowledged as PrestaShop Certified Partners in Scandinavia, UK and Lithuania. Through many years our team has gained wide experience in designing, developing, marketing, training and supporting scalable e-commerce solutions for SME, international multichannel retailers and e-commerce solution providers. As PrestaShop Premium Partners we guarantee high standards and exquisite quality.
As PrestaShop Premium Partners we guarantee high standards and exquisite quality.
12/07/2010

Vendedor PrestaShop

Denmark

País región
¿Tienes alguna pregunta?
¿Necesitas ayuda?
El programador puede contestarte en