CSV Import no more 500 errors Module
Developed by
Community developer
(40 votes)
The average rating includes all reviews over the last six months.
+500
downloads!
PrestaShop
1.5.5.0 - 1.6.1.15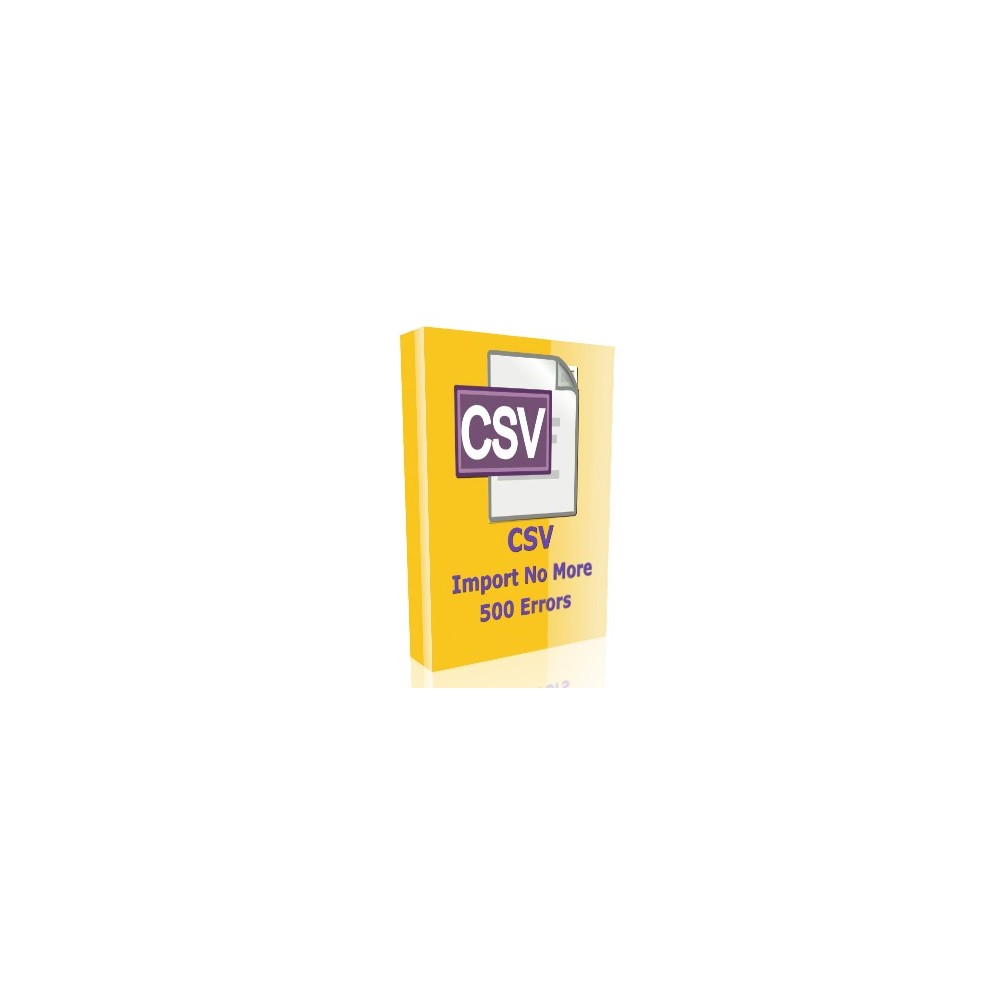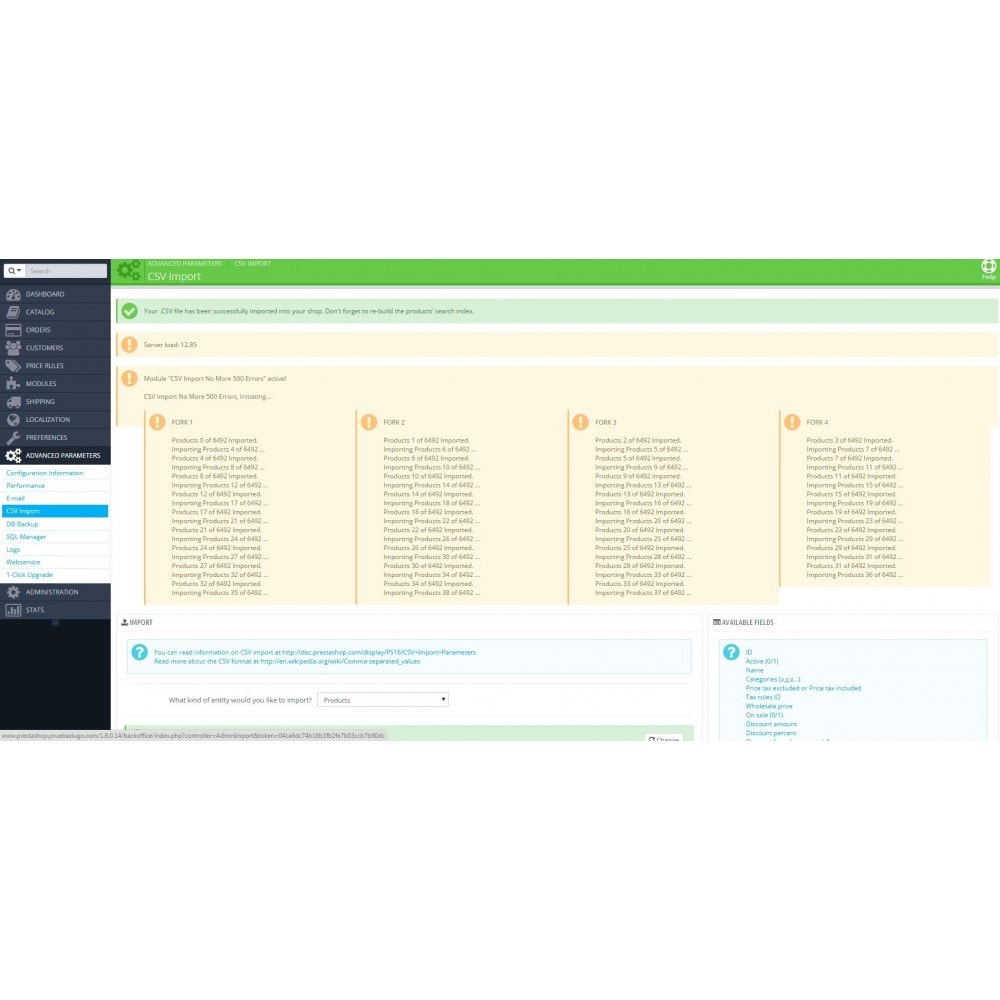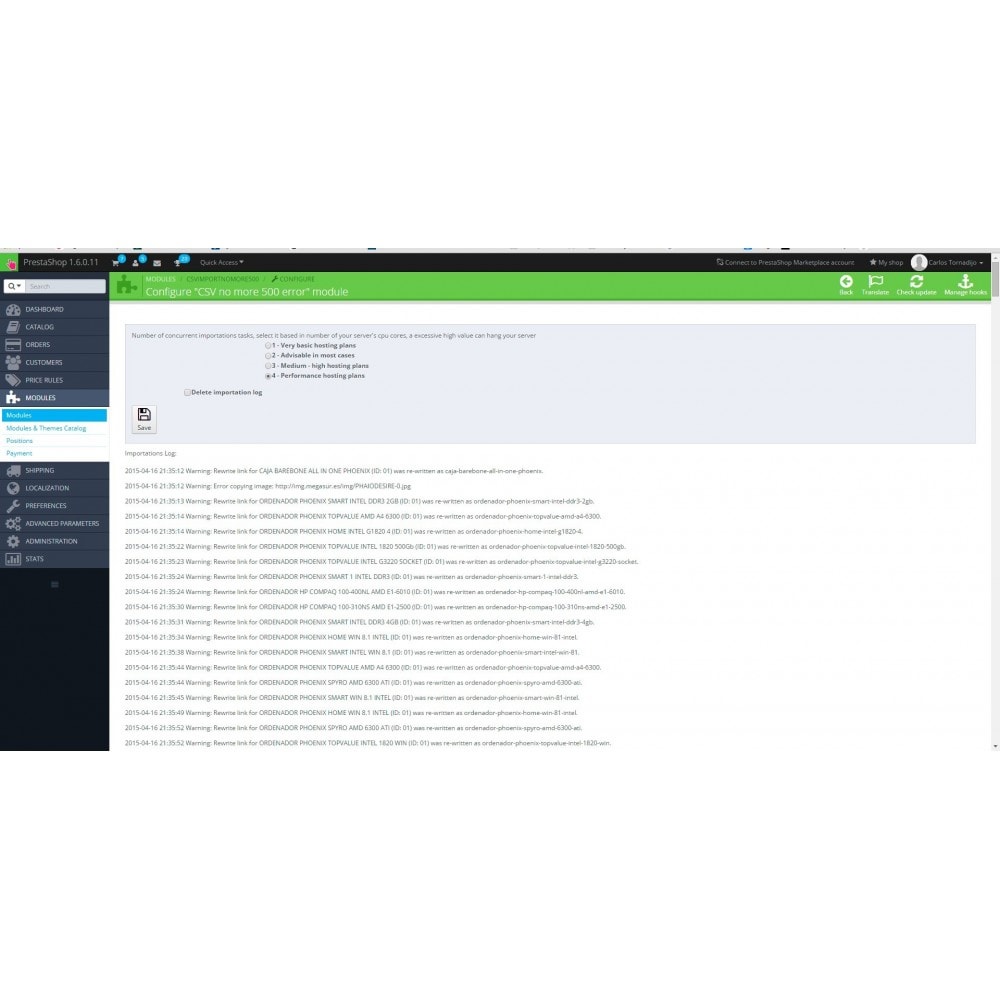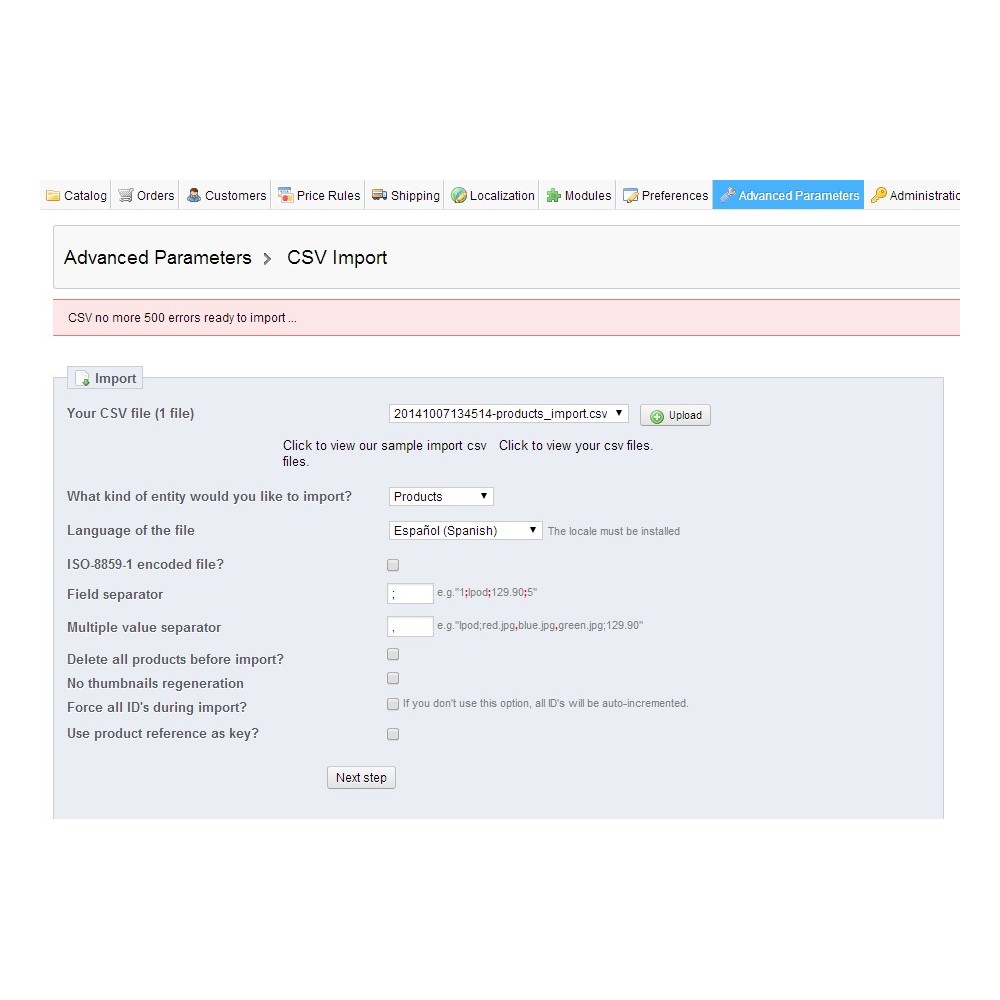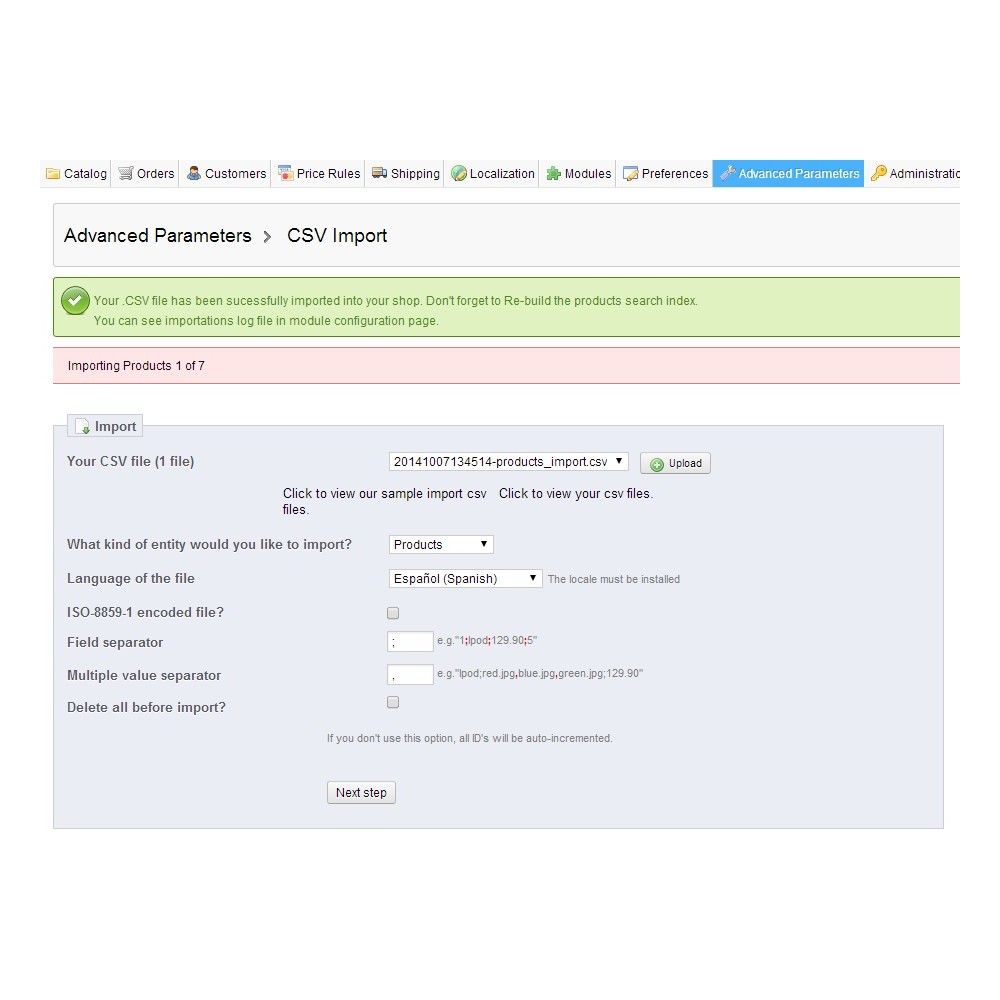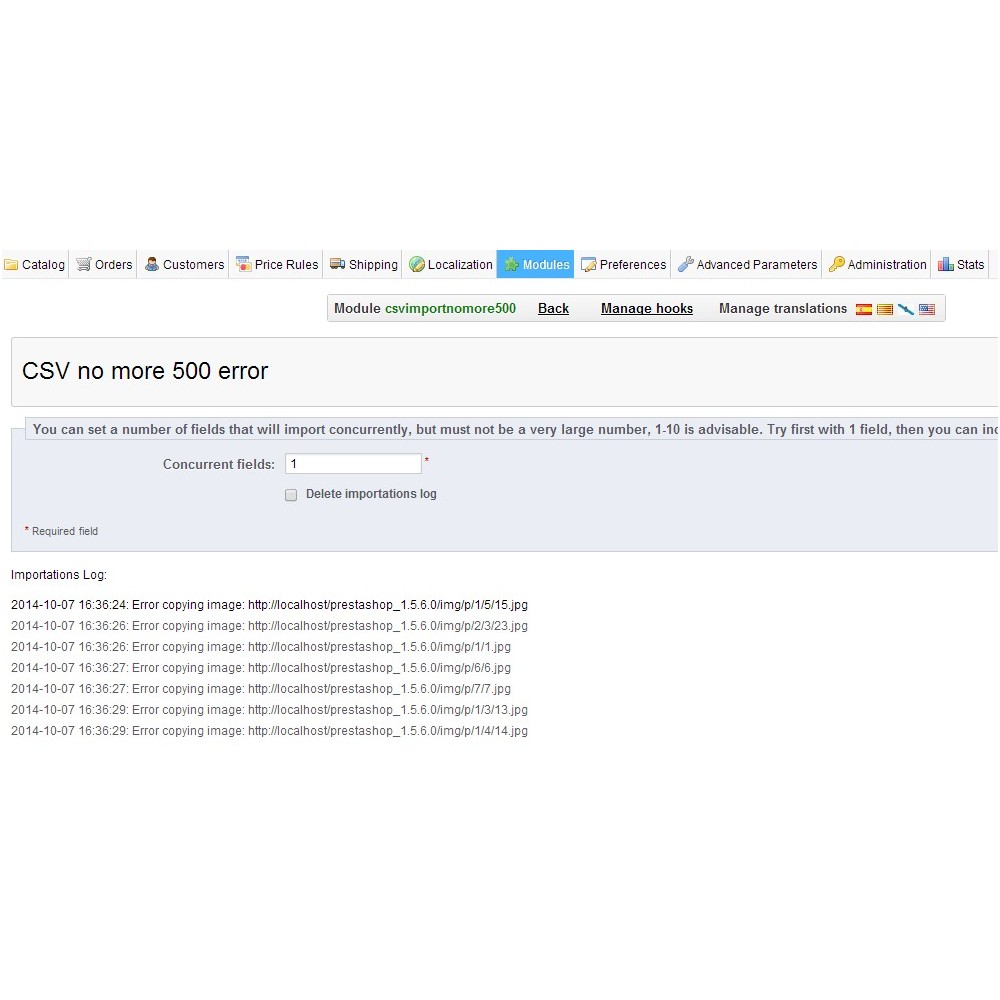 Overview
This module fixes error 500 due to an execution time limit in PHP, tipically shown in Shared Hosting, and Dedicated Servers, and multiply speed importing csv's of

- Products
- Categories
- Customers
- Address
- Combinations
What this product does for you
With this module, each importation rans in a separate PHP execution, so PHP execution time limit never reached, module improves importation speed, due concurrent tasks, many times faster than native method.

Even if you don't experiments 500 errors, module is a good system to improve importation speed.



Features
This module uses native Prestashop csv import interface so it's not needed any configuration. If you want, you can
specify a concurrent number of concurrent importations csv fields and a cpu load limit.

In this version module automatically adjusts importation speed based in cpu load, so importation speed is always optimal.


Support and updates
You automatically get 3 months of support for this product.
For 90 days after your purchase, you can enjoy technical and feature support, as well as access to updates available for this product.
Recommendation
To go back native csv import method, simply disable module.
What your customers will like
Importation speed depends of server speed and csv content, around 2-3 rows per second, Let it work and take a break!

Installation
Simply install it, active it, configure concurrent csv import fields, and let's import!

Check that you already have set in "NO" (default is already well), Disable non native modules and disable overrides, Under Advanced parameters -> Performance.



Frequently purchased together
Community developer Developed by

PrestaShop v1.5.5.0 - v1.6.1.15 Compatibility

PrestaShop Developed by

PrestaShop v1.6.0.4 - v1.7.2.2 Compatibility

PrestaShop Developed by

PrestaShop v1.6.0.4 - v1.7.2.2 Compatibility
What's New in Version 2.2.2(12/14/2015)
Fix disabled importations
About the developer
12/19/2013

PrestaShop member

Spain

Country
Question?
Need help?
This developer answers your questions in: