B2B Bundle
Developed by
Invertus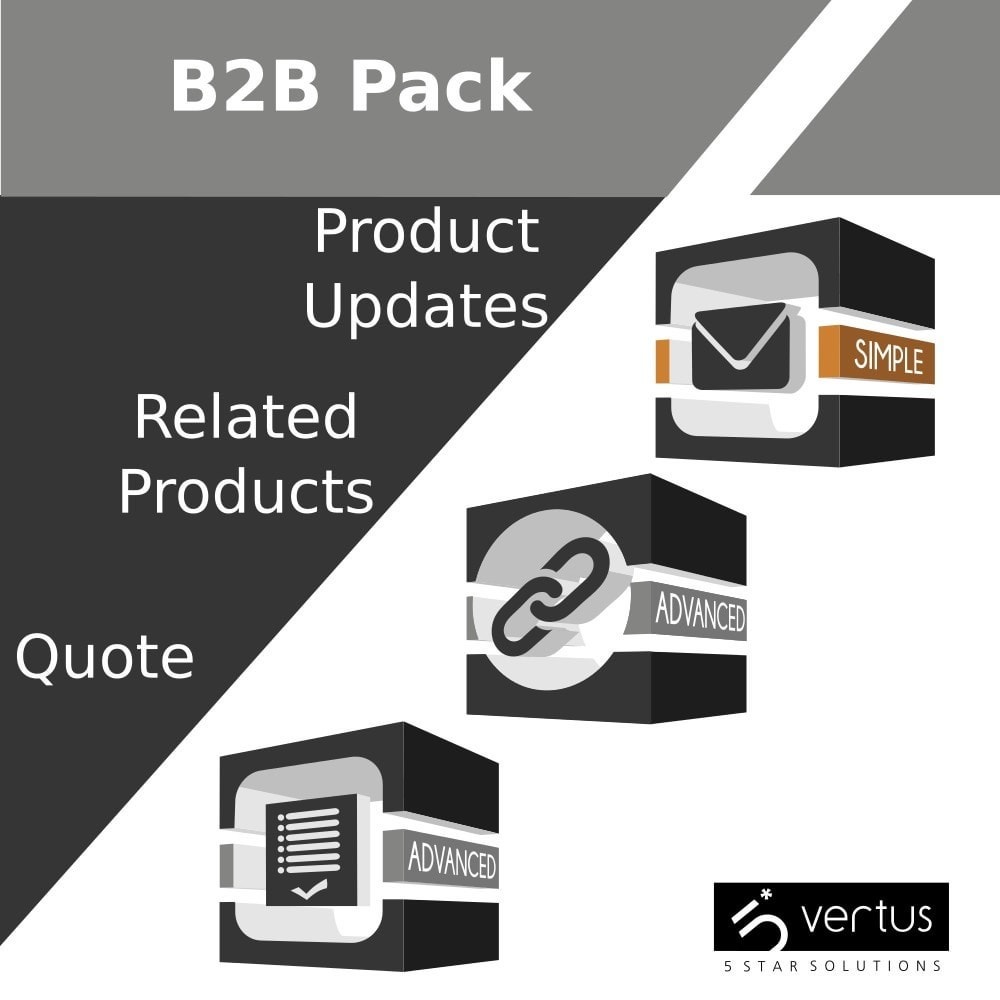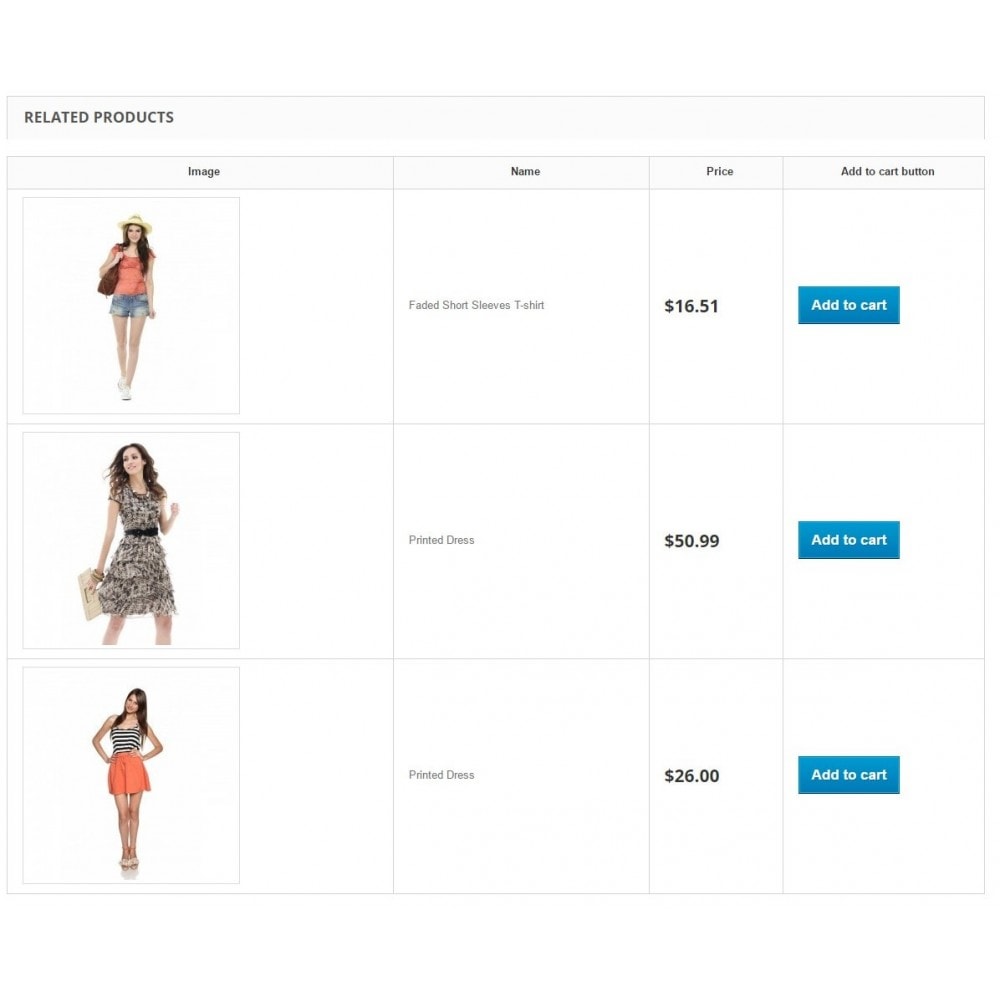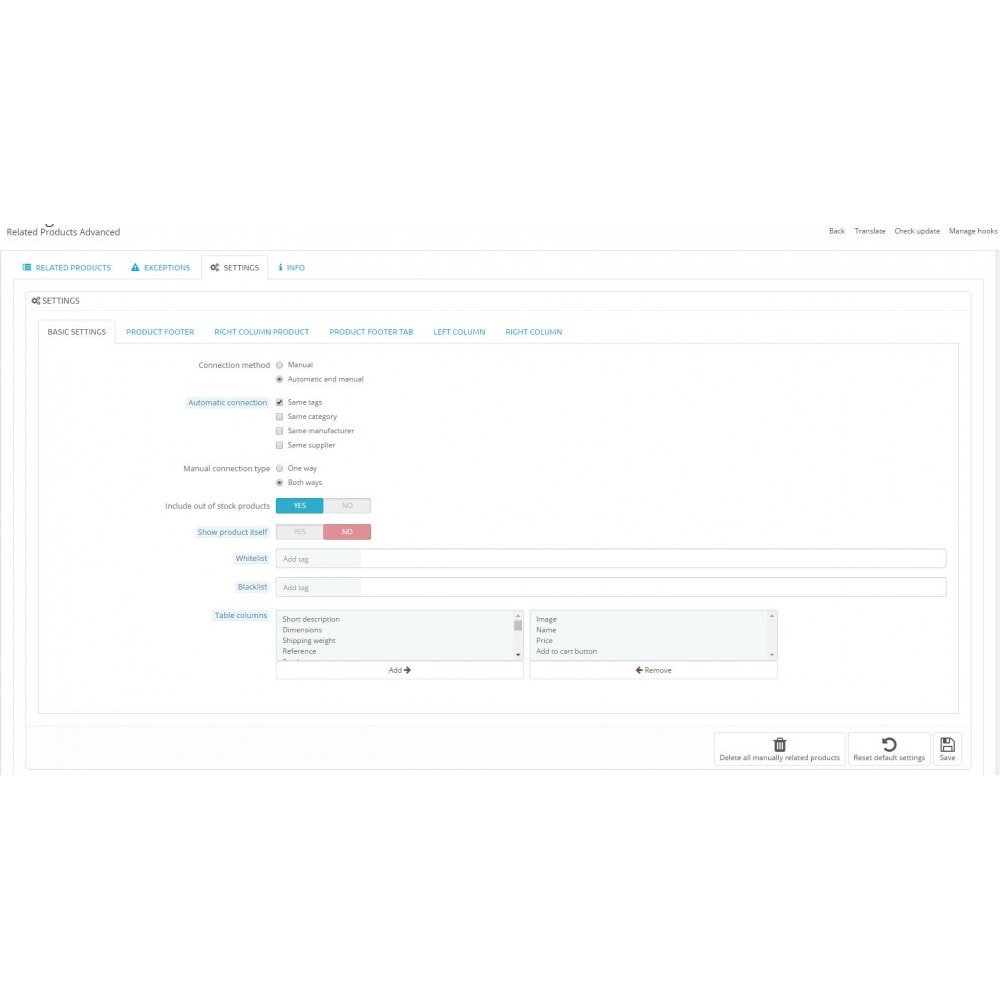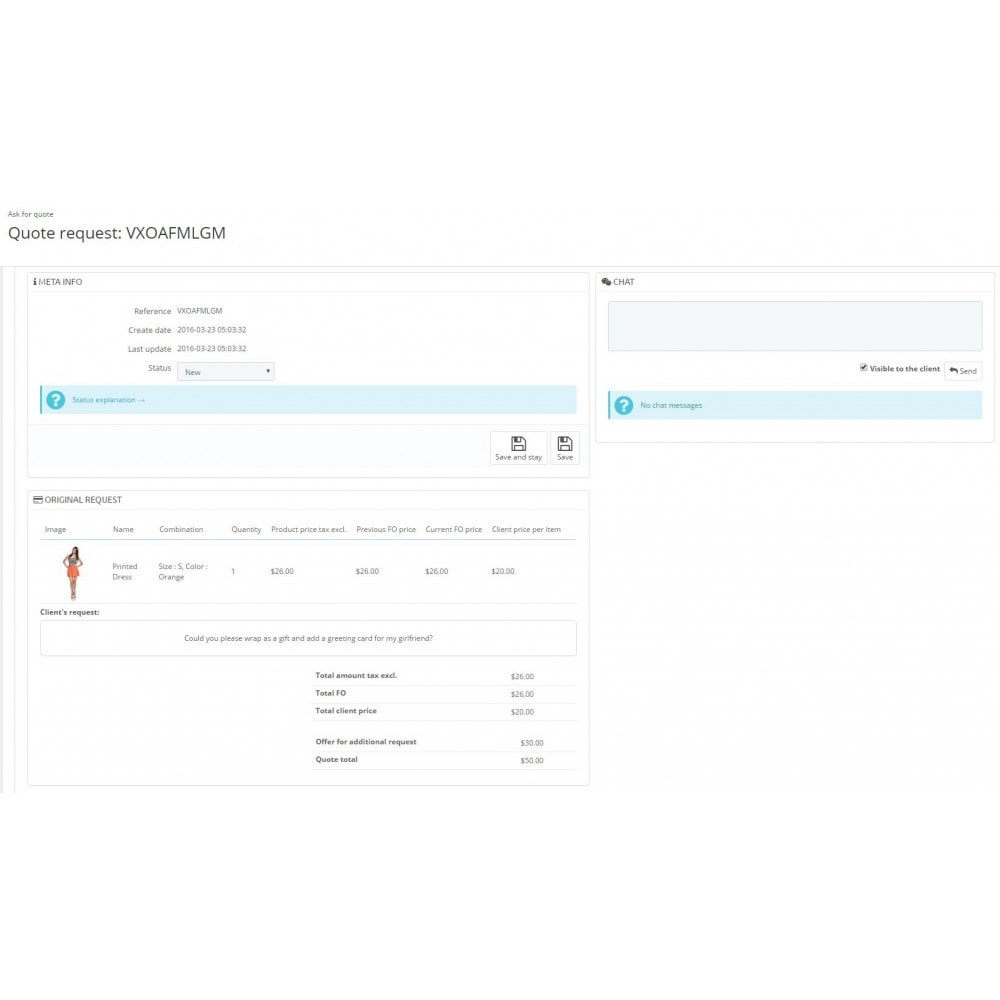 Overview
Serve your customers better by understanding their needs.

What this pack does for you:
Conversion rate Facilitate B2B commerce
Let's customers to write to you what exactly they need.
Let's customers to say how much they are willing to pay
Related products increase per-customer sales.
Present products in product footer, product footer tab or left/right column.
Display products in the table and let your users to compare them.
Have two or more different related products placements at the same time.
Features
FrontOffice
Client can write motivation why he wants discount or describe additional request that he would like to have with your product.
Client can enter the price for additional request.
Choose to show 'ask for quote' for guest or only for registered users.
View related products in a product page
Add related products to the shopping cart instantly
Subscribe for product updates.
BackOffice
Chat let's to discuss in details what exact needs client has.
List shows all quotes from all client, prices and statuses help make decisions faster.
You can add additional products to the quote
You can remove original product form the quote
You can change the offer price
You can change the offer quantity
Shows all information in one place.
Quotes can be converted to orders without additional hassle
Merchants can receive emails then new quote is created, new chat message arrives or client accepts/declines offer.
Search for products with instant AJAX search
Have different related products for different groups.
Whitelist/Blacklist tags that relates products
Select position (product footer, product footer tab, right column product, left column or right column)
If related products are displayed in a table, merchant can choose fields to shown in each column like: title, price, quantity to add to cart, add to cart button, product attributes.
Choose the sorting of table fields.
Show short description in the grid.
Compatible with Multishop
Other
For detailed benefits please look at each module page:
Quotations Advanced:
http://addons.prestashop.com/en/22106-quotation-advanced.html
Related Products Advanced:
http://addons.prestashop.com/en/6041-related-products-advanced.html
Product Updates Notifications:
http://addons.prestashop.com/en/5483-product-updates-notificatons.html

What your customers will like
Ability to bargain
Ability to ask for the product with is out of stock
Ability to request additional features
How easy it is to convert quote to an order.
Subscribe for product updates
Related products reminds users what they may need or want.
Possibility to see compatible or similar products.
Ability to add related products to the shopping cart instantly.
Saves time by searching for the products.
About the developer, Invertus
***PRESTASHOP PREMIUM AGENCY***

Based in Copenhagen and as the only exclusive PrestaShop Premium Partner in Denmark we are acknowledged as PrestaShop Certified Partners in Scandinavia, UK and Lithuania. Through many years our team has gained wide experience in designing, developing, marketing, training and supporting scalable e-commerce solutions for SME, international multichannel retailers and e-commerce solution providers.
As PrestaShop Premium Partners we guarantee high standards and exquisite quality.
07/12/2010

PrestaShop member

Denmark

Country
Question?
Need help?
This developer answers your questions in: