pack Sales Booster
Разработал
TimActive
Oфициальный
cоздатель модулей
Презентация
Through independent but complimentary modules, it's possible to increase the number of sales and the average shopping cart value. These 3 modules, sold separately, together form an optimized solution for boosting sales!
Что этот пакет делает для вас
СРЕДНЯЯ КОРЗИНА Увеличение размера средней корзины ваших клиентов
Pack details
Разработал
TimActive
(60 мнения)
СРЕДНЯЯ КОРЗИНА Увеличение размера средней корзины ваших клиентов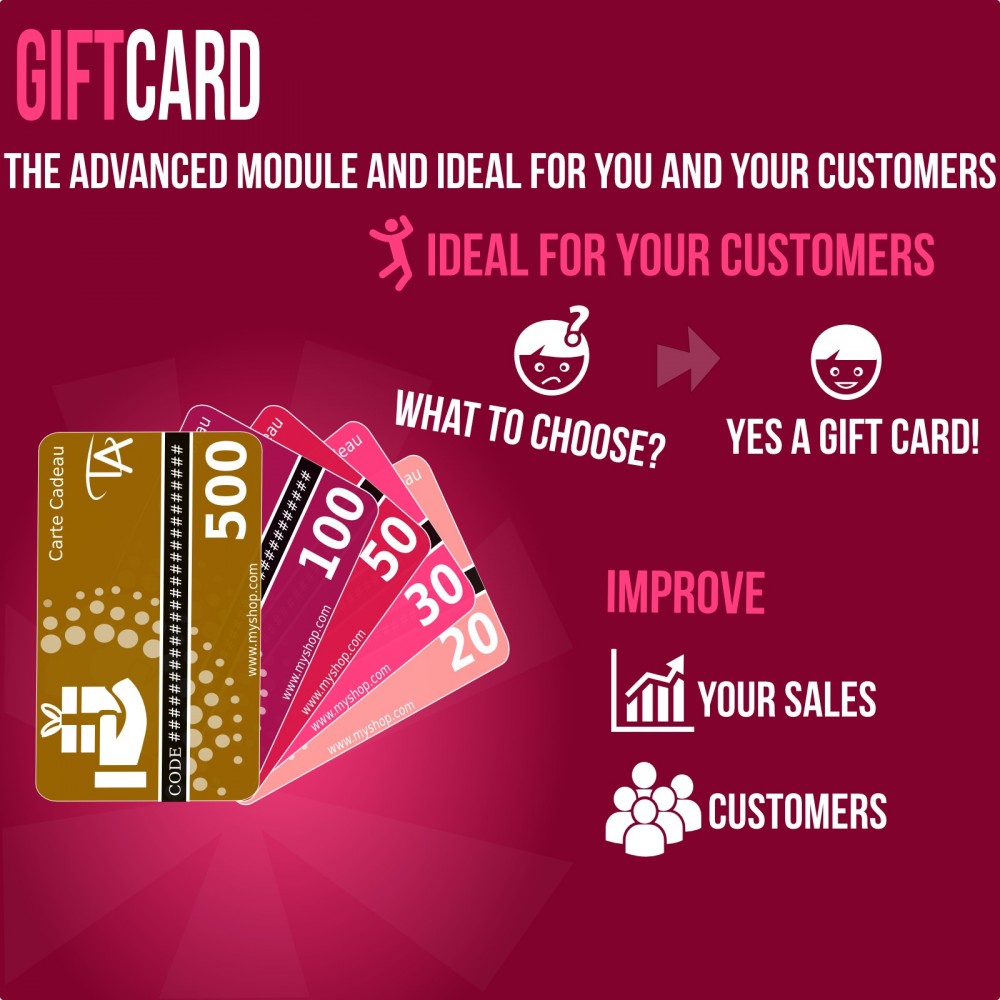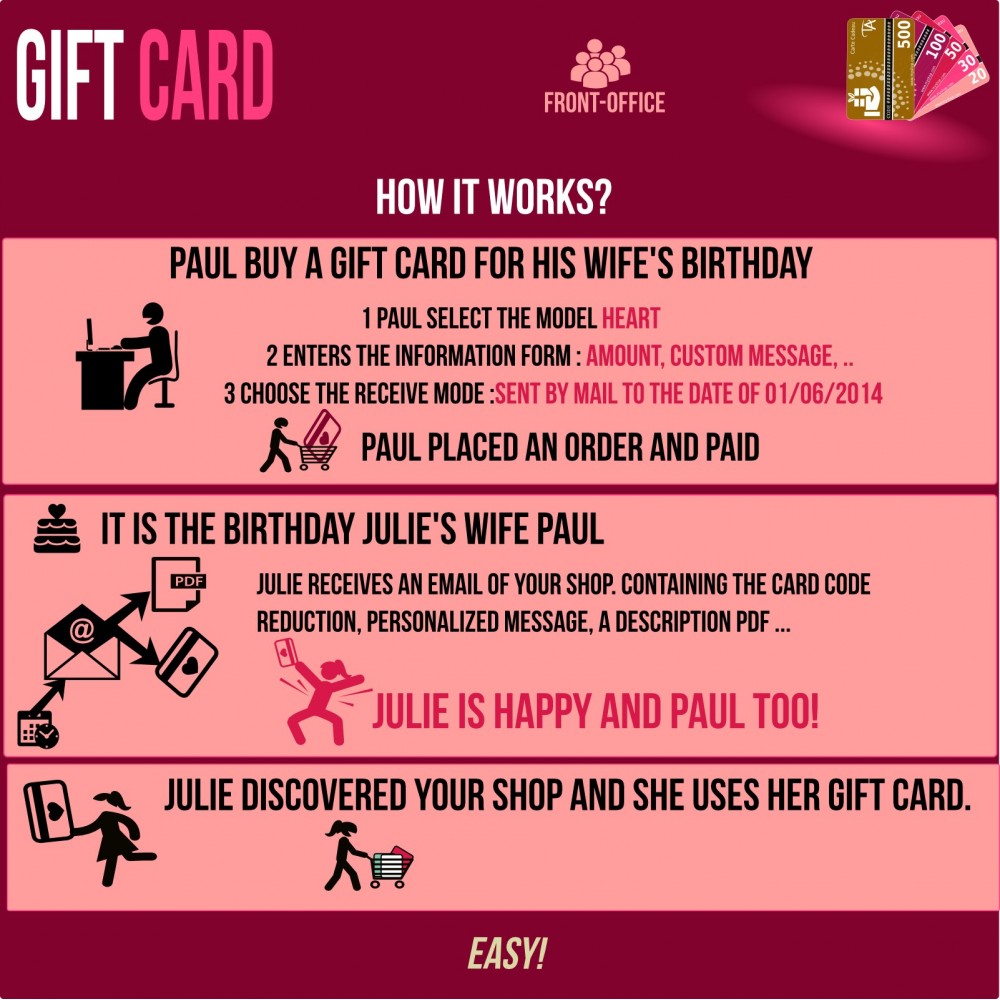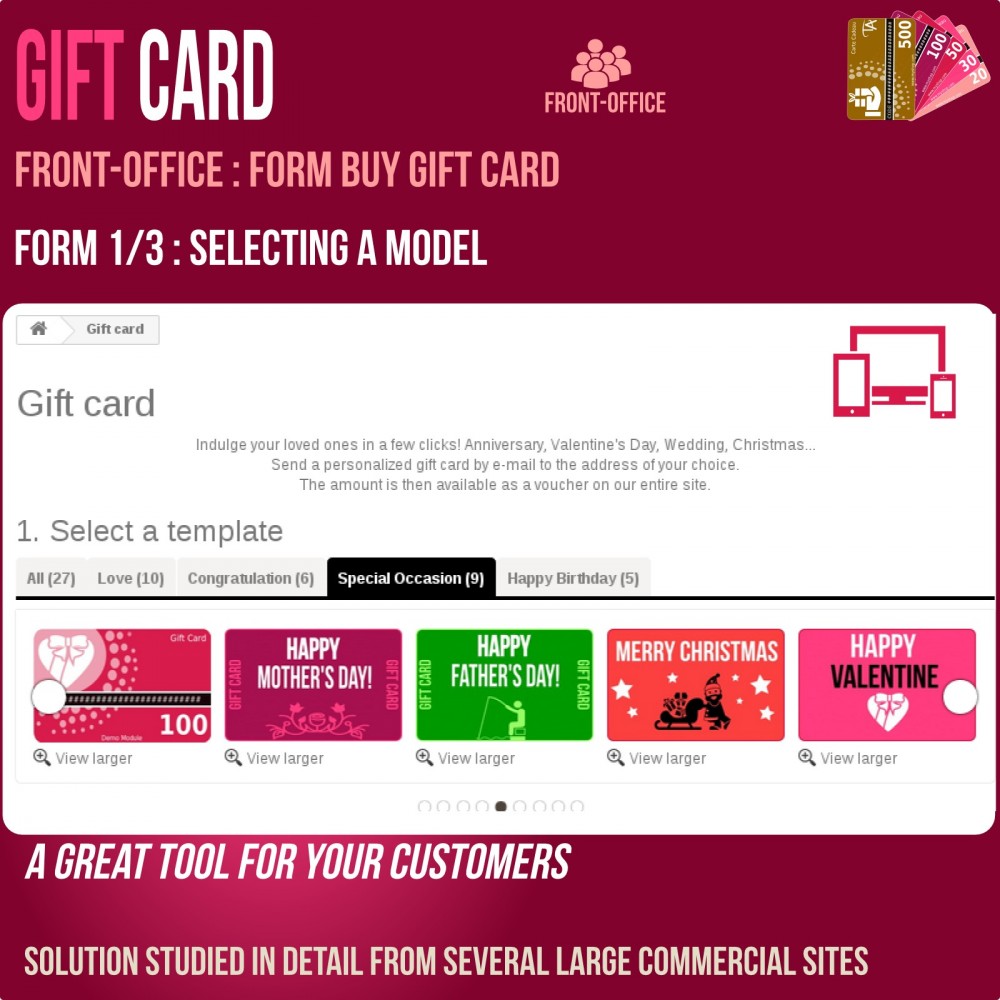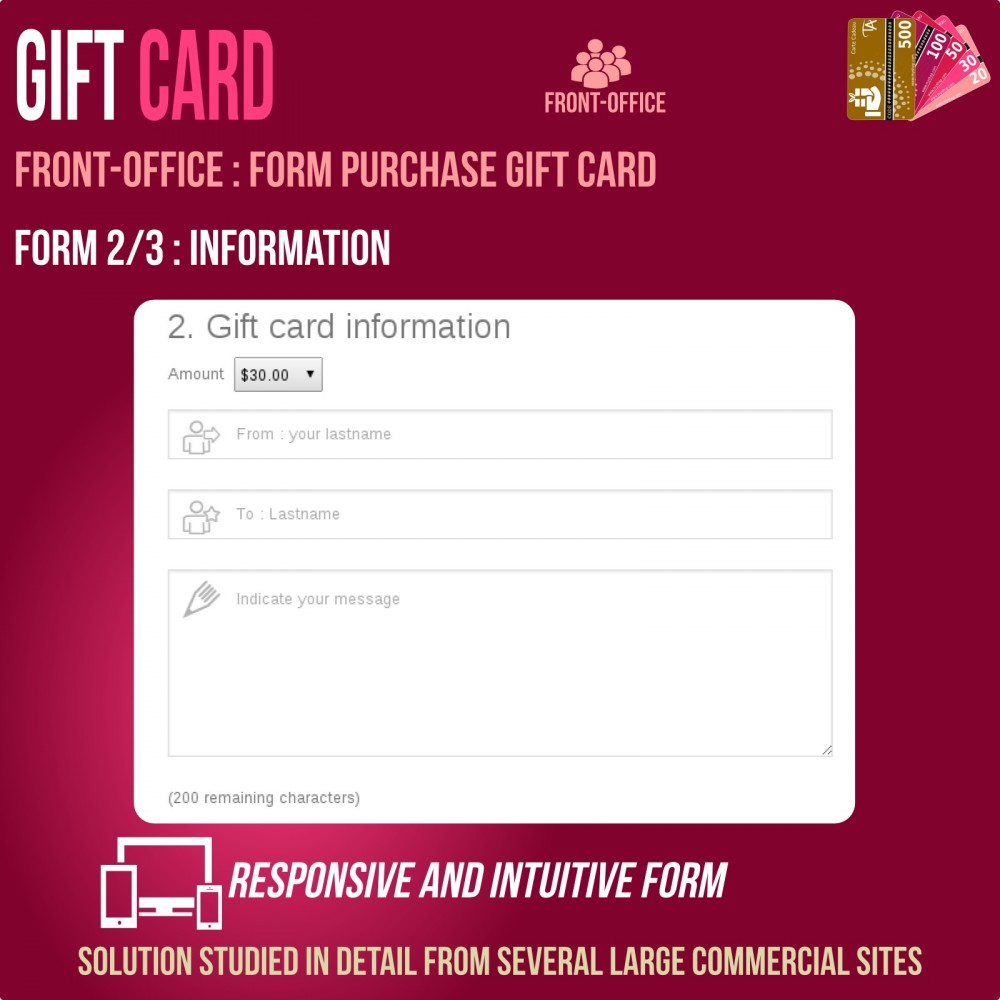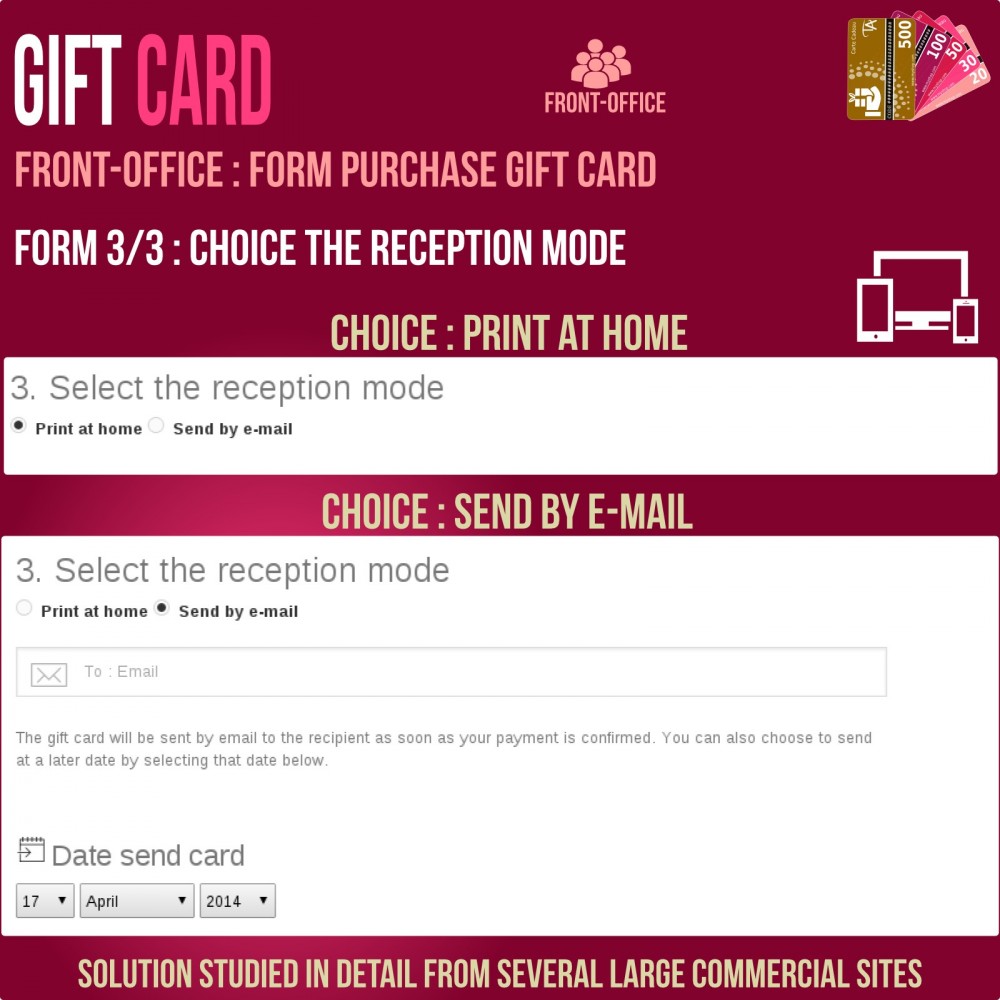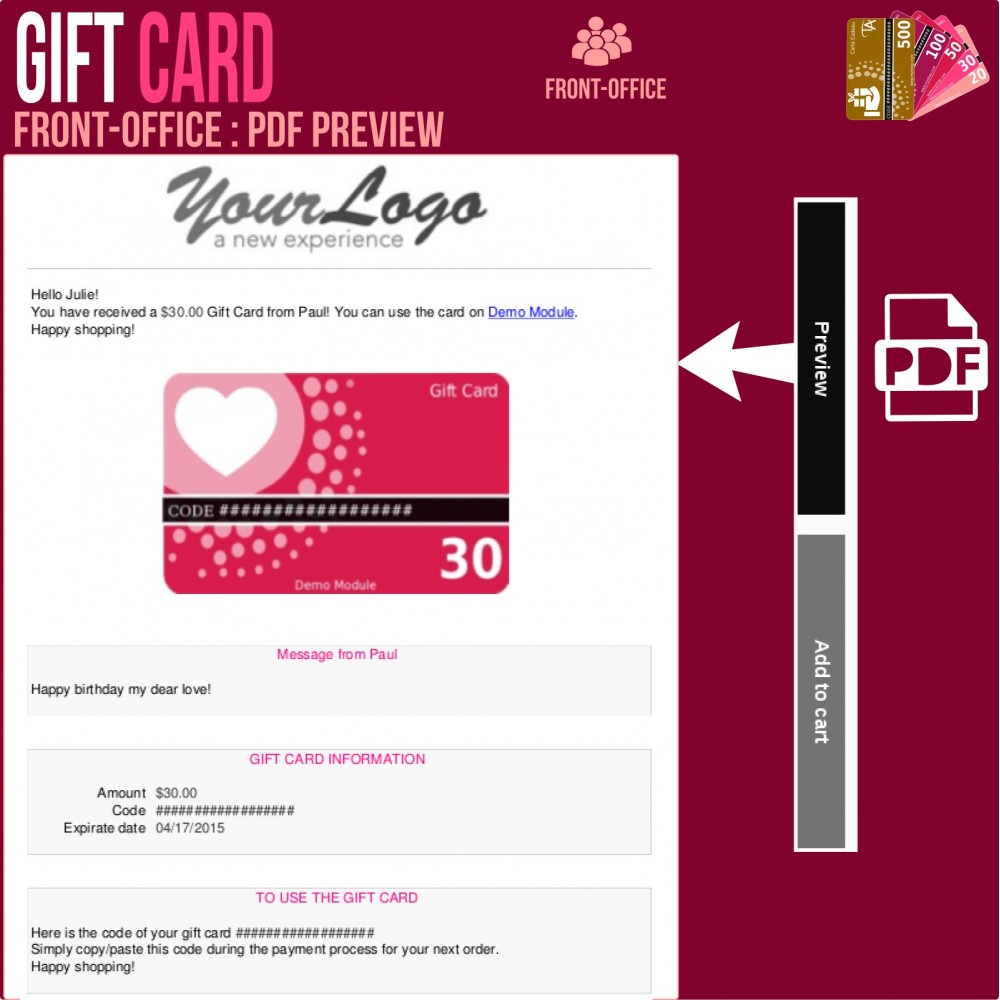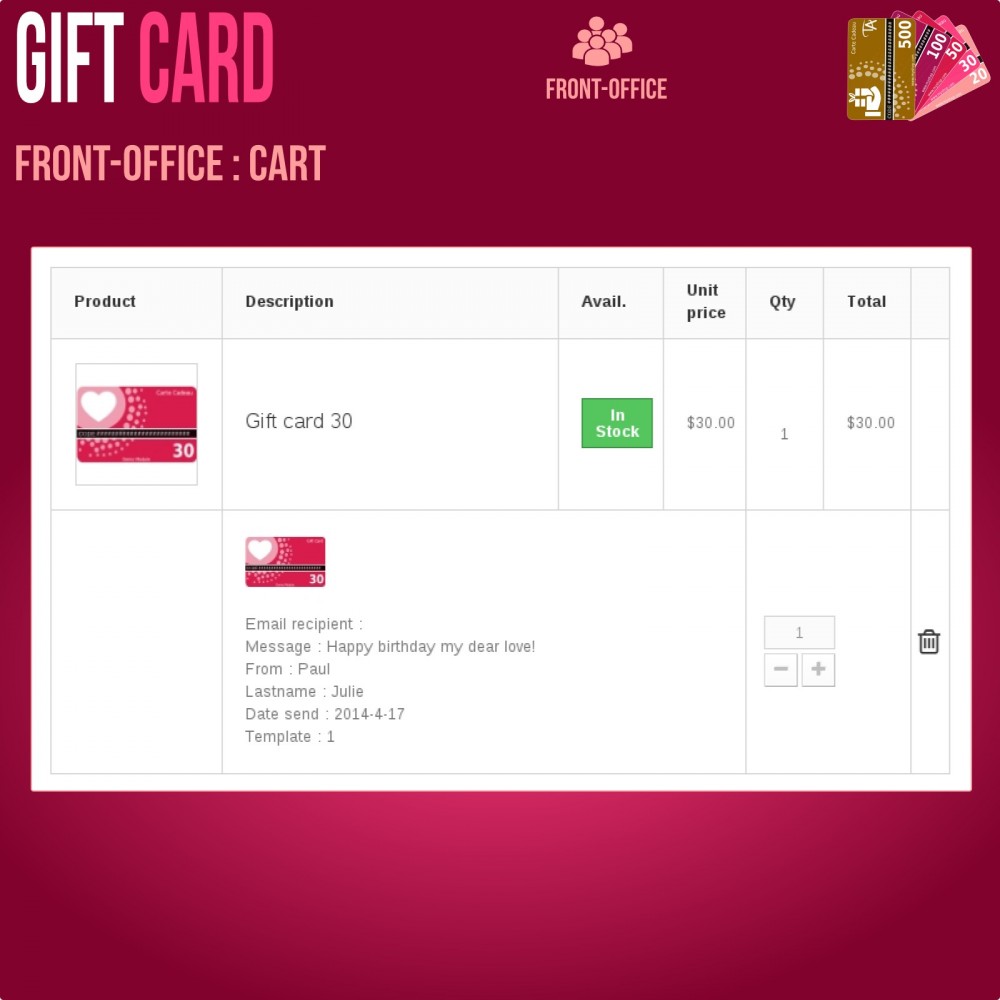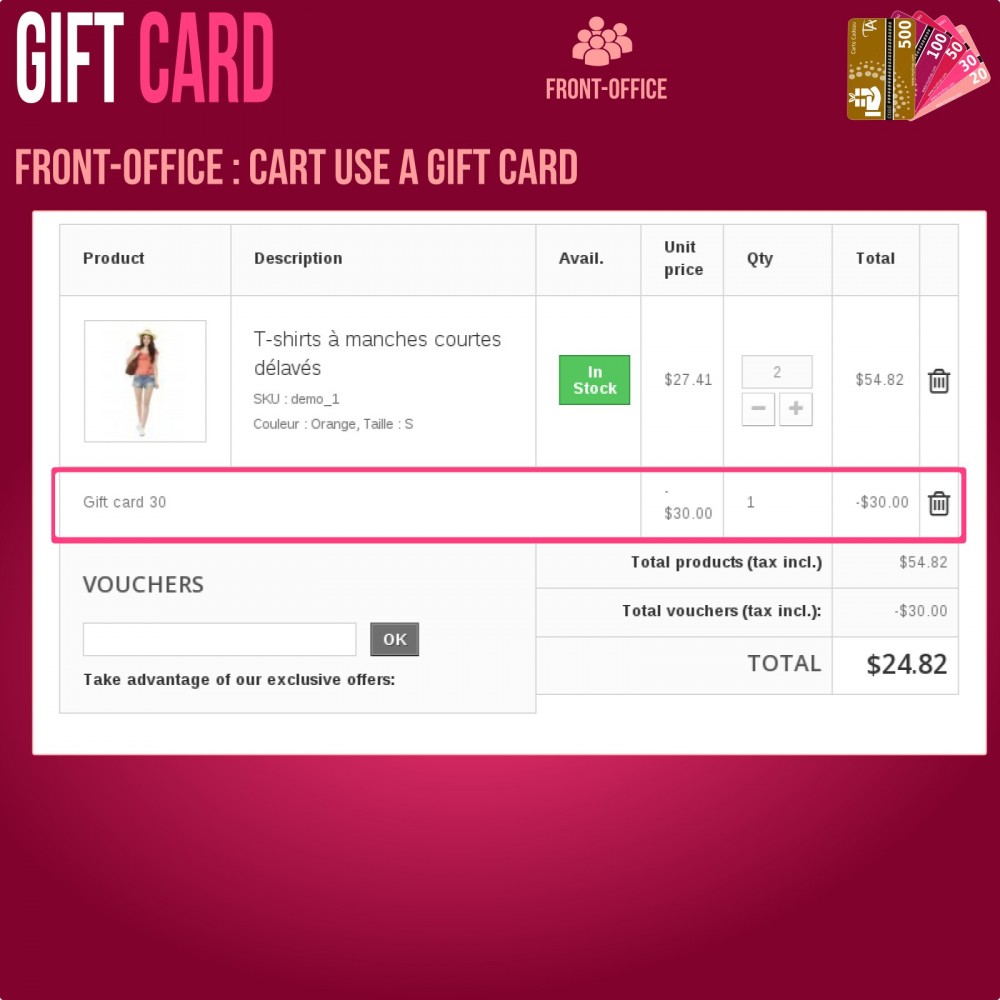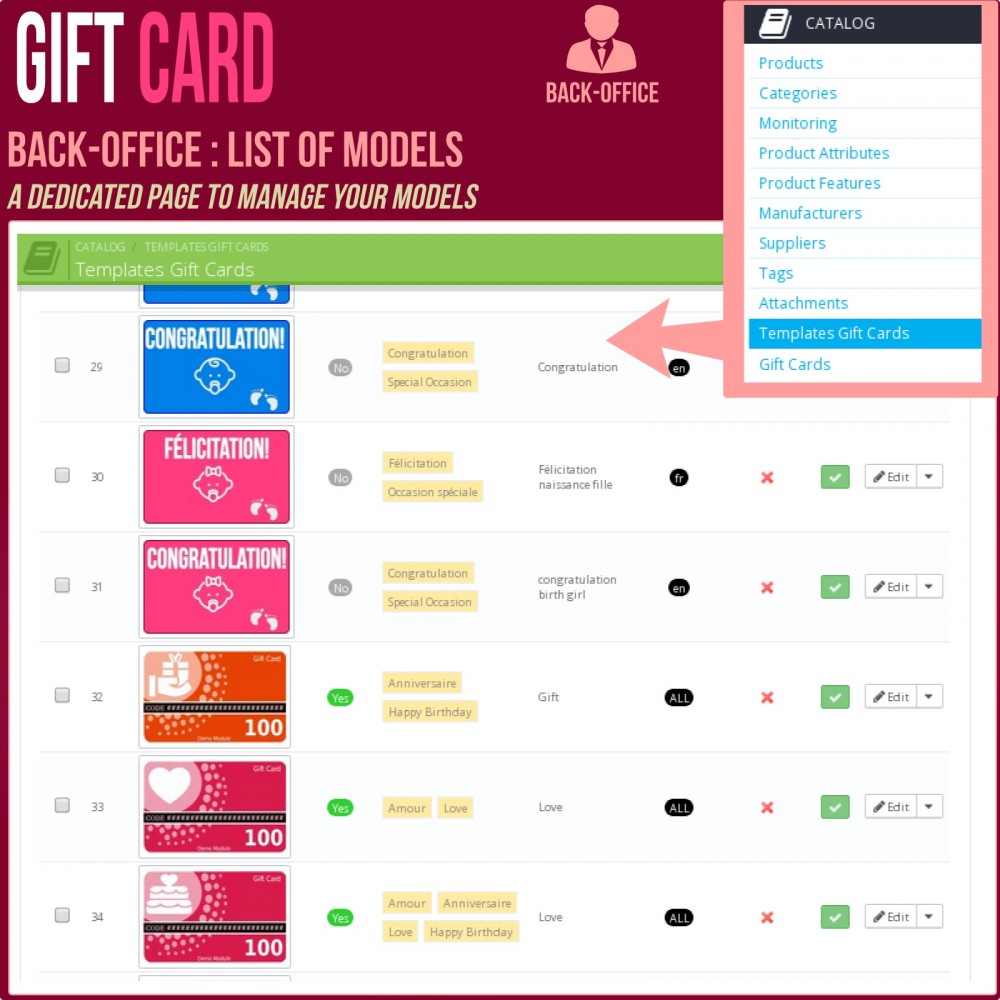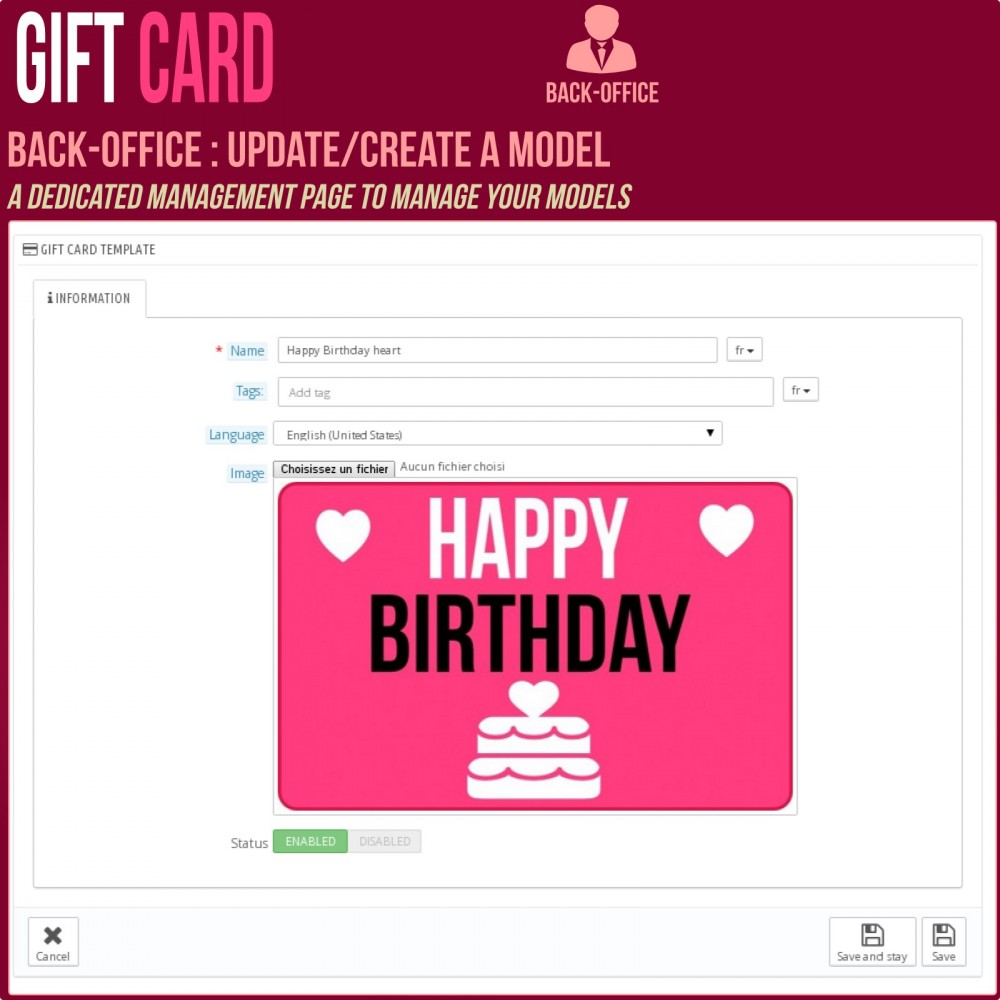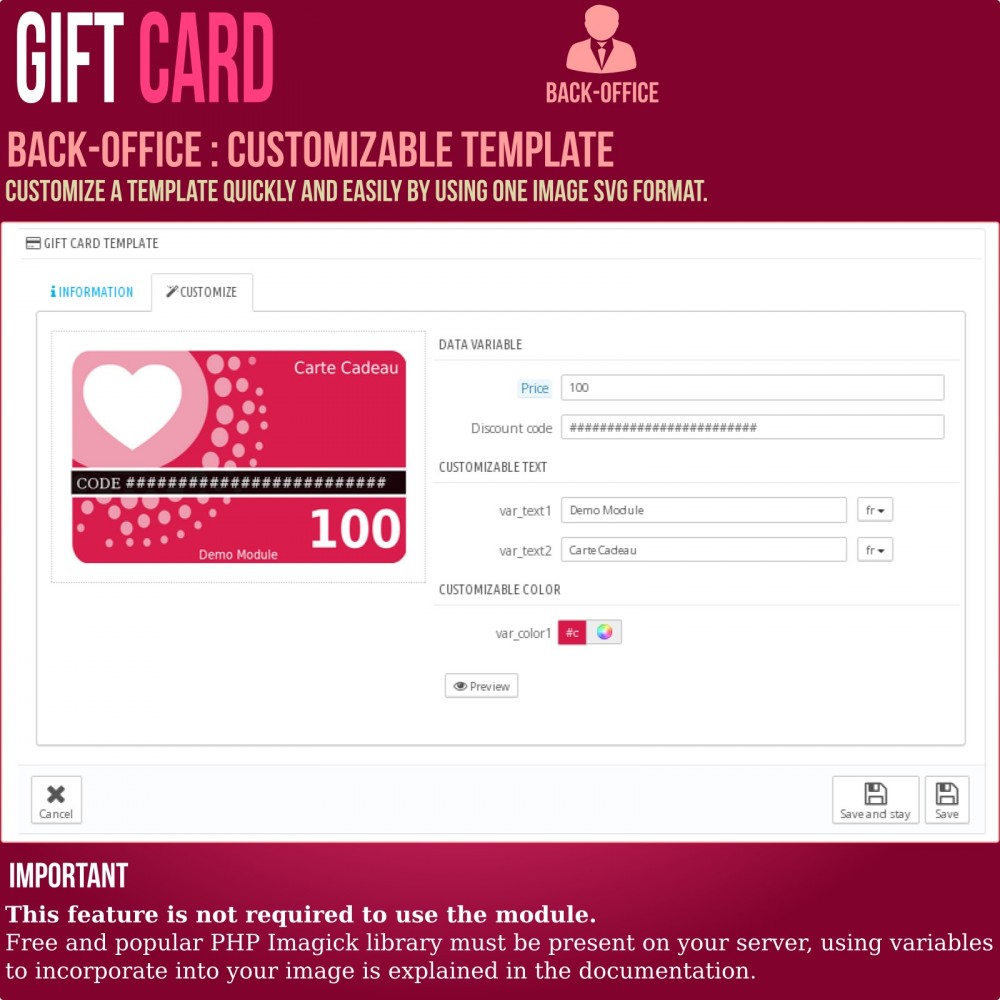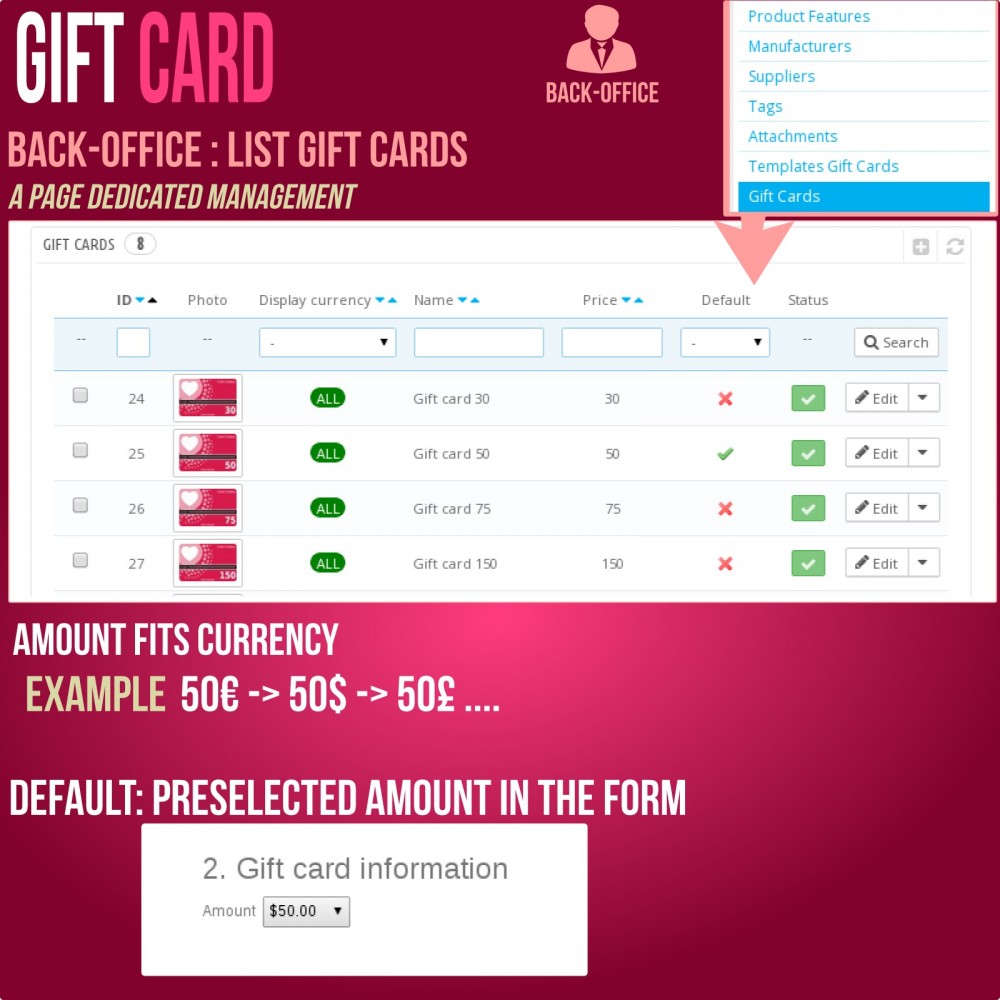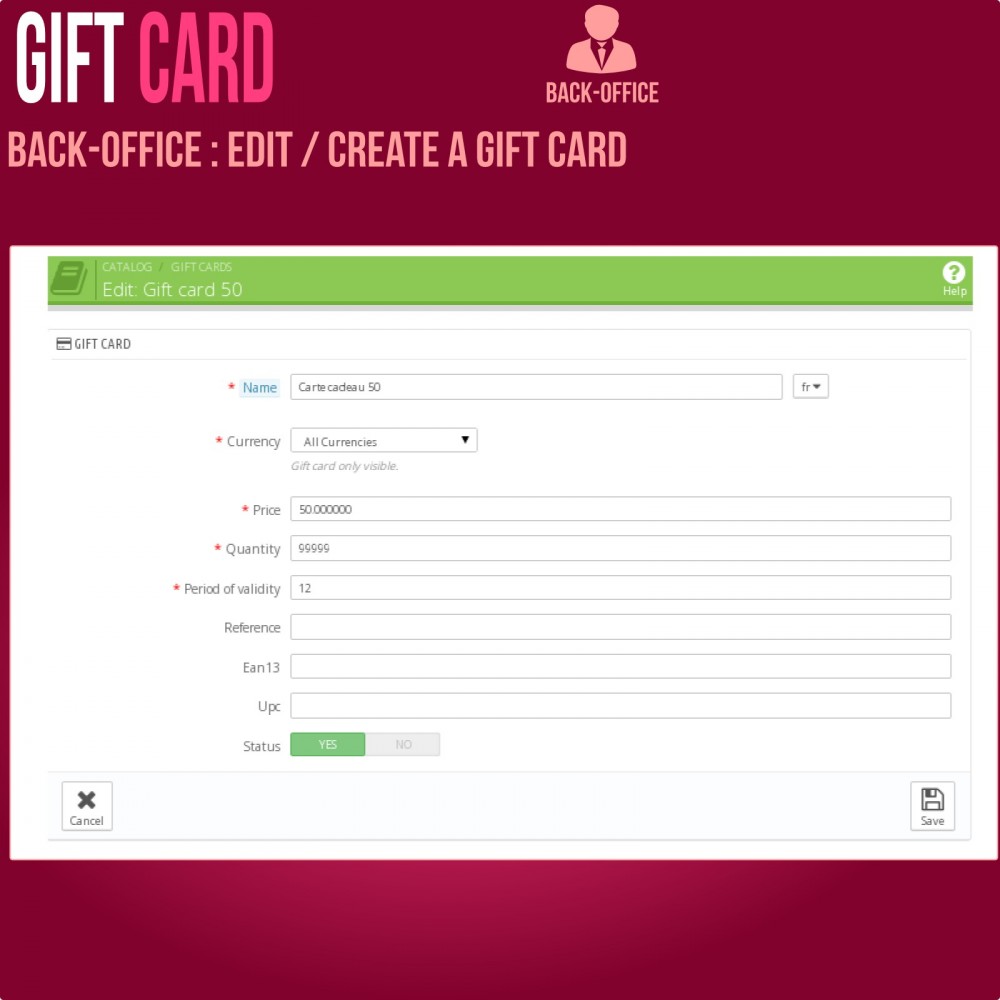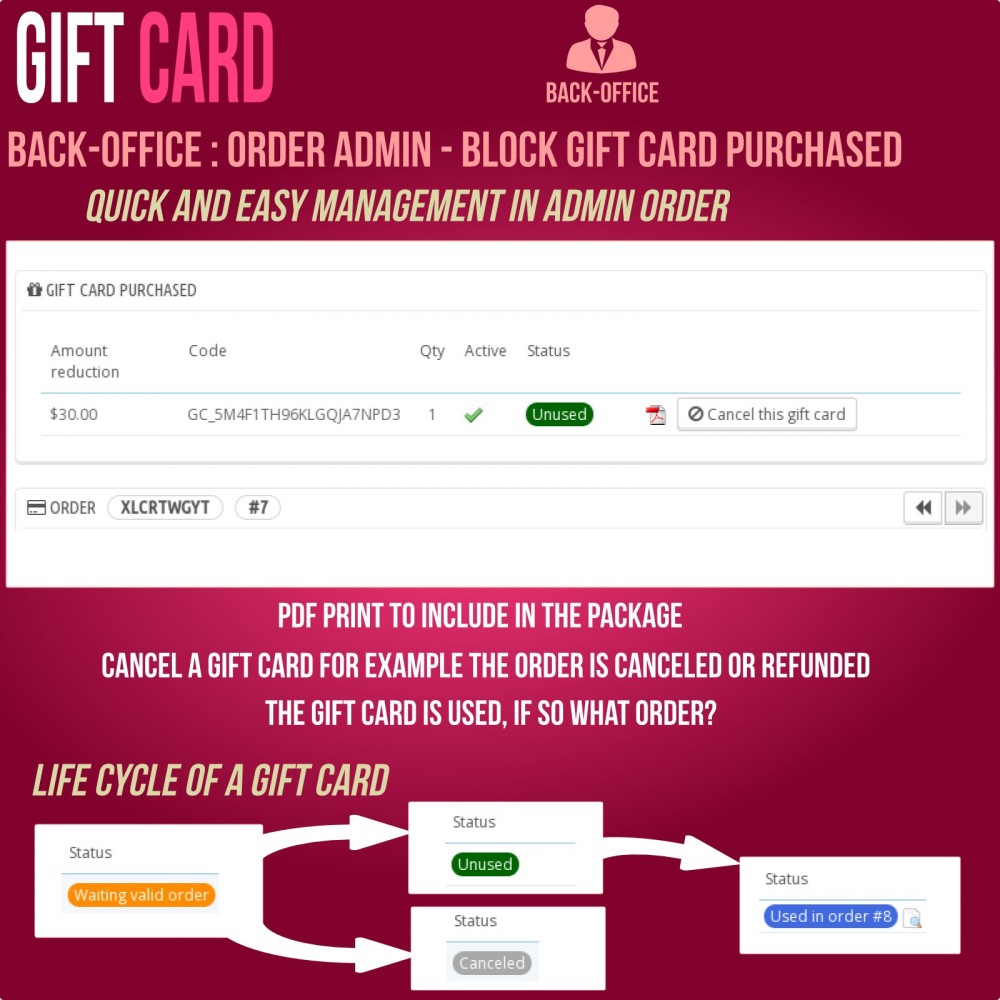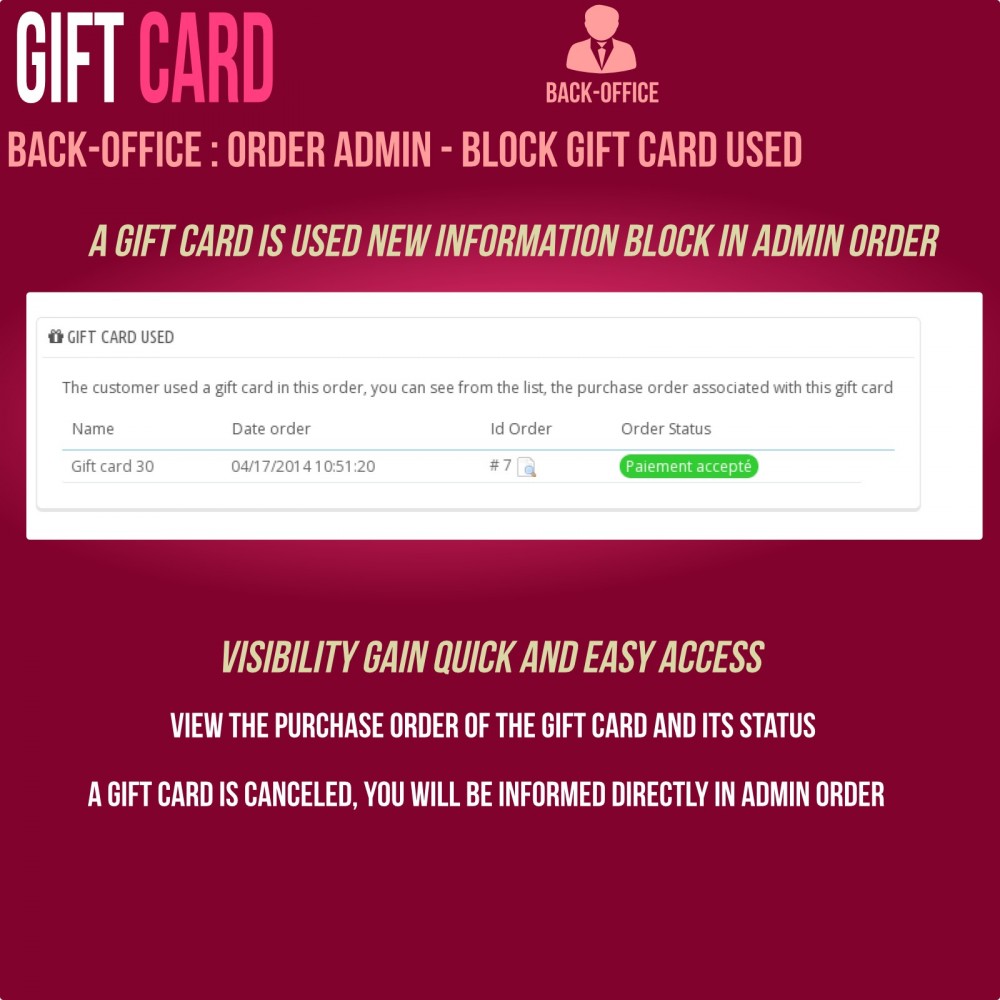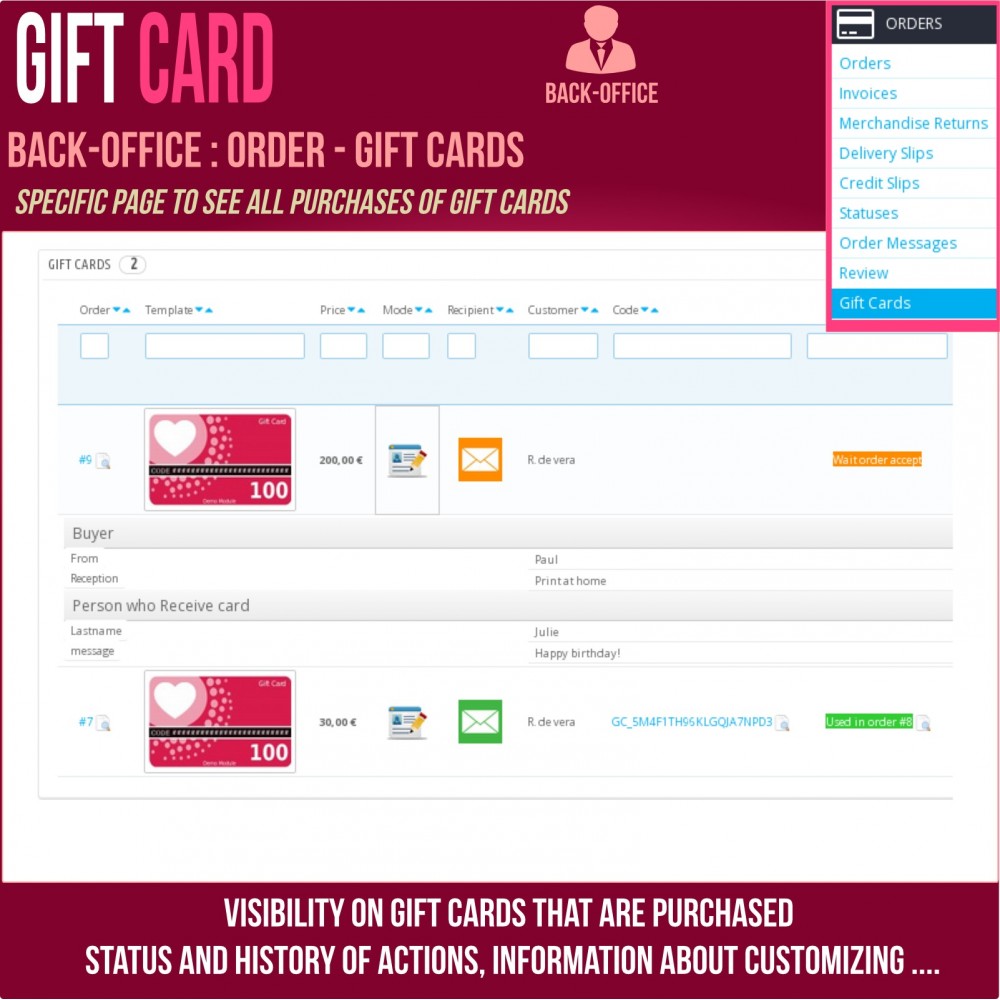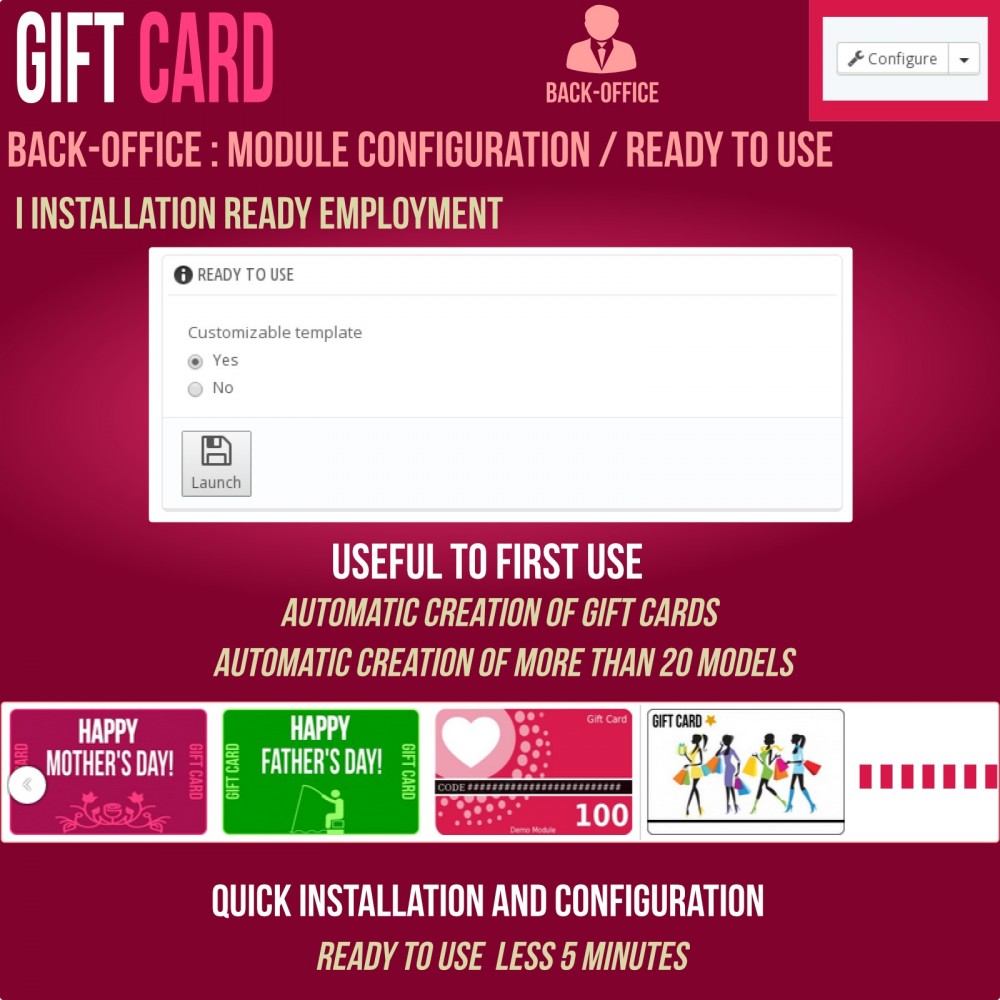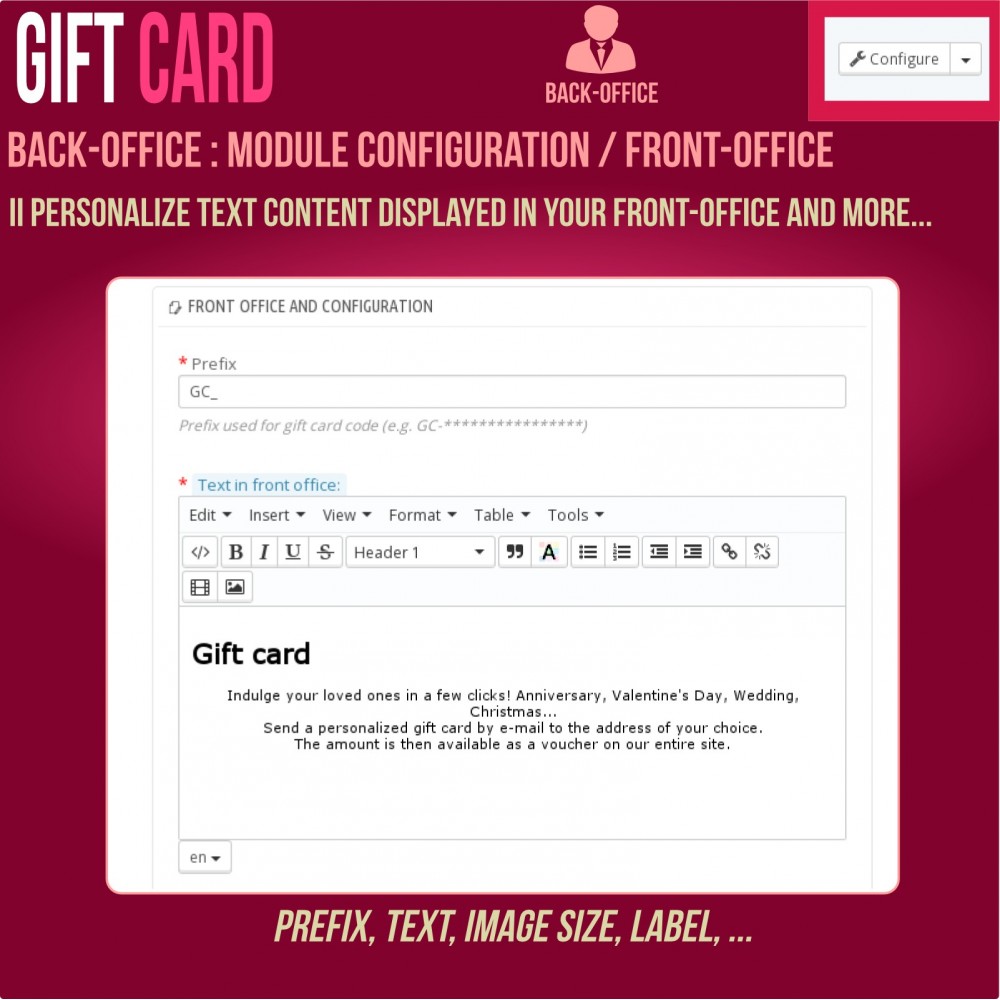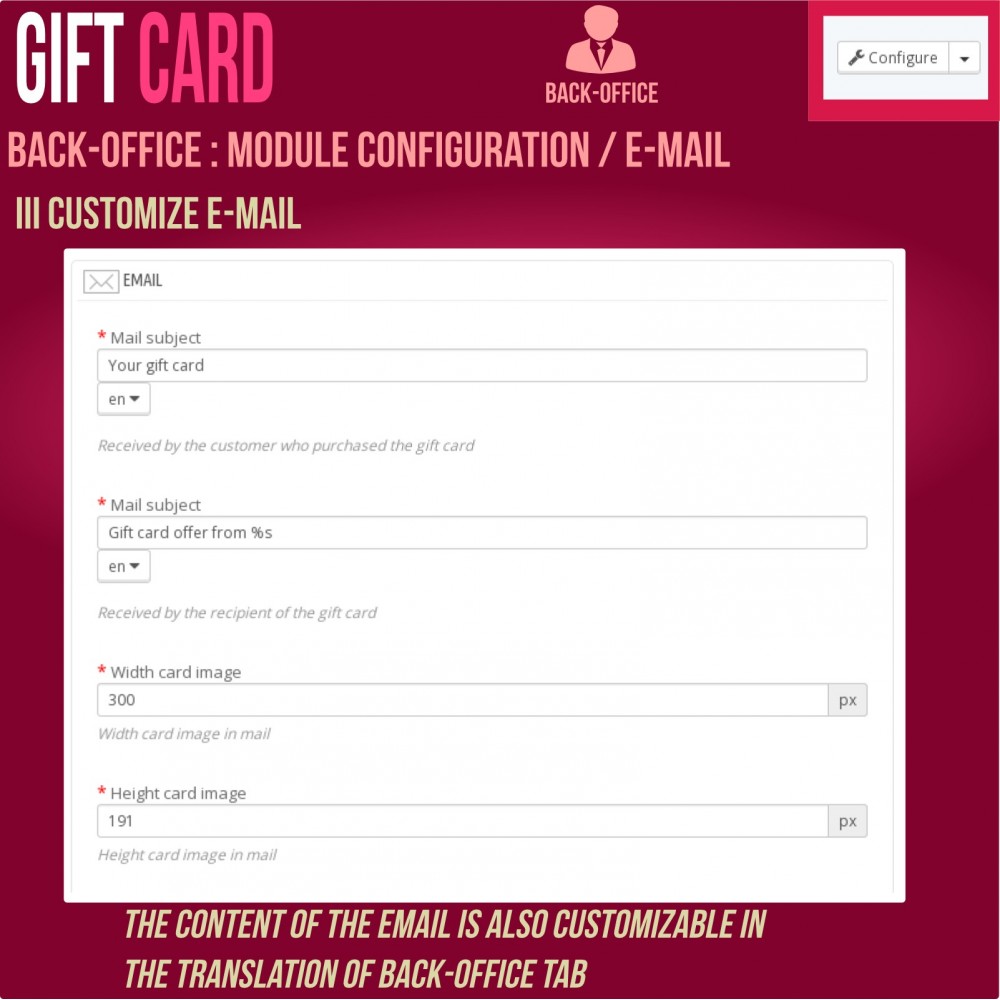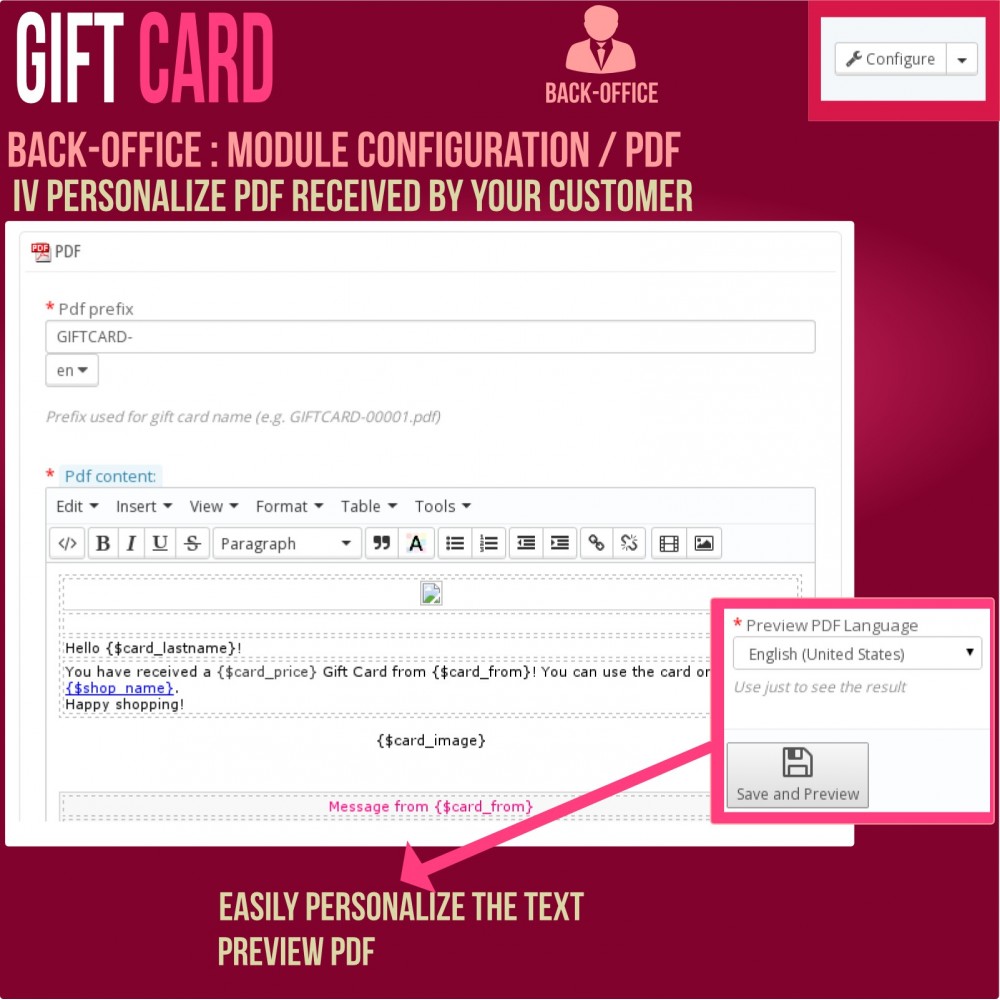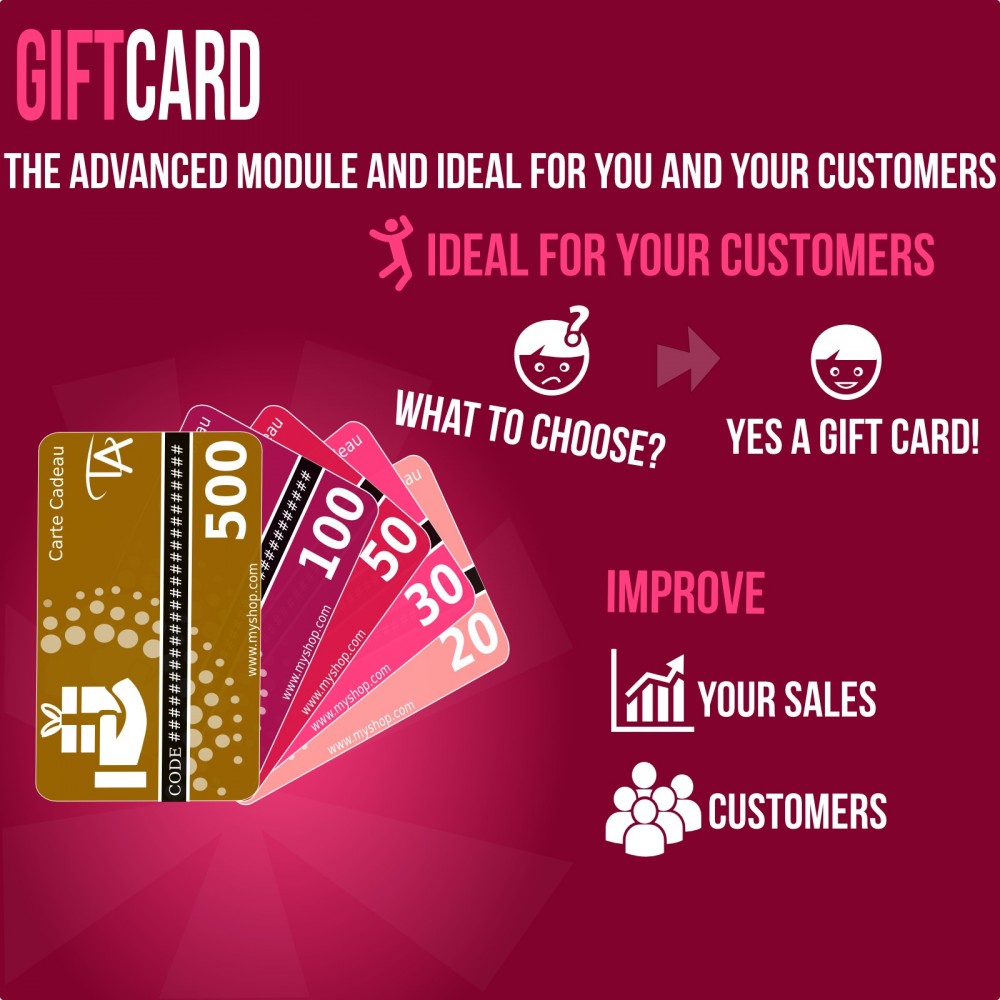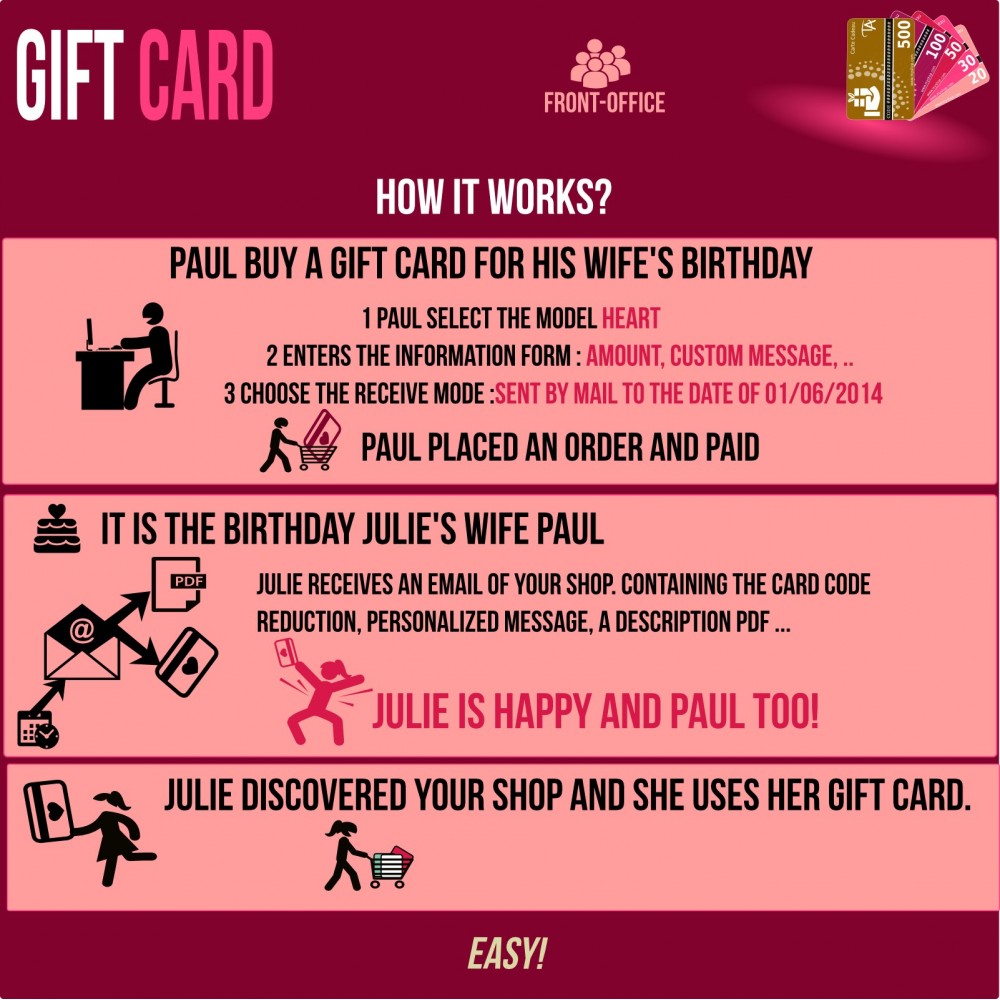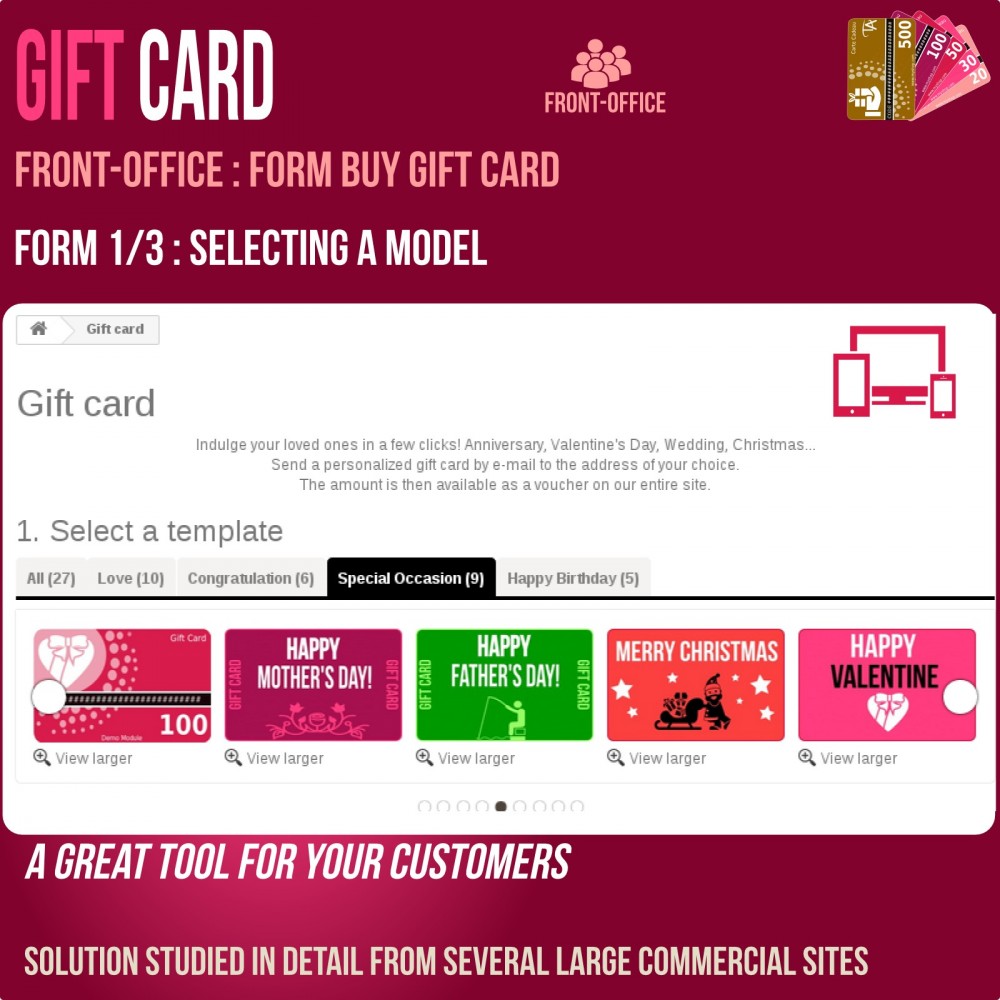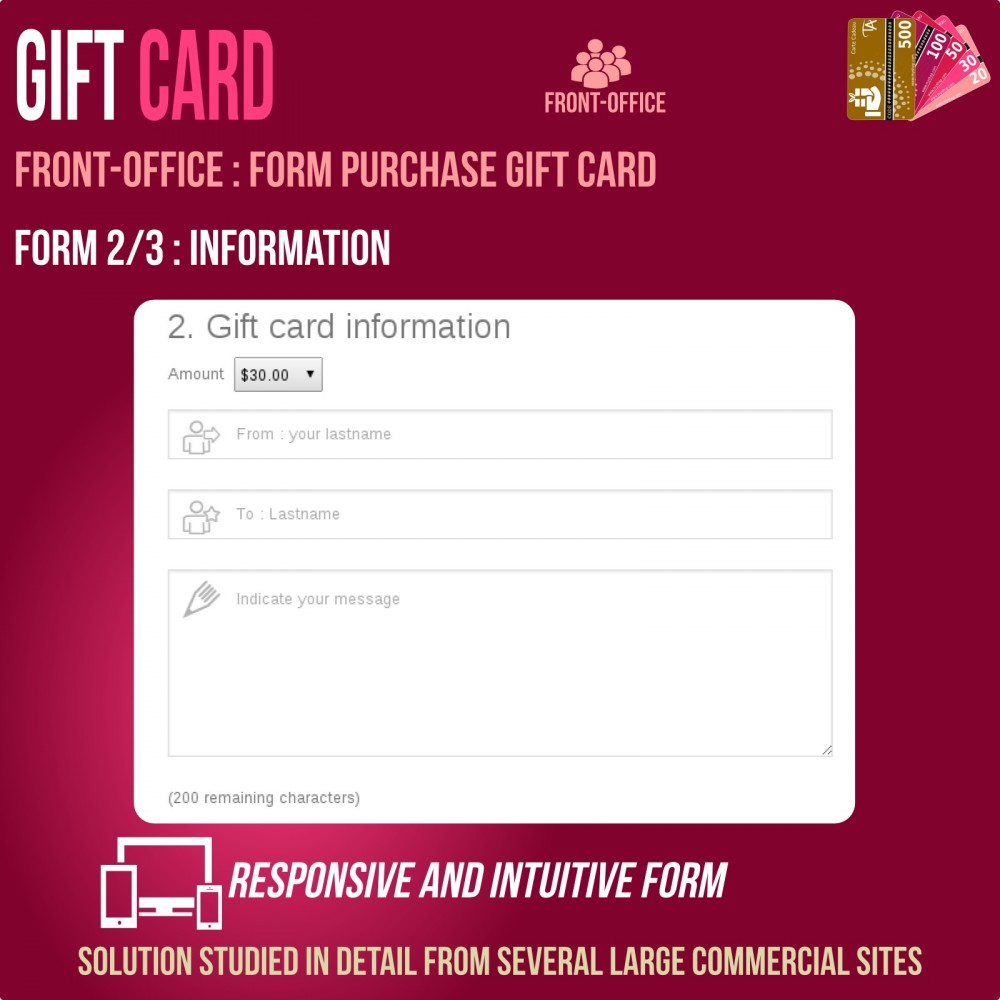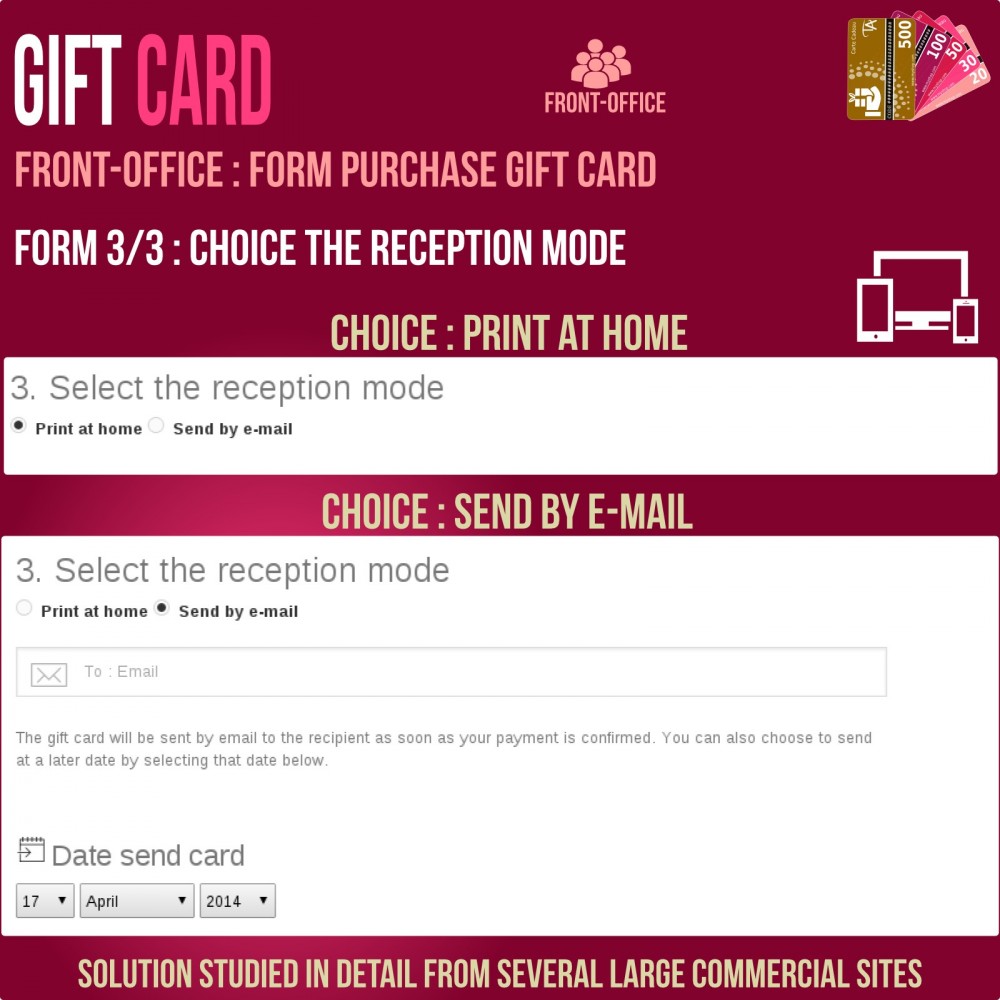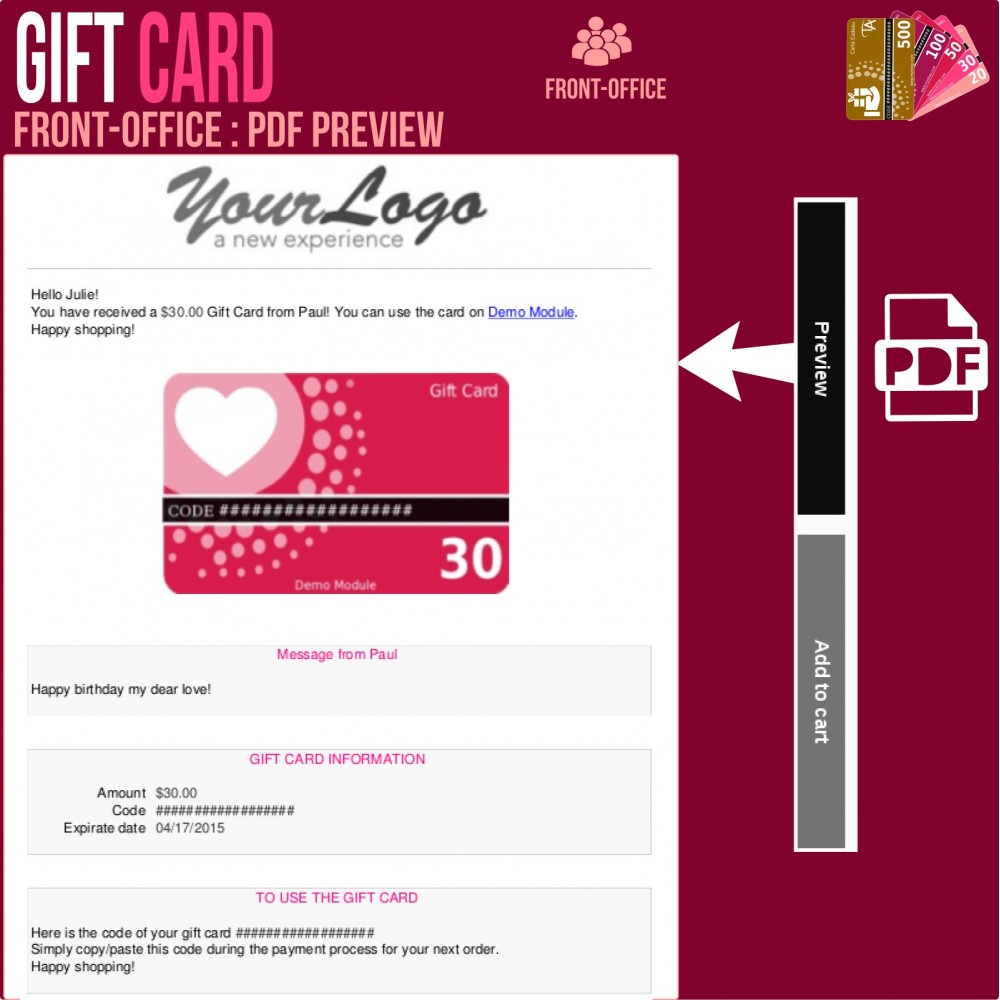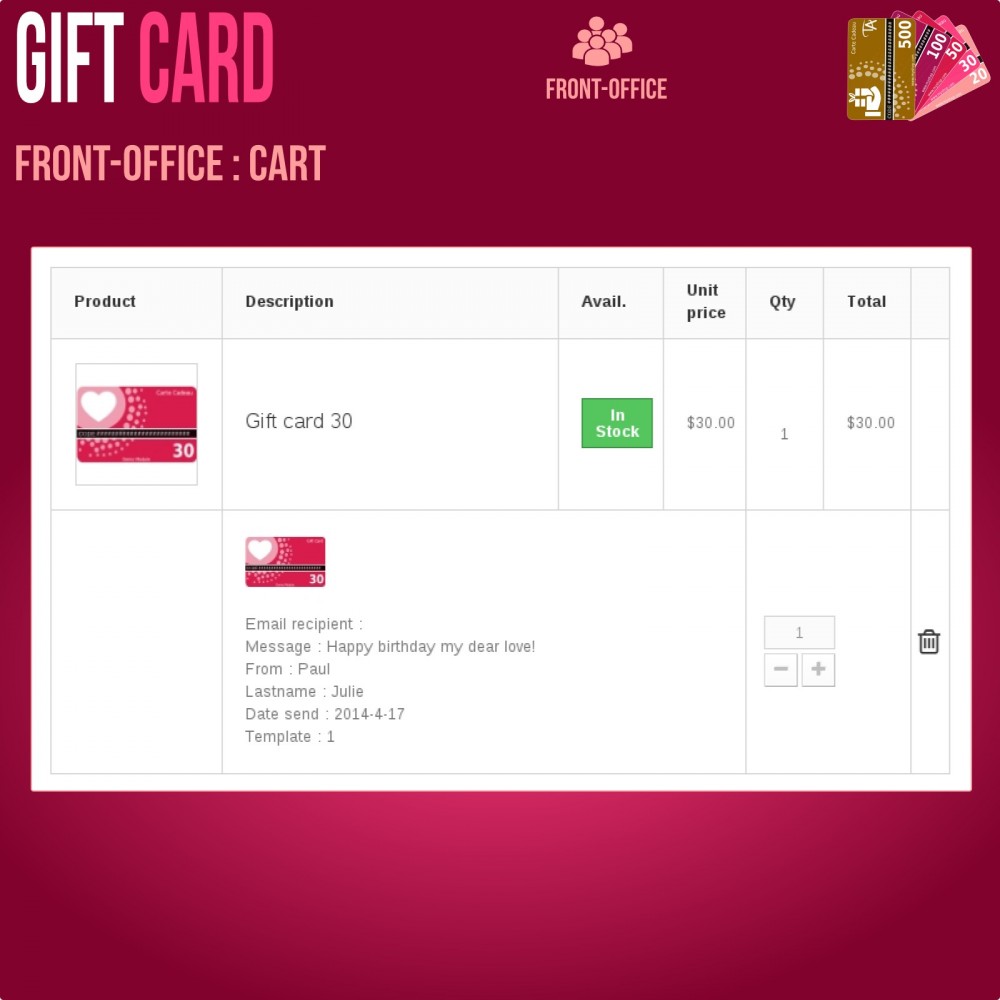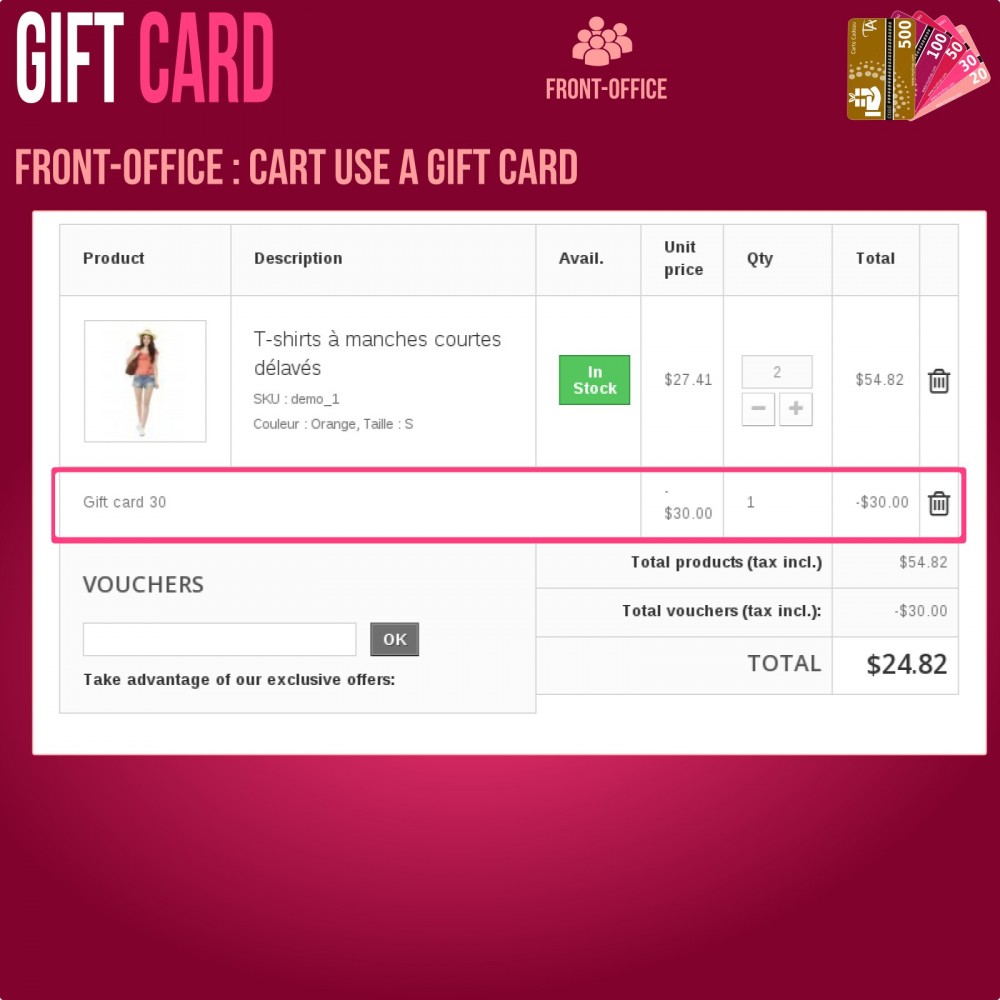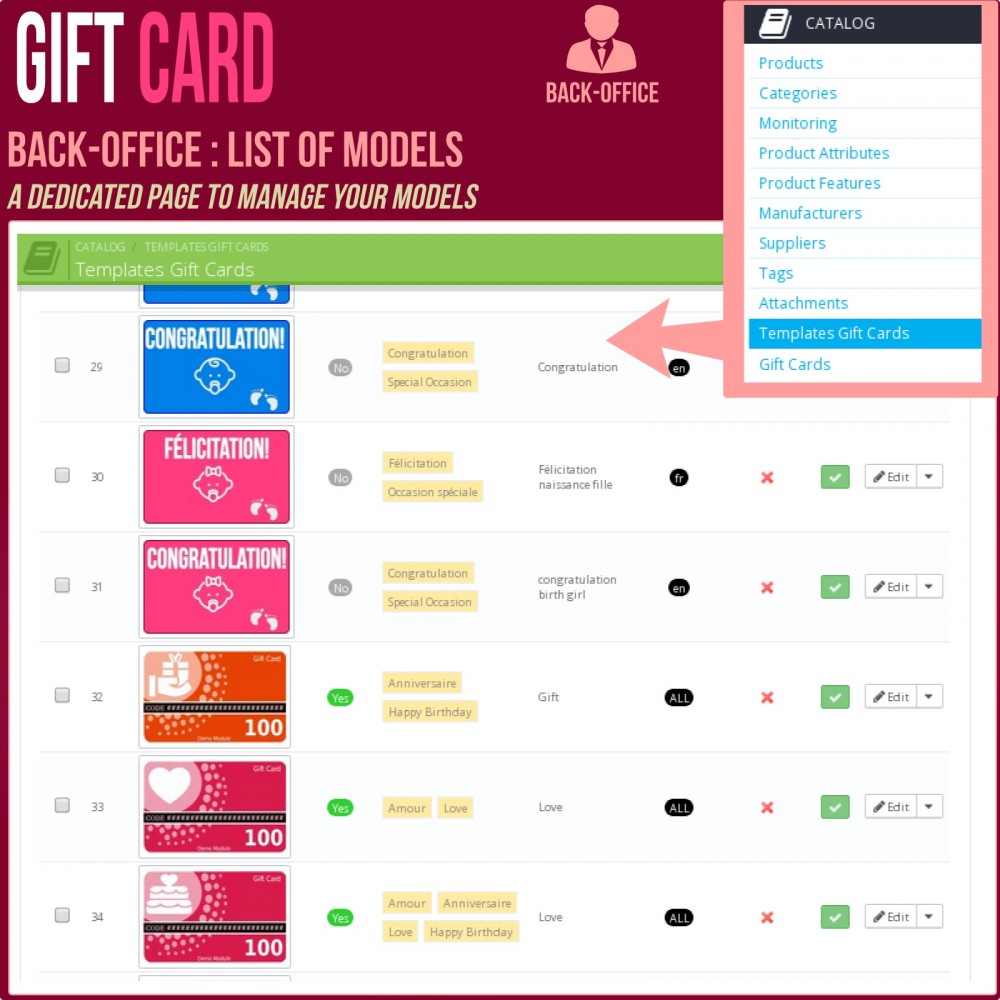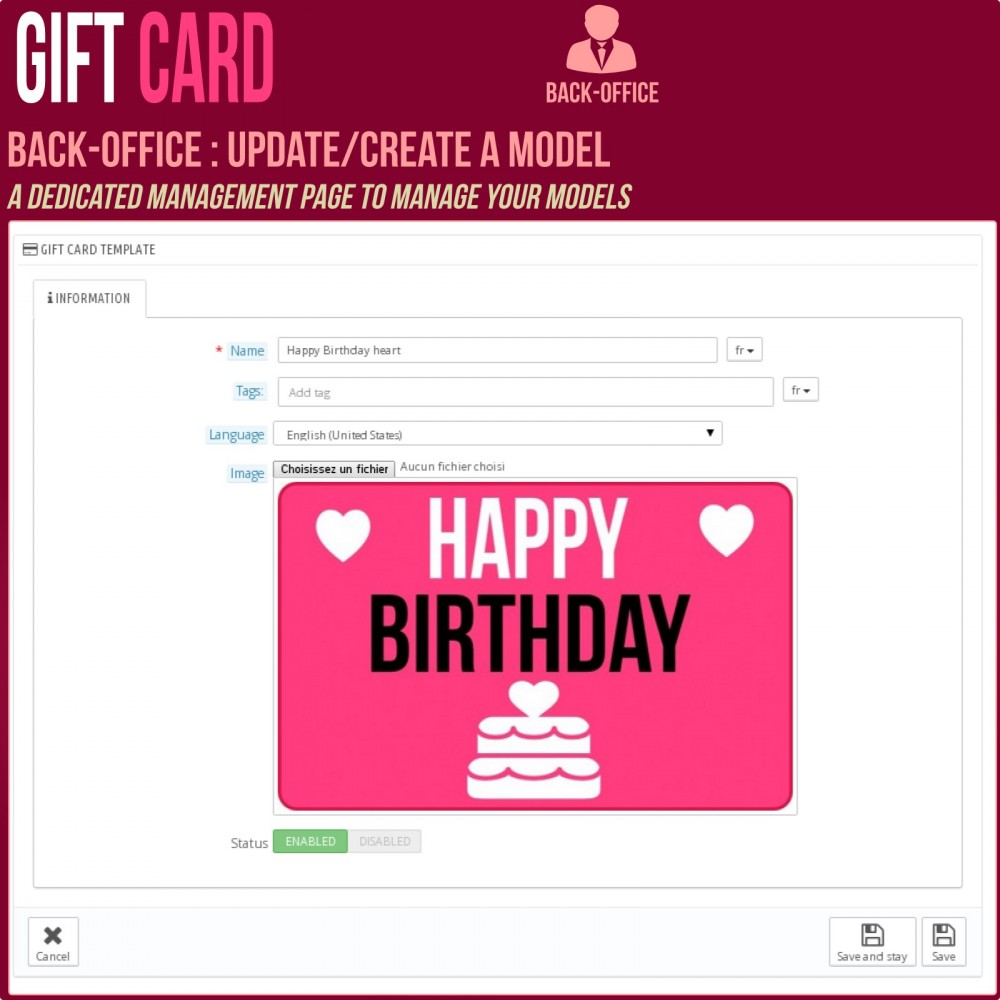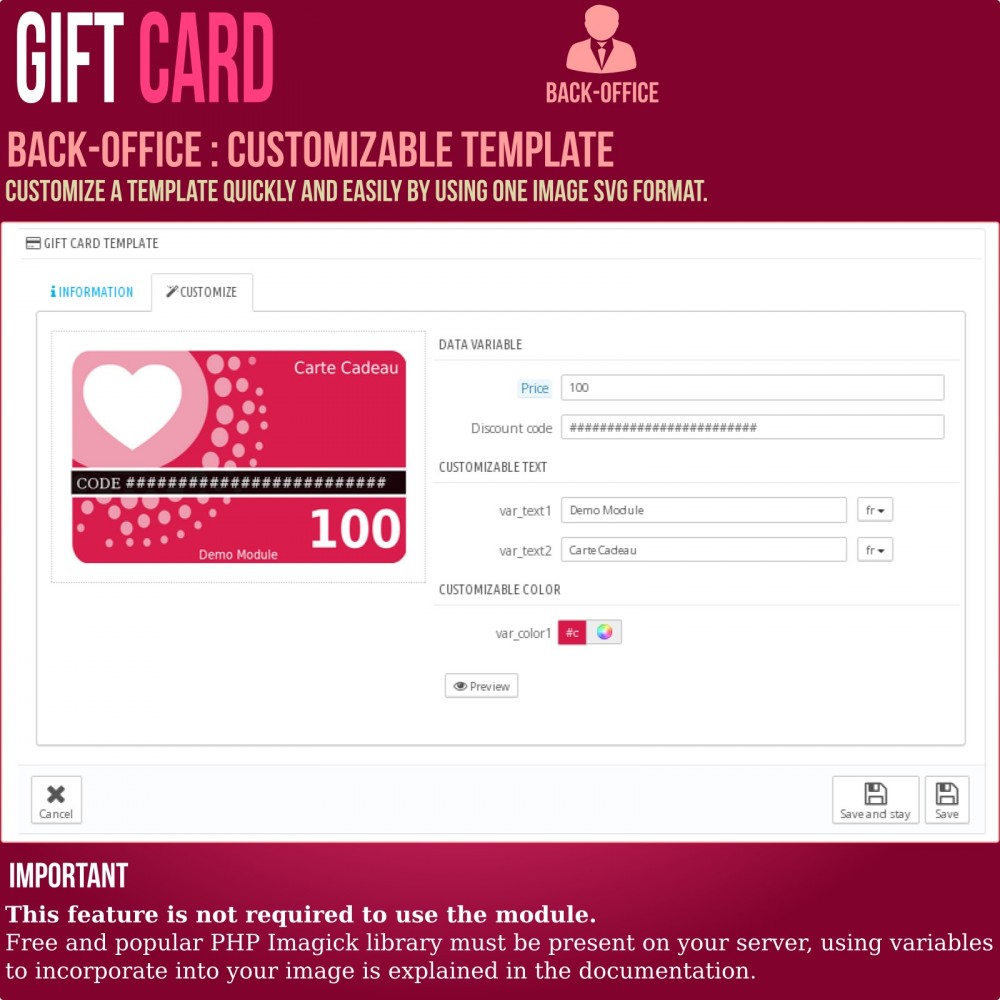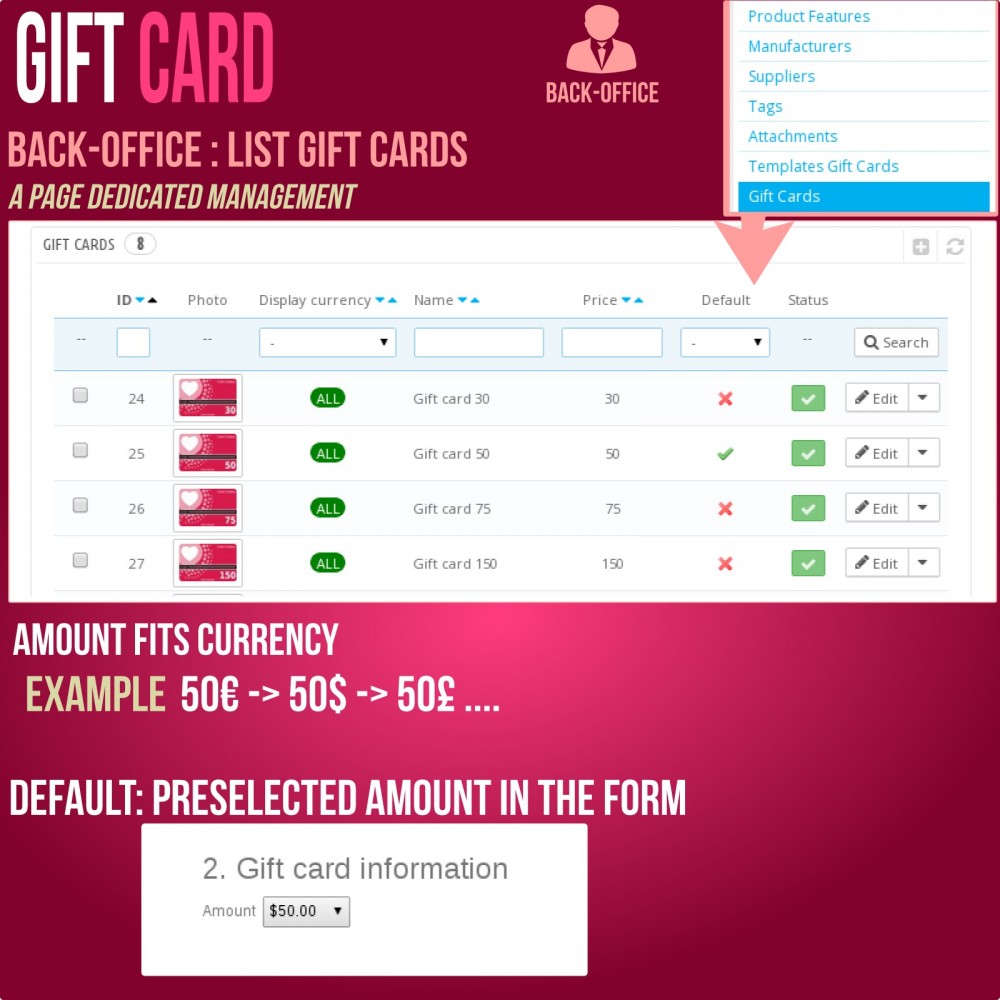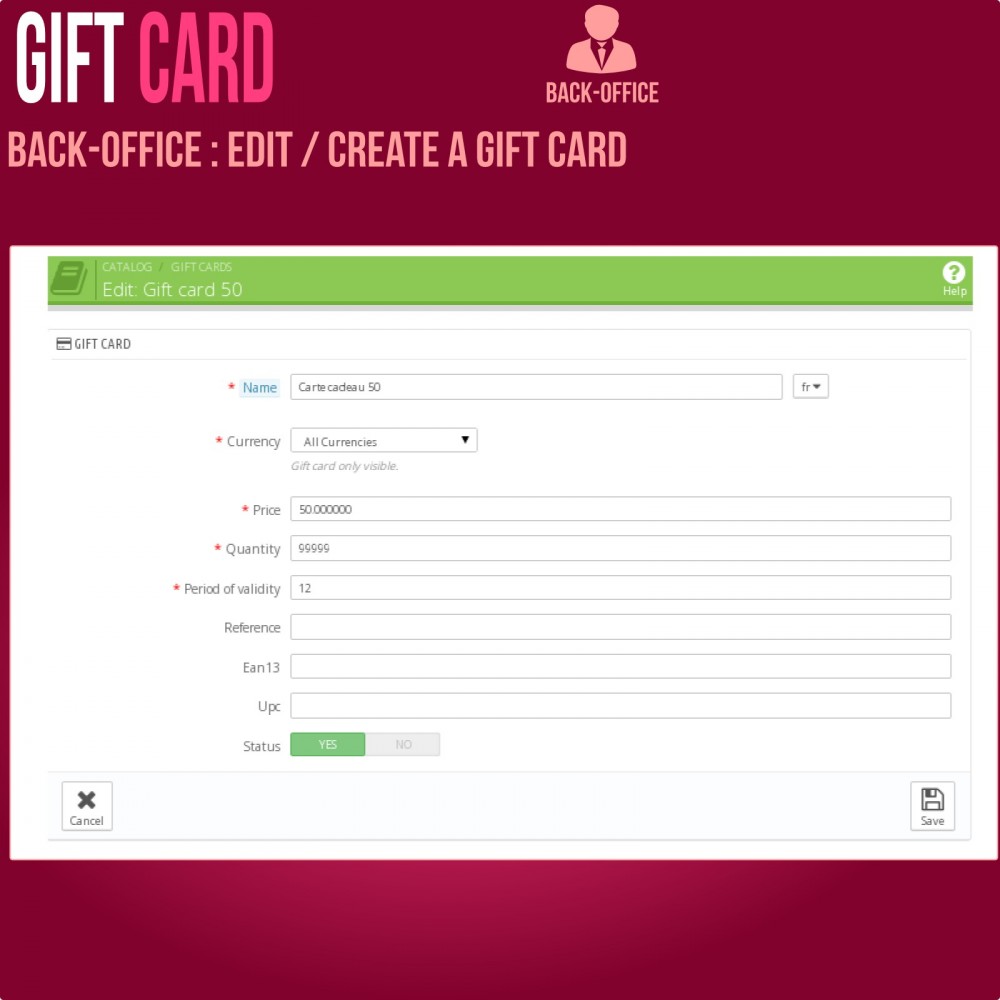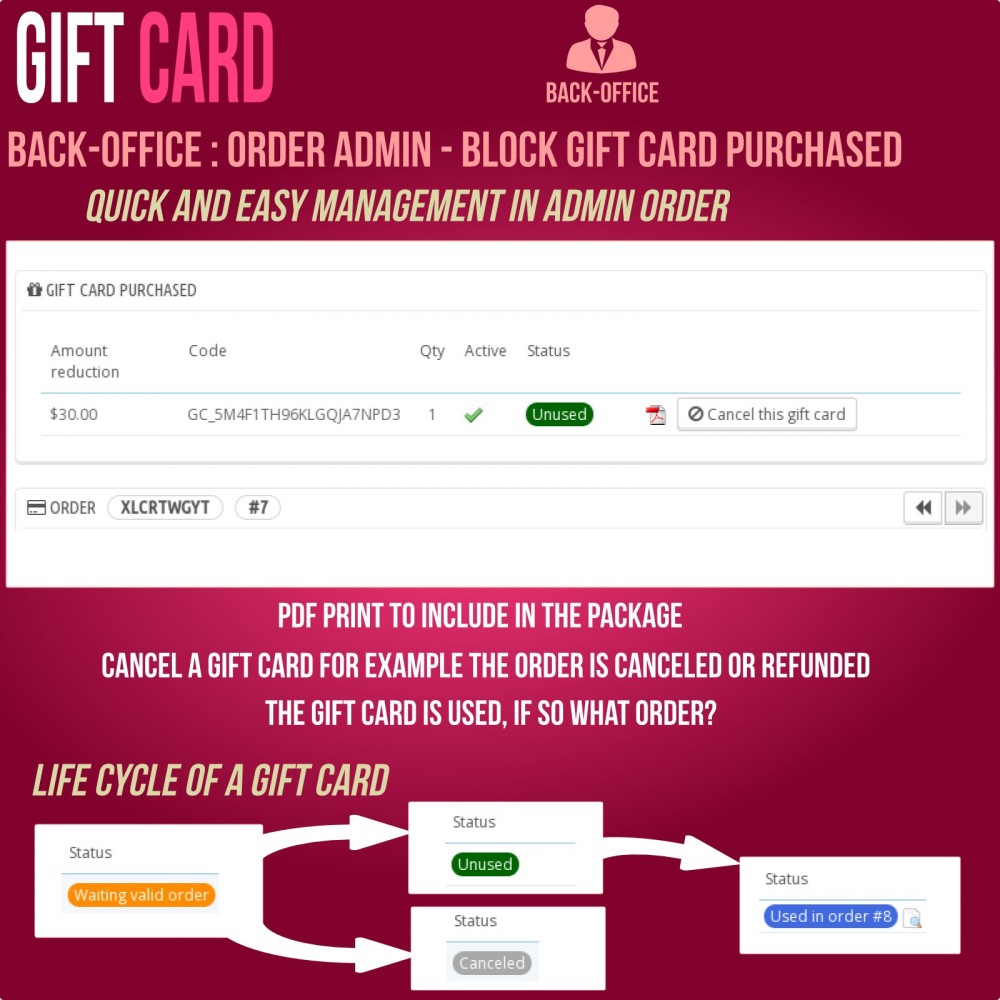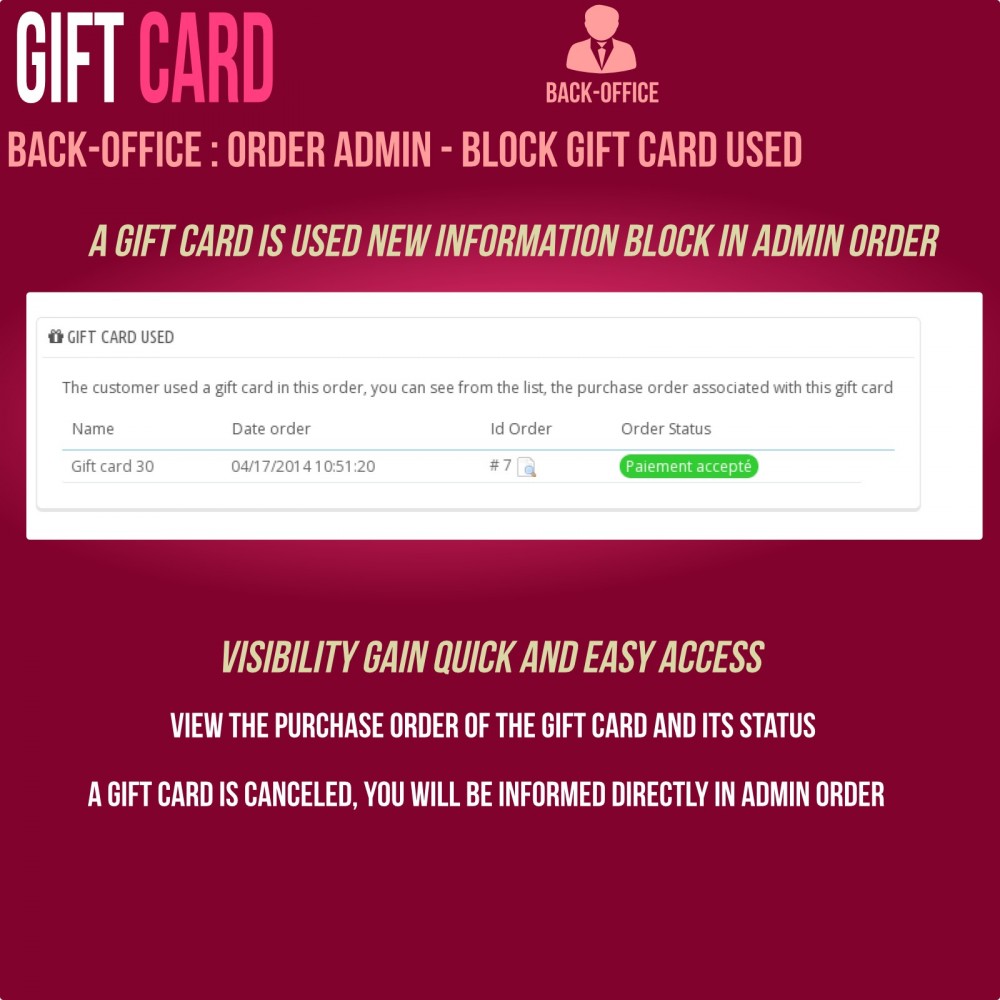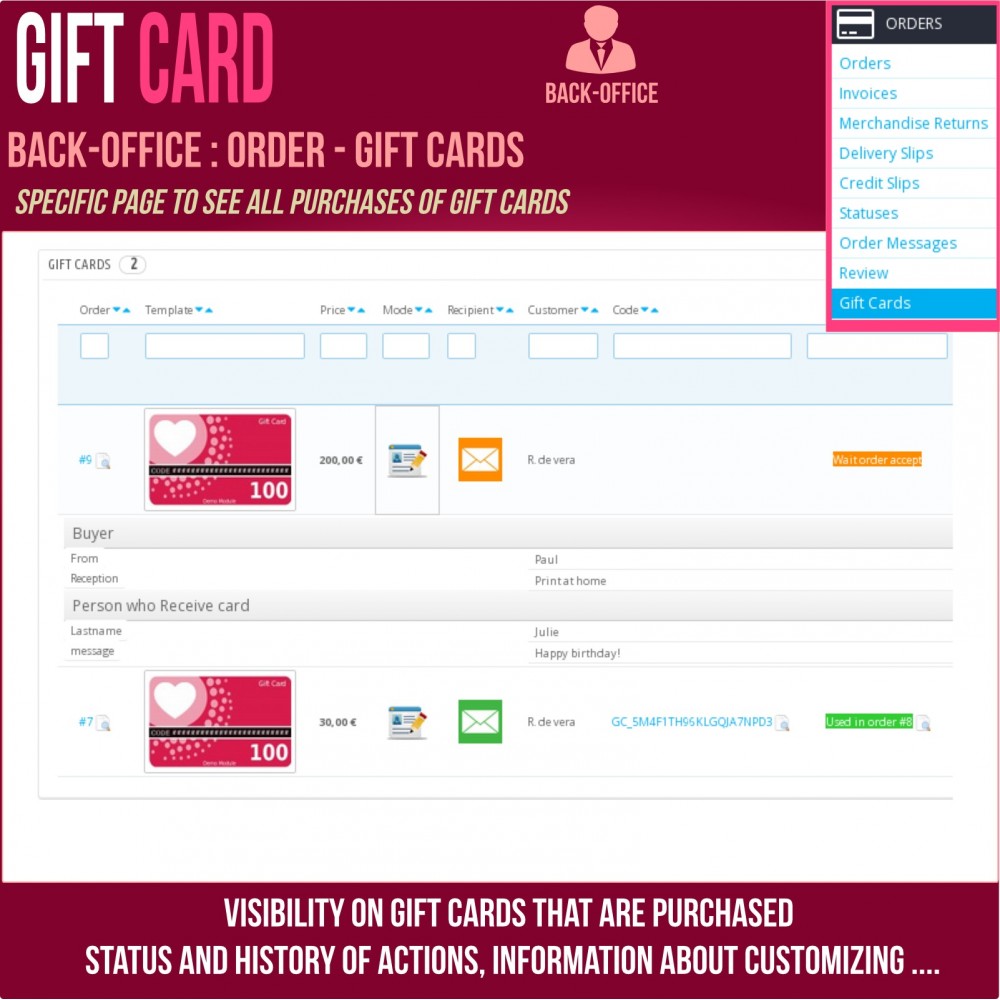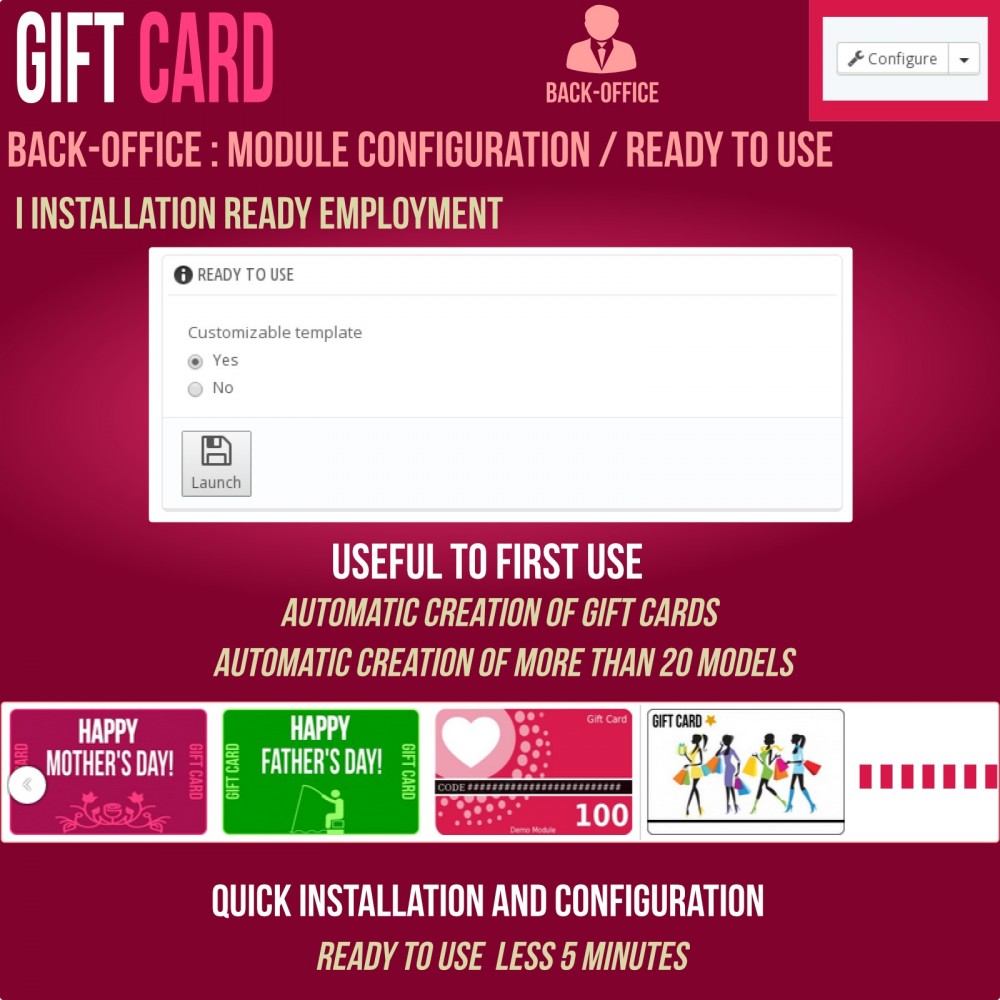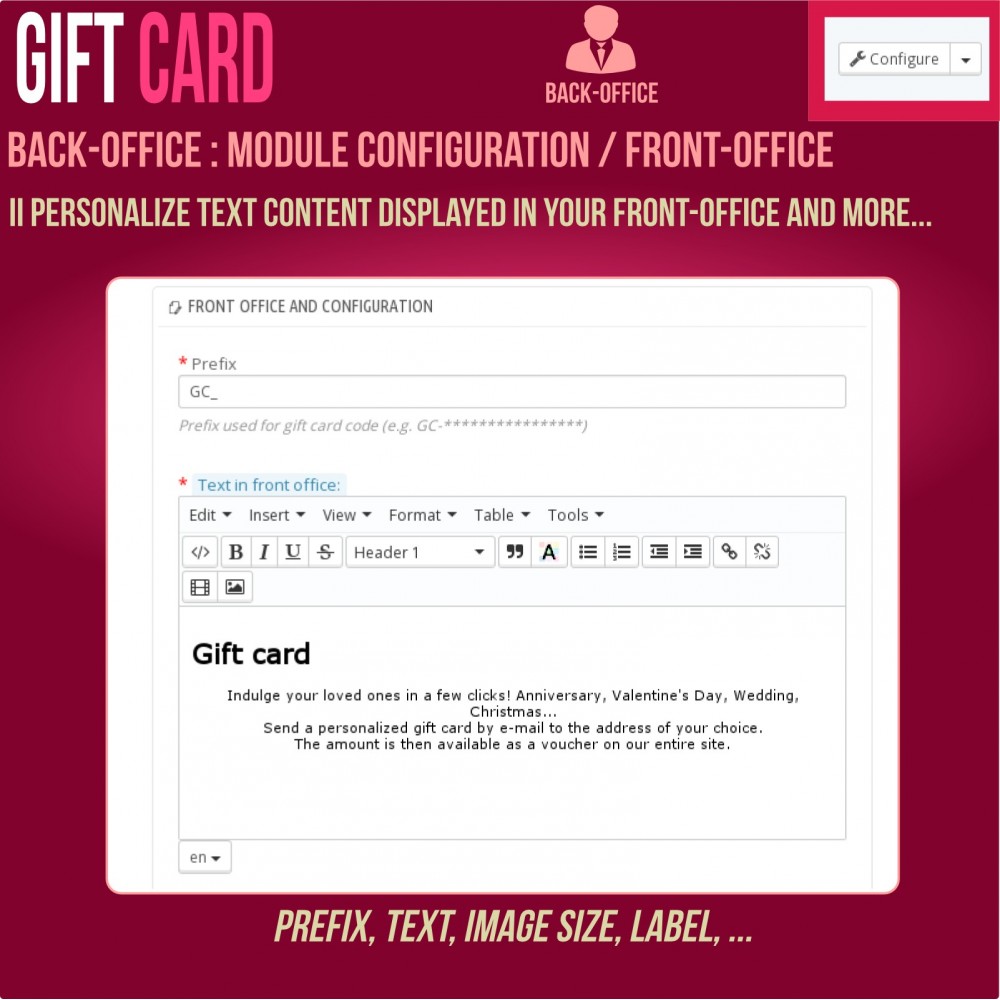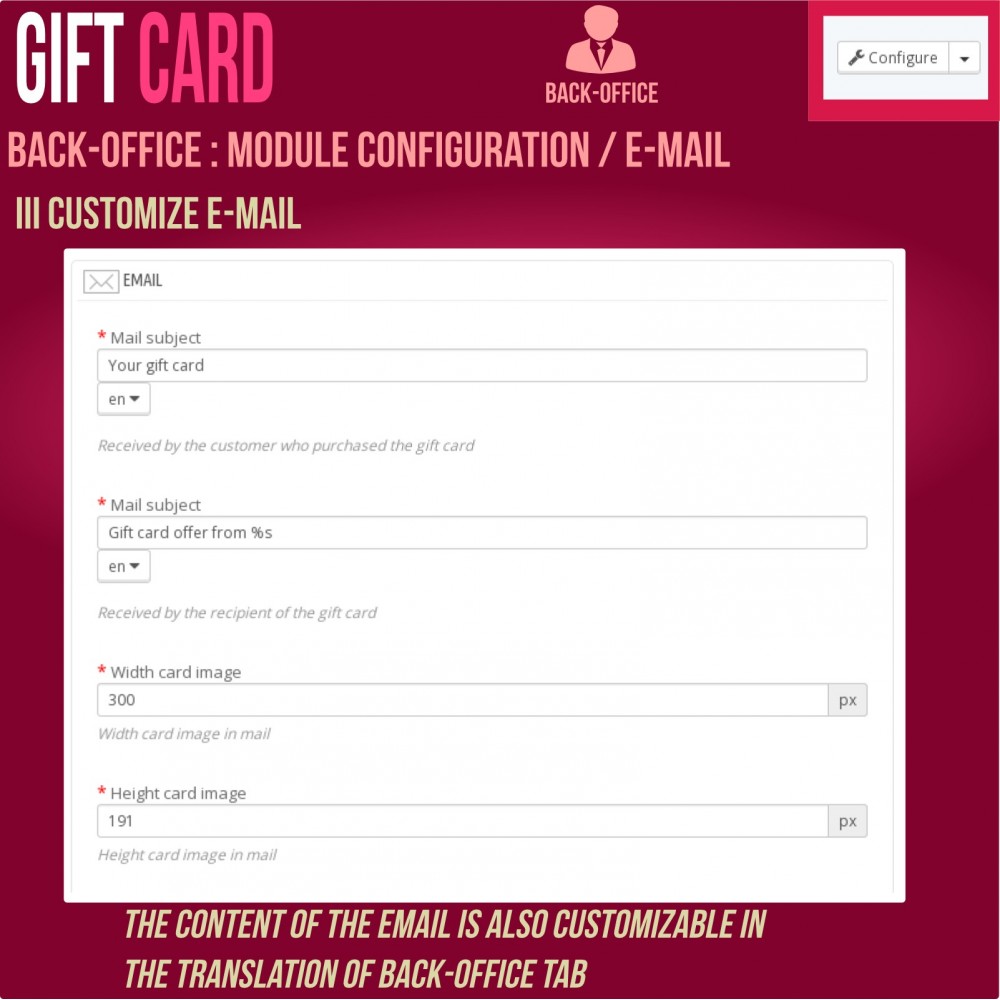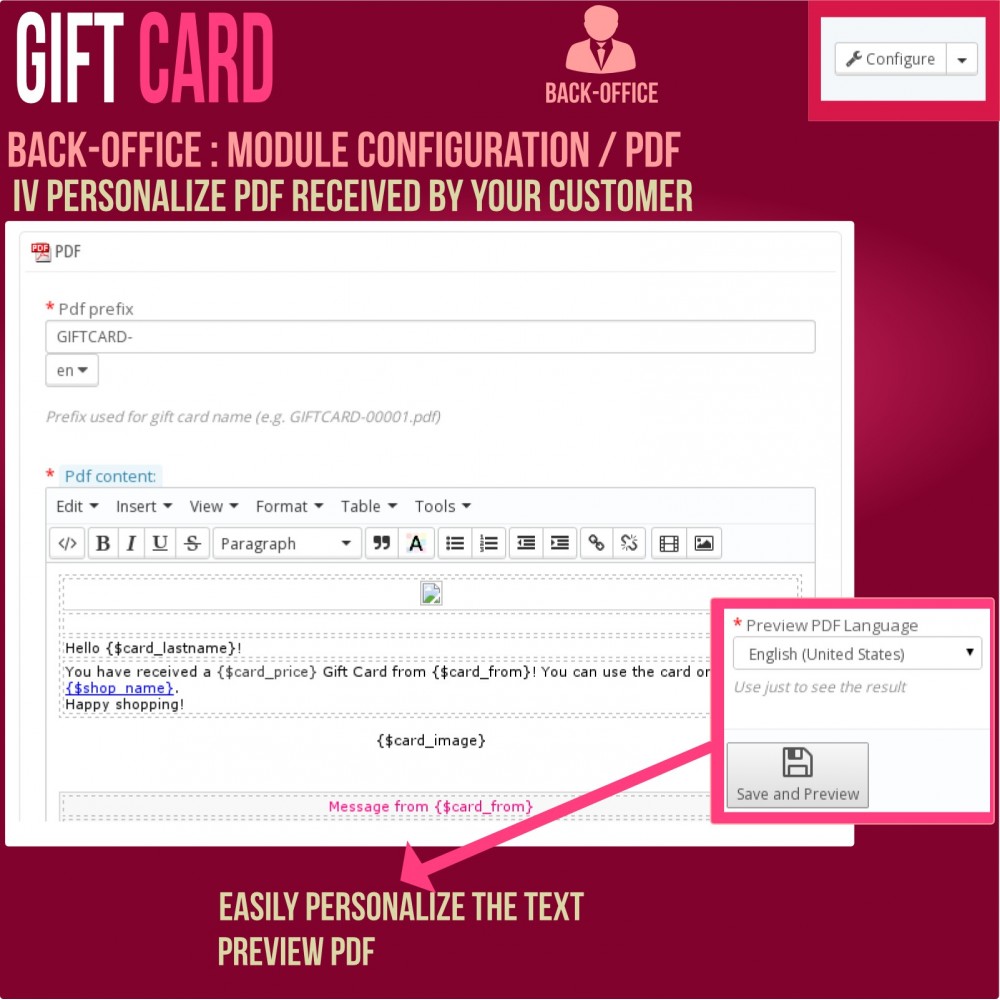 Разработал
TimActive
(105 мнения)
Конверсии Предложение товара, соответствующего потребностям ваших клиентов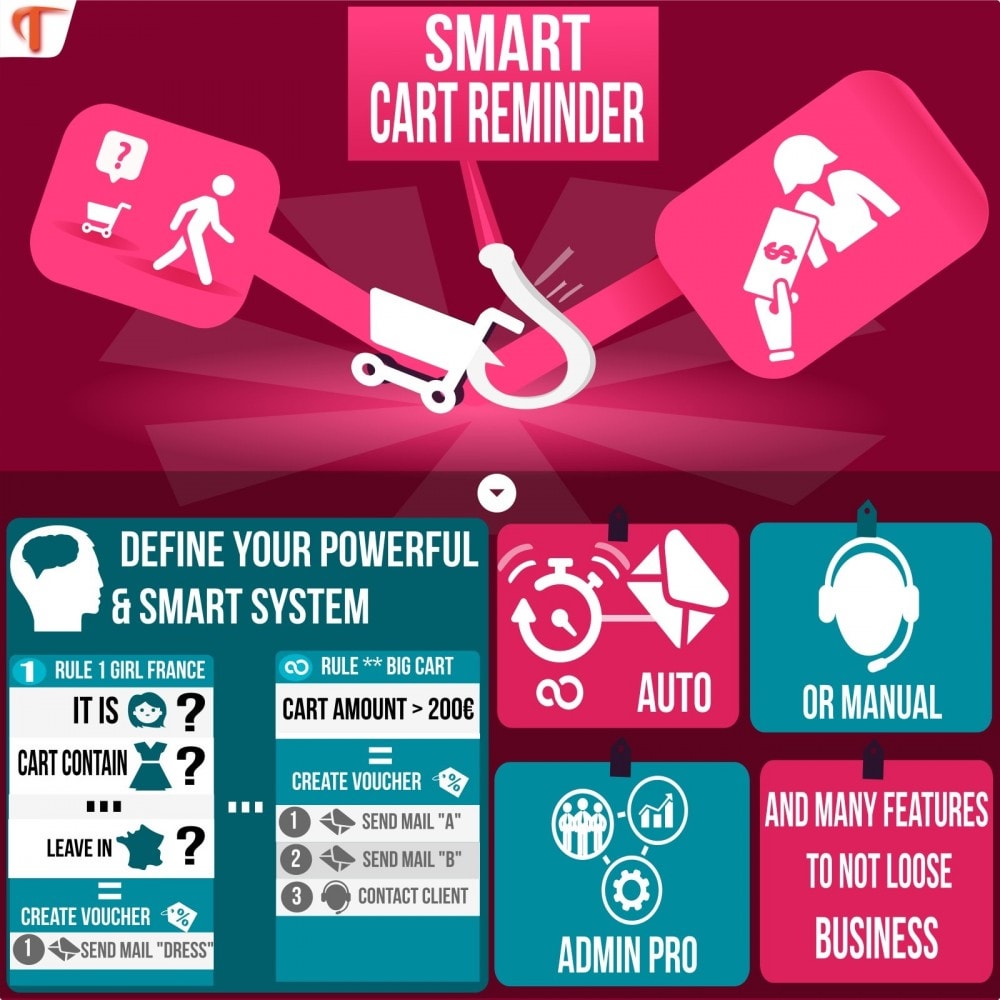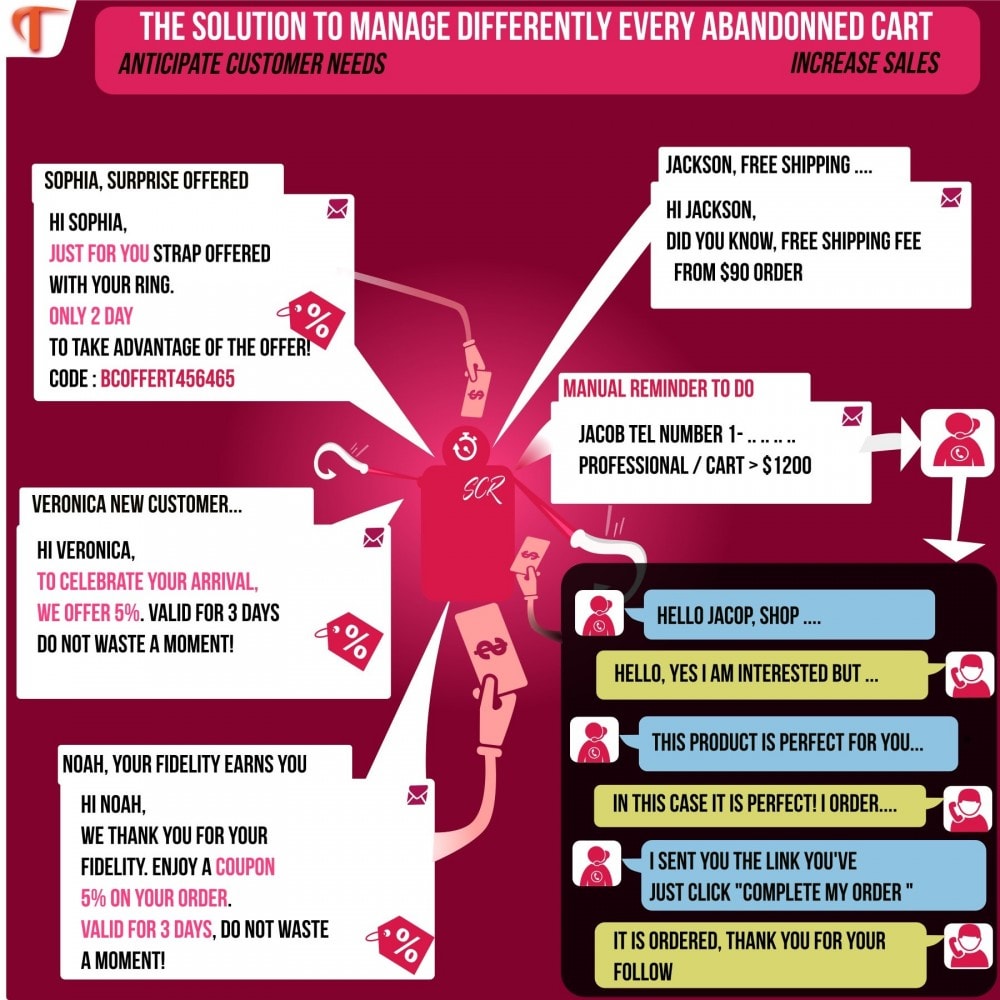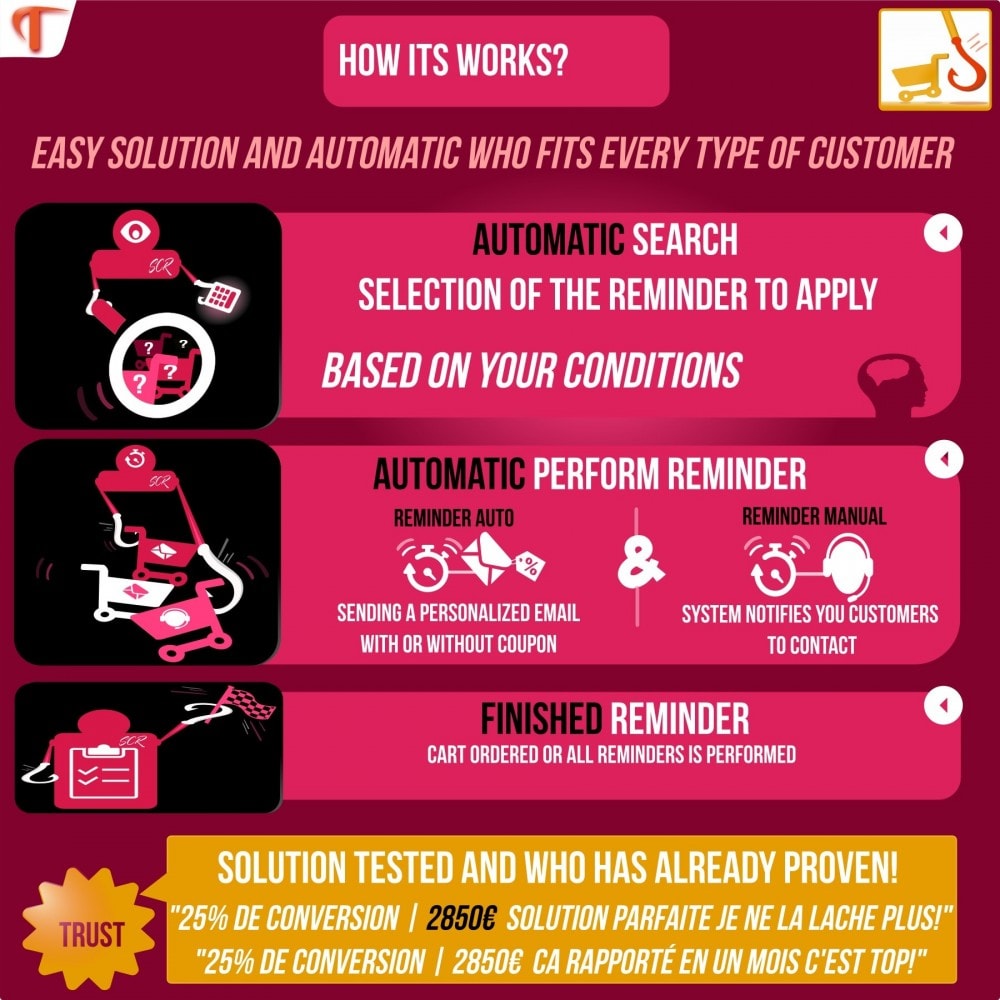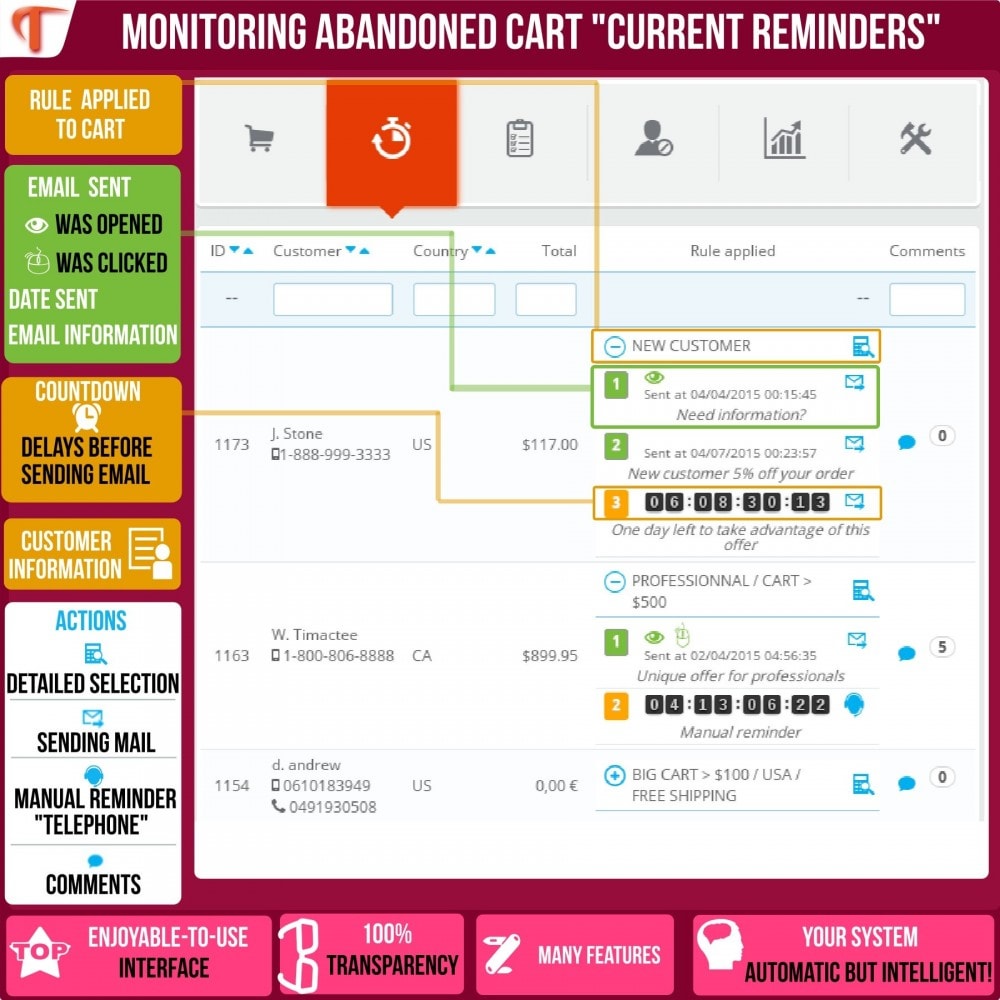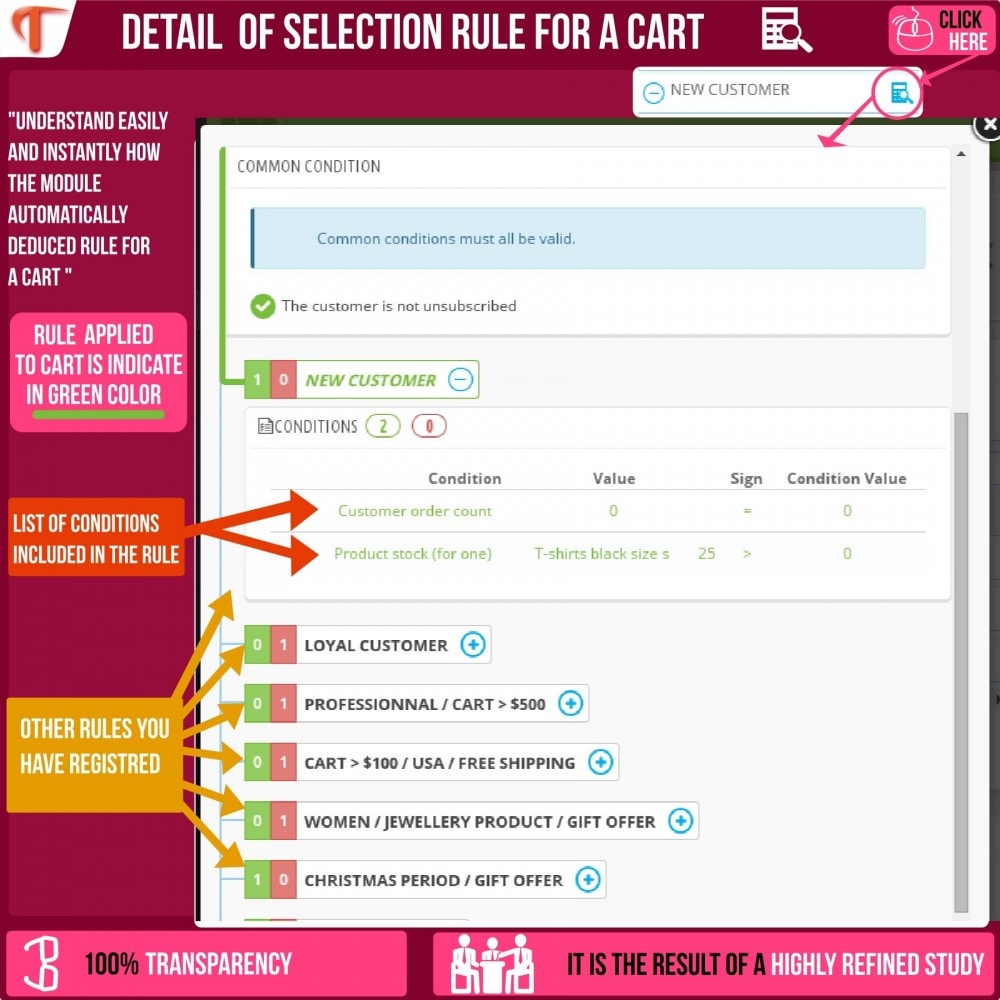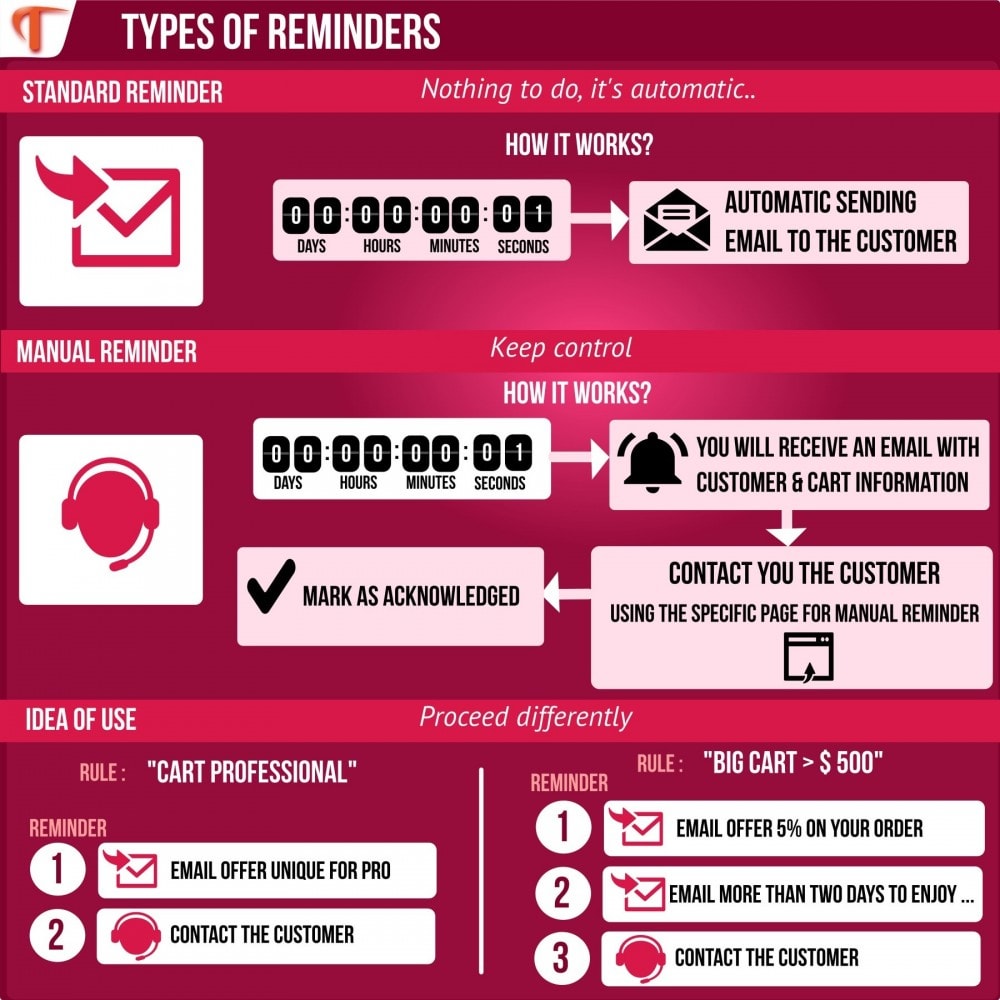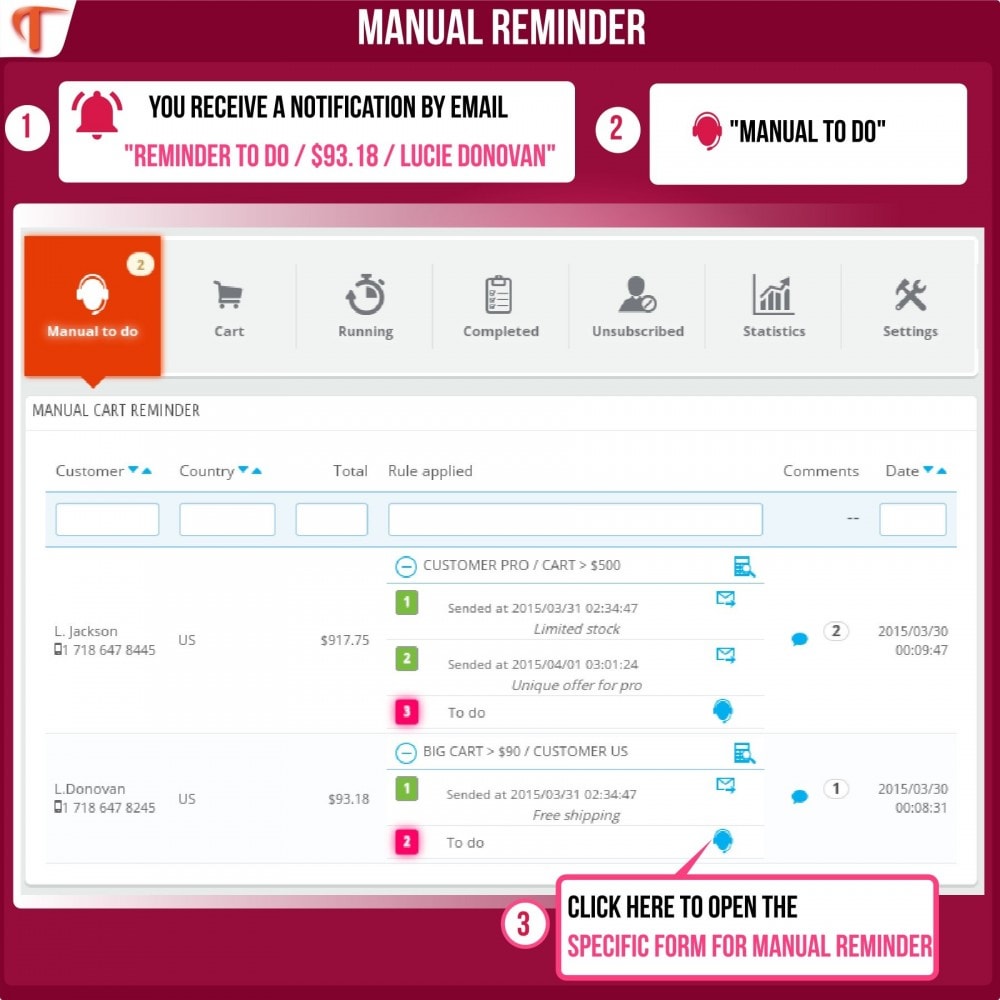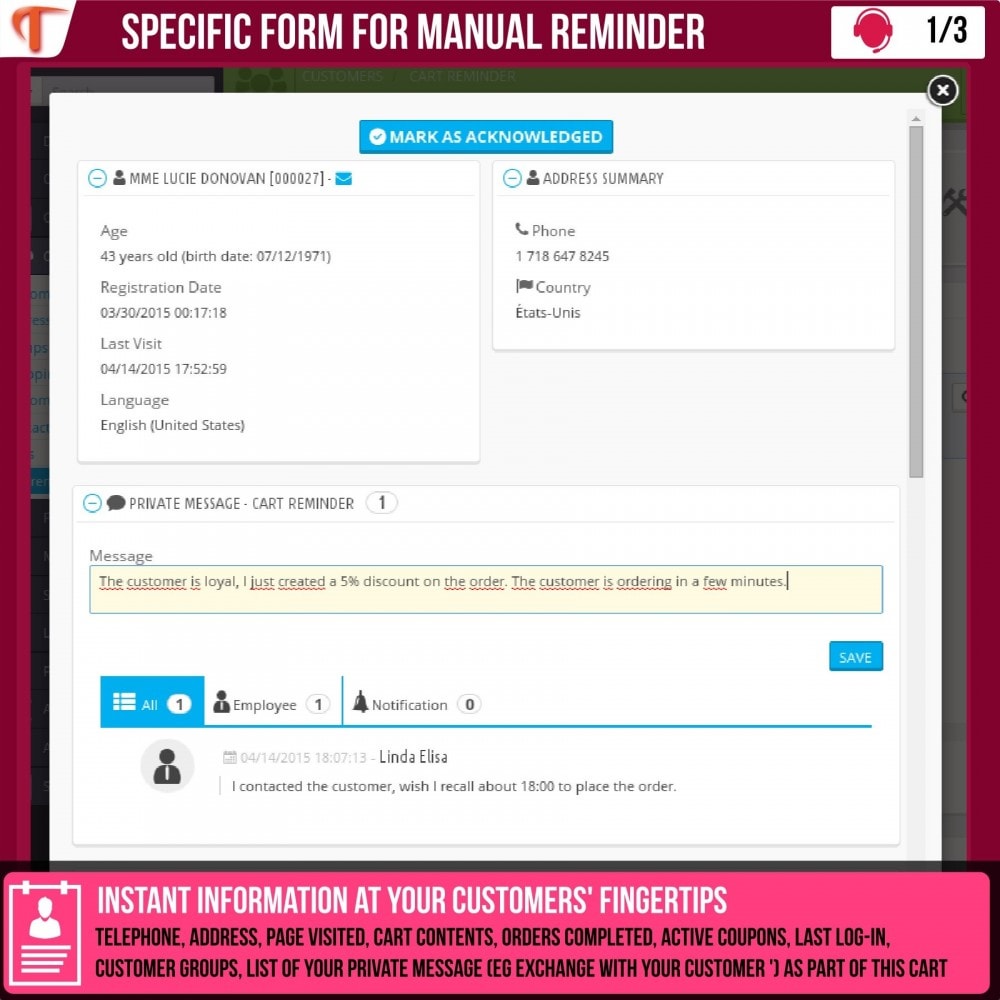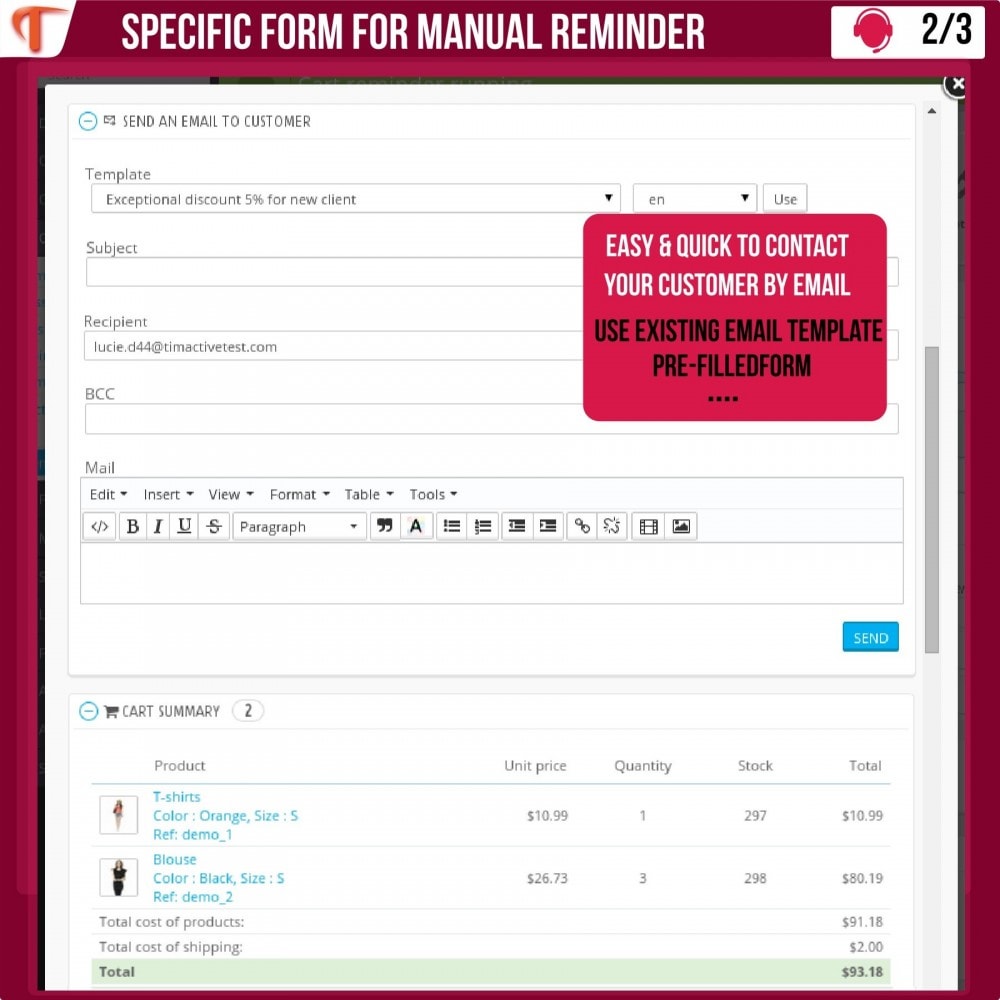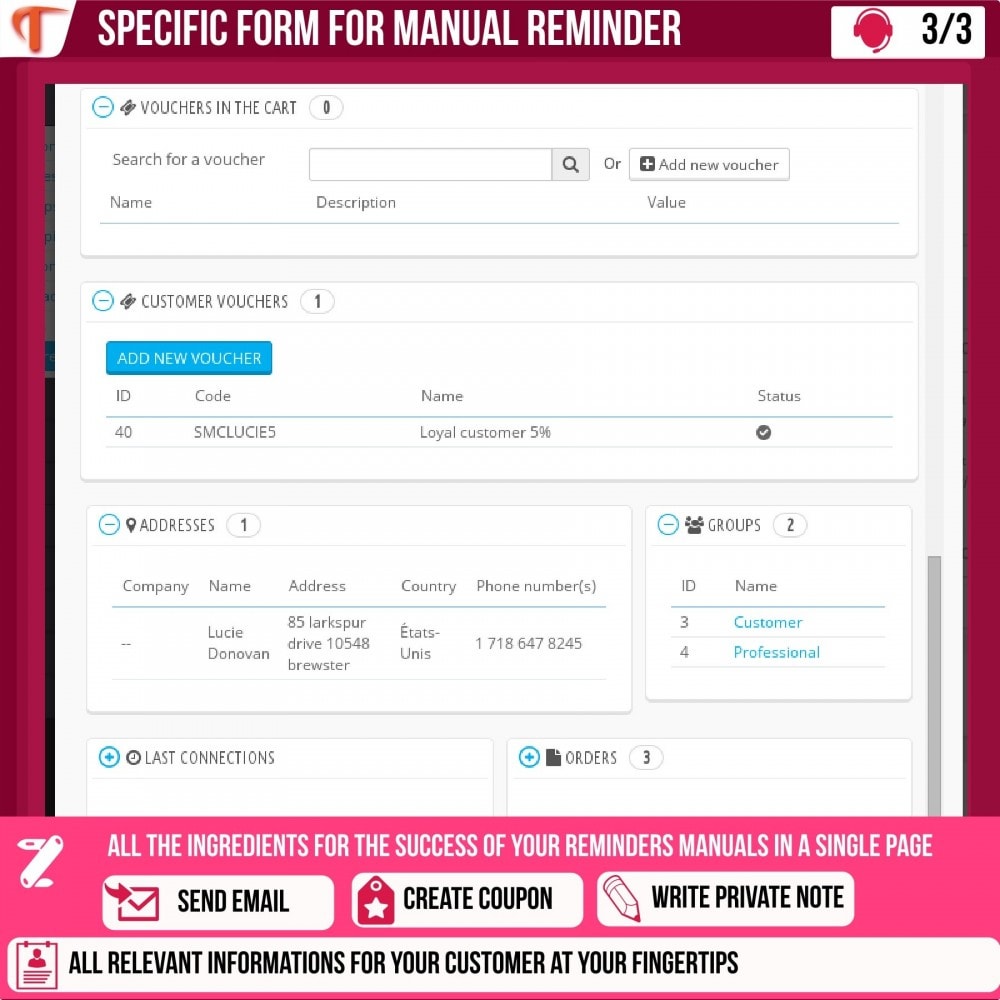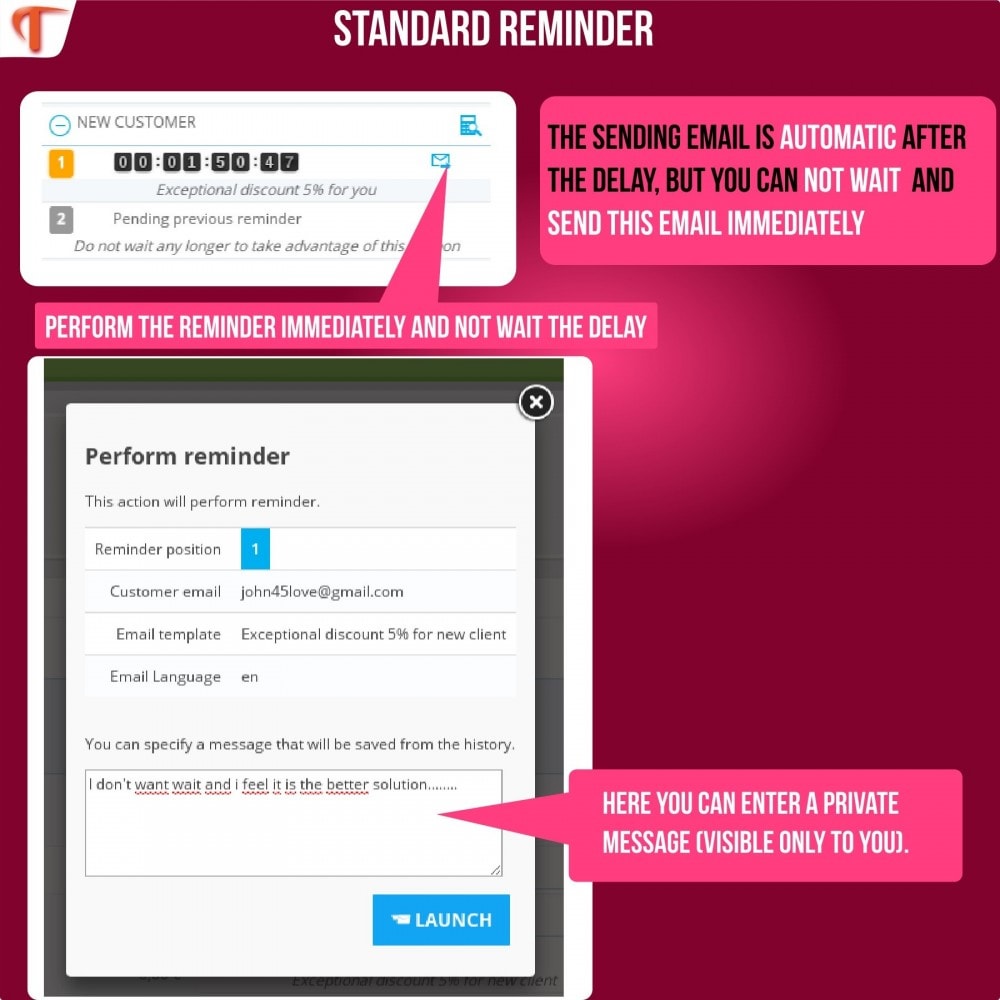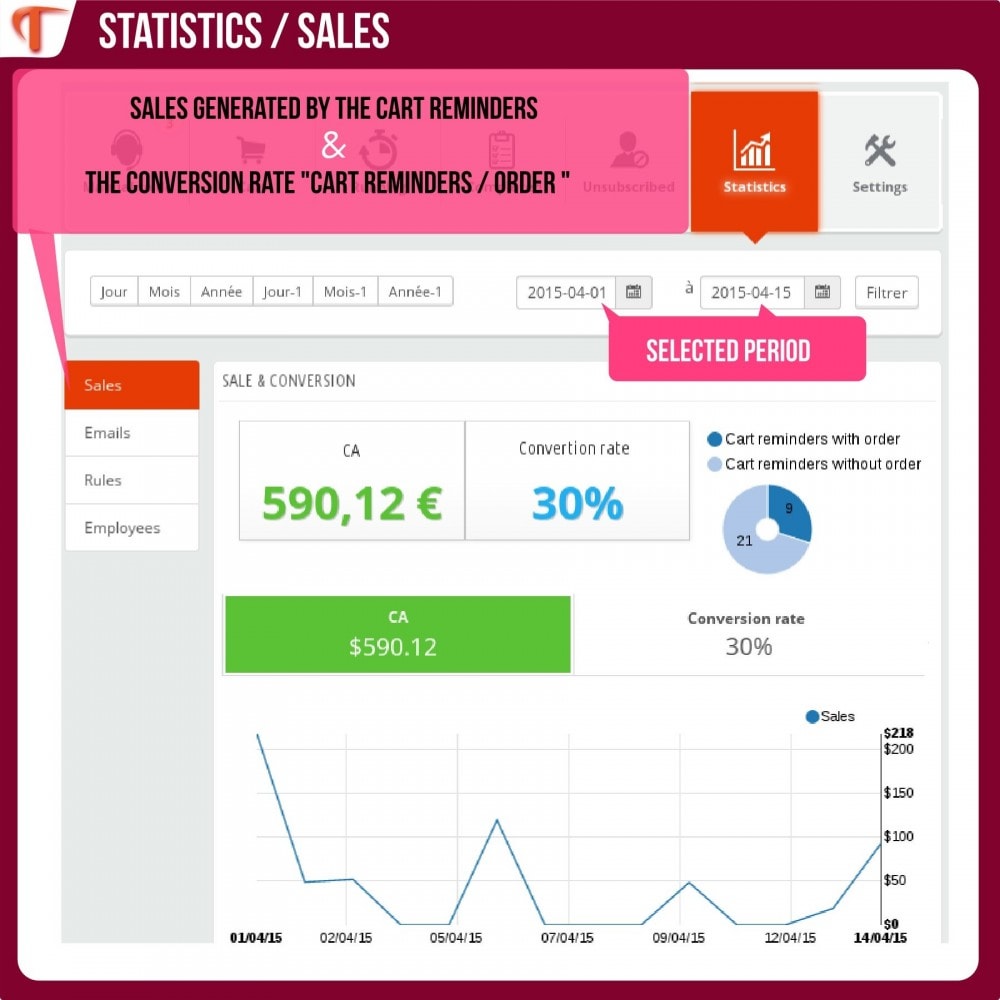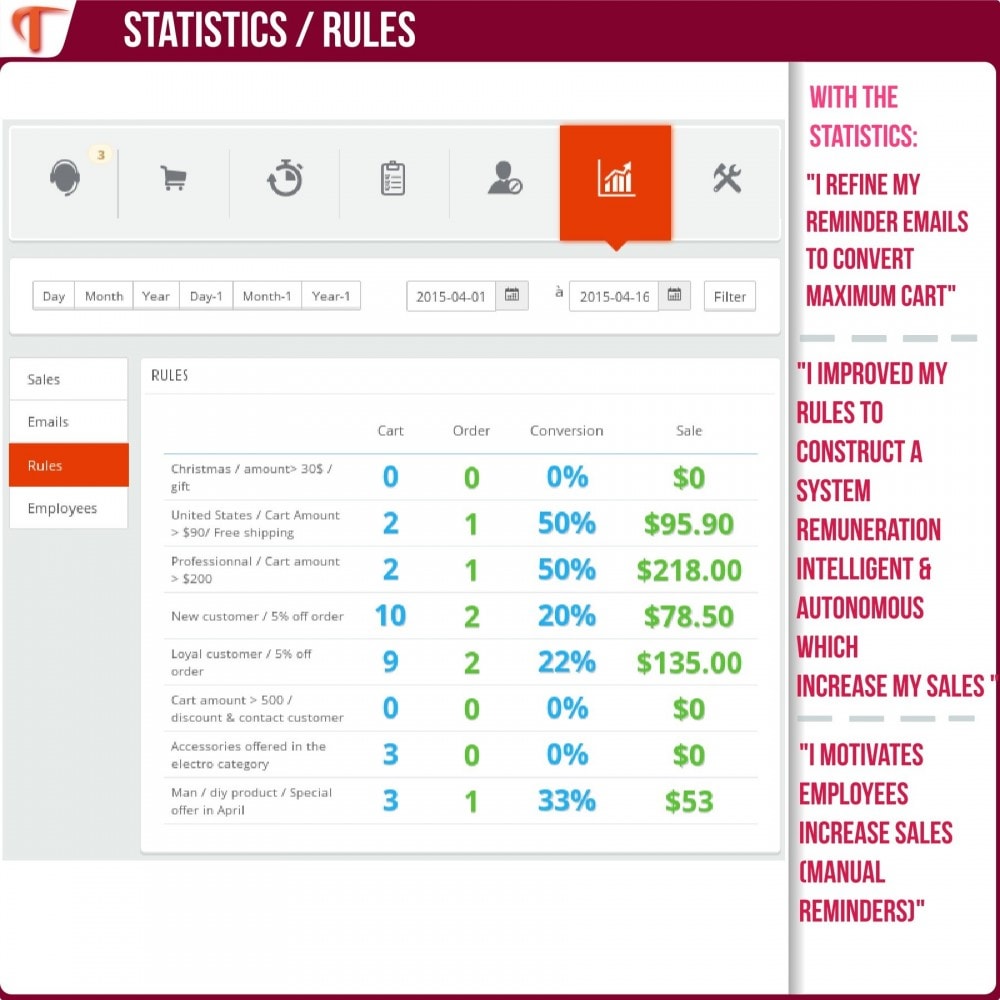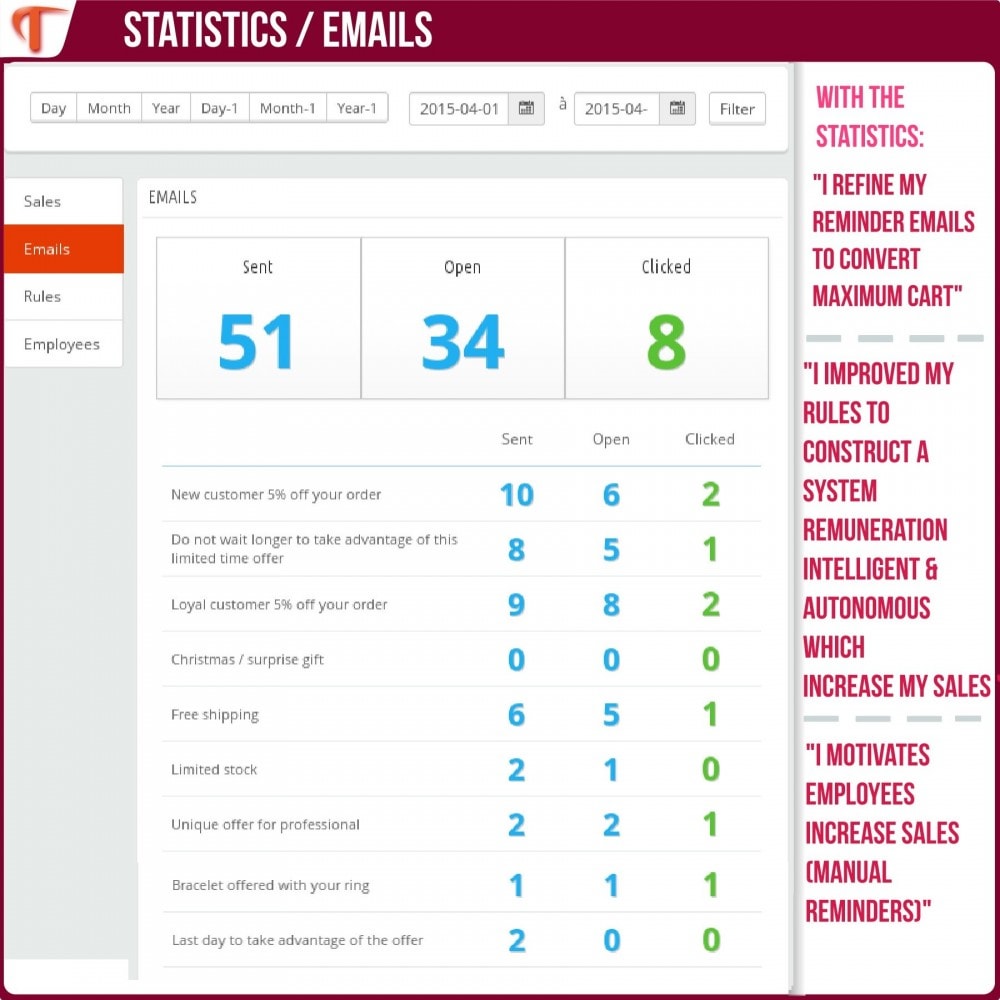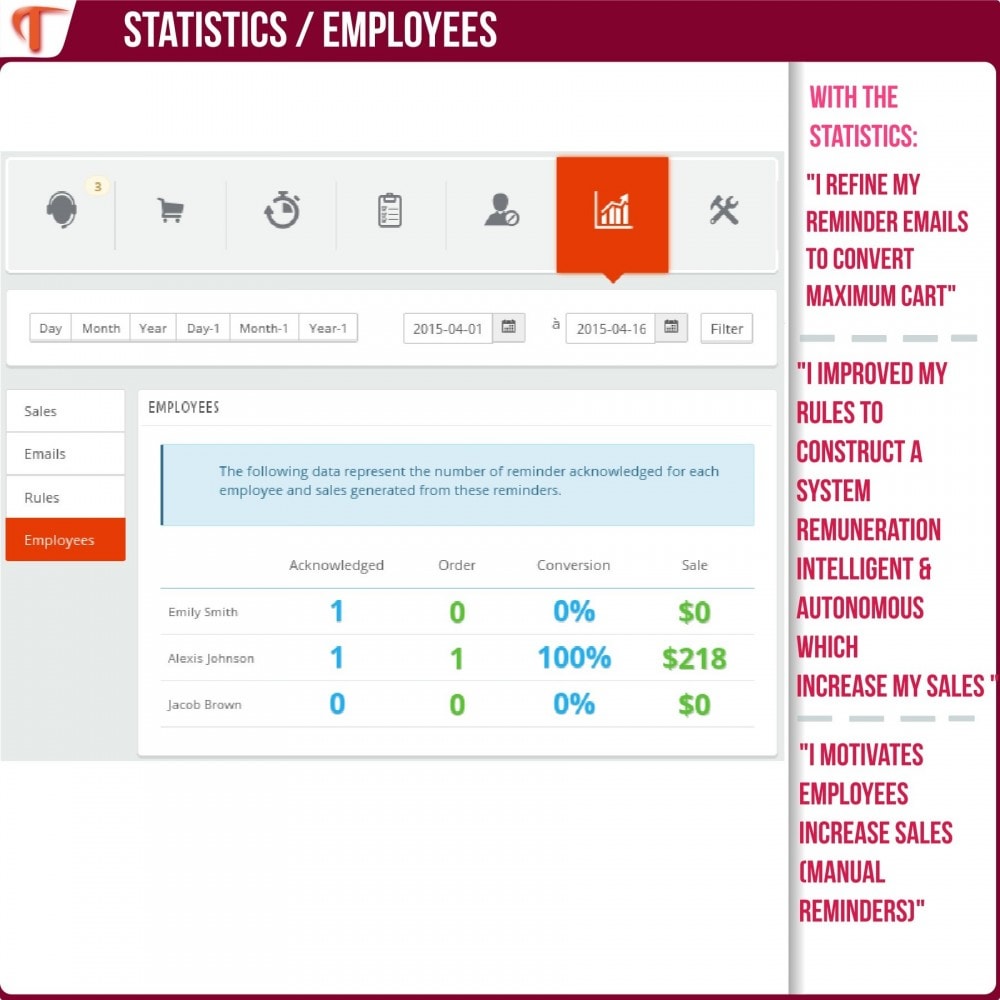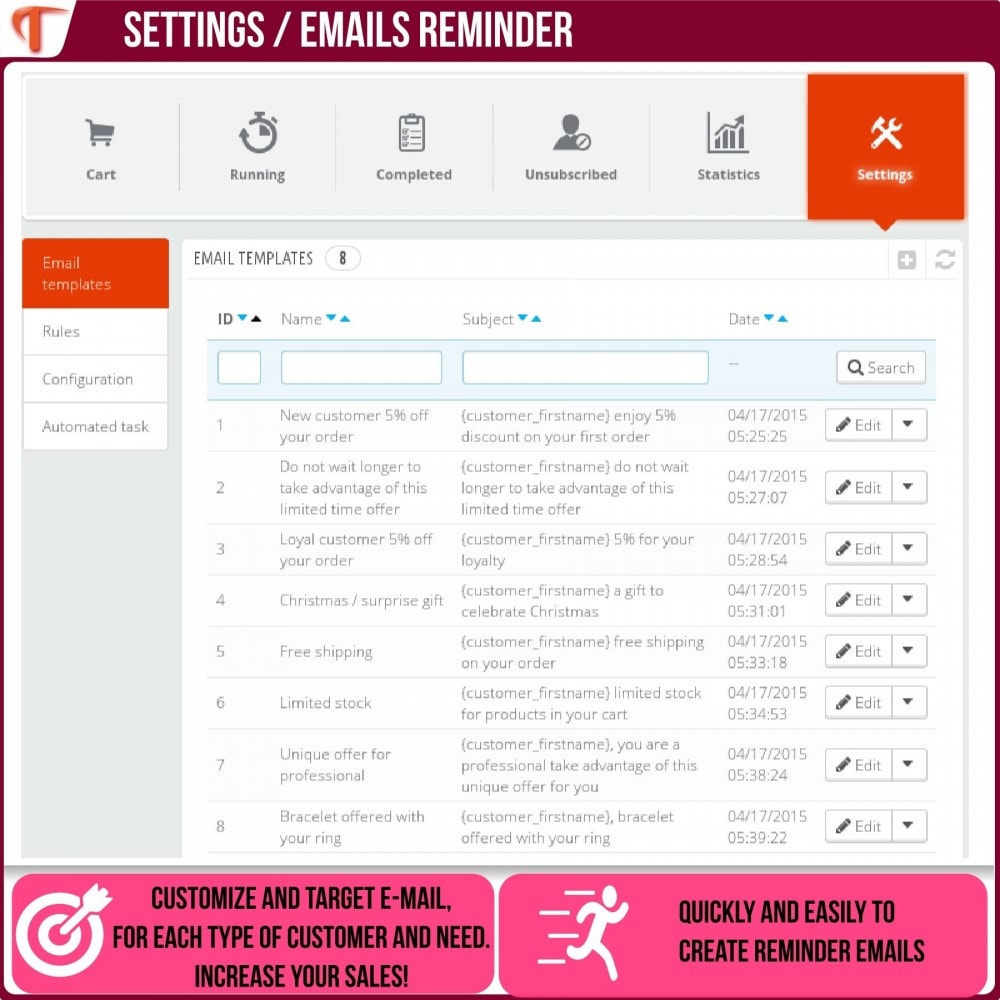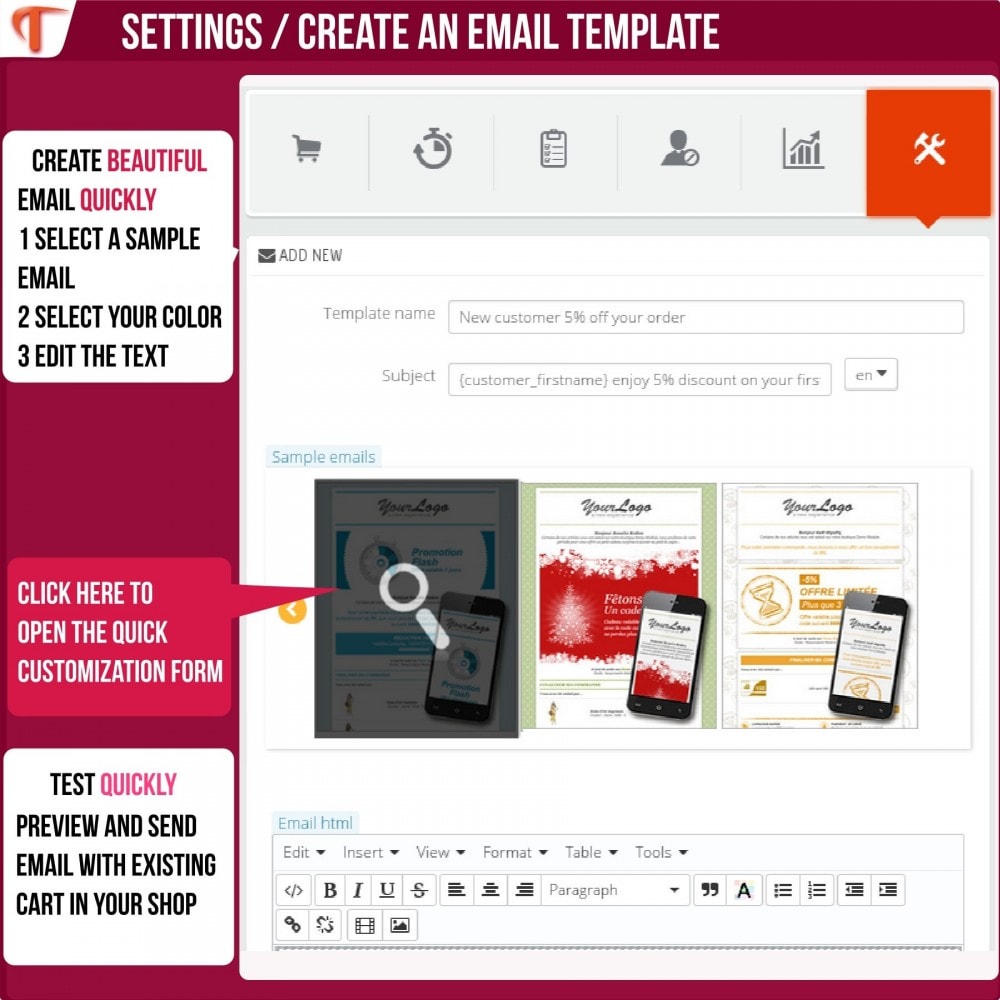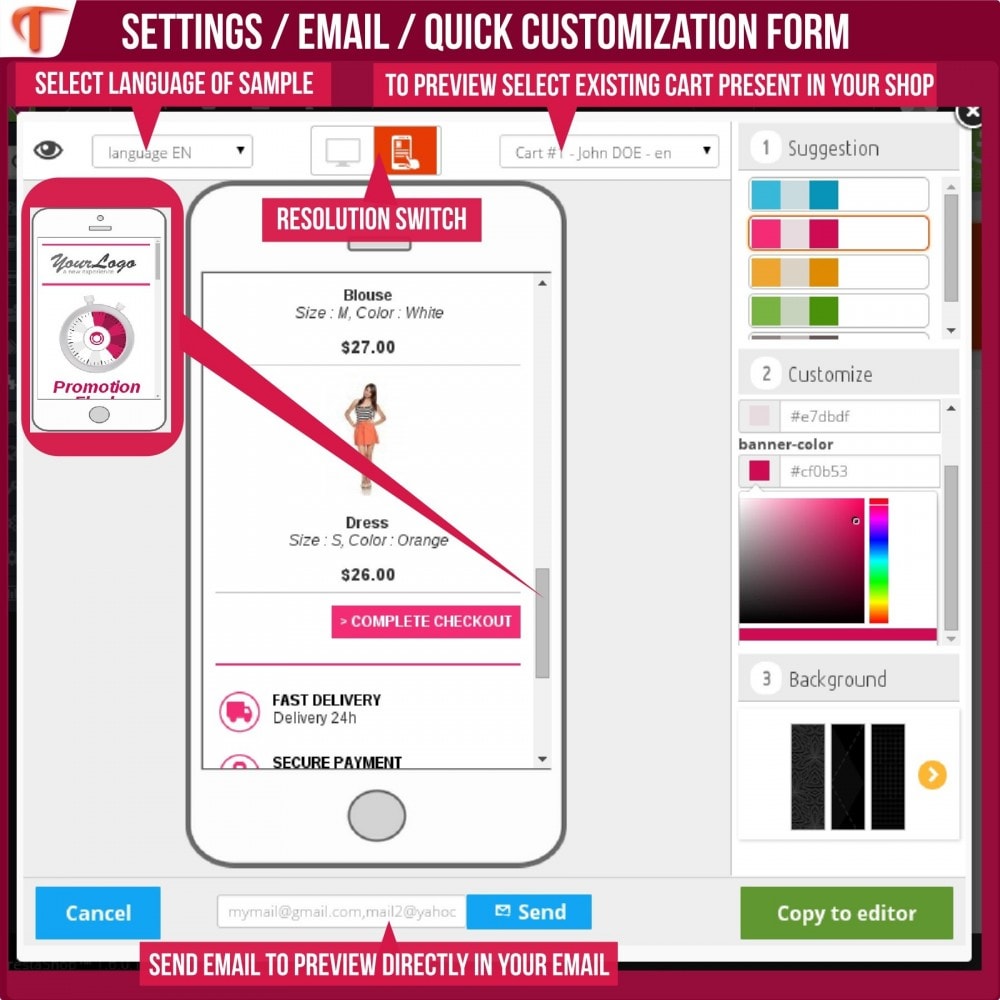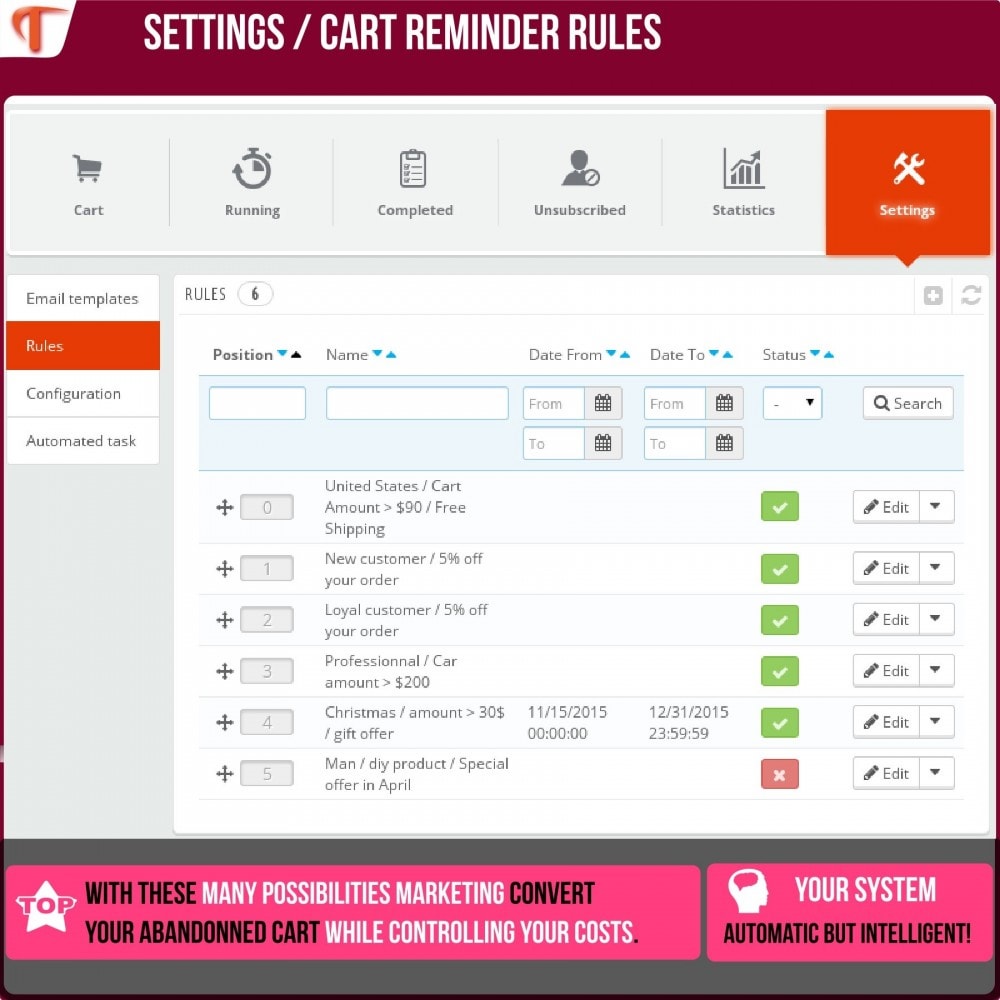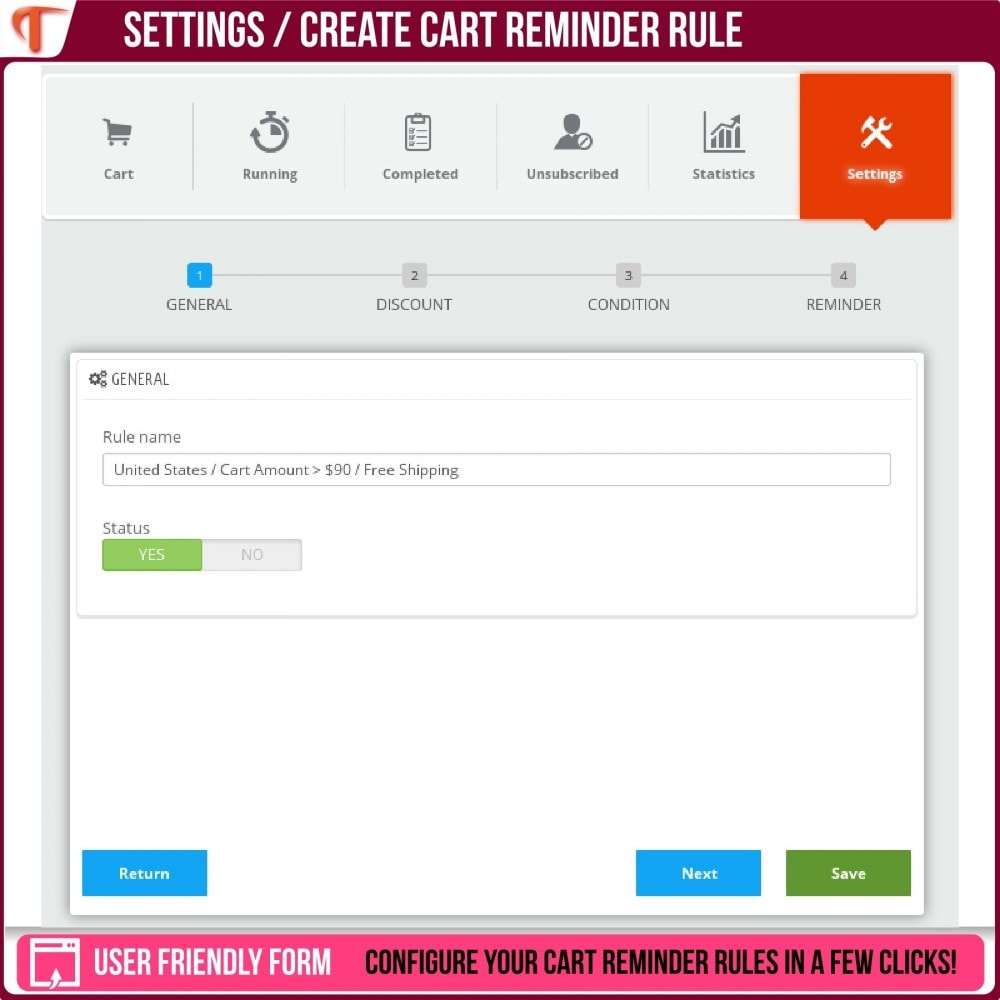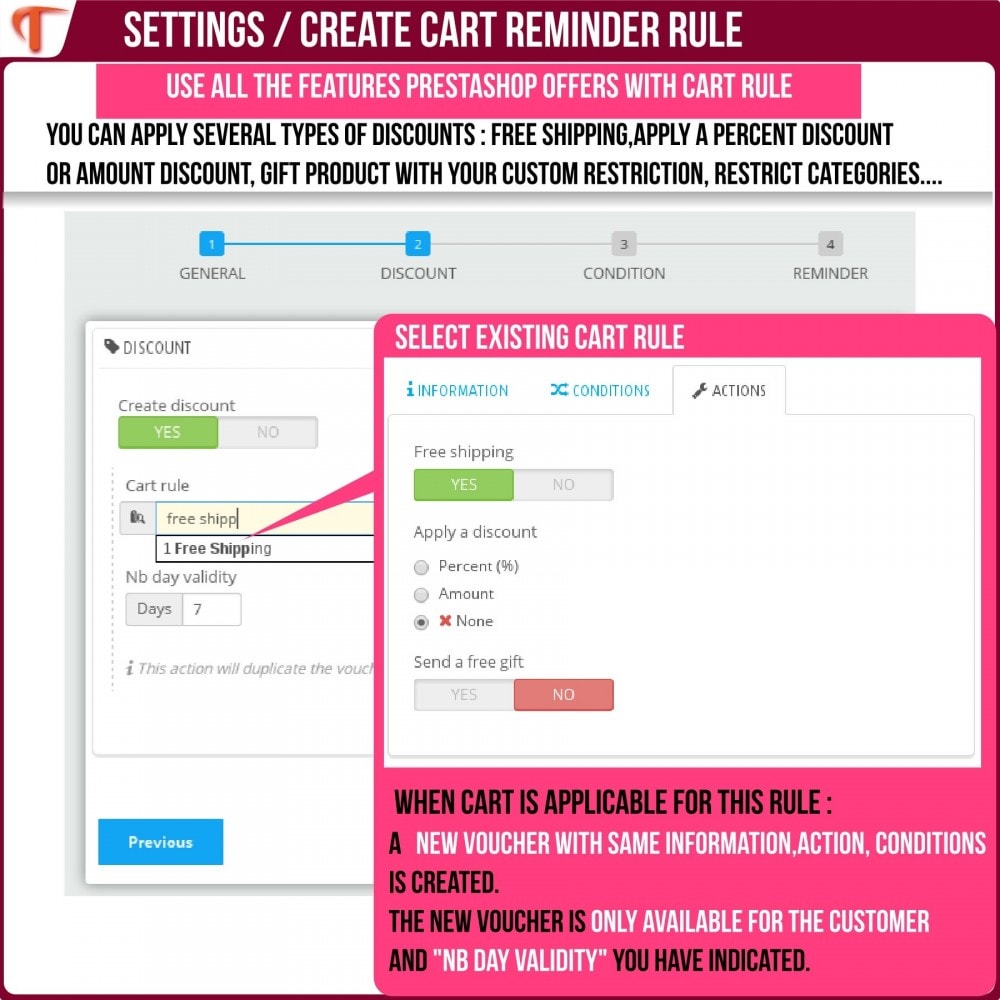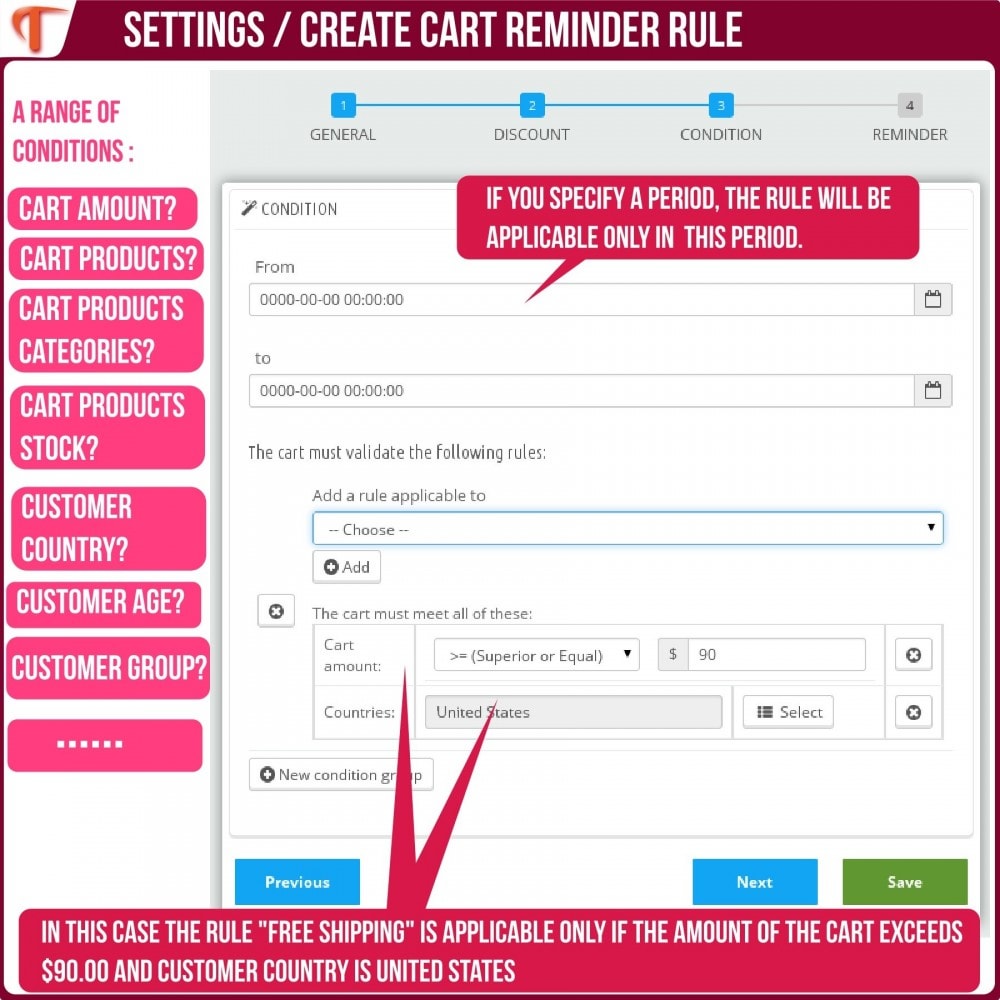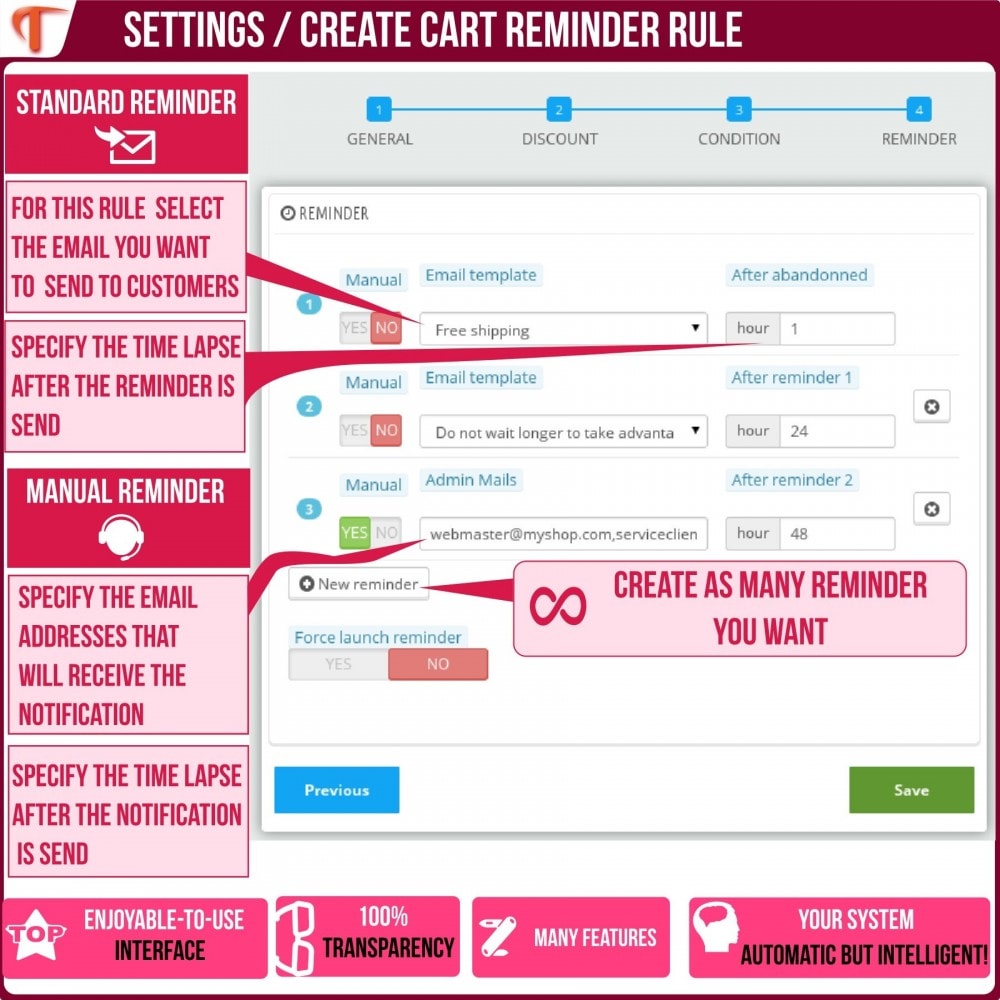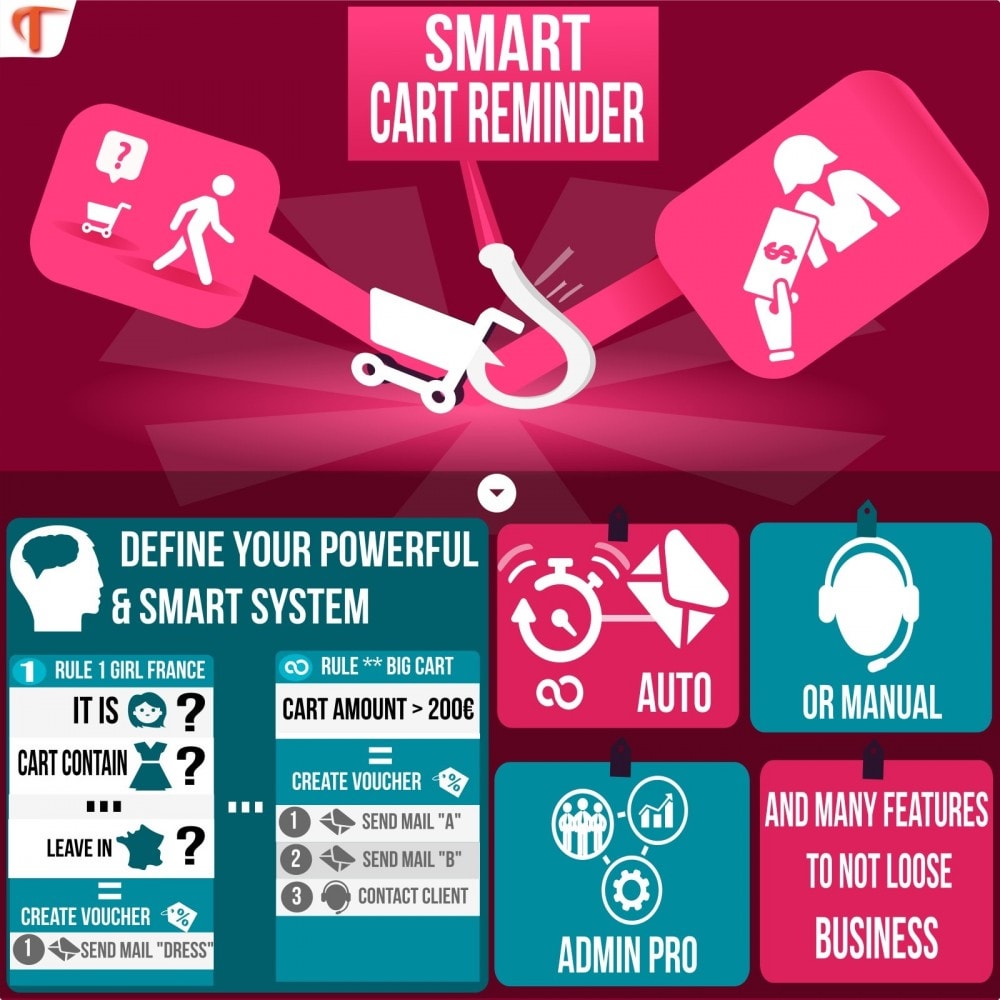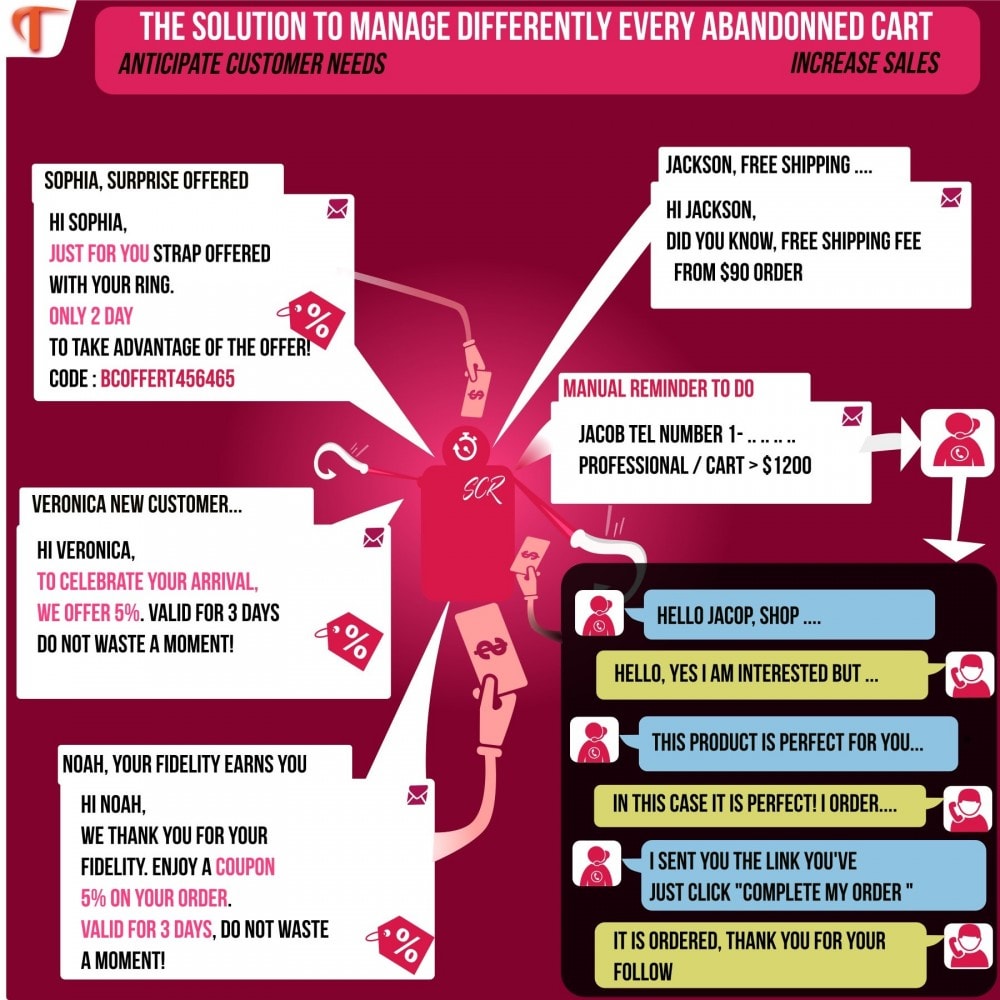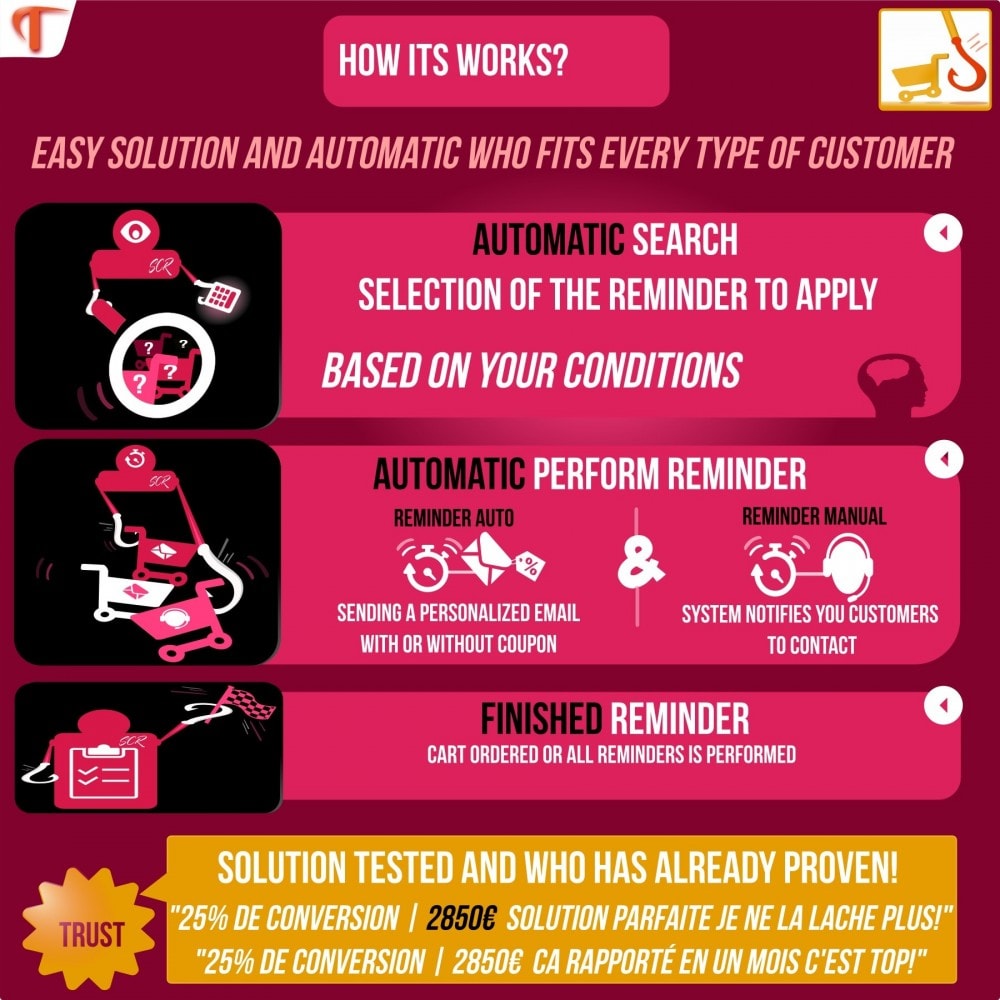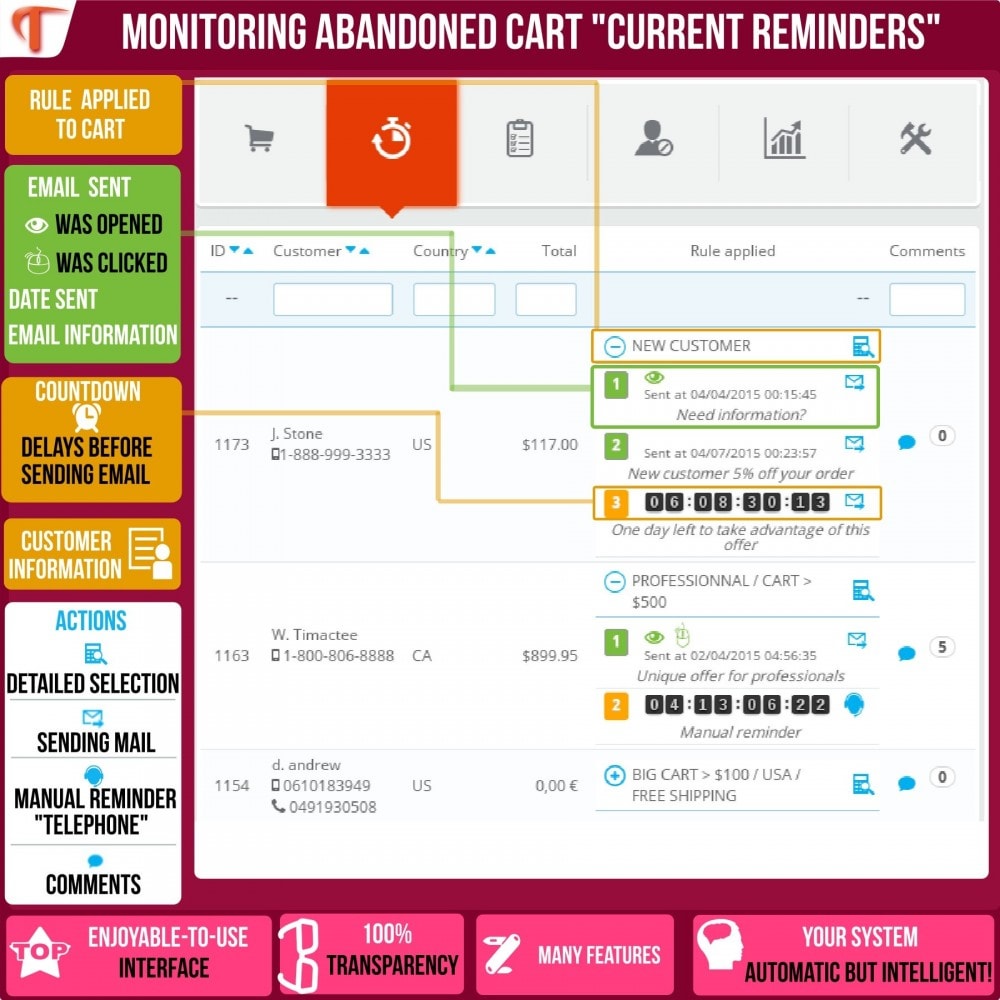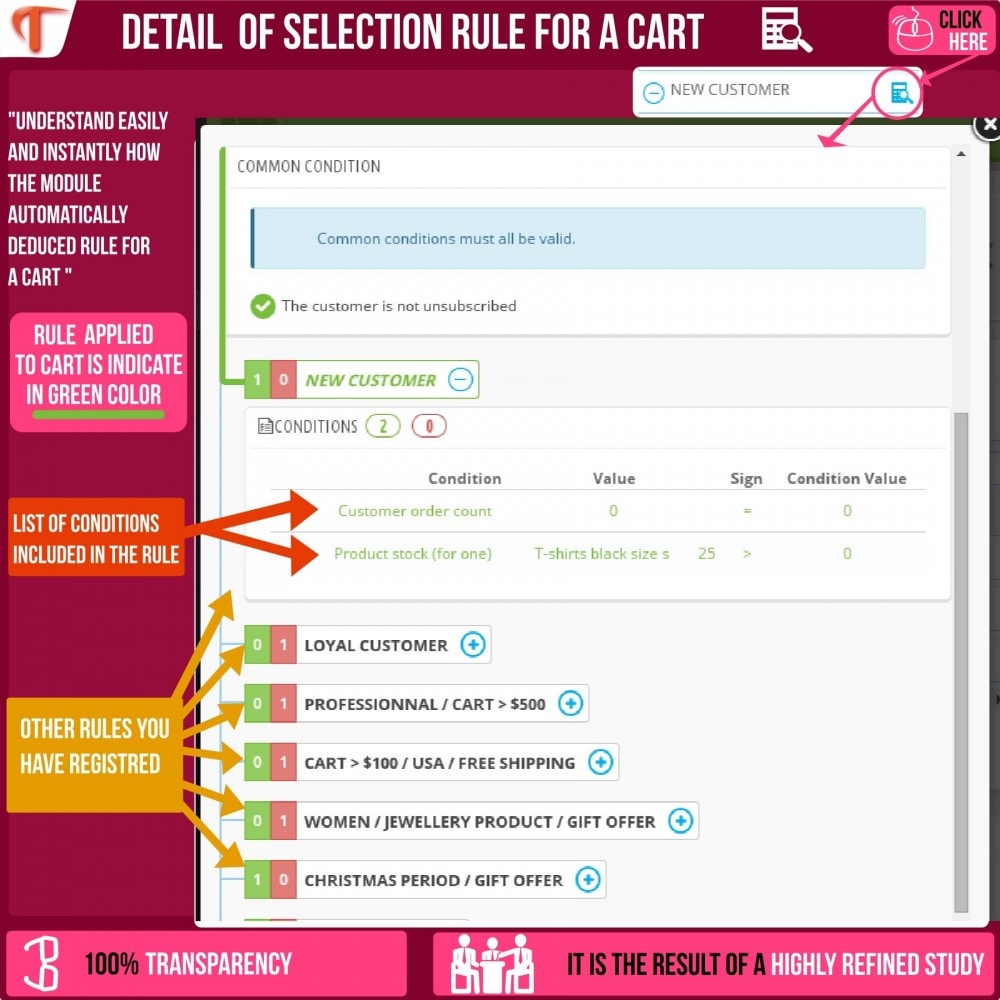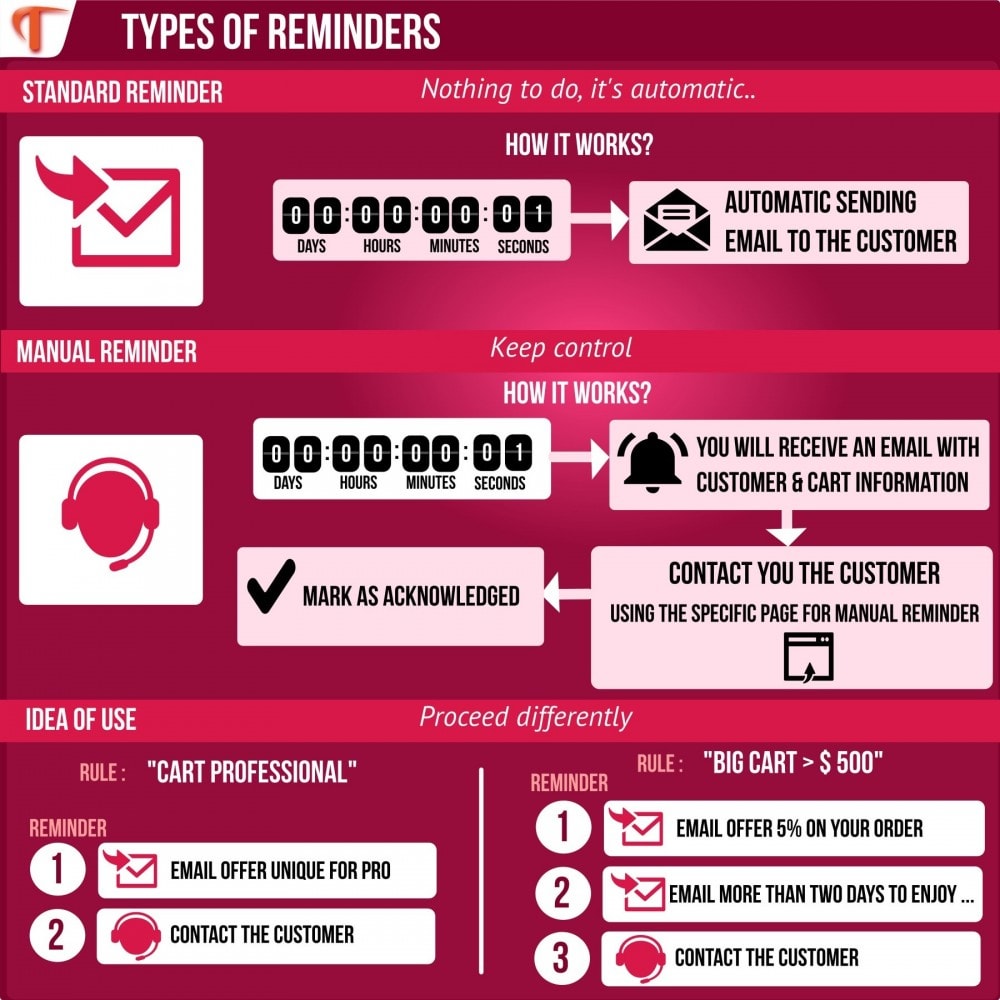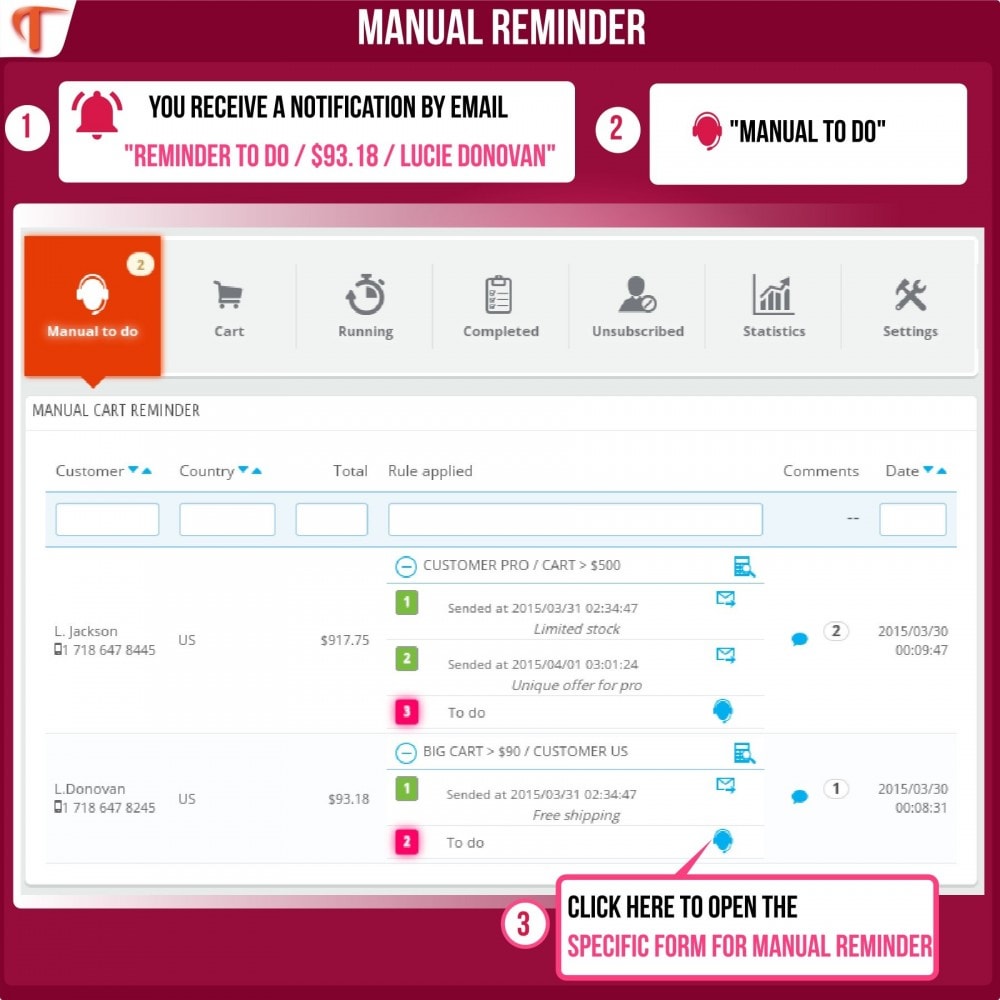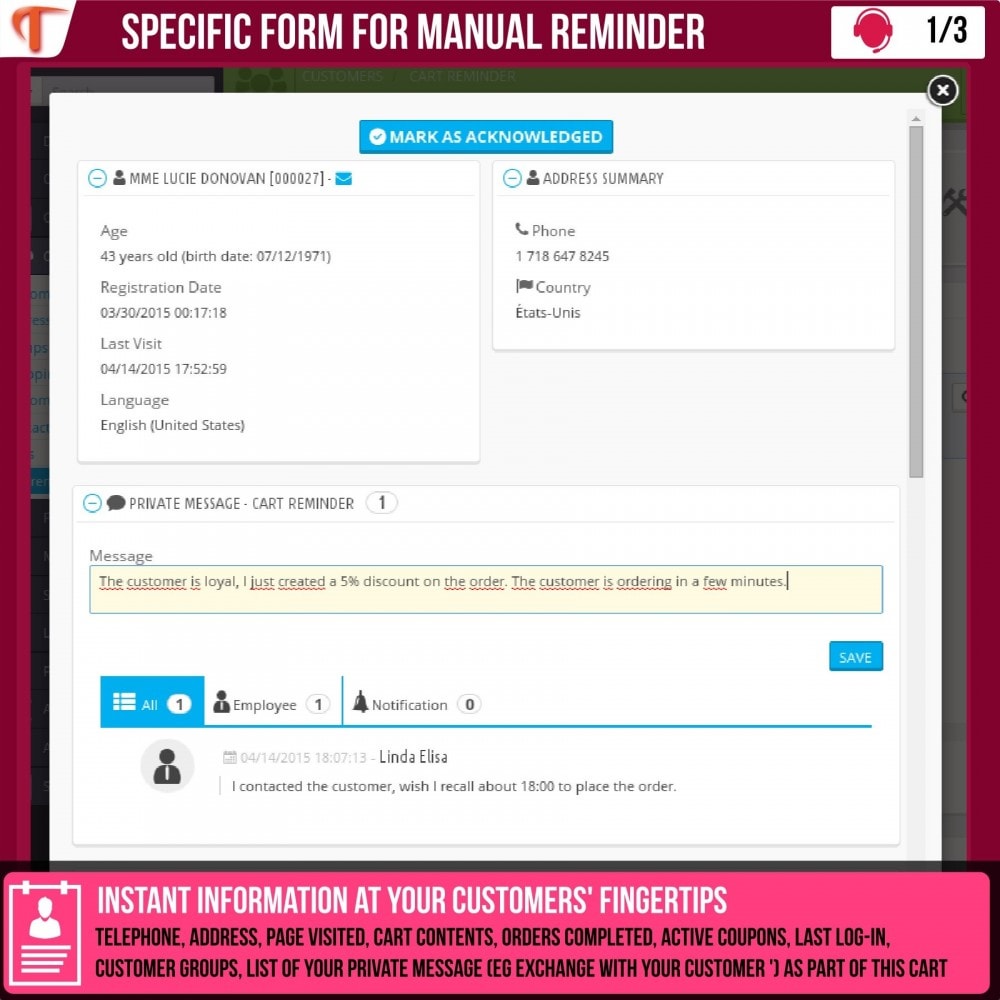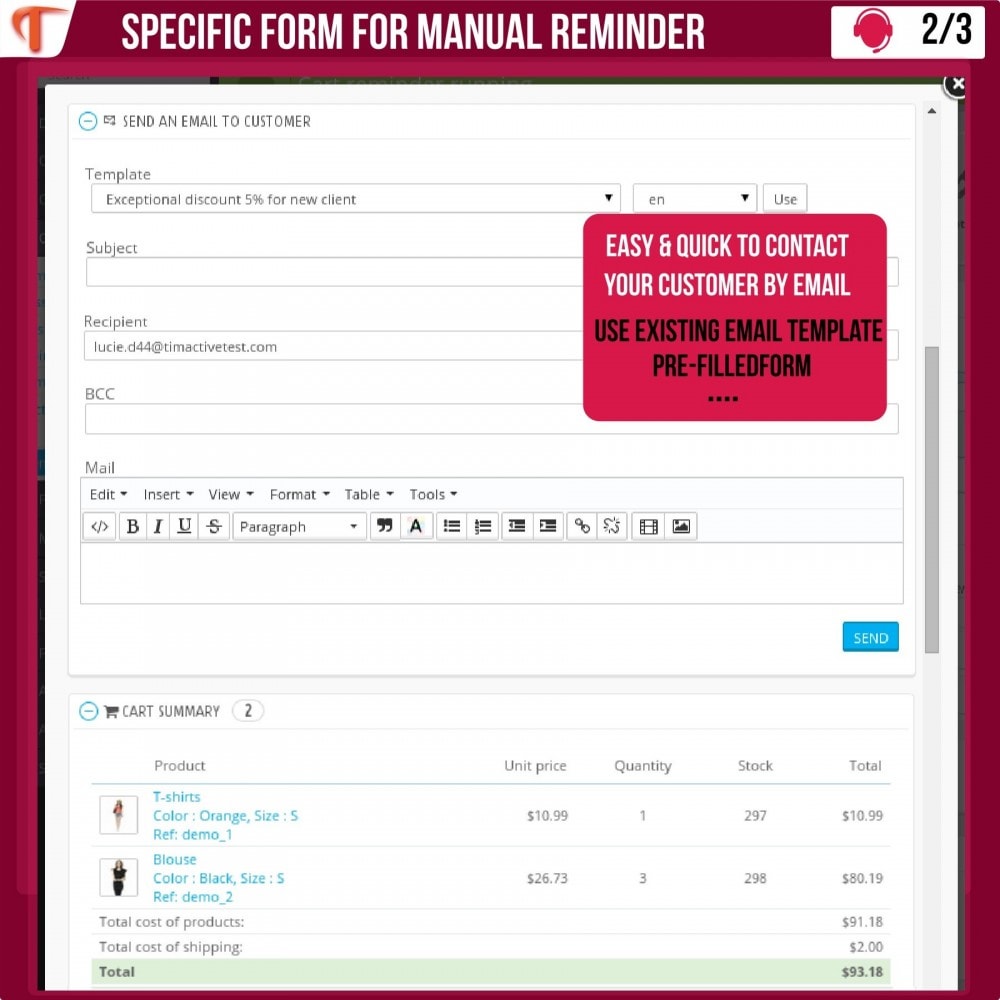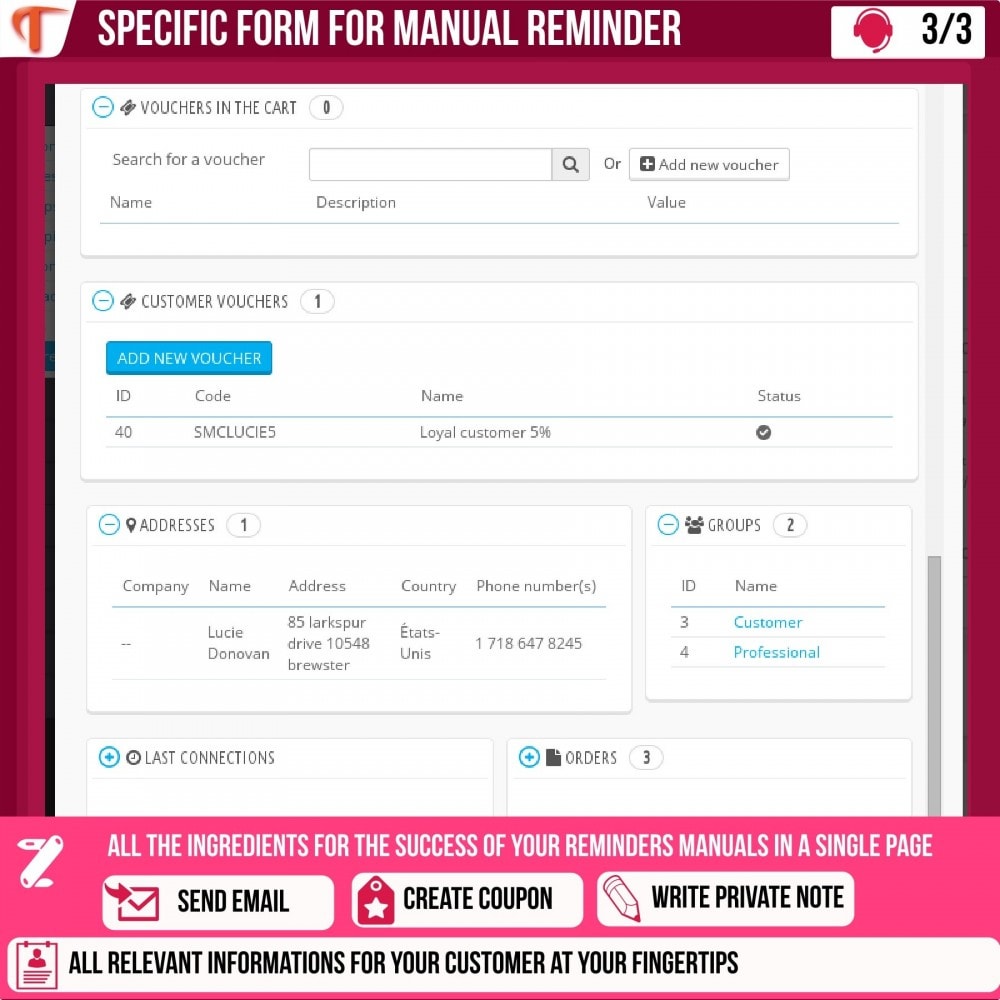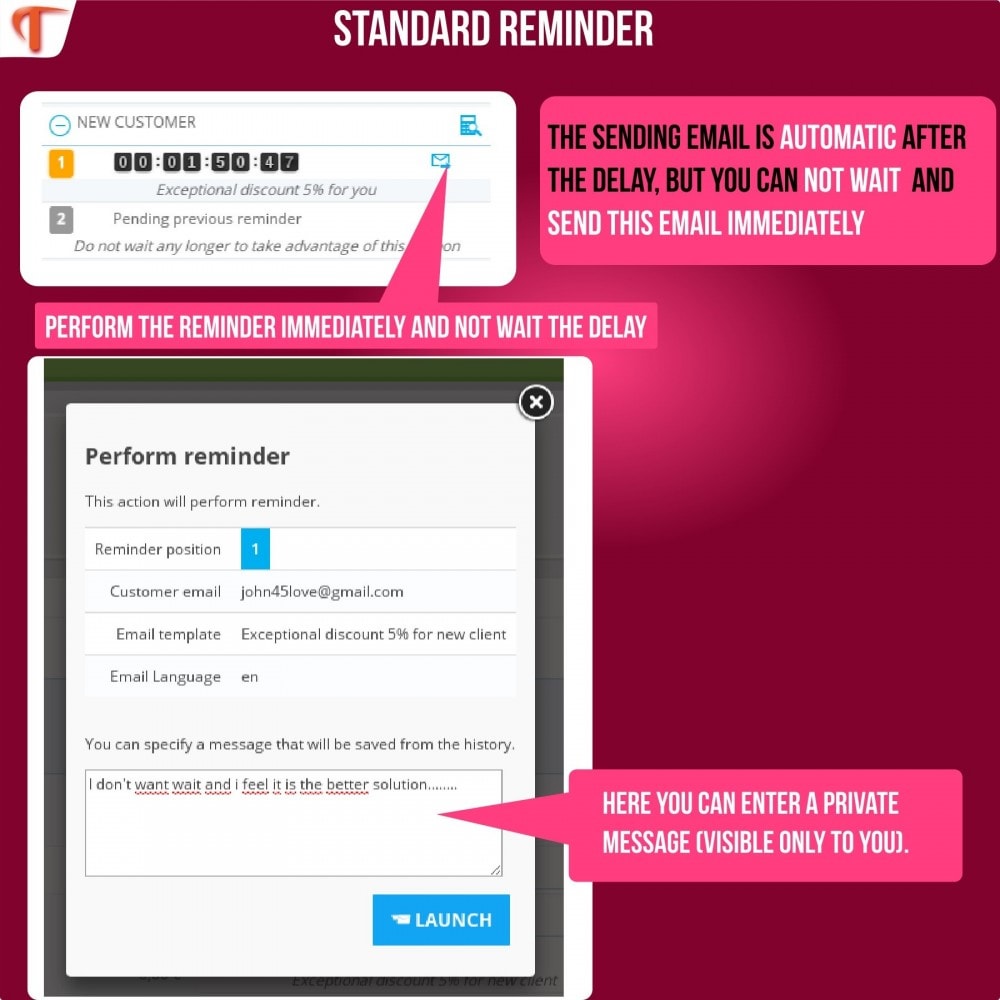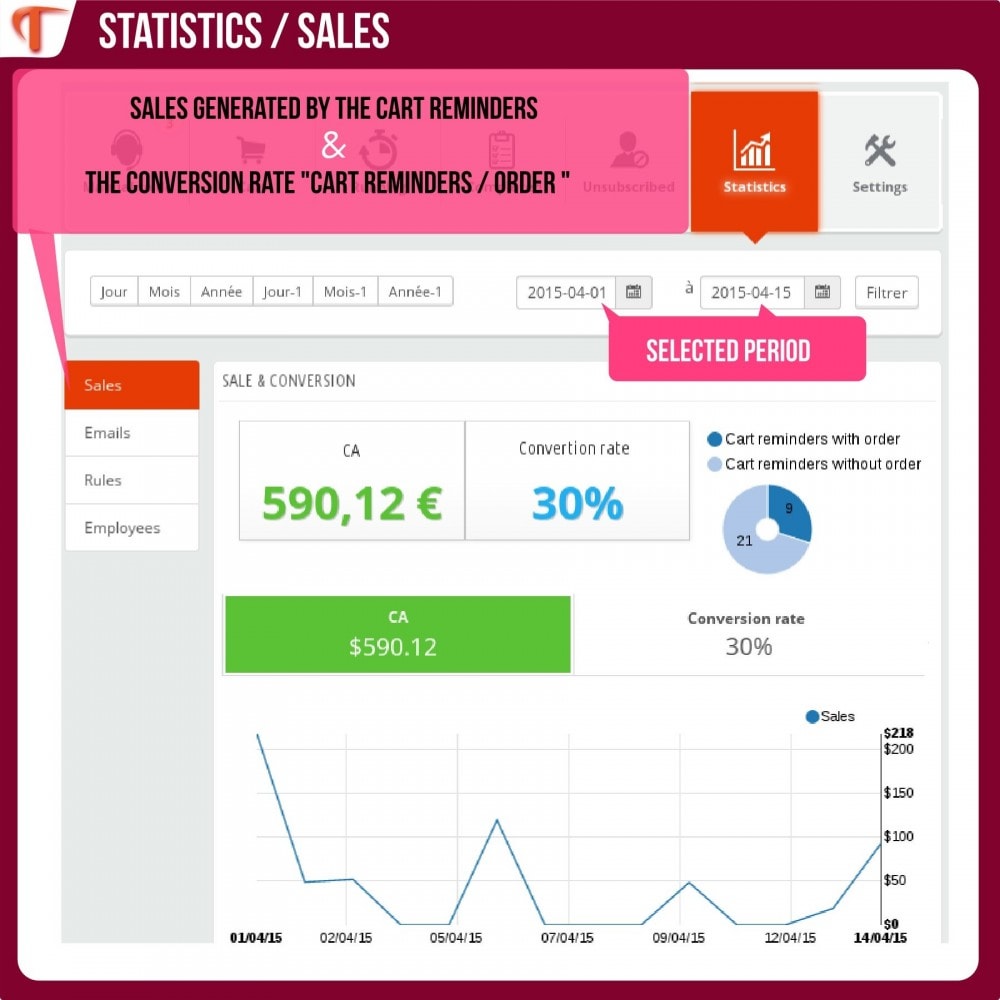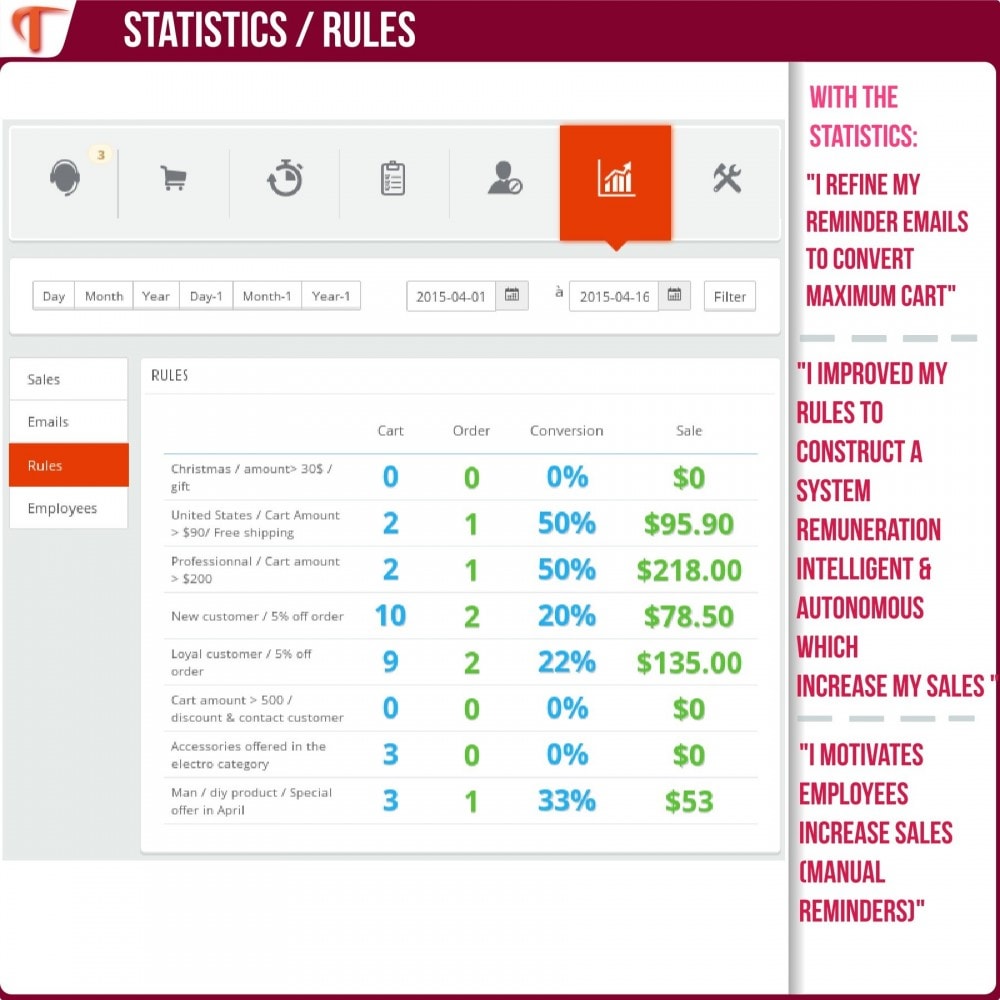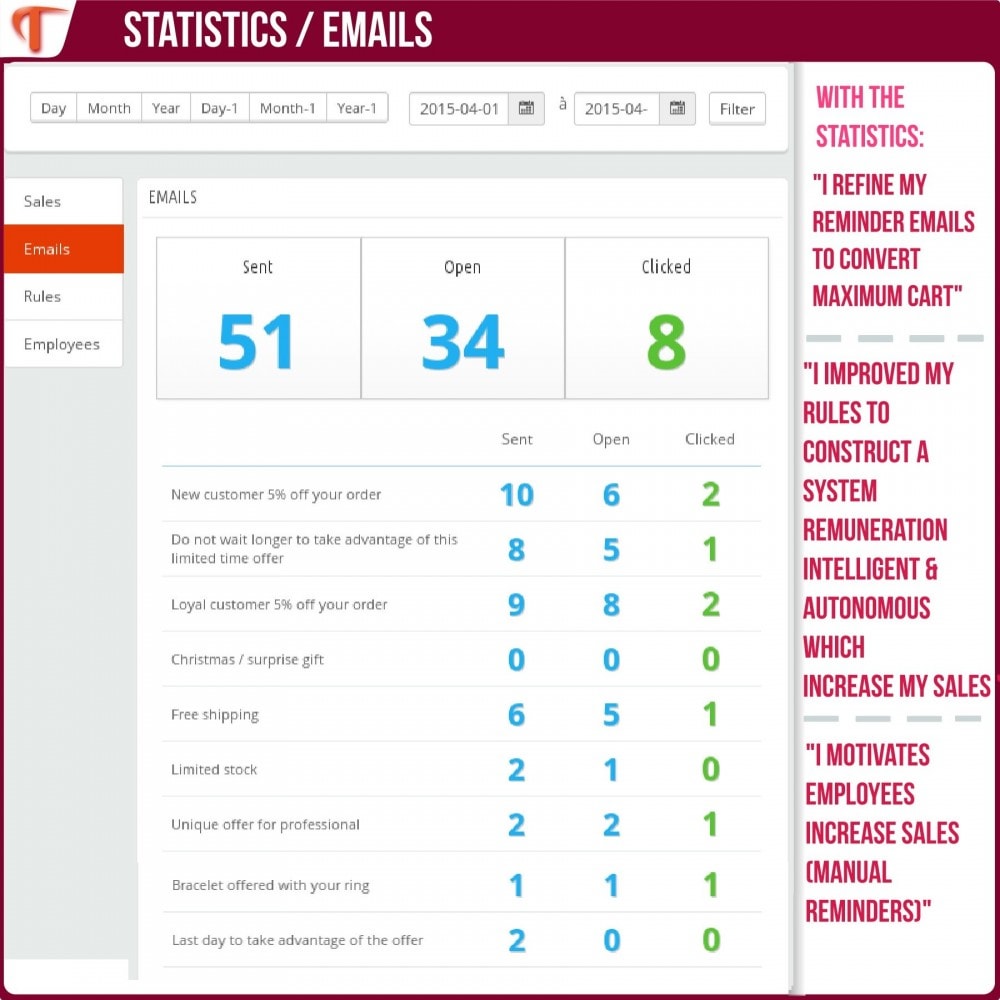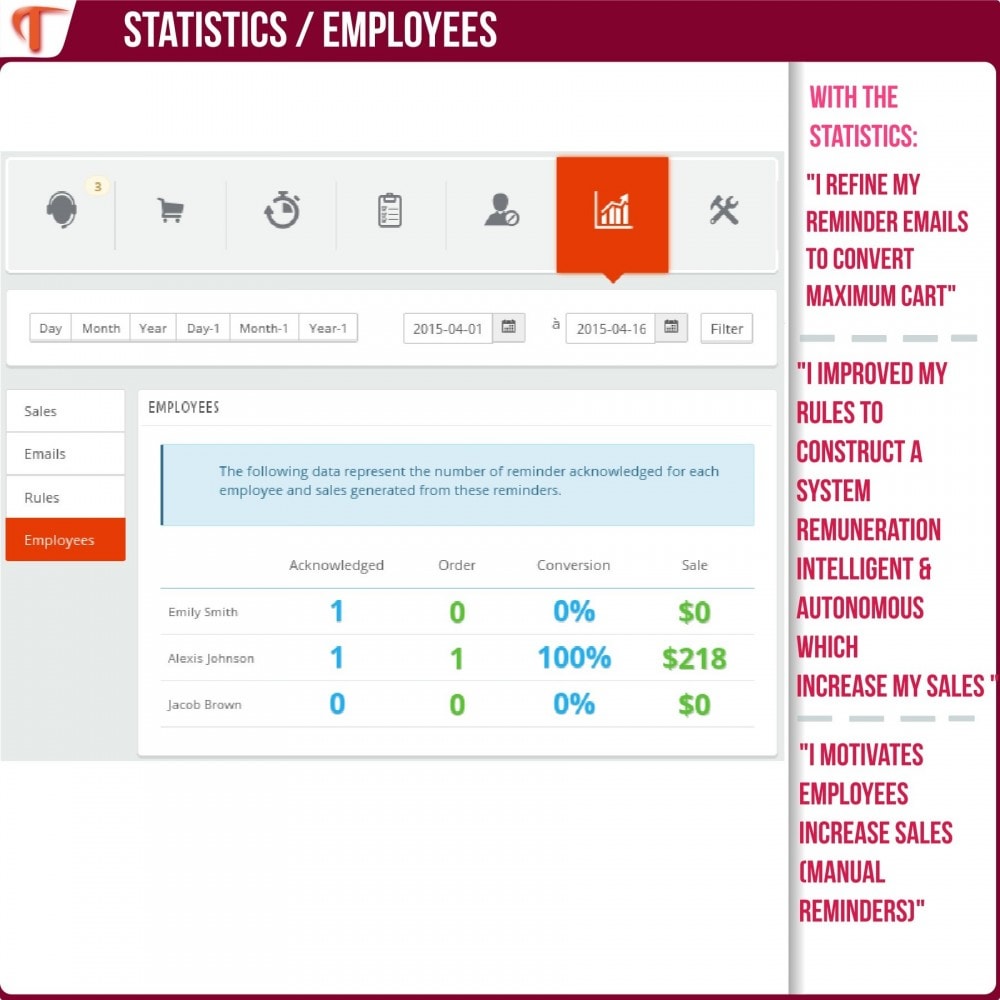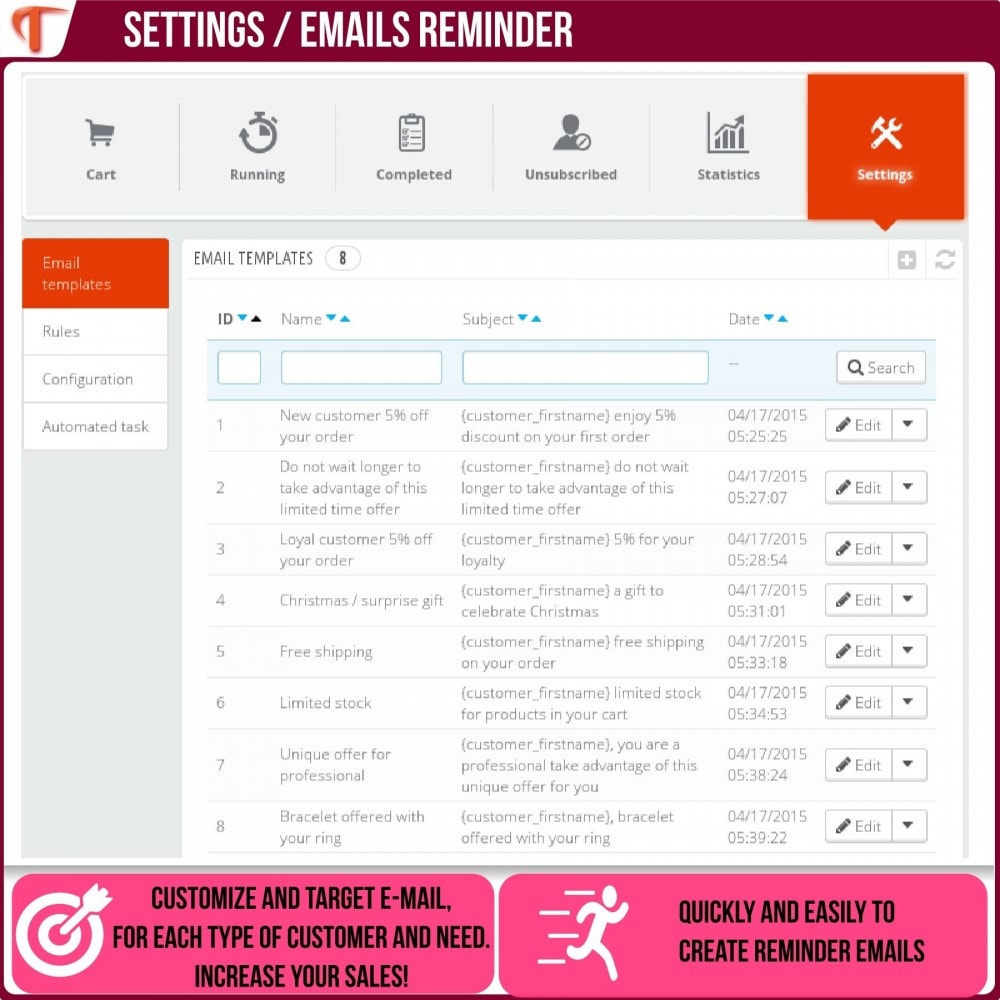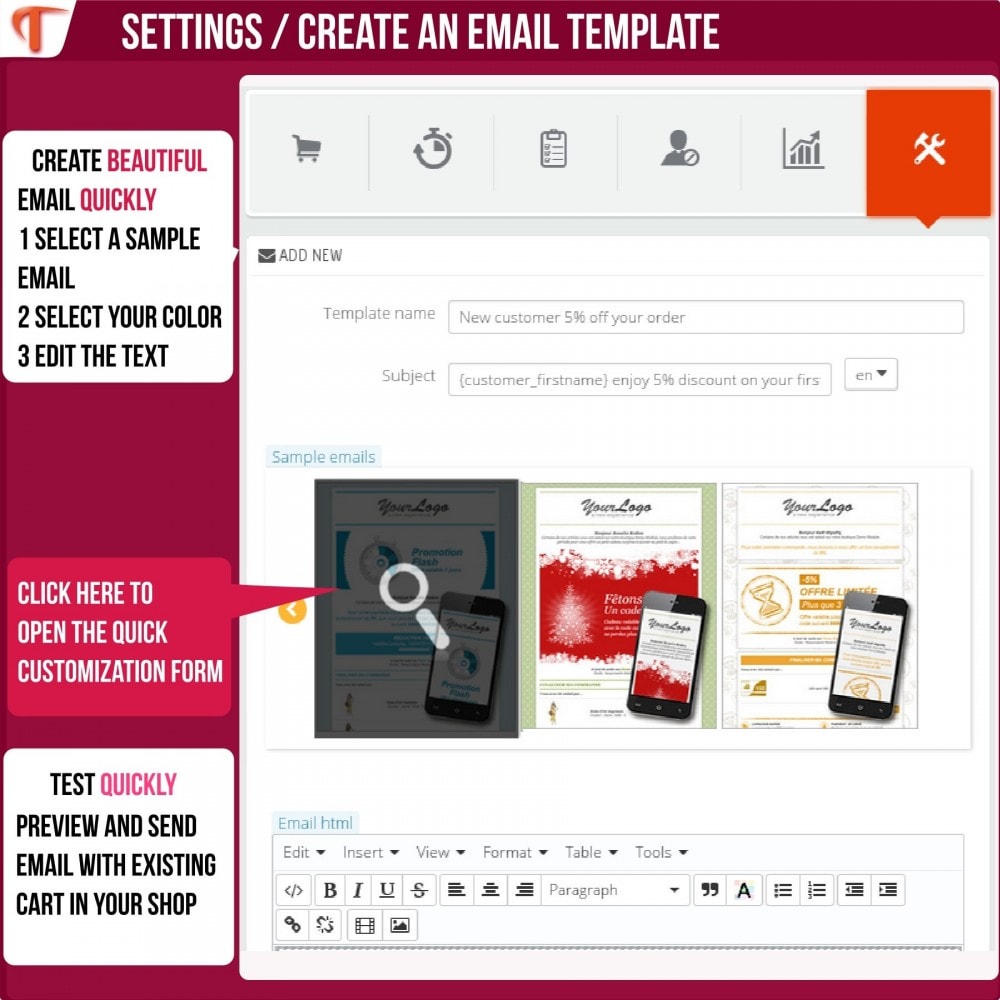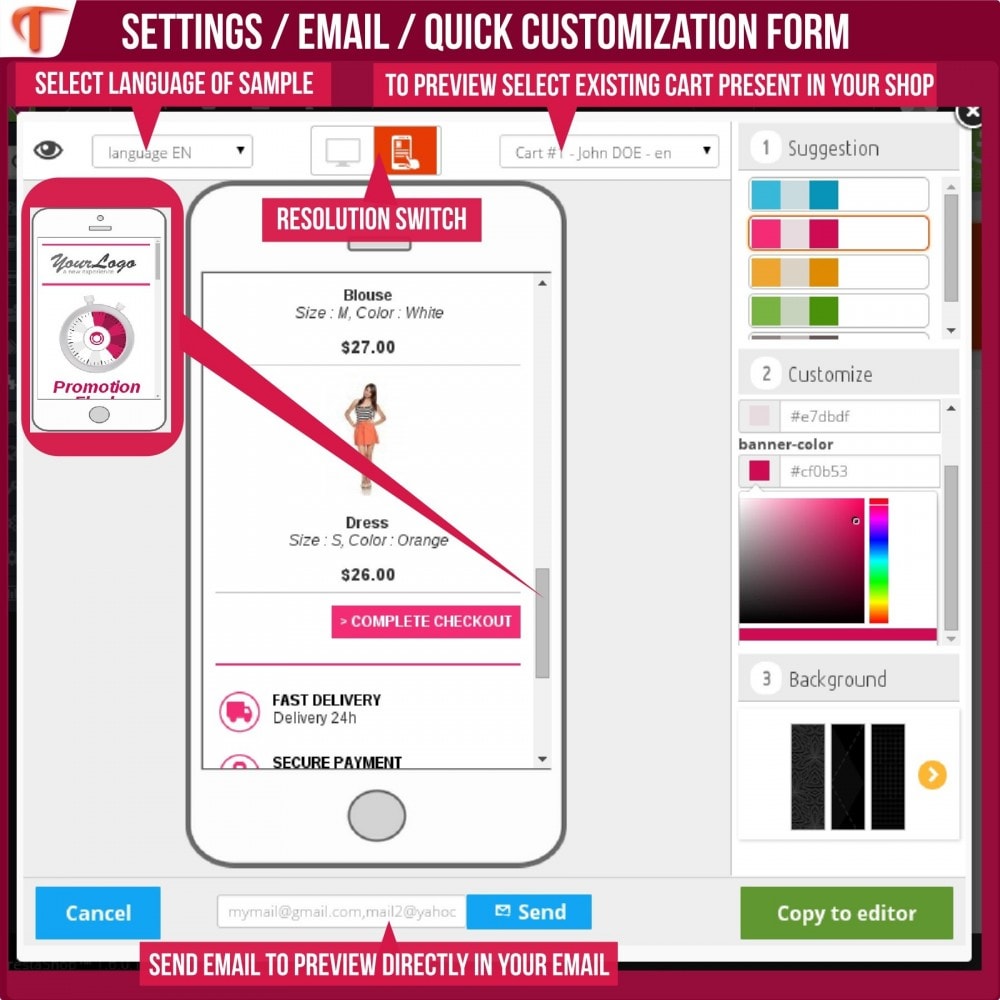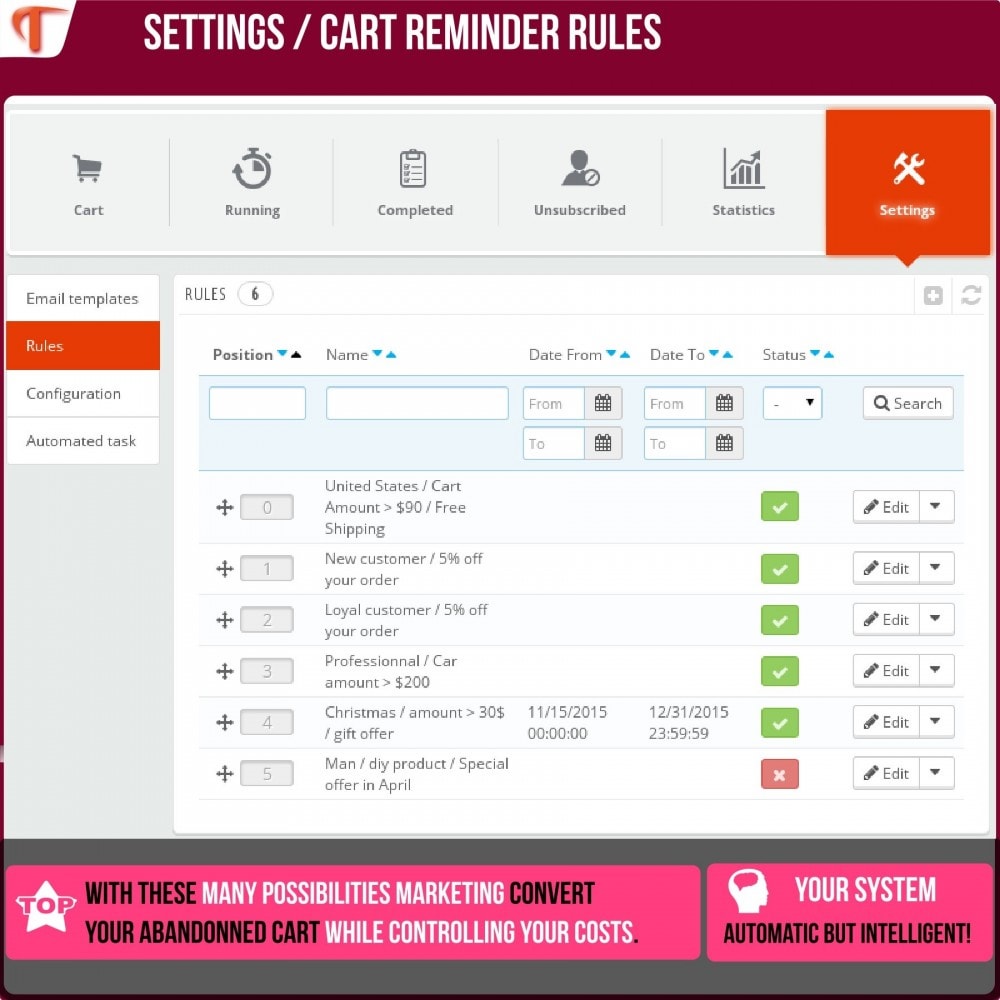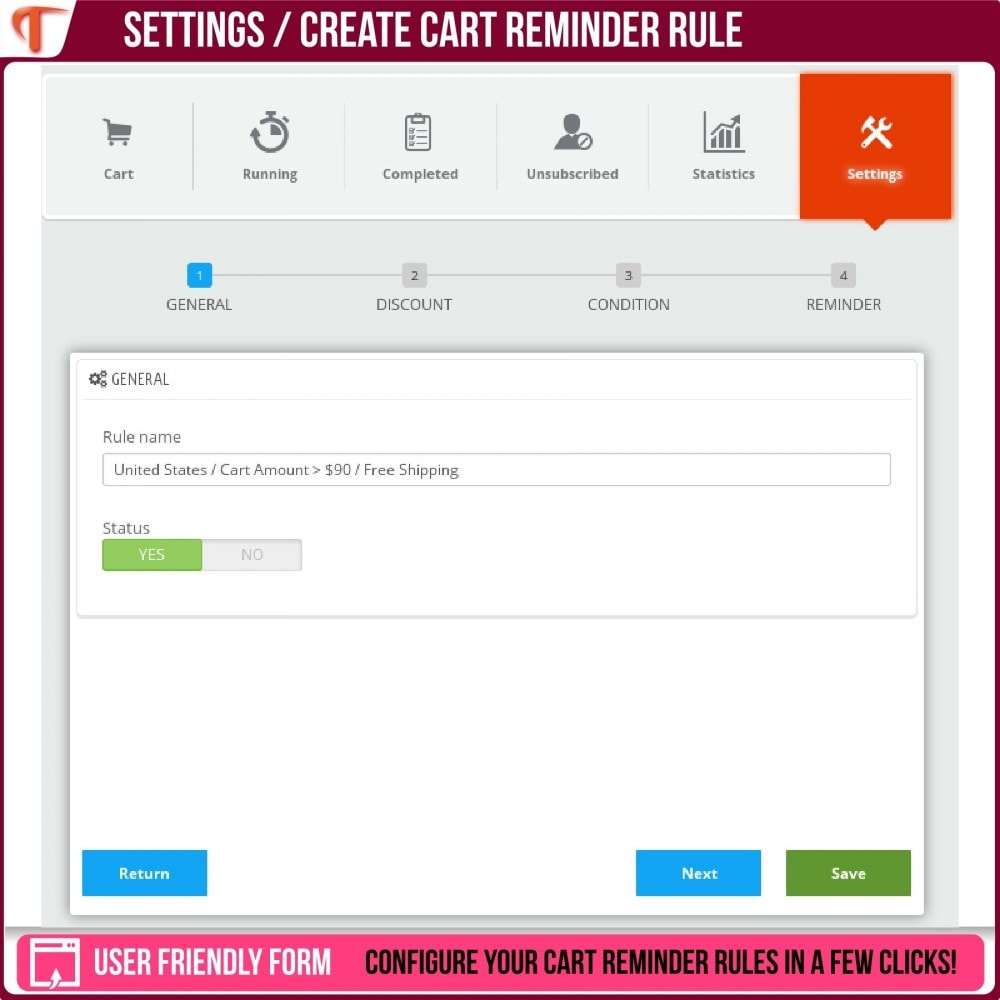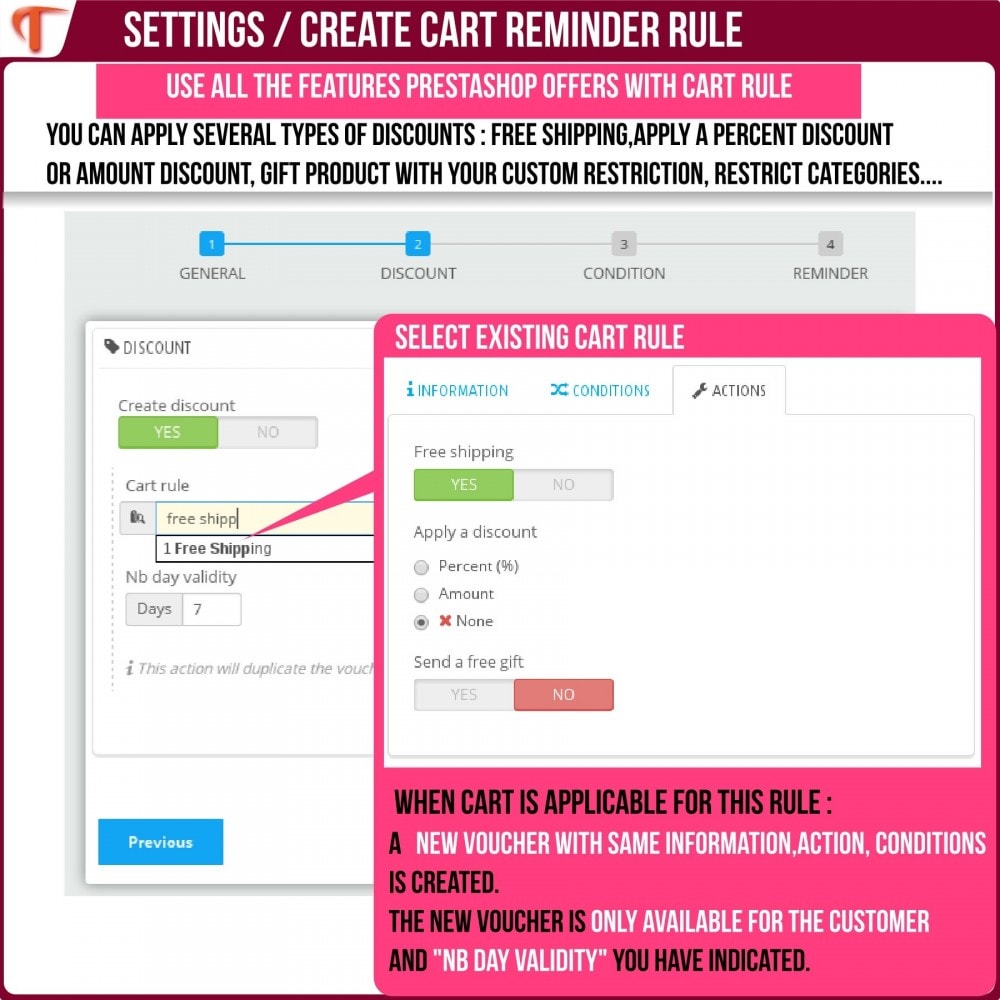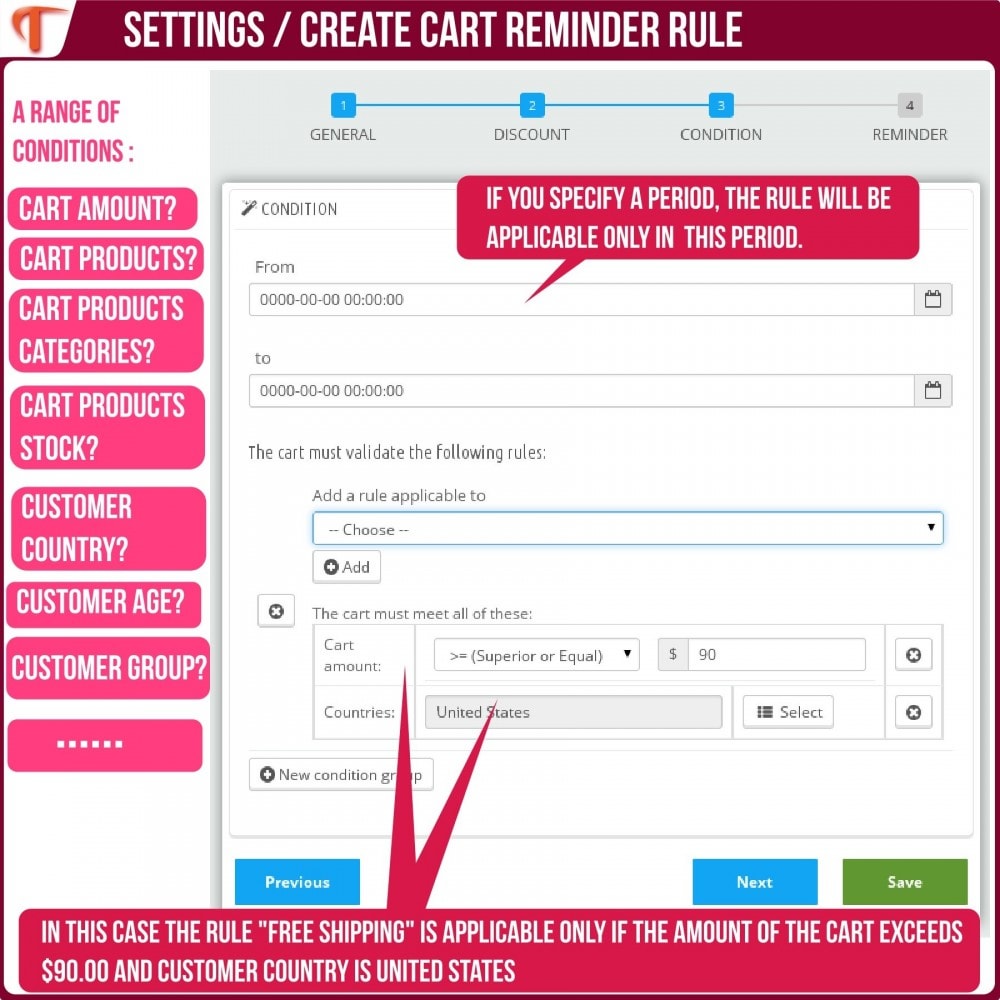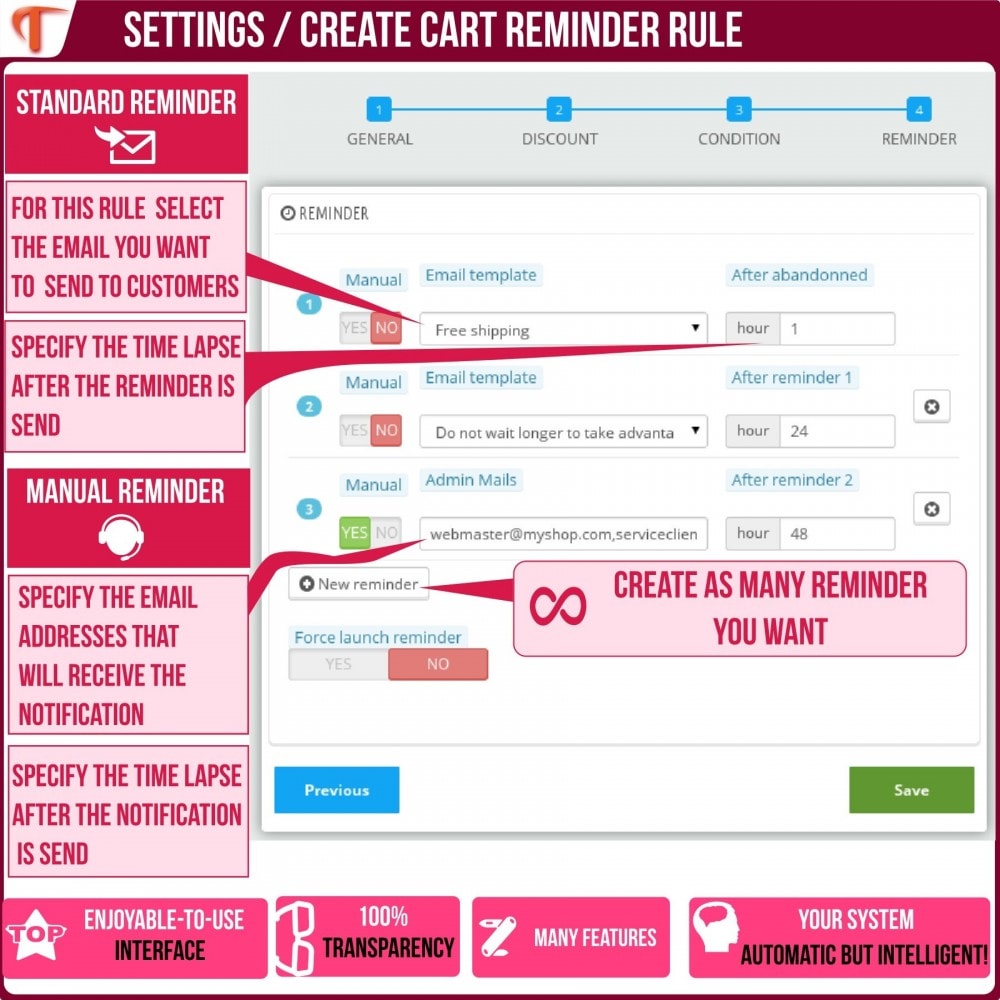 Разработал
TimActive
(39 мнения)
Конверсии Стимулирование посетителей к завершению оформления покупок
О разработчике, TimActive
TimActive is specialize in the development of PrestaShop modules.
Our modules are simple and intuitive, and participate in the growth of e-commerce.
Do not hesitate to contact us for tailor-made developments.
2013-07-11

Продавец PrestaShop

France

Страна регион
Есть вопросы?
Нужна помощь?
Разработчик ответит вам через