módulo alipay
desenvolvido pela
PrestaShop Partners
(8 votos)
Mais de 90 % dos usuários recommendem este produto
A classificação média inclui todas as análises dos últimos seis meses.
Official
Partner
+2500
downloads!
PrestaShop
1.4.0.1 - 1.6.1.17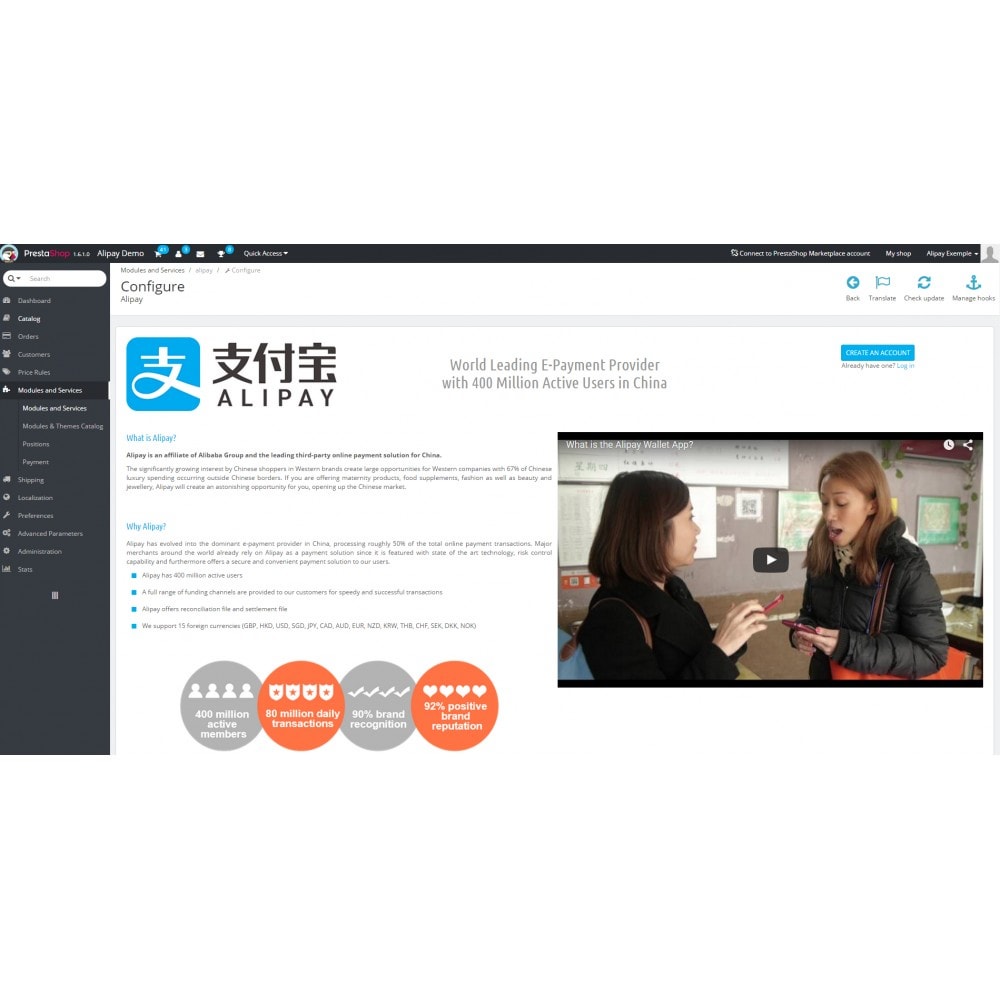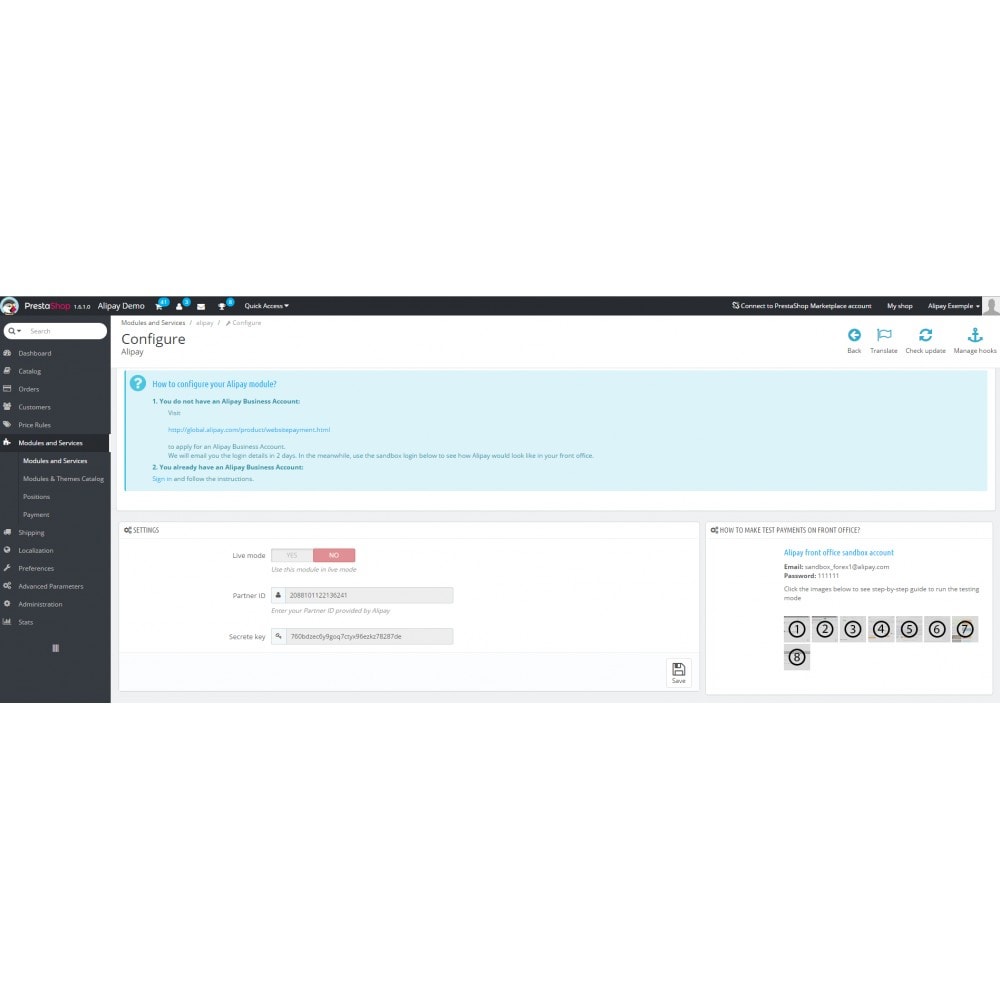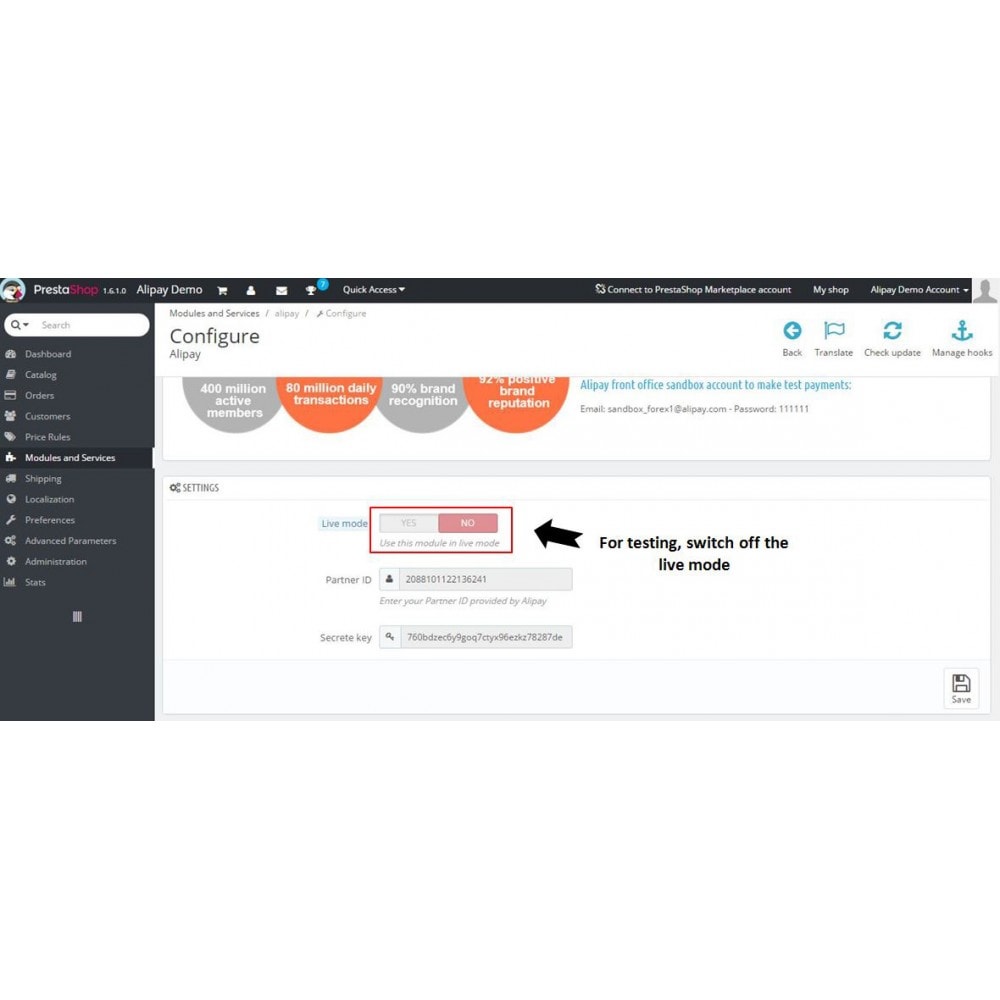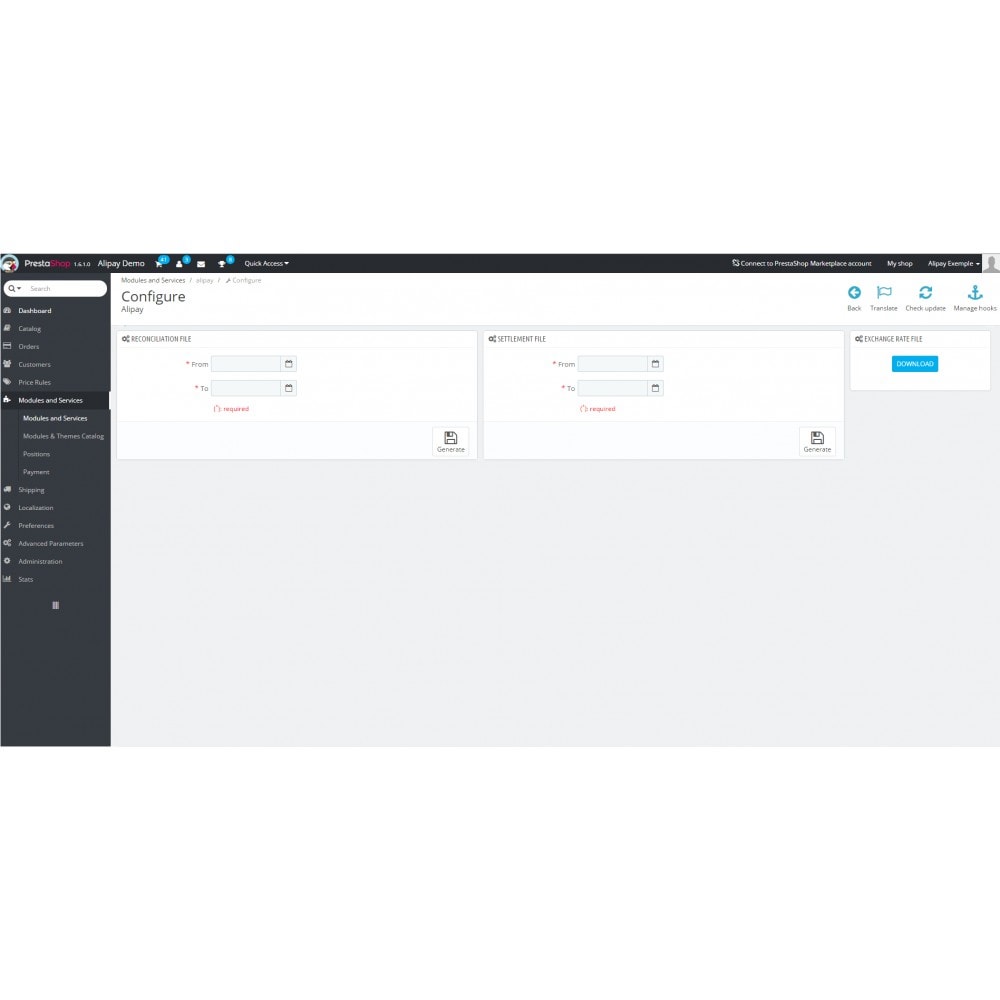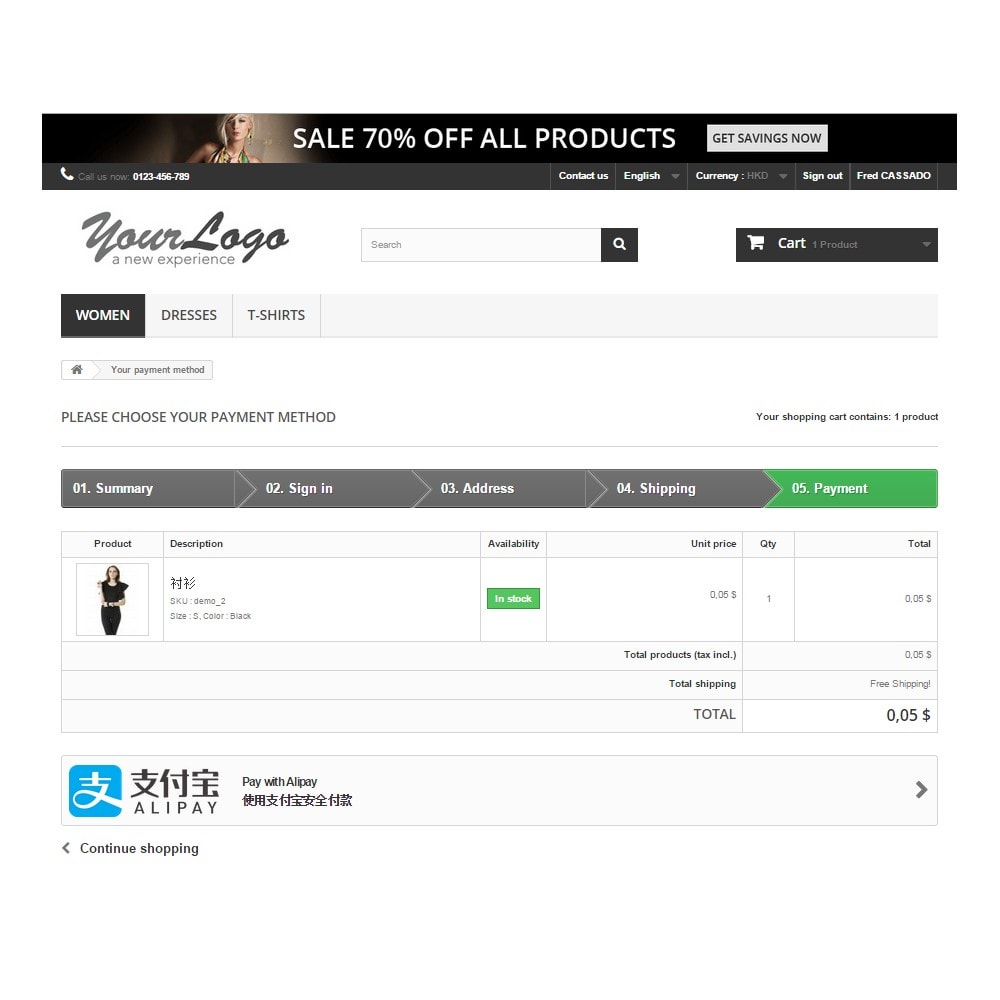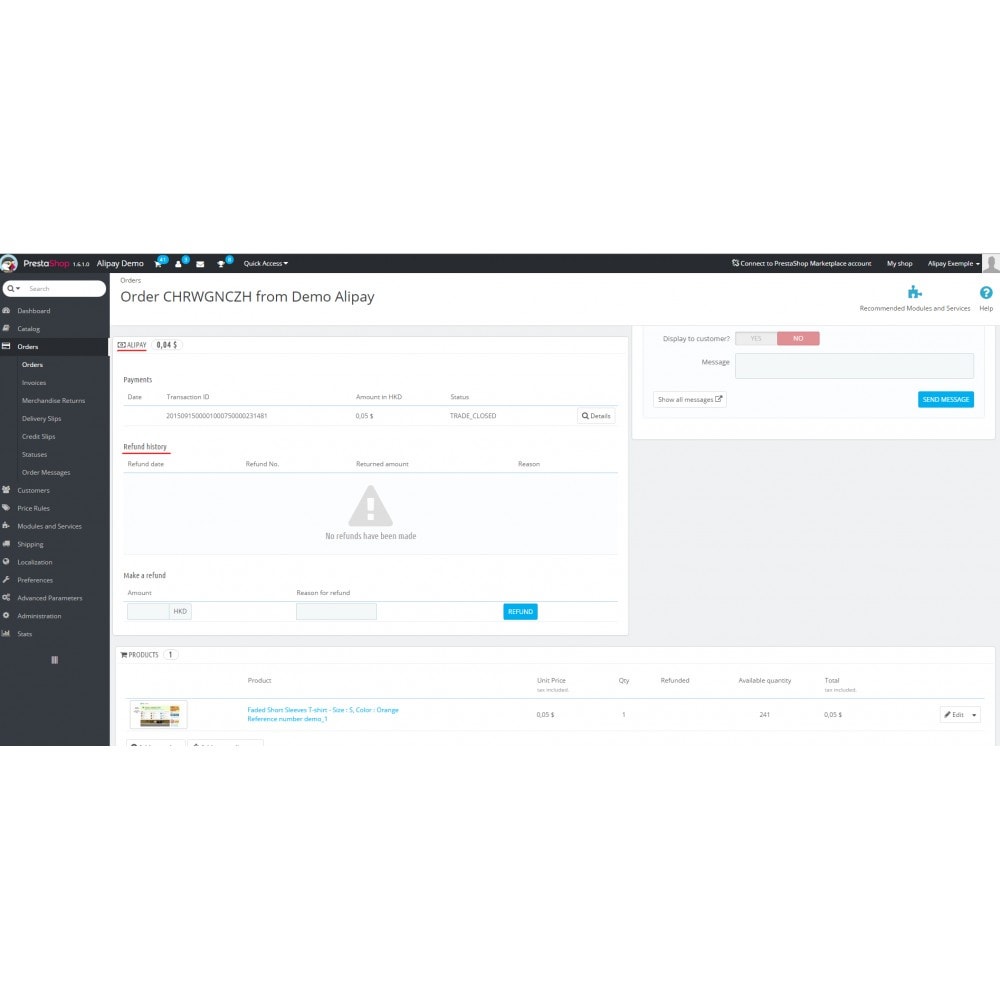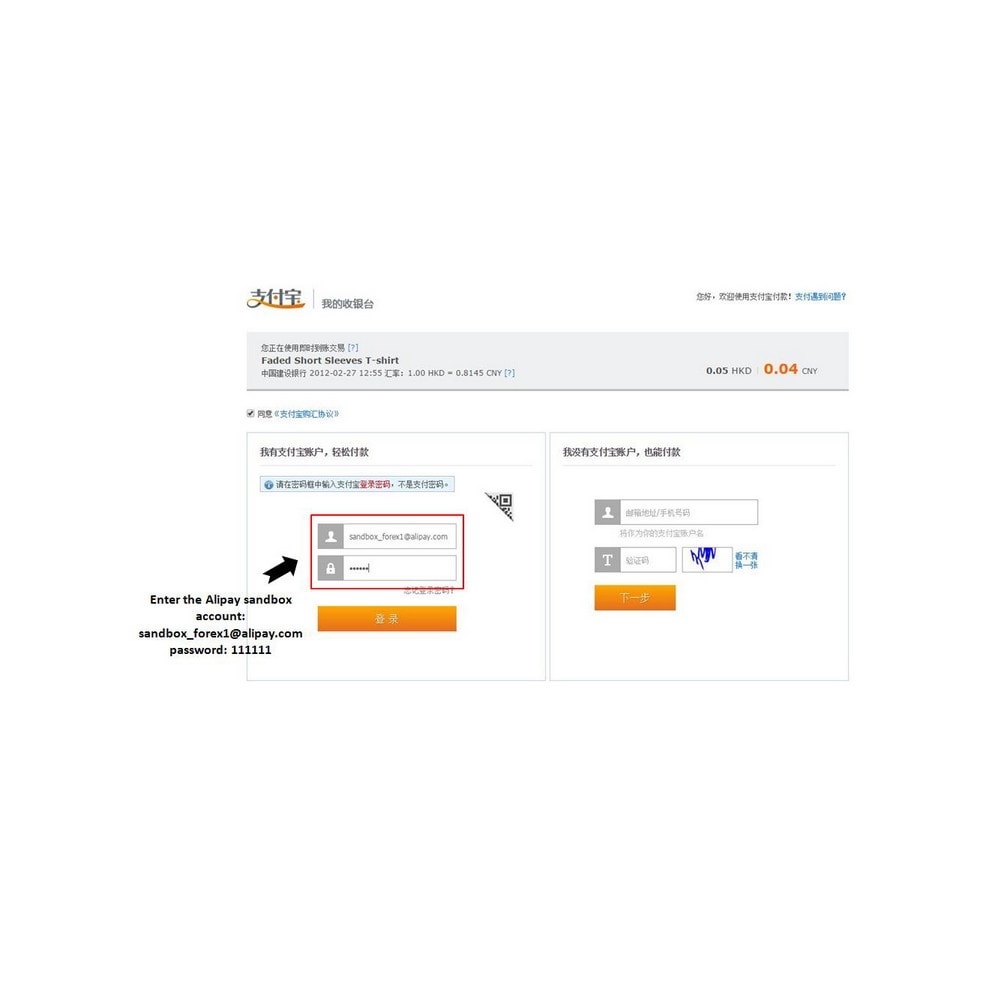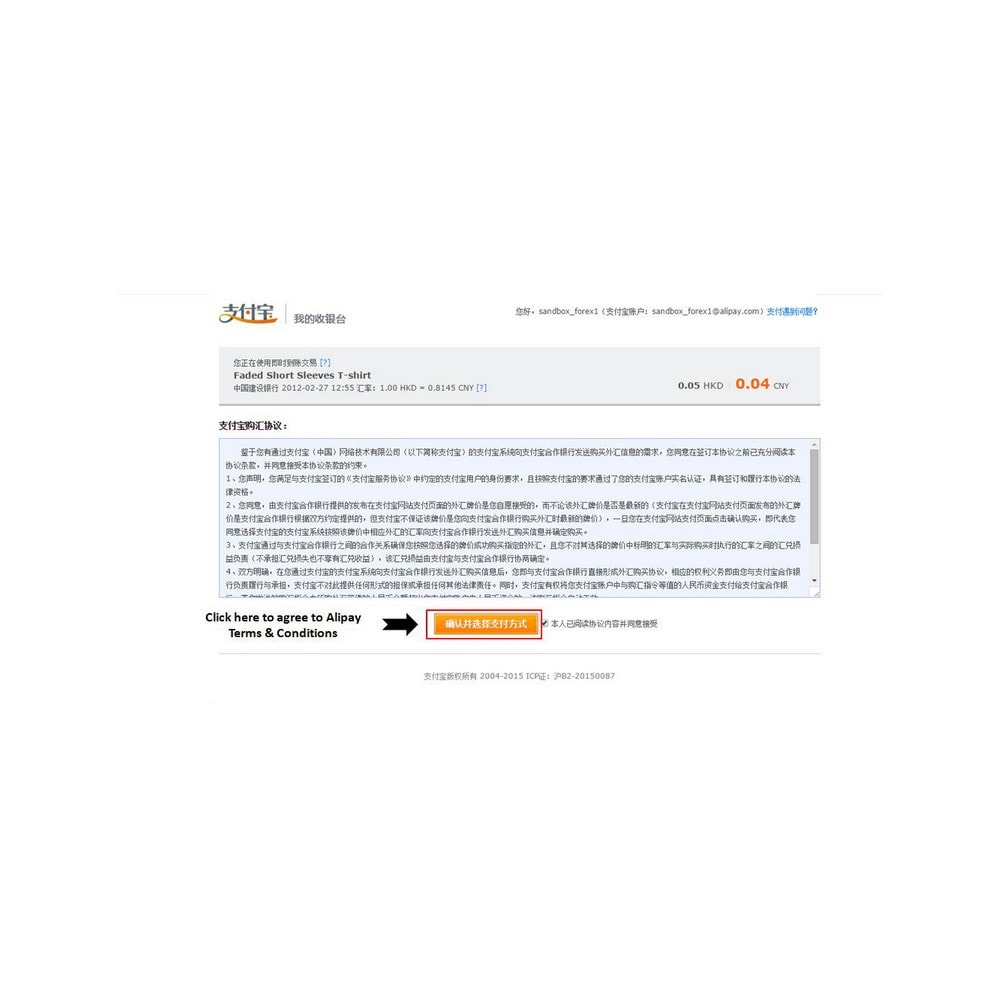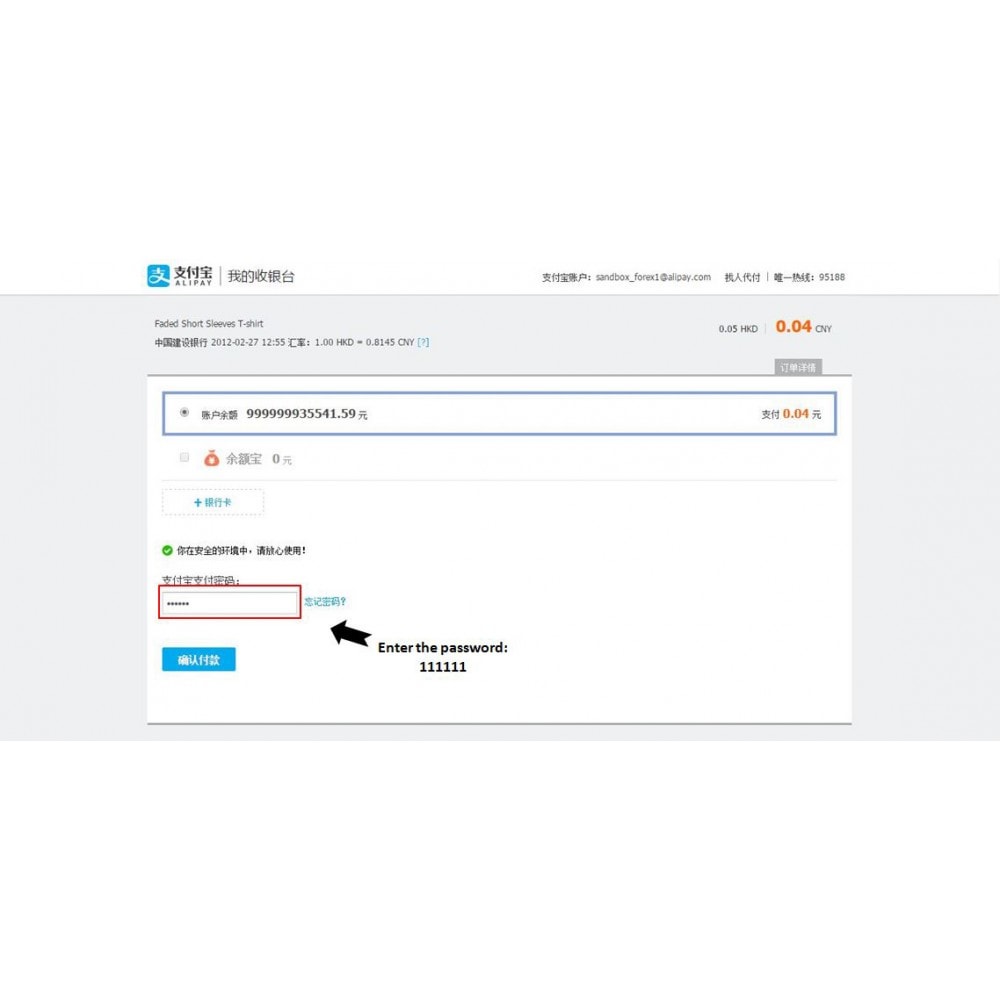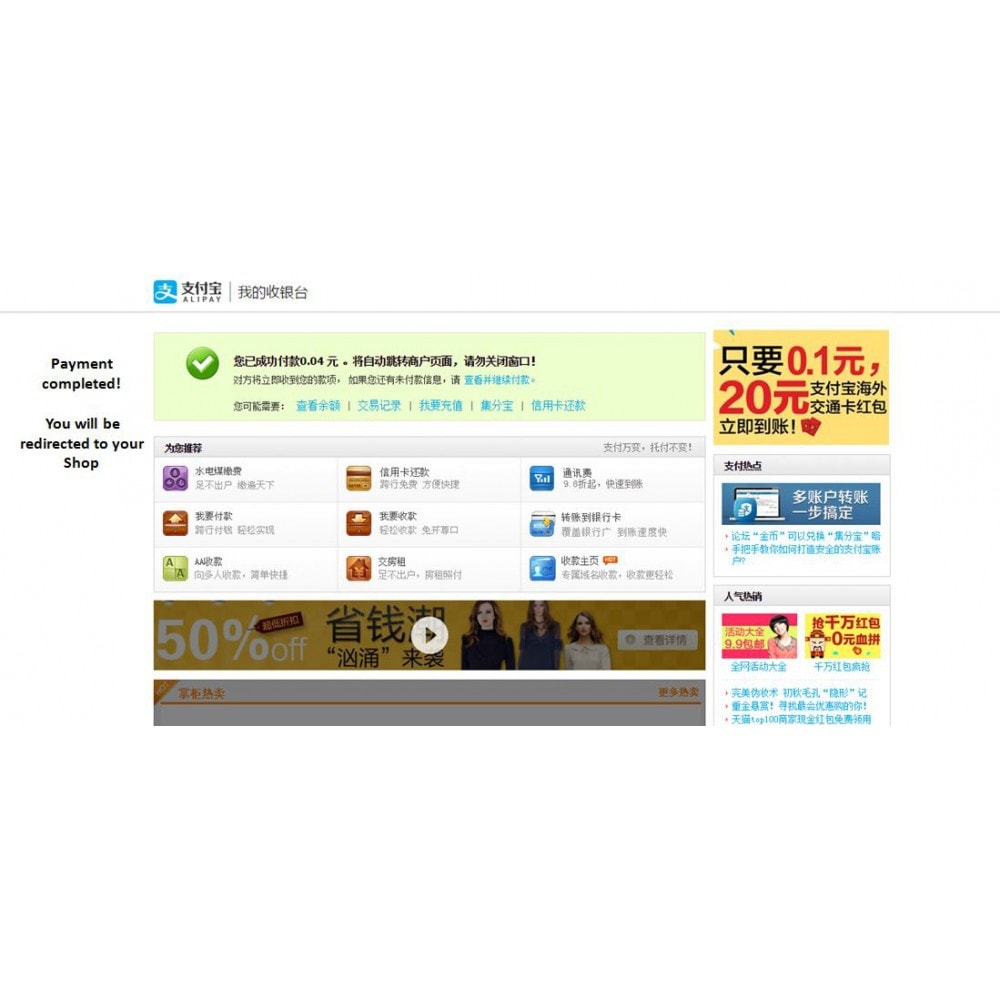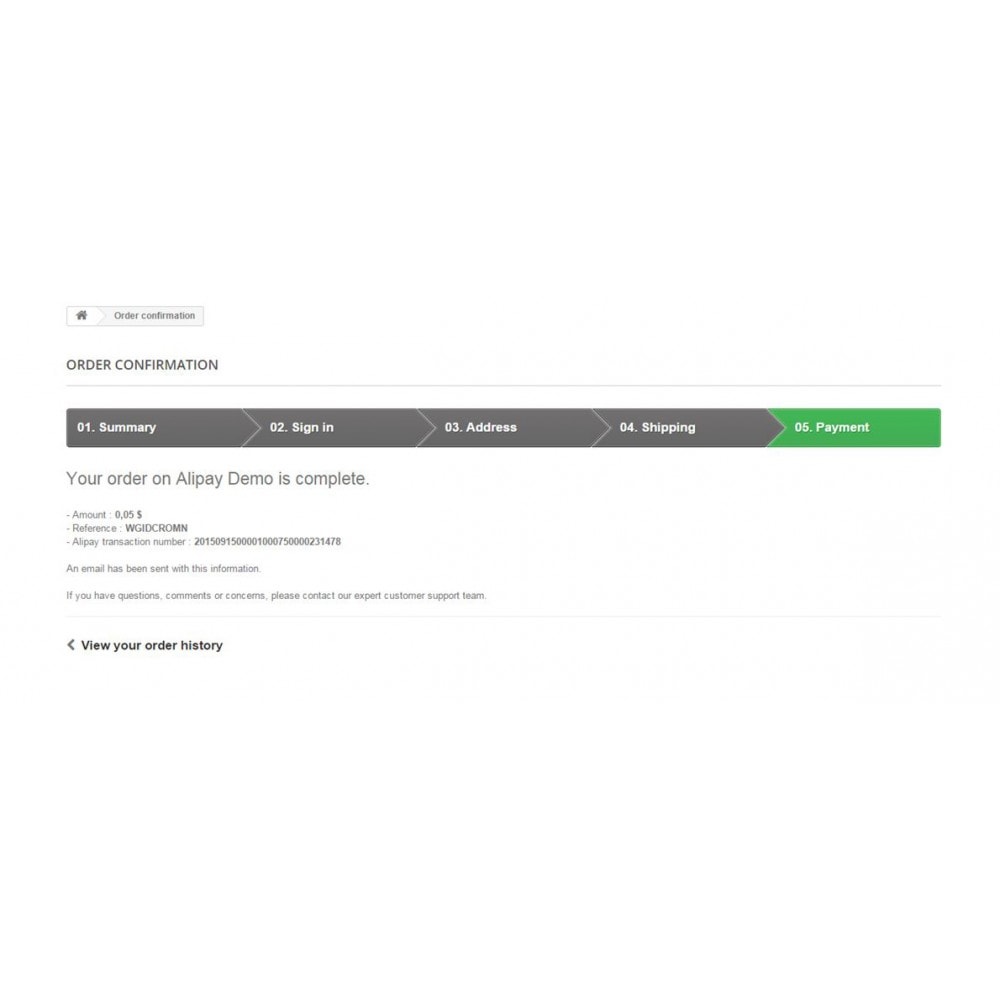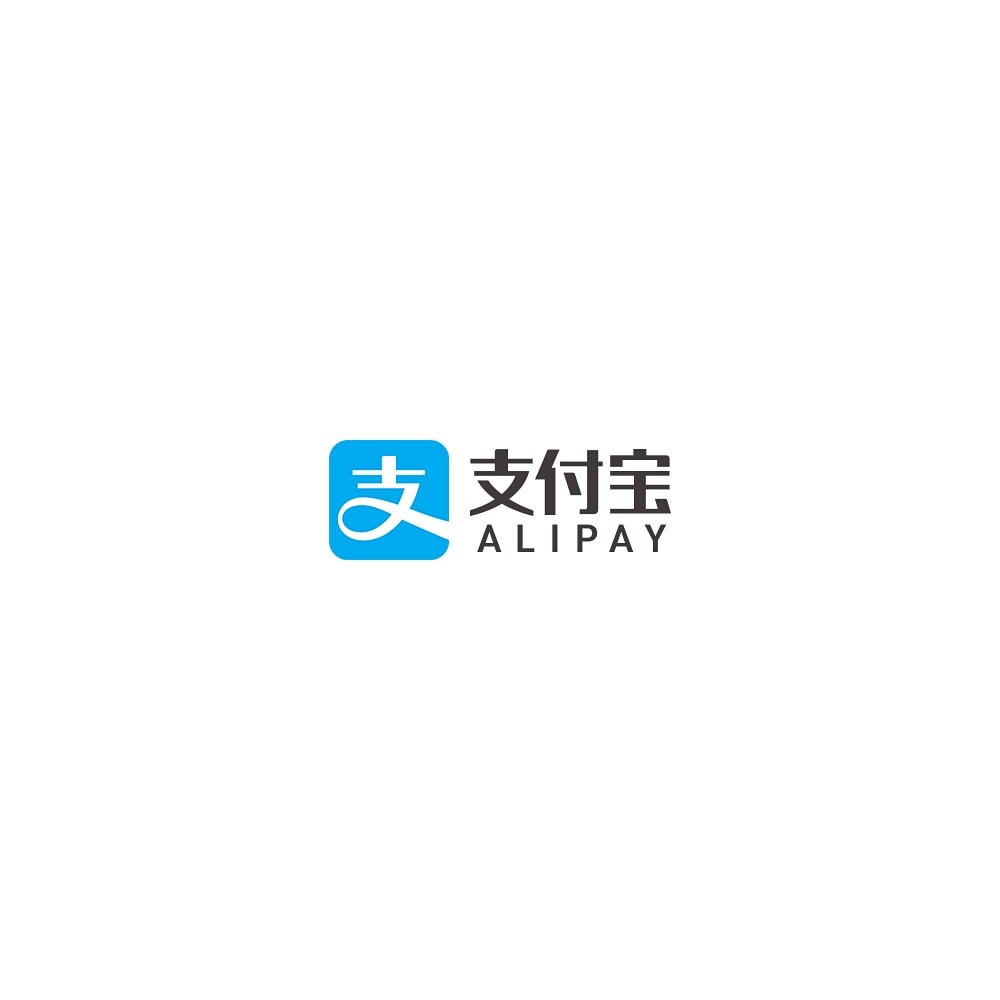 Apresentação
Alipay is an affiliate of Alibaba Group and the leading ePayment solution for China, processing roughly 50% of the total online transactions. It is a secure and convenient solution and preferred by over 400 million active members.
O que este módulo oferece
What is Alipay?
Alipay is an affiliate of Alibaba Group and the leading third-party online payment solution for China. The significantly growing interest by Chinese shoppers in Western brands create large opportunities for Western companies with 67% of Chinese luxury spending occurring outside Chinese borders. If you are offering maternity products, food supplements, fashion, beauty or jewellery, Alipay will create an astonishing opportunity for you, opening up the Chinese market.
Características
Alipay has evolved into the dominant ePayment provider in China, processing roughly 50% of the total online payment transactions. Major merchants around the world already rely on Alipay as a payment solution since it is featured with state of the art technology, risk control capability and furthermore offers a secure and convenient payment solution to our users.
A full range of funding channels are provided to our customers for speedy and successful transactions
Alipay offers reconciliation file and settlement file
We support 15 foreign currencies (GBP, HKD, USD, SGD, JPY, CAD, AUD, EUR, NZD, KRW, THB, CHF, SEK, DKK, NOK)
O que seus clientes apreciarão
Alipay is the most preferred ePayment provider in China with 400 million active users. For our customers we provide a full range of secure and convenient funding channels (cash, bank transfer, debit card, credit card) to assure speedy and smoothly transactions.
Recomendação
Webmasters need to subscribe for an Alipay's business account
Instalação
cURL library needed
For webmasters and testings process, install a security plugin in order to input the password area : https://download.alipay.com/sec/edit/aliedit.exe
sobre o desenvolvedor, PrestaShop Partners
2012-05-21

Vendedor PrestaShop

France

País região
Alguma pergunta?
Precisa de ajuda?
O colaborador responde às suas perguntas em: