Currencies Direct
Opracował
PrestaShop Partners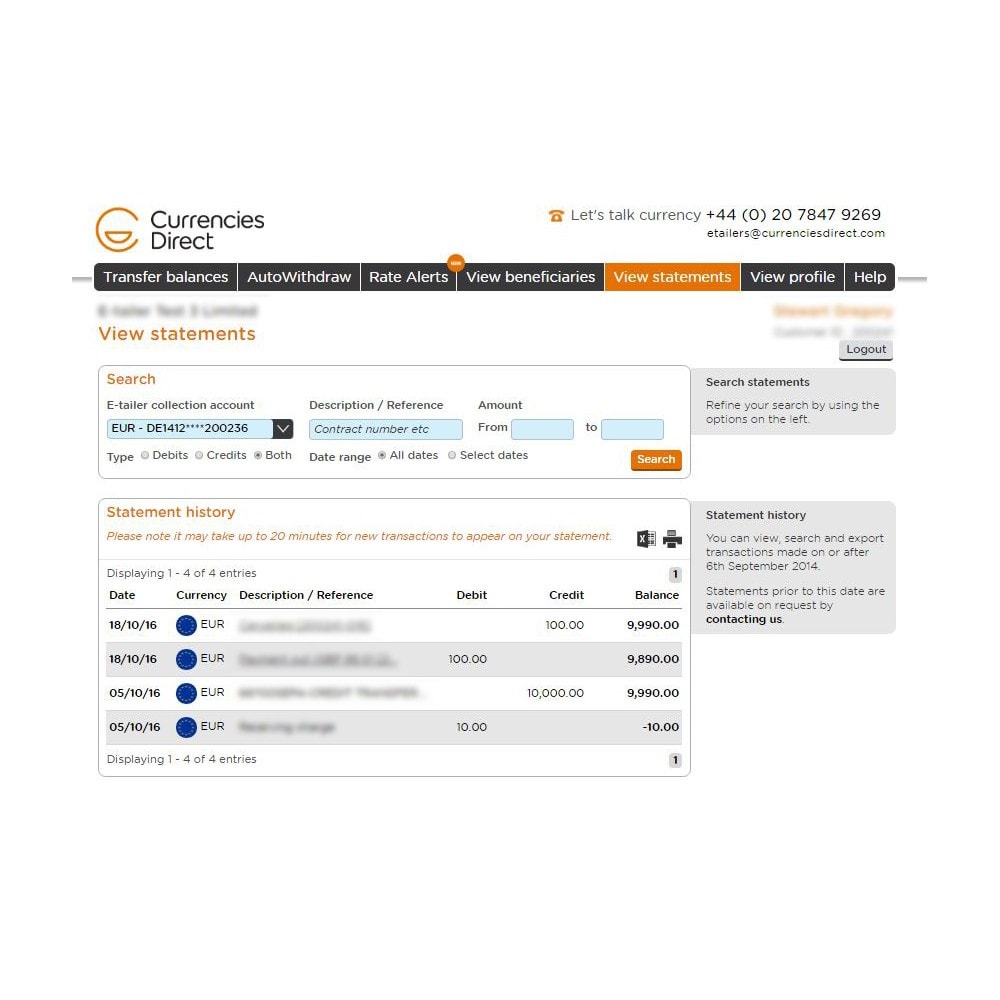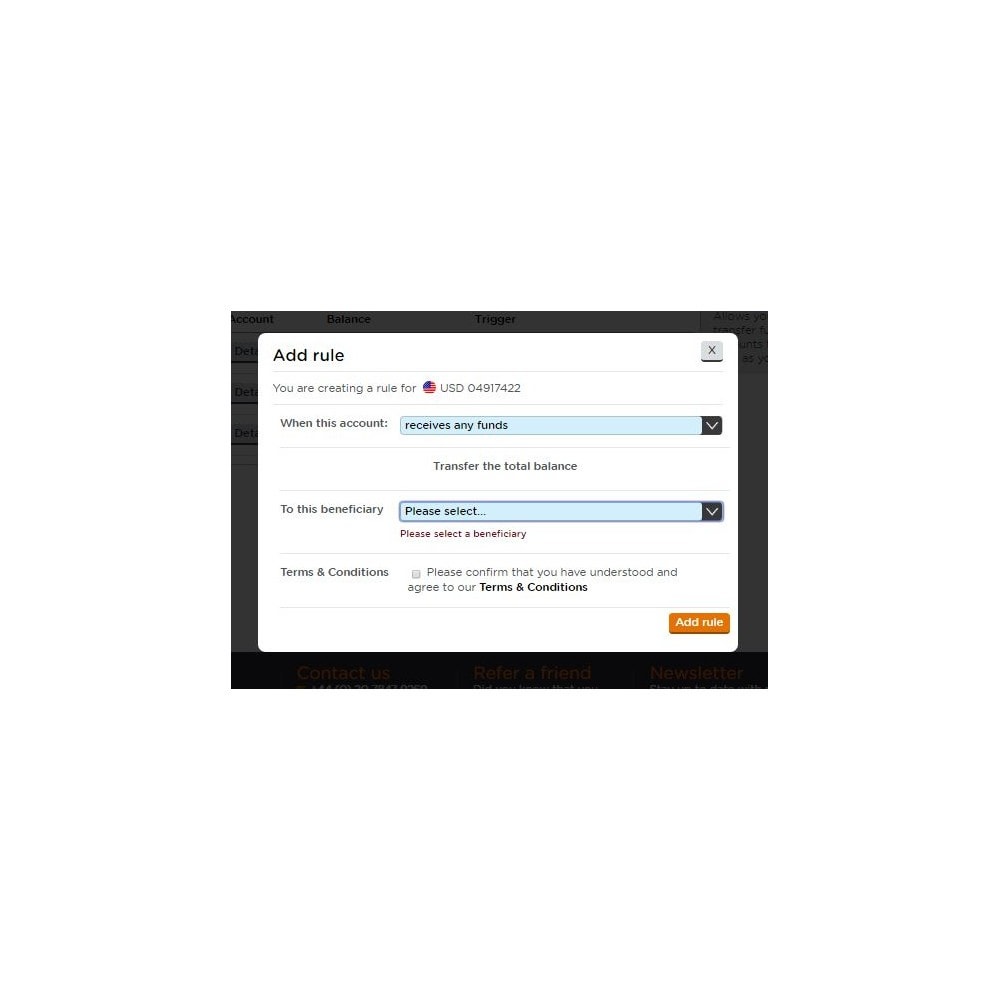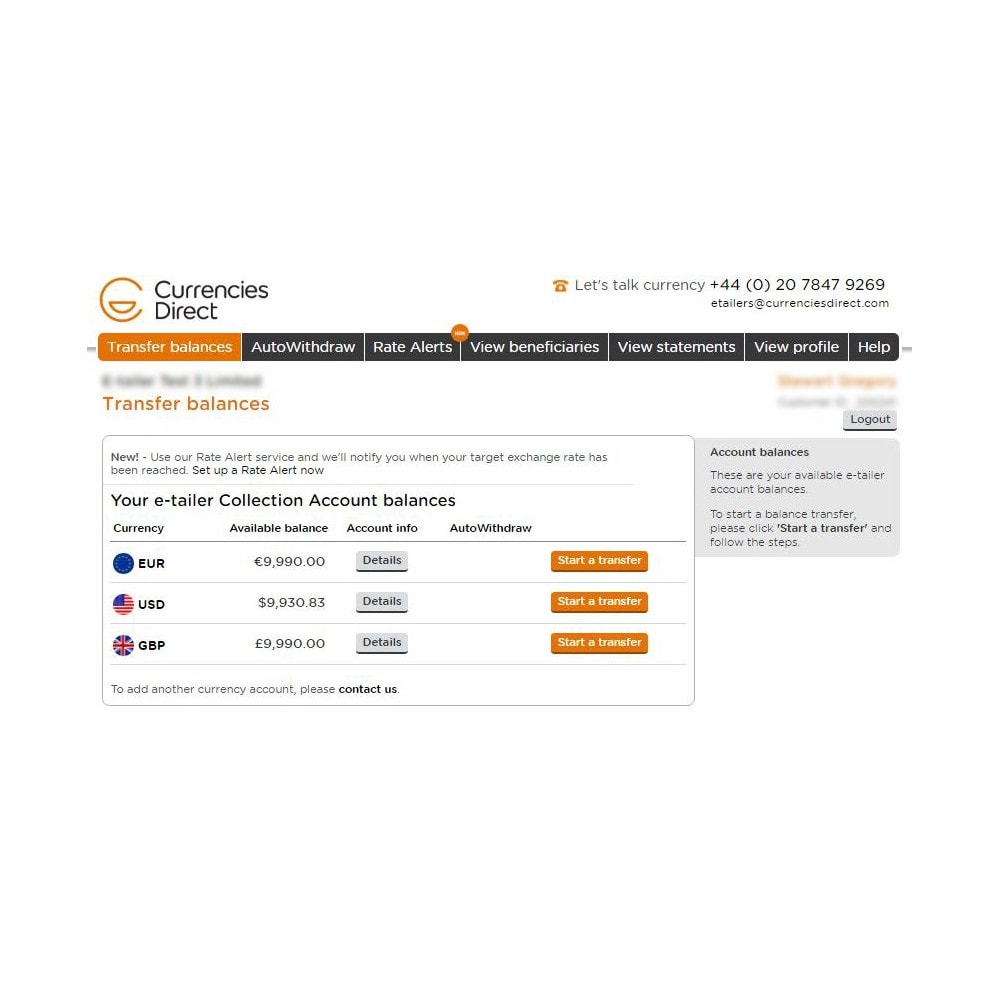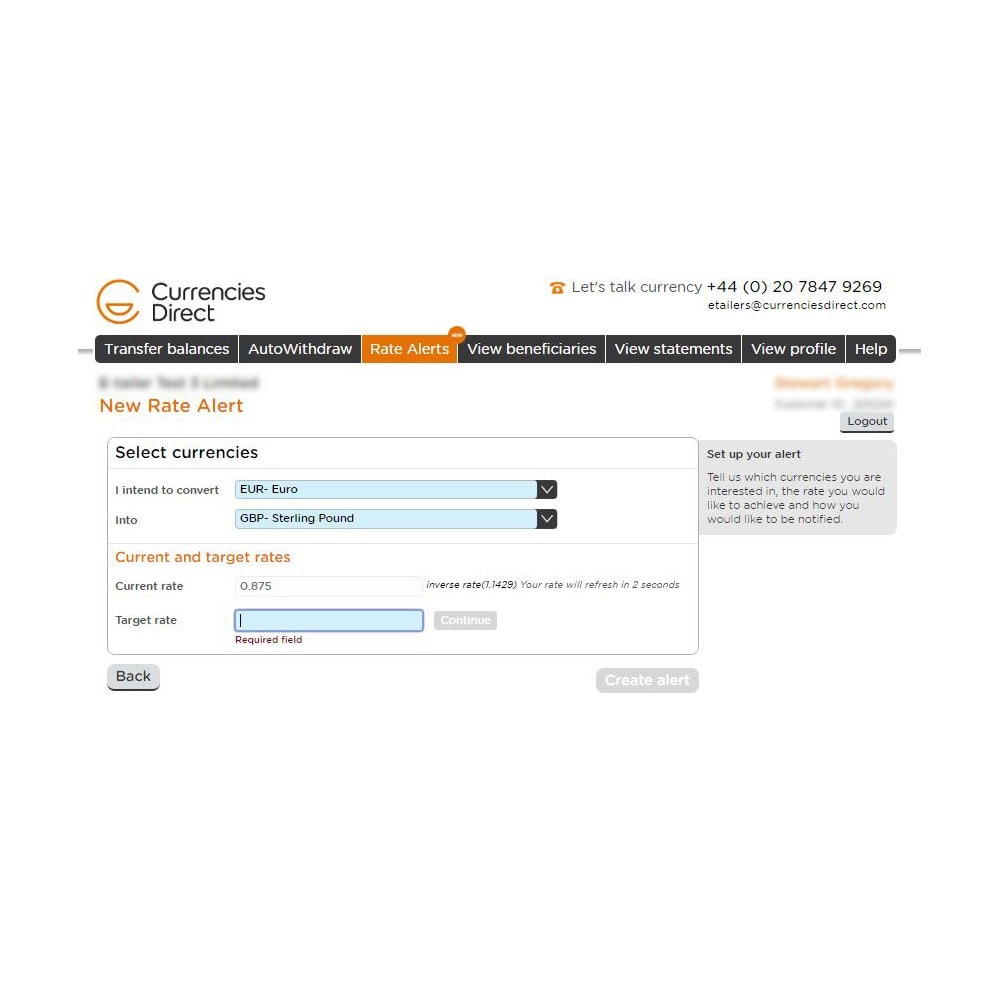 Prezentacja
If your business is trading on international marketplaces you need a fast and reliable way to convert the currency of your overseas sales.

Register for a FREE Currencies Direct Collection Account to receive your marketplace sales in multiple currencies, and take control over the timing of your currency conversions using our 24hr online service. You'll get a great exchange rate and the flexibility to time payments and help maximise your profits.

You could save up to 75% of foreign exchange costs compared to a high-street bank transfer or marketplace currency converter, all without any of the hassles involved in opening overseas bank accounts.

Korzyści wynikające z tej usługi
Increase revenue with better exchange rates
Collect funds from all the largest marketplaces
Manage multiple currencies from one online account
Save time and money paying overseas suppliers
Segregated accounts for security of your funds
Funkcje
Automate payments for improved cash flow
Rate Alert system to secure your desired exchange rates
24 hour online transfer service
Dedicated support team for online sellers