moduł Call For Price Button - Hide Price - Hide Add to Cart
Opracował
Community developer
(14 głosy)
Ponad 90 % użytkowników poleca ten produkt
Na średnią ocenę składają się wszystkie głosy otrzymane przez ostatnie pół roku.
Poziom kompetencji
Użytkownicy oceniają że wymagany poziom kompetencji do tego produktu jest:
Dla początkujących użytkowników
3
Dla średniozaawansowanych użytkowników
2
Dla zaawansowanych użytkowników
1
+100
downloads!
PrestaShop
1.5.0.0 - 1.7.2.4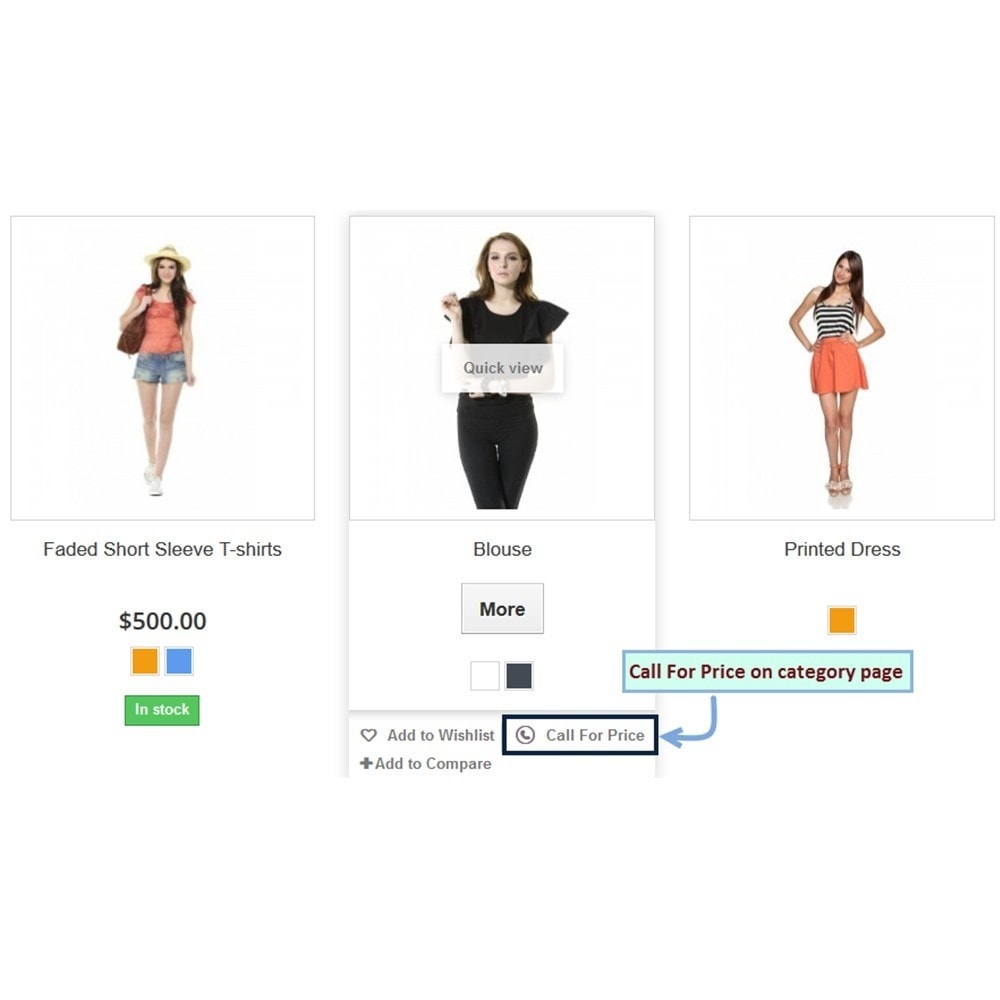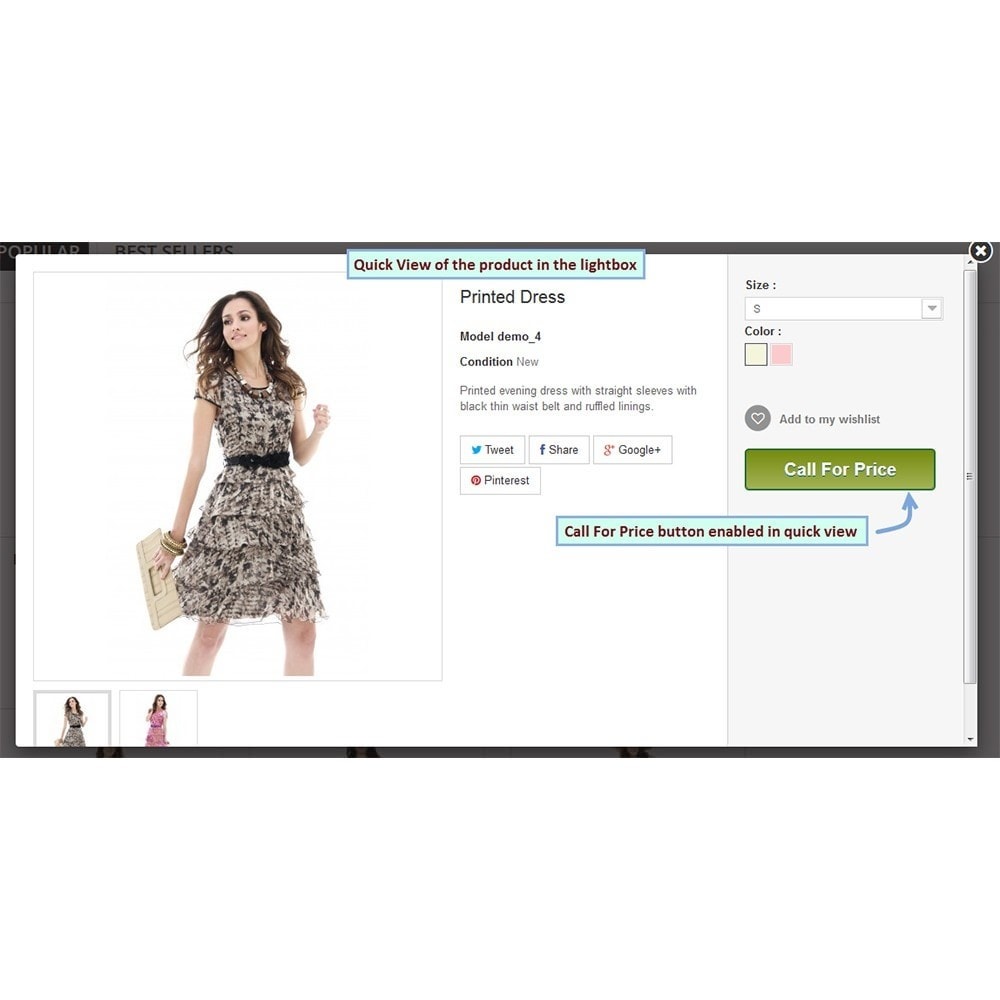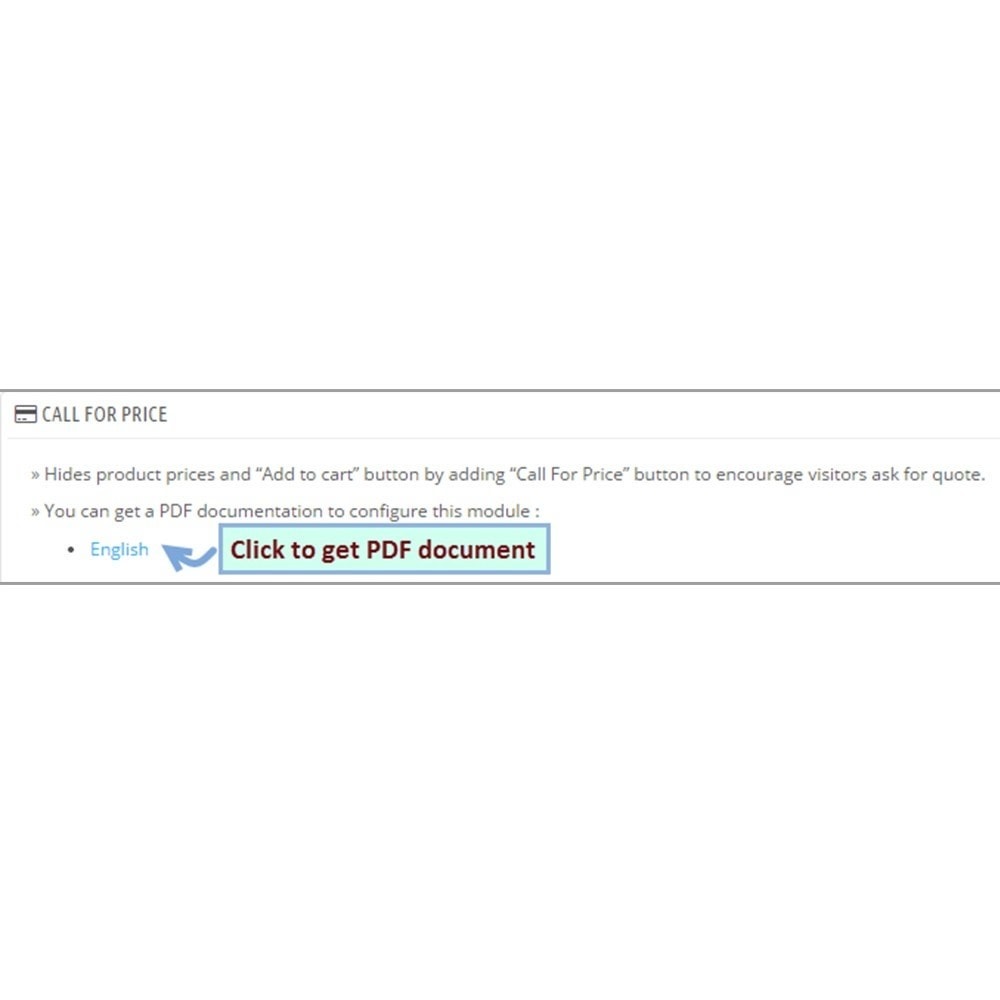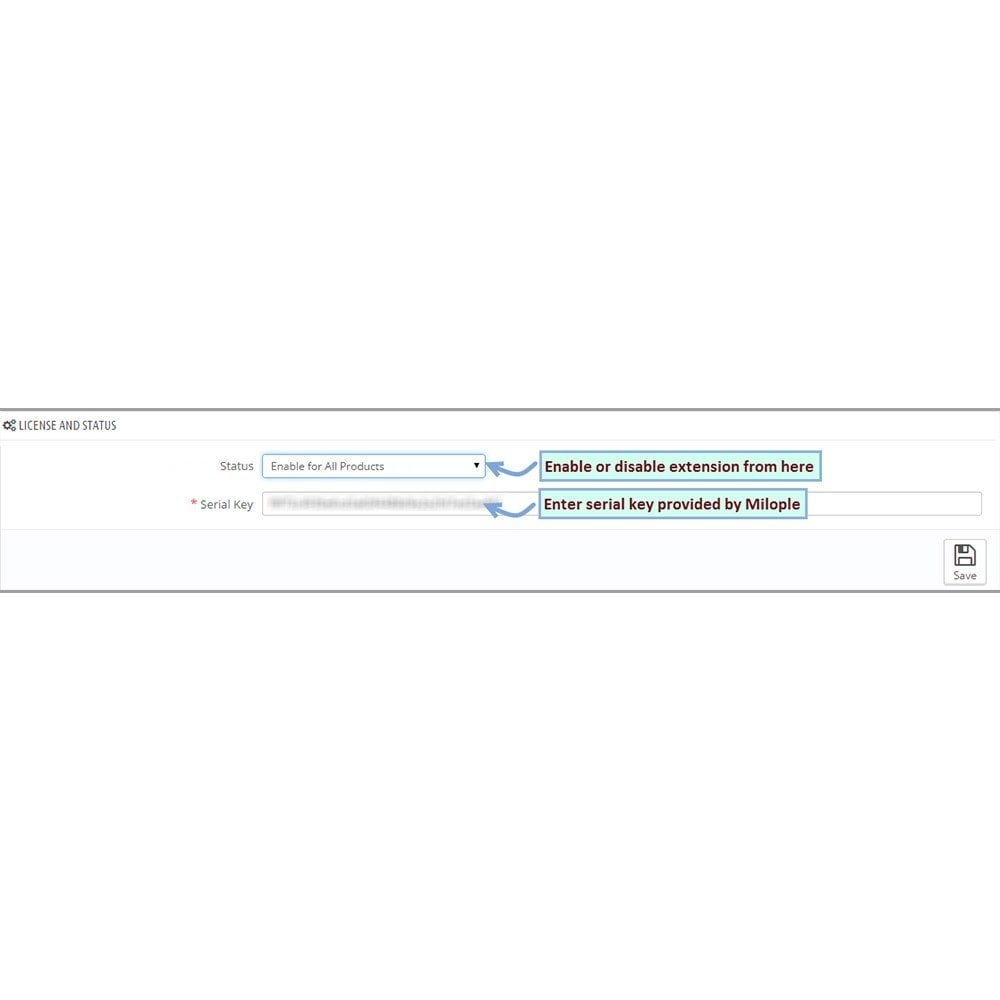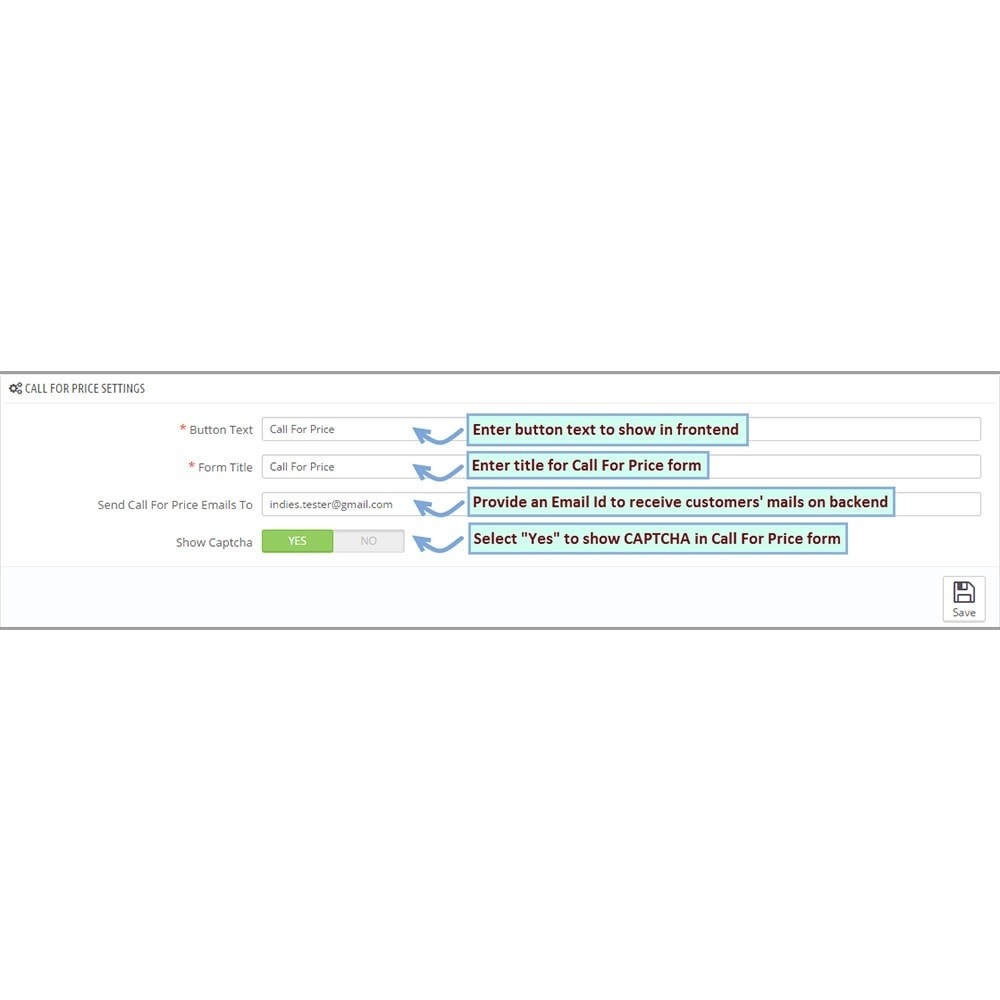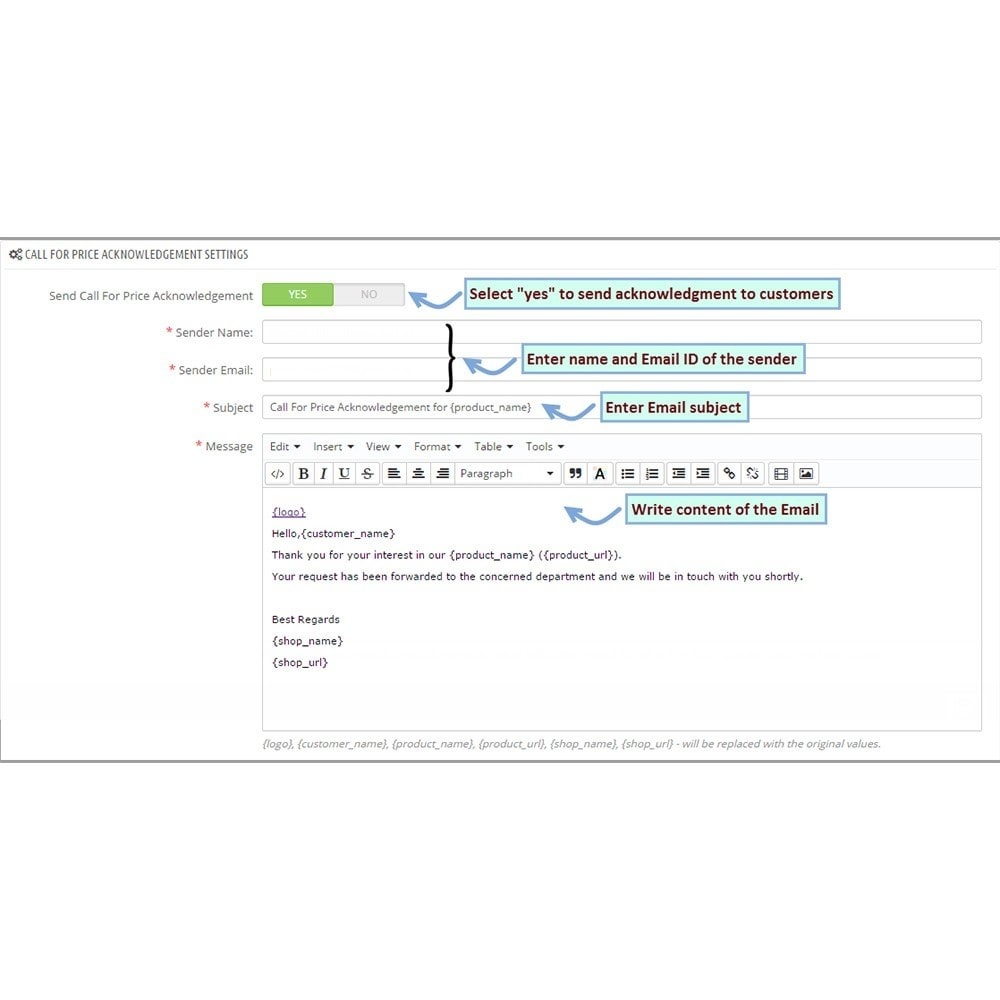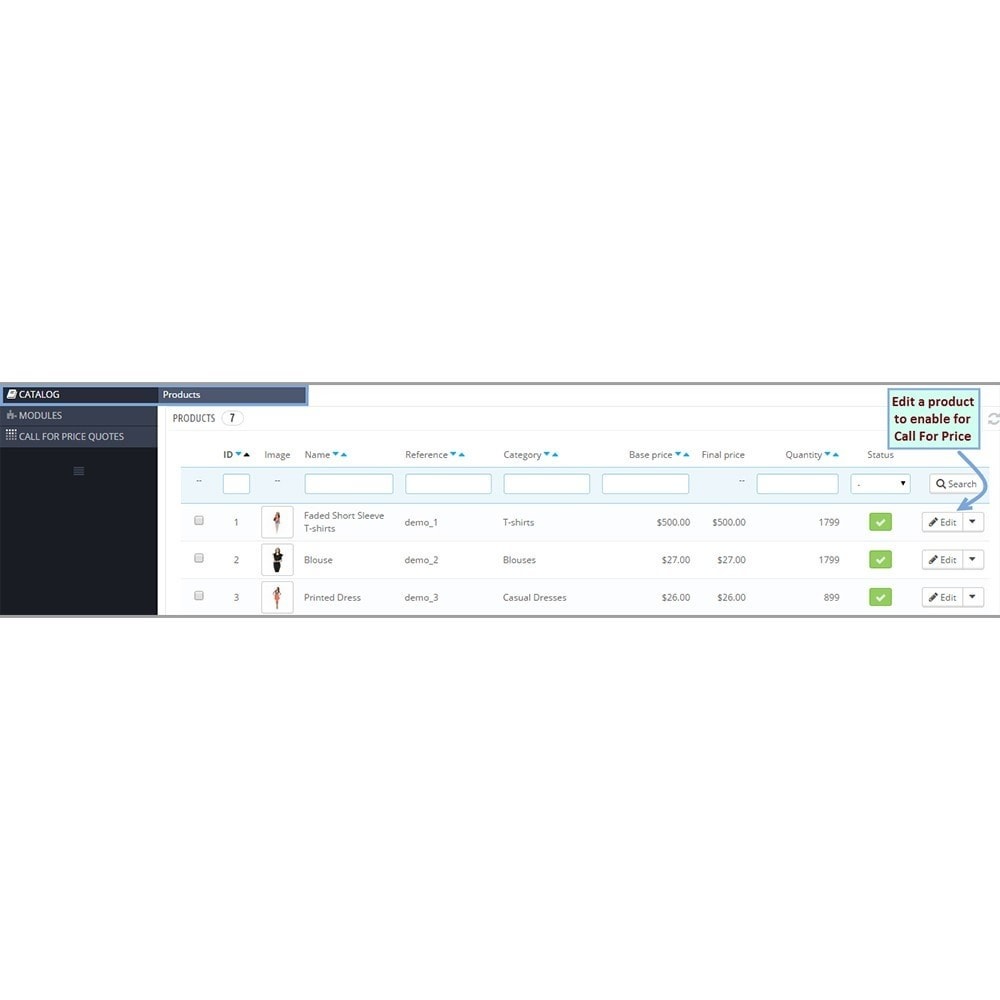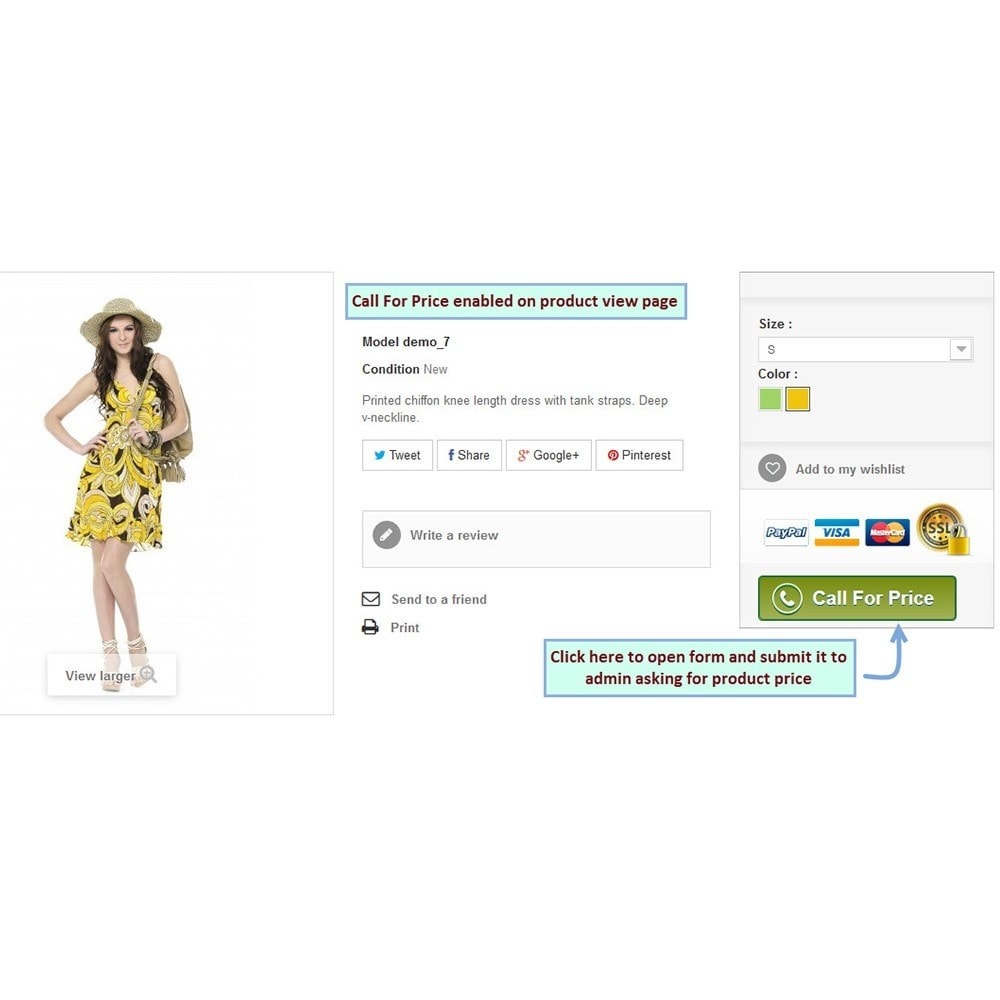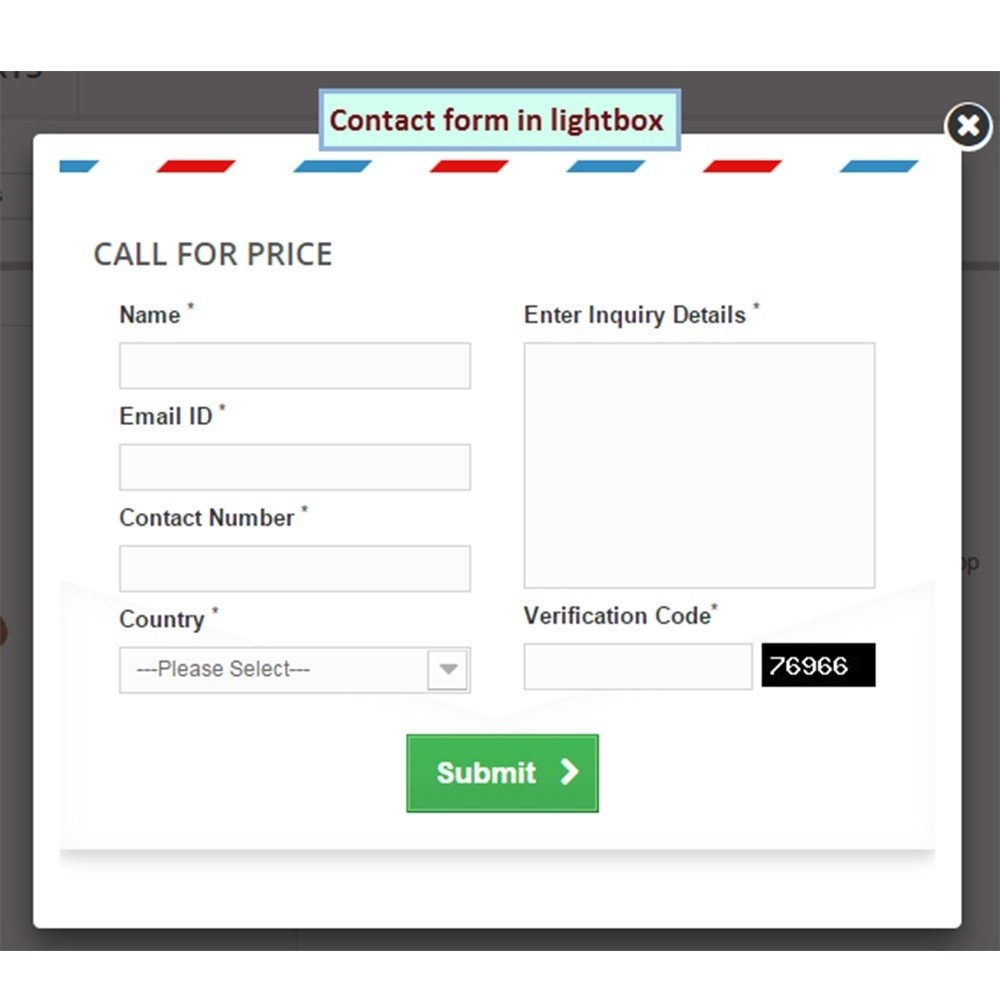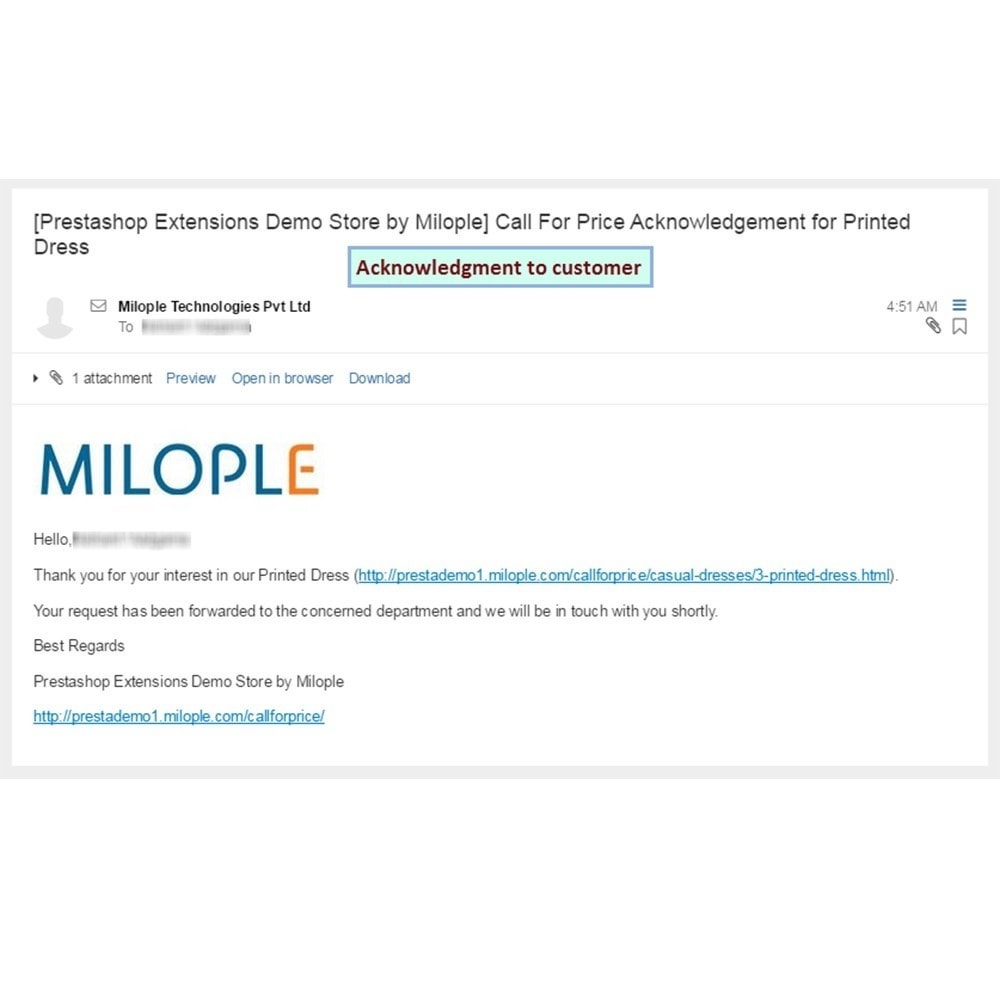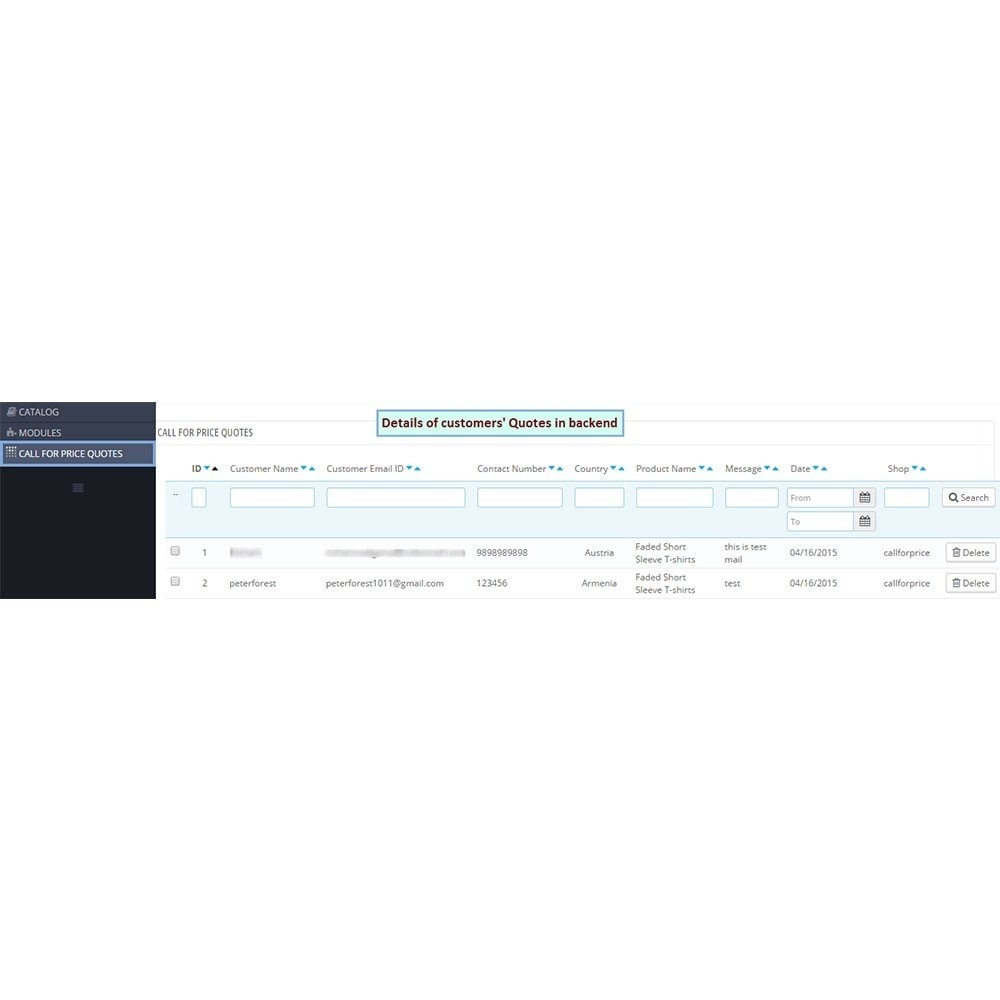 Prezentacja
Hide Product price, Hide Add to cart button. Show Call for price button. Buyers will submit their details in AJAX form and Store merchant can contact them back with price. Generate leads for products.
Korzyści wynikające z tego modułu
Konwersje Ułatwia sprzedaż na międzynarodowym rynku
Selling Products and Services with variable prices?
Don't want to publish prices online?
Customer contacts merchants to know price.
Helps protecting pricing strategy from competitors
Helps selling products and services of variable nature.
Helps selling customizable and personalized products.
Merchant receives email for inquiry of any product.
Builds inquiry list in Prestashop Back office (admin)
Helps you to know customer likings and current trends. 
You need not to worry about varying prices.
The prices of the products which are varying according to its demand and services can be kept under this module.
Extension is product-specific  
Funkcje
Replace "add to cart" button and hide prices on product page and category page.
Call For Price can be activated for all products or selected products.
Admin can apply call for price to all products of a category from Prestashop Back Office.
Admin can enable or disable call for price feature for products directly from grid.  So no need to go to each and every product and edit.
Call for price form window is responsive.
Call for price window provides captcha for security reason.
Call for price lable can be changed by admin.
Supports Simple, Virtual, Bundle and Configurable product types.
Title of AJAX window can be changed by admin.
Custoemr receives confirmation message for submitting their inquiry.
Admin can change the text of confirmation email from back office.
Product Name is set to subject name in the email for better recognition.
Fancy box is availed for call for price contact form.
The box will automatically disappear after successful email submission.
Easy to setup and configure.
Translated in French also
Oto co spodoba się Twoim klientom
Customers can contact store admin very easily
Just need to fill a short simple AJAX based form
Customers can explain their requirements and expectations for the products upfront
After submission of details customer will get a confirmation email
Wsparcie techniczne oraz aktualizacje
Otrzymasz automatycznie 3 miesiące pomocy technicznej dla tego produktu.
Przez 90 dni po zakupie jesteś uprawniony do pomocy technicznej i funkcjonalnej, a także masz dostęp do aktualizacji dla tego produktu.
Często kupowane w zestawie
Community developer Opracował

PrestaShop v1.5.0.0 - v1.7.2.4 Kompatybilność PrestaShop

Community developer Opracował

PrestaShop v1.6.1.0 - v1.7.1.2 Kompatybilność PrestaShop

PrestaShop Opracował

PrestaShop v1.4.0.0 - v1.7.2.4 Kompatybilność PrestaShop
Co nowego w wersji 1.1.2(2017-09-06)
Resolved compatibility issue with version 1.7.2.2
O wydawcy
2013-12-17

Sprzedawca PrestaShop

India

Kraj region
Masz pytanie?
Potrzebujesz pomocy?
Wydawca odpowie Ci w ciągu