Hotline automatisée HiPay Mobile
Opracował
PrestaShop Partners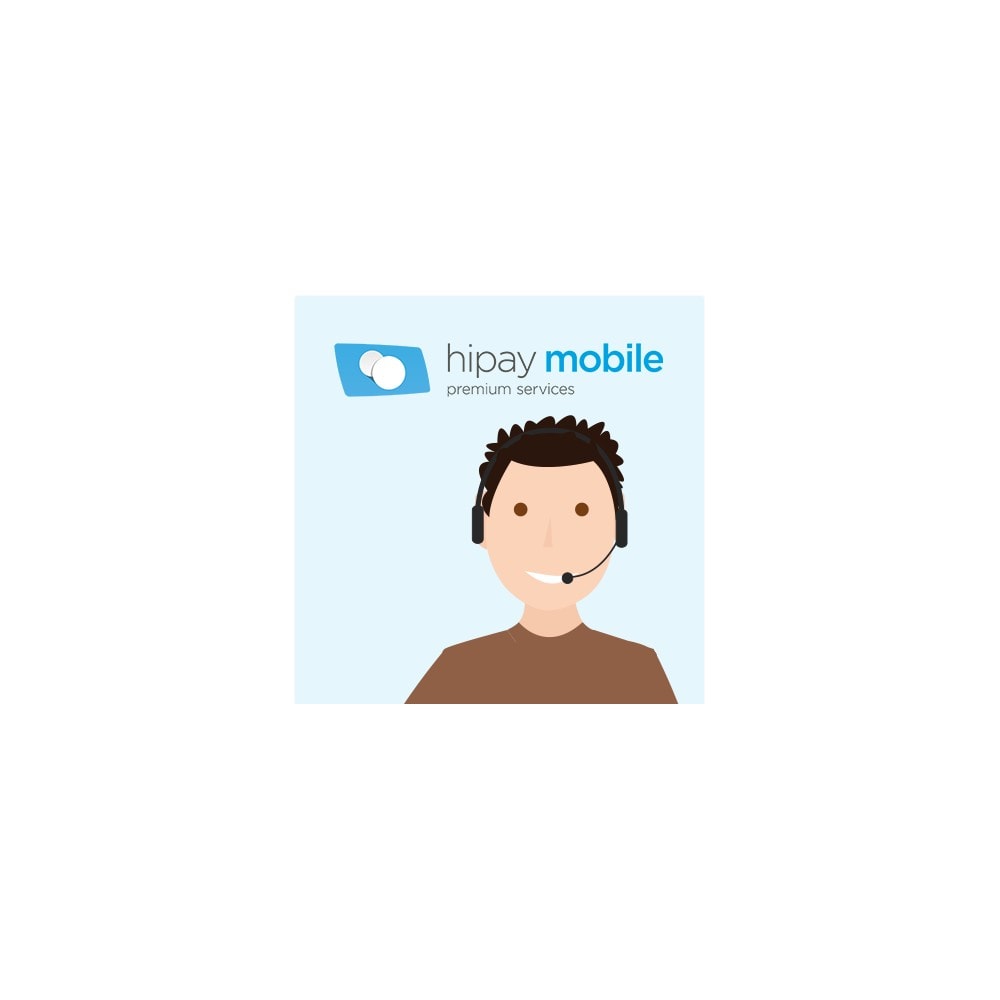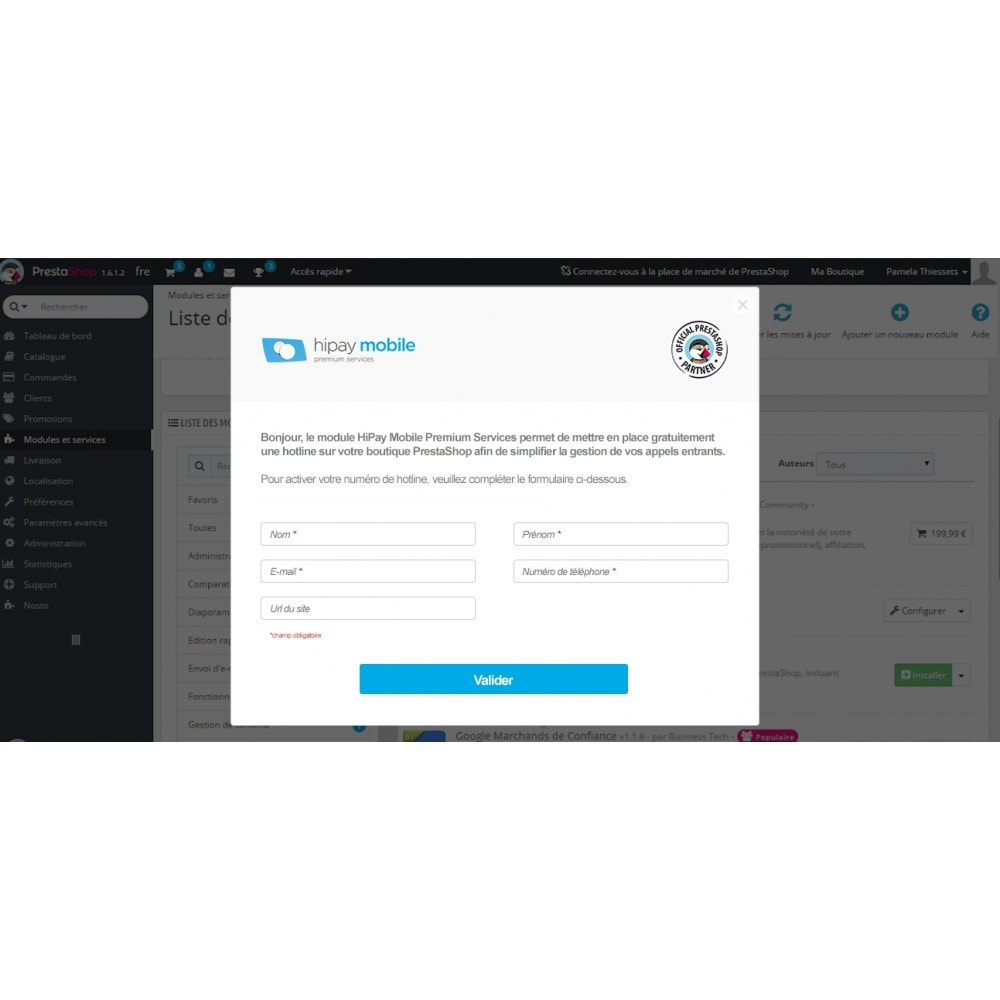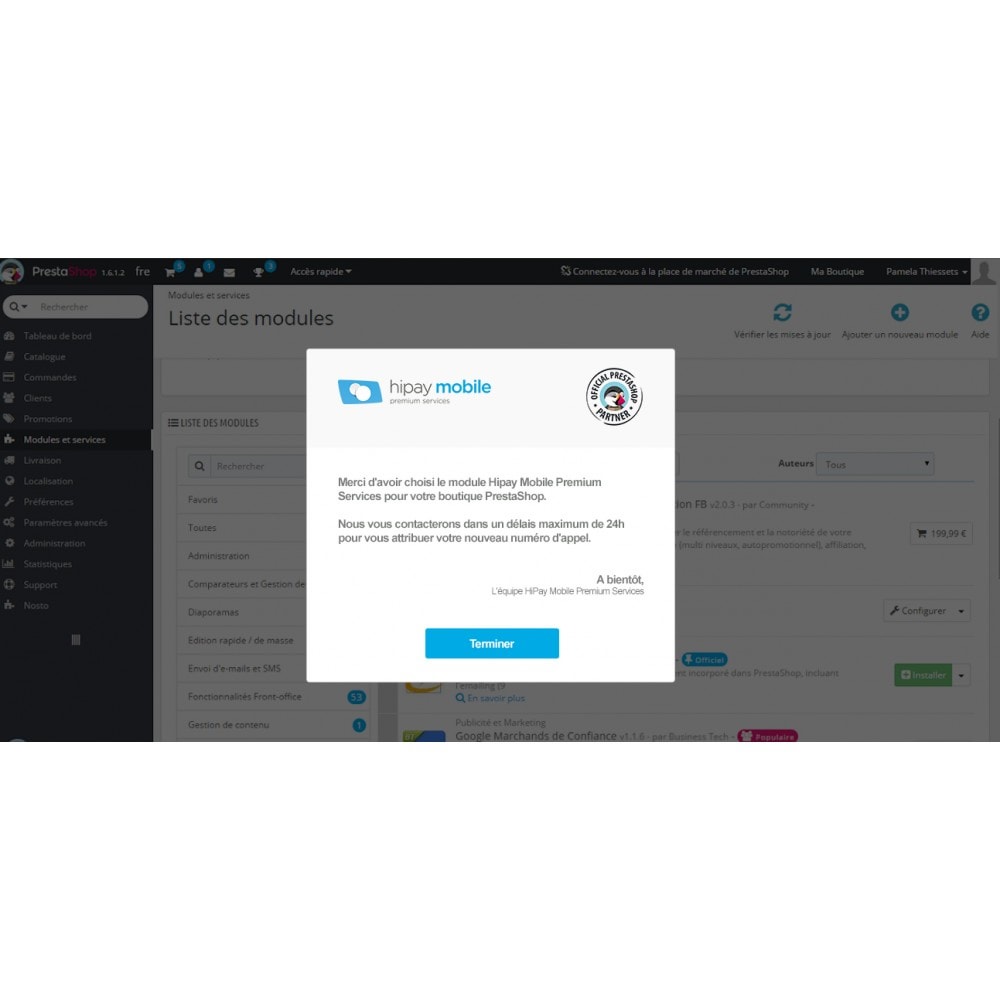 Prezentacja
Automated hotline service to simplify call management on your shop. Quickly integrate your free your hotline. Offer a dedicated phone number and get the best market conditions.

************ This service is available for Fance only ***********
Korzyści wynikające z tej usługi
Konwersje Zwiększa zaufanie klientów do Twojego sklepu
Relacje z klientami Udoskonala relacje z klientami
Simplify communication with your customers by providing a single contact number
Inform or assist your clients
Generate additional revenue with premium number option
Analyze the behavior of callers and optimize your marketing campaigns
Funkcje
Module HiPay Mobile Premium Services Hotline:

Optimize your customer relationship Increase customer satisfaction by providing a PrestaShop store hotline that redirects your customers directly to the right department. Integrate your free hotline module. Submit a premium rate number (additional source of income) or a local number and get in both cases the best market conditions.

Features

With the Hipay Mobile Premium Services Hotline module and you have a hotline and redirect callers to different departments of your business: customer service, customer service ...
Your hotline also allows you to broadcast audio information to your customers: delivery terms, conditions for return or refund, delivery tracking ...
Instalacja
Quick installation in a few steps:
Complete the form (click 'Discover the offer')
HiPay Mobile Premium Services assigns you your new number and your password Log into your back office
Click the "Modules" tab Then select the module "Automated Hotline HiPay Mobile"
Finally, fill in the number that was assigned to you and click "Save"