moduł Buy/Donwload music MP3 - Flash or HTML5 player
Opracował
Community developer
(11 głosy)
Na średnią ocenę składają się wszystkie głosy otrzymane przez ostatnie pół roku.
+100
downloads!
PrestaShop
1.5.2.0 - 1.5.3.1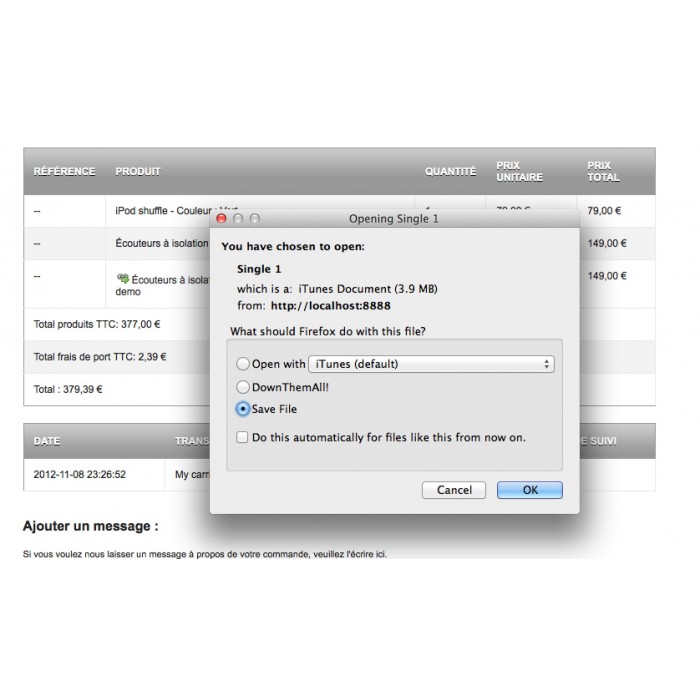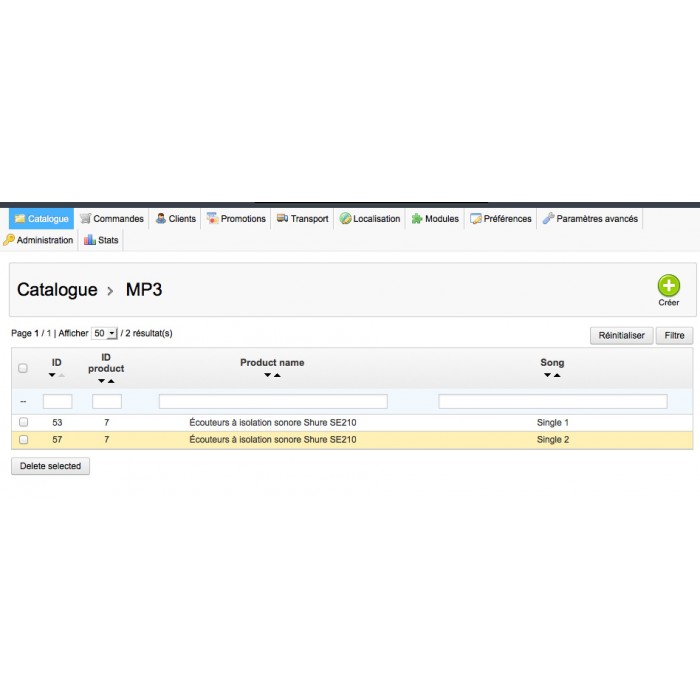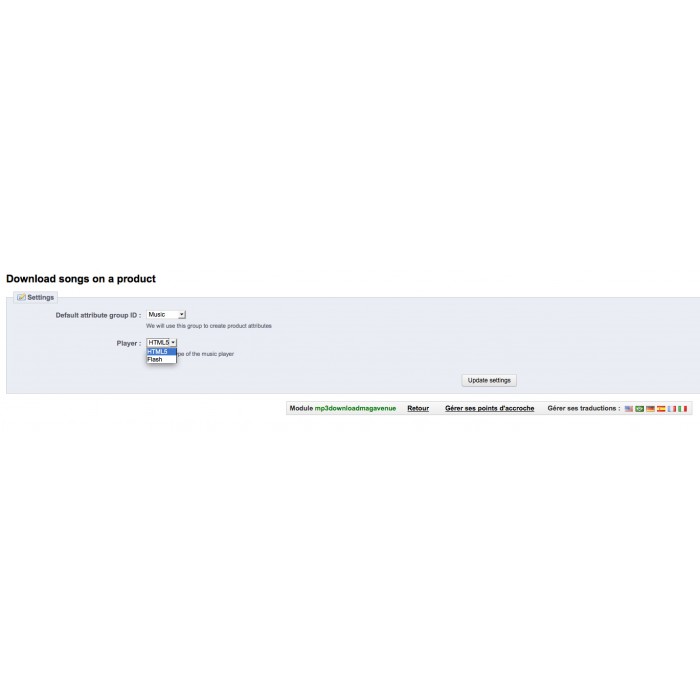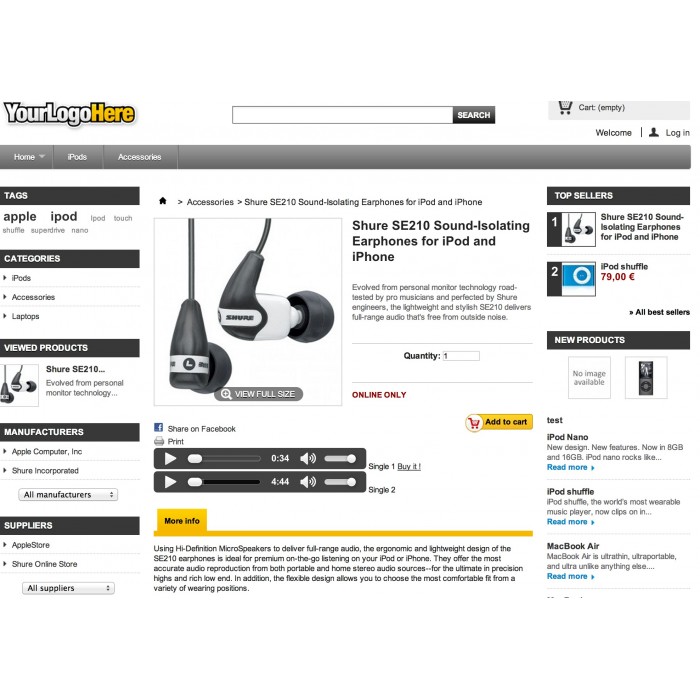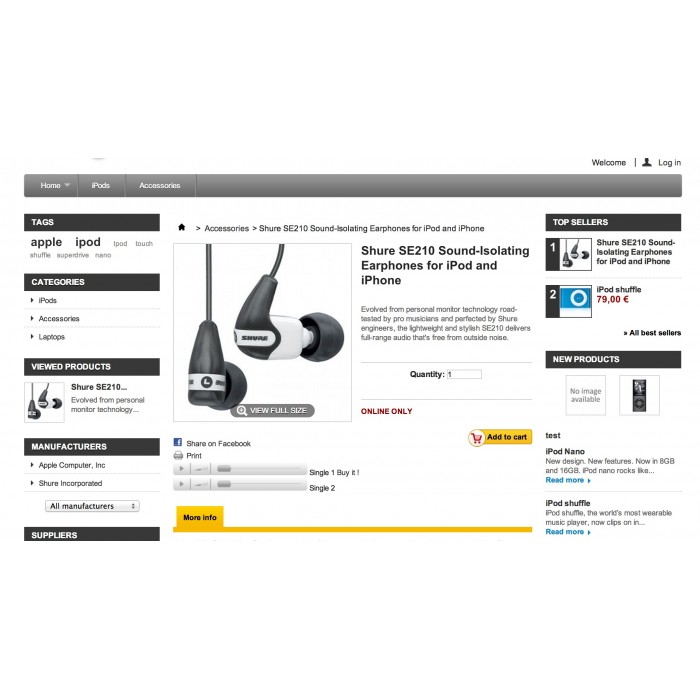 Prezentacja
Allow you to sell Music, songs, album from your shop.
Add multiple music to a single product page. For each music you can display a player that will allow the customer to hear a demo.
You can choose the player to be in HTML5 or in Flash.
Korzyści wynikające z tego modułu
Simply promote your album, and your songs by displaying a audio player in your product page.
You can also choose to sell every single of your album.
Funkcje
Feature :
add music as combination to a product
songs will be displayed on the product page on the front office
each song will have a audio player
audio player available in HTML5 or Flash
a link to buy the song can be added
when the customer buy the song, a mail will be sent with a download link
the customer can also download the song from his order history
Wsparcie techniczne oraz aktualizacje
Otrzymasz automatycznie 3 miesiące pomocy technicznej dla tego produktu.
Przez 90 dni po zakupie jesteś uprawniony do pomocy technicznej i funkcjonalnej, a także masz dostęp do aktualizacji dla tego produktu.
Rekomendacja
You will need copy some files in the "override" folder of Prestashop. So you will need a file access to your Prestashop installation.
Oto co spodoba się Twoim klientom
Customer can hear a demo before buying your album or one single of your album. The presentation is very similar to existing music store in order to improve buying rate.
Instalacja
Installation notice is attached in French and in English. We can also install the module for free in a 3 days notice.
O wydawcy
2009-06-05

Sprzedawca PrestaShop

France

Kraj region
Masz pytanie?
Potrzebujesz pomocy?
Wydawca odpowie Ci w ciągu