moduł Download MP3 music with demo player
Opracował
Community developer
(7 głosy)
Ponad 90 % użytkowników poleca ten produkt
Na średnią ocenę składają się wszystkie głosy otrzymane przez ostatnie pół roku.
+100
downloads!
PrestaShop
1.5.0.0 - 1.7.1.2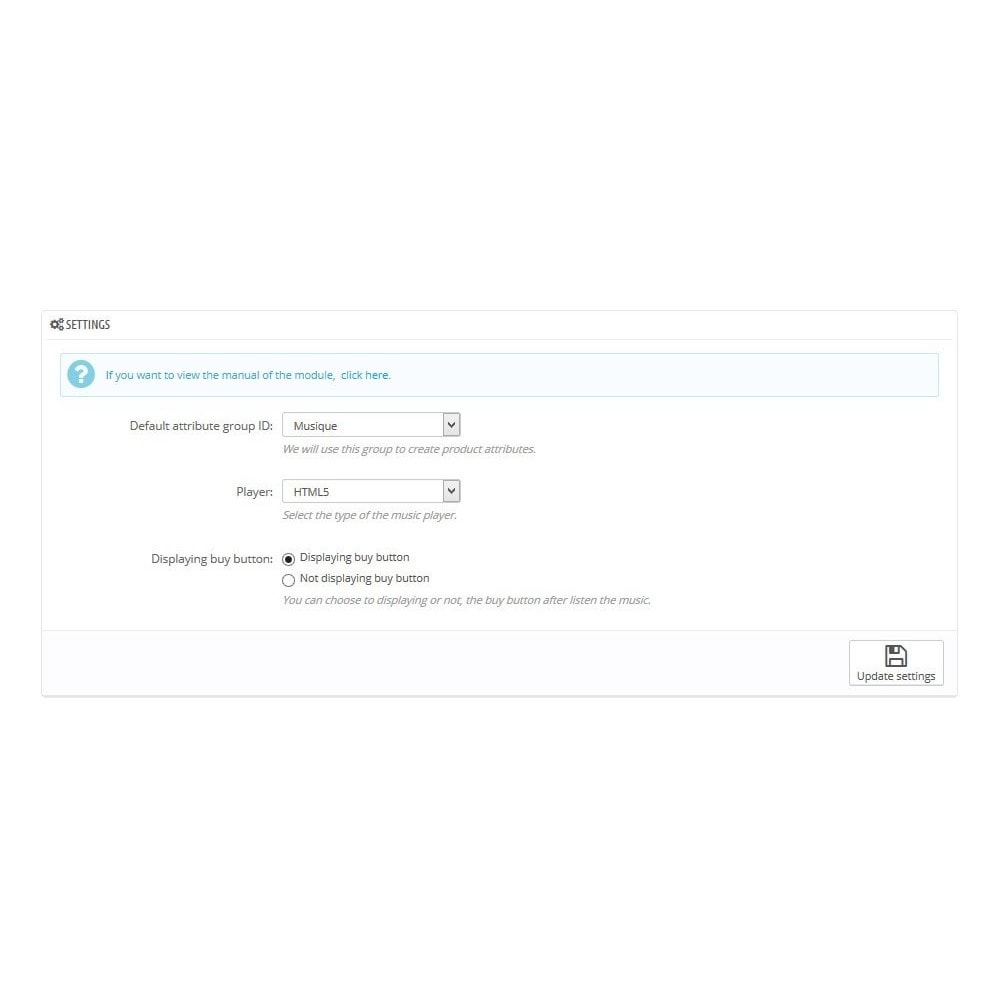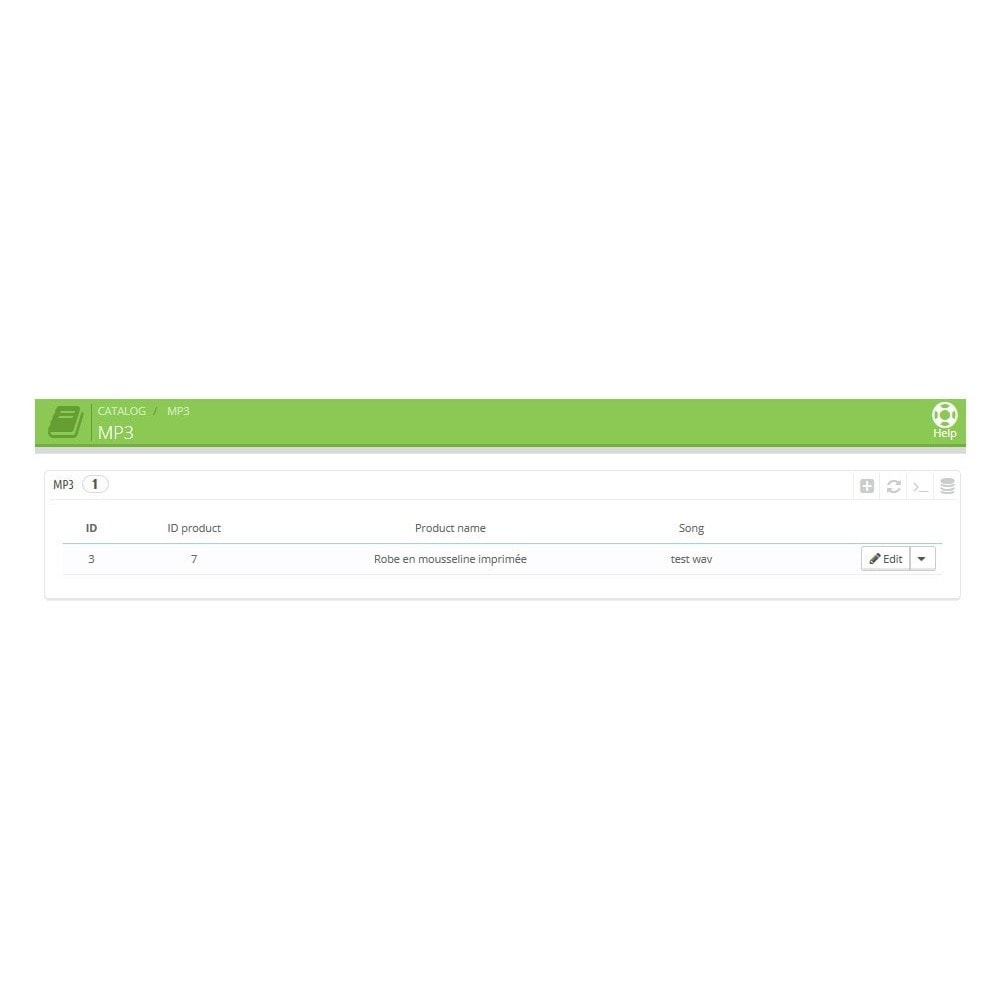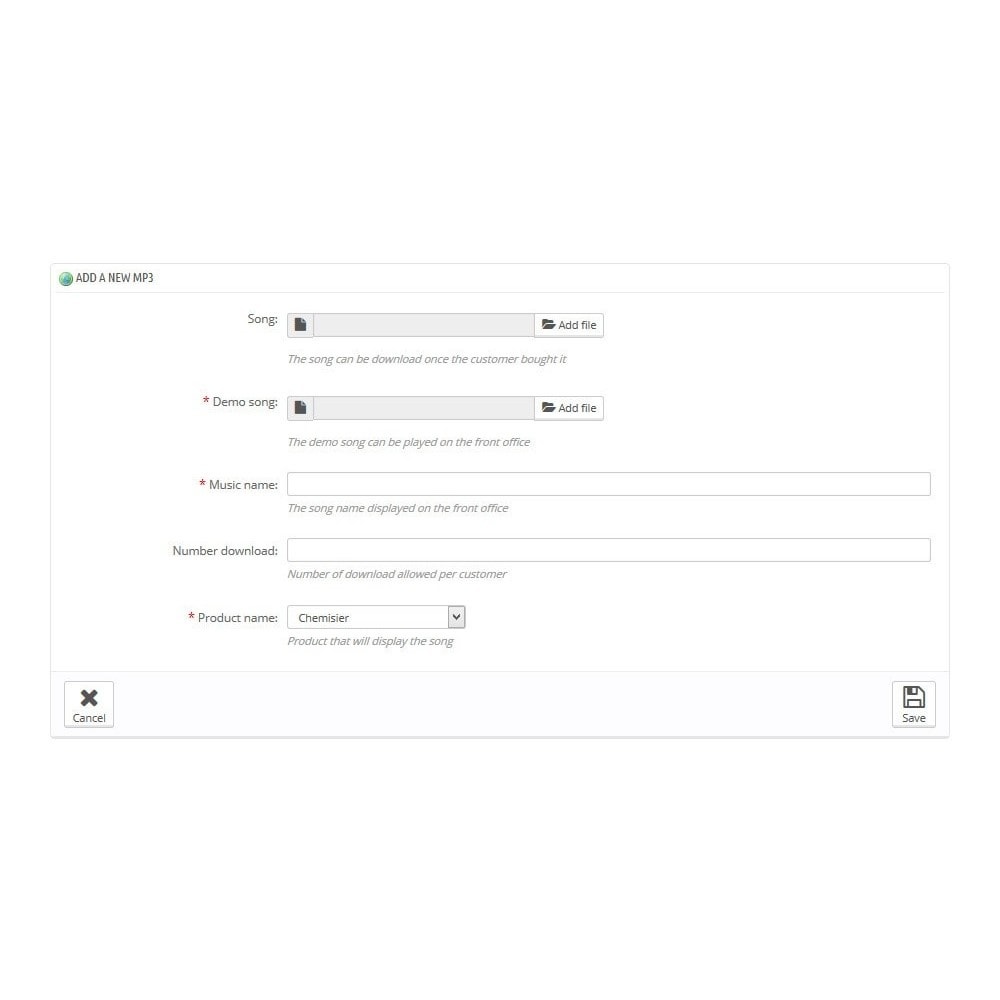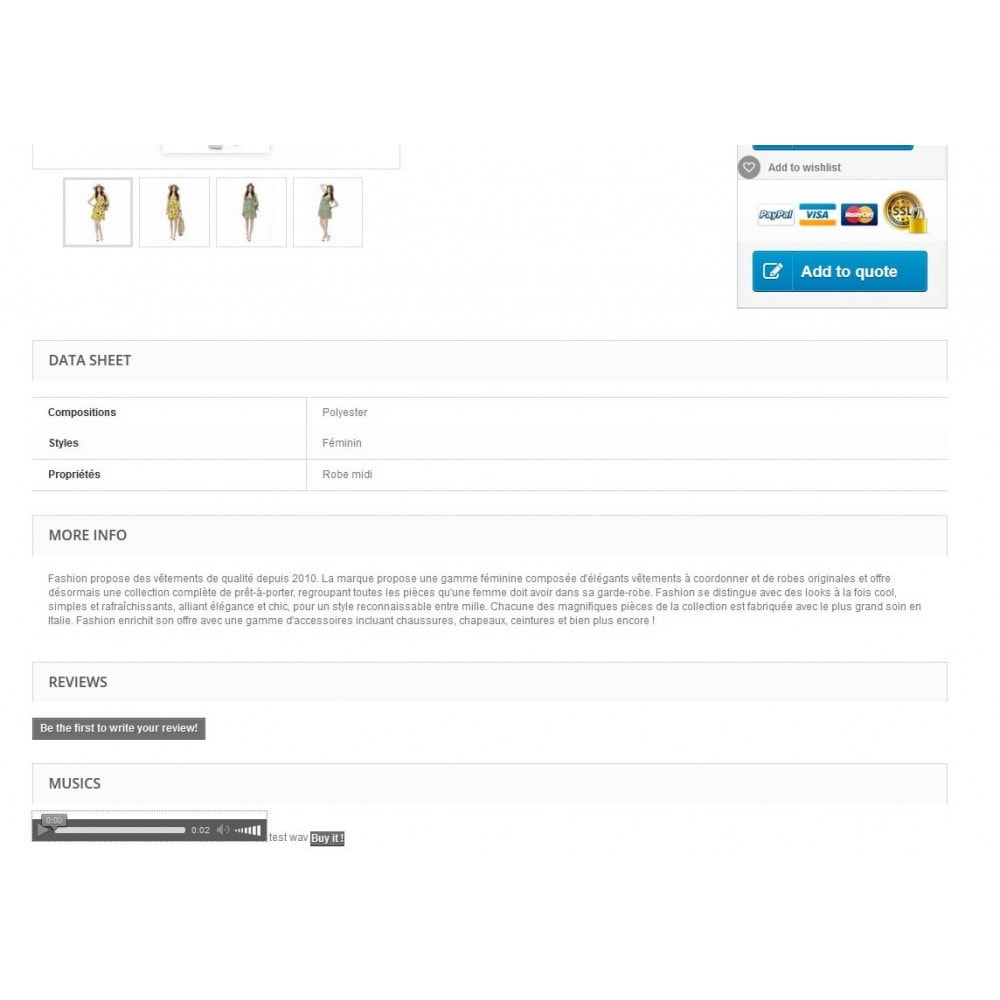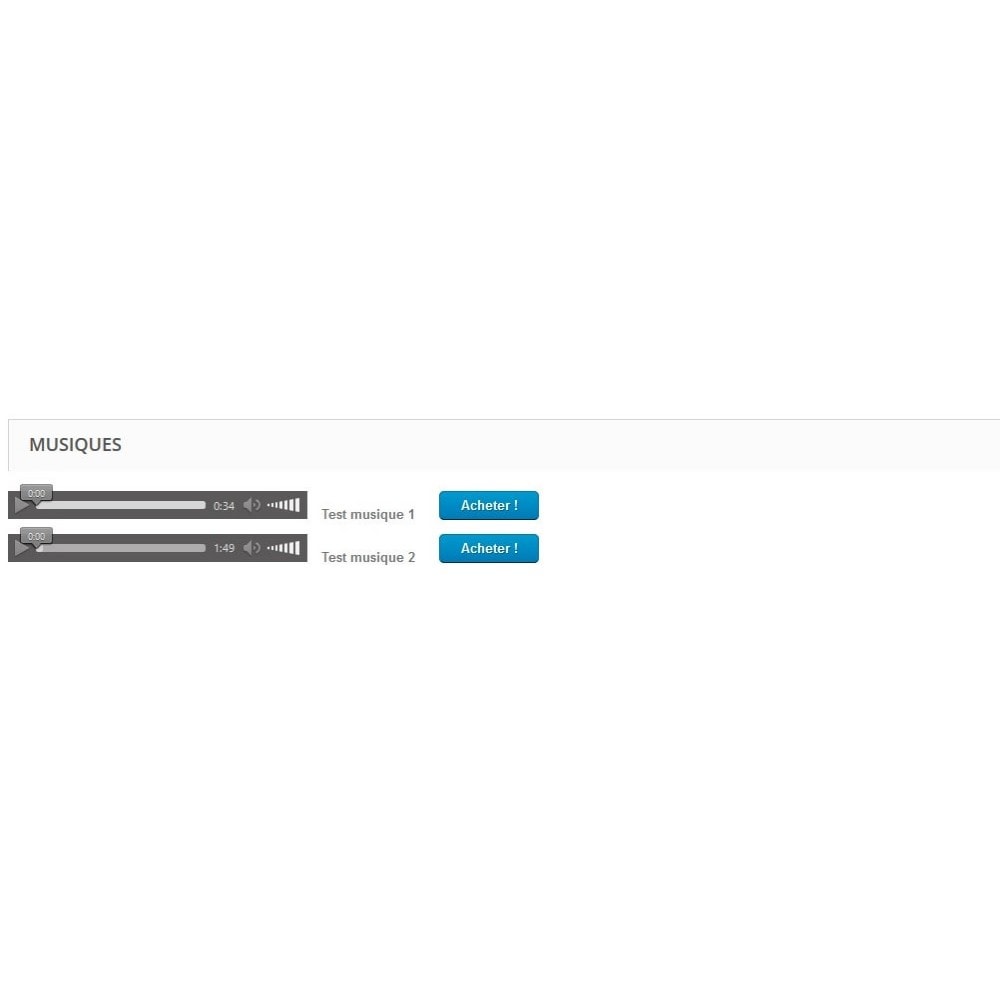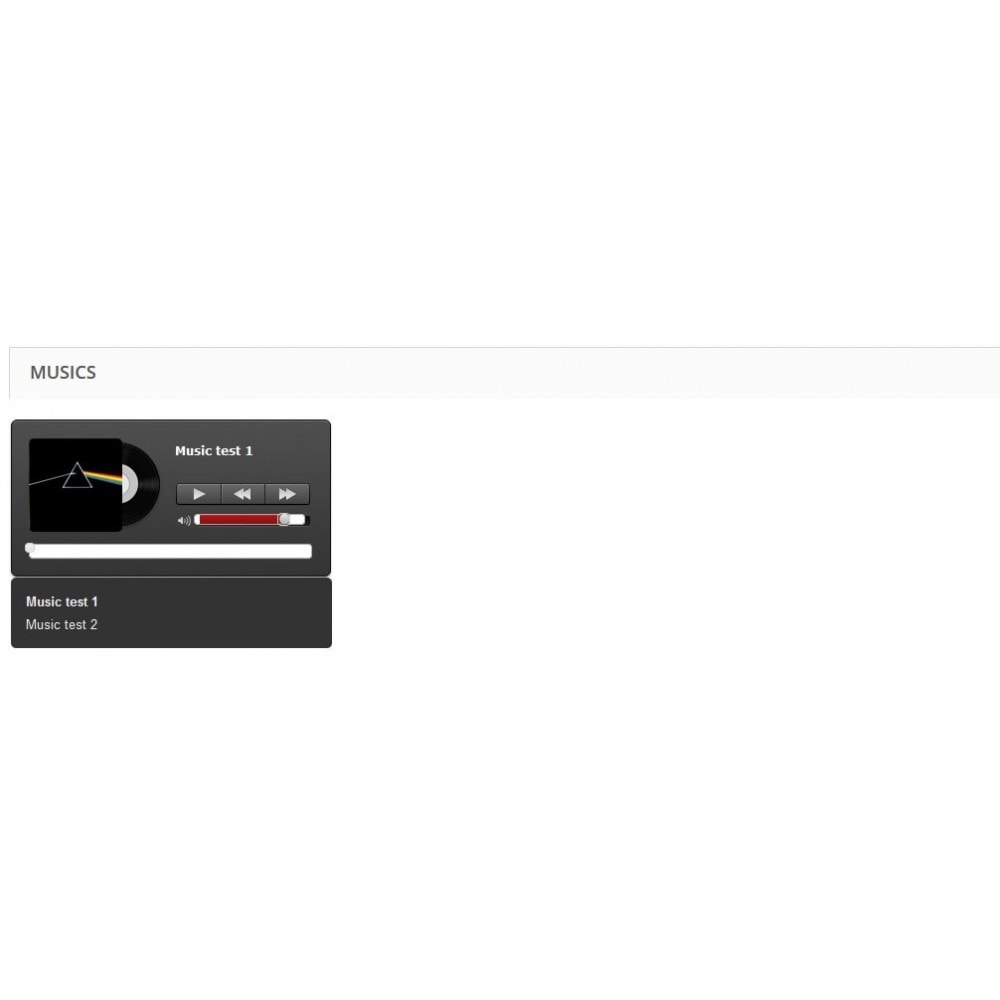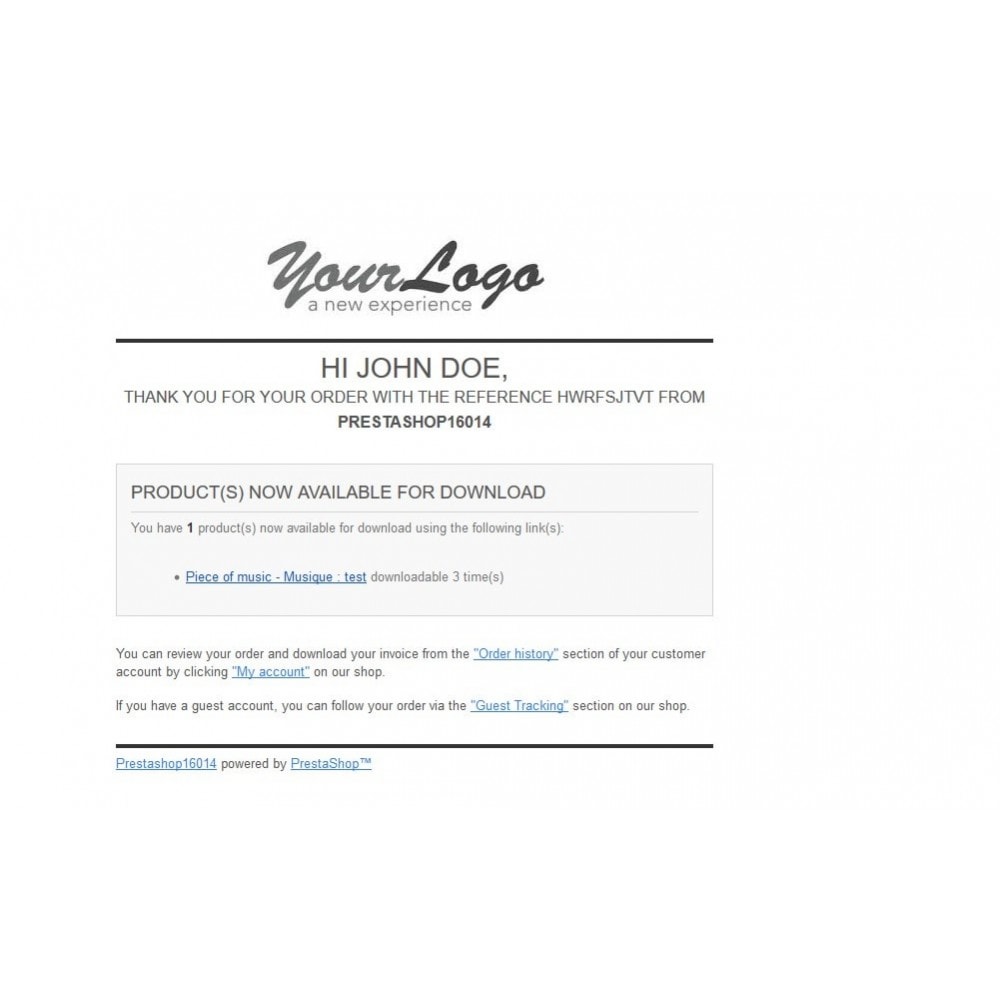 Prezentacja
This module is ideal for selling music, albums MP3, WAV, OGG on your online shop !
This module allows you to manage multiple music for a single product. And you allow the customer to buy the whole album or choose from the different music.
 
Korzyści wynikające z tego modułu
Konwersje Waloryzuje Twoje produkty
It can sell track of music or whole album.
Customer can listen music before buy it.
Customer can download track that buy it directly from his account.
You can choose that customer only listen music and not buy iy
 
Funkcje
Below the product images, a flash or a html5 listener is displayed for each music, allowing a preview of the music (which you can download).
Once the order is validated, the client can directly download music from their account.
You can add many track music for a product
You can choice in configuration module, that customer only listen music and not buy and download music.
 
Oto co spodoba się Twoim klientom
The customer can listen one or more tracks of music before making his purchase.
It is independent and can download music tracks directly from his account without merchant intervention.
Wsparcie techniczne oraz aktualizacje
Otrzymasz automatycznie 3 miesiące pomocy technicznej dla tego produktu.
Przez 90 dni po zakupie jesteś uprawniony do pomocy technicznej i funkcjonalnej, a także masz dostęp do aktualizacji dla tego produktu.
Często kupowane w zestawie
Community developer Opracował

PrestaShop v1.5.0.0 - v1.7.1.2 Kompatybilność PrestaShop

ModuleFactory Opracował

PrestaShop v1.5.0.0 - v1.7.2.4 Kompatybilność PrestaShop

Teapot Creative Opracował

PrestaShop v1.6.1.0 - v1.6.1.17 Kompatybilność PrestaShop
Co nowego w wersji 2.0.8(2017-04-10)
v2.0.5 : corrected download songs in customer account
v2.0.6 : corrected a bug in a search filter
v2.0.7 : corrected bugs and compatibility with validator
v2.0.8 : add playlist choice and add Prestashop 1.7 version
O wydawcy
2009-06-05

Sprzedawca PrestaShop

France

Kraj region
Masz pytanie?
Potrzebujesz pomocy?
Wydawca odpowie Ci w ciągu