moduł Serial numbers (product key manager)
Opracował
Community developer
(5 głosy)
Na średnią ocenę składają się wszystkie głosy otrzymane przez ostatnie pół roku.
+100
downloads!
PrestaShop
1.6.0.4 - 1.7.1.2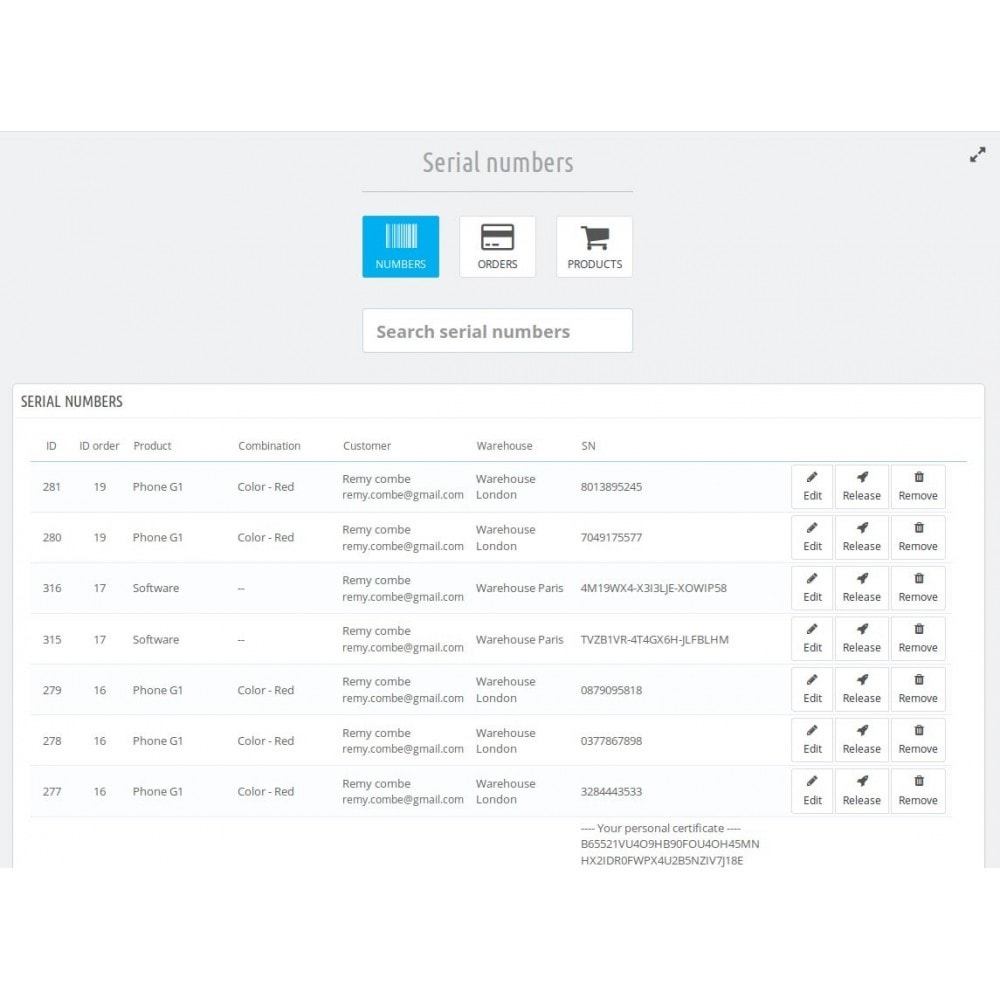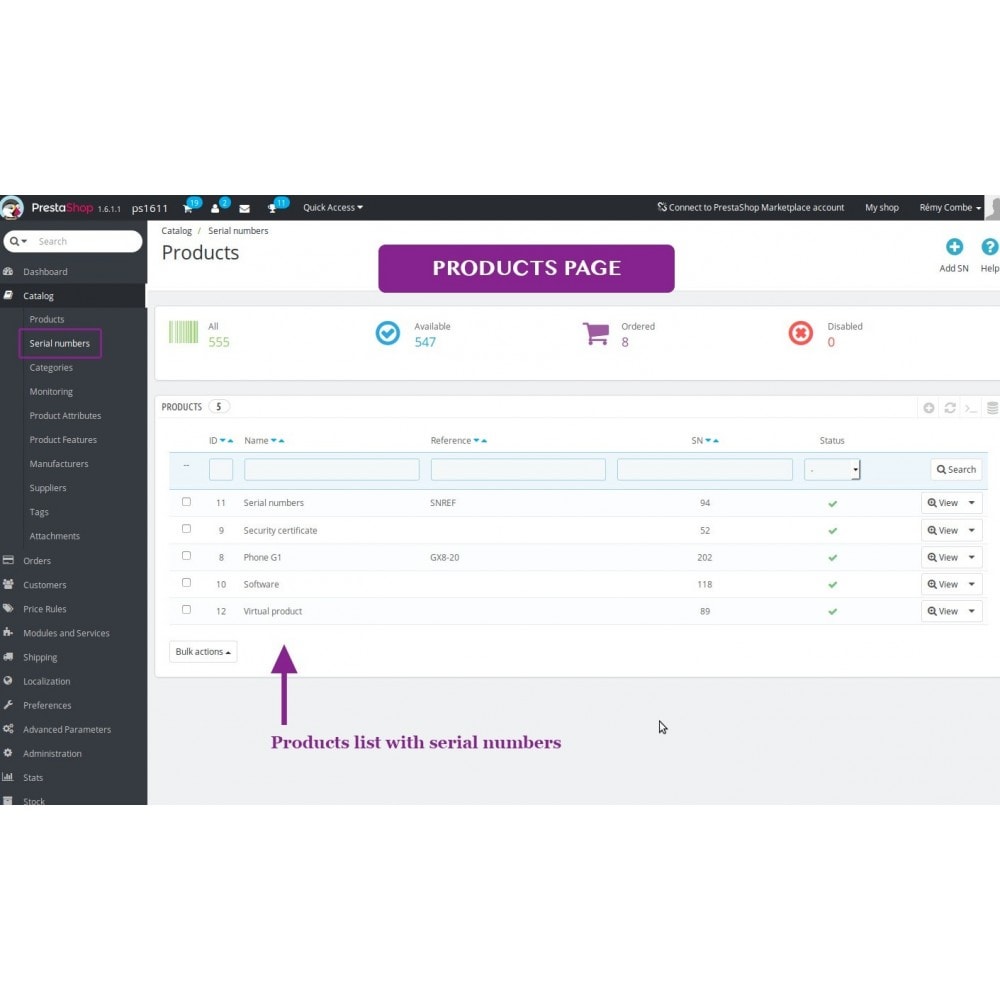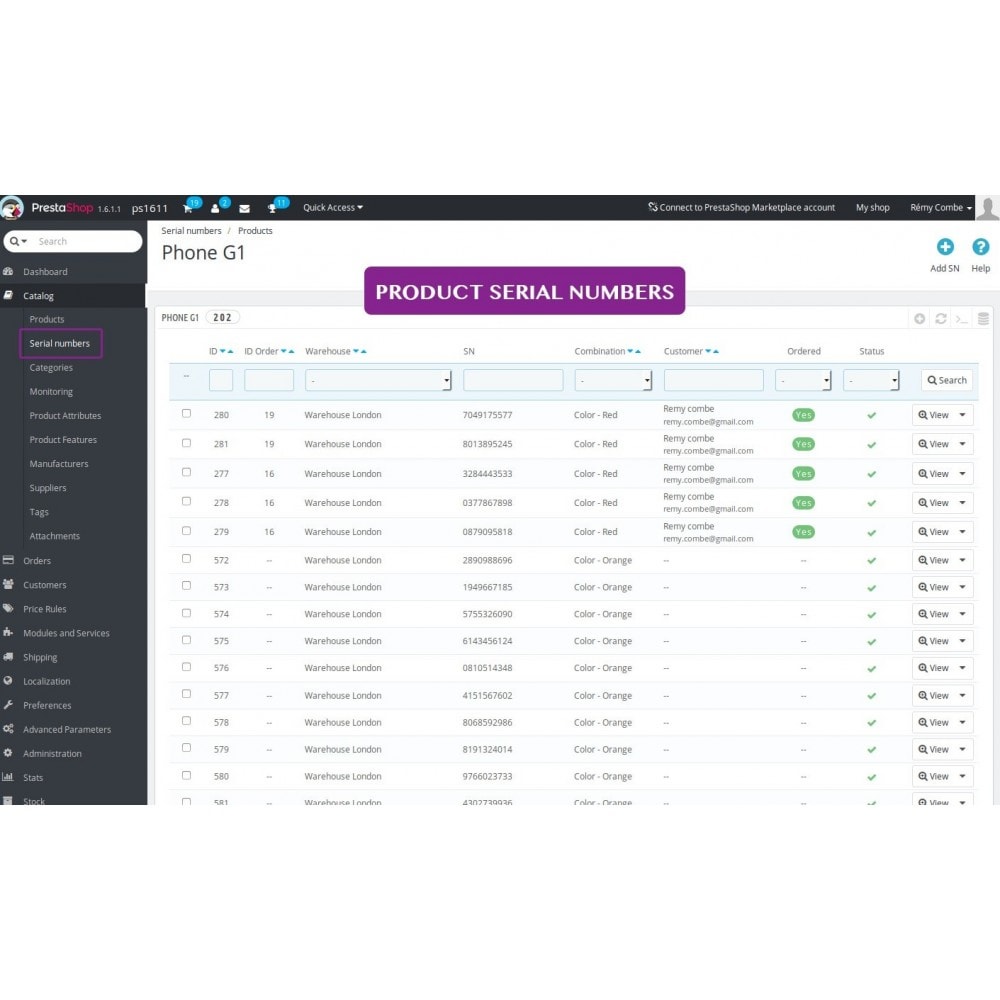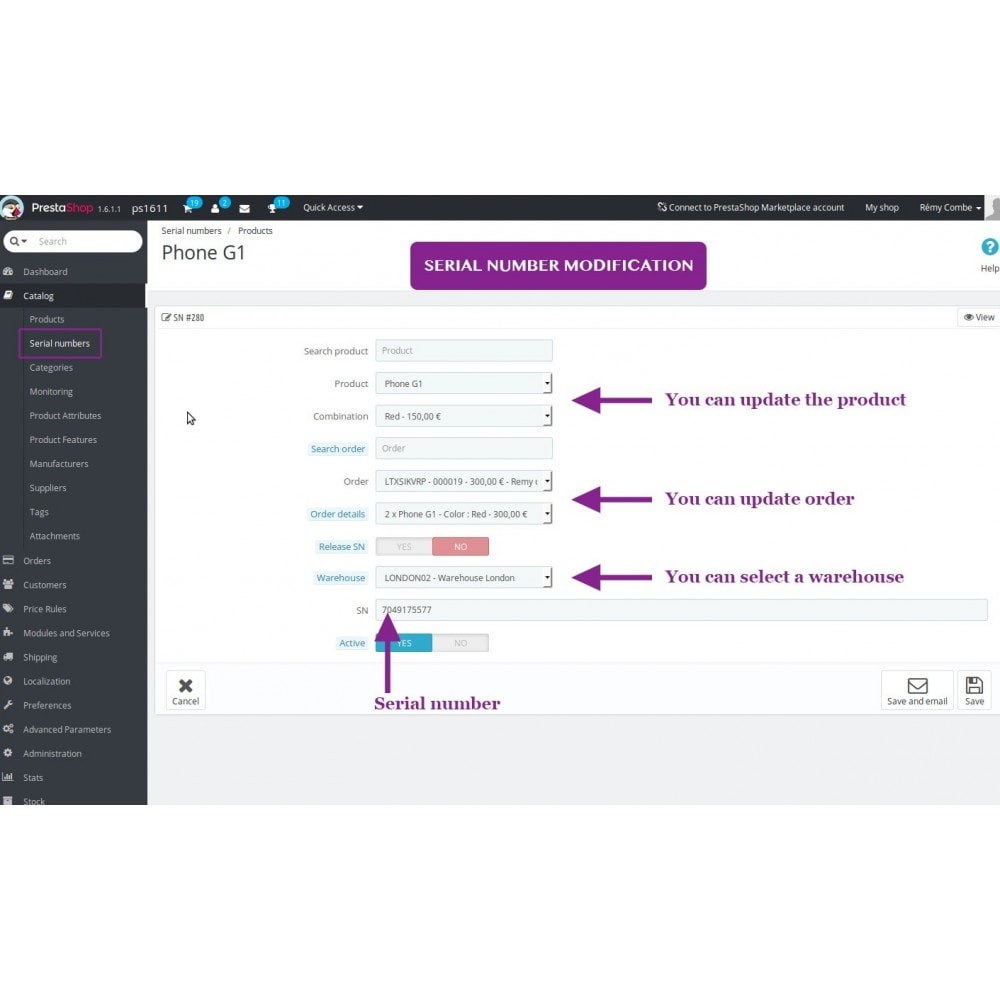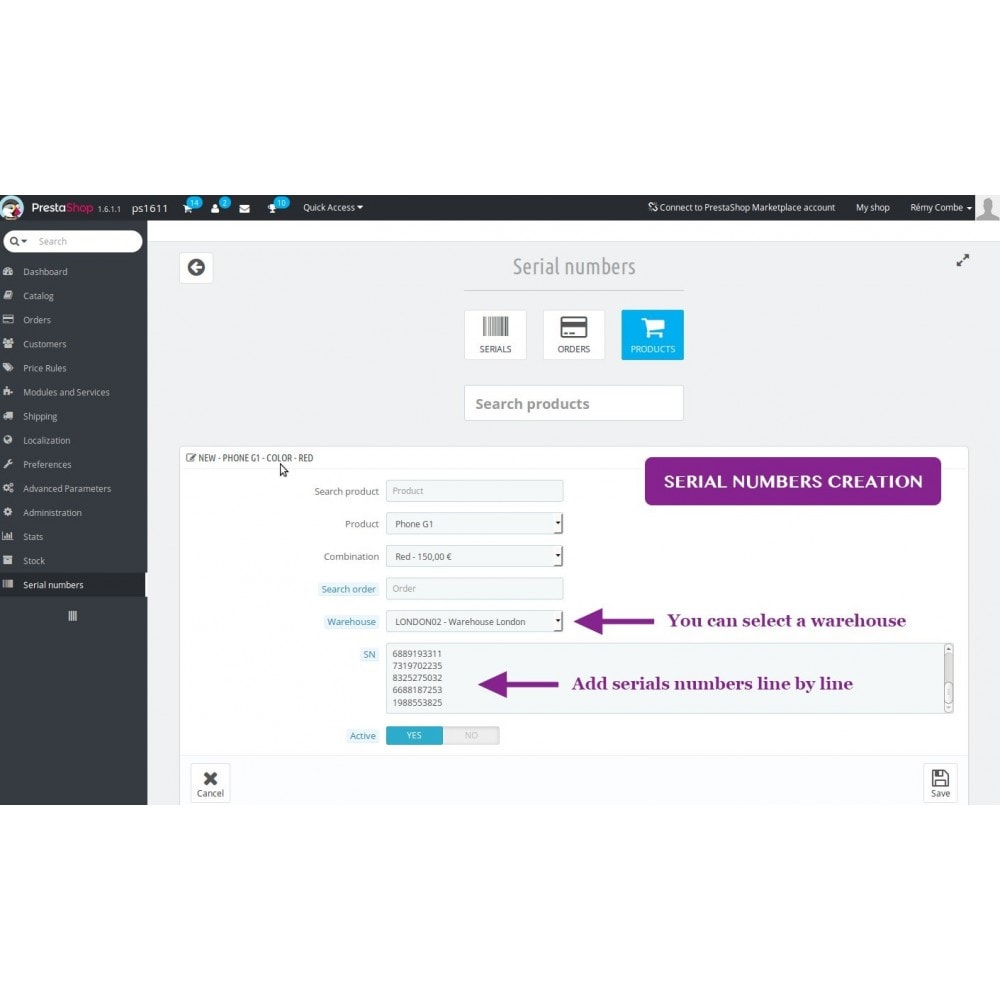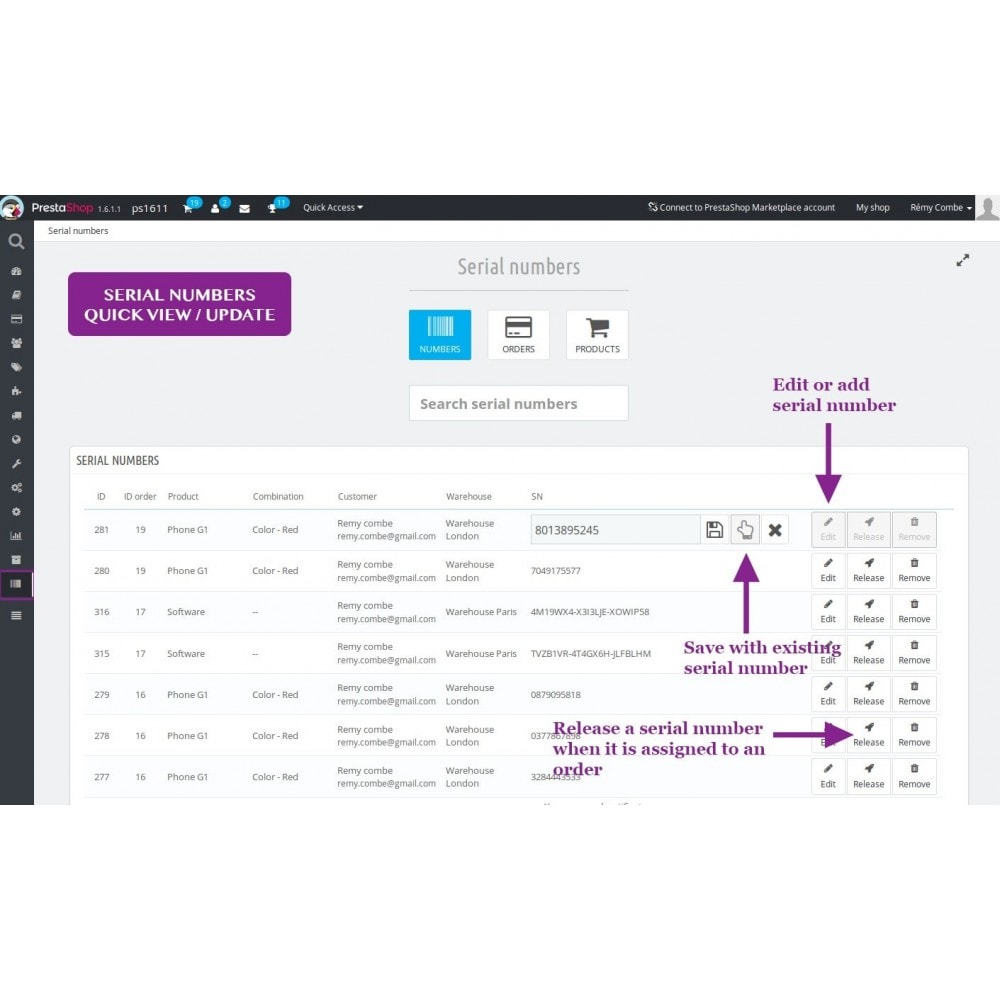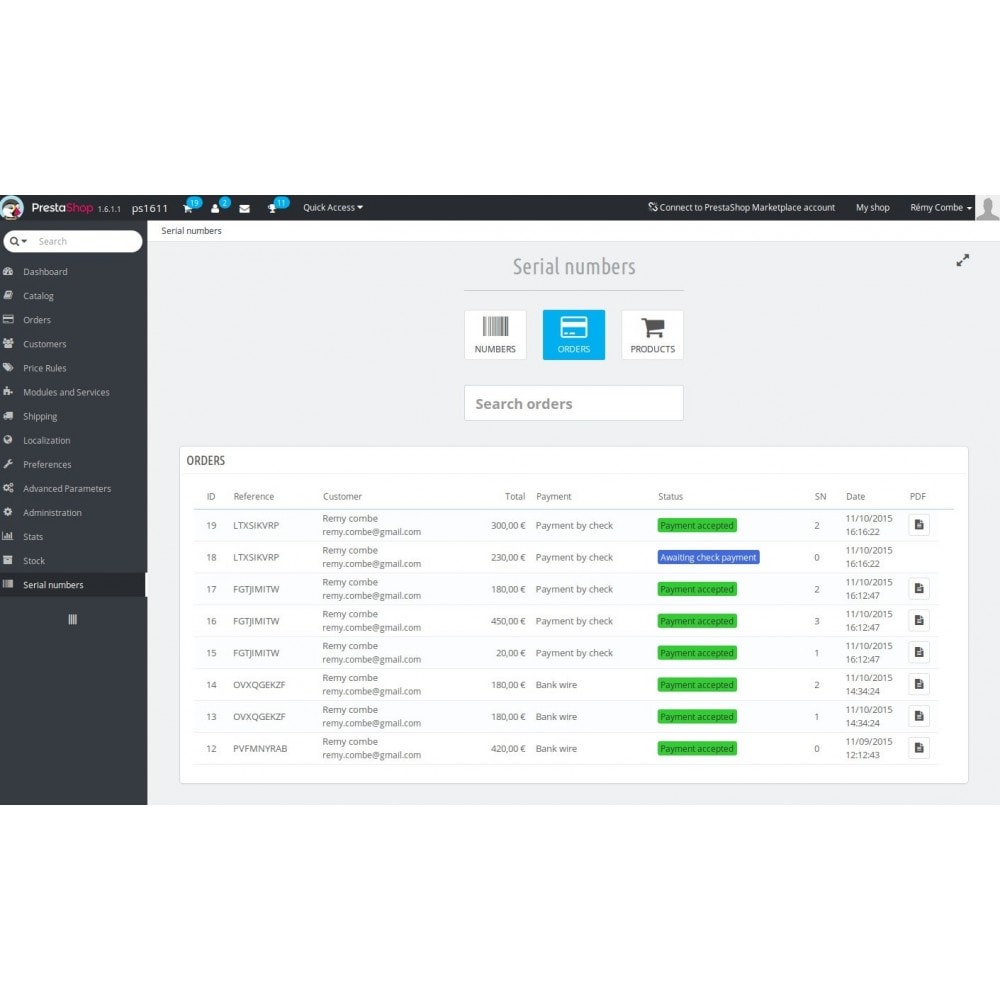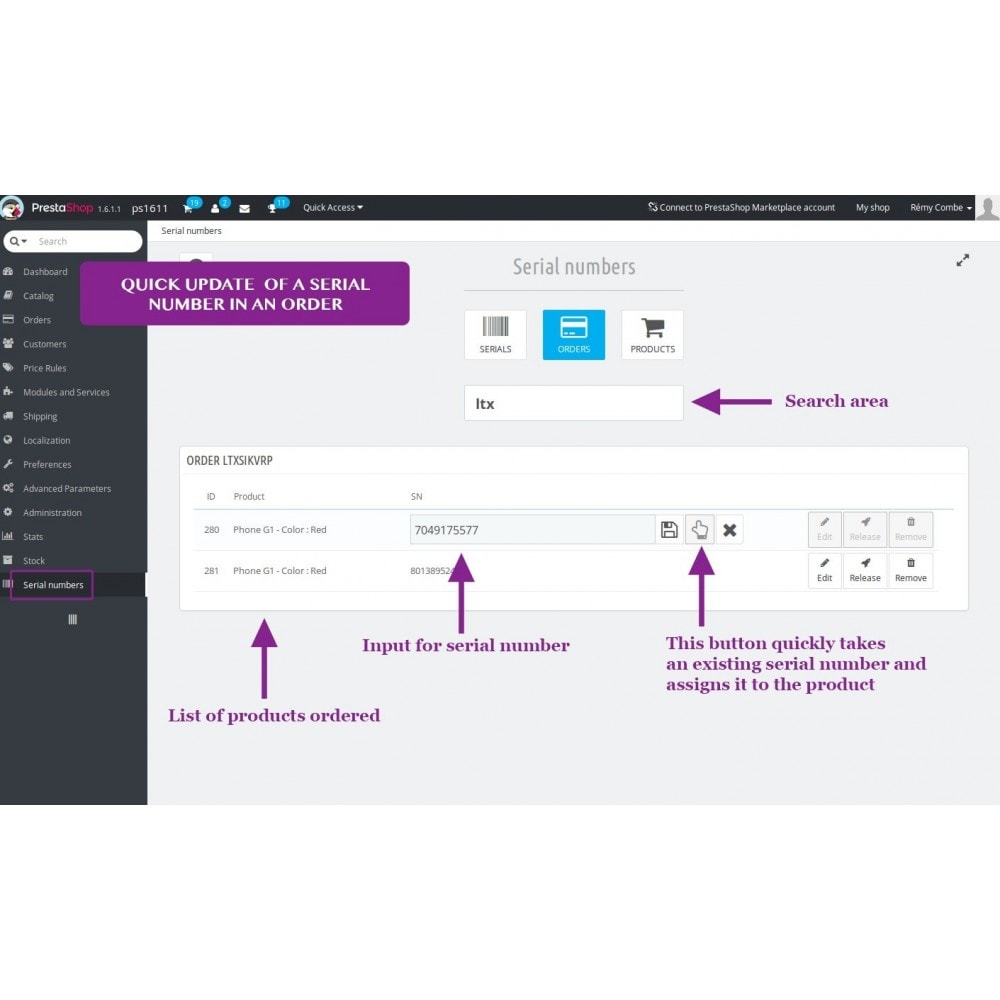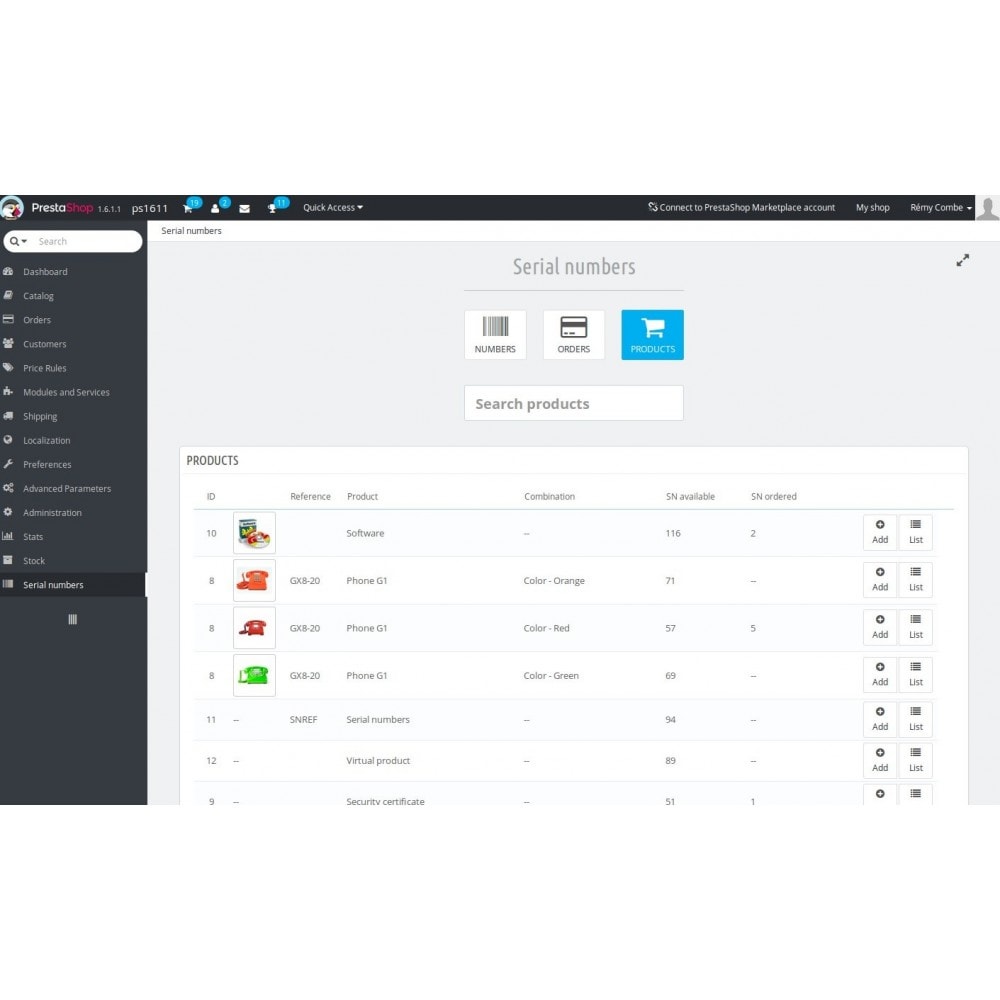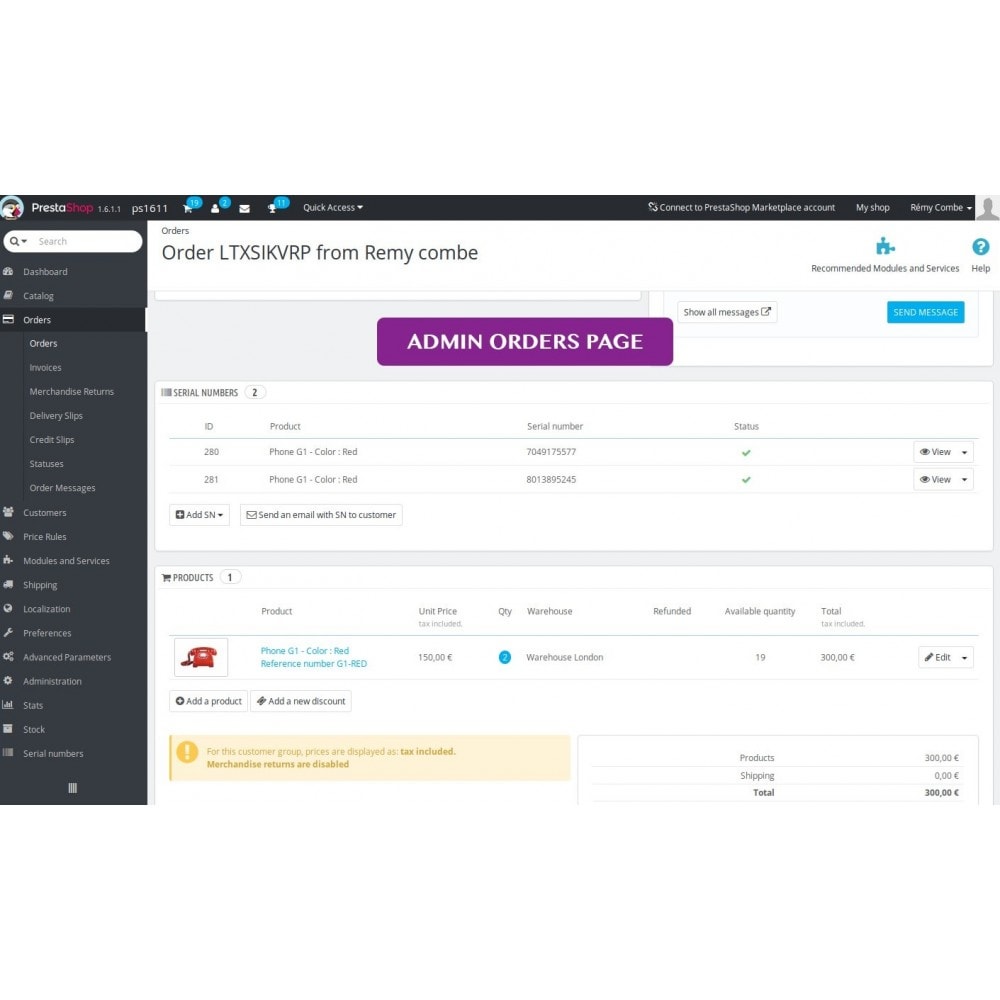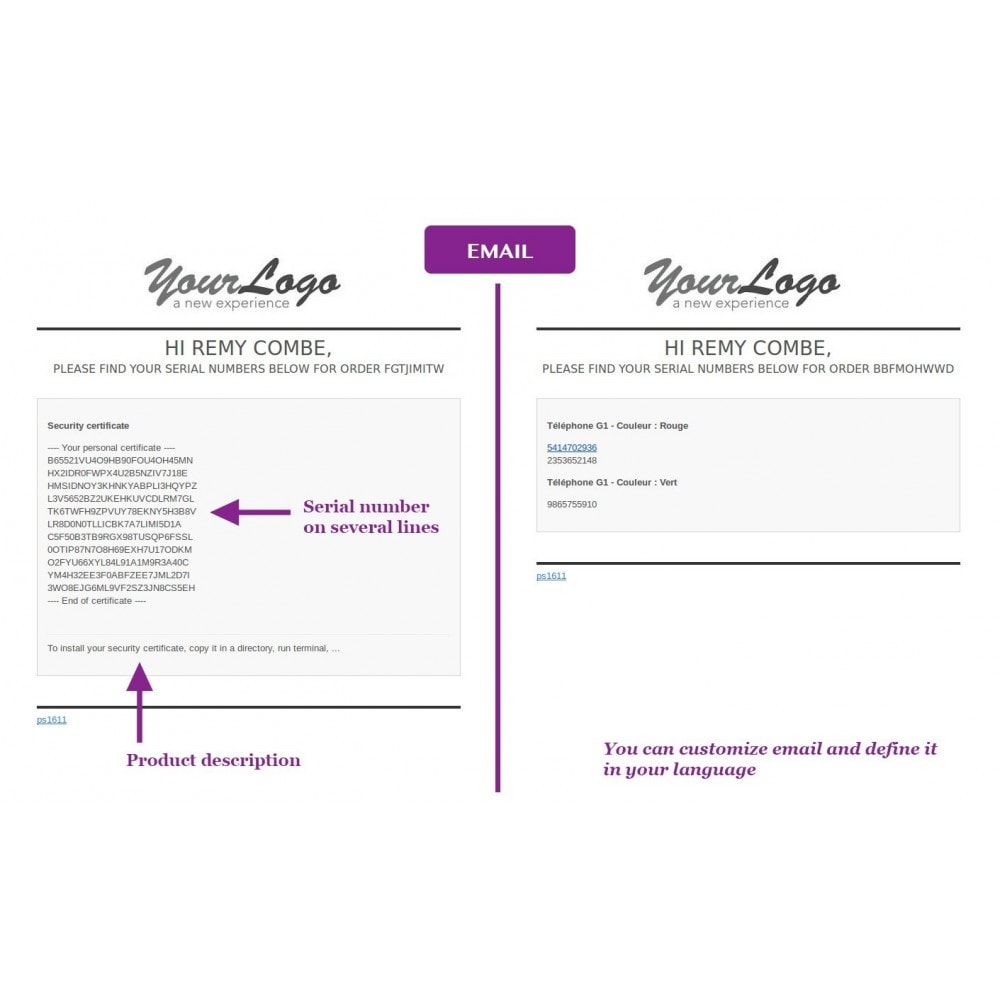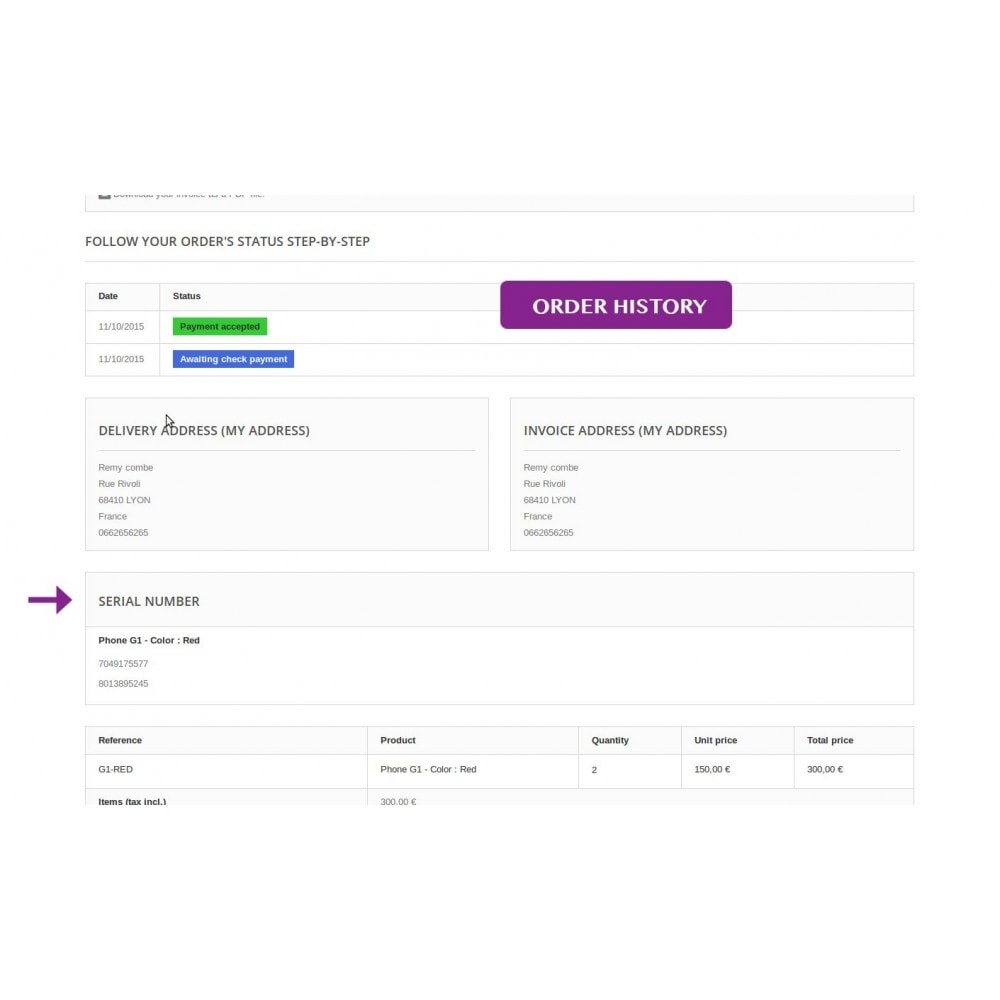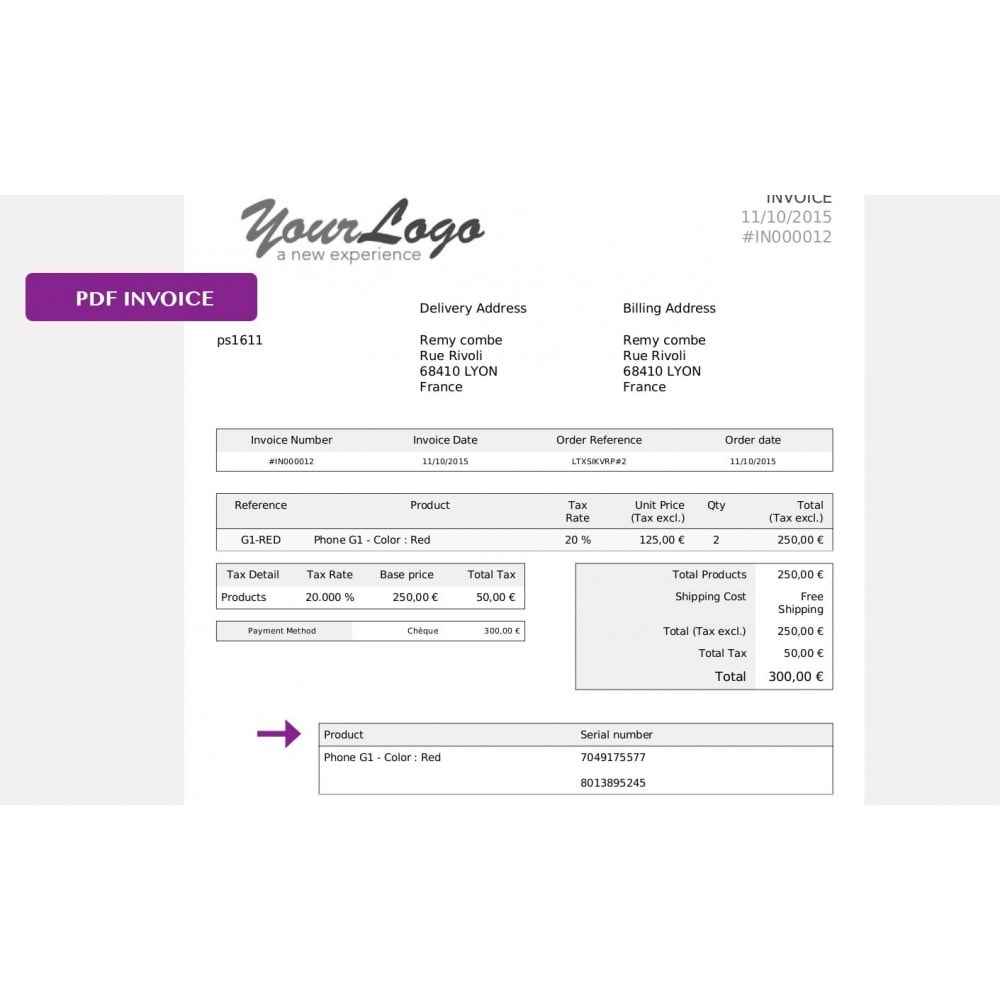 Prezentacja
Adds the serial numbers management feature to PrestaShop products and gives you the ability to sell and easily manage serial numbers, keys, licenses, codes and links.
Korzyści wynikające z tego modułu
Produktywność Ułatwia zarządzanie serwisem posprzedażnym
This key manager module is the best solution to manage serial numbers of PrestaShop products and track your products in your Back-Office. It adds serial numbers in order history and PDF invoice for your products sold on-line and in your local store.

The Back-Office admin page is easy to use and similar to others admin pages of PrestaShop to give you the best quick start. Moreover, a new interface gives you a quick way to view and update your serial numbers.
For you merchant, you can also easily view and update keys from the admin orders page.
Funkcje
Manage serial numbers, keys, links, licenses, codes…
Quickly search and track your serial numbers with a intuitive interface
Display serial numbers in Admin Orders page
Display serial numbers in PDF invoice
Manage stock and warehouses
Automatically sends keys via email to customer
Display keys in customer order history and invoice
Keys can be on several lines
Manage products combinations
Keys are encrypted in the database for better security
Display the numbers of keys available, ordered and disabled
You can customize emails
Keys can be unique or you can have duplicates according to configuration
Wsparcie techniczne oraz aktualizacje
Otrzymasz automatycznie 3 miesiące pomocy technicznej dla tego produktu.
Przez 90 dni po zakupie jesteś uprawniony do pomocy technicznej i funkcjonalnej, a także masz dostęp do aktualizacji dla tego produktu.
Oto co spodoba się Twoim klientom
Customer has his serial number printed on his PDF invoice to facilitate after-sales service.
When payment done, customer can receive automatically his keys and see them from his customer account.
Instalacja
Update the encrypted key for a better security and then install the module directly from the Back-Office, that's all!
Często kupowane w zestawie
Community developer Opracował

PrestaShop v1.6.0.4 - v1.7.1.2 Kompatybilność PrestaShop

Community developer Opracował

PrestaShop v1.5.0.0 - v1.7.2.2 Kompatybilność PrestaShop

Community developer Opracował

PrestaShop v1.5.5.0 - v1.7.1.2 Kompatybilność PrestaShop
Co nowego w wersji 2.0.0(2017-03-17)
New version for PrestaShop 1.7
New feature: allow or block duplicates
Configuration: number of results in search page can be defined
Best display in PDF invoice and order details
New option in search page in Back-Office to only show orders where keys are missing
Fix display issues in Back-Office
Fix bug in search filter in Back-Office
Improve SQL queries in Back-office
O wydawcy
2010-06-16

Sprzedawca PrestaShop

France

Kraj region
Masz pytanie?
Potrzebujesz pomocy?
Wydawca odpowie Ci w ciągu