moduł Nosto - The Complete Personalization Solution for PrestaShop
Opracował
PrestaShop Partners
(27 głosy)
Na średnią ocenę składają się wszystkie głosy otrzymane przez ostatnie pół roku.
Official
Partner
+5000
downloads!
PrestaShop
1.4.0.1 - 1.7.1.2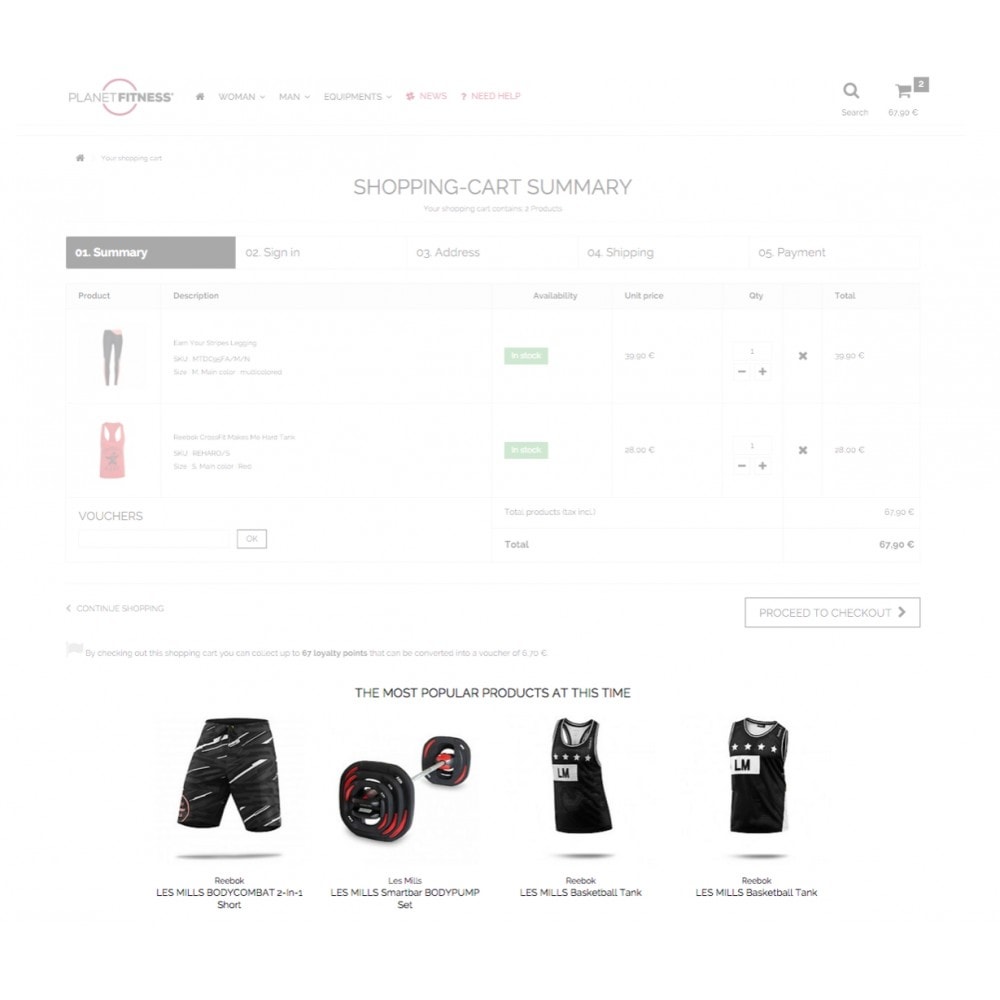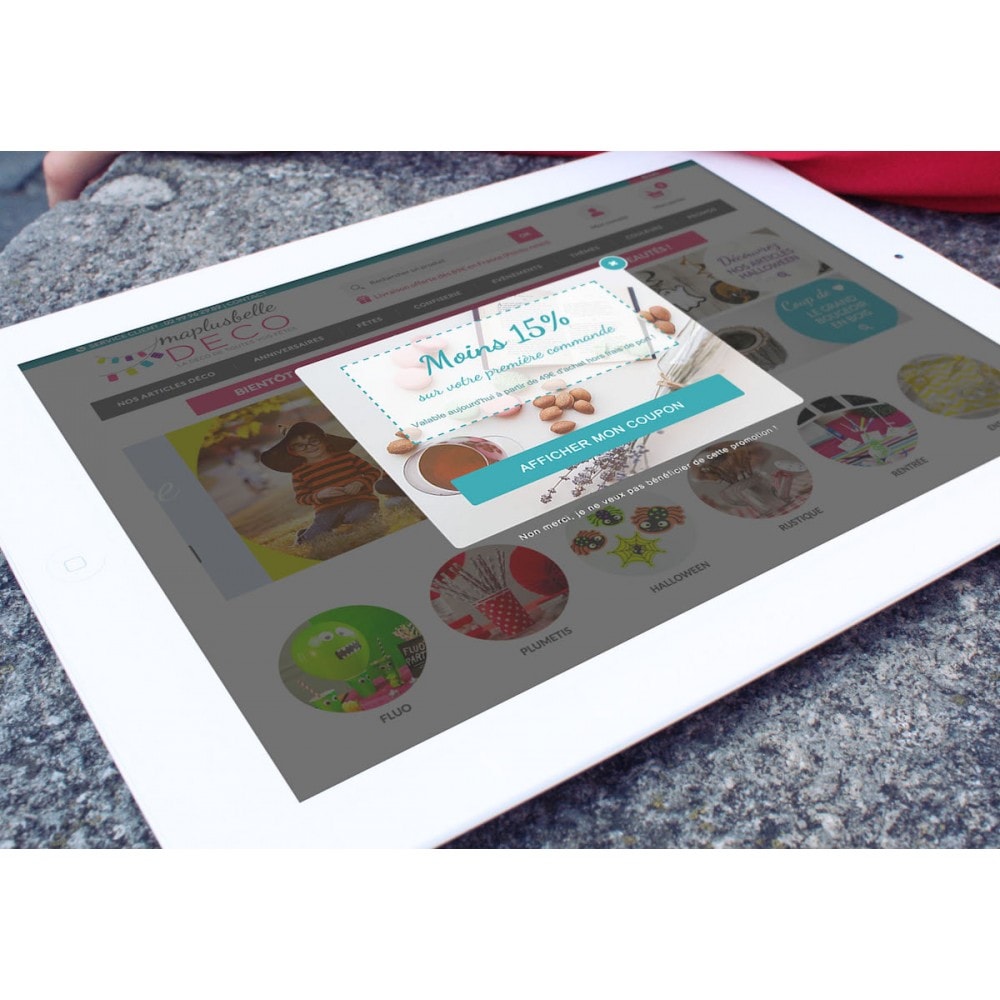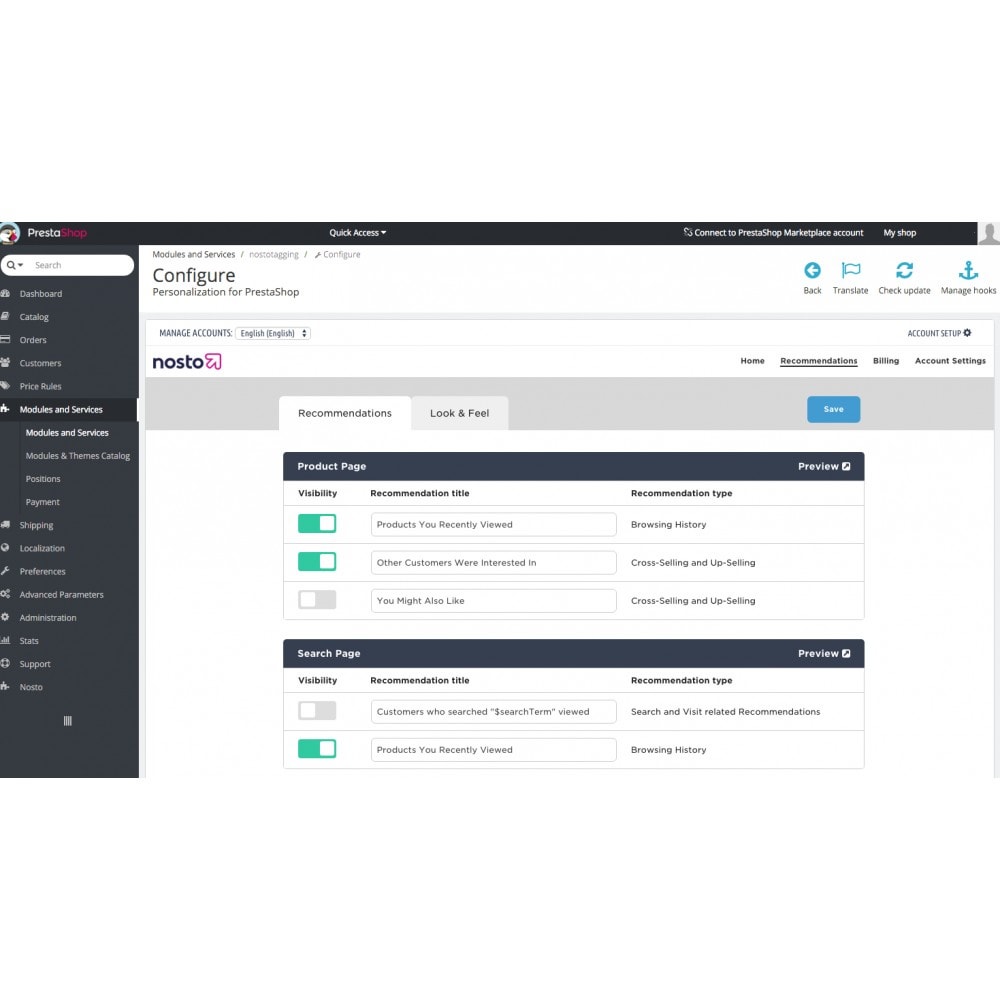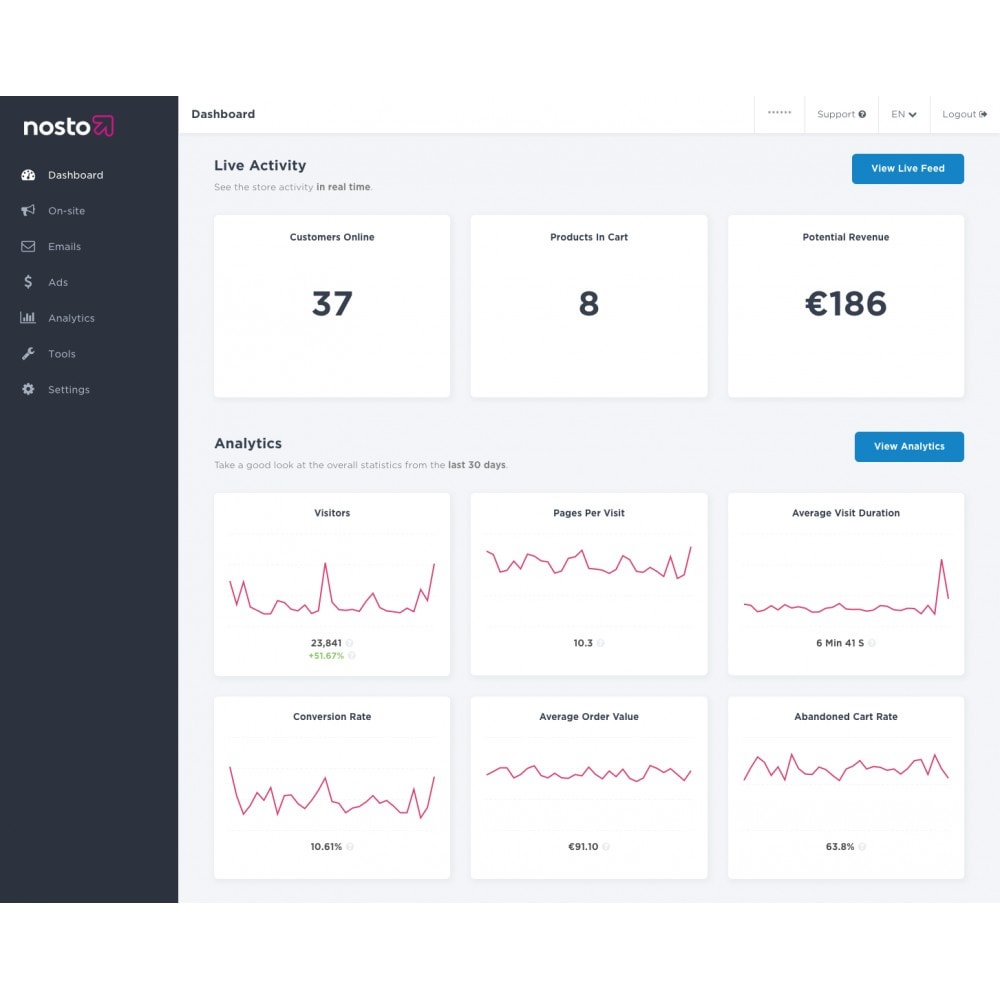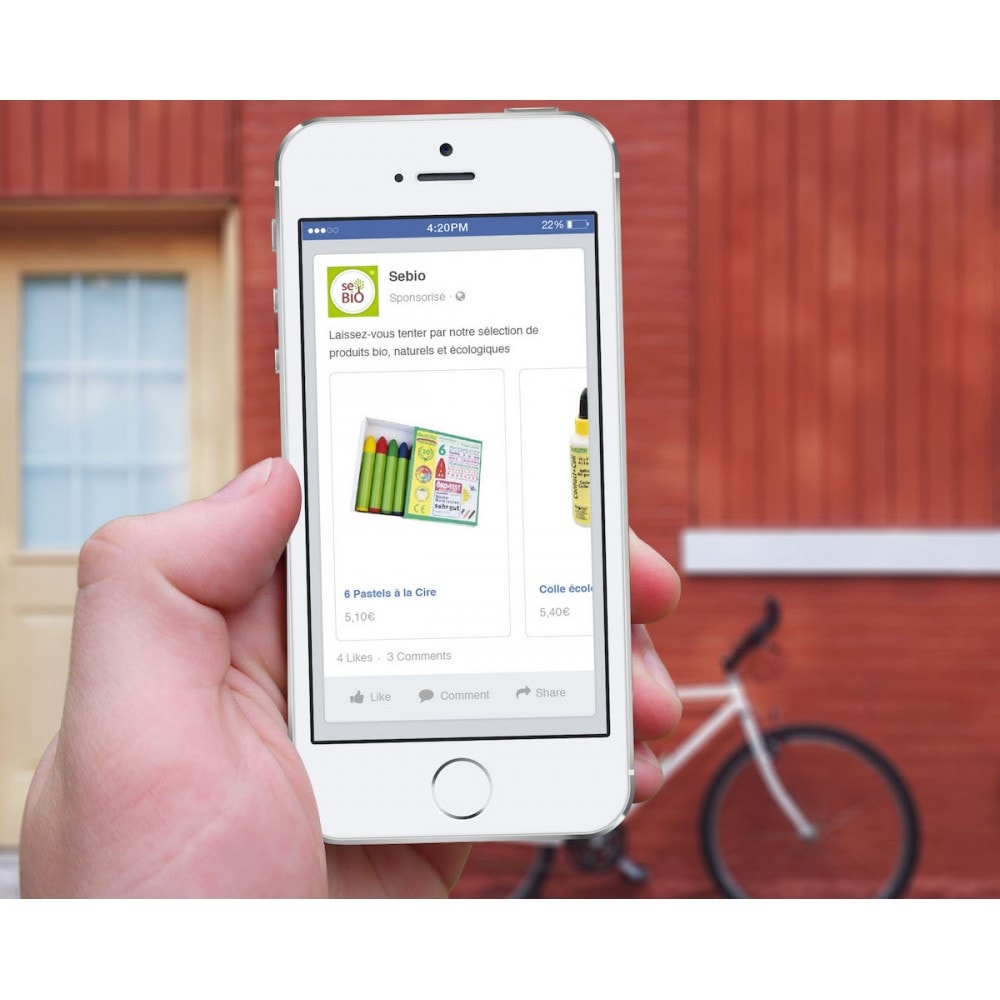 Prezentacja
Nosto harnesses big data to

build a deep understanding of every customer in real-time, automatically predicting and delivering the most relevant shopping experiences

wherever your customers are.
Korzyści wynikające z tego modułu
Konwersje Waloryzuje Twoje produkty
Nawigacja Personalizuje Twój sklep internetowy
Increase customer lifetime value, average order value and conversion by personalizing the whole funnel:
Acquire - Drive qualified traffic to your store
Convert - Encourage hesitant shoppers to continue to the checkout
Retain - Produce loyal customers and inspire return visits to your store
Optimize - Have full control to continually improve performance
...all the personalization tools you need in one solution.
Pay only a small % of the revenue Nosto helps you generate!
Funkcje
Facebook Ads - The fastest, easiest way to deliver personalized advertising to a marketplace of over 1.4 billion people

Product Recommendations - Recommend shoppers the most relevant products in real-time based on their unique user behavior.

Behavioral Pop-Ups - Offer discounts and capture emails with timely, targeted pop-ups.

Personalized Emails - Reconnect with your customers through automated, personalized emails.

Realtime Analytics - In-depth analytics to help you keep track of your KPIs and how we help you reach them.
Wsparcie techniczne oraz aktualizacje
Otrzymasz automatycznie 3 miesiące pomocy technicznej dla tego produktu.
Przez 90 dni po zakupie jesteś uprawniony do pomocy technicznej i funkcjonalnej, a także masz dostęp do aktualizacji dla tego produktu.
Inne
Developed with busy ecommerce professionals and ease of use in mind, Nosto is the most effective way to build and launch personalized marketing campaigns without the need for dedicated IT resources. The seamless integration on Prestashop ensures that your rich data isn't being locked away in silos, but can be accessed and utilized efficiently through one complete personalization solution - Nosto.
Get started today with 14 days free!
Important note:
Powerful personalization needs a lot of data fuel! For that reason, to really see the benefit of Nosto you need have over 30,000 visits per month
.
Oto co spodoba się Twoim klientom
By adding the Nosto module for PrestaShop your customers will
be delighted by personalized recommendations
be able to find alternative and complementary products with ease
be inspired by top lists and best sellers be able to continue their shopping on your site when they return
be reminded of products left in their shopping cart
be inspired by seasonal shopping trends and other shoppers
get an improved user experience and on-site navigation
Instalacja
The module is bundled in 1.5. and 1.6 and can be found under the "Advertising & Marketing" section of the modules listing. For 1.4 please download and install the module from Prestashop Addons.
Co nowego w wersji 2.8.5(2017-06-15)
Fix issue with getting traffic estimate for old Prestashop versions
O wydawcy, PrestaShop Partners
2014-02-04

Sprzedawca PrestaShop

Finland

Kraj region
Masz pytanie?
Potrzebujesz pomocy?
Wydawca odpowie Ci w ciągu