moduł order summary
Opracował
Profileo
(3 głosy)
Na średnią ocenę składają się wszystkie głosy otrzymane przez ostatnie pół roku.
Partner
Agency
PrestaShop
1.3.0.1 - 1.6.1.17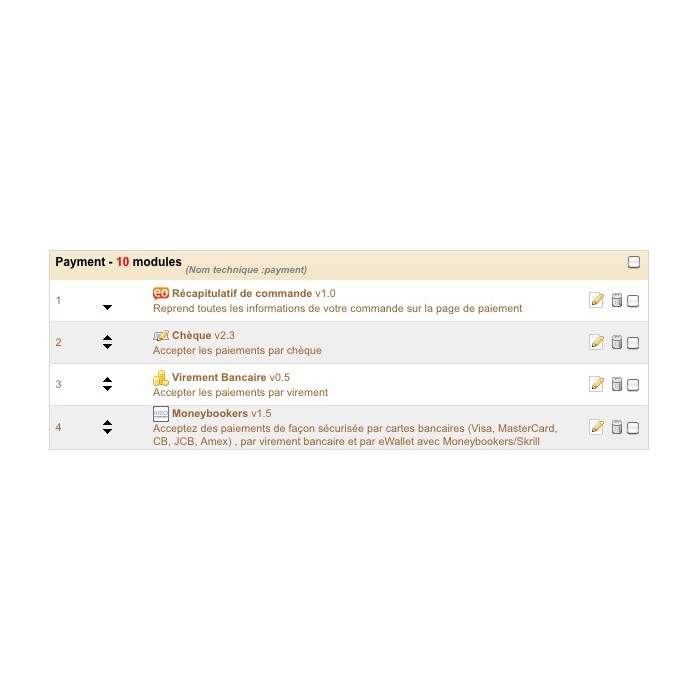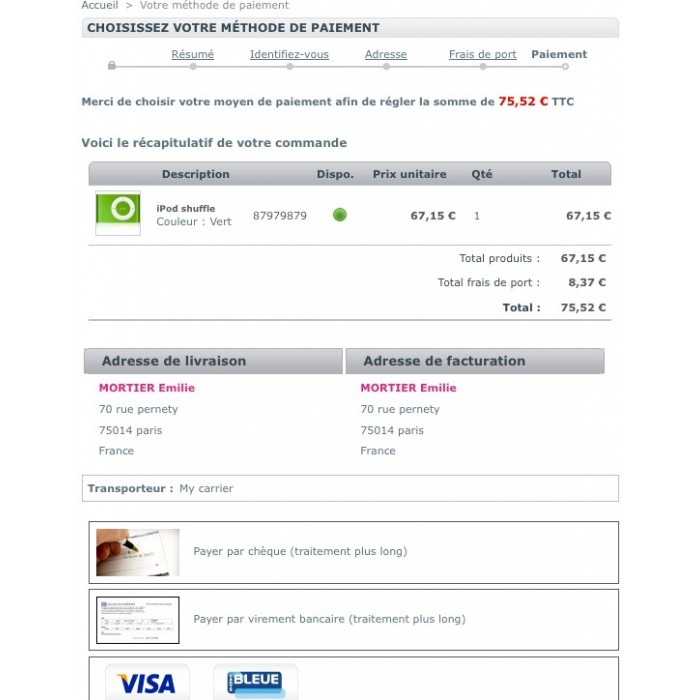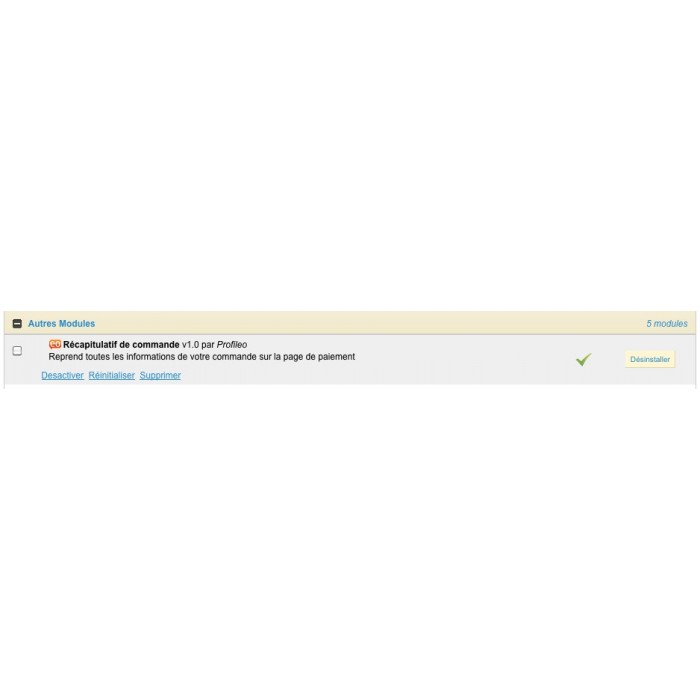 Prezentacja
Reassure your customers by reminding them what they bought before proceeding to payment
List all items relating to the order page on the choice of payment
Korzyści wynikające z tego modułu
This module allows you to increase your sales by offering your customers a reminder of what they are willing to pay. The module is set up very quickly, and prevent your customers to ask themselves what they actually pay by clicking ona payment.
This prevents a return to the previous steps, steps that directly affect your conversion rate.
You have decided to increase your conversion rate? You want to avoid losing customers being finalized in order?
You found the right module!
Funkcje
functionality:
• Recall of products in the basket
• Reminder of the delivery address and billing
• Reminder of transport used
Inne
This module is grafted to Hook Payment
Oto co spodoba się Twoim klientom
When is a customer, prior to payment, we often find that you would like to have a final summary before confirming our purchase!
This module is made for that! This summary basket on the choice of payment,you can safely pay, and, being sure not to have made a mistake.
Rekomendacja
Please note this module runs as you can imagine that the process of basket in 5 steps.
Wsparcie techniczne oraz aktualizacje
Otrzymasz automatycznie 3 miesiące pomocy technicznej dla tego produktu.
Przez 90 dni po zakupie jesteś uprawniony do pomocy technicznej i funkcjonalnej, a także masz dostęp do aktualizacji dla tego produktu.
Instalacja
Install the module that is in Modules> Other Modules
Module Name: Order Summary
Then go to the tab position located under the page menu module in your back office.
Payment in the block, using the black arrow to the left and assemble the moduletop of the list. (See attached screenshots to the module)
O wydawcy, Profileo
2010-04-27

Sprzedawca PrestaShop

France

Kraj region
Masz pytanie?
Potrzebujesz pomocy?
Wydawca odpowie Ci w ciągu