moduł Brazilian Registration
Opracował
BM Services
(19 głosy)
Ponad 90 % użytkowników poleca ten produkt
Na średnią ocenę składają się wszystkie głosy otrzymane przez ostatnie pół roku.
Poziom kompetencji
Użytkownicy oceniają że wymagany poziom kompetencji do tego produktu jest:
Dla początkujących użytkowników
6
Dla średniozaawansowanych użytkowników
6
Dla zaawansowanych użytkowników
3
Partner
Agency
Recommended
local module
PrestaShop
1.6.0.4 - 1.7.2.4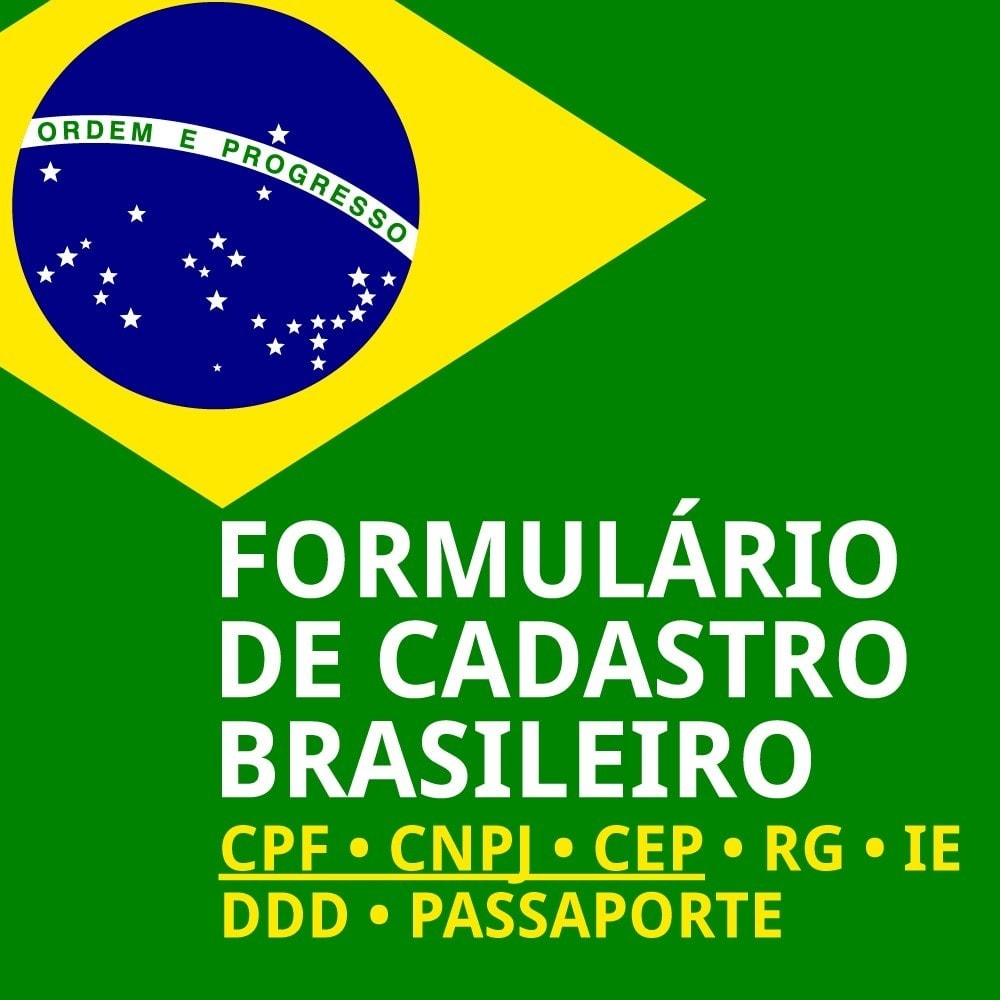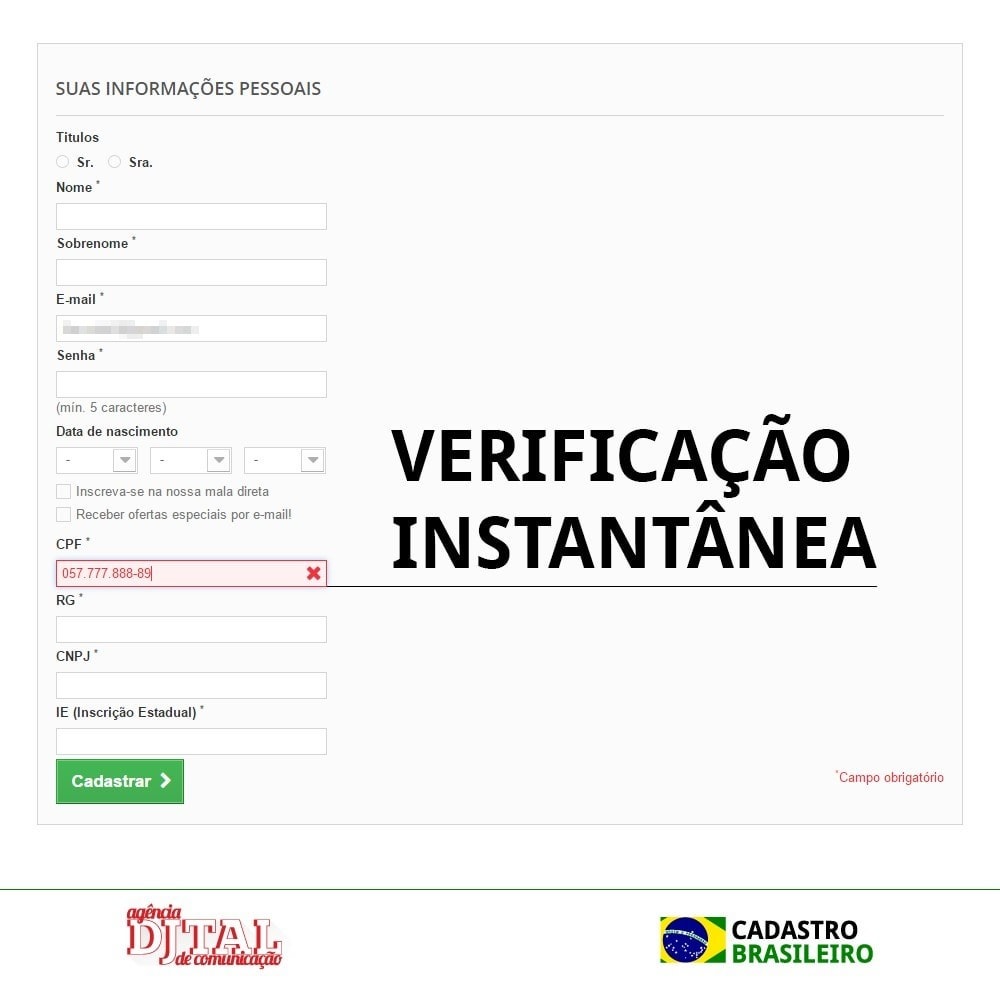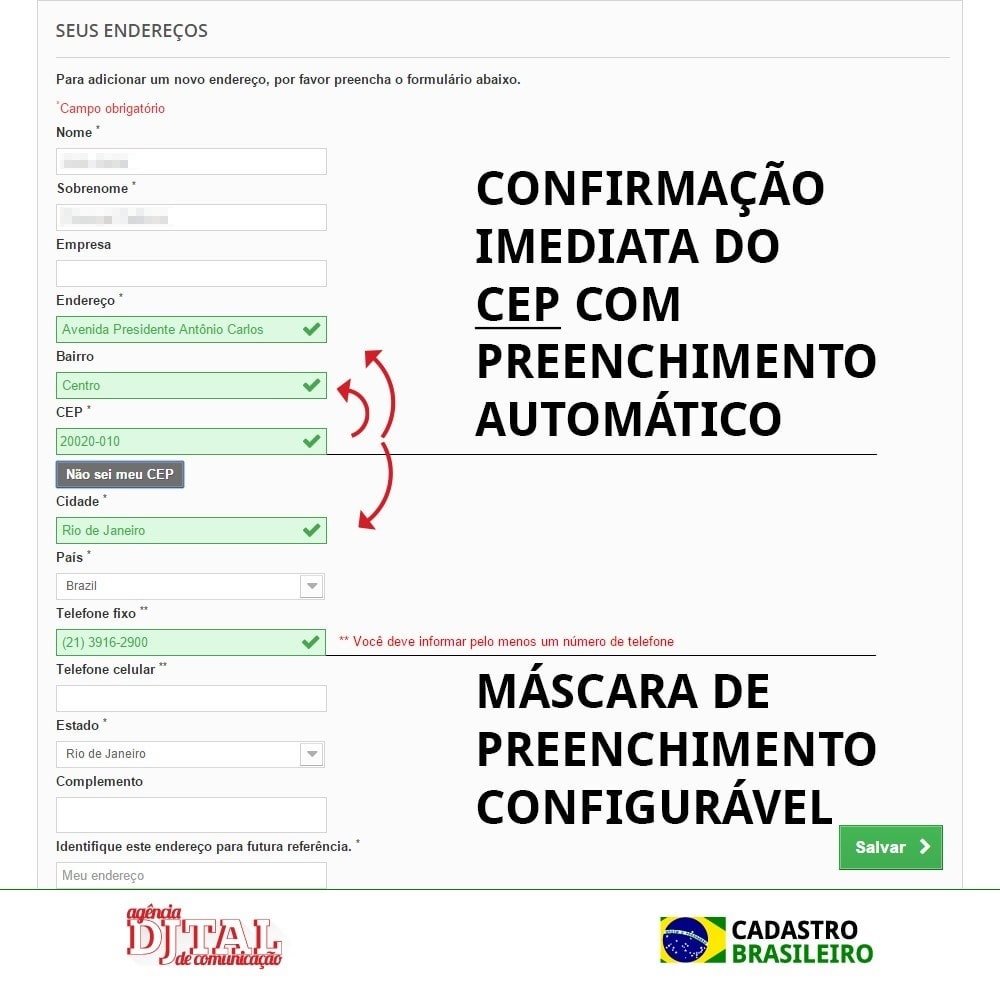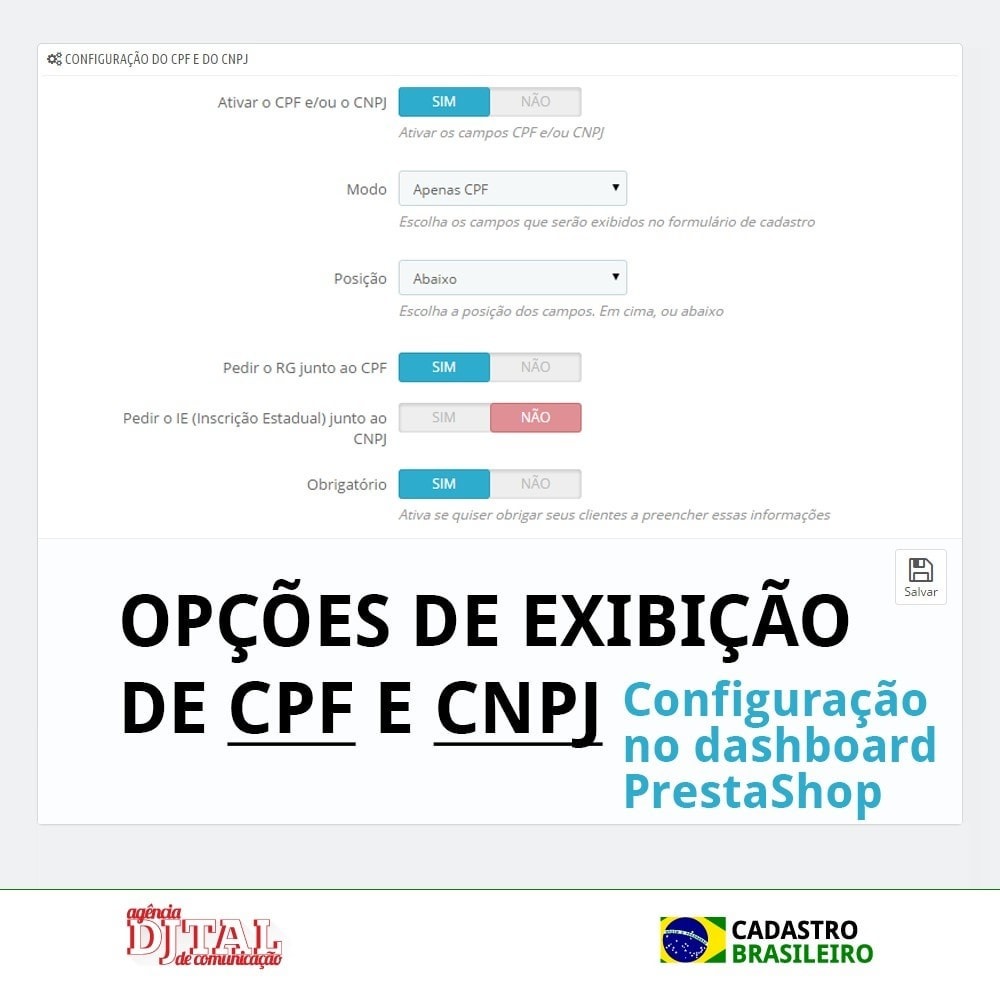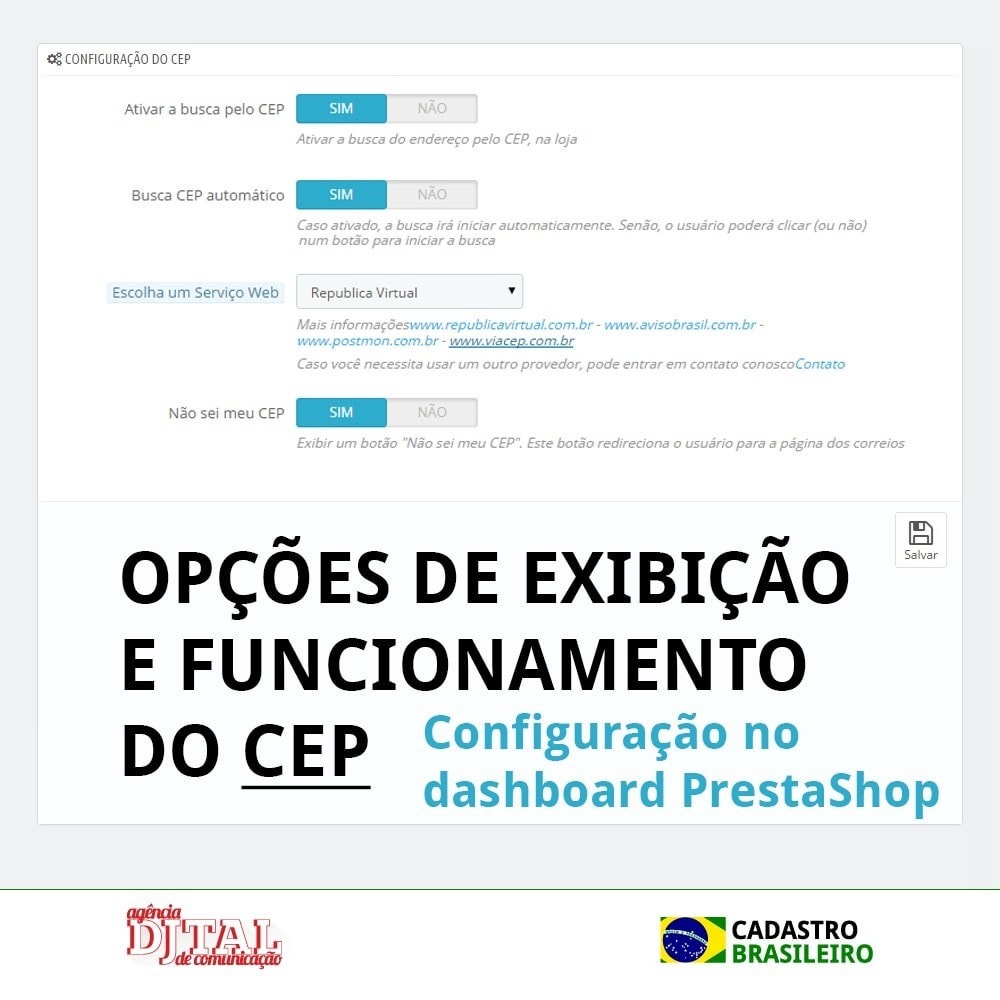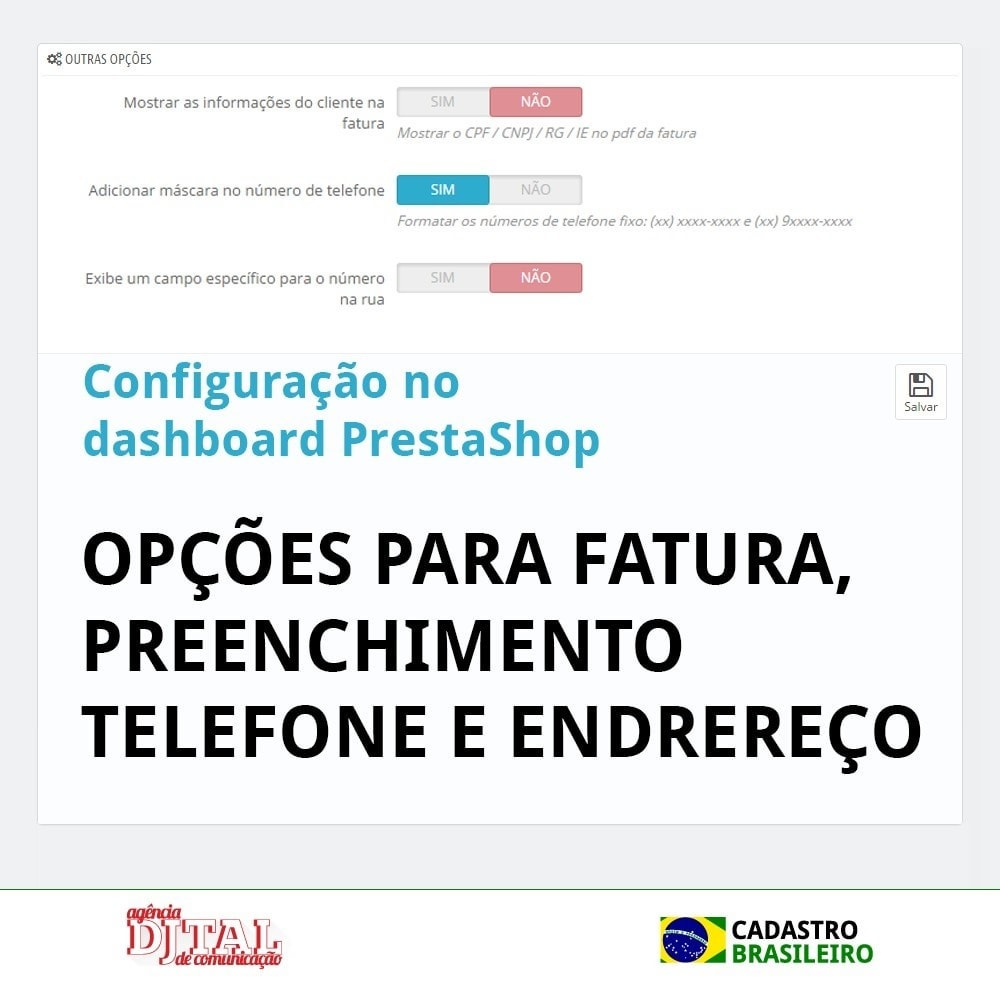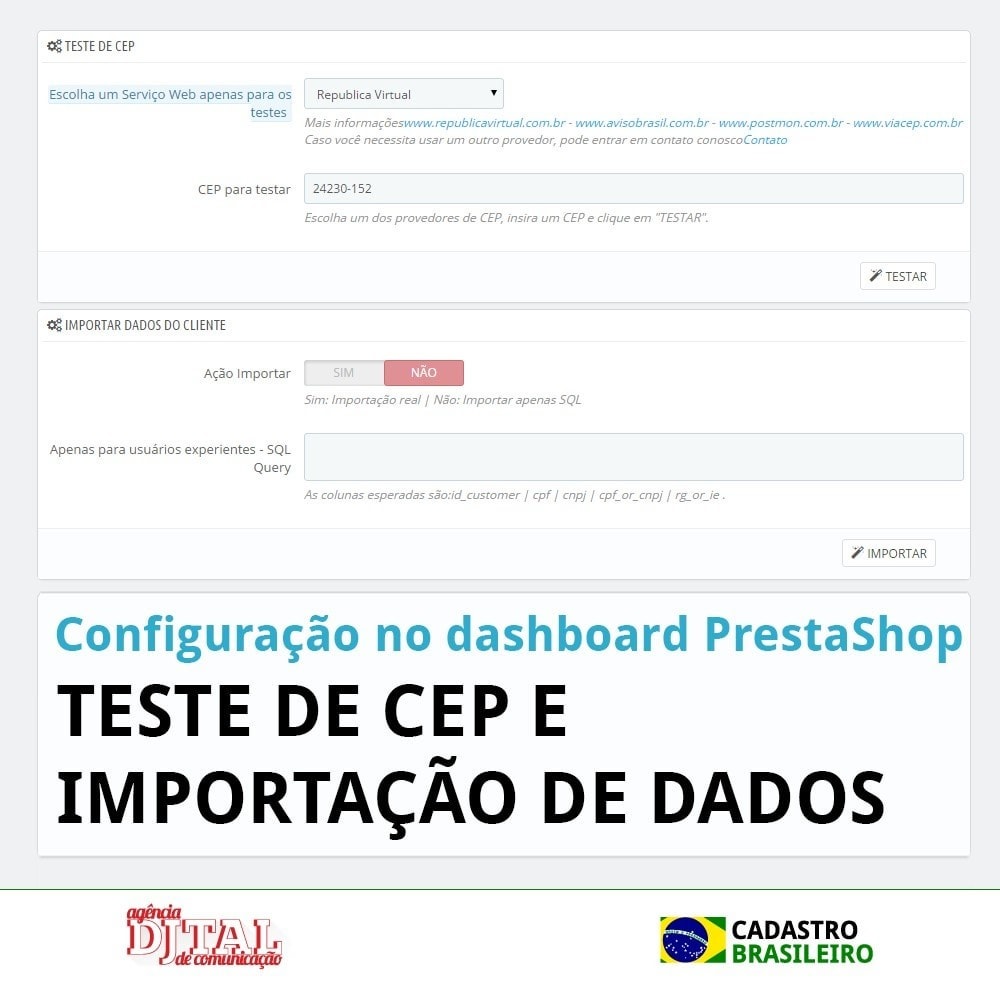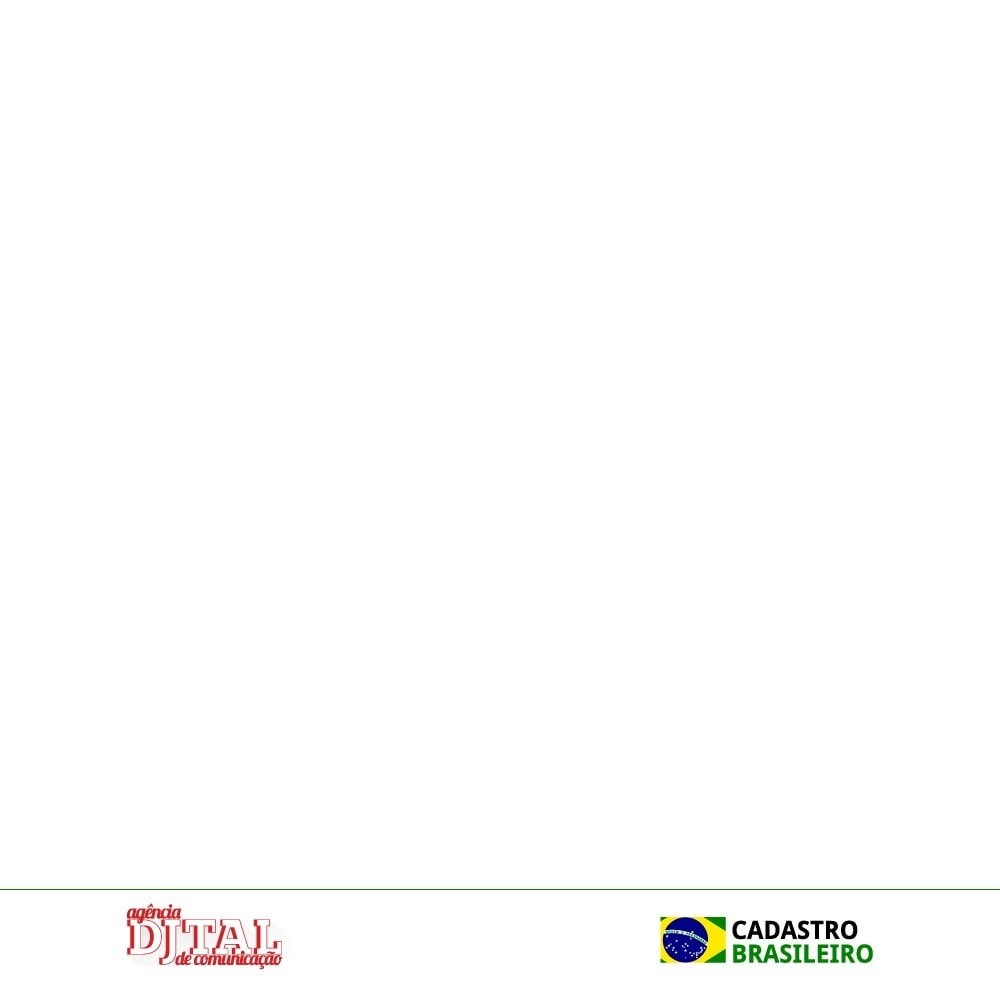 Prezentacja
This module adds the optional or obligatory fields of CPF, CNPJ, IE and RG in the registration form of your online store. It also searches and fills the client's address with the CEP number and has a mask for the Brazilian phone number pattern.
Korzyści wynikające z tego modułu
Konwersje Zachęca osoby odwiedzające Twoją stronę do założenia konta
The storeowner has total control over the requested information in the registration form. CPF and CNPJ can be configured as obligatory fields.
The module will verify if the informed CPF or the CNPJ are correct. This information should be trustworthy for the issue of the Brazilian Nota Fiscal.
The CEP can be used to obtain the client's address. For clients that don't know their CEP there is an option for the storeowner to display a "I don't know my CEP" button. This will redirect the customer to Correios website to get help.
Funkcje
Full support for PrestaShop 1.6 and PrestaShop Cloud
Multilanguage compatible
Possibility of activate the CPF and/or CNPJ fields
The CPF and/or CNPJ information might be set as mandatory or not.
Possibility of activate the seach by CEP button
Manual or automatic address search
Display or do not display the "I don't know my CEP" button
Oto co spodoba się Twoim klientom
The search and fill of address field through CEP number speeds up the client registration process.
In addition, the existence of the fields CPF and CNPJ shows the Brazilian client that the store in wich they are about to register is a serious and trustworthy institution.
Wsparcie techniczne oraz aktualizacje
Otrzymasz automatycznie 3 miesiące pomocy technicznej dla tego produktu.
Przez 90 dni po zakupie jesteś uprawniony do pomocy technicznej i funkcjonalnej, a także masz dostęp do aktualizacji dla tego produktu.
Instalacja
Default installation of a PrestaShop module.

Enter your PrestaShop dashboard and go to your modules list.
Click in "Add a module" and select the "zip file" path.
Now the module appears in the list and is ready to be installed.
Często kupowane w zestawie
BM Services Opracował

PrestaShop v1.6.0.4 - v1.7.2.4 Kompatybilność PrestaShop

PrestaShop Opracował

PrestaShop v1.4.0.0 - v1.7.2.3 Kompatybilność PrestaShop

BM Services Opracował

PrestaShop v1.6.0.4 - v1.6.1.17 Kompatybilność PrestaShop
Co nowego w wersji 1.1.0(2017-01-17)
O wydawcy, BM Services
"BM-Services is a Prestashop Gold partner agency for the last 6 years.  BM-Services creates Prestashop-based E-shops, intervenes for Prestashop Search Engine Optimizations (SEO), maintains websites, makes specific developments and develops addons for software editors (Paybox, Videodesk …)  or to add new functions to Prestashop. BM-Services team counts 20 fully-trained professionals and has already developed hundreds of Prestashop sites and addons."
2012-08-02

Sprzedawca PrestaShop

France

Kraj region
Masz pytanie?
Potrzebujesz pomocy?
Wydawca odpowie Ci w ciągu