moduł Klarna Official
Opracował
Prestaworks
(13 głosy)
Na średnią ocenę składają się wszystkie głosy otrzymane przez ostatnie pół roku.
Official
Partner
+2500
downloads!
PrestaShop
1.6.1 - 1.6.1.15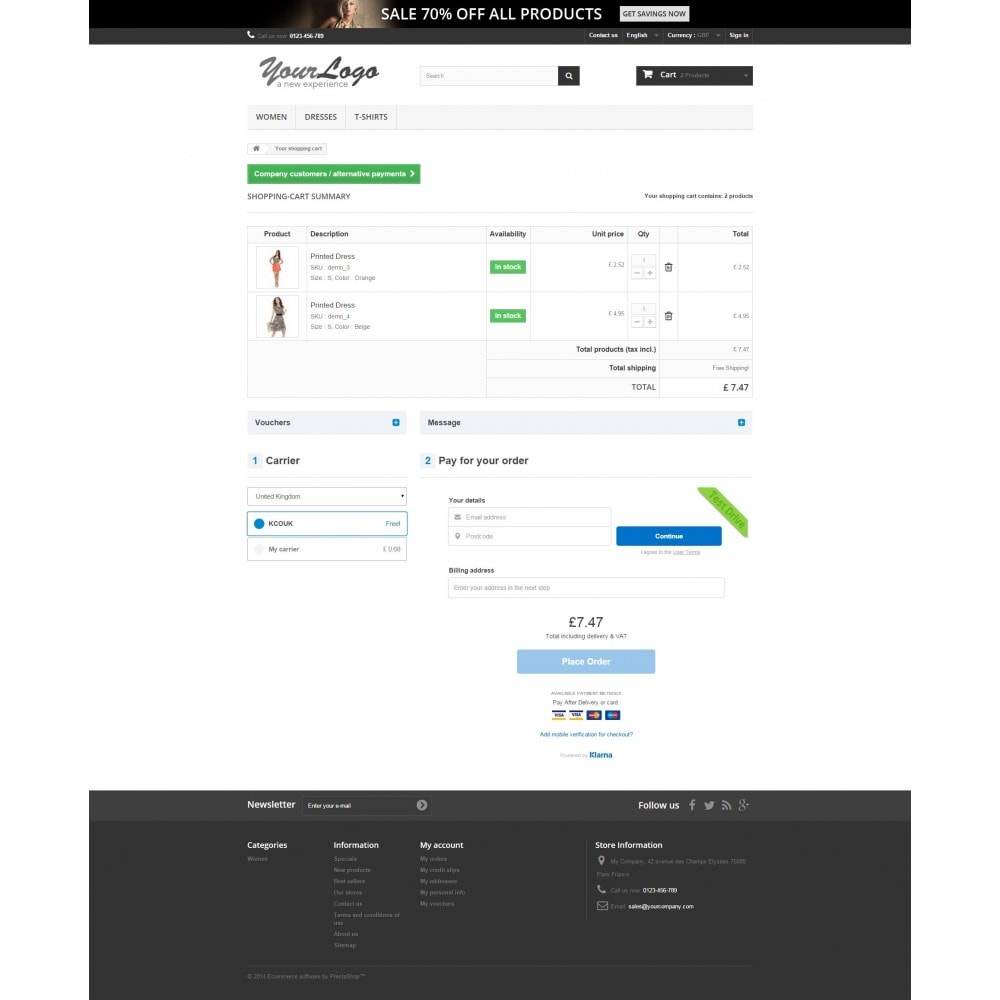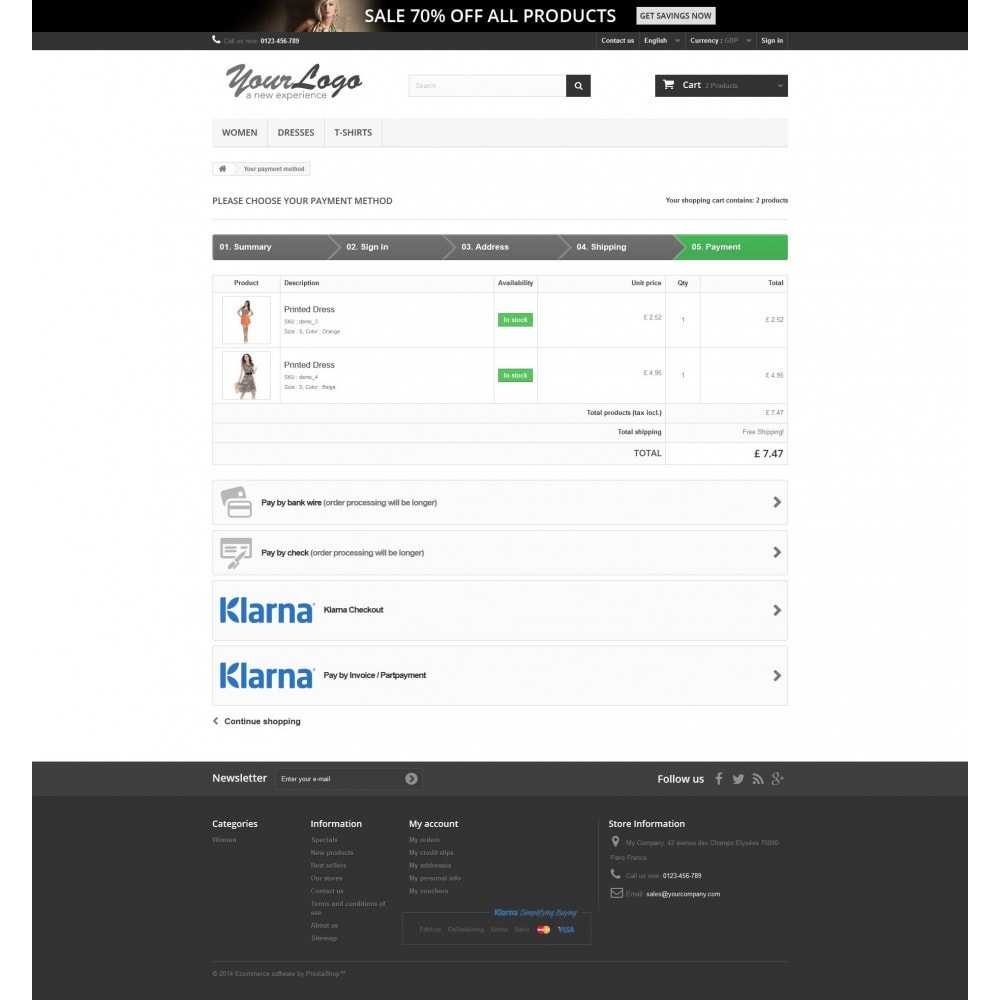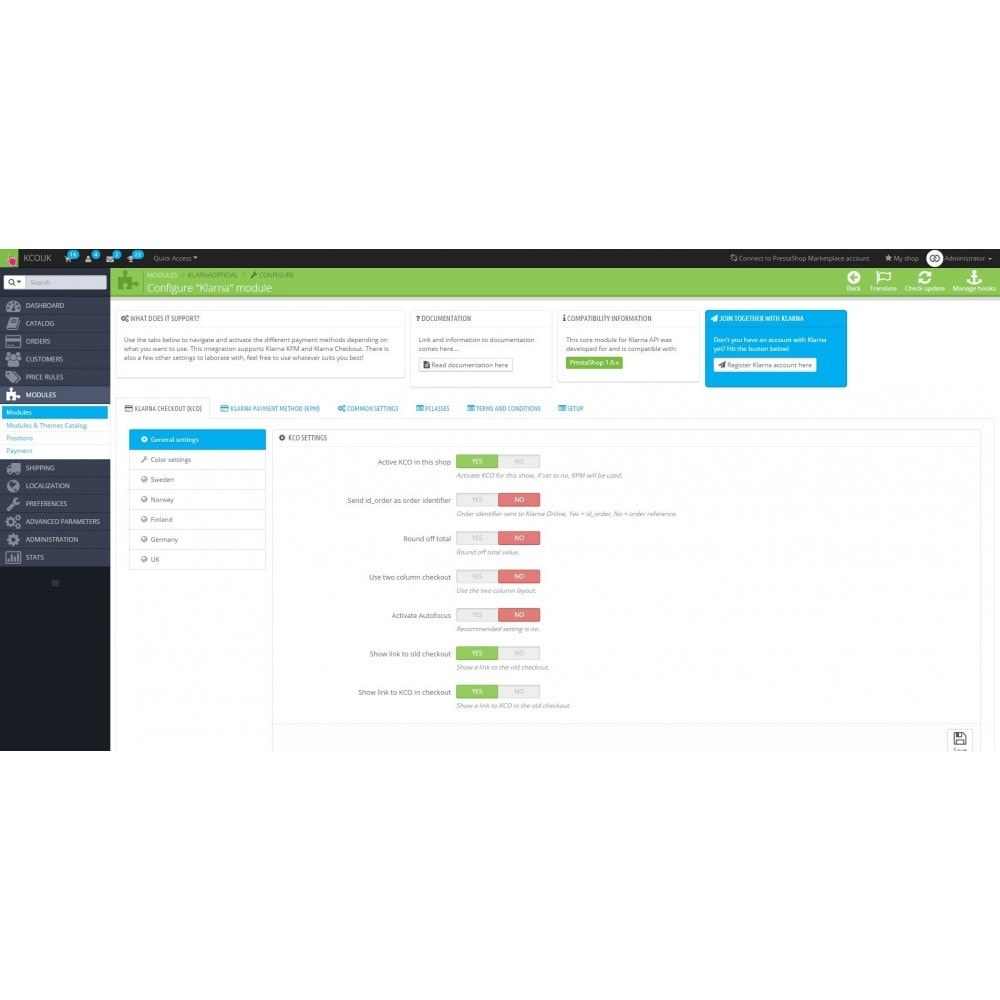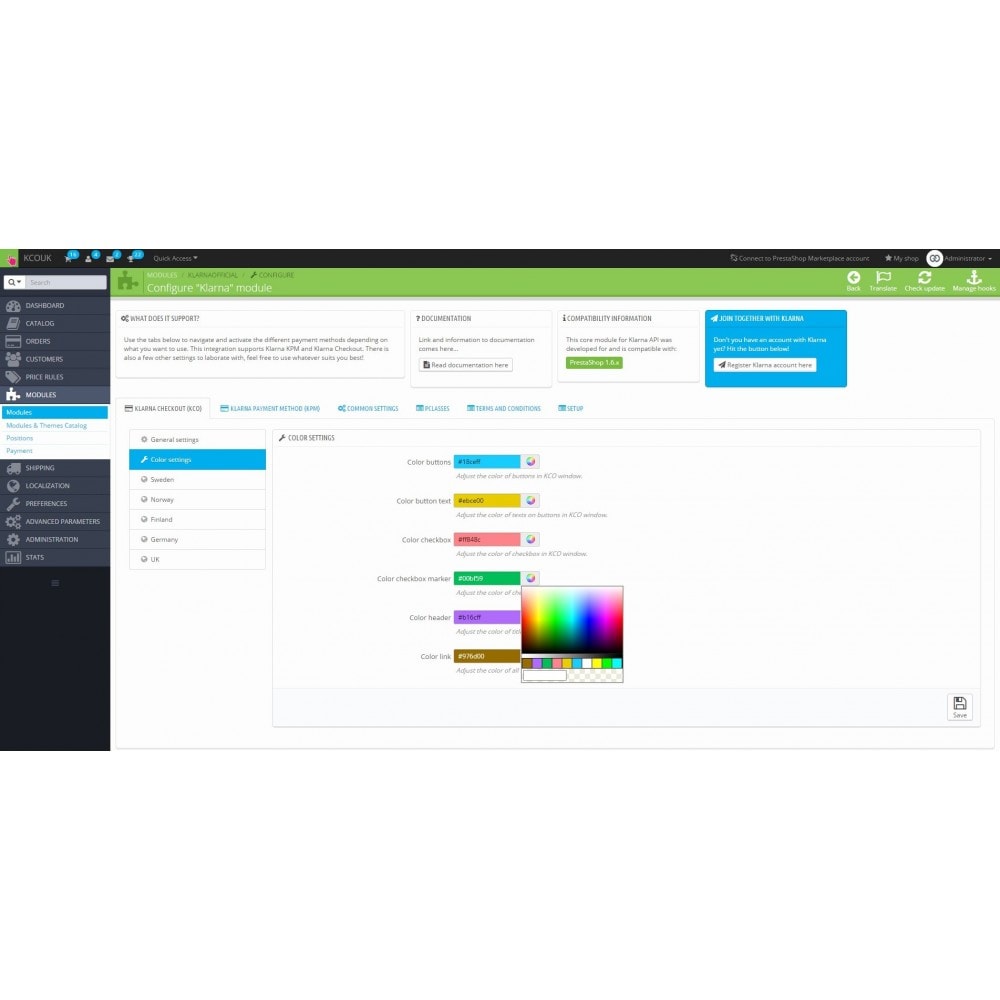 Prezentacja
Offer Klarna Checkout and Invoice/Account payments to your customers through Klarnas services.
Your customers will pay for the order after delivery.
Korzyści wynikające z tego modułu
Konwersje Oferuje środek płatności dostosowany do Twoich klientów
Konwersje Optymizuje kanał zakupów
Easy to use
It's easy to get started with Klarna through the module developed by Prestaworks. Klarna's fully automated invoices will minimize your administration.
No risk, you will always get paid
Klarna assumes all potential financial risks for both the consumer and the e-store, meaning the e-store always gets paid, since Klarna assumes the fraud and credit risk.
Less friction, more sales
Klarna maximizes conversion rates by simplifying buying for your e-store's consumers. More people who enter the checkout will actually complete their purchase.
Optimized for all devices
Since there's no login or need for filling out card numbers – Klarna's payment methods will increase conversion. Without friction, mobiles can perform as well as desktops.
Main features of Klarna
Klarna Checkout will increase your conversion rate and allow your customers to pay for the goods after delivery.
Funkcje
Recieve payments
Activate orders from Prestashop BO
Fetch address information (not available for all countries due to legal issues).
Wsparcie techniczne oraz aktualizacje
Otrzymasz automatycznie 3 miesiące pomocy technicznej dla tego produktu.
Przez 90 dni po zakupie jesteś uprawniony do pomocy technicznej i funkcjonalnej, a także masz dostęp do aktualizacji dla tego produktu.
Inne
Klarna is a leading European PSP.
Rekomendacja
PHP 5.4 required for UK.

Oto co spodoba się Twoim klientom
Easy checkout
Safe payment options
Instalacja
Upload and click on install.

Co nowego w wersji 1.9.9(2017-07-26)
O wydawcy, Prestaworks
Prestaworks was founded 2009 and are the leading e-commerce supplier for PrestaShop in Sweden.We can help you create integrations (modules), templates, set up hosting or other projects related to PrestaShop.Prestaworks is a certified official partner for PrestaShop since 2011.
2009-06-14

Sprzedawca PrestaShop

Sweden

Kraj region
Masz pytanie?
Potrzebujesz pomocy?
Wydawca odpowie Ci w ciągu