moduł Lemon Way for E-commerce
Opracował
PrestaShop Partners
(4 głosy)
Ponad 90 % użytkowników poleca ten produkt
Na średnią ocenę składają się wszystkie głosy otrzymane przez ostatnie pół roku.
Poziom kompetencji
Użytkownicy oceniają że wymagany poziom kompetencji do tego produktu jest:
Dla początkujących użytkowników
3
Dla średniozaawansowanych użytkowników
1
Dla zaawansowanych użytkowników
0
Official
Partner
+500
downloads!
PrestaShop
1.6.0.4 - 1.7.2.4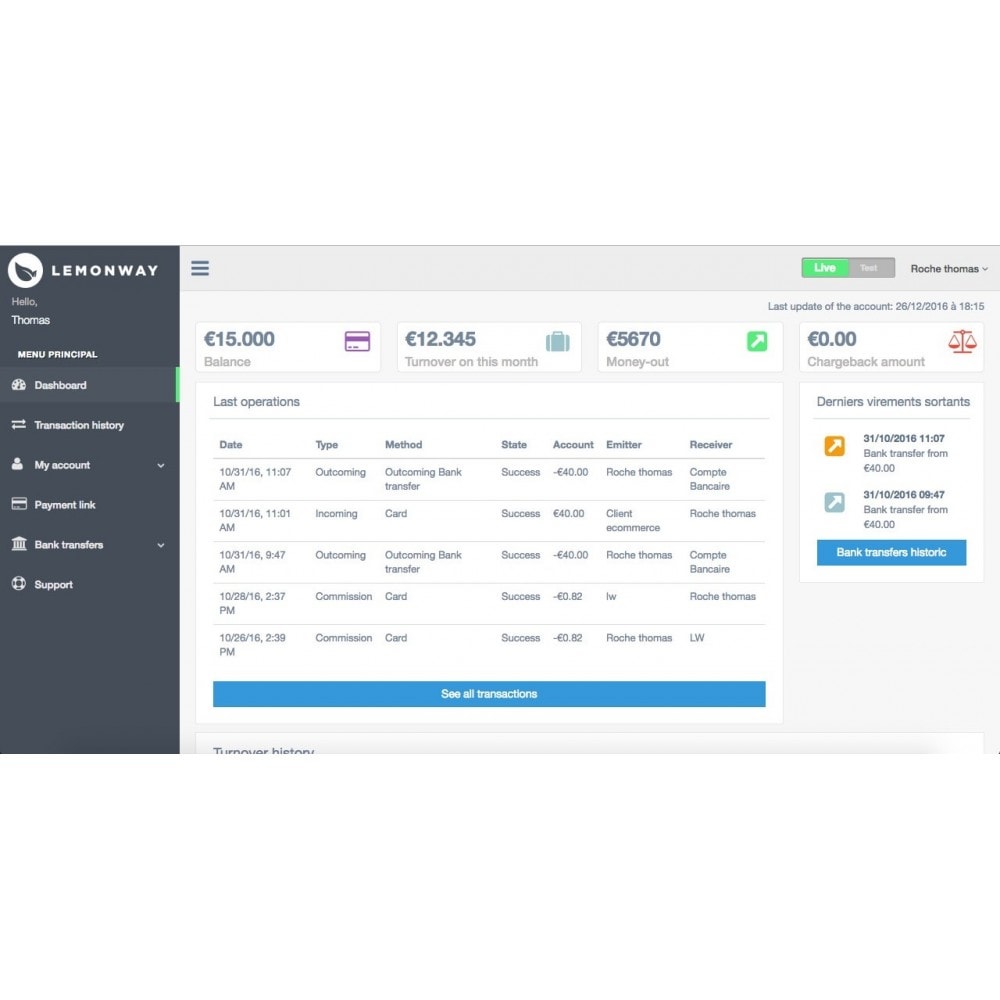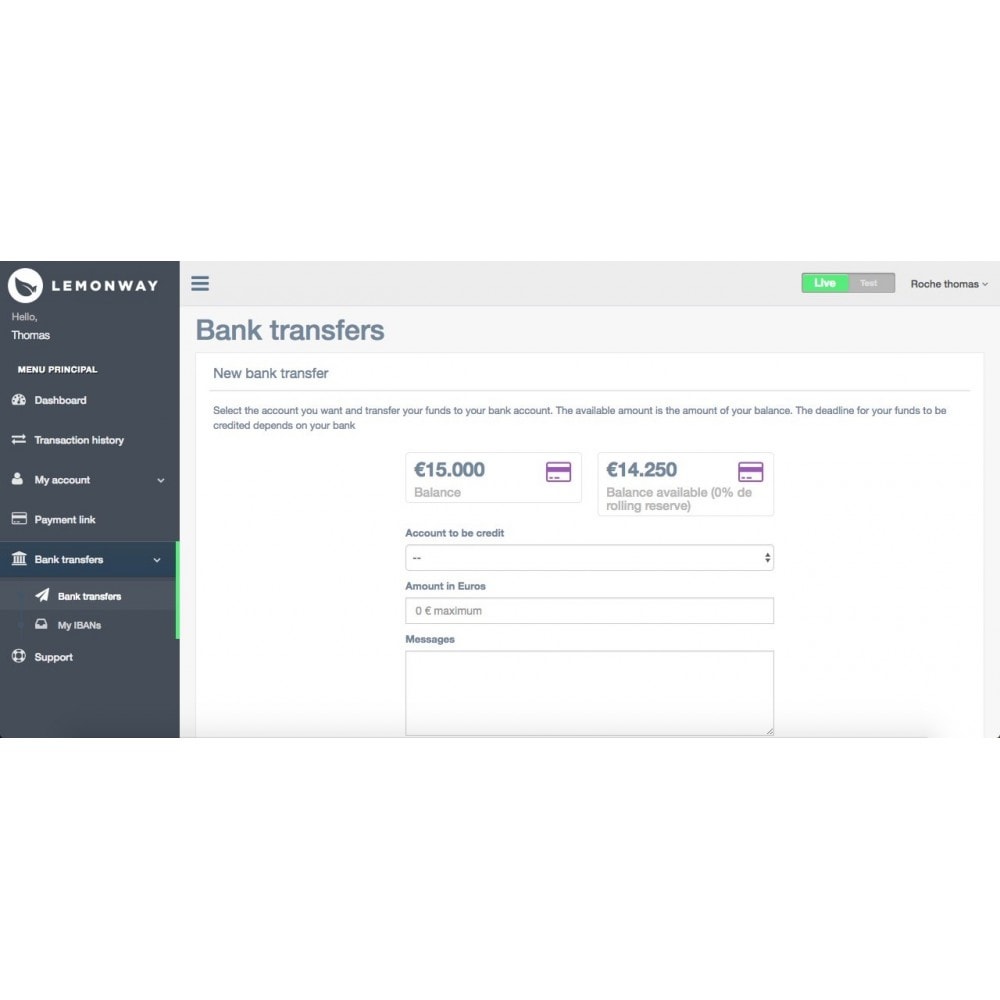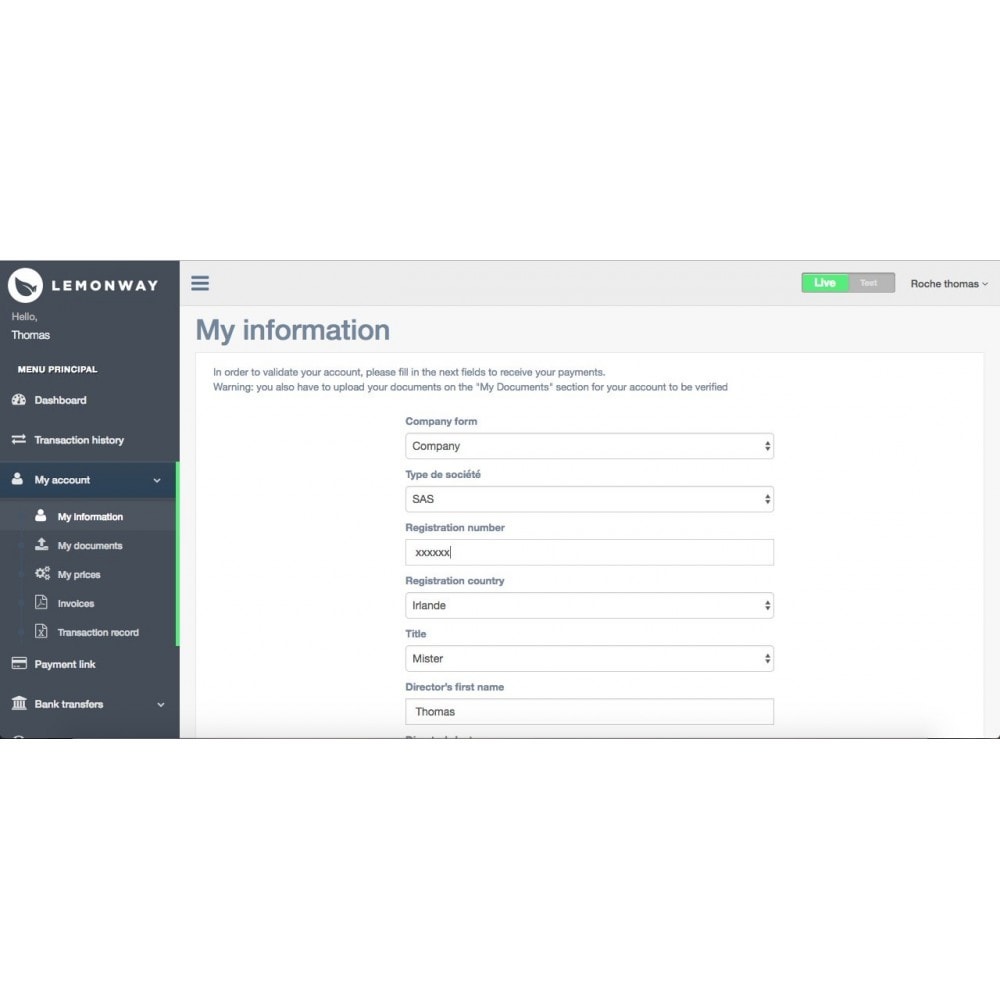 Prezentacja
Cheapest payment solution in Europe. Install in under a minute to start receiving payments immediately. Accept payment by cards from all over the world. Safe and secure. No hidden fees.
Korzyści wynikające z tego modułu
Konwersje Oferuje środek płatności dostosowany do Twoich klientów
Secured payments:
Secure your payments with 3-D Secure
is a payment institution licensed by the Autorité de contrôle prudentiel et de résolution (ACPR) which is attached to the Banque de France
Anti-fraud system
Manage your transactions:
One click refund via your back office
Your money is available 24/7
Customisable responsive payment page
Rate:
1.2% + €0.18 for cards from the European economic area
2.5% + €0.18 for other cards
No setup fees 
No management fees
No minimum for transactions
Customer support:·        
 Knowledgeable team available to answer your questions quickly
Funkcje
Payment:
Worldwide payments accepted
Visa + Mastercard + Maestro
3-D Secure
Other:
No need for a merchant ID number (MID)
Customisable responsive payment page
Intuitive personalised back office
Oto co spodoba się Twoim klientom
Your payment page personalised with your company logo and colours         
Choice of multiple languages for your payment page        
Responsive payment page which adapts perfectly to mobile and tablets
Co nowego w wersji 1.3.2(2017-11-20)
Fix bug "Non-static method getEnvironmentName"
O wydawcy, PrestaShop Partners
2016-08-31

Sprzedawca PrestaShop

France

Kraj region
Masz pytanie?
Potrzebujesz pomocy?
Wydawca odpowie Ci w ciągu