moduł Nicepay
Opracował
Community developer
Recommended
local module
PrestaShop
1.6.0.4 - 1.6.1.17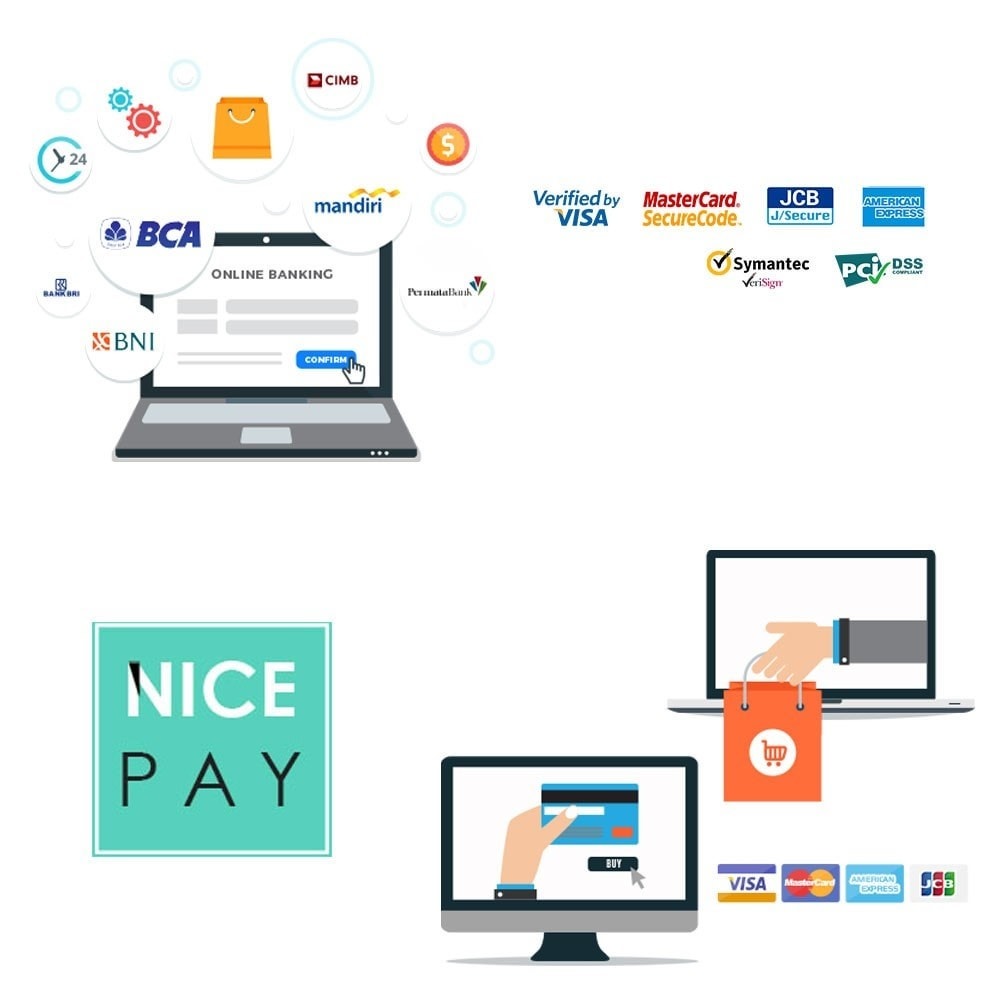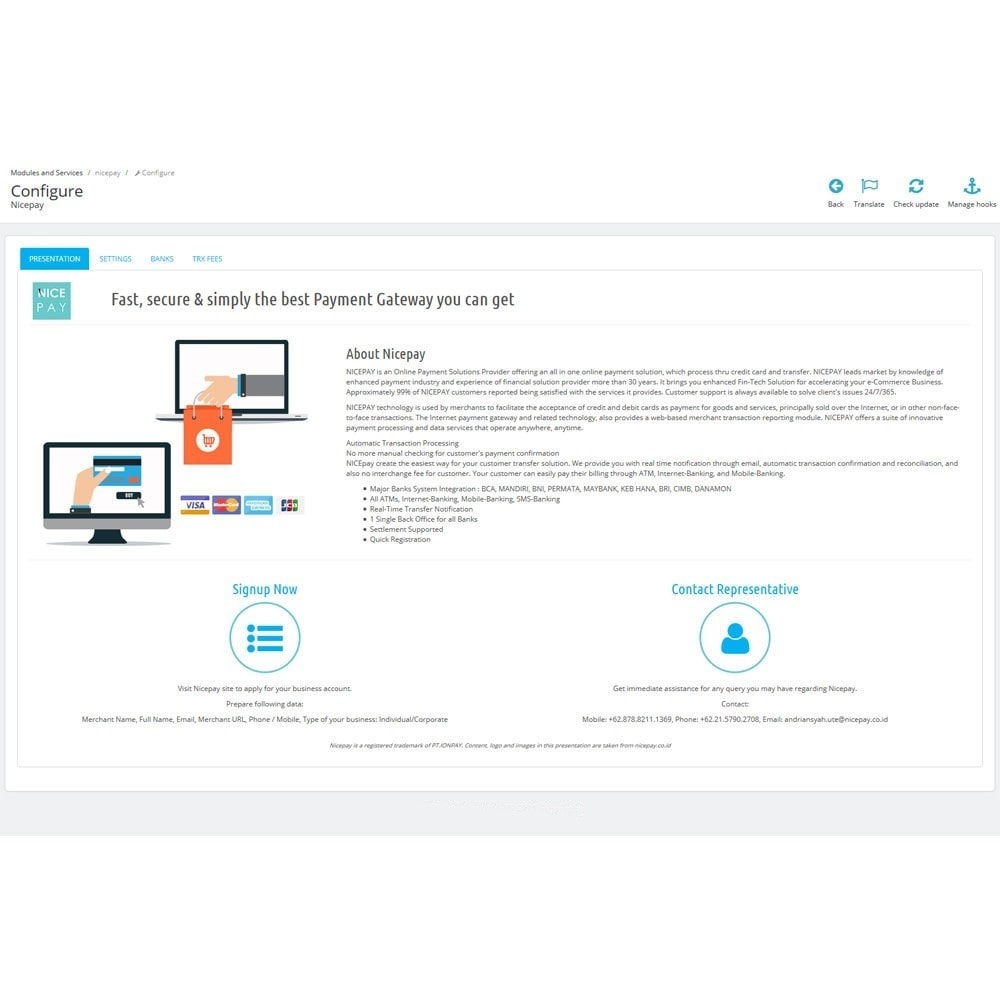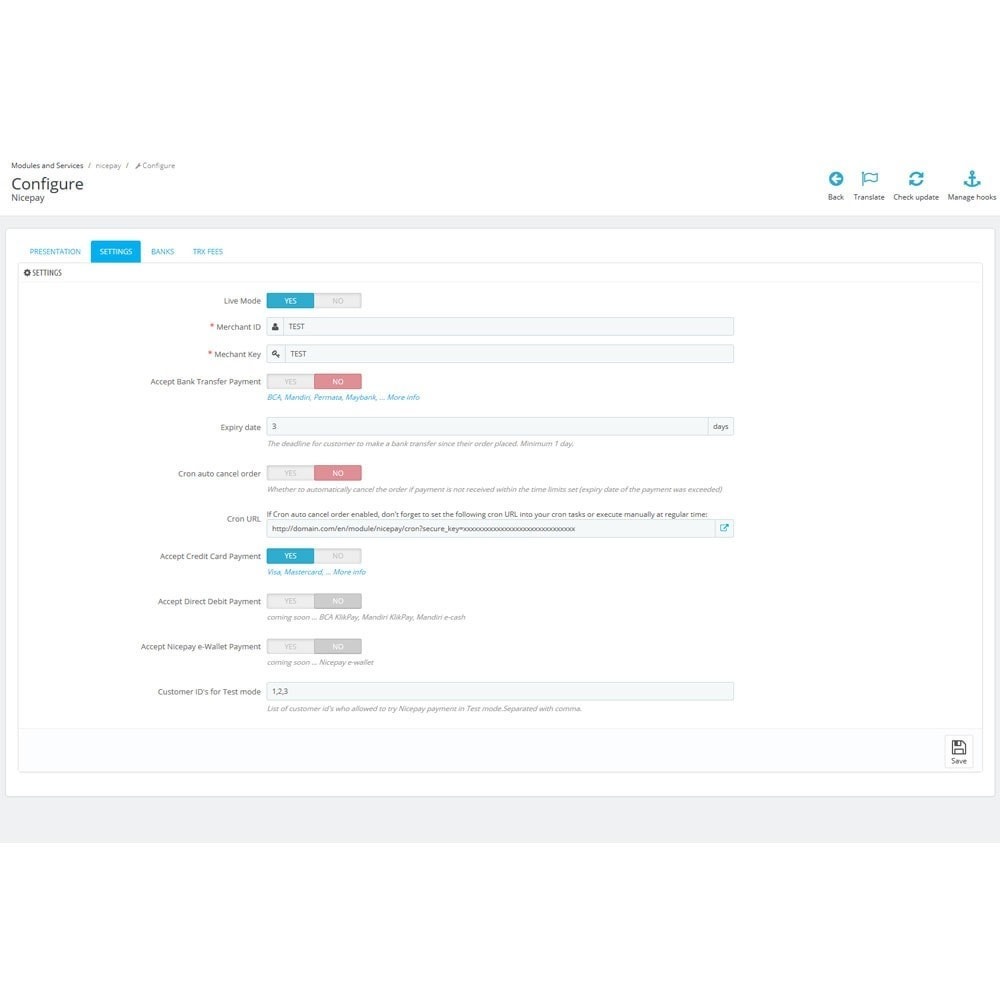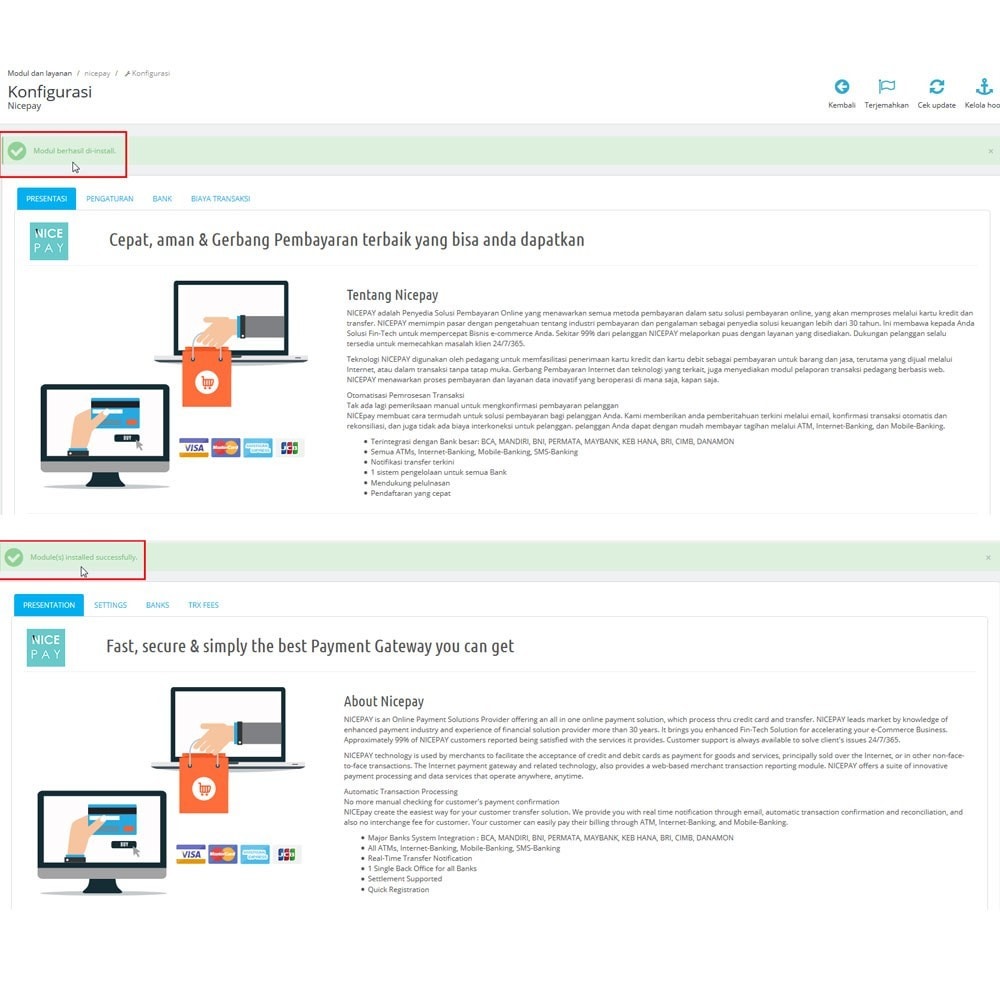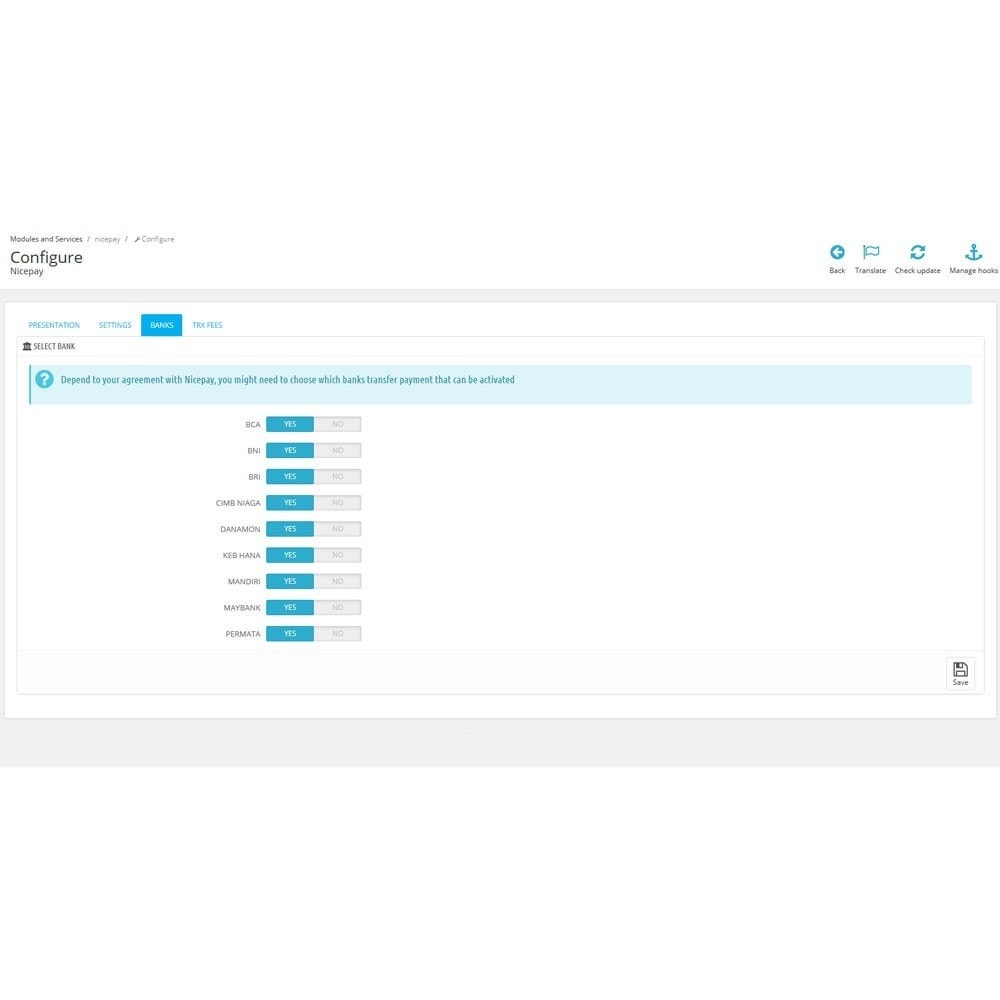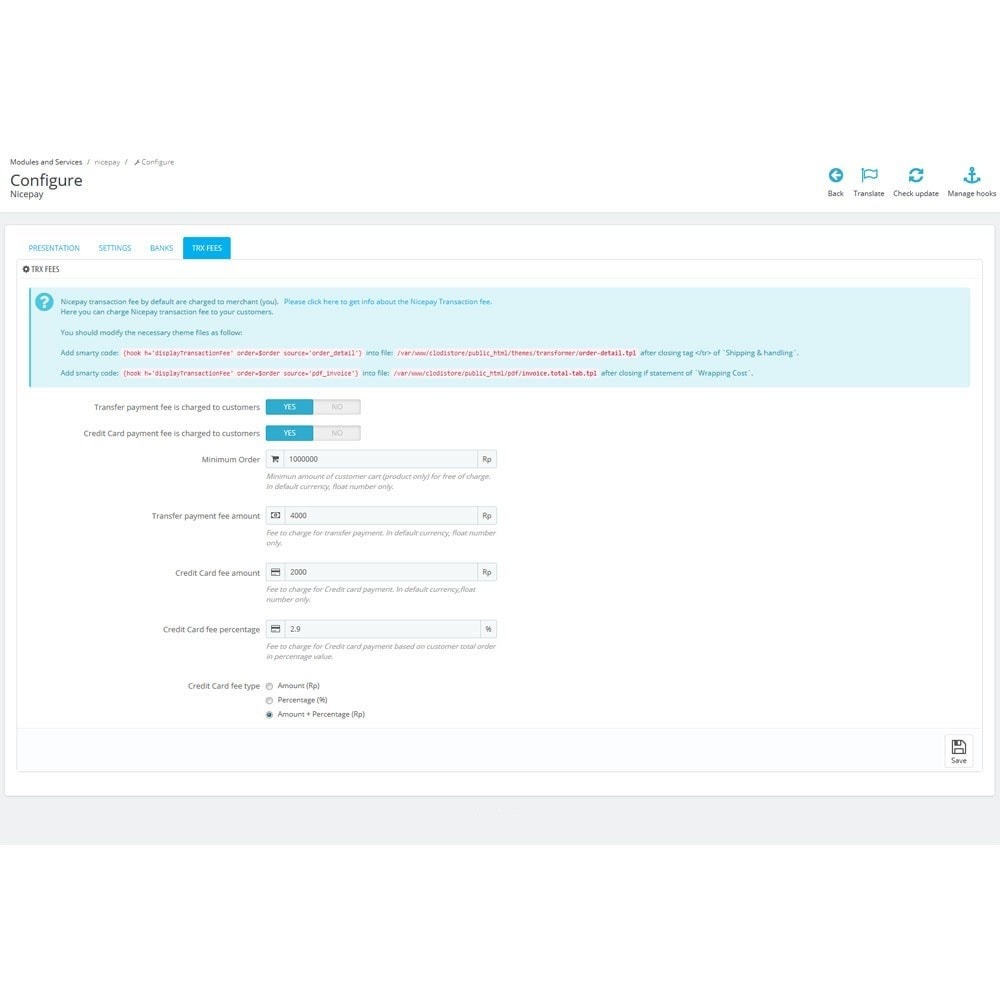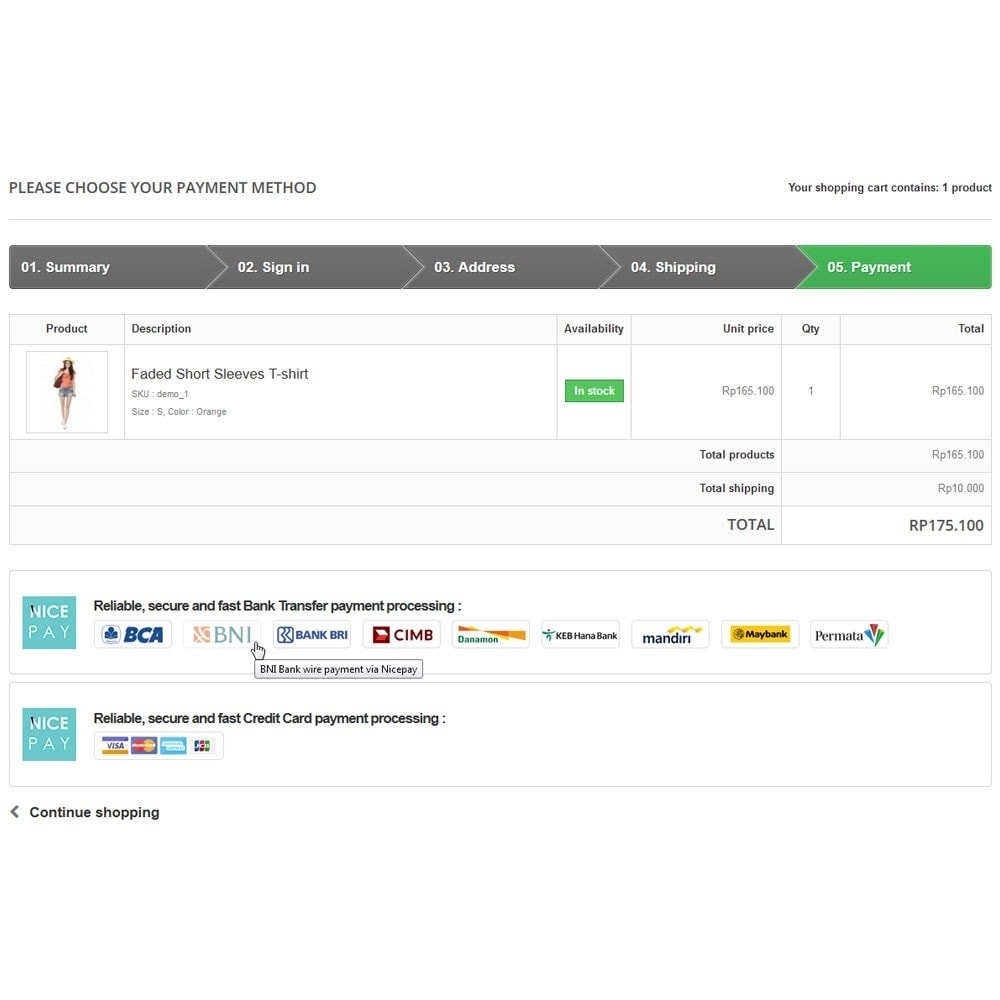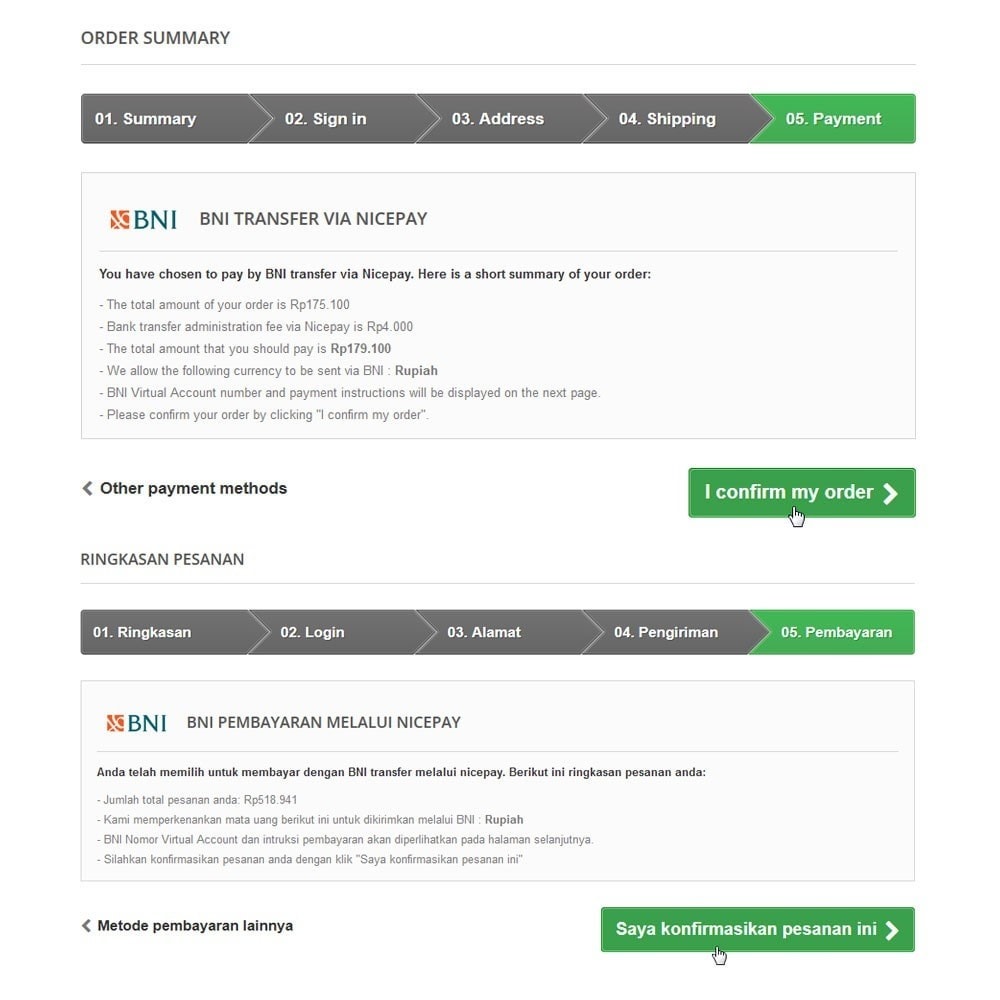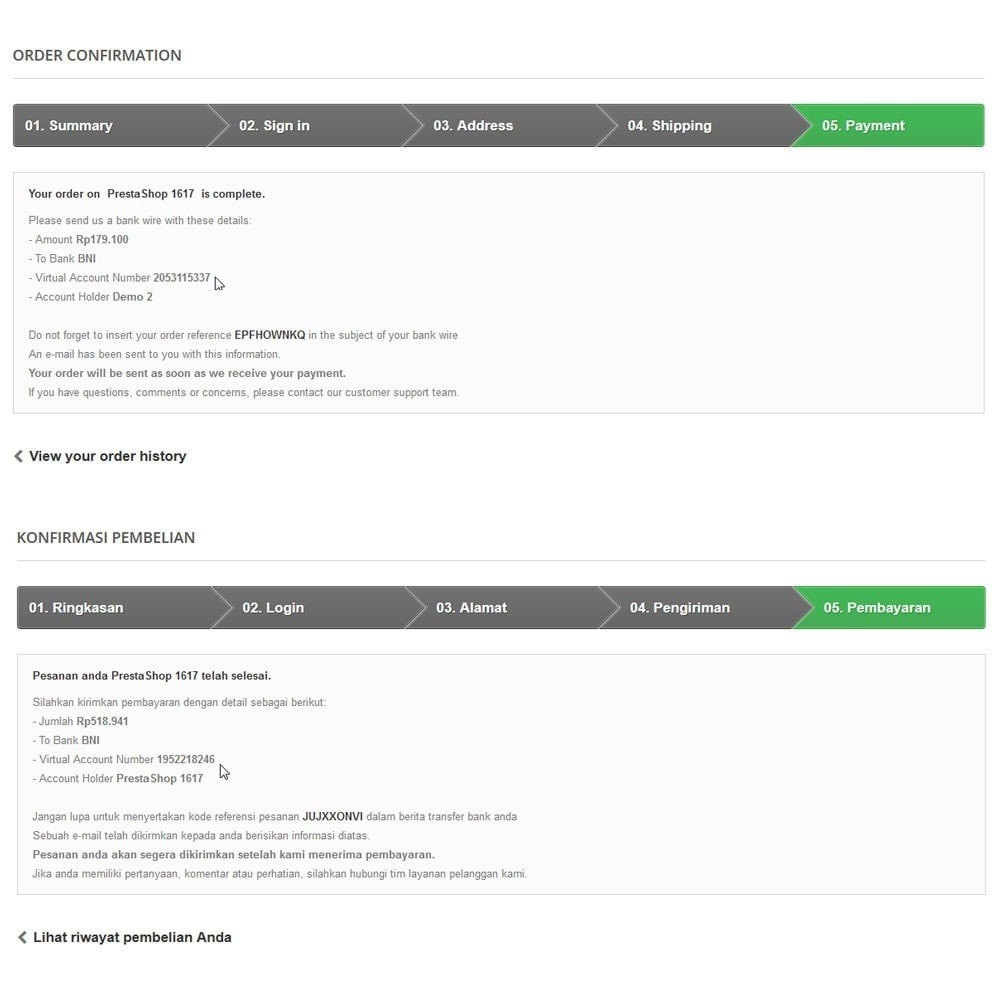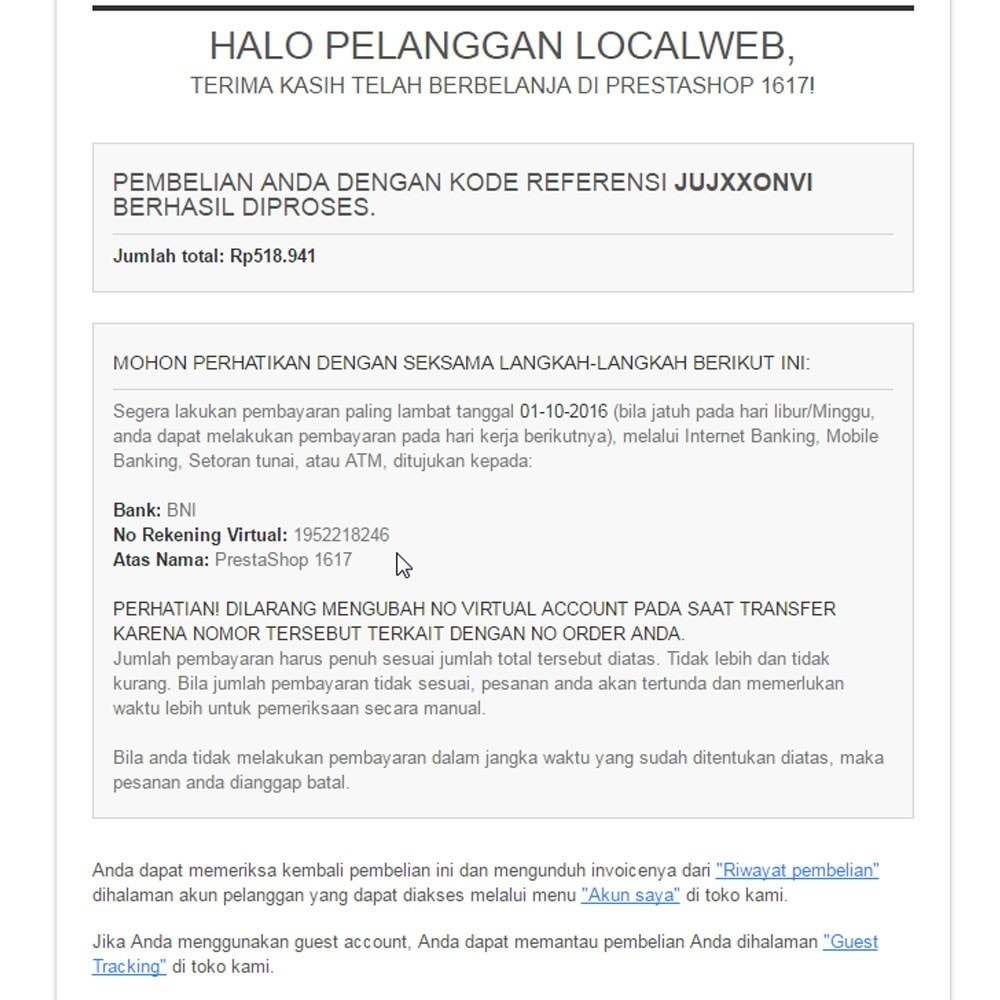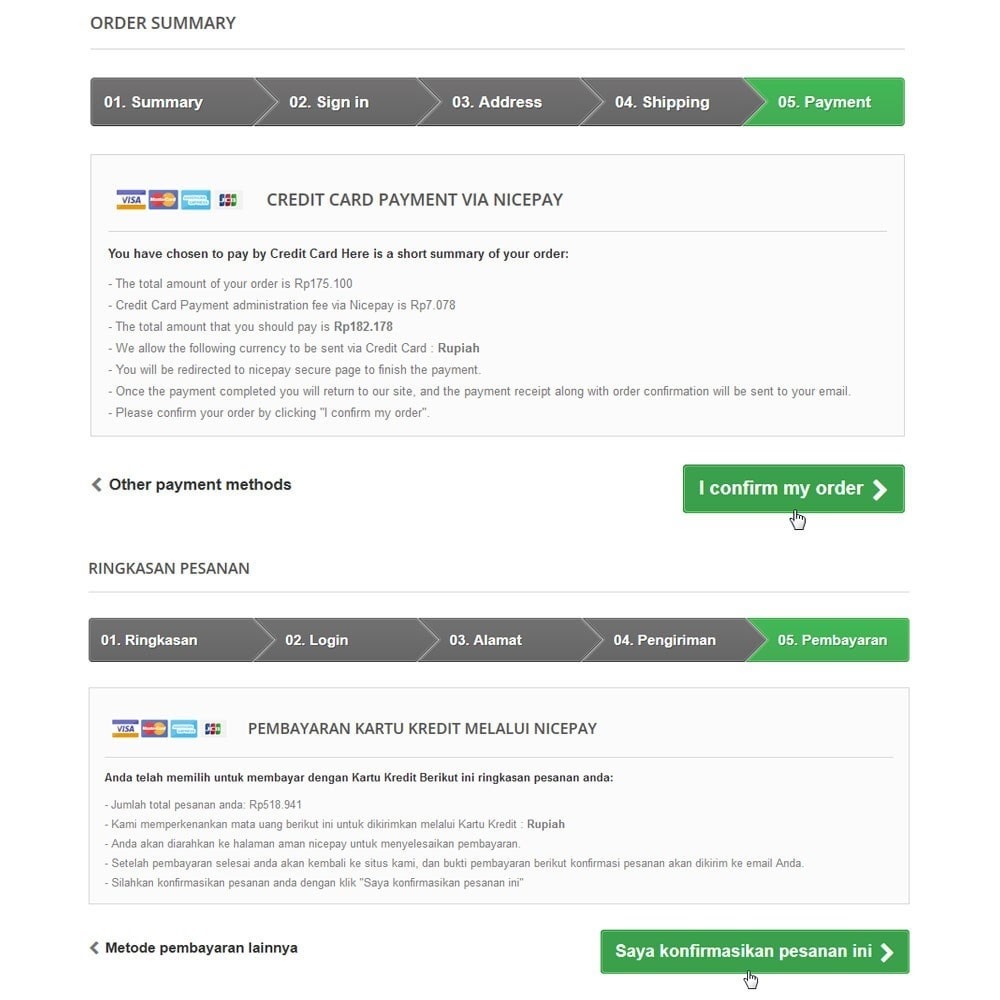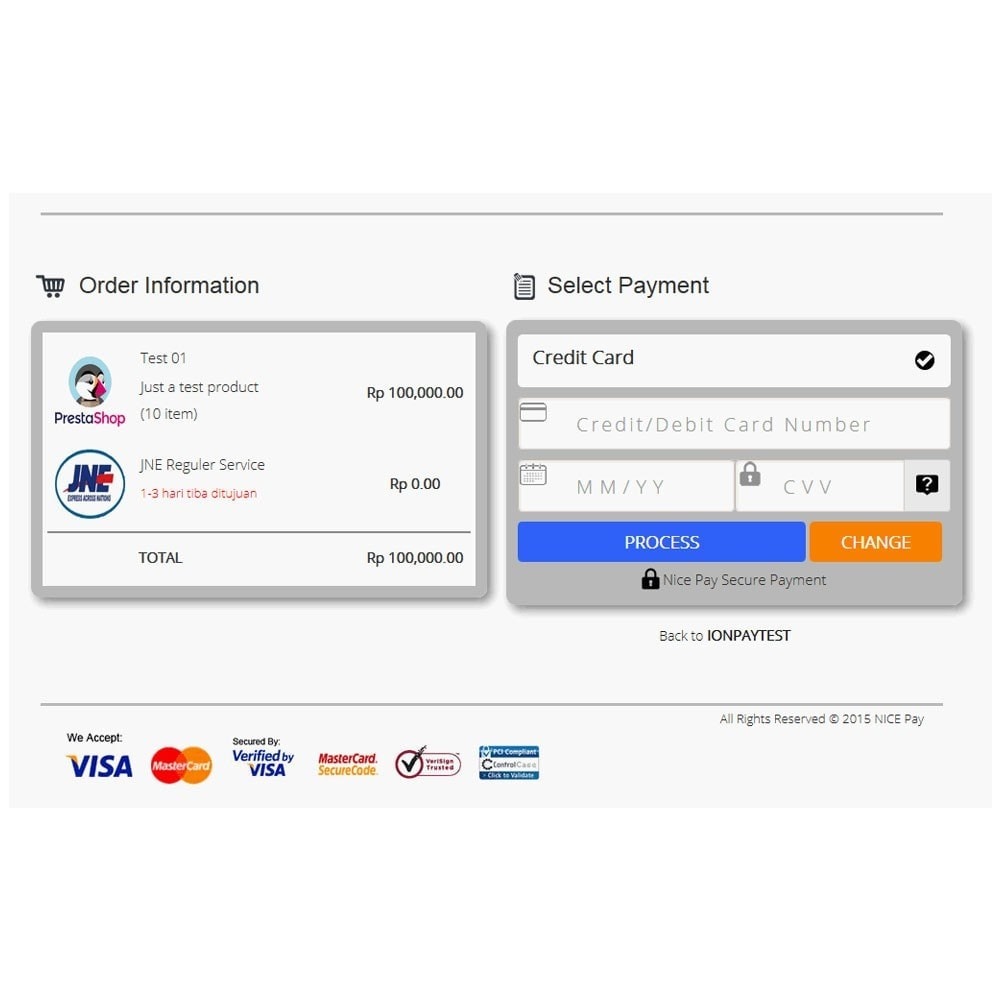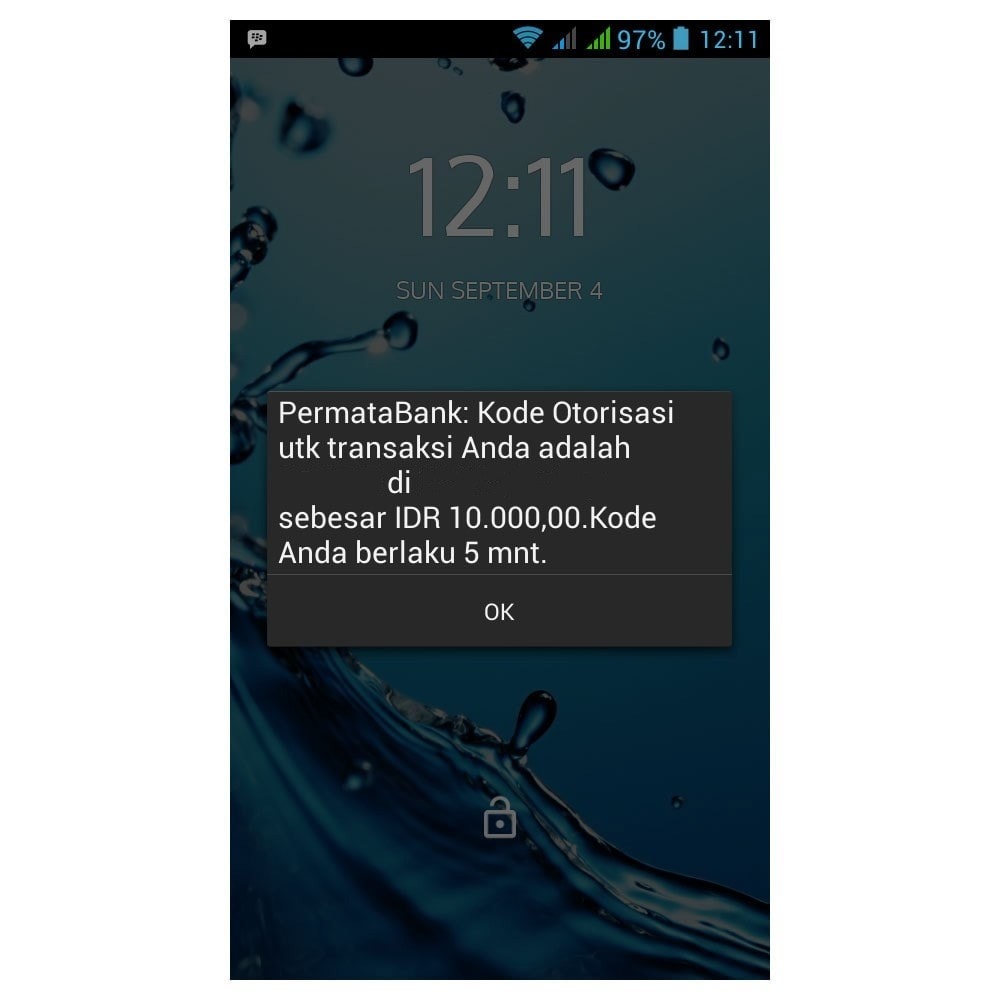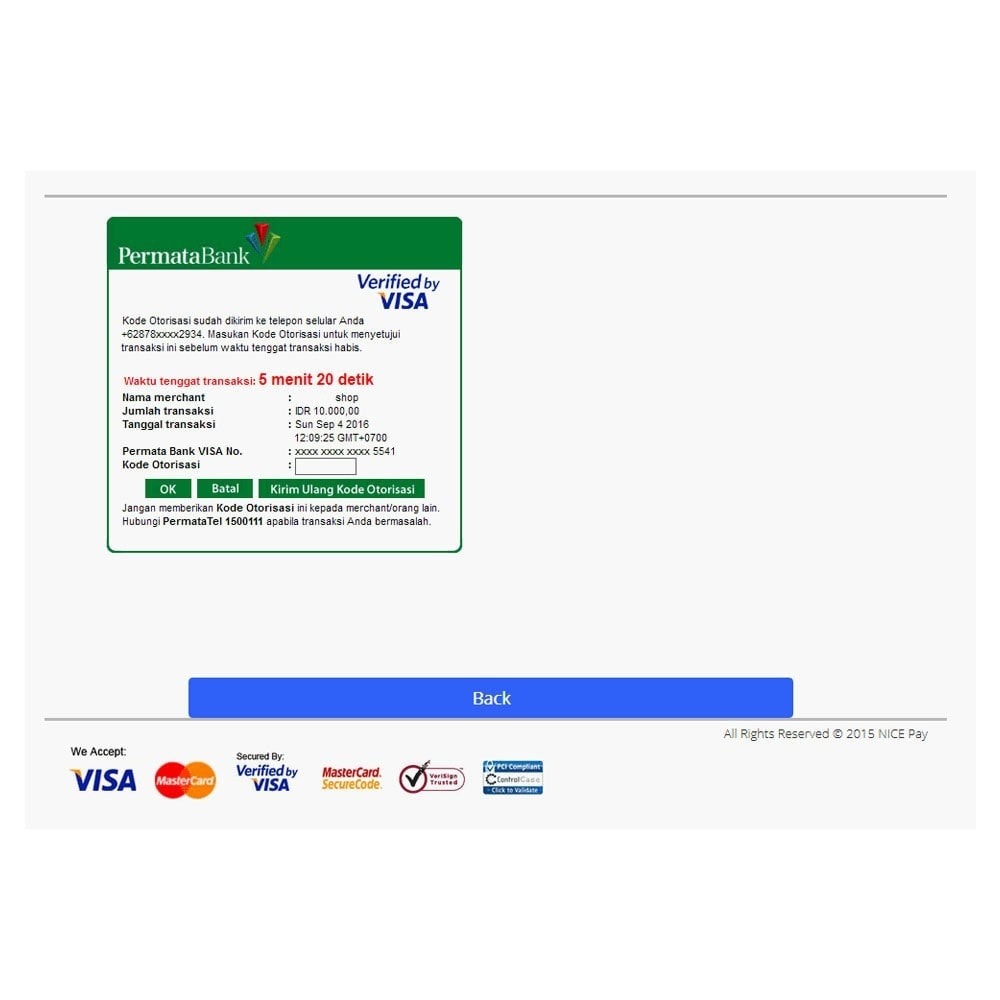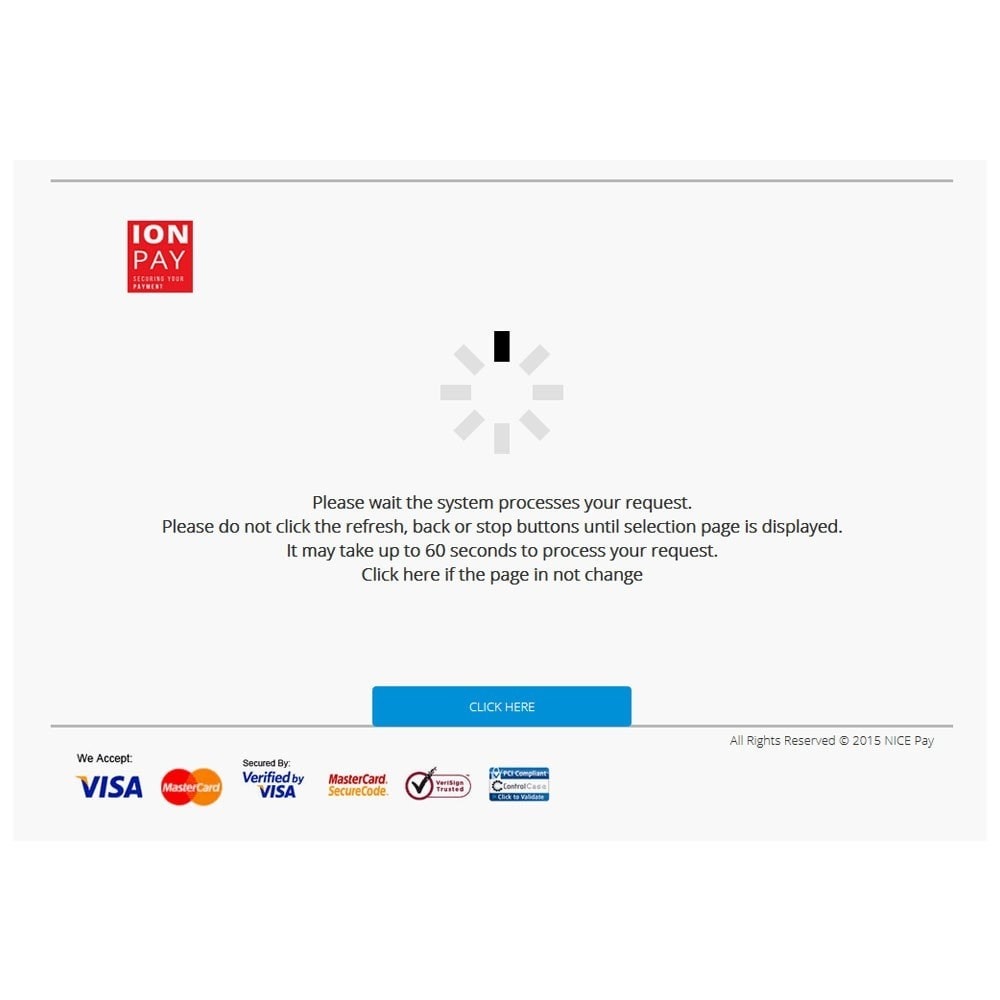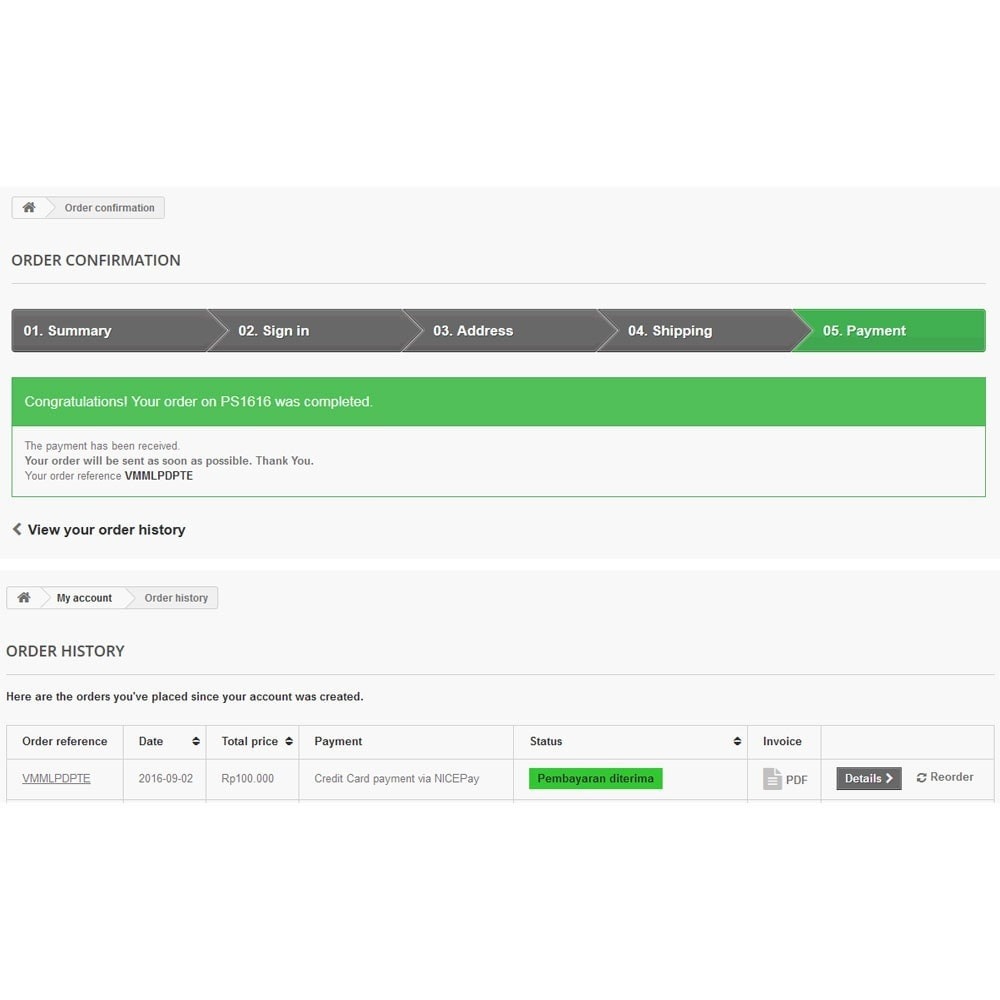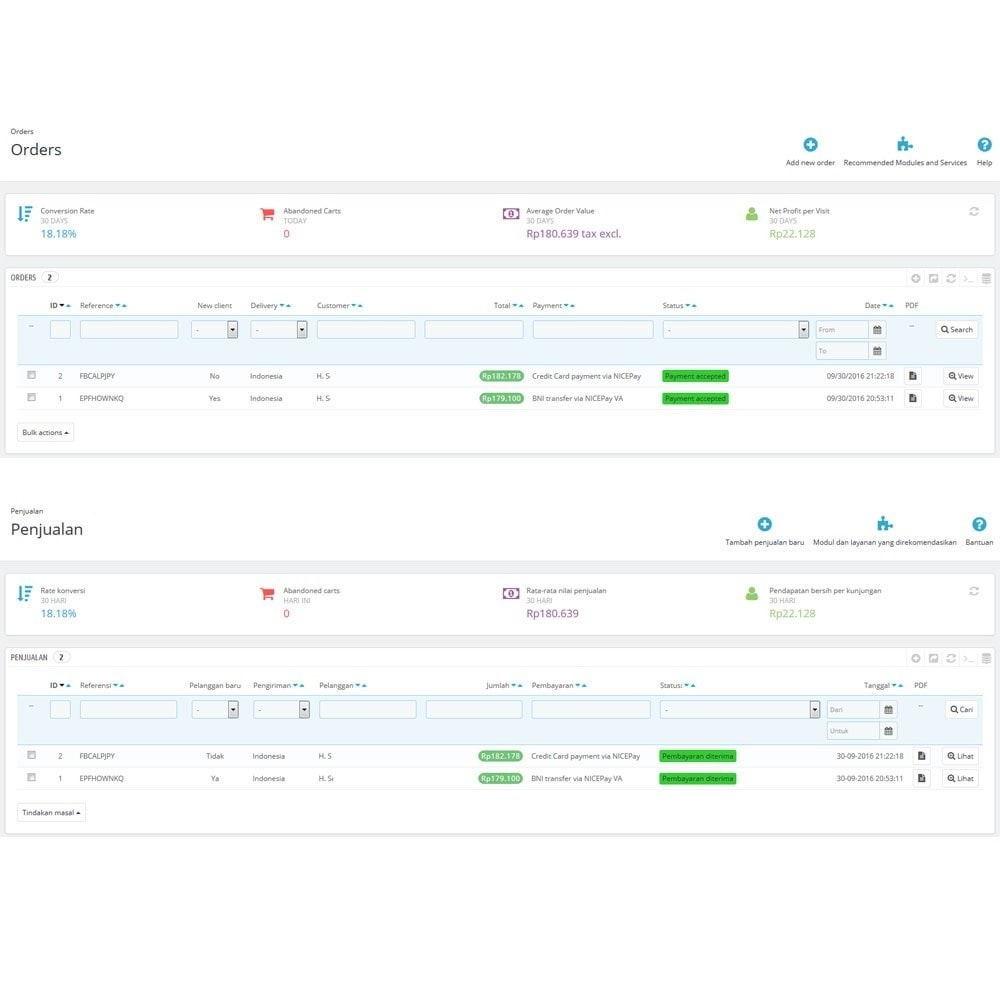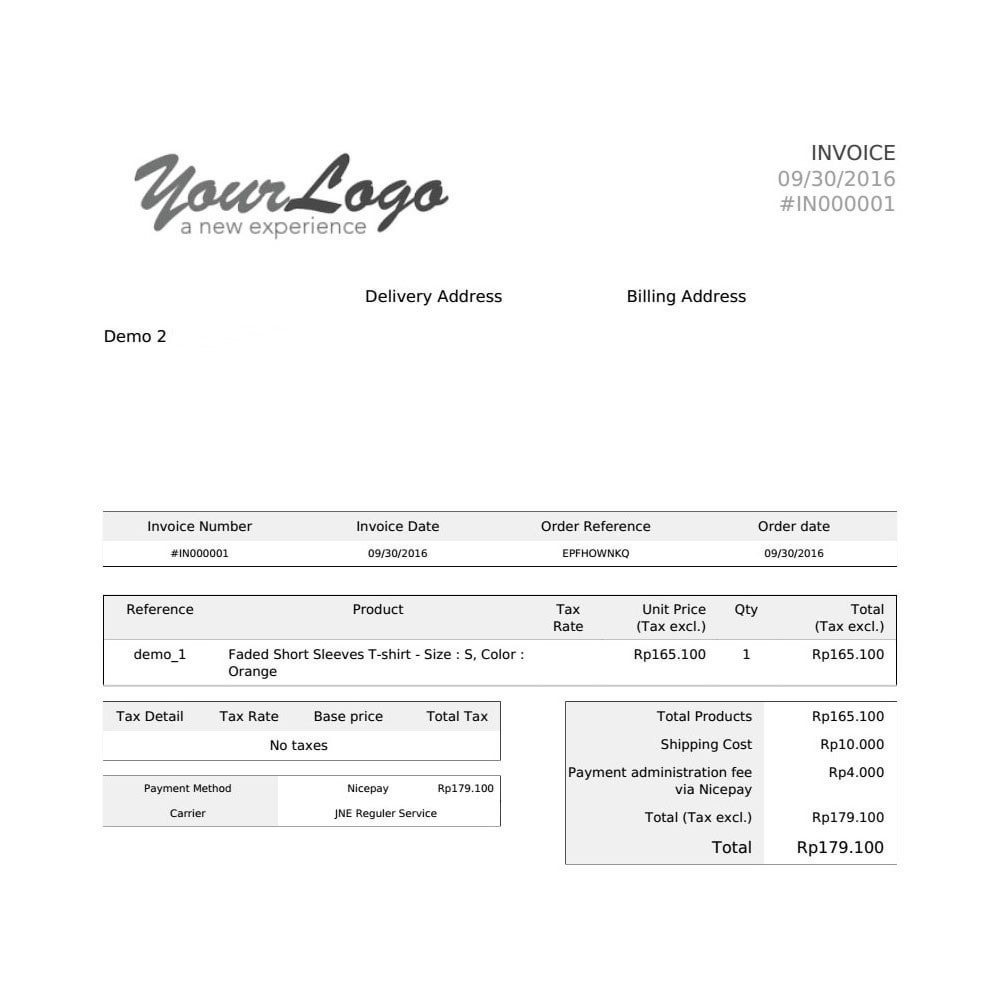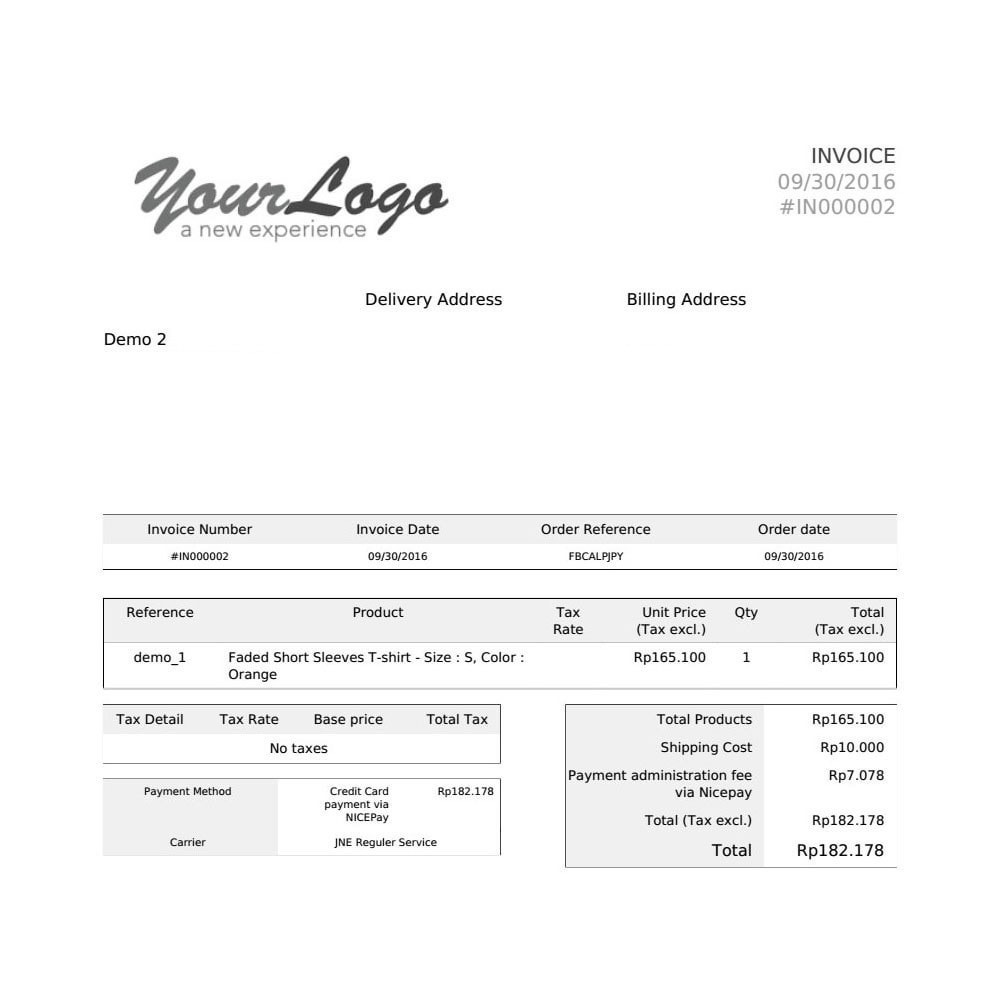 Prezentacja
With this module, user can accept payment by bank wire virtual account with an automatic paid confirmation (all major bank in Indonesia), debit and credit card also ewallet via Nicepay Payment Gateway.
Korzyści wynikające z tego modułu
Konwersje Zachęca Twoich klientów do sfinalizowania zakupów
Konwersje Oferuje środek płatności dostosowany do Twoich klientów
No need to have all bank account to accept payment from all major banks in Indonesia
Bank wire Automatic confirmation, manual check is not necessary anymore
Transaction fee can be charged to customer
Secure and fast processing
Simple merchant registration. Nicepay representative will help you to complete the registration.
Funkcje
Accept bank wire payment from all major banks in Indonesia.
You can choose bank services that will be provided to customers
Accept credit card payment.
Supported by Visa, Master Card, JCB, Amex 3D Secured, PCIDSS Level
Test mode. You can test the module without have to be a registered merchant
Bank wire payment expiry date.
You can define the expiry date for bank wire payment (the due date for customers)
Transaction fee settings.
You can decide whether to charge the transaction fee to customers or not.
You can define the transaction fee amount that will be charged into customer order  (for credit card it can be acumulation of amount + percentage)
Oto co spodoba się Twoim klientom
No need to submit a payment confirmation form
Customer payment will be automatically detected and automatically set as paid
Secure and fast credit card payment processing
Accompanied with One Time Password (OTP) sent to mobile phone for each transaction to prevent unauthorized use.
Bank wire payment can be done through ATM, M-Banking, I-Banking
Rekomendacja
SSL certificate (https://) is recommended but not a must at the moment.
Merchant ID and Merchant Key are required to use this module in Live Mode.
Follow the Signup Link provided on the module to register as a Nicepay Merchant.
Follow the contact information provided on the module to contact Nicepay representative
Wsparcie techniczne oraz aktualizacje
Otrzymasz automatycznie 3 miesiące pomocy technicznej dla tego produktu.
Przez 90 dni po zakupie jesteś uprawniony do pomocy technicznej i funkcjonalnej, a także masz dostęp do aktualizacji dla tego produktu.
Instalacja
No special action needed.
Module can be installed through PrestaShop Back Office Modules as usual.
Details provided in documentation.
Często kupowane w zestawie
Community developer Opracował

PrestaShop v1.6.0.4 - v1.6.1.17 Kompatybilność PrestaShop

PrestaShop Opracował

PrestaShop v1.6.0.4 - v1.7.2.4 Kompatybilność PrestaShop

PrestaShop Opracował

PrestaShop v1.4.0.0 - v1.7.2.4 Kompatybilność PrestaShop
Co nowego w wersji 1.0.5(2016-12-30)
v.1.0.5
[*] Amend nicepay billingCountry and deliveryCountry object property value with country ISO Code to prevent error due to the previous nicepay API determine object property value with country name
[*] Fix bugs with order total due to nicepay_txr_fee = 0 during validateOrder
[*] Show warning message on module configuration page if Indonesian Currency IDR/Rp yet installed on the system or when shop preference `Number of decimals` > 0 because Nicepay only accept Rupiah curency and Indonesian banking & credit card transaction amount does not accept fractions value
O wydawcy
2010-03-17

Sprzedawca PrestaShop

Indonesia

Kraj region
Masz pytanie?
Potrzebujesz pomocy?
Wydawca odpowie Ci w ciągu