moduł CitrusPay
Opracował
Community developer
Recommended
local module
PrestaShop
1.5.0.0 - 1.6.1.15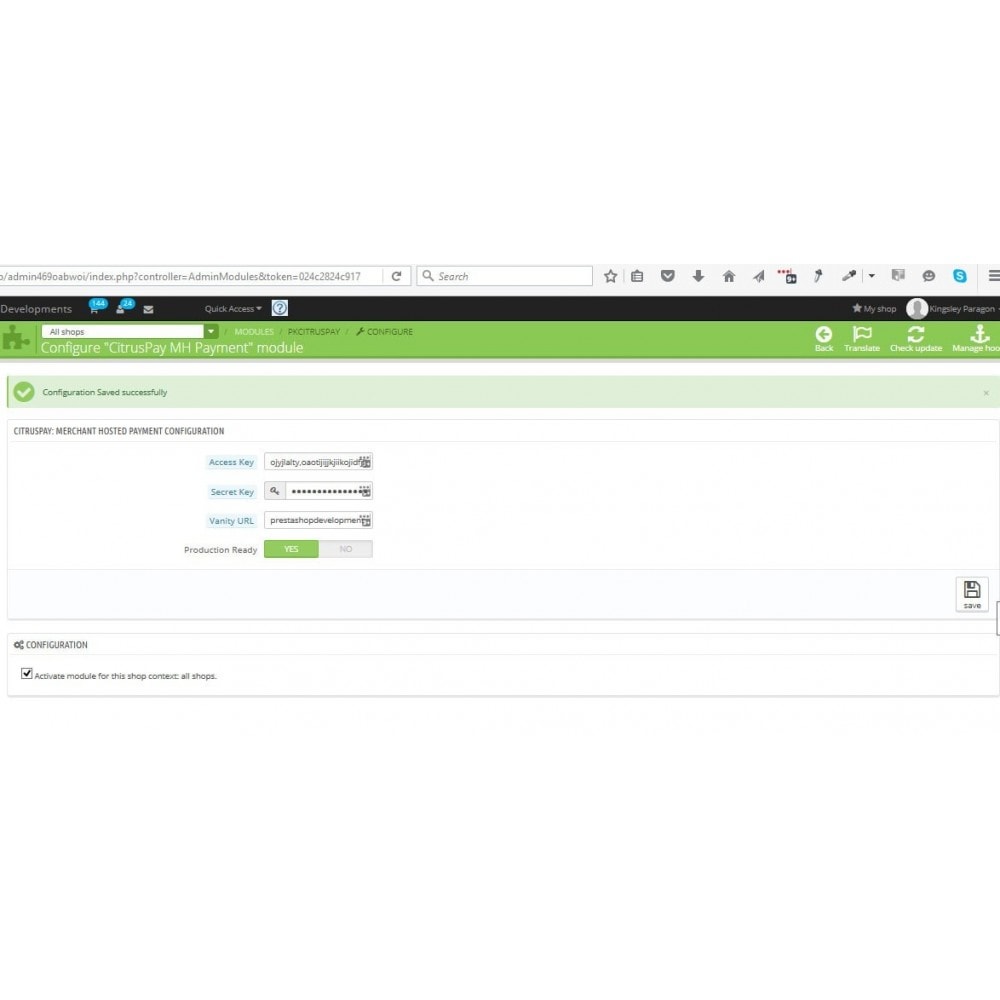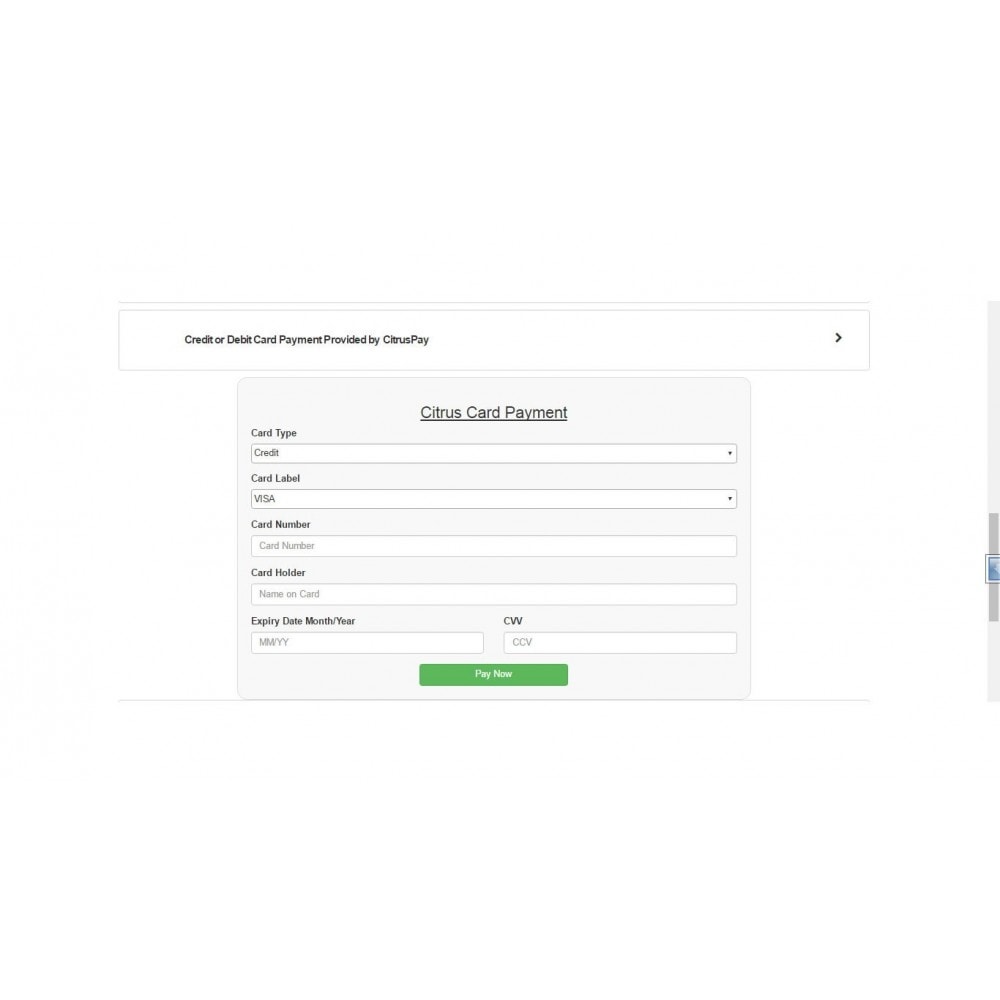 Prezentacja
Citruspay is one of the best payment gateways of India with a transparent pricing. Citruspay module integrates the gateway in one click with your prestashop website. 
Korzyści wynikające z tego modułu
Konwersje Oferuje środek płatności dostosowany do Twoich klientów
Citrus makes digital payments and online checkout processes simpler, faster, safer and easier. Citrus supports 12 different Payment Methods The pricing plans for merchants are transparent and available for consideration on their website. The process of going live with Citrus is completely automated, facilitated by a live tech support in case the merchant  needs assistance. The company is purely a payment solutions company with no conflicting businesses.Citrus Pay currently has a network of 4000+ merchants and a 15 million registered user base. 
As a merchant you get benefits of these services making it easier and faster for you to accept online payments.
Funkcje
Citruspay features include:- 
Unsurpassed Transaction success. ensure every single transaction is captured successfully. 
Accept Indian's favorite payment methods like credit card, debit card and netbanking.
Airtight security to ensure vault-like security for your payments. Accept payments without any concern
Support for all devices - extend your payment gateway to your mobile app. 
Smooth and simple seamless payments. 
Dedicated support from Citruspay and the module vendor.
Insightful analytics and reports in your Citrus dashboard. 
Wsparcie techniczne oraz aktualizacje
Otrzymasz automatycznie 3 miesiące pomocy technicznej dla tego produktu.
Przez 90 dni po zakupie jesteś uprawniony do pomocy technicznej i funkcjonalnej, a także masz dostęp do aktualizacji dla tego produktu.
Rekomendacja
There is a production ready mode. For testing purpose keep the production ready to no.
Oto co spodoba się Twoim klientom
Citrupay allows your customers to pay with their favorite payment method in smooth and simple way on both web and mobile. 
Instalacja
Install the module following the regular PrestaShop module installation process. You can check out the process here http://addons.prestashop.com/en/content/21-how-to
After installation you will need to configure the Citruspay payment module by adding your secret key and your access key which are provided by Citruspay. Once they are added you can start accepting payments.
Często kupowane w zestawie
Community developer Opracował

PrestaShop v1.5.0.0 - v1.6.1.15 Kompatybilność PrestaShop

PrestaShop Opracował

PrestaShop v1.6.0.4 - v1.6.1.17 Kompatybilność PrestaShop

PrestaShop Opracował

PrestaShop v1.6.0.4 - v1.7.2.2 Kompatybilność PrestaShop
Co nowego w wersji 1.0.0(2016-07-26)
O wydawcy
2015-10-08

Sprzedawca PrestaShop

India

Kraj region
Masz pytanie?
Potrzebujesz pomocy?
Wydawca odpowie Ci w ciągu