moduł Authorize.Net Customer Information Manager (CIM)
Opracował
Community developer
PrestaShop
1.5.0.0 - 1.6.1.17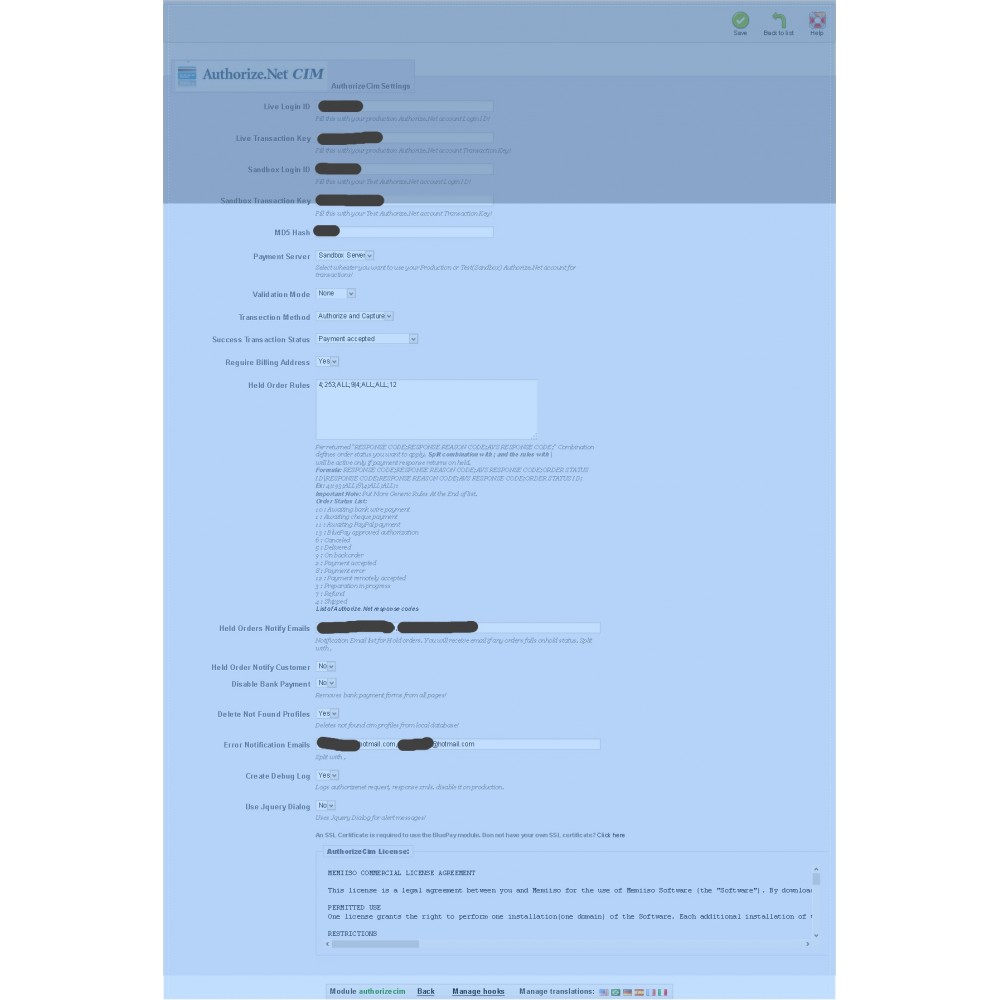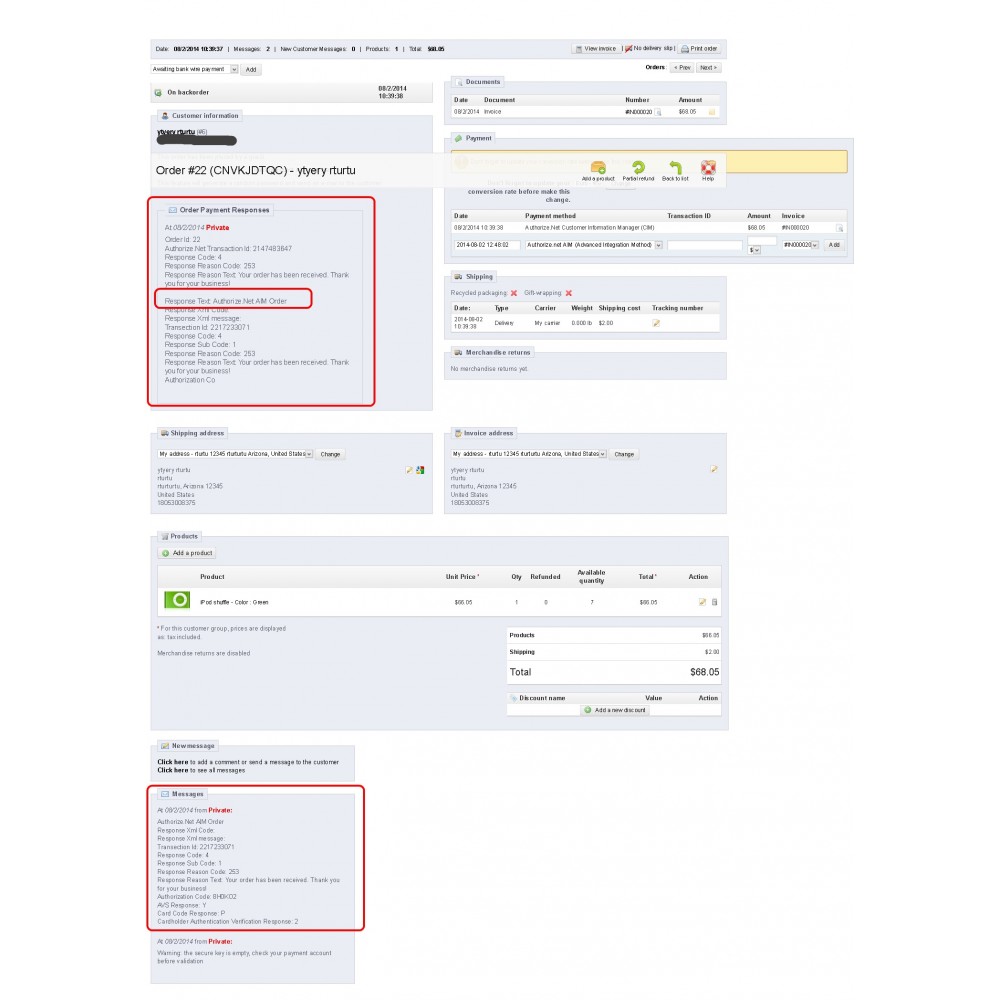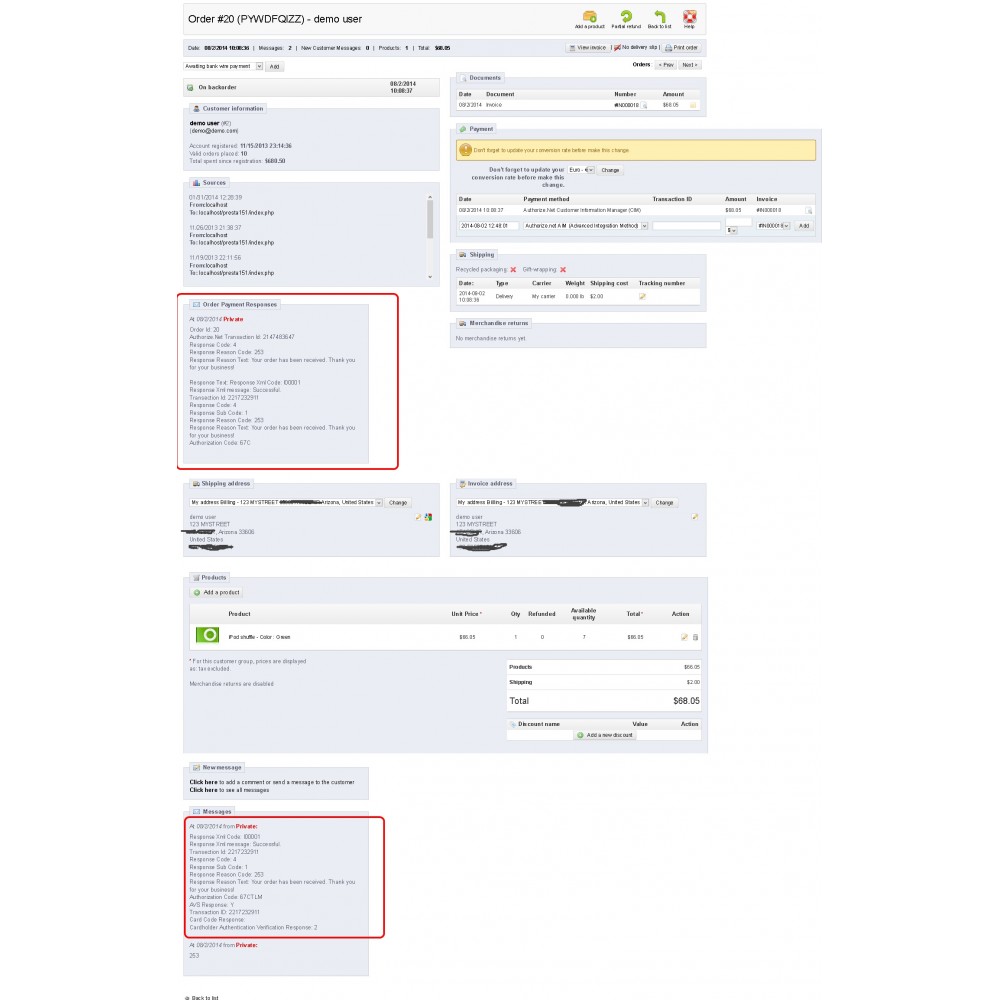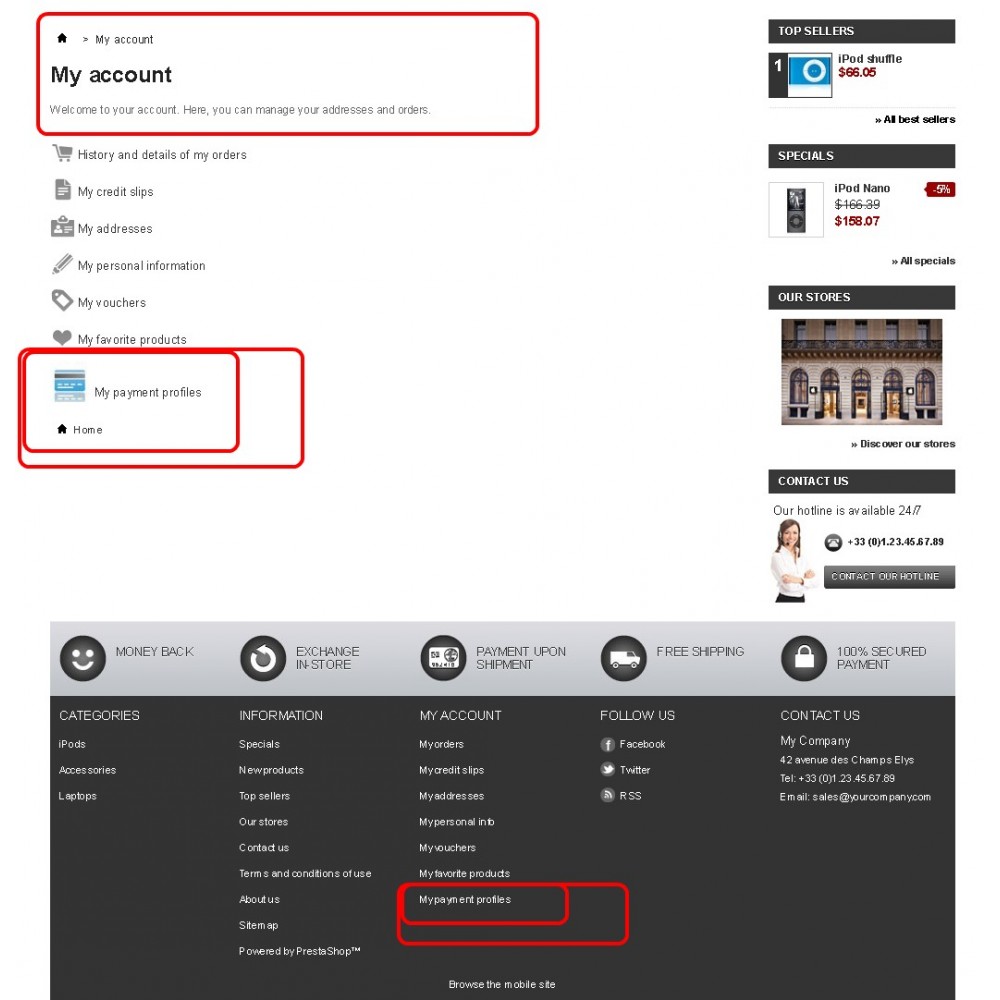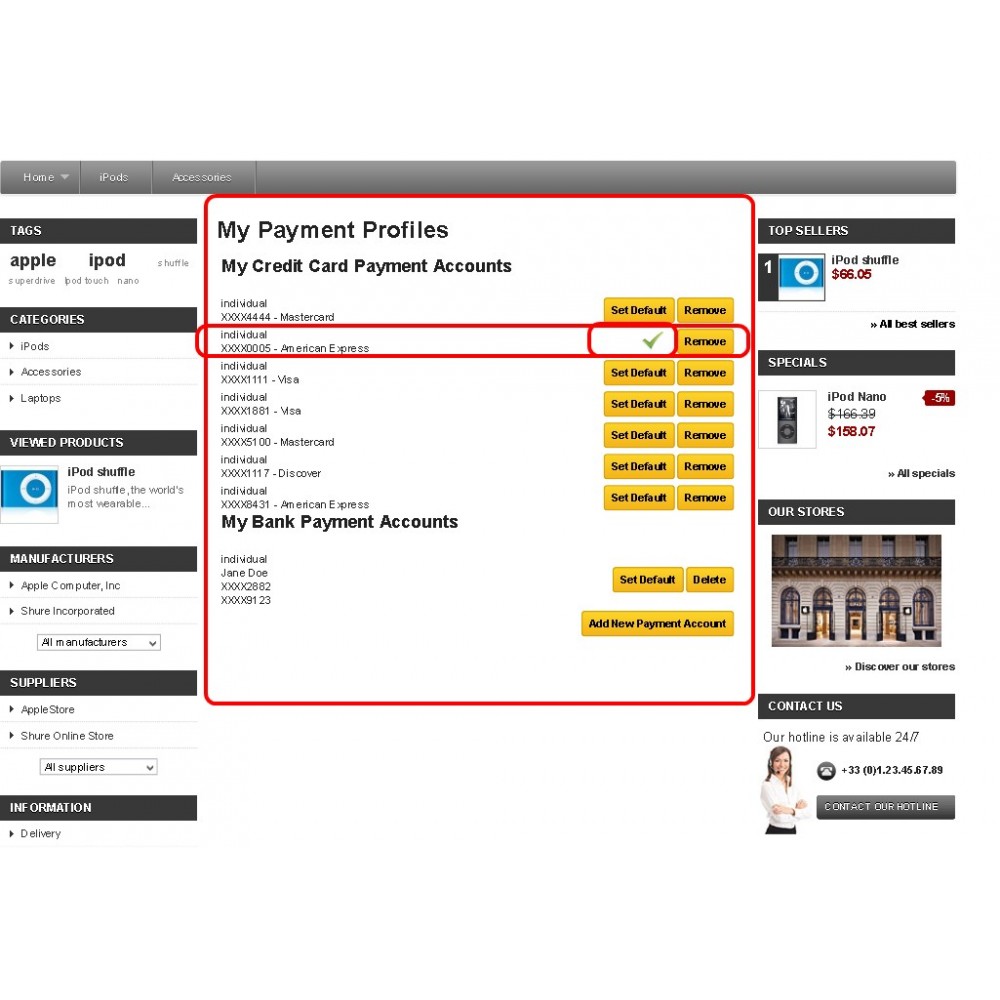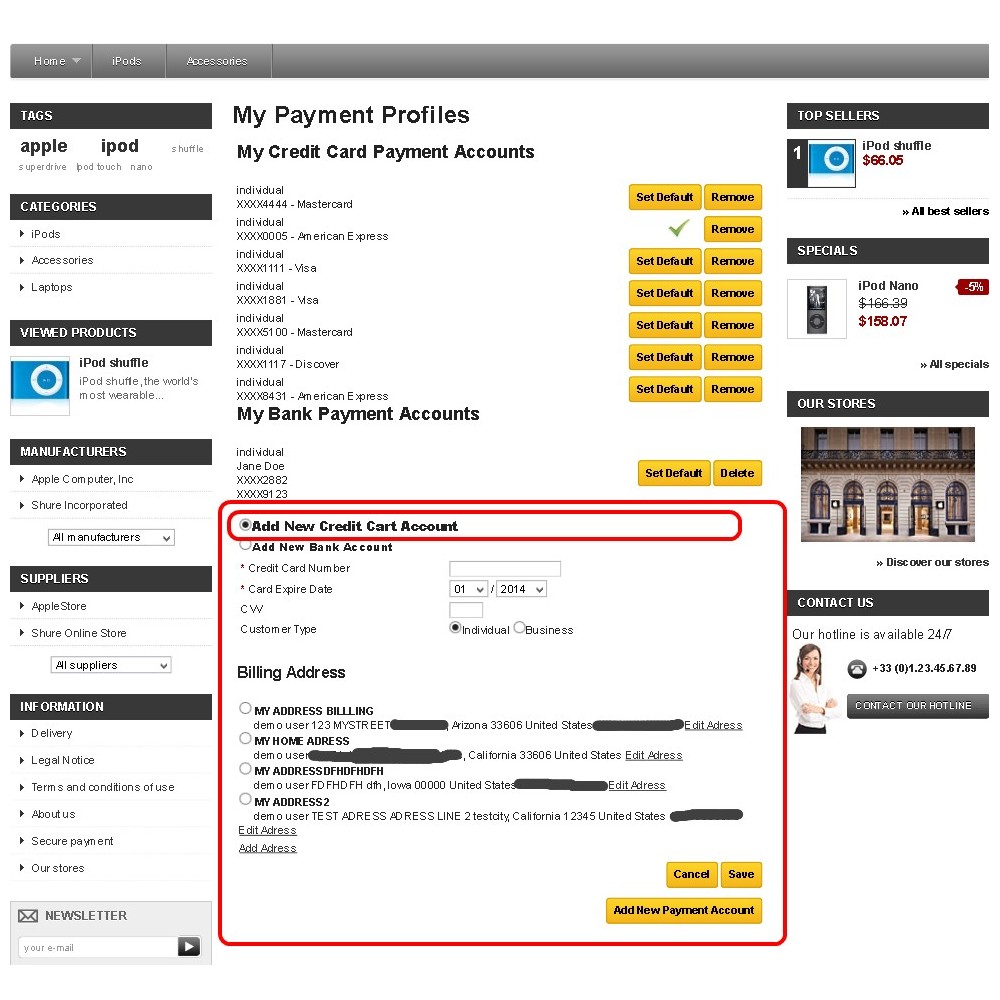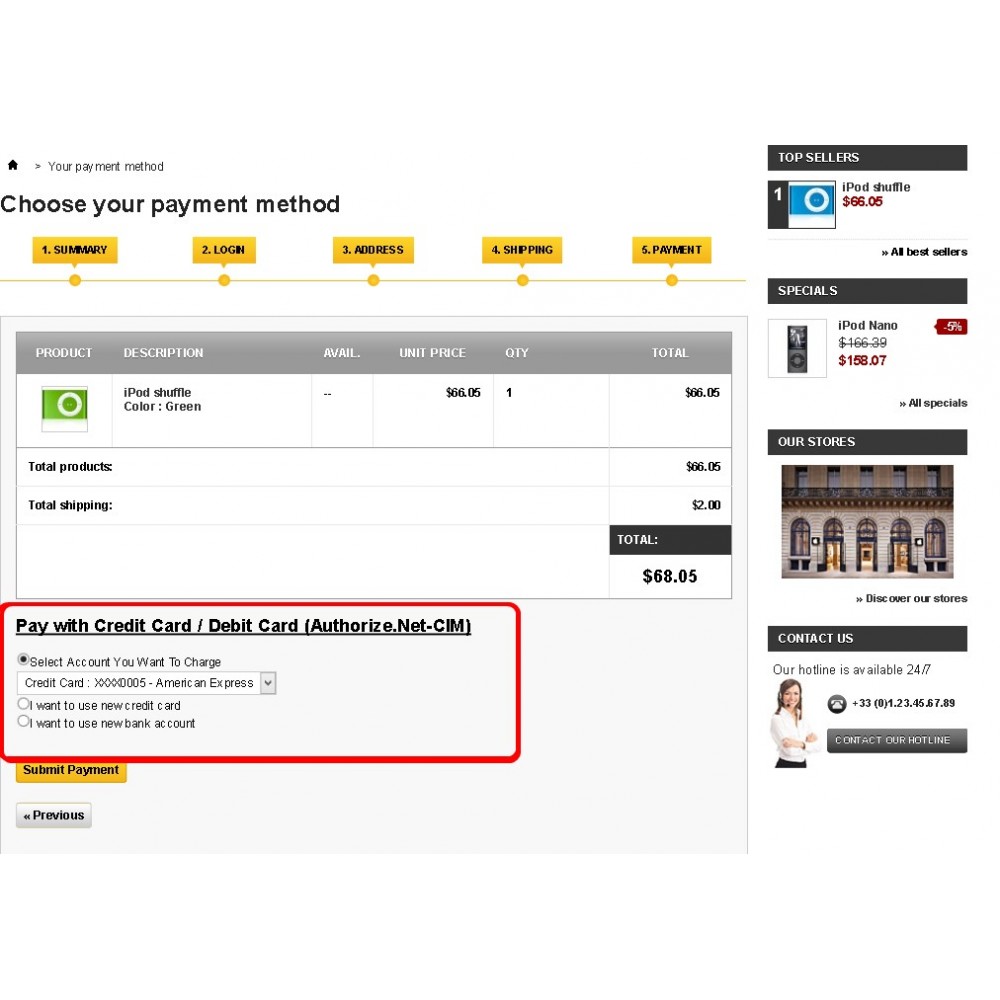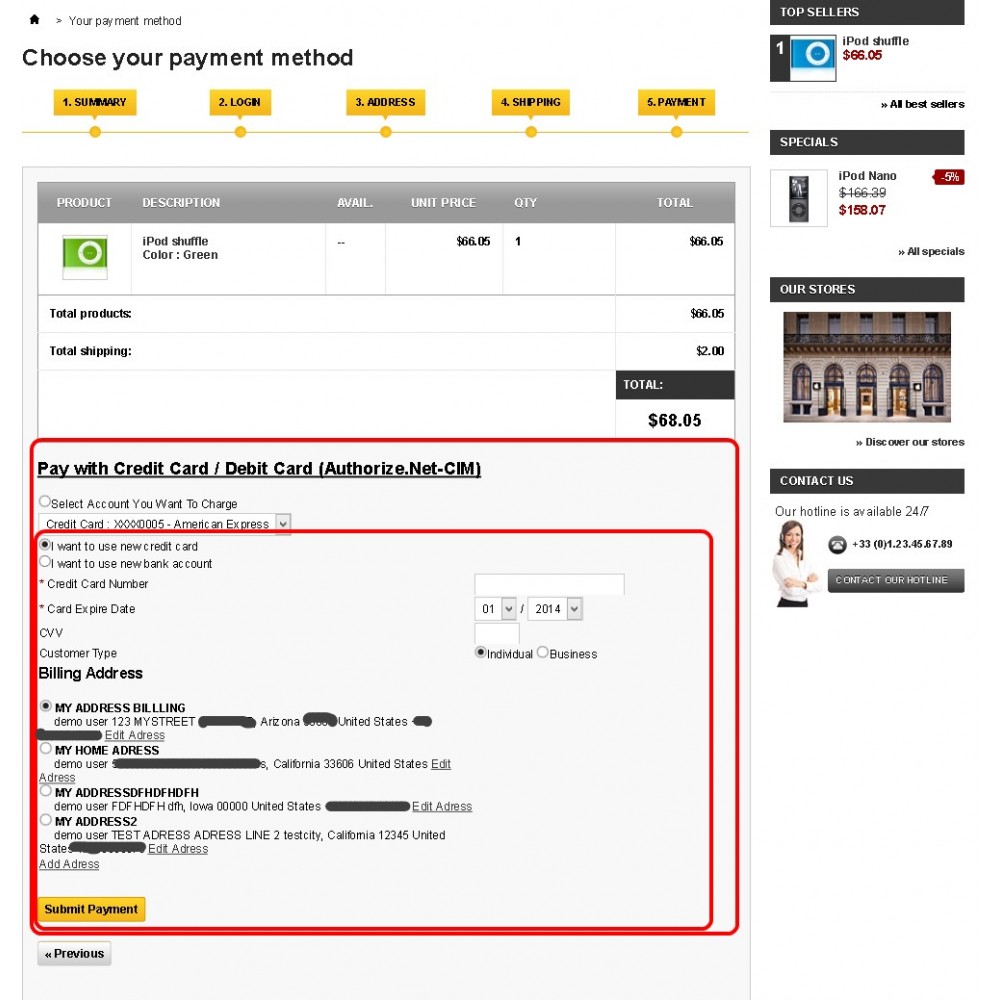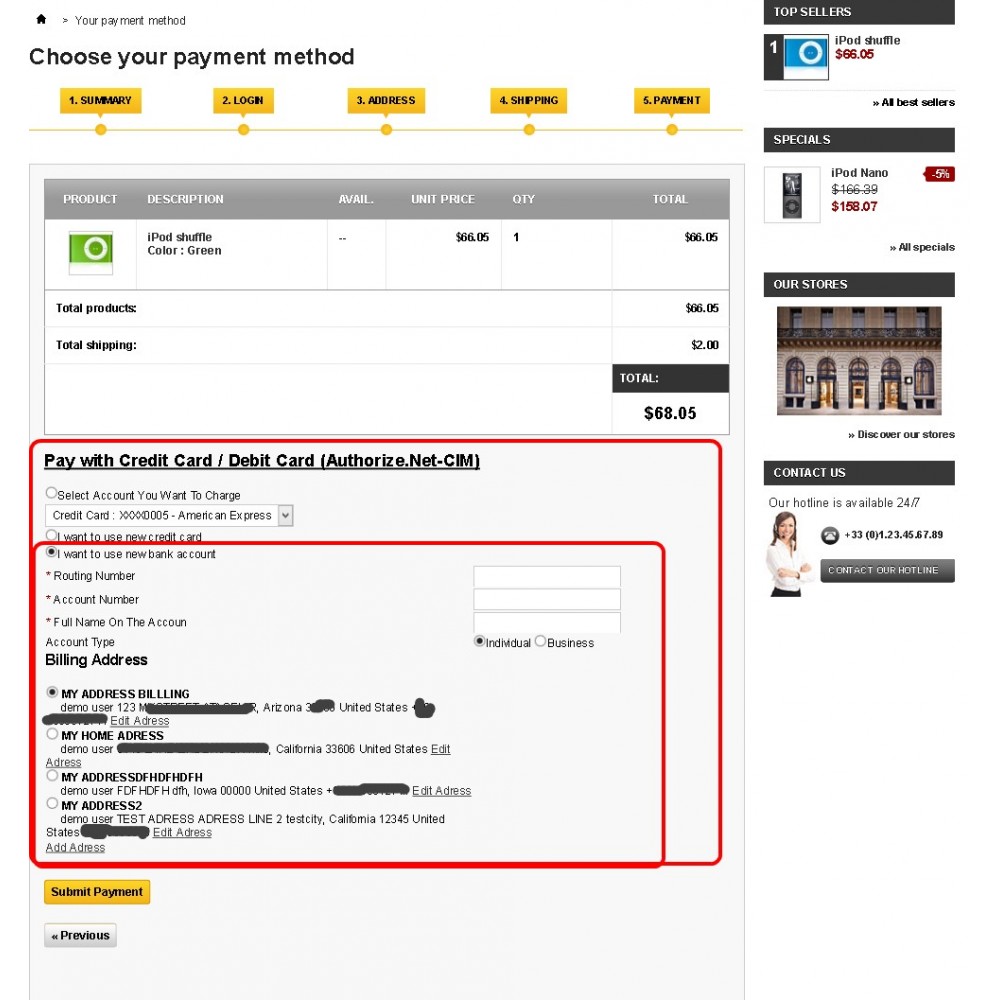 Prezentacja
The Authorize.Net Customer Information Manager (CIM) payment, tokenize and store your customers' sensitive payment information on Authorize.Net secure servers, simplify your PCI DSS compliance as well as the payments process for returning customers
Korzyści wynikające z tego modułu
The Authorize.Net Customer Information Manager (CIM) payment gateway tokenize and store your customers' sensitive payment information on Authorize.Net secure servers, simplify your PCI DSS compliance as well as the payments process for returning customers and recurring transactions. By providing quick access to stored customer information,
CIM is ideal for businesses that
Are concerned with PCI compliance.
Want to provide returning customers with the convenience of not having to re-enter personal data.
Funkcje
* Customer can use Credit Card Or Bank Account Payment.
* Option to enable disable Bank payment.
* Uses both AIM,CIM payment methods. Switch to AIM for Guest Checkout.
* Customer front page to Manage, Add, Delete Payment Profiles
* Option to add new Credit Card account or Bank account during the Checkout process, without leaving chekout step.
* Supports "Capture","Authorization", "Authorization/Capture" Transaction methods.
* Supports "none","testMode","liveMode" Validation Modes.
* OptionFor Customer To Setup his/her Default Payment Card
* Auto Detect Credit Card Type
* Works with Fraud Dedection Suite
* Option to send Alert Email For FDS Holded Orders(for Selected Return Codes).
* Flexible Option To define custom status'ES' for On-hold orders and send alert email.
* Option to Setup Different Order Statuses for FDS Holded Orders.
* On/Off Option To activate Billing adress Entry with payment Card
* Simple and well structured code. Easy to maintain and extend.
* Developed on top of Authorize.Net official SDK
* Separated Authorize.Net cim only log files.
* 2 level logging. errors, responses
* All Front-end Text and messages are defined as language constant and can easily be changed.
* ALL template layouts are designed with simple layout and can easily be changed or improved.
* Switch to AIM for Guest Checkout.
* and more
Często kupowane w zestawie
Community developer Opracował

PrestaShop v1.5.0.0 - v1.6.1.17 Kompatybilność PrestaShop

Community developer Opracował

PrestaShop v1.5.0.0 - v1.7.2.4 Kompatybilność PrestaShop

Community developer Opracował

PrestaShop v1.5.0.0 - v1.7.2.4 Kompatybilność PrestaShop
Inne
You liked the module, please don't forget to rate it.

following payment accounts can be used for Sandbox tests.
NOTE: Authorizenet Sandbox have 100$ limit for CIM bank account checkout. please checkout under 100$ to be able to succeed with bank account at the checkout.
Test Credit Card
Card Number = "4111111111111111";
with any Expiration Date and any CCV code.

Test Bank Account
Routing Number "121042882";
Account Number = "123456789123";
Name On Account = "Jane Doe";
Oto co spodoba się Twoim klientom
Customes Saves his/her Card information on Secured Authorize.Net Servers. on the second purchase of return customer, Customer dont have to enter all the payment information again.

Rekomendacja
1.Please test the module in your test envisonment first.
2.at least place one test order at your production environment to make sure everything works correctly.
3.authorize net Production restrictions can be more strict, so you might need to select 'Reguire Billng Adress' to Yes


Wsparcie techniczne oraz aktualizacje
Otrzymasz automatycznie 3 miesiące pomocy technicznej dla tego produktu.
Przez 90 dni po zakupie jesteś uprawniony do pomocy technicznej i funkcjonalnej, a także masz dostęp do aktualizacji dla tego produktu.
Instalacja
Standart Presta Shop Module installation.

All customers responsible to test the module in their test environment before running on production. Anyreported the bug will be fixed and relased with new version. any bug related to the module will be fixed for free. problems related to Opencart or related to other module will not be accepted as abug.

Co nowego w wersji 1.5.1(2017-08-15)
added void refund capture functionality to admin->order backend page
O wydawcy
2013-03-19

Sprzedawca PrestaShop

Germany

Kraj region
Masz pytanie?
Potrzebujesz pomocy?
Wydawca odpowie Ci w ciągu