magnalister
Opracował
PrestaShop Partners
(23 głosy)
Na średnią ocenę składają się wszystkie głosy otrzymane przez ostatnie pół roku.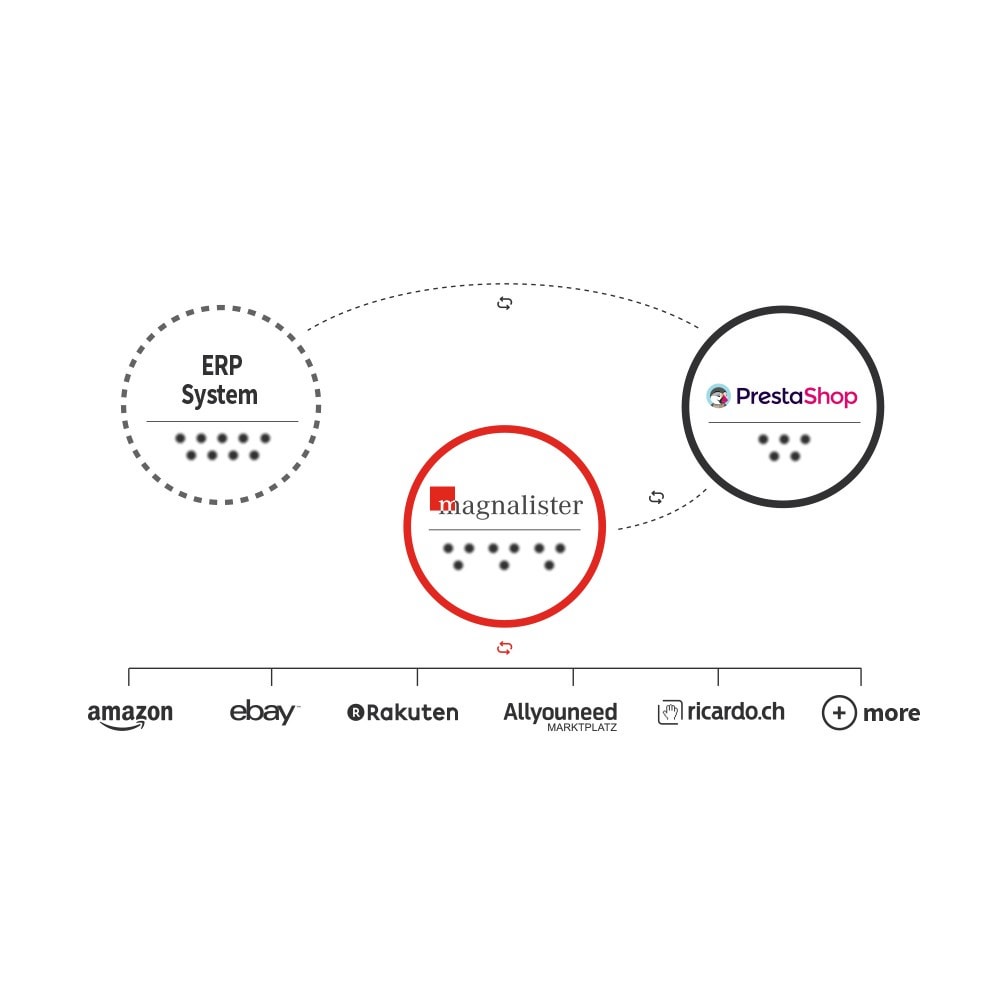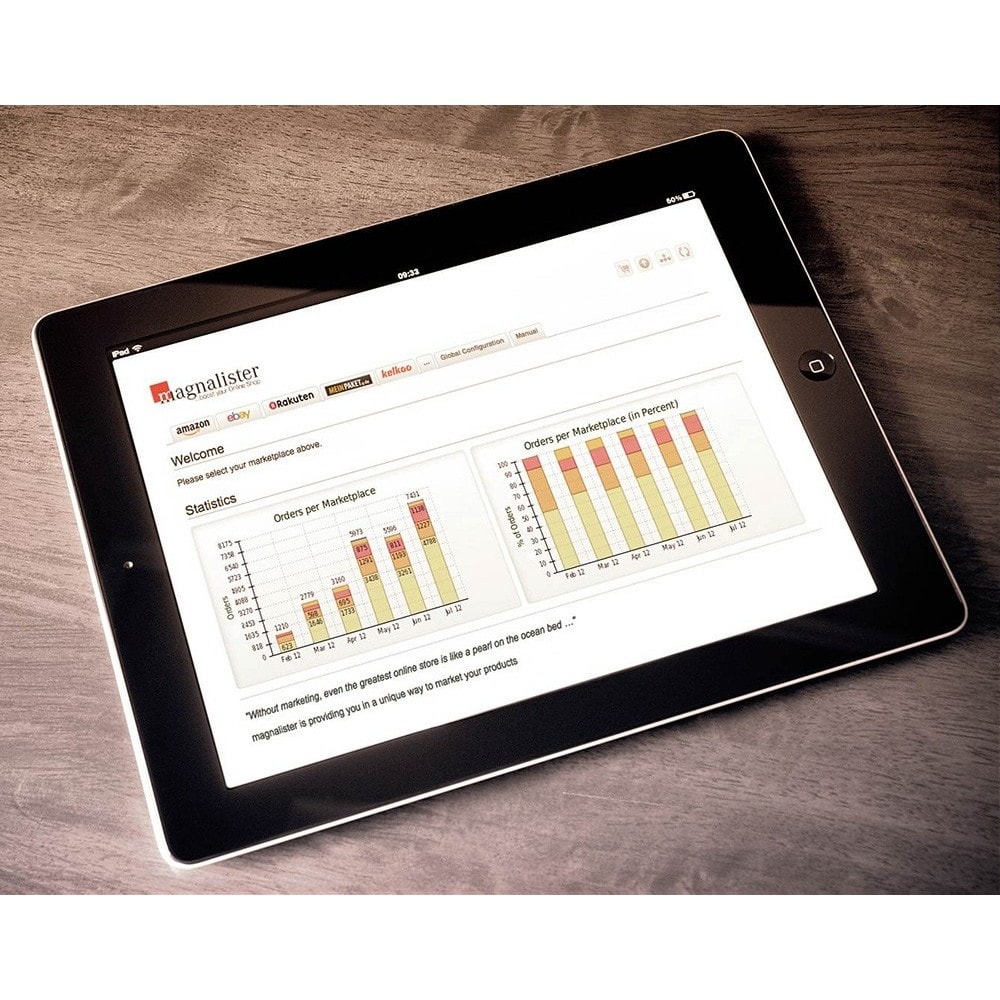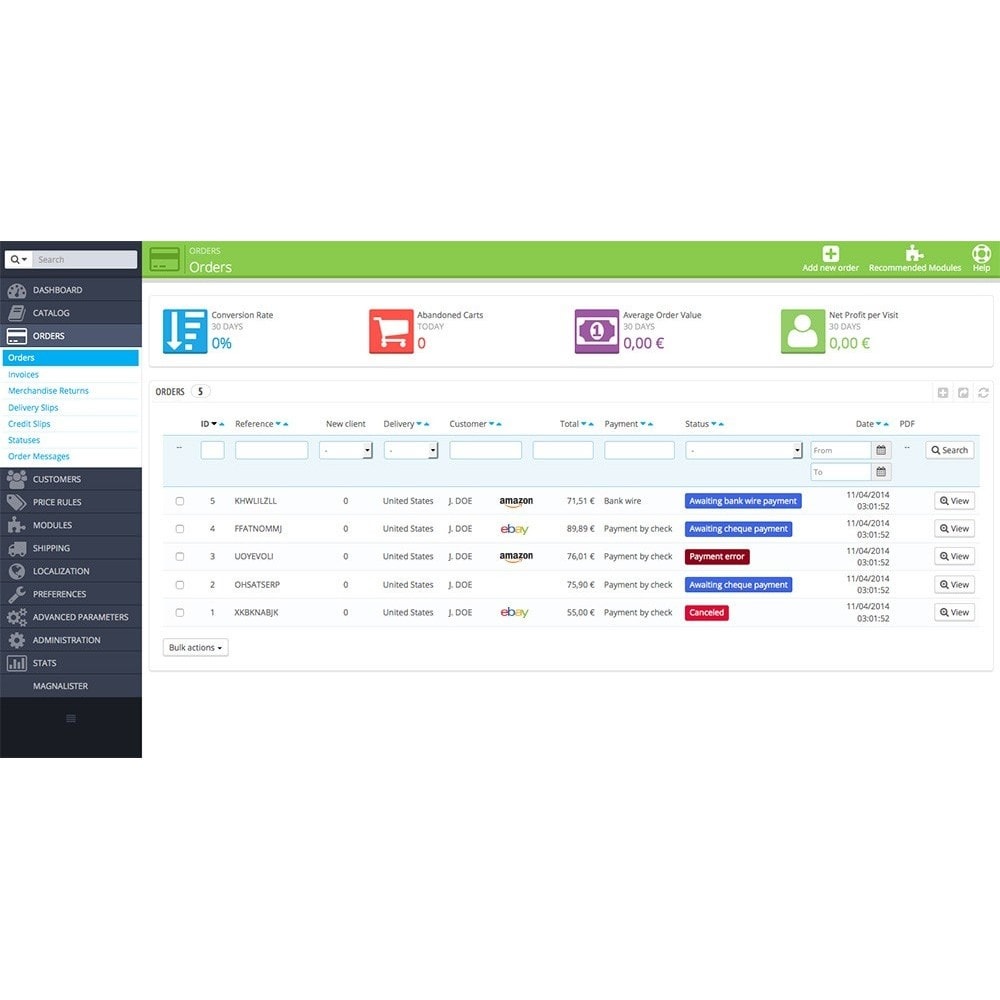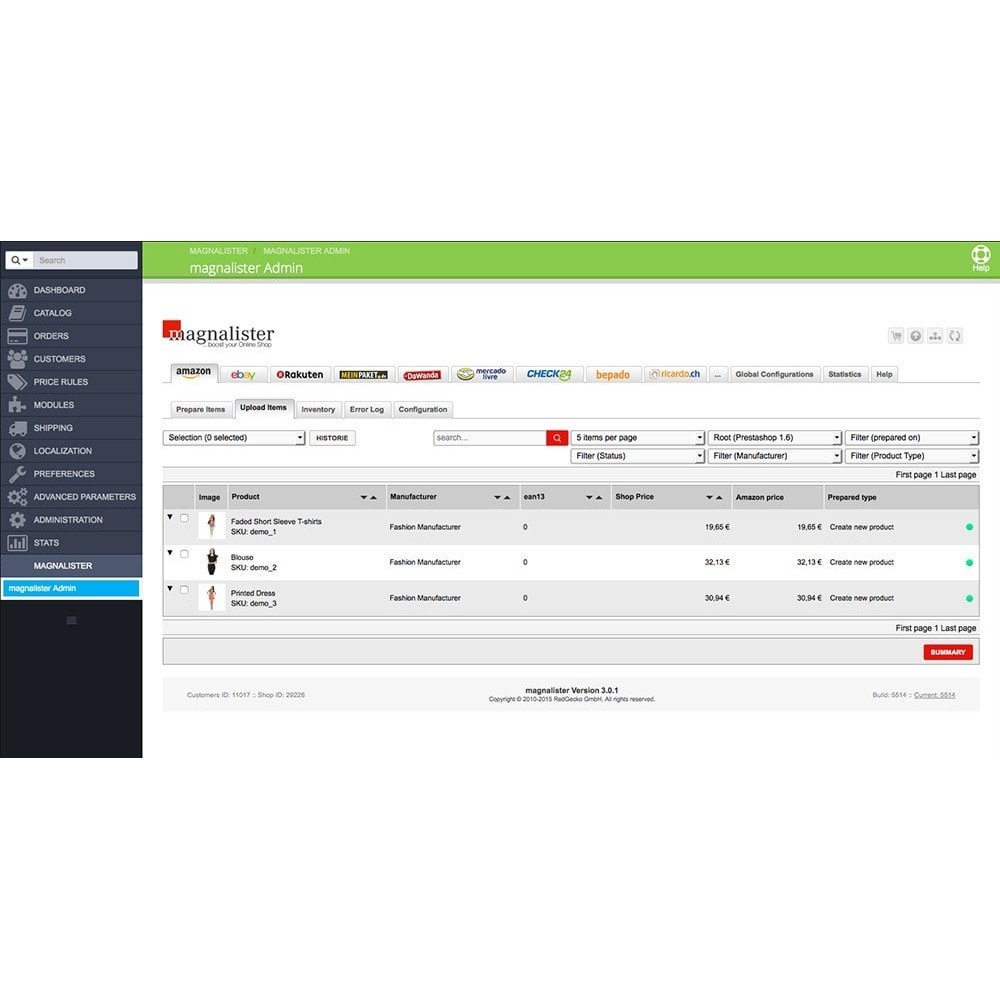 Prezentacja
Connect your Prestashop easily with marketplaces like eBay, Amazon, Rakuten, PriceMinister or Cdiscount.
Upload products, import orders or synchronize stock and prices automatically.
Free 30-day trial!
: Immediately after the notification and shop-registration, you will receive your personal unique activation key (pass phrase). With this key you can activate and use the software to it's full extent. No additional or further costs are incurred
during the 30 days test period
Korzyści wynikające z tej usługi
Konwersje Ułatwia sprzedaż na międzynarodowym rynku
Konwersje Optymizuje widoczność Twoich produktów na platformach handlowych
Sell more than ever :78% of all online-buyer-decisions are made on marketplaces like eBay, Amazon, Rakuten, PriceMinister or Cdiscount
These are the most important distribution channels to increase your sales dramatically. Use your Prestashop in combination with the magnalister addon and make your store a distribution, inventory- and order-management-system.
Funkcje
magnalister is an addon, that integrates seamlessly and makes your Prestashop a multi-channel marketing and inventory-management-system. No third party web-application is needed. magnalister is the leading multi-channel-addon in Europe and managed orders worth more than 1 billion euros so far.
Inne
magnalister evolved over 7 years and provides the addon with all the experience from thousands of customers. Beside flexible standard functions, magnalister can be customized by an internal hook-point system to the individual needs of any merchant.

Oto co spodoba się Twoim klientom
For your customers magnalister means easier and faster order management with all important data at one place.

Instalacja
To install magnalister, simply go to the product page on addons and downloads the module or install it directly from the back office. After a brief registration on www.magnalister.com, you'll receive a key (passphrase) to activate and configure the magnalister addon.