moduł Era Custom Static HTML Blocks Widget
Opracował
Community developer
PrestaShop
1.6.0.4 - 1.6.1.15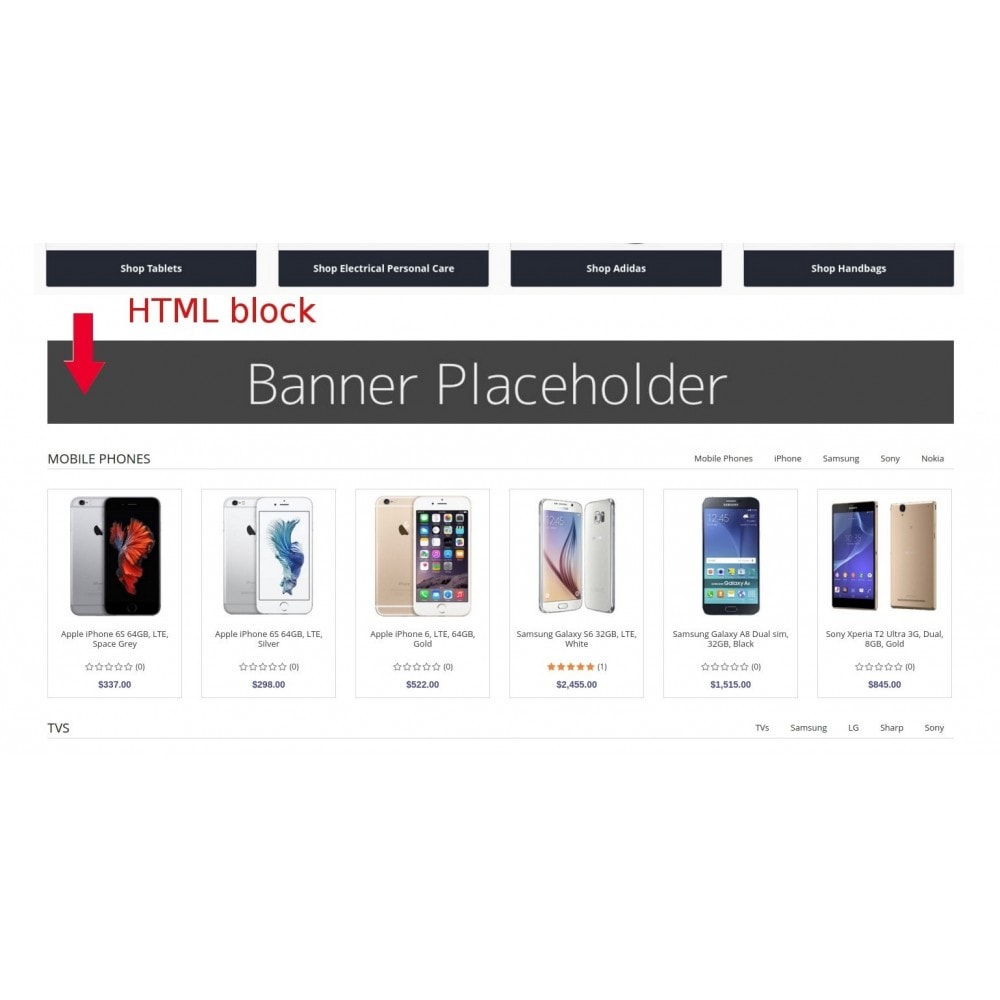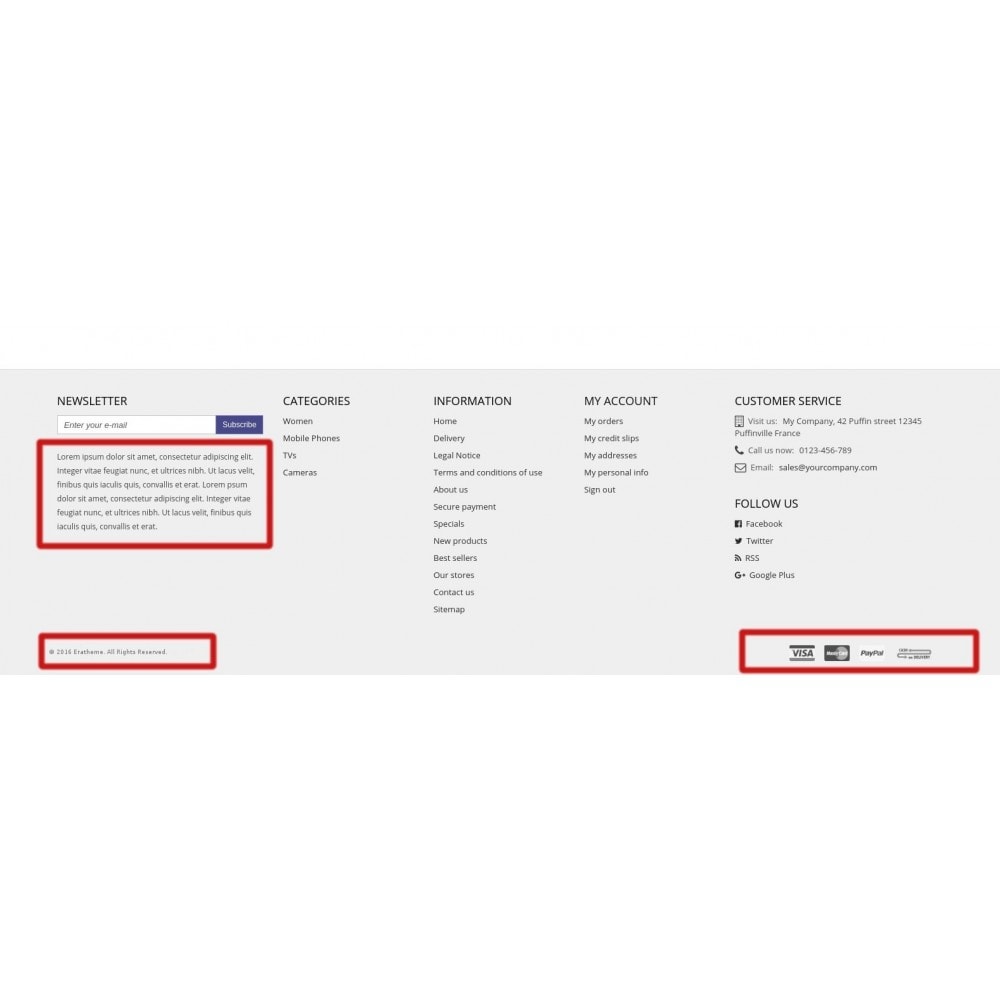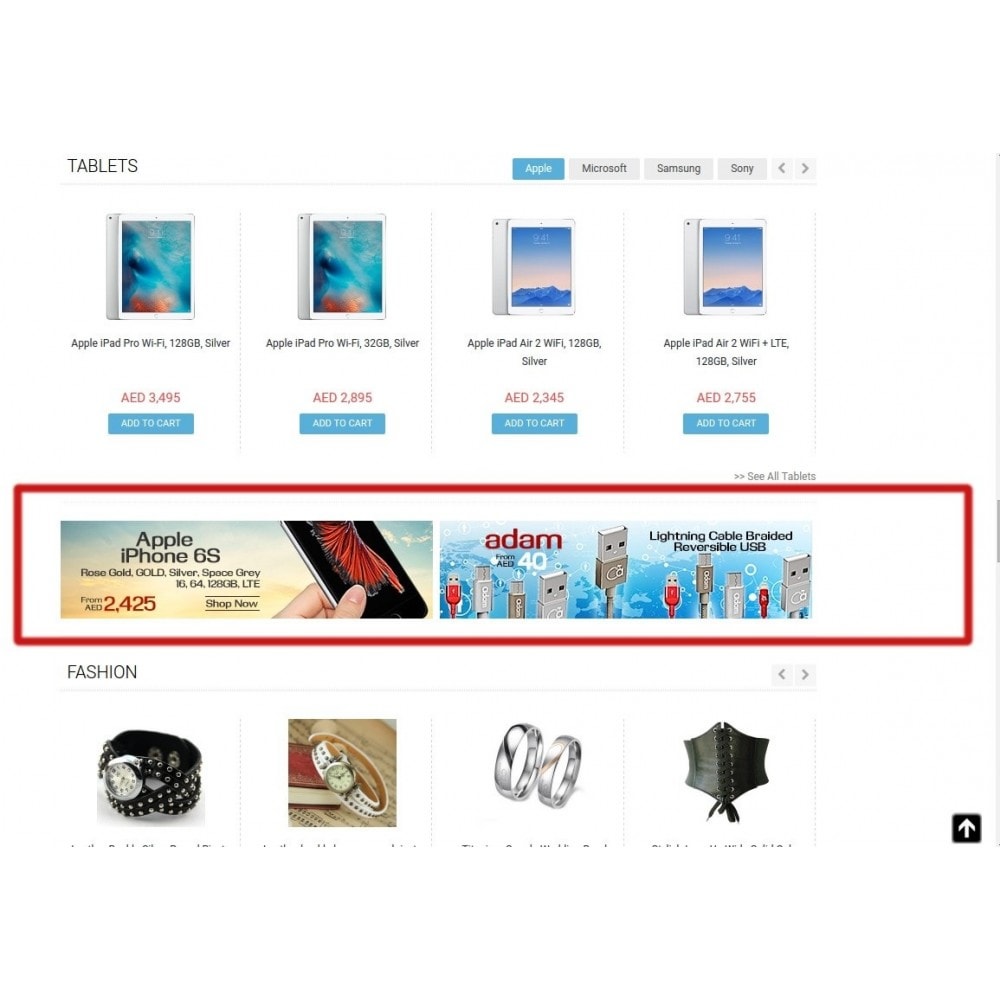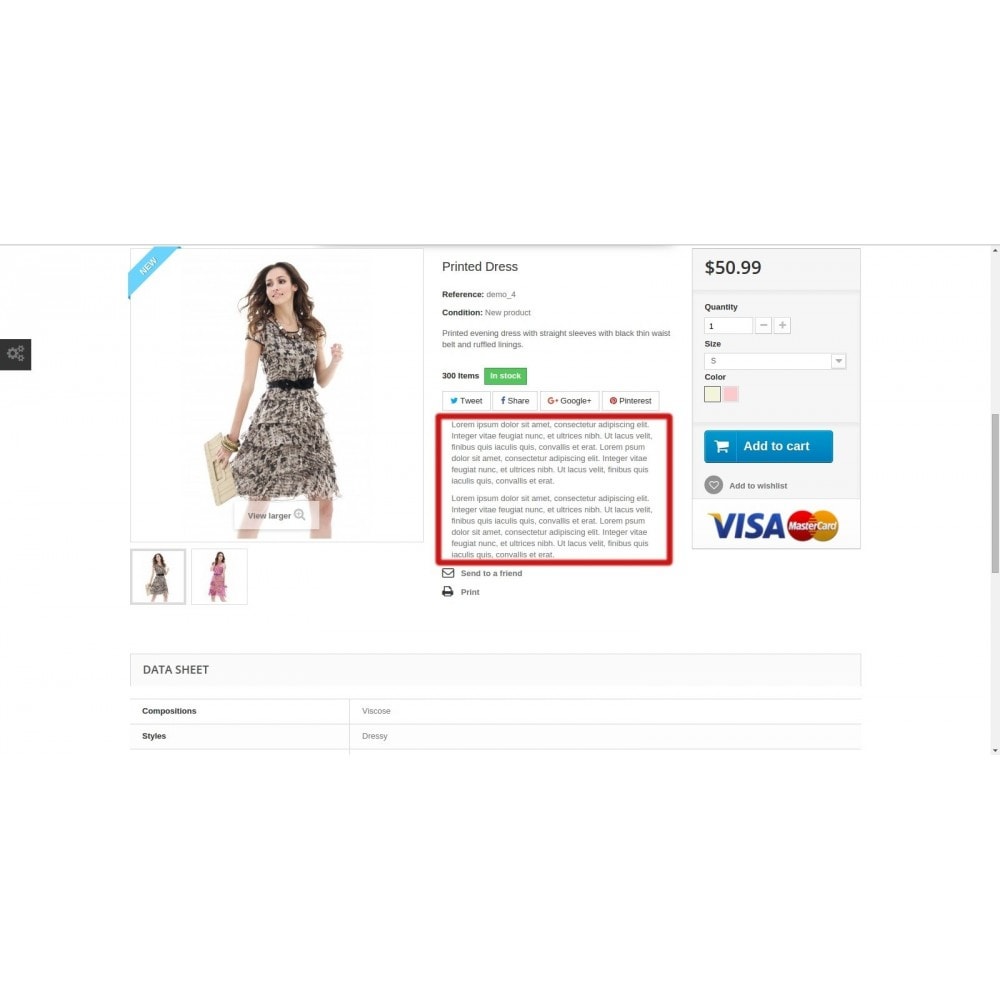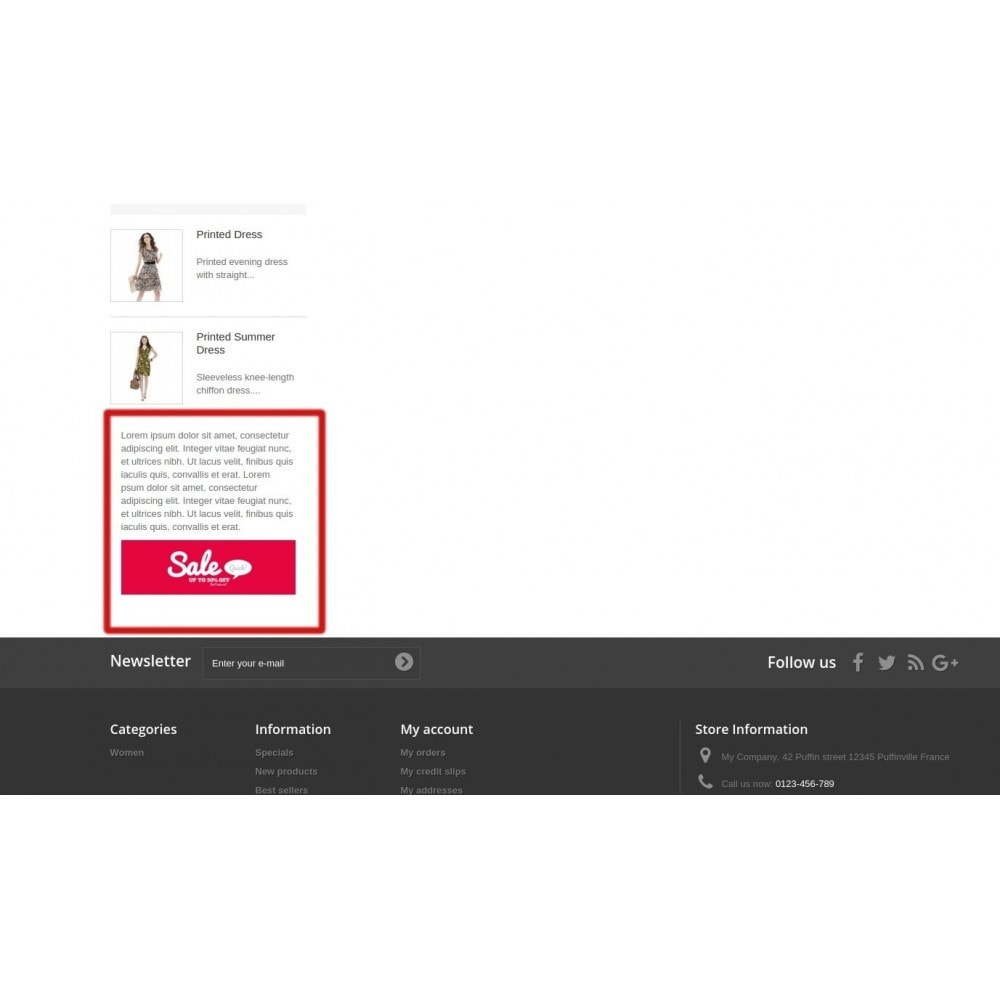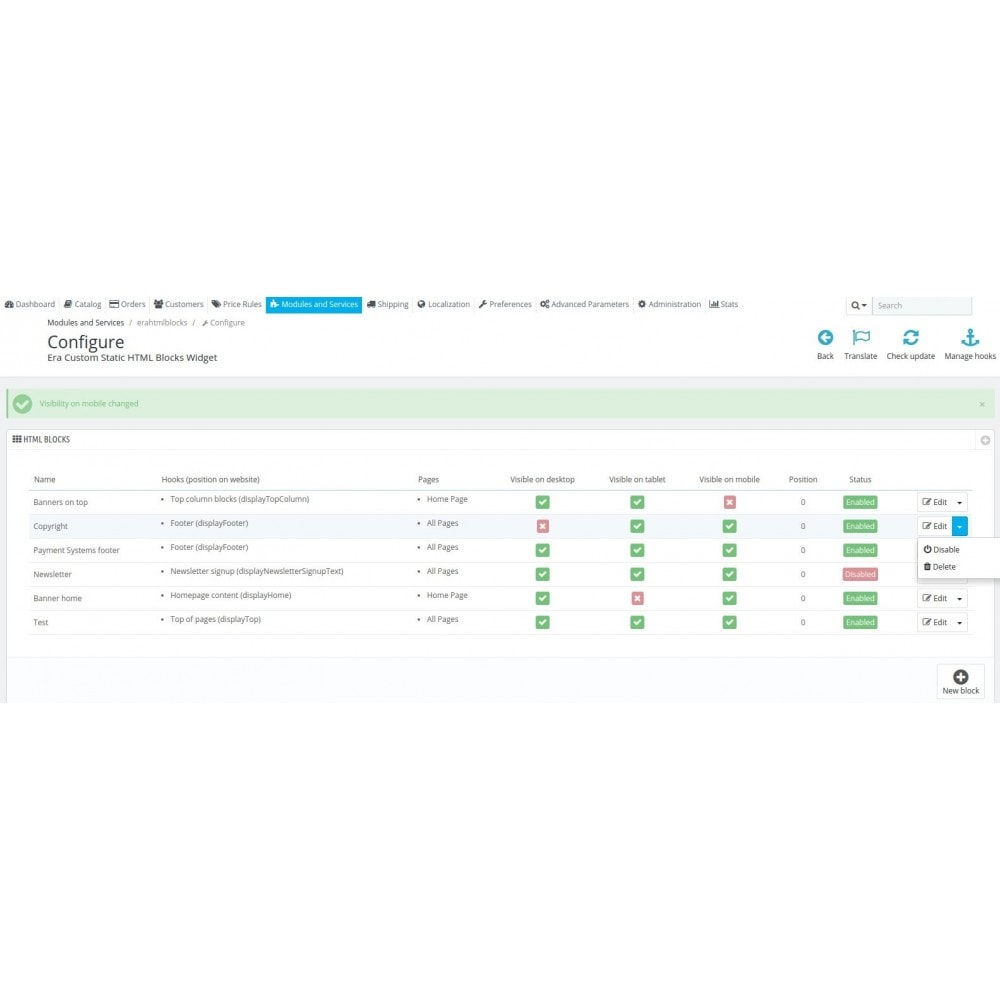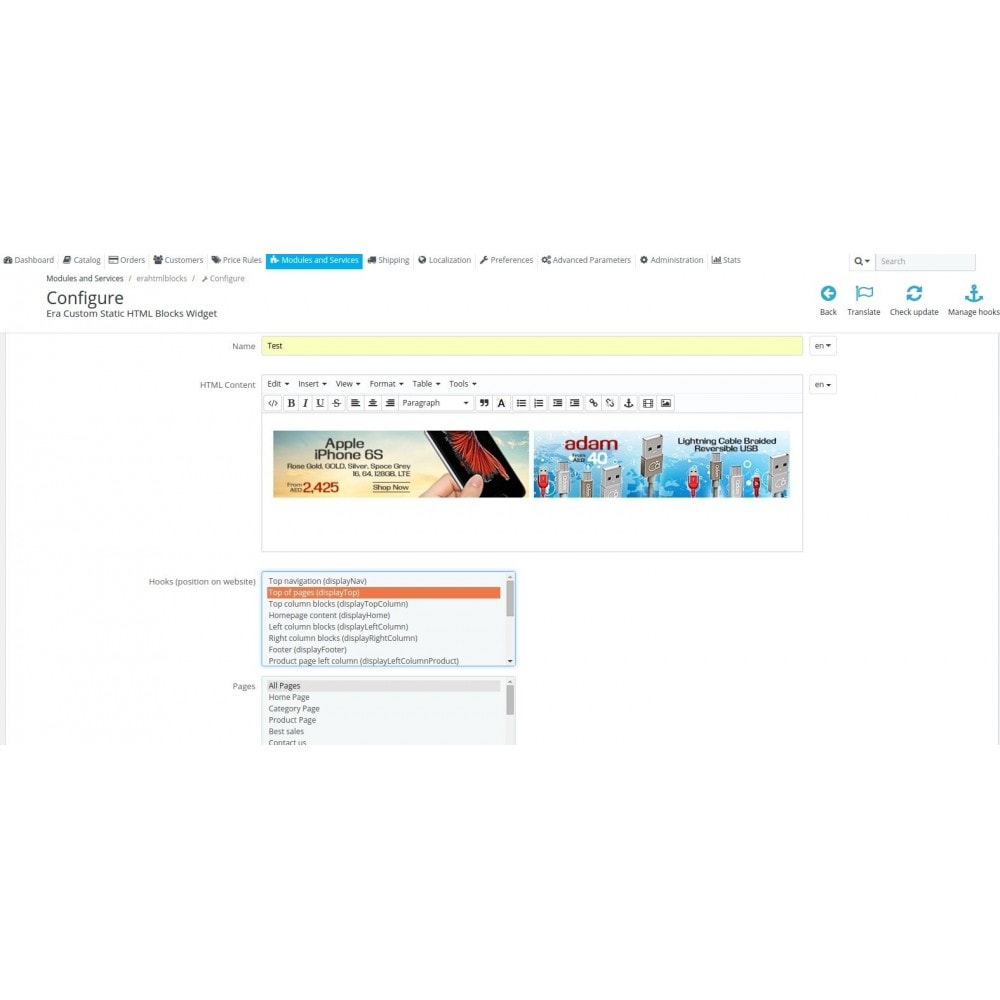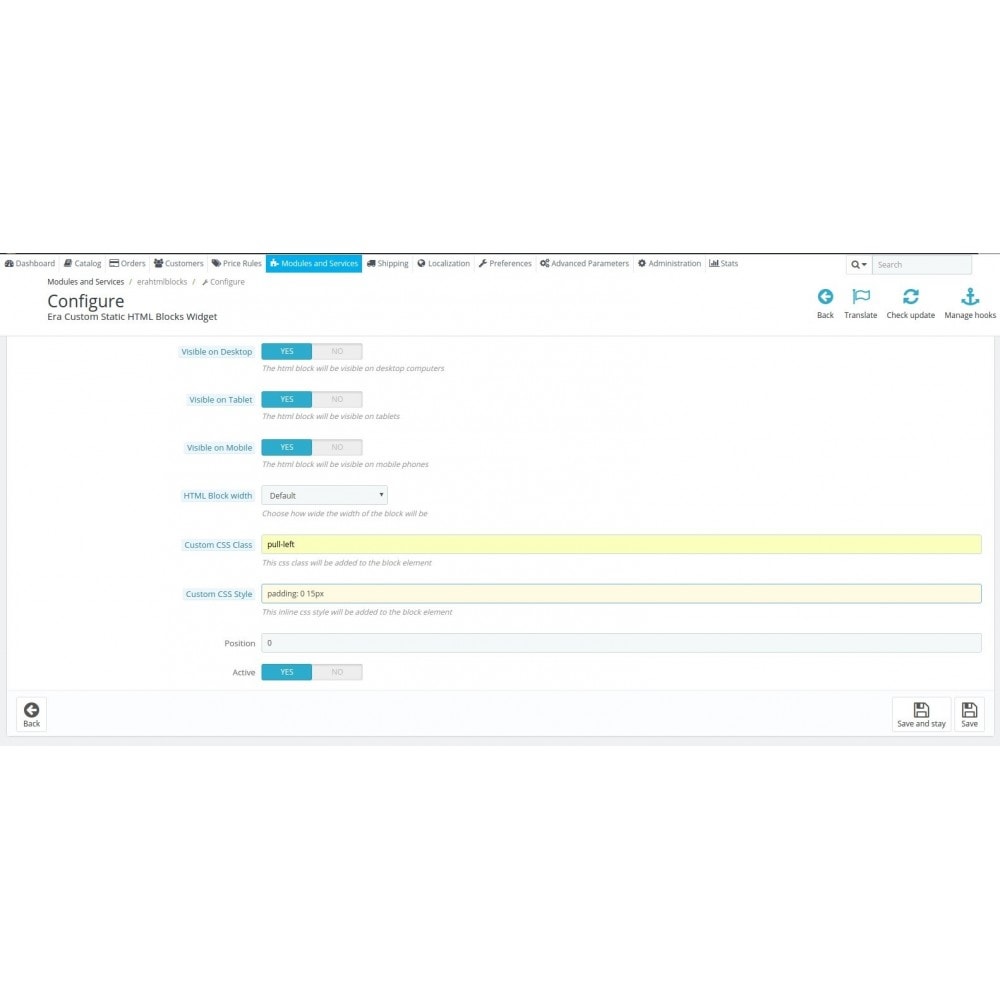 Prezentacja
This module allows to create custom blocks with text, image, javascript, and any HTML content all around your shop. It also provides many useful options to display custom HTML blocks with advanced customization.
Korzyści wynikające z tego modułu
Nawigacja Personalizuje Twój sklep internetowy
Display custom HTML content, banner, text, image and more on any part of your store.
Specify visibility for different devices.
Add custom CSS class.
Add custom inline CSS style.
Attract customer attention to particular content.
This is one of the most important modules as it allows to put custom static content which may be difficult using default modules.
Funkcje
Multiple hook selection.
Multiple page selection.
Adding custom CSS class to the block.
Adding custom CSS inline style to the block.
Create your custom HTML block.
This is very useful module as it allows to put additional banners of deals and promotions on any part of your store.
Wsparcie techniczne oraz aktualizacje
Otrzymasz automatycznie 3 miesiące pomocy technicznej dla tego produktu.
Przez 90 dni po zakupie jesteś uprawniony do pomocy technicznej i funkcjonalnej, a także masz dostęp do aktualizacji dla tego produktu.
Oto co spodoba się Twoim klientom
Customers like banners, images and additional content which may include anything from warning messages to valuable information.
Instalacja
In the modules tab, click on Add a new module.
If a file of the module exists online, specify its URL in the Module URL field and then click on Download this module.
If the file is on your computer, click on Browse to open the dialogue box letting you search your computer, select the file then validate the dialogue box. 
Click on Upload this module.
If the installation is successful, you will see a success message.
The module will then appear in your list of modules under the Module tab.
Click on the Install button to install the module.
If the configuration note appears, click on Configure button to configure to go to module configuration page.
Enjoy using the module!
Co nowego w wersji 2.7.3(2016-05-17)
O wydawcy
2015-01-17

Sprzedawca PrestaShop

United Arab Emirates

Kraj region
Masz pytanie?
Potrzebujesz pomocy?
Wydawca odpowie Ci w ciągu