moduł 1-Click Upgrade
Opracował
PrestaShop
(356 głosy)
Ponad 90 % użytkowników poleca ten produkt
Na średnią ocenę składają się wszystkie głosy otrzymane przez ostatnie pół roku.
Poziom kompetencji
Użytkownicy oceniają że wymagany poziom kompetencji do tego produktu jest:
Dla początkujących użytkowników
161
Dla średniozaawansowanych użytkowników
65
Dla zaawansowanych użytkowników
24
Made by
PrestaShop
+5000
downloads!
PrestaShop
1.4.0.1 - 1.7.2.4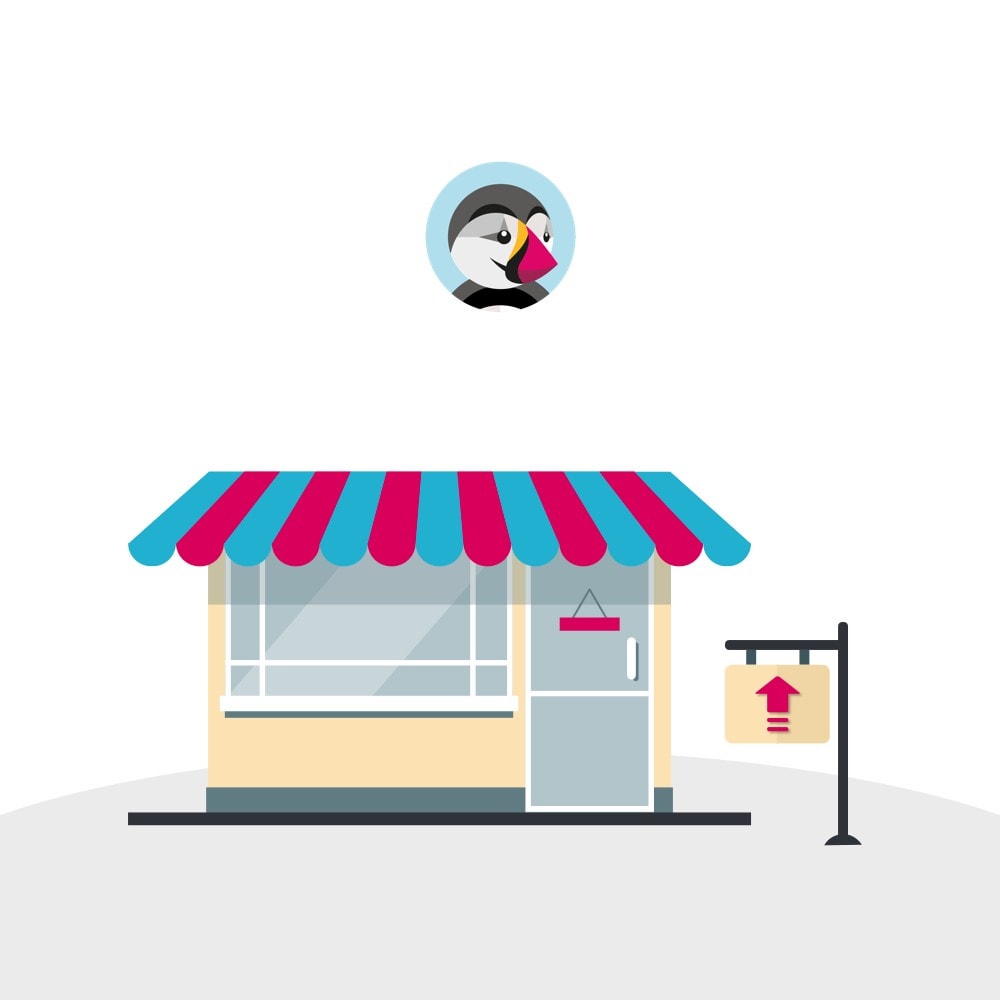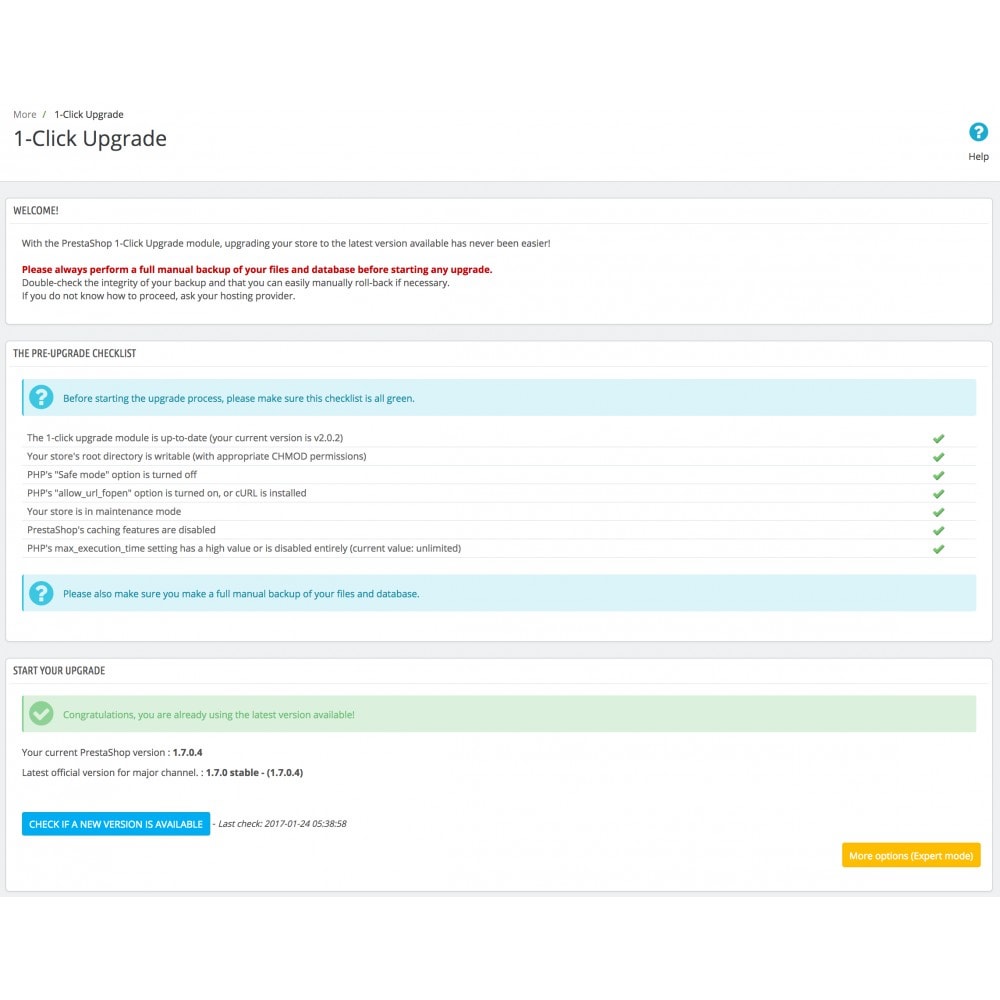 Prezentacja
Upgrade your shop to the latest version of PrestaShop in a few clicks, thanks to this automated method.

By running the most recent version of PrestaShop, you will benefit from the latest features and improvements available. For this reason (and for your shop security) it is always recommended to use an up-to-date version.

Korzyści wynikające z tego modułu
The easiest way to upgrade your PrestaShop store!
Funkcje
Allows you to choose the version to which you want to upgrade to (minor or major version)
Displays a pre-upgrade checklist to remind you of essential steps before upgrading
Check your files to keep track of the modifications you made to the source code
Quick options to back up your files if you have not done if before
Possibility to rollback to a previous version in case you need it
Upgrade to:
1.4 to minor versions of 1.4,
1.4 to 1.5,
1.4 to 1.6,
1.5 to minor versions of 1.5,
1.5 to 1.6,
1.6 to minor versions of 1.6,
and 1.7 to minor versions of 1.7.
O wydawcy, PrestaShop
Poznaj wszystkie moduły opracowane przez PrestaShop oraz dodaj do swojego sklepu online:
- sposoby płatności, by zdobyć nowych klientów,
- funkcje pozwalające zwiększyć ruch na stronie, co przełoży się na wyższą sprzedaż, 
- rozwiązania w zakresie logistyki pozwalające zoptymalizować transport i dostawy Twoich zamówień, by klienci byli zawsze zadowoleni,
- oraz narzędzia ułatwiające codzienne zarządzanie sklepem, oszczędzając Twój czas!
2009-06-05

Sprzedawca PrestaShop

France

Kraj region
Masz pytanie?
Potrzebujesz pomocy?
Wydawca odpowie Ci w ciągu