moduł CORAL Basic
Opracował
Community developer
PrestaShop
1.5.0.0 - 1.7.1.2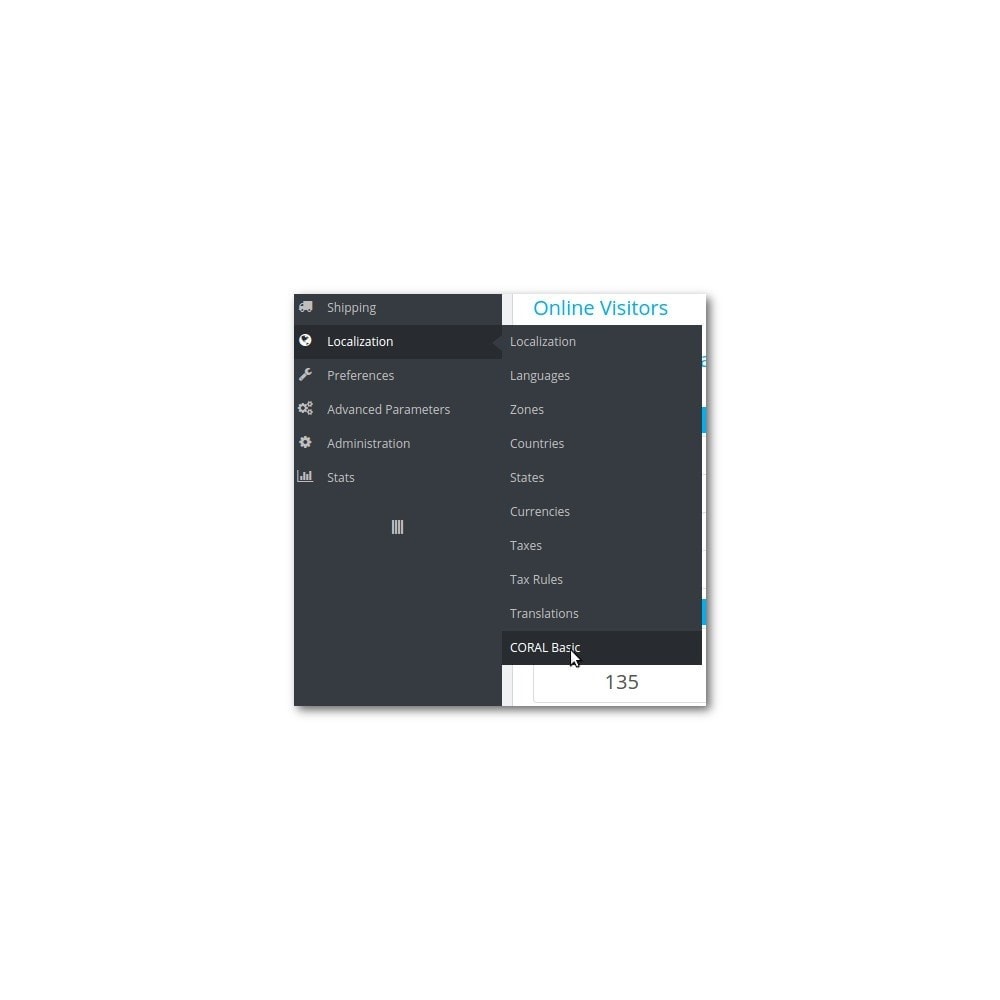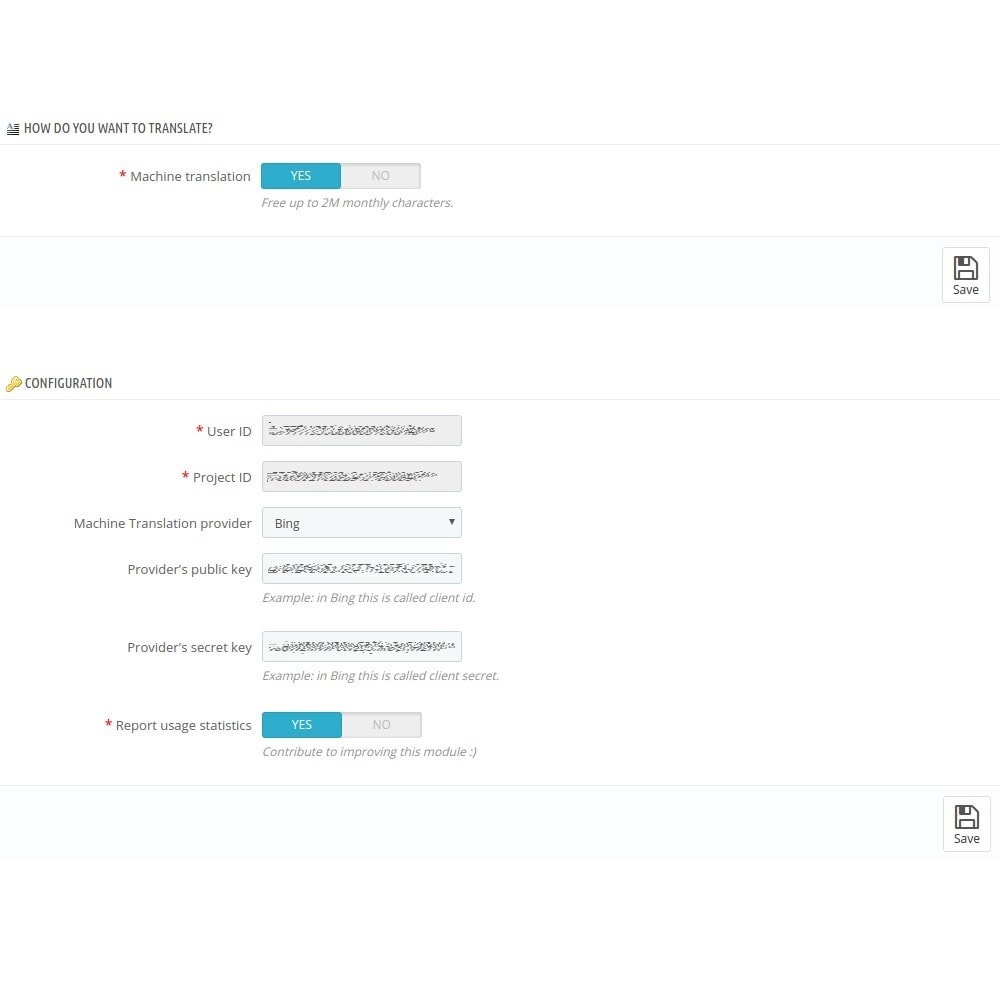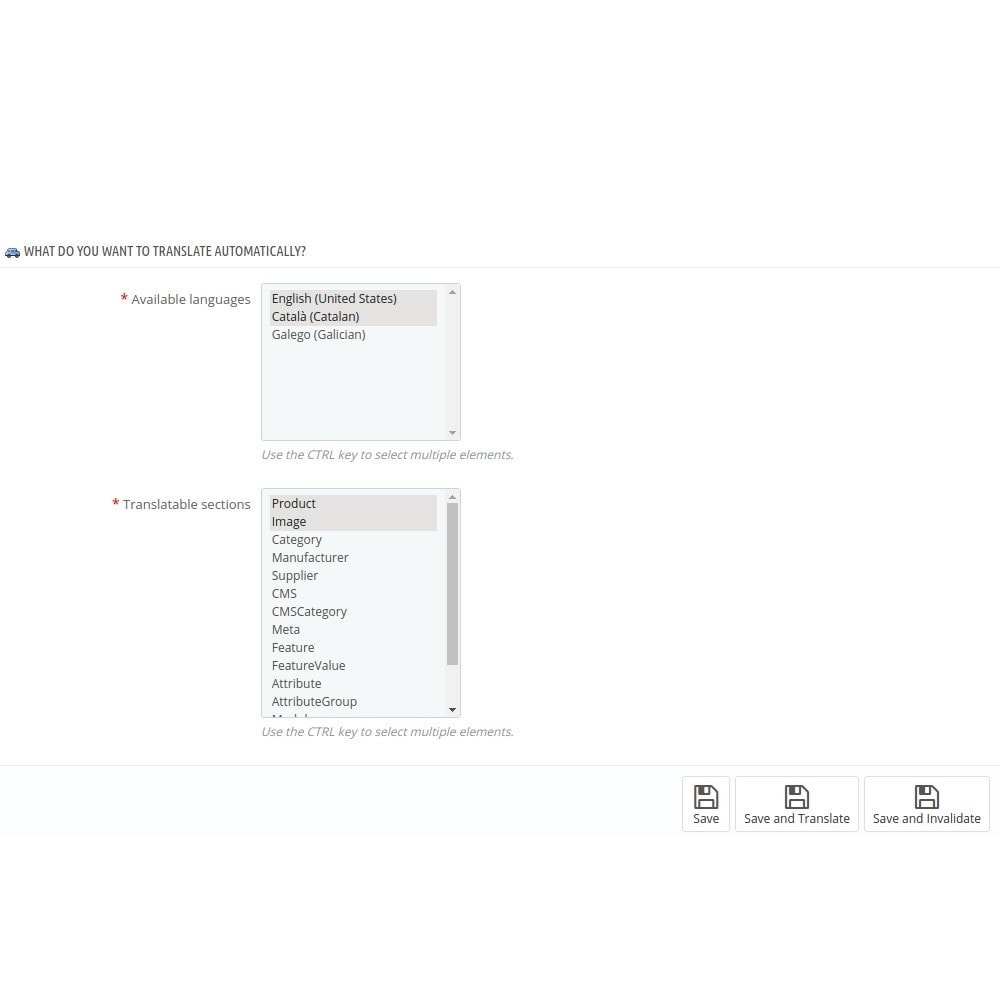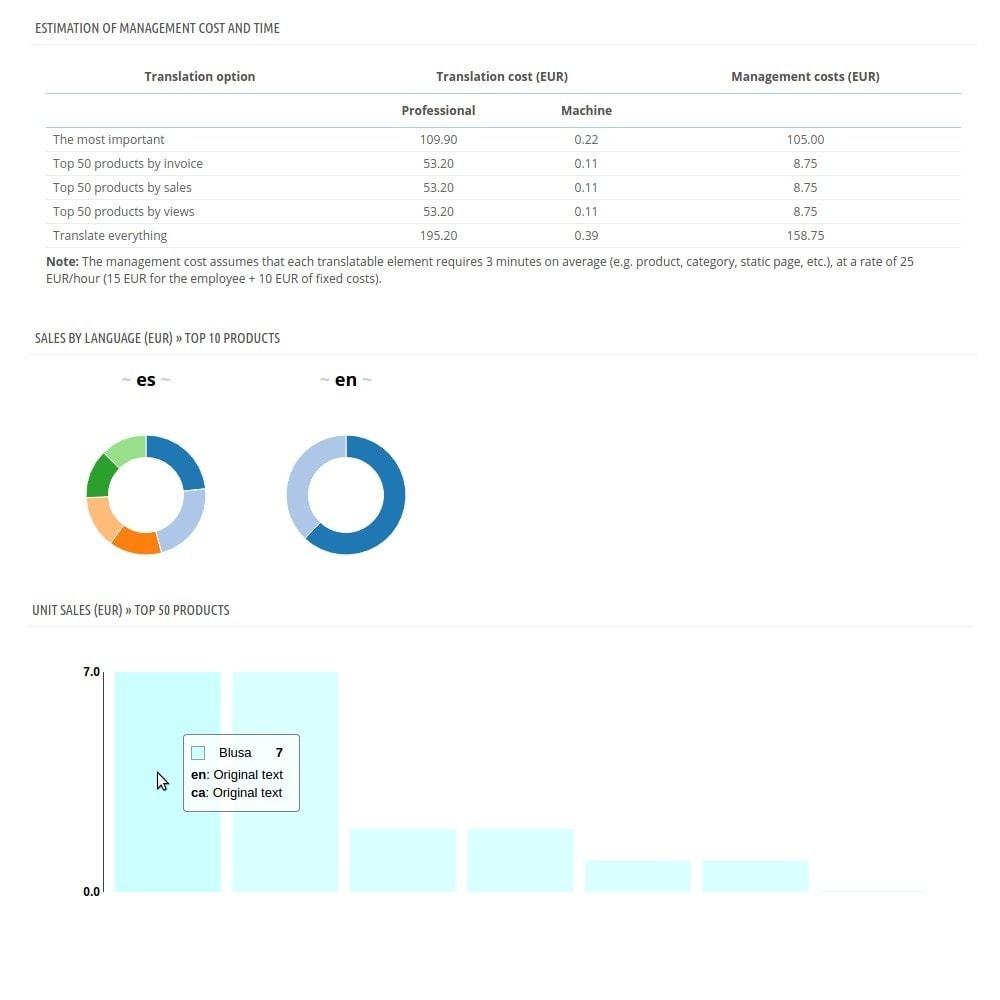 Prezentacja
Increase conversion rates by allowing your customers to buy in their language. This module automates and simplifies your localization workflow, using state-of-the-art machine translation to ensure that any text you change gets translated instantly.
Korzyści wynikające z tego modułu
Konwersje Ułatwia sprzedaż na międzynarodowym rynku
Increase conversion rates and international sales.
Automatization of the translation workflow.
Translations are stored on your database, which is beneficial for SEO.
The strategic control panel will help you gain more insight about your sales.
Funkcje
Translate any text from your shop instantly, with machine translation. Currently Bing is the only machine translator available; more to come.
Translates all of your shop in minutes.
Select the target languages and the sections that you want to translate:

Products
Images
Categories
Manufacturers
Suppliers
CMS
CMS categories
Metadata
Features
Feature values
Attributes
Attribute groups
Installed modules
Module texts in database tables
Themes

Enable or disable machine translation at will.
Any source text you change will be automatically translated into the languages you select.
This module uses Bing Translator, so you can translate freely up to 2M characters per month.
Estimate the management costs and translation times of machine vs. professional translation.
Use the strategic control panel to gain more insight about your sales.
Często kupowane w zestawie
Community developer Opracował

PrestaShop v1.5.0.0 - v1.7.1.2 Kompatybilność PrestaShop

Community developer Opracował

PrestaShop v1.5.0.17 - v1.7.2.4 Kompatybilność PrestaShop

Community developer Opracował

PrestaShop v1.5.0.0 - v1.7.2.4 Kompatybilność PrestaShop
Inne
Some languages may not be supported by Bing Translator. You can see the list of available languages here: https://msdn.microsoft.com/en-us/library/hh456380.aspx
Oto co spodoba się Twoim klientom
Customers will be able to buy from your shop in their native language, which will result in more purchases and an increase of conversion rates.
Rekomendacja
You need a Microsoft account in order to get your Bing credentials (for free).
Wsparcie techniczne oraz aktualizacje
Otrzymasz automatycznie 3 miesiące pomocy technicznej dla tego produktu.
Przez 90 dni po zakupie jesteś uprawniony do pomocy technicznej i funkcjonalnej, a także masz dostęp do aktualizacji dla tego produktu.
Instalacja
Install the module at your Back Office, or uncompress the ZIP file in your '/modules' folder.
In the navigation menu, go to 'Localization > CORAL Basic' and set it up.
First-time usage:
Enable machine translation and enter your Bing credentials in the configuration panel.
Select the languages you want to translate to. If you don't see any language, go and create one in 'Localization > Languages'.
Select the sections you want to translate.
Click on 'Save and Invalidate' if it is the first time you translate the selected sections.
Finally click on 'Save and Translate'.
From now on, those sections will be automatically translated whenever you change any of their source texts.
Co nowego w wersji 1.4.1(2017-04-20)
Improved error handling
Disabled optin setting
O wydawcy
2016-07-27

Sprzedawca PrestaShop

Spain

Kraj region
Masz pytanie?
Potrzebujesz pomocy?
Wydawca odpowie Ci w ciągu