moduł bpost
Opracował
PrestaShop Partners
(9 głosy)
Na średnią ocenę składają się wszystkie głosy otrzymane przez ostatnie pół roku.
Official
Partner
+5000
downloads!
PrestaShop
1.5.0.0 - 1.7.1.2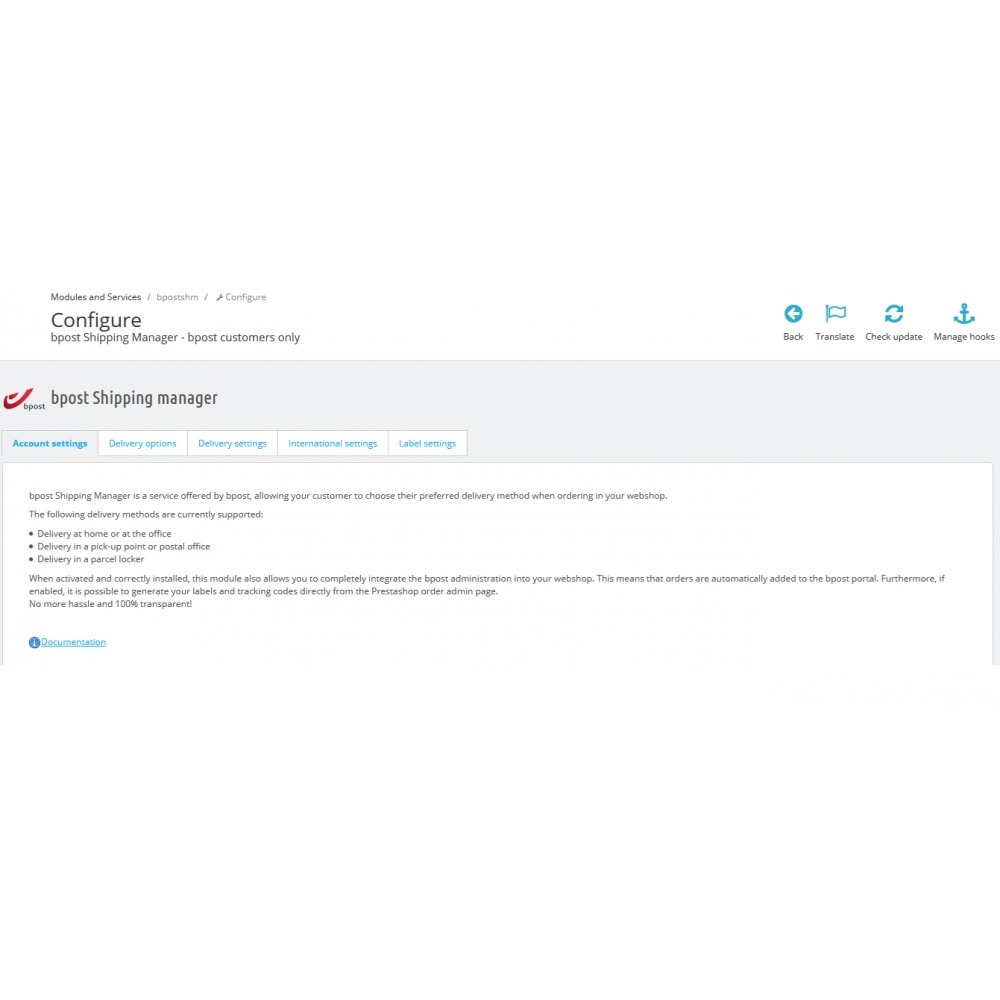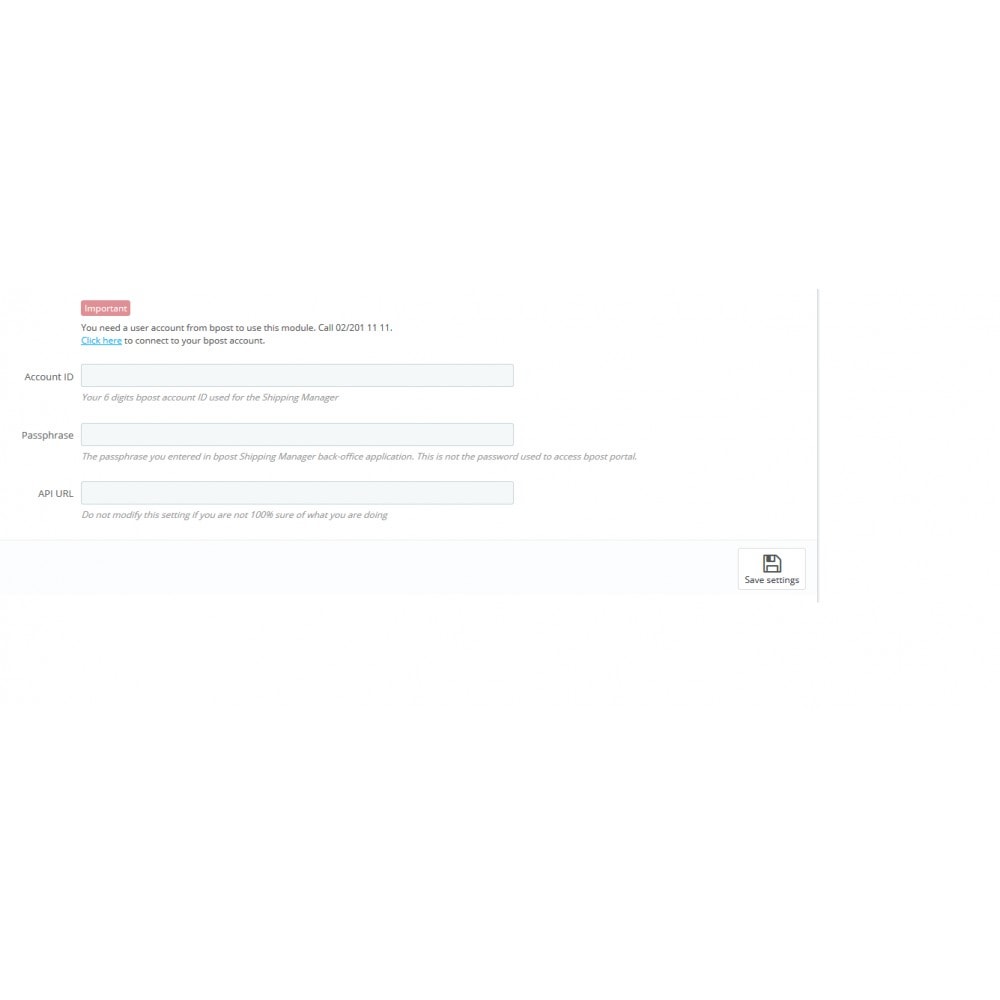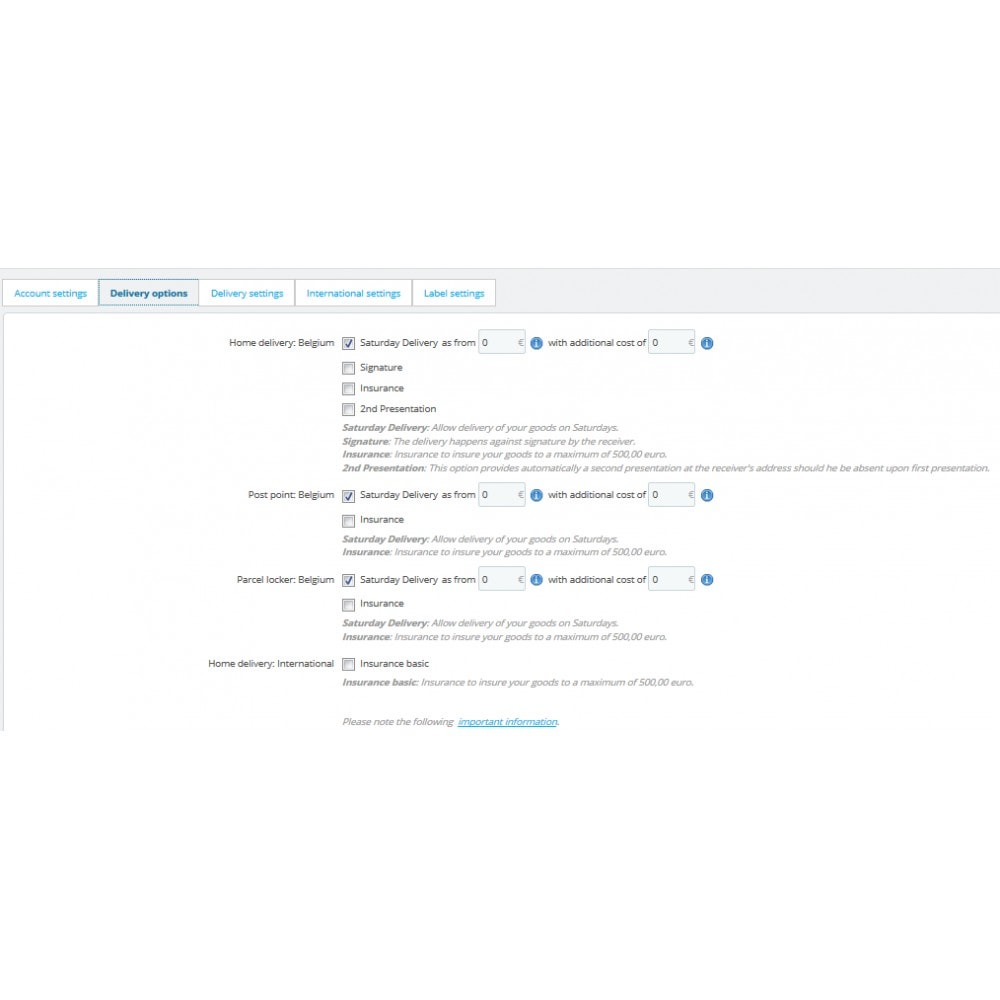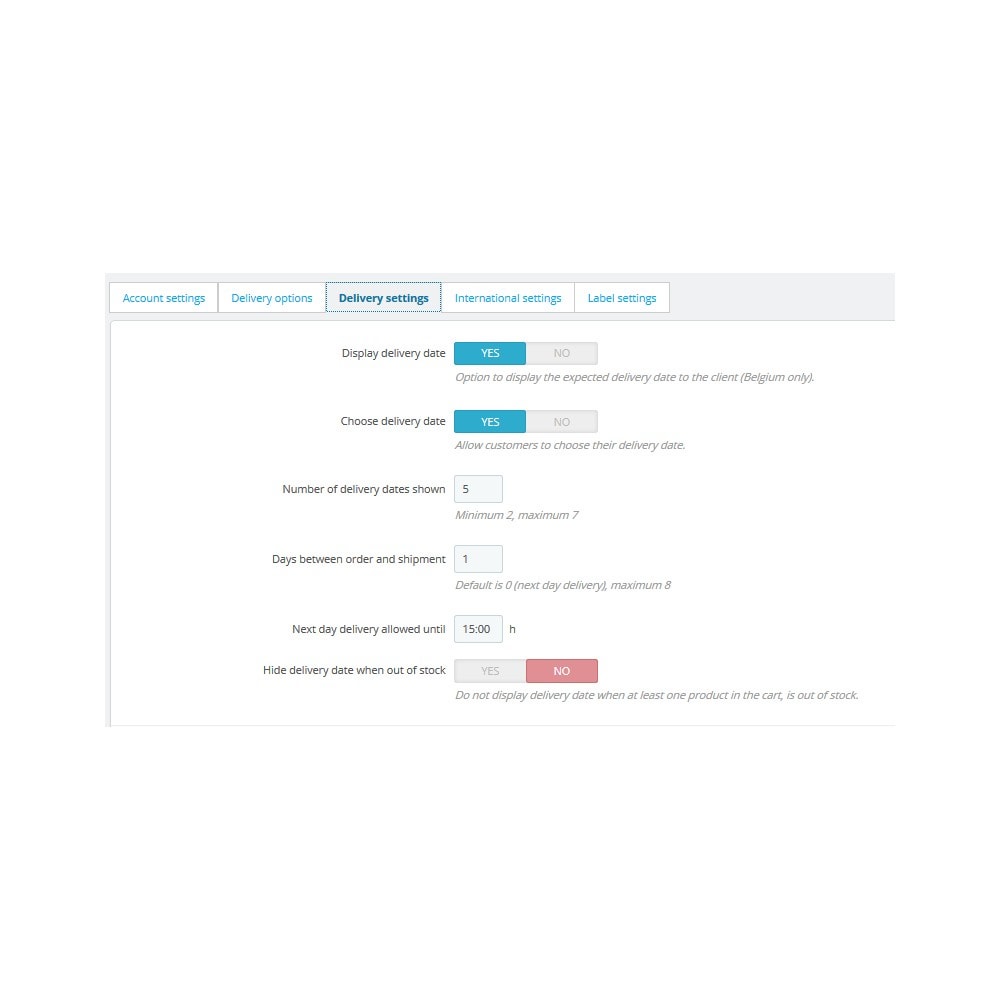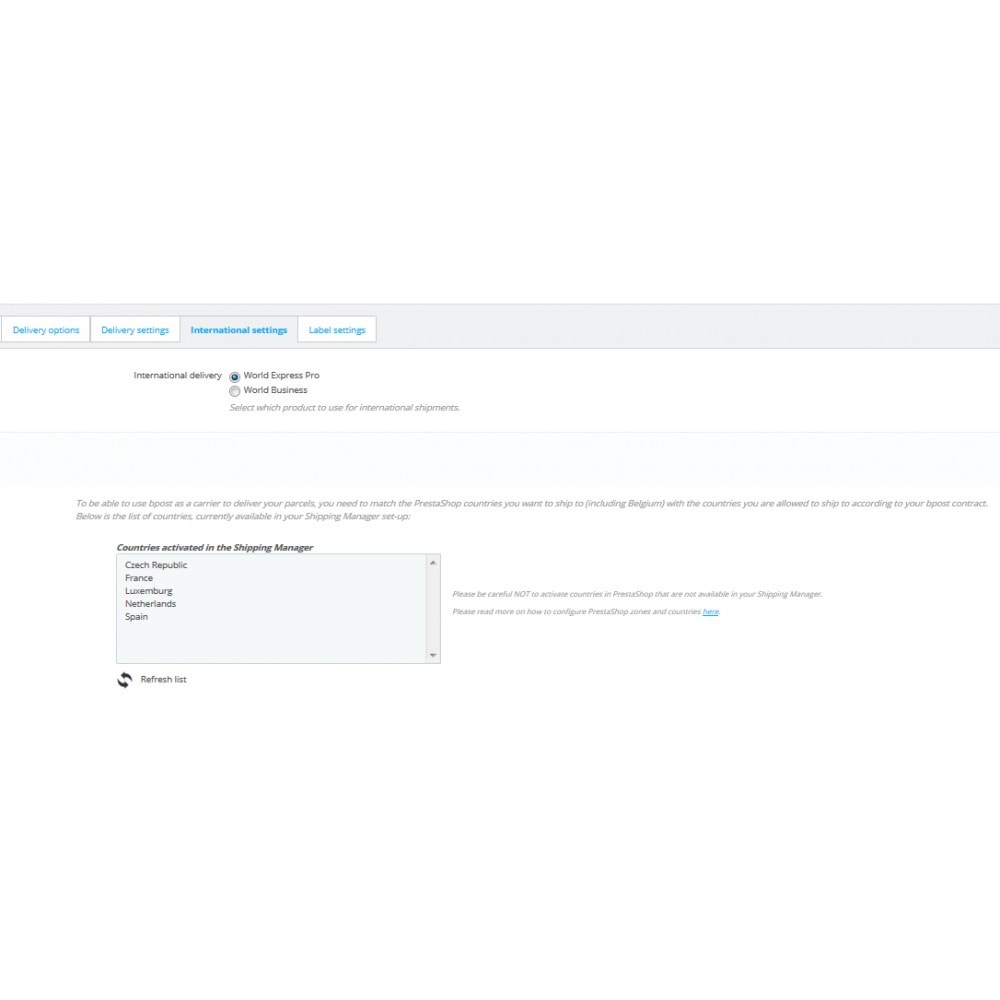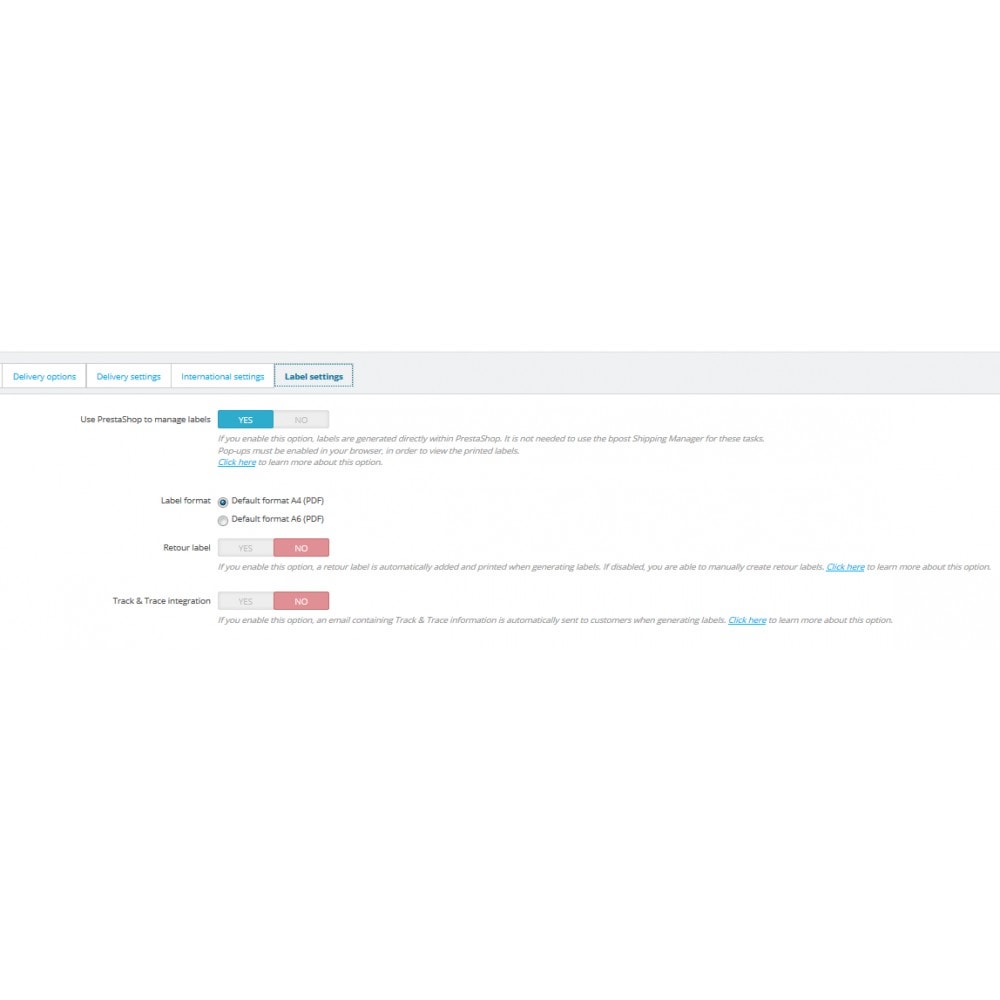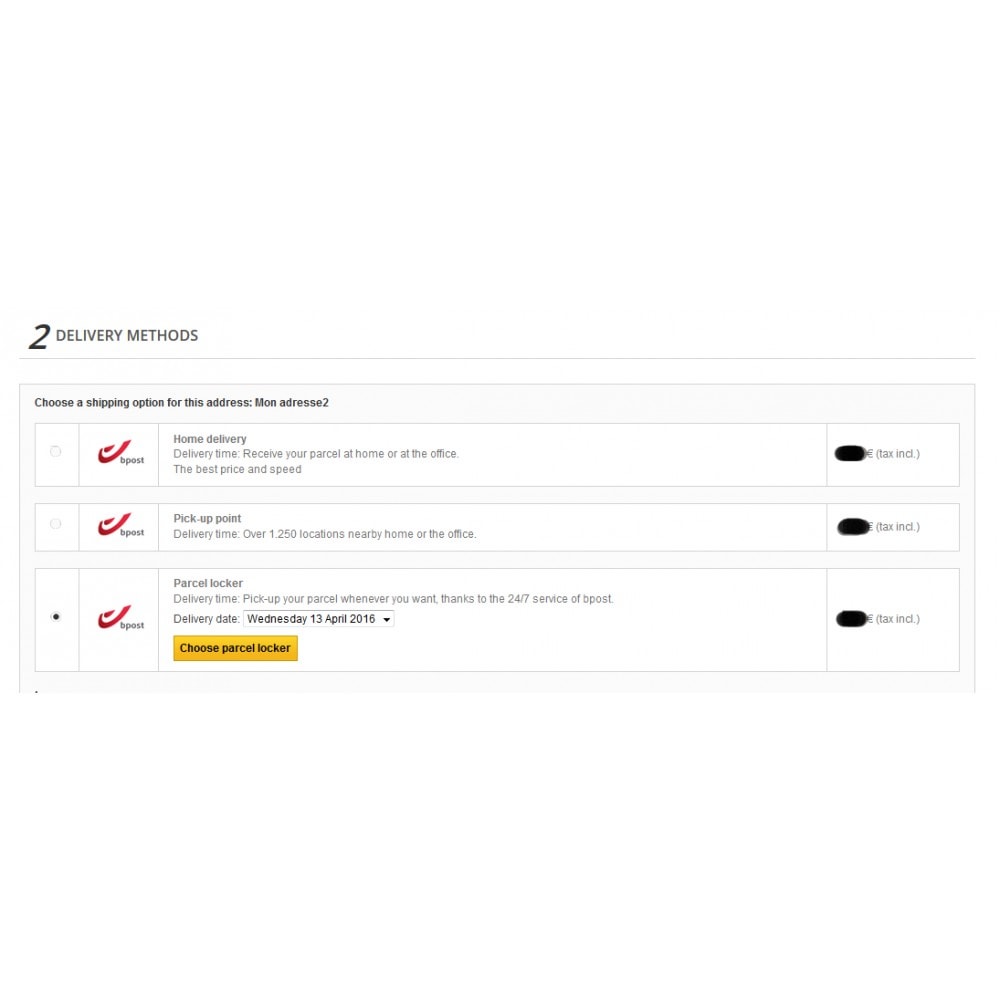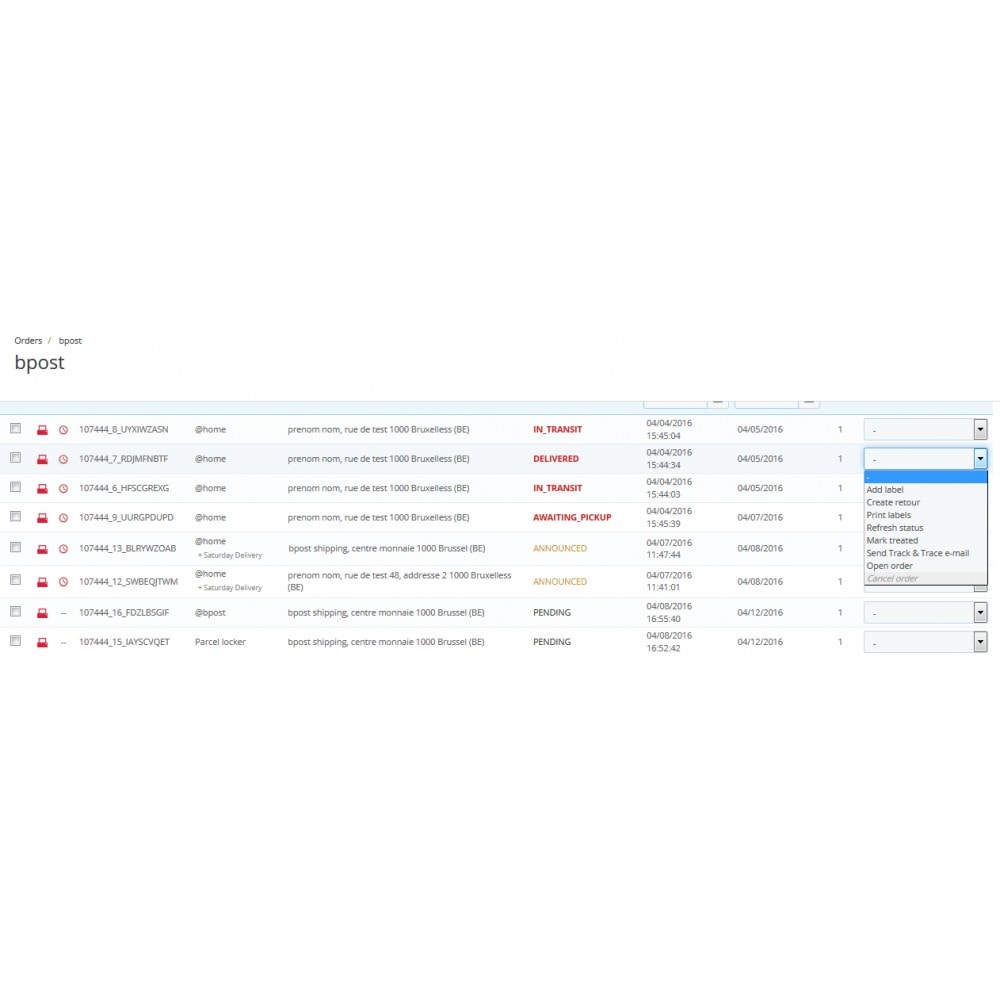 Prezentacja
Three delivery methods in Belgium
With Shipping Manager, you integrate our three delivery methods directly into your online shop, so your customers are able to choose the one they prefer.
To a private address: such as home, office or a family member.
To one of our 1250 pick-up points: post offices or post points like supermarkets (Delhaize, Spar), bookshops (Press Shop, Relay), service stations (Total, Q8) and neighbourhood stores.
To one of our 150 parcel lockers: ideally situated in high footfall locations, stations and shopping centres.
Simplifying your logistics
With the Shipping Manager, your customers select their delivery method when they place their order online. You just need to take care of the practical aspects.
Follow-up and preparation of your parcels
Creation of shipping and return labels, both domestic and international
Management of parcels shipments
Tracking of your parcels
This add-on is available for free to all customers who have a signed parcels contract with bpost.
Korzyści wynikające z tego modułu
Shipping Manager is an application that helps you manage your parcel shipments and create your shipping and return labels, both domestic and international.

• Easy to integrate, plug and play.

• Simple integration in your online shop: during the order process your customers will not even notice they have been transferred to Shipping Manager

• Immediate access to the three bpost delivery methods:

o Home delivery
o Delivery to a pick-up point
o Delivery to a parcel locker

• Management of your parcel deliveries through the Administration module (label printing, parcel tracking, parcel preparation follow-up).

• Thanks to its adaptive design, the graphical user interface automatically changes to suit the customer's viewing device (smartphone, tablet, PC).

• Configuration of prices based on delivery method, immediately visible in the online shop

• Access to the most popular options for your shipments (signature, basic insurance, automatic second presentation)

• Printing directly from the backend of Prestashop

• Track and trace your parcels online from the backend
Funkcje
The bpost Prestashop module is compatible with versions 1.4.x 1.5.x. et 1.6.x
Plug and play: Activate it in your Prestashop Module menu. (1.5 and 1.6)
Wsparcie techniczne oraz aktualizacje
Otrzymasz automatycznie 3 miesiące pomocy technicznej dla tego produktu.
Przez 90 dni po zakupie jesteś uprawniony do pomocy technicznej i funkcjonalnej, a także masz dostęp do aktualizacji dla tego produktu.
Oto co spodoba się Twoim klientom
Access to all bpost delivery methods (to an address, to one of the 1250 pick-up points, to one of the 150 parcel lockers)
Adaptive design to improve the consumer's buying experience
The assurance of delivery by a trusted person, the bpost post woman or man
Instalacja
Follow the instructions in our
online documentation
or contact bpost for technical support at shippingmanager@bpost.be.
Co nowego w wersji 1.50.0(2017-05-12)
PrestaShop 1.7 support added
Delivery method 24h business added
O wydawcy, PrestaShop Partners
2015-06-30

Sprzedawca PrestaShop

Belgium

Kraj region
Masz pytanie?
Potrzebujesz pomocy?
Wydawca odpowie Ci w ciągu