moduł CSV Import PRO
Opracował
Community developer
(11 głosy)
Ponad 90 % użytkowników poleca ten produkt
Na średnią ocenę składają się wszystkie głosy otrzymane przez ostatnie pół roku.
+100
downloads!
PrestaShop
1.5.0.0 - 1.6.1.17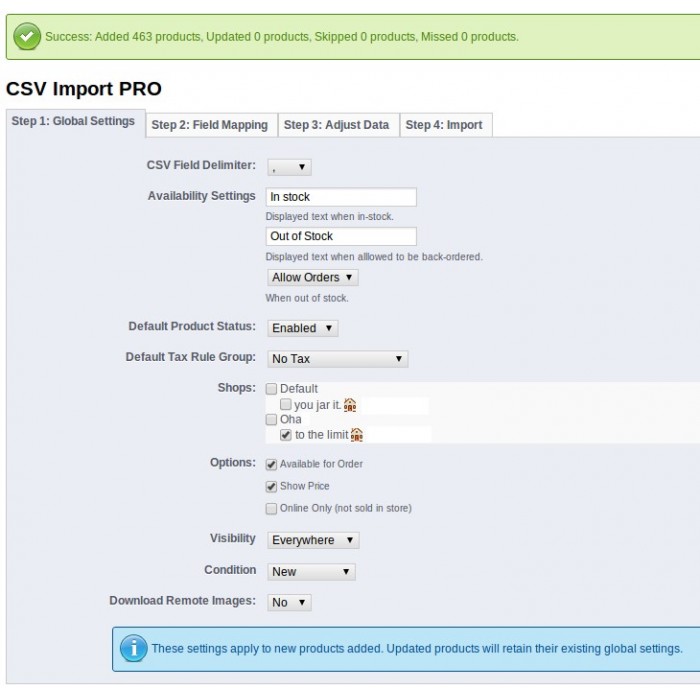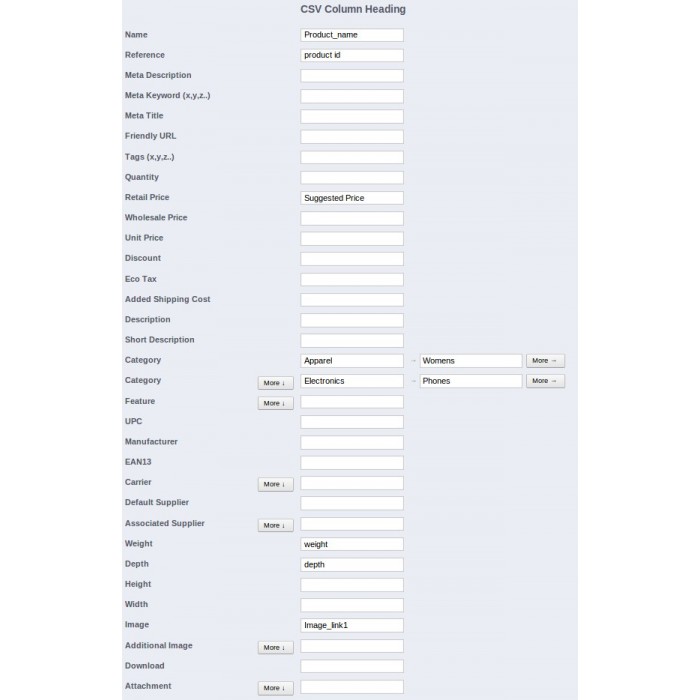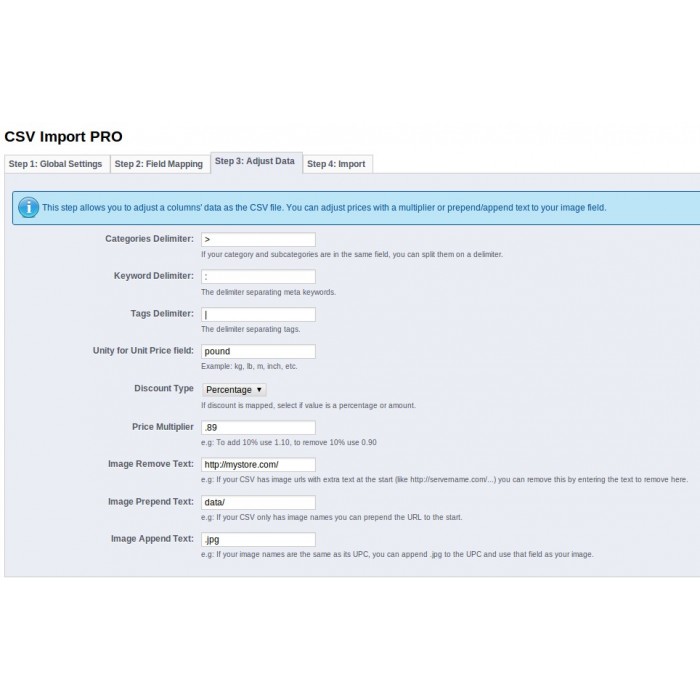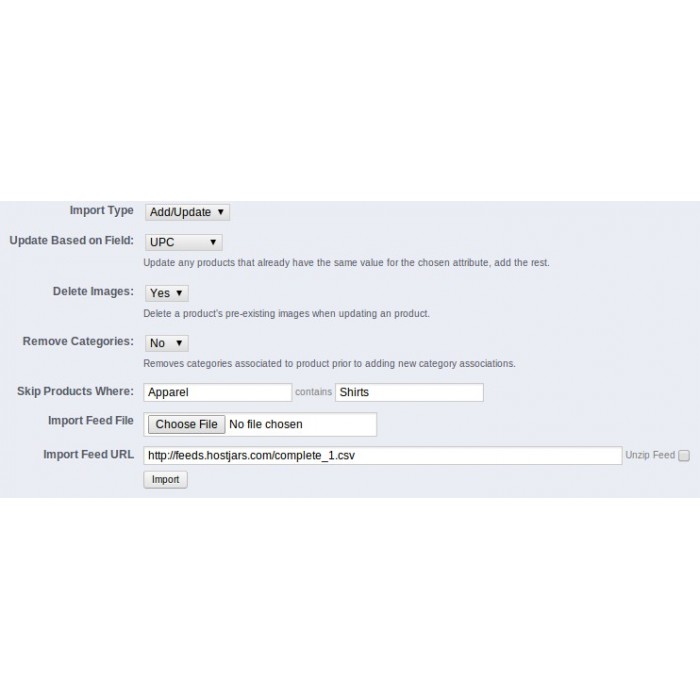 Prezentacja
CSV Import PRO allows you to easily upload any CSV into your PrestaShop store. Save yourself hours with this module and make inventory management a breeze.
Korzyści wynikające z tego modułu
Produktywność Optymizuje zarządzanie katalogiem
CSV Import PRO is a must have for any PrestaShop store, it is well tested by many PrestaShop store owners, it is well supported by our experienced PrestaShop development team, and it's professionaly written, ensuring maximum compatibility with PrestaShop upgrades, and other modules/extensions. Many of our customers use this module to import their dropshipper feed(s), or simply so they can edit their products in Excel and upload in bulk.

Simply match the headings from your CSV file to PrestaShop's product fields to import your feed - thousands of products imported in seconds!  If you are migrating a store from another platform to PrestaShop, all you need is your product information exported into a valid CSV file and CSV import PRO will take care of the rest.

CSV Import PRO does not require any particular field to be imported, only import the data you want to show in your store.
 
Use in conjunction with our Any Feed module to easily manage your inventory.  Export your inventory with Any Feed, make any desired changes, and then re-upload your feed to your store with updated products.
Funkcje
Features:
Upload your CSV file or download it from a URL
Modify Prices during import - e.g., add 20% to your supplier's pricing
Skip certain products - e.g., skip all products with 0 Quantity in stock
Import multiple top level categories and subcategories- Create a new parent to category structure in columns in your feed
Supports PrestaShop multi-stores
Easily add products, update products or reset your product list
Import your categories with delimiters 
Download images remotely or associate images from a location in your PrestaShop root directory
Associate downloads and attachments from your PrestaShop downloads folder
Set default product information for new products, such as the default stock status, default tax group, visibility and condition
Limitations:
Requires a properly formatted CSV file
Does not import Product Attributes and Combinations
Does not currently support multiple languages per product field.
Not guaranteed to work with a modified PrestaShop core
Not recommended for importing more than remote 500 images at a time
Wsparcie techniczne oraz aktualizacje
Otrzymasz automatycznie 3 miesiące pomocy technicznej dla tego produktu.
Przez 90 dni po zakupie jesteś uprawniony do pomocy technicznej i funkcjonalnej, a także masz dostęp do aktualizacji dla tego produktu.
Często kupowane w zestawie
Community developer Opracował

PrestaShop v1.5.0.0 - v1.6.1.17 Kompatybilność PrestaShop

Community developer Opracował

PrestaShop v1.6.0.7 - v1.7.2.3 Kompatybilność PrestaShop

PrestaShop Opracował

PrestaShop v1.6.1.1 - v1.7.2.3 Kompatybilność PrestaShop
O wydawcy
2012-06-29

Sprzedawca PrestaShop

New Zealand

Kraj region
Masz pytanie?
Potrzebujesz pomocy?
Wydawca odpowie Ci w ciągu