moduł M4 PDF Extensions
Opracował
Community developer
(112 głosy)
Ponad 90 % użytkowników poleca ten produkt
Na średnią ocenę składają się wszystkie głosy otrzymane przez ostatnie pół roku.
Poziom kompetencji
Użytkownicy oceniają że wymagany poziom kompetencji do tego produktu jest:
Dla początkujących użytkowników
10
Dla średniozaawansowanych użytkowników
12
Dla zaawansowanych użytkowników
6
+2500
downloads!
PrestaShop
1.1.0.1 - 1.7.2.4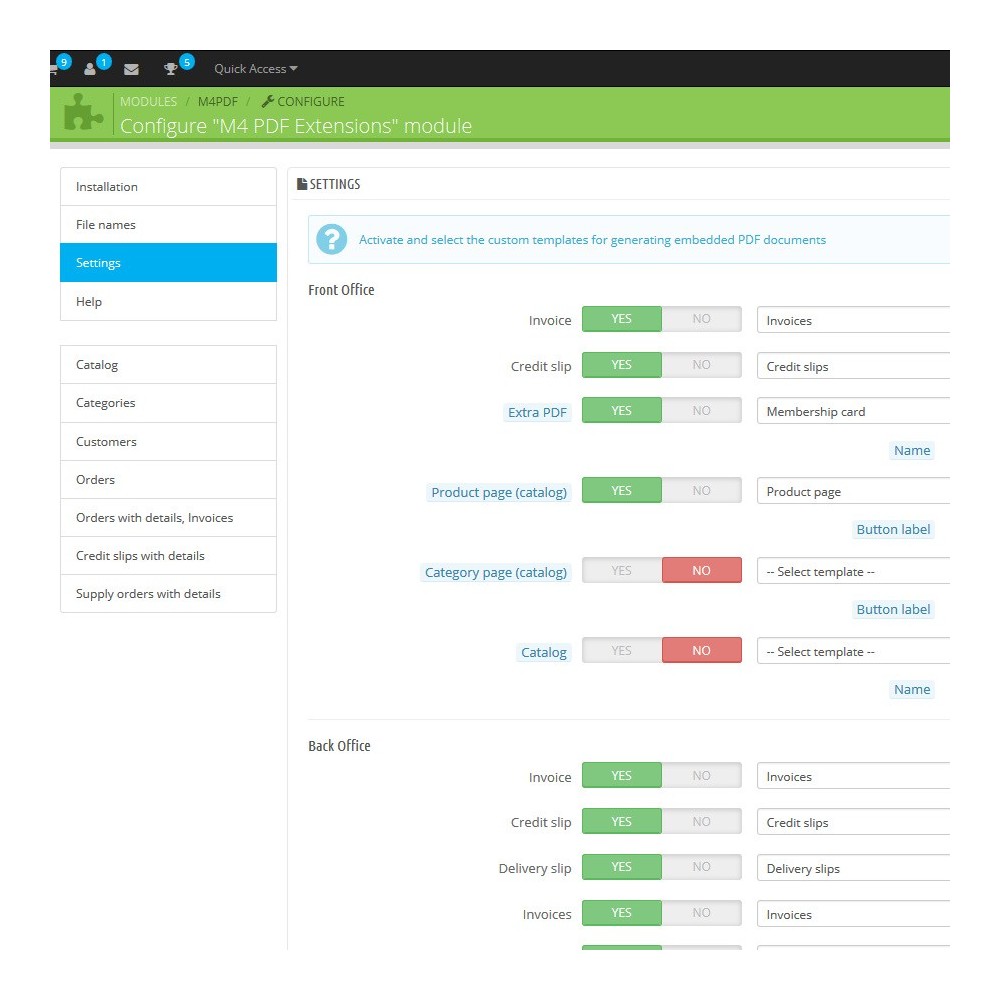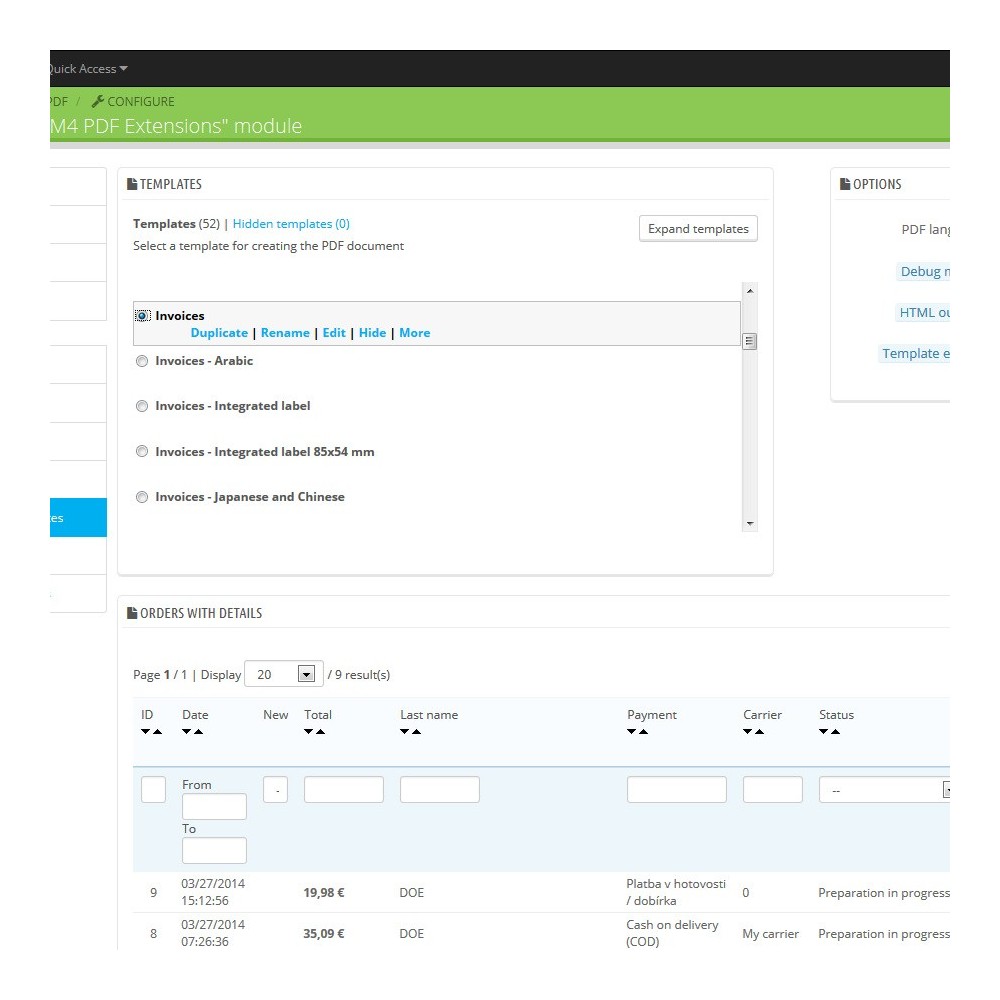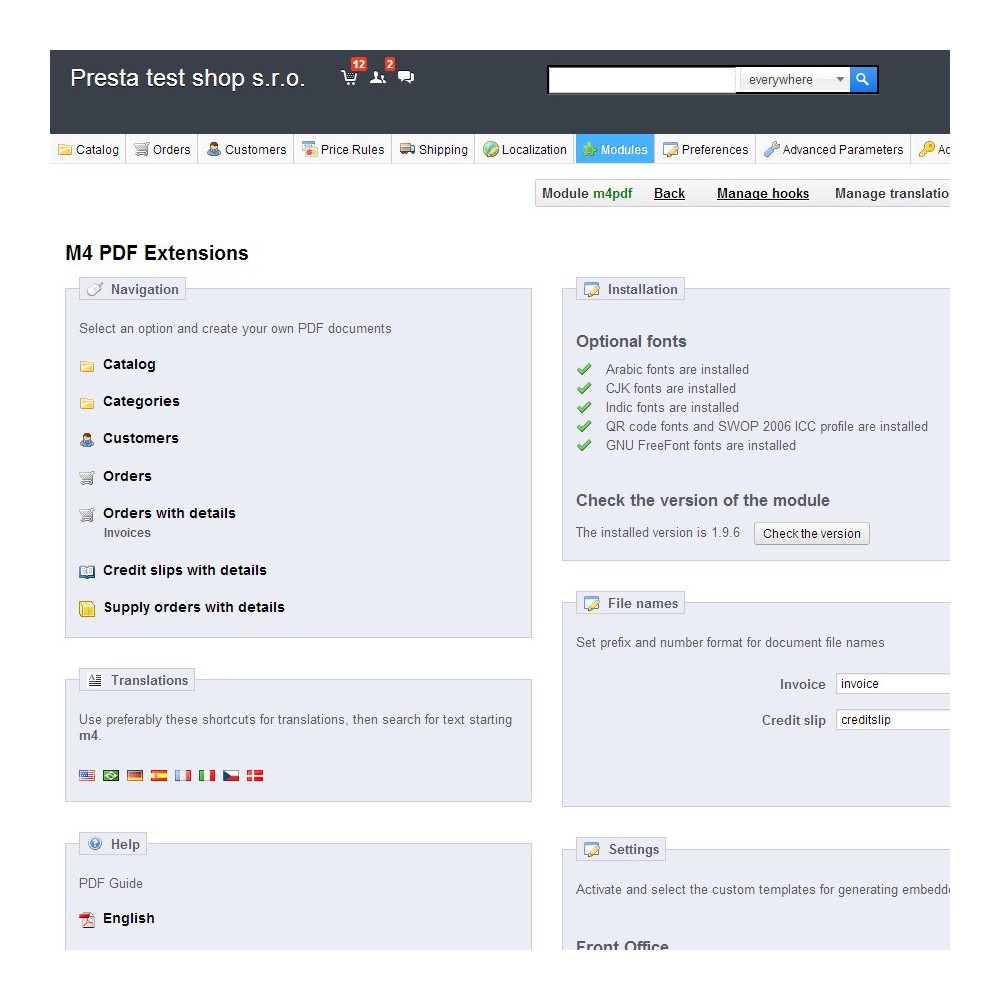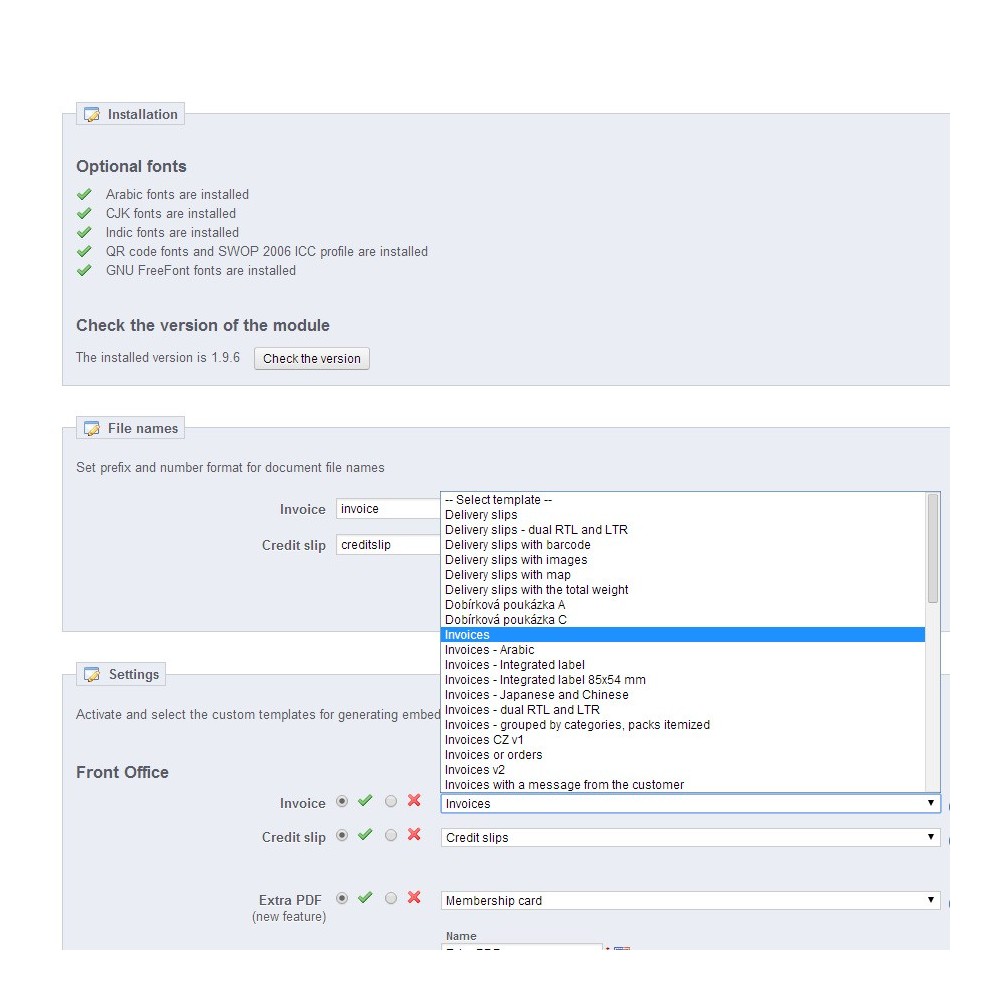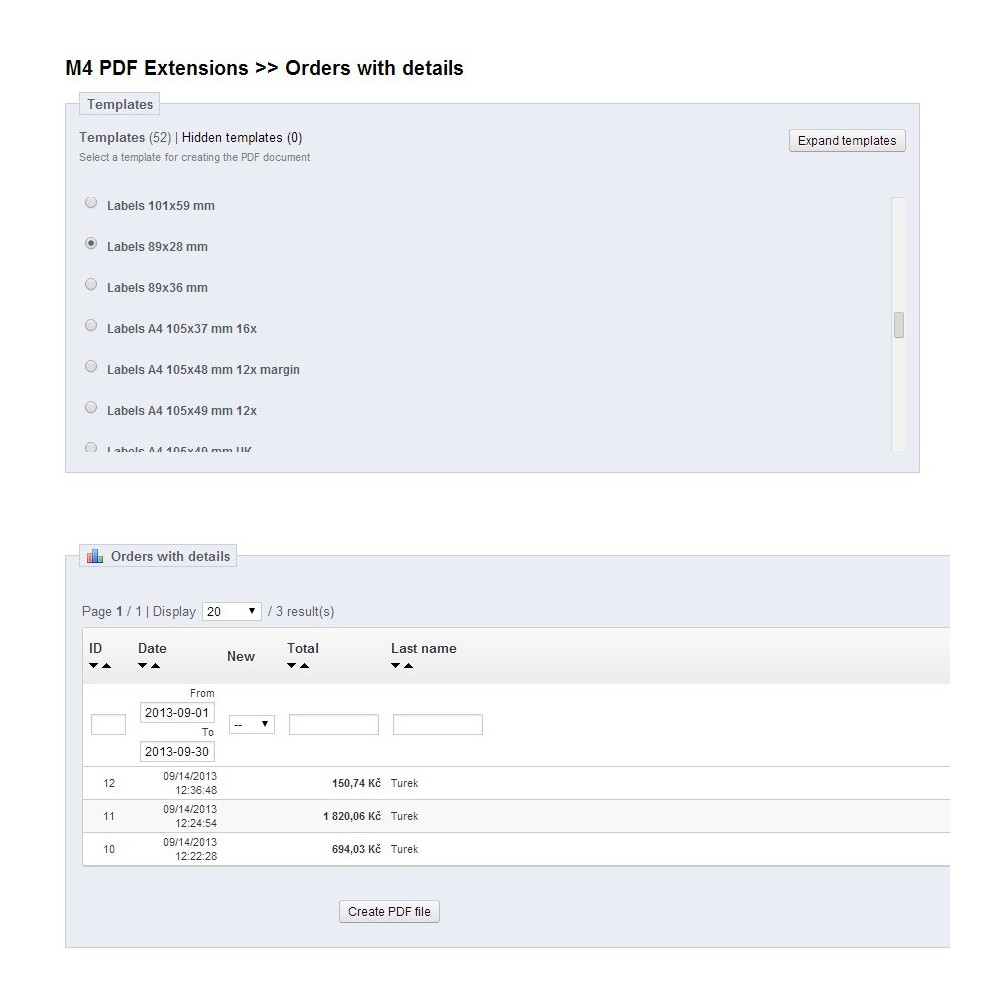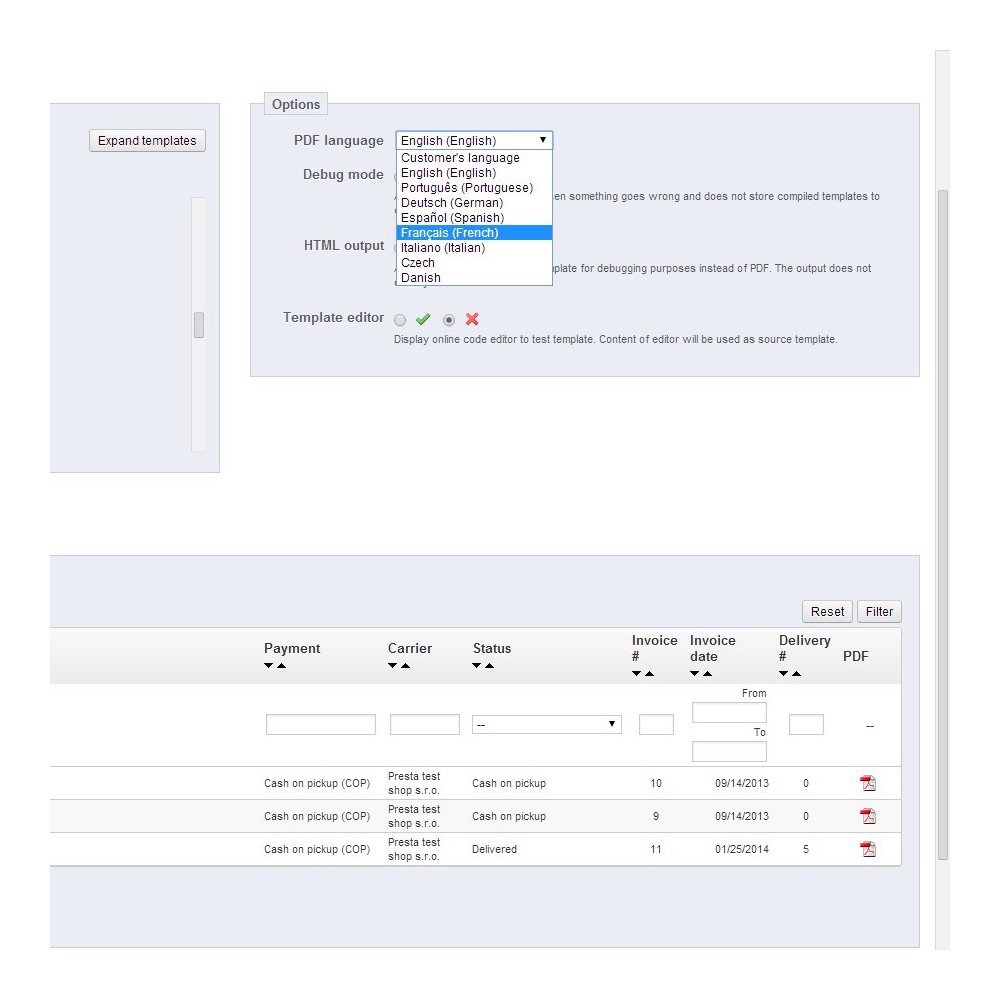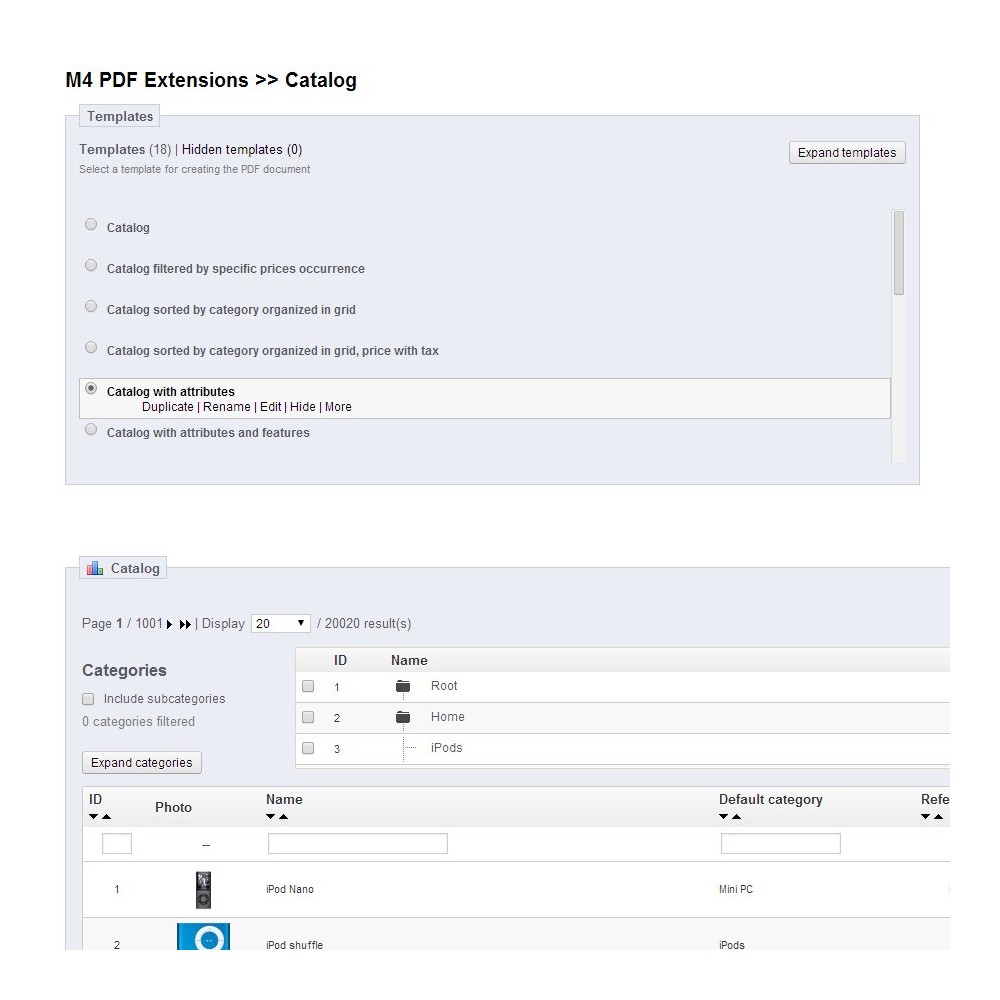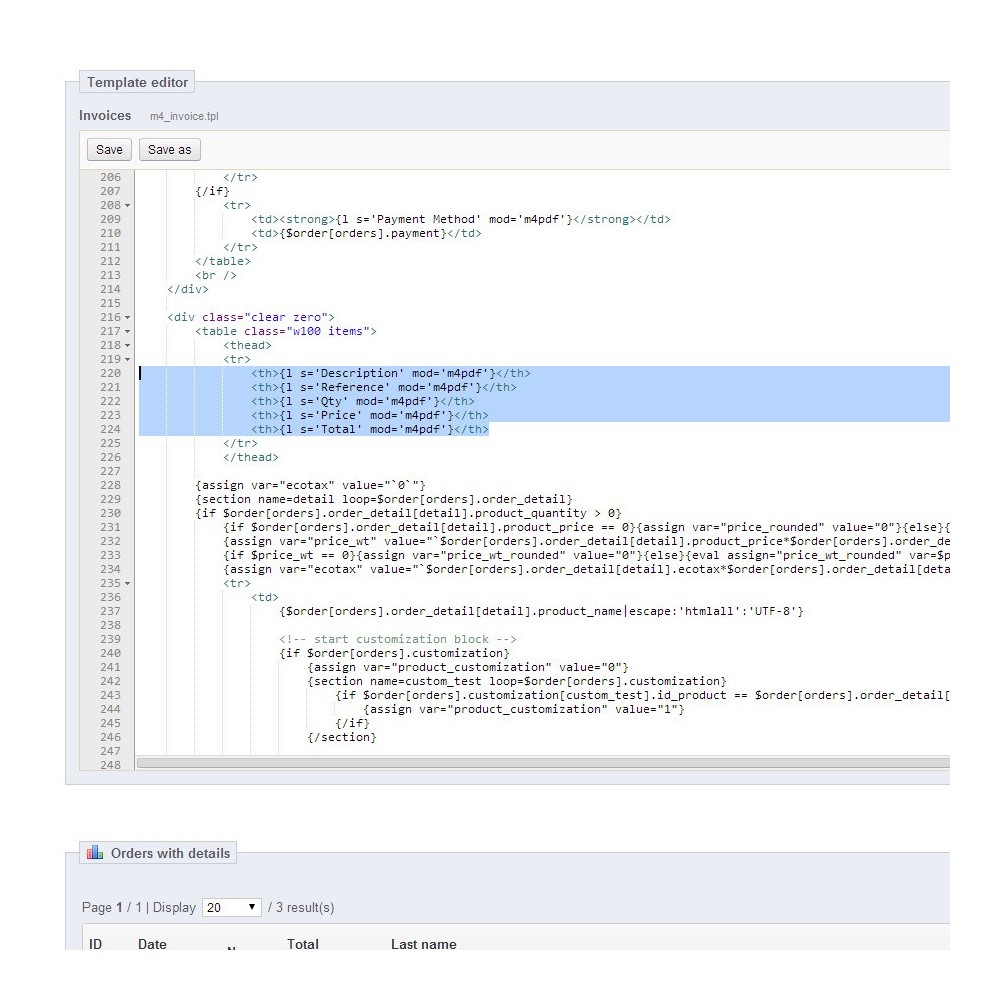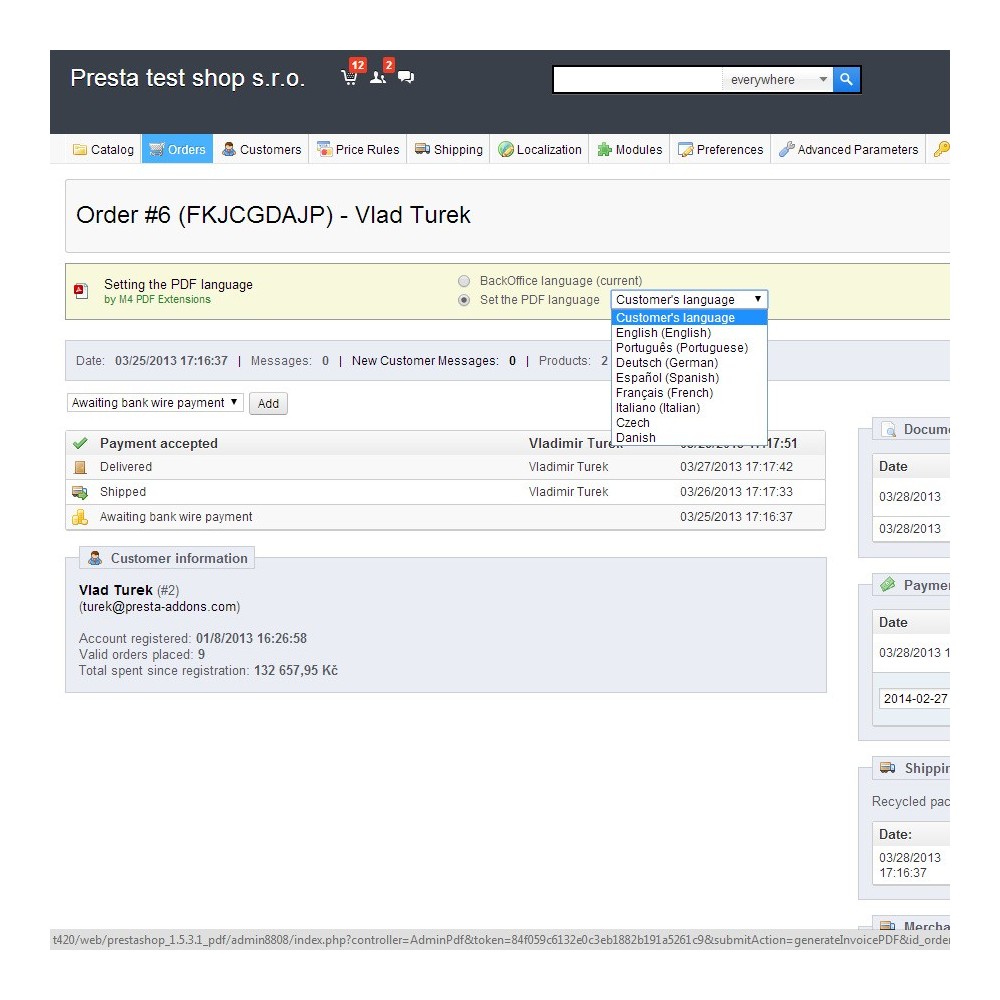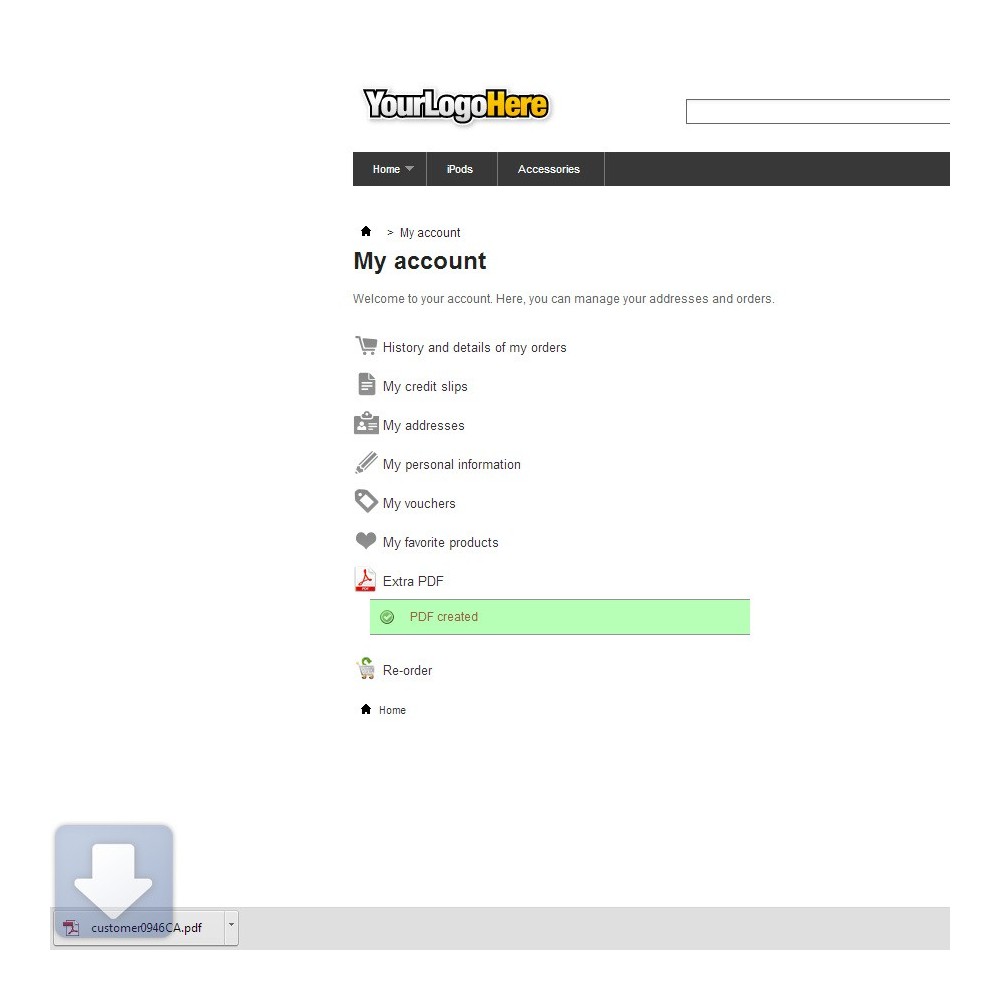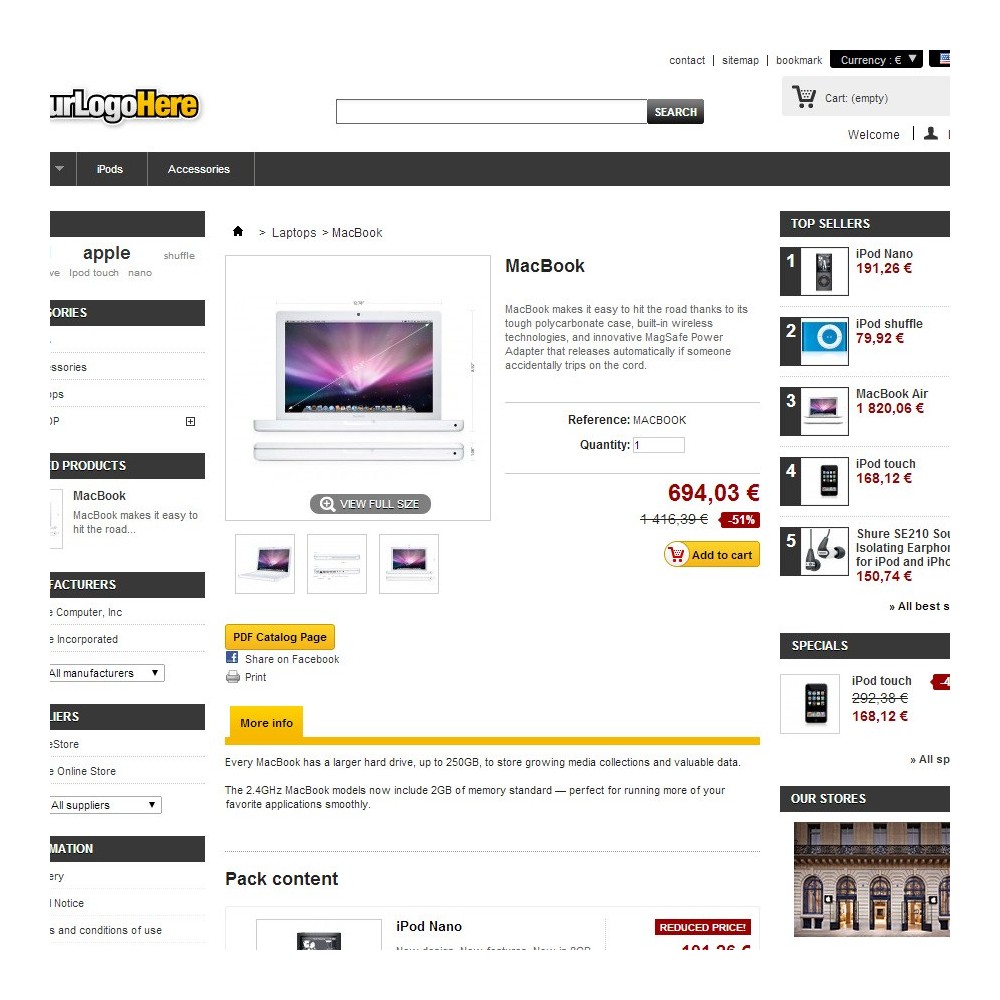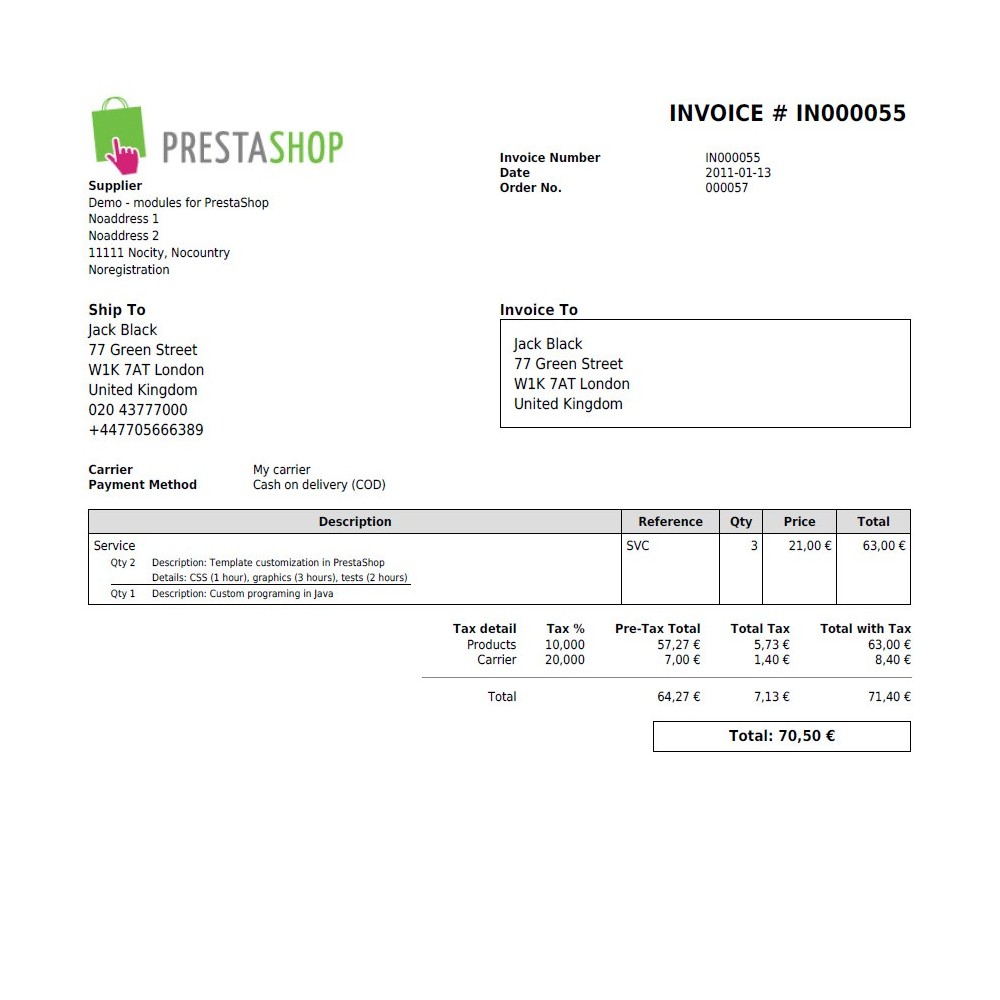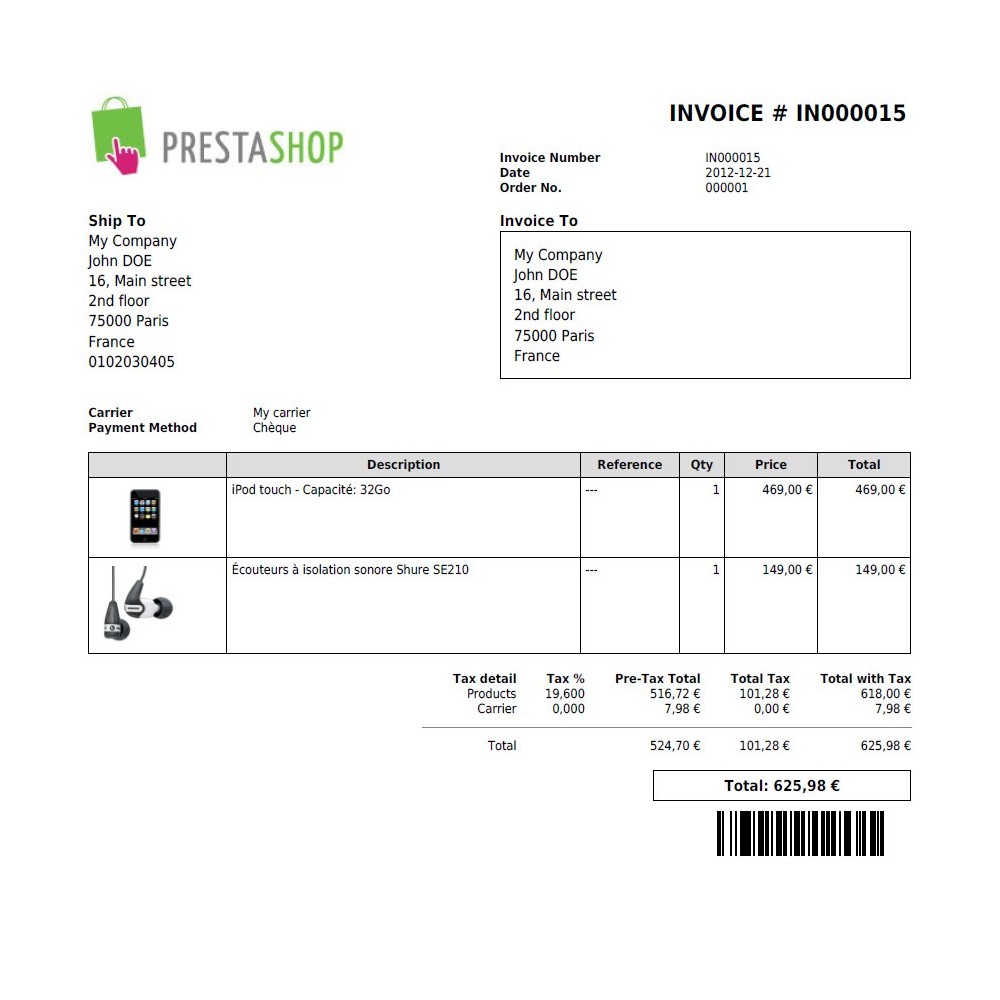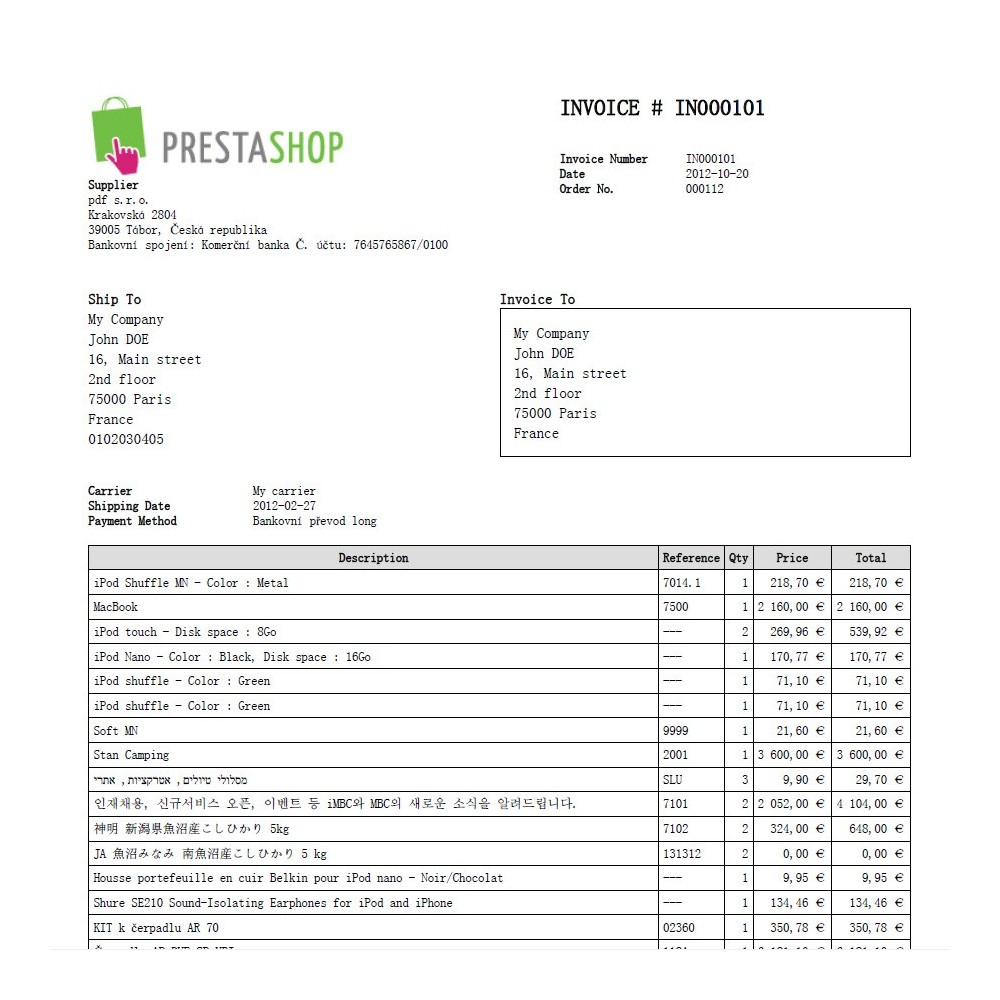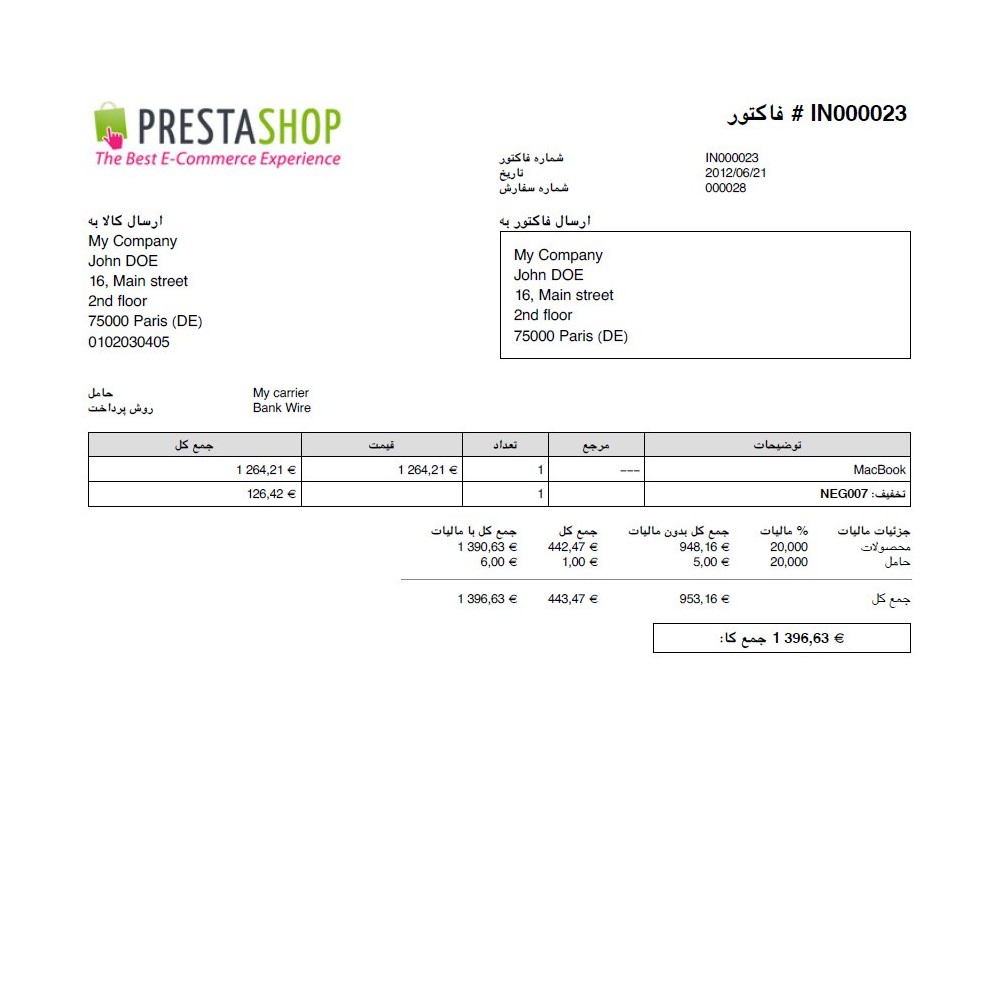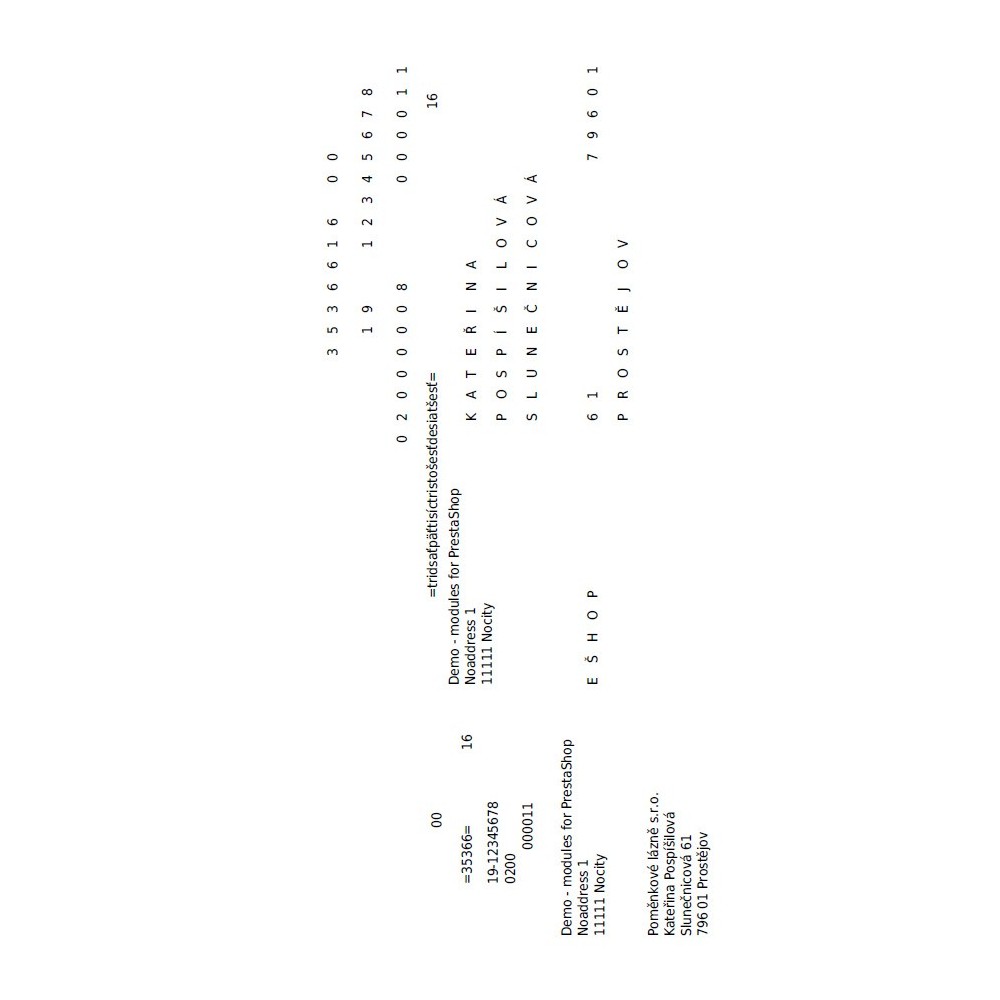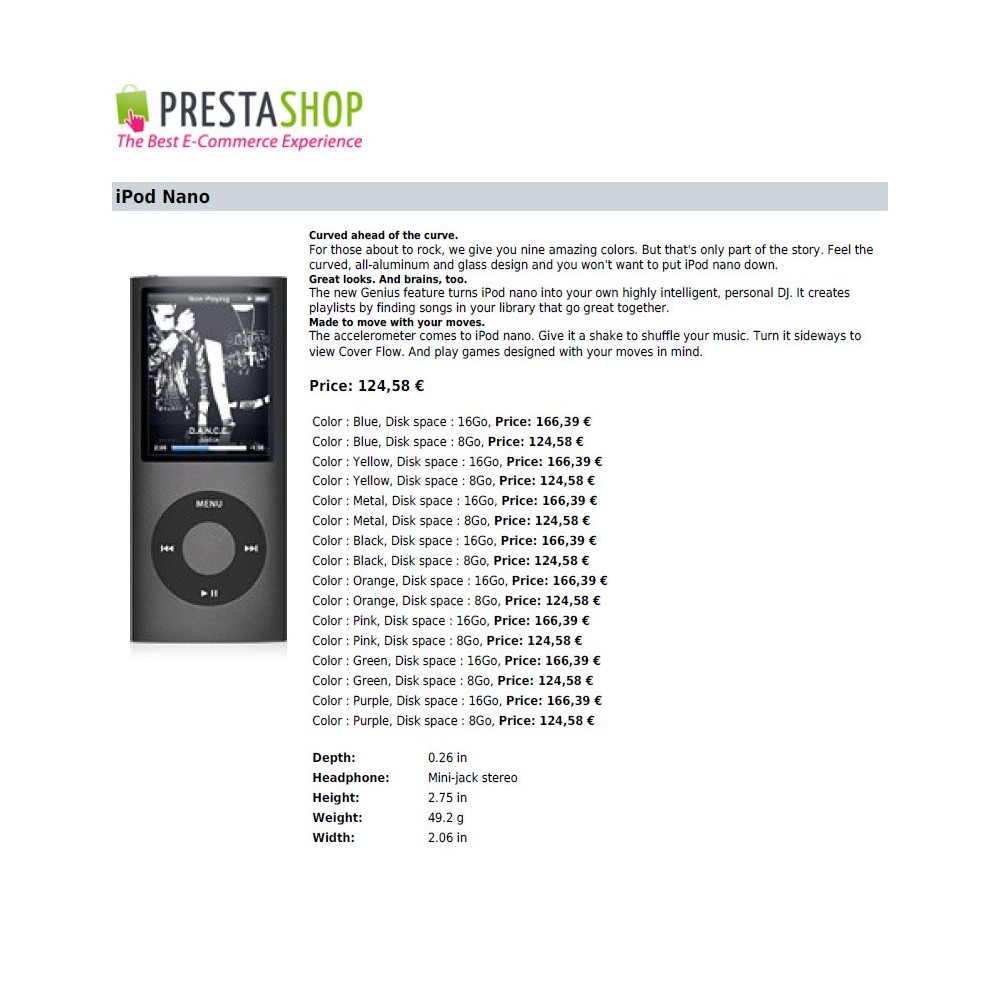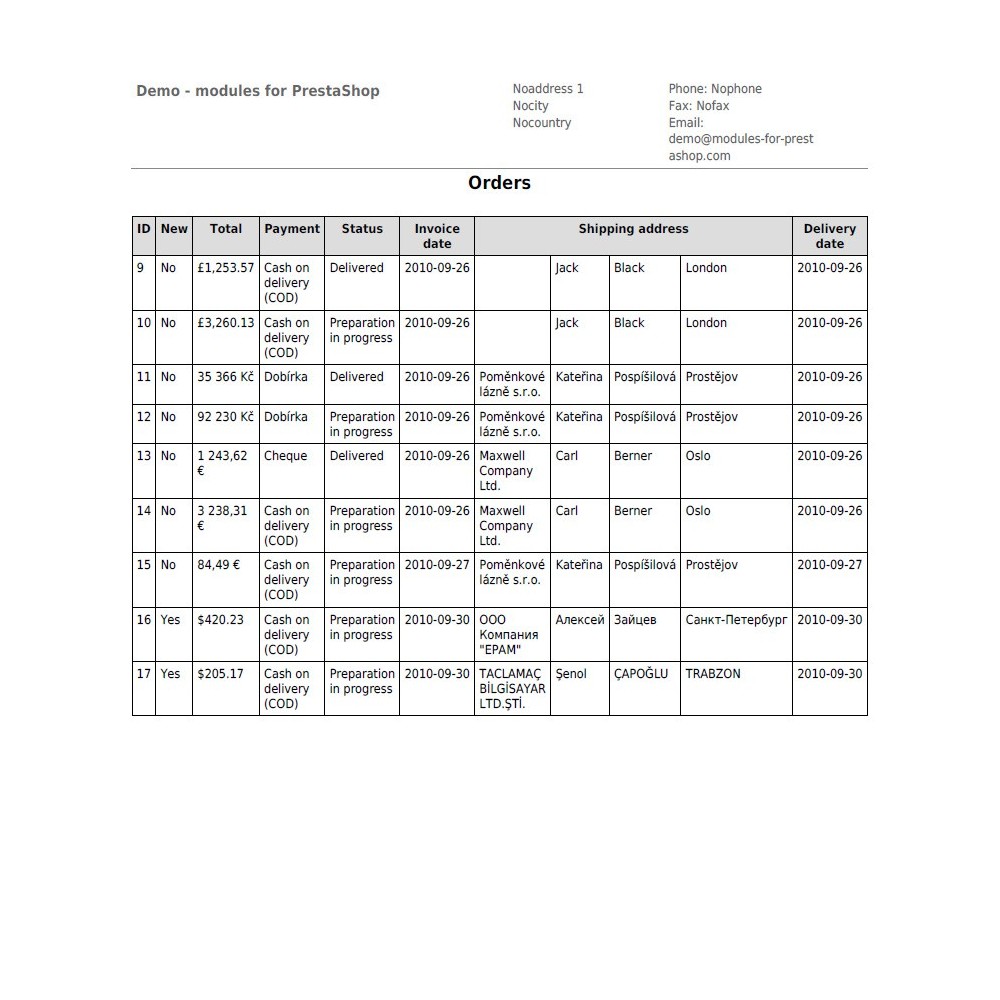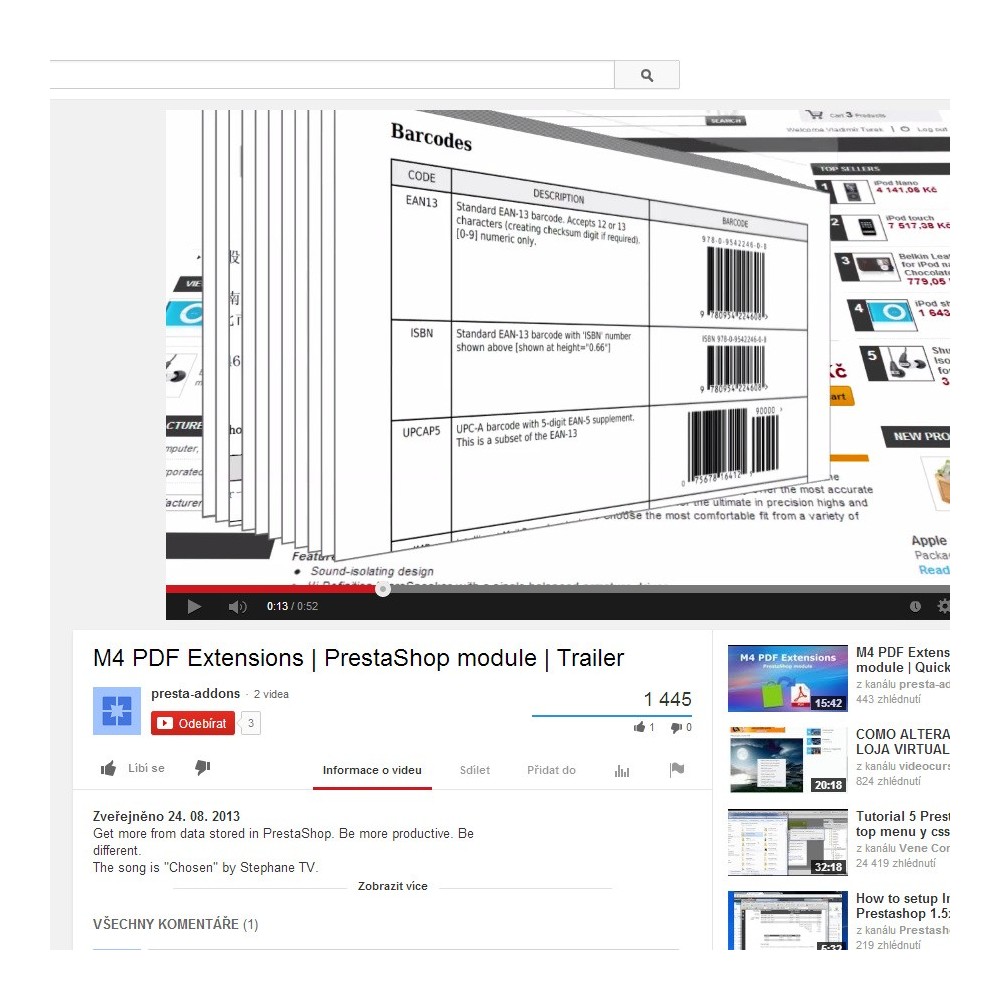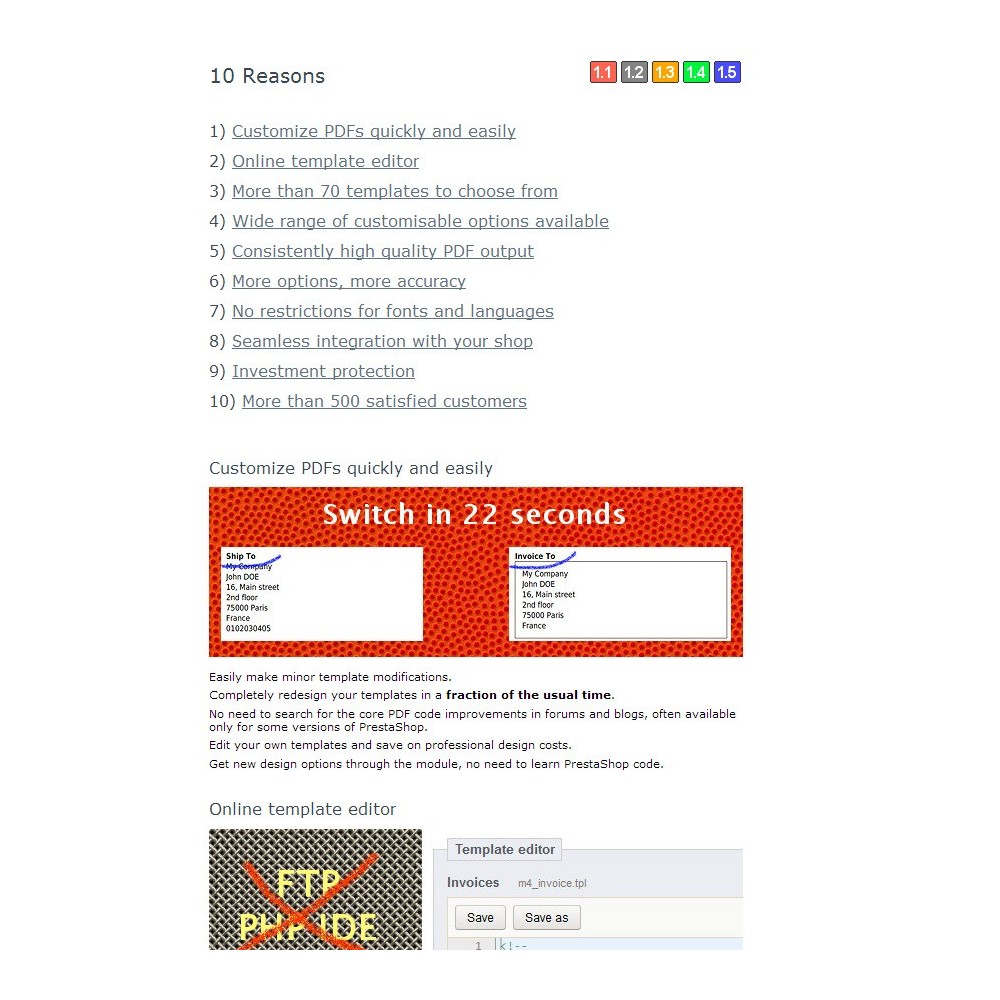 Prezentacja
Work with PDF in PrestaShop on a higher level.
Get more options for creating PDF documents in PrestaShop.
Using templates, you can create your own look for PDF invoices, mailing labels, product catalogs, price lists, and even more.
Korzyści wynikające z tego modułu
Relacje z klientami Chroni przed sporami z klientami
10 reasons you should use this module
1) Customize PDFs quickly and easily
2) Online template editor
3) More than 70 templates to choose from
4) Wide range of customisable options available
5) Consistently high quality PDF output
6) More options, more accuracy
7) No restrictions for fonts and languages
8) Seamless integration with your shop
9) Investment protection
10) More than 700 satisfied customers
Funkcje
Customize PDFs quickly and easily
Easily make minor template modifications.
Completely redesign your templates in a fraction of the usual time.
No need to search for the core PDF code improvements in forums and blogs, often available only for some versions of PrestaShop.
Edit your own templates and save on professional design costs.
Get new design options through the module, no need to learn PrestaShop code.
 
Online template editor
Edit and create new templates even faster with the online editor.
Improve a template and test it with real data in seconds.
Get started with commented templates supplied with the module.
Effortlessly create customized documents even with very different appearance.
Built in debug template displays the available data for ease of use.
Change the overall look of documents using CSS style.
Editor supports syntax highlighting, automatic indenting, highlight matching, and parentheses.
Use drag and drop or cut/copy, and paste - whichever you prefer.
An HTML output option is available for debugging purposes.
 
More than 70 templates to choose from
Ready to use sample templates.
Manage multiple templates easily.
Options include invoice, delivery, and credit slip.
Create product catalogs or catalog pages.
Create orders or customer lists.
Print address labels or mailing labels with barcode.
Create special PDFs like Membership cards.
Use autofill for regular forms and preprinted boxes.
Create an unlimited number of different outputs using templates.
Use a different template for each purpose and/or see the same data in different ways.
PDF documents for one record or for several selected records (pages or lists).
 
Wide range of customisable options available
Use your own images anywhere you want.
Use a watermark to create a special invoice or catalog look.
Create a table of contents in a catalog or other larger collection of documents.
Use headers and footers, repeating on all pages or only selected ones.
Choose from EAN barcodes and 42 other codes, including QR code.
Divide words and numbers by characters and fill in preprinted boxes.
 
Consistently high quality PDF output
The original PDF invoice in PrestaShop is updated periodically.
Consistent output regardless of PrestaShop version.
Always have the most up-to-date version of PrestaShop .
Easily customize the contents of invoices to comply with legal requirements of your  country of residence.
Produce different invoices for customers from different countries or using different languages.
 
More options, more accuracy
Get more from data stored in PrestaShop.
Customize the original invoice with your design.
Support for additional user-defined fields in database.
Change language in Back Office when printing invoices.
Create a PDF in an inactive language.
Templates support a degree of text memory making translation of new templates easier.
Automatic correction of base and tax amounts in the tax breakdown in some versions of PrestaShop.
Intelligent calculation of order totals minimises issues with discount/VAT calculations in earlier  versions.
Additional data available for templates, including as packs, product details, and product images.
Control invoice appearance - repeat headers on all pages, non-overlapping blocks etc.
Create a special PDF in customer's account, for example a Membership card.
Let visitors create PDF Catalog page on the product details page.
 
No restrictions for fonts and languages
UTF-8 encoding fully supported in all versions of PrestaShop.
Support for non-latin fonts - Arabic, Chinese, Cyrillic, Greek, Hebrew, Indic, Japanese, Korean, Thai, and more.
Support for Right-to-Left (RTL) languages with automatic layout inverting and dual LTR and RTL templates.
Multi-language support for user texts in templates.
Ability to print localized amounts according to customer's country.
Mix every font and language in one document.
 
Seamless integration with your shop
No PrestaShop code patching required.
Hassle free upgrades.
The module can be turned off without limitation of original functions.
Finely adjustable replacement for built-in PrestaShop PDF documents. You can replace only part of them.
 
Investment protection
The same templates are used in all versions of PrestaShop.
The module is compatible with PrestaShop v1.1 and all newer versions.
One version of the module for all versions of PrestaShop.
This module is an investment in your business that will save you time and costs.
 
More than 700 satisfied customers
Be more productive.
Stand out from the crowd.
Be independent.
The module is continually improved based on customer feedback. Your wishes and opinions are welcome.
Reliable after-sale customer support.
Custom design and customizing of templates also available.
The module has been used by satisfied customers since 2010.
Często kupowane w zestawie
Community developer Opracował

PrestaShop v1.1.0.1 - v1.7.2.4 Kompatybilność PrestaShop

Community developer Opracował

PrestaShop v1.6.0.4 - v1.7.2.4 Kompatybilność PrestaShop

ProQuality Opracował

PrestaShop v1.4.0.1 - v1.7.2.4 Kompatybilność PrestaShop
Oto co spodoba się Twoim klientom
We fully stand behind our products and want you to be completely happy with your purchase.
If you have any concerns, problems, or questions, please contact us using the Messages page.

Your opinion is very important to us. We appreciate your feedback as it helps us to identify areas we need to improve. We want to receive 5-star feedback ratings. If you are not 100% satisfied, please let us know and we will make it right before you leave your rating.
 
Wsparcie techniczne oraz aktualizacje
Otrzymasz automatycznie 3 miesiące pomocy technicznej dla tego produktu.
Przez 90 dni po zakupie jesteś uprawniony do pomocy technicznej i funkcjonalnej, a także masz dostęp do aktualizacji dla tego produktu.
Wykup opcję Zen i zagwarantuj sobie prawidłowe działanie tego produktu w swoim sklepie przez 12 miesięcy!
Za sprawą opcji Zen zyskujesz dostęp do WSZYSTKICH aktualizacji dla Twojego produktu przez rok od jego zakupu. Twórca produktu będzie służył Ci pomocą, odpowiadając przez e-mail na wszystkie Twoje pytania techniczne lub dotyczące jego funkcji.
Czym jest Opcja Zen?
Opcja Zen obejmuje dwie usługi:
nieograniczone wsparcie posprzedażowe przez okres obowiązywania opcji;
dostęp do wszystkich aktualizacji produktu w tym okresie.
Opcję Zen możesz nabyć w promocyjnej cenie w chwili zakupu produktu oraz, jeśli potrzebujesz więcej czasu na decyzję, także po zakupie, z poziomu konta klienta.rnZapewnia Ci ona ochronę przez rok od daty zakupu produktu. Tak więc im wcześniej ją kupisz, tym dłużej będziesz z niej korzystać!
Co zawiera opcja Zen?
Opcja Zen uwzględnia:
pytania dotyczące użytkowania modułu/szablonu;
rozwiązywanie problemów technicznych związanych z modułem/szablonem;
dostęp do wszystkich aktualizacji modułu lub szablonu.
Opcja Zen nie obejmuje:
personalizacji i przeróbek;
usług związanych z instalacją i aktualizacją modułu lub szablonu;
rozwiązywania problemów dotyczących innych serwisów, hostingu, serwera lub oprogramowania PrestaShop.
Co nowego w wersji 2.3.1(2017-08-22)
Added credit_slip_prefix and return_prefix constants for system credit slip and order return prefixes
When printing on the Orders > Invoices and Delivery slips pages, the documents are selected based on the date of issue the document, not the data of issue the order
O wydawcy
2010-09-19

Sprzedawca PrestaShop

Czech Republic

Kraj region
Masz pytanie?
Potrzebujesz pomocy?
Wydawca odpowie Ci w ciągu