moduł Satisfaction Survey
Opracował
Community developer
(4 głosy)
Na średnią ocenę składają się wszystkie głosy otrzymane przez ostatnie pół roku.
+100
downloads!
PrestaShop
1.4.0.1 - 1.6.1.15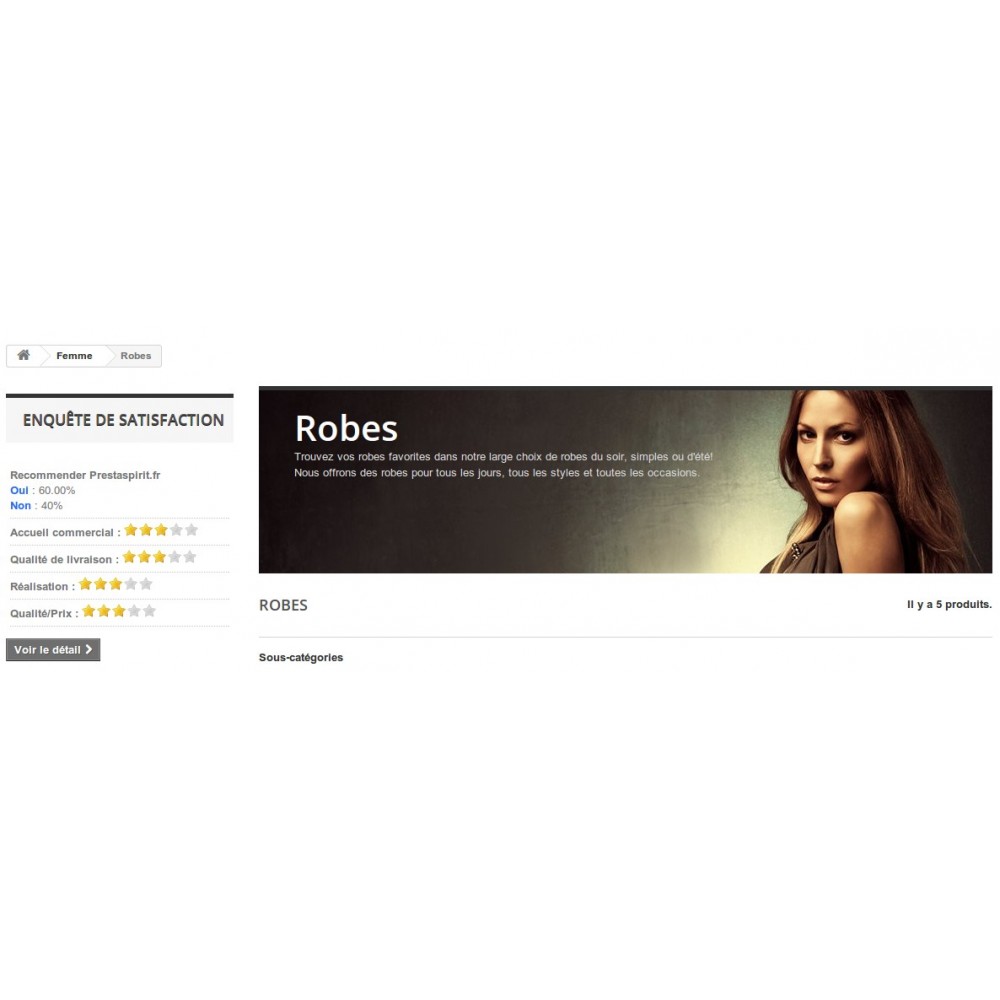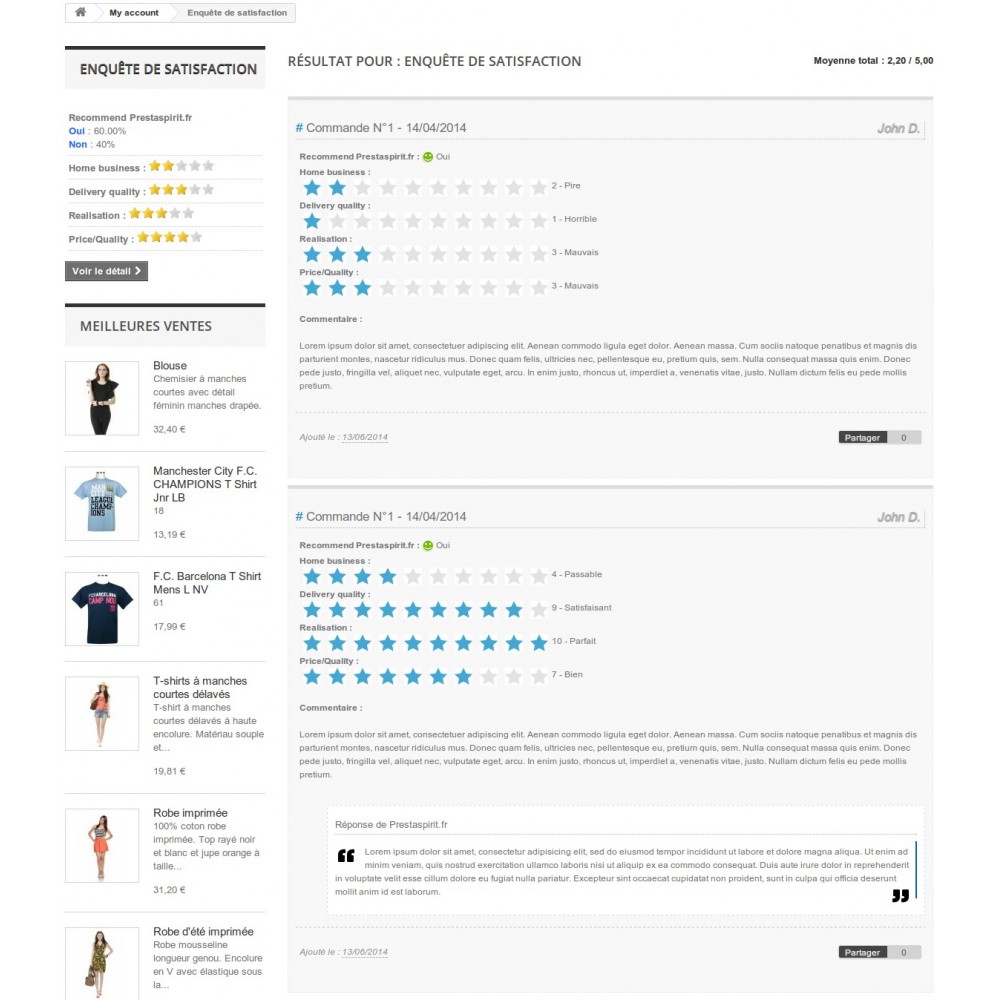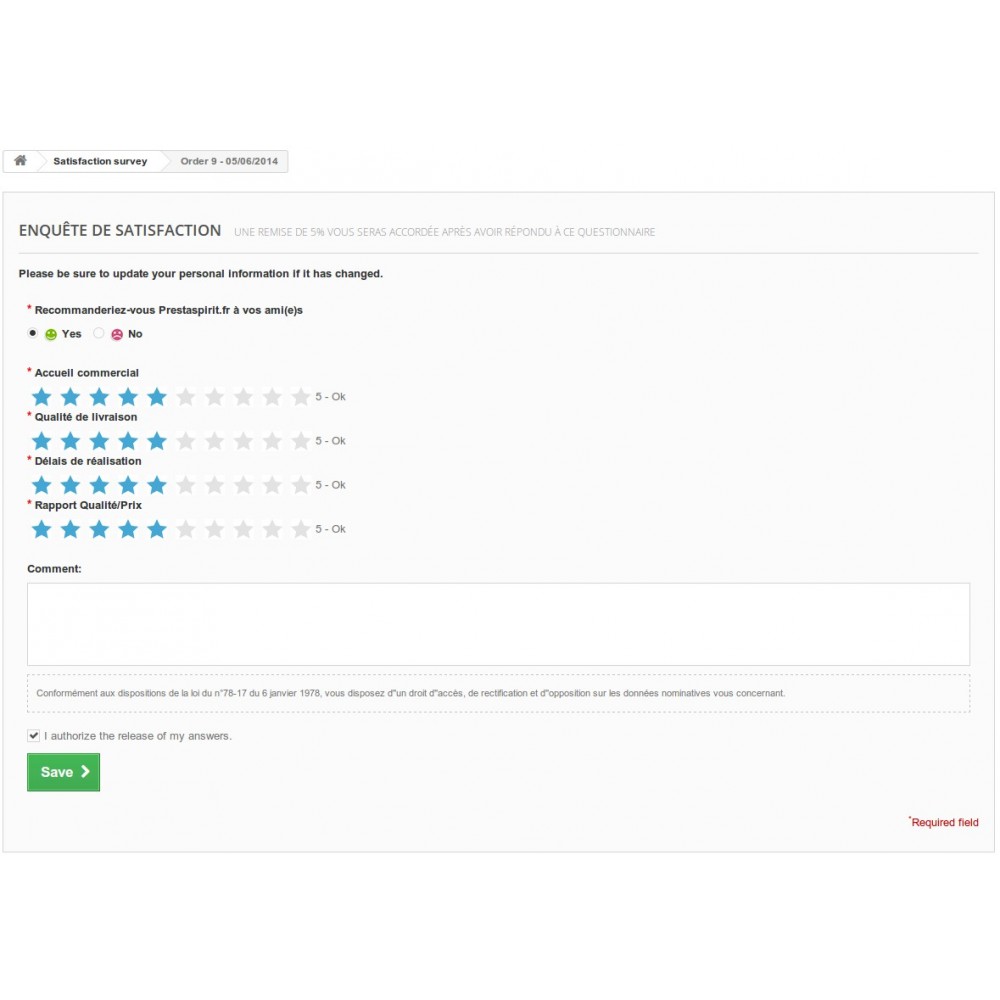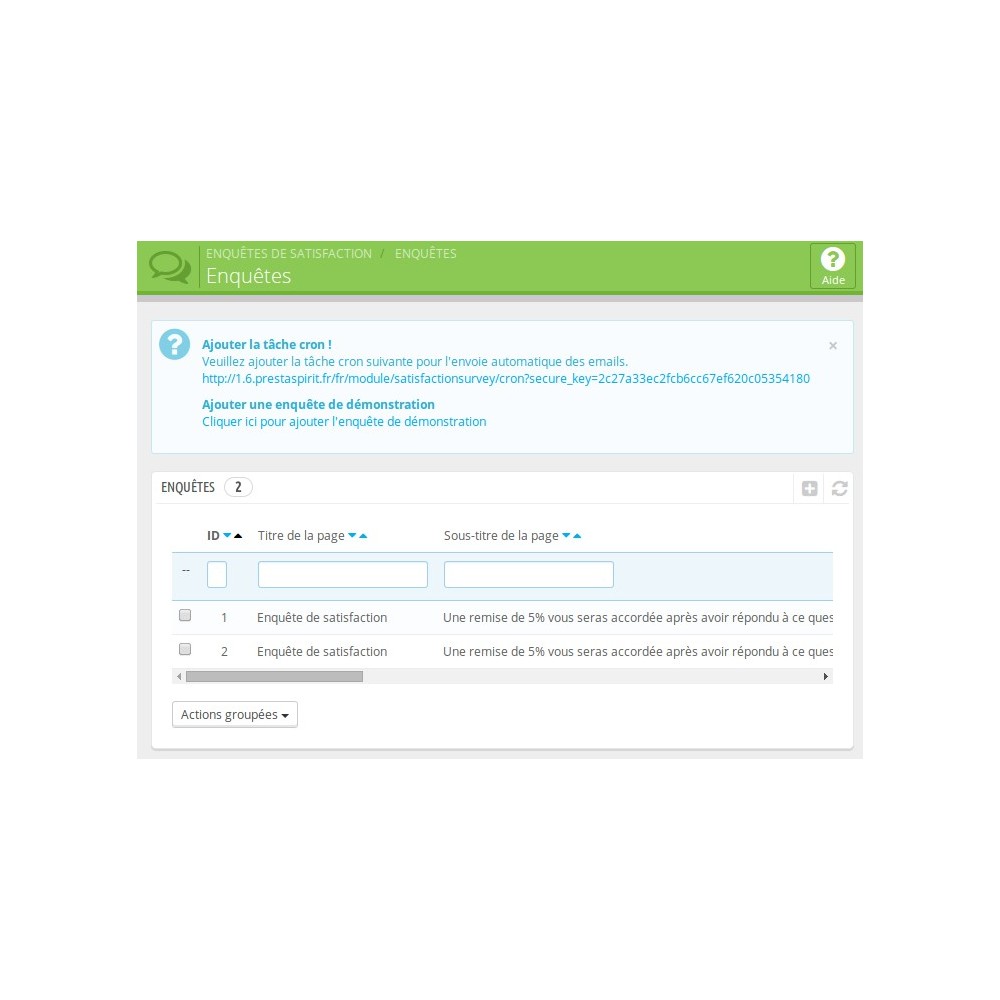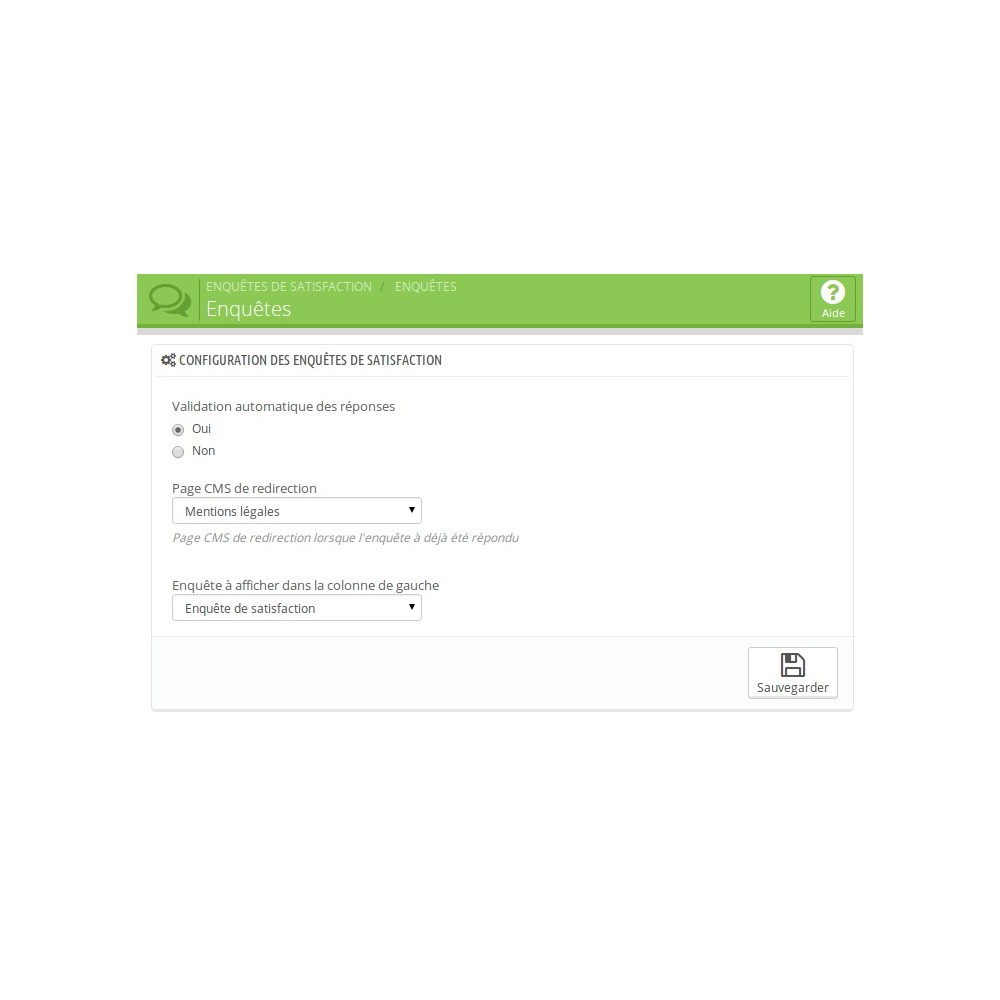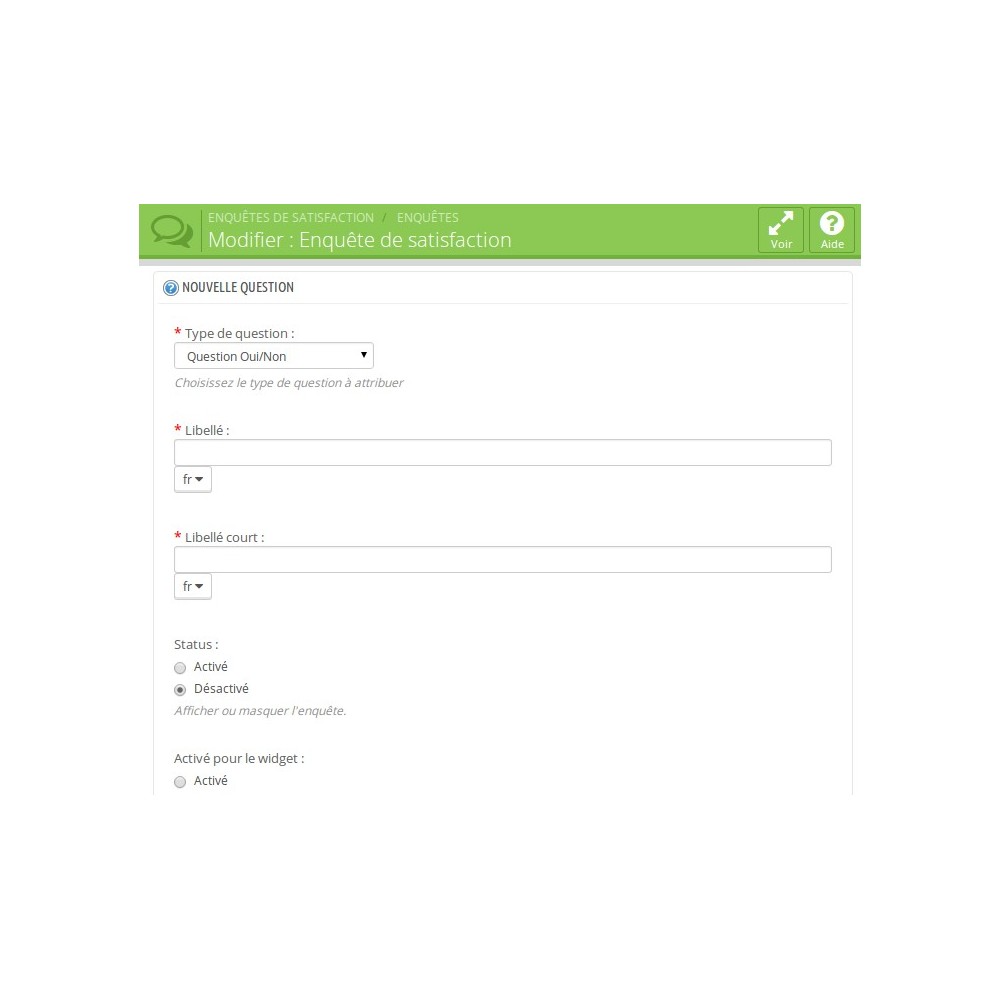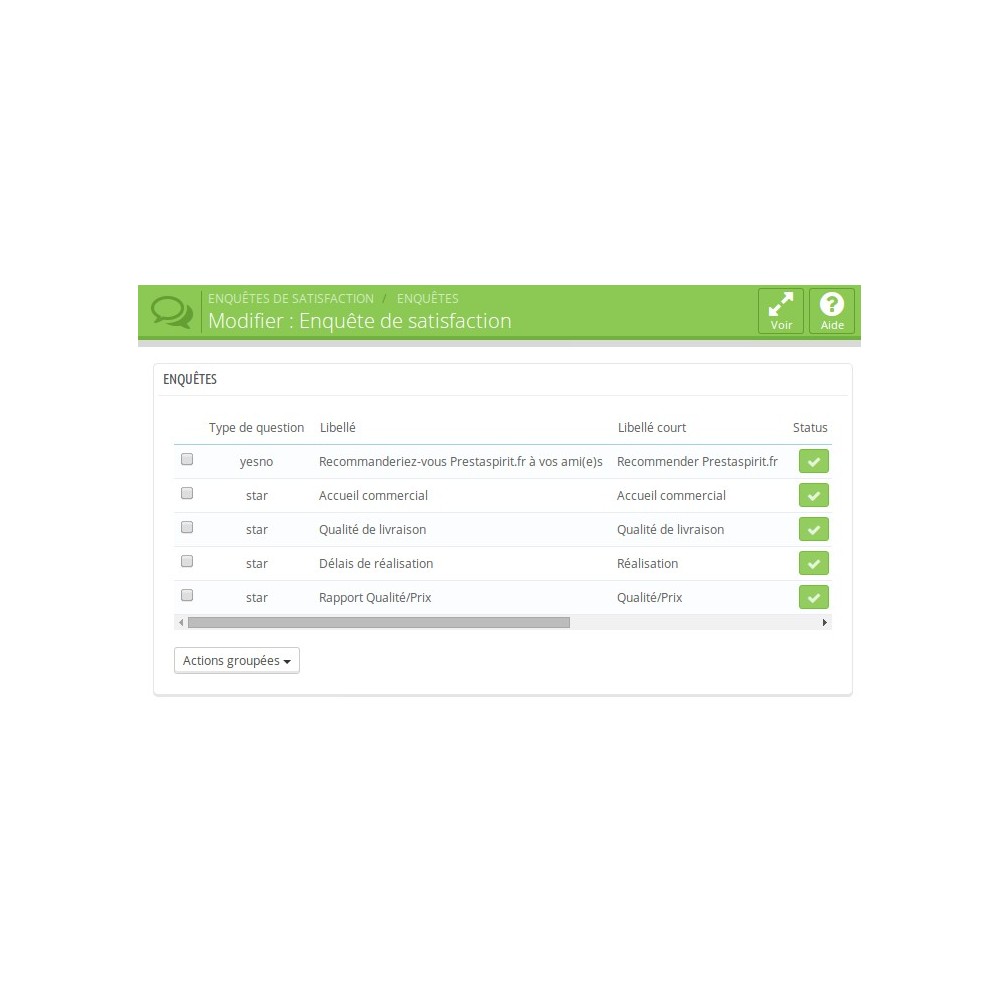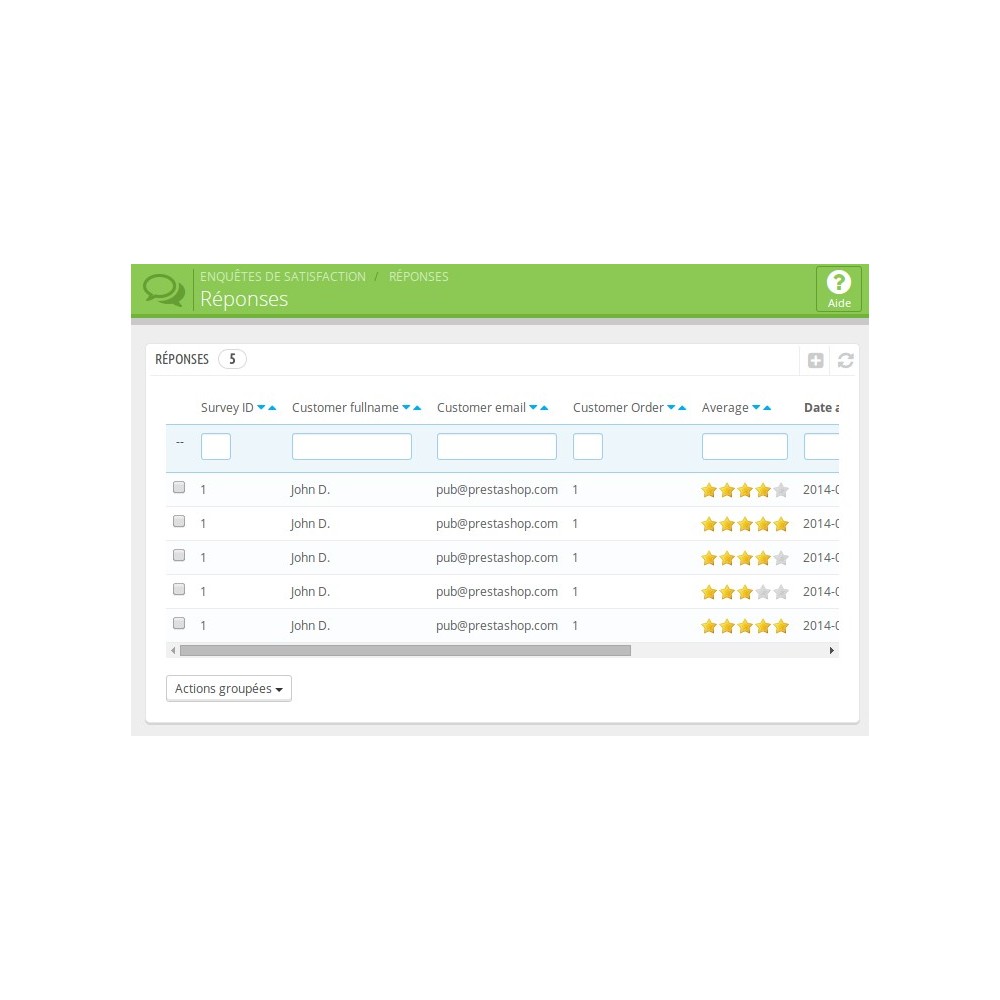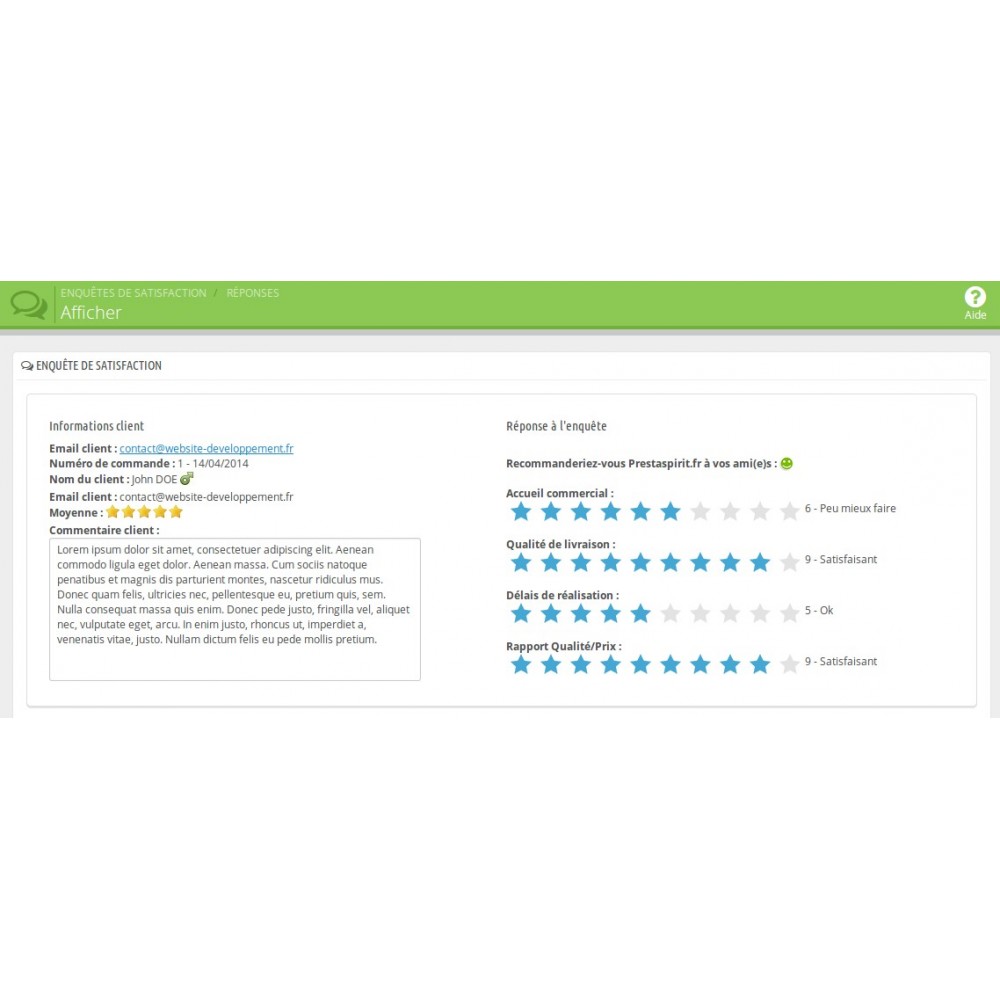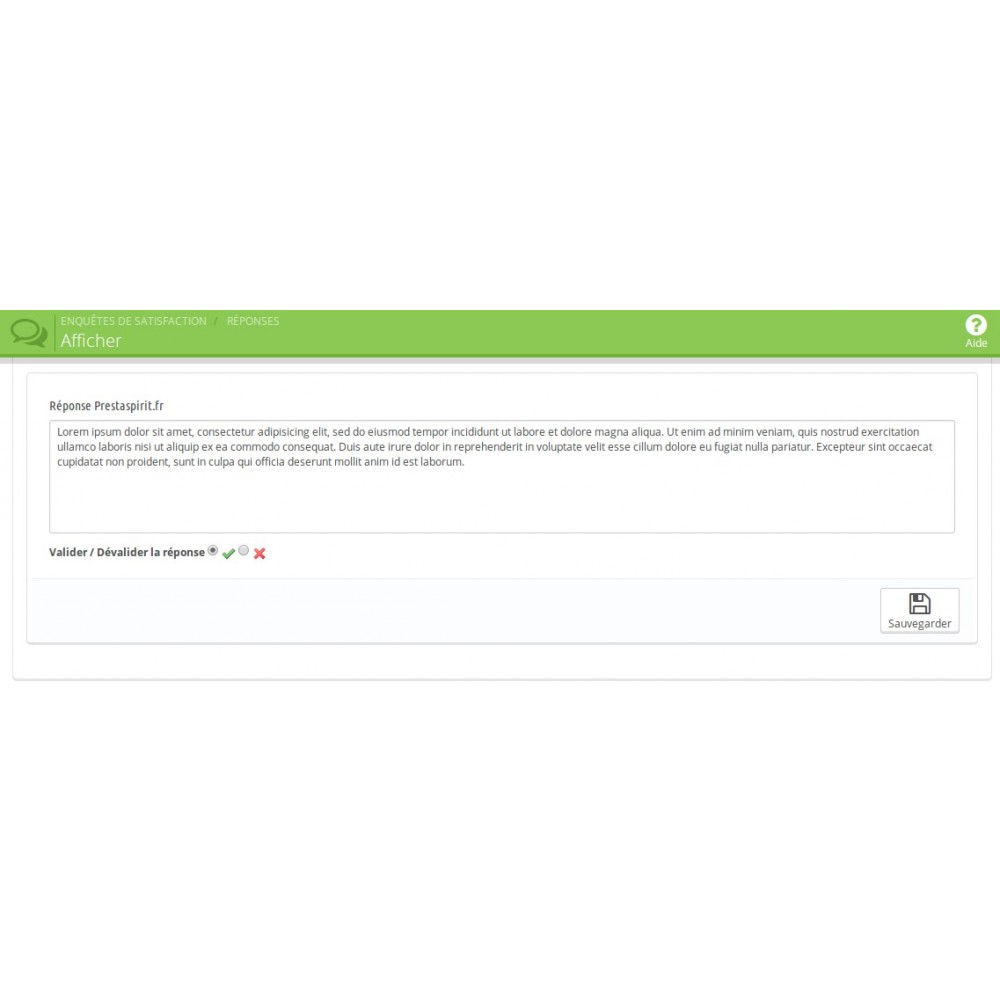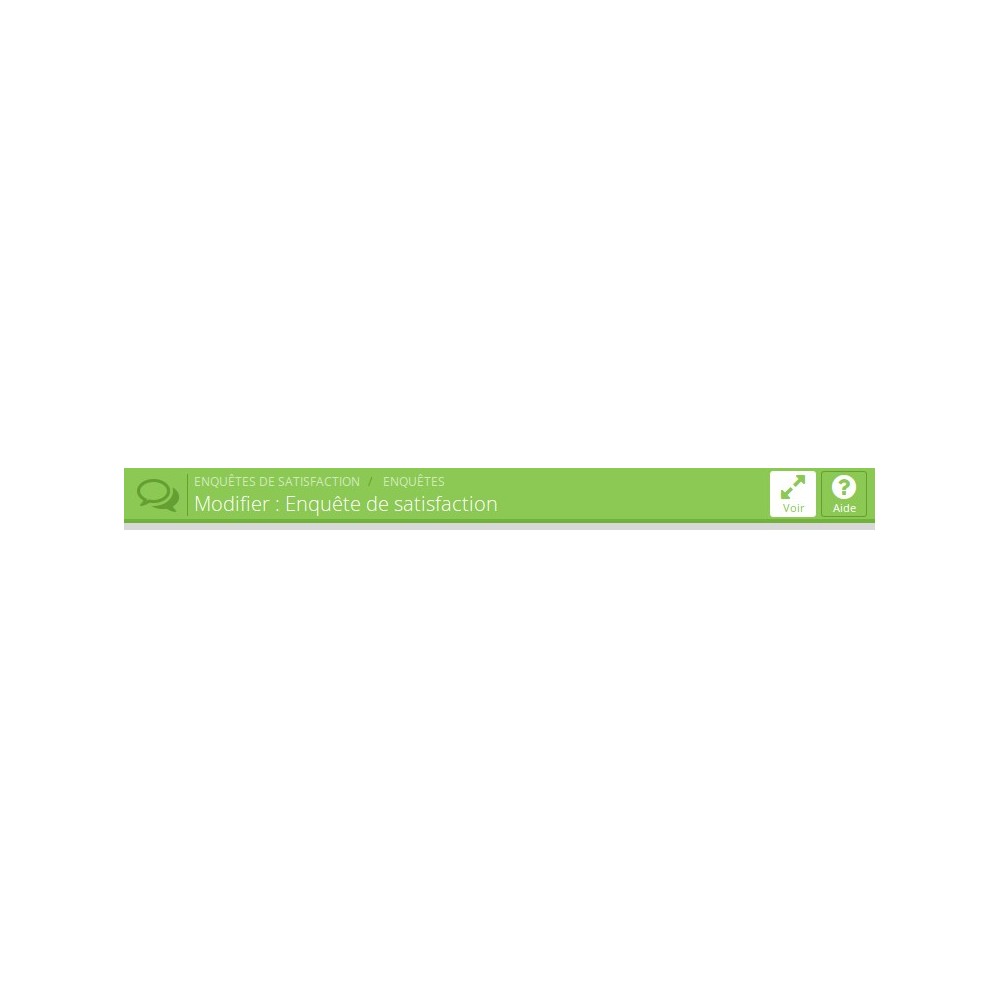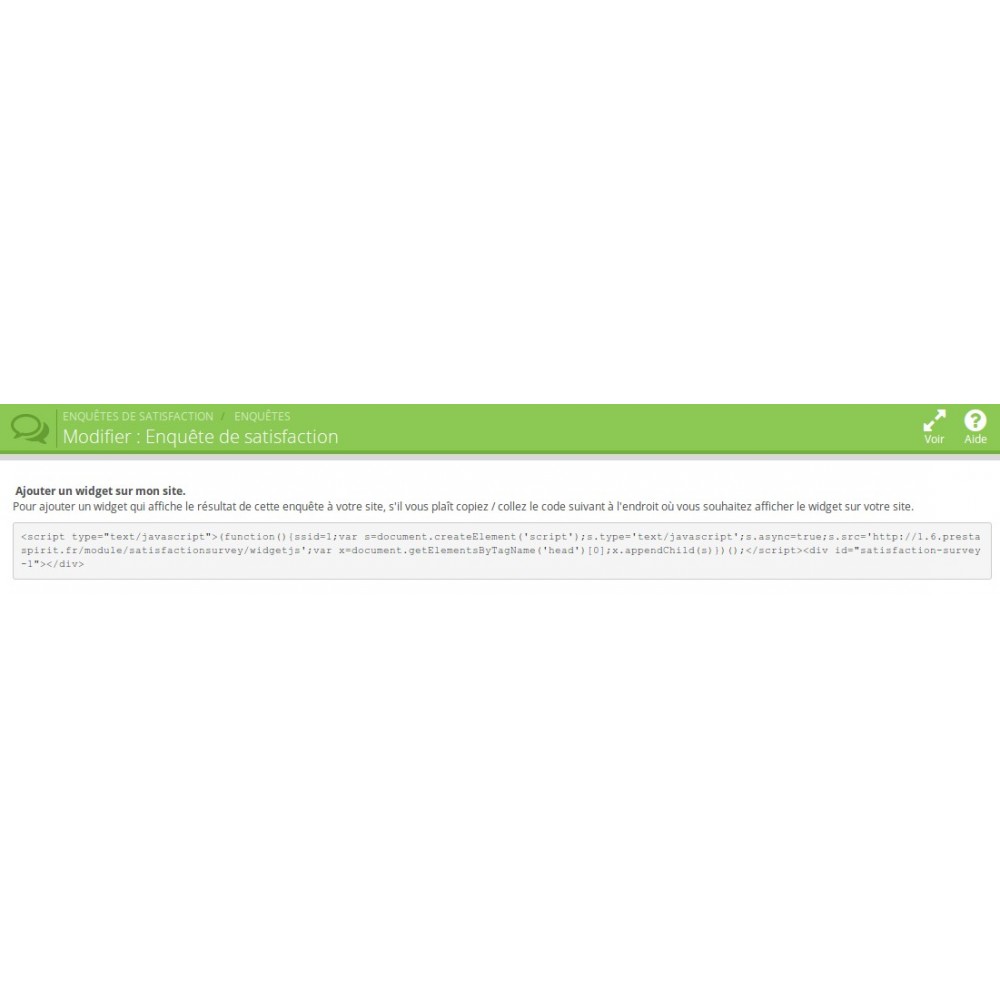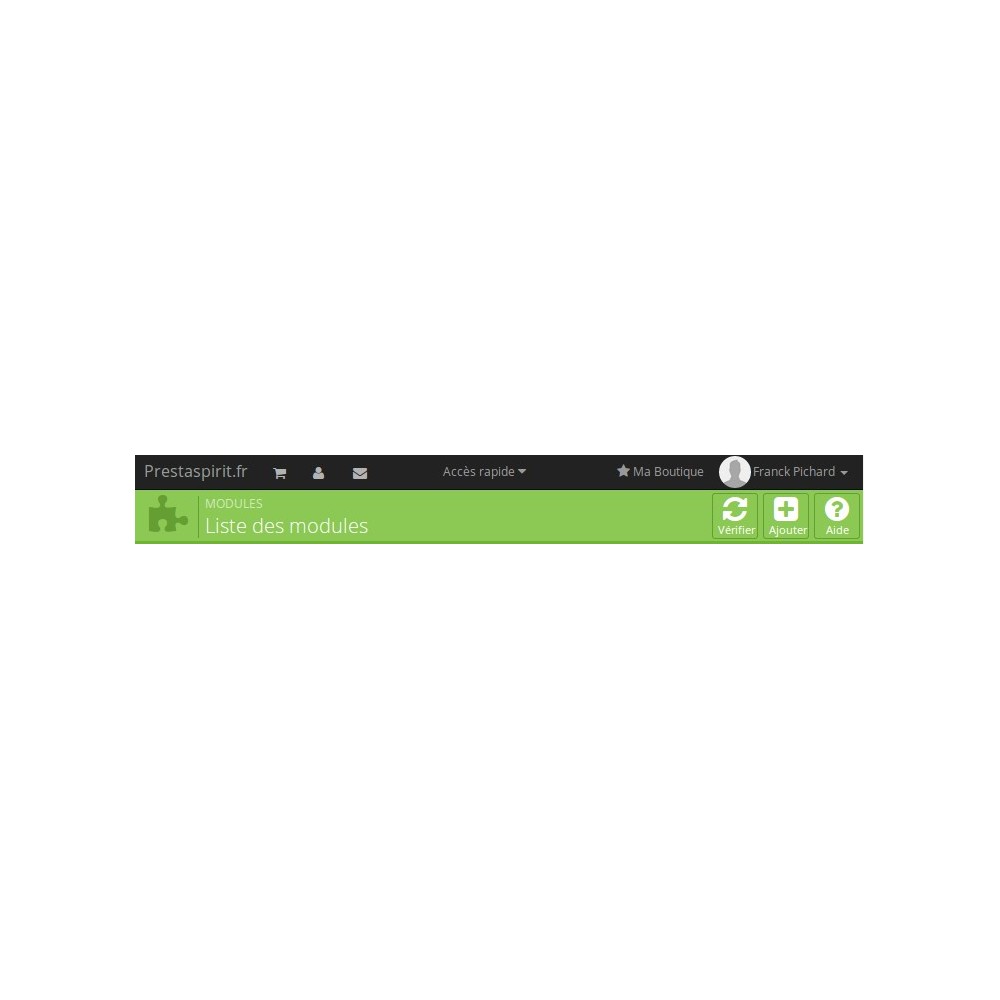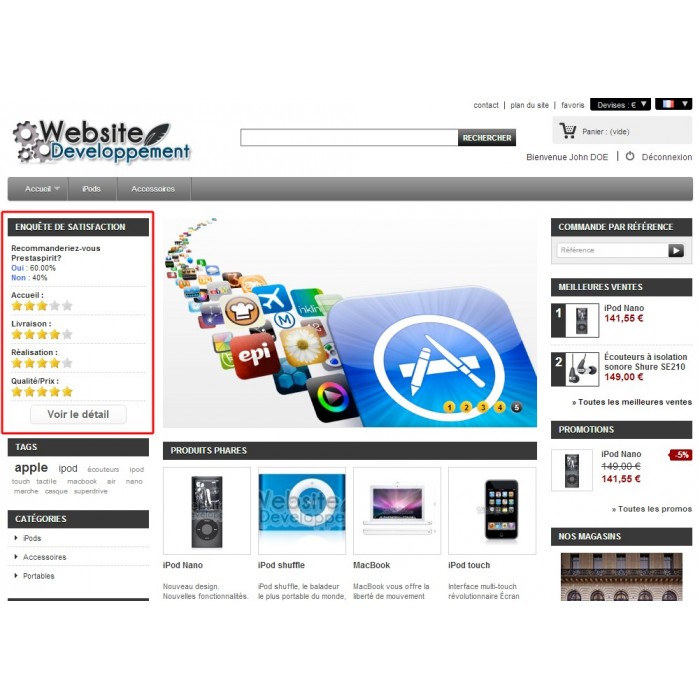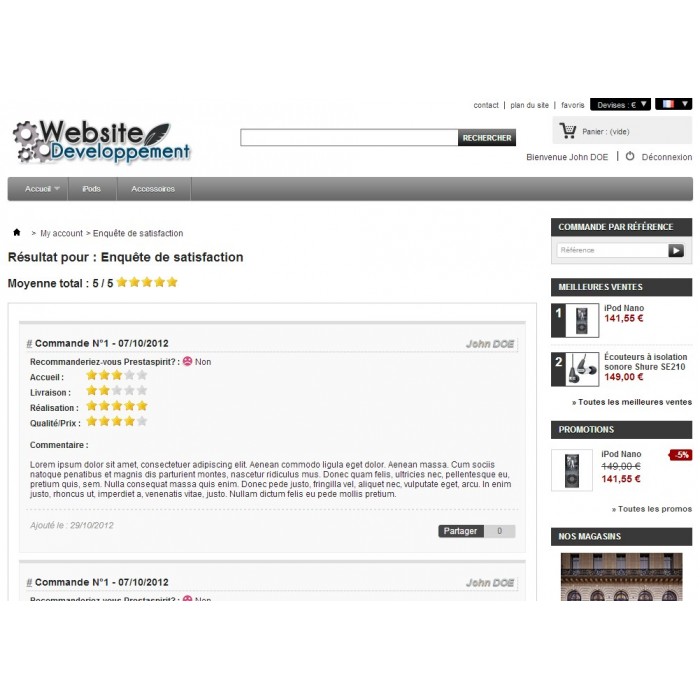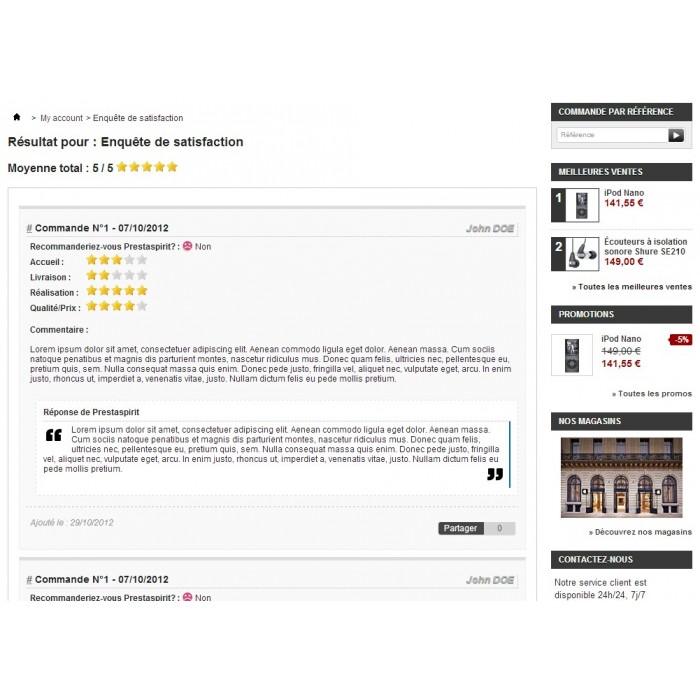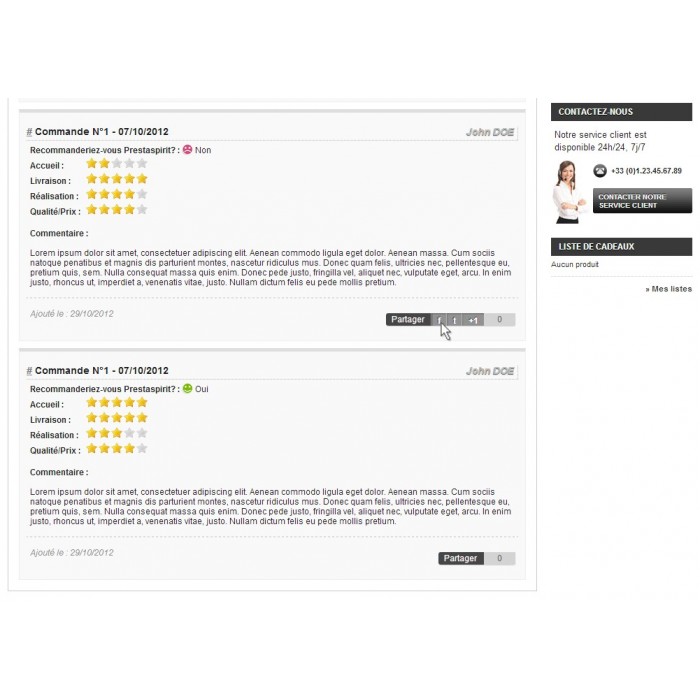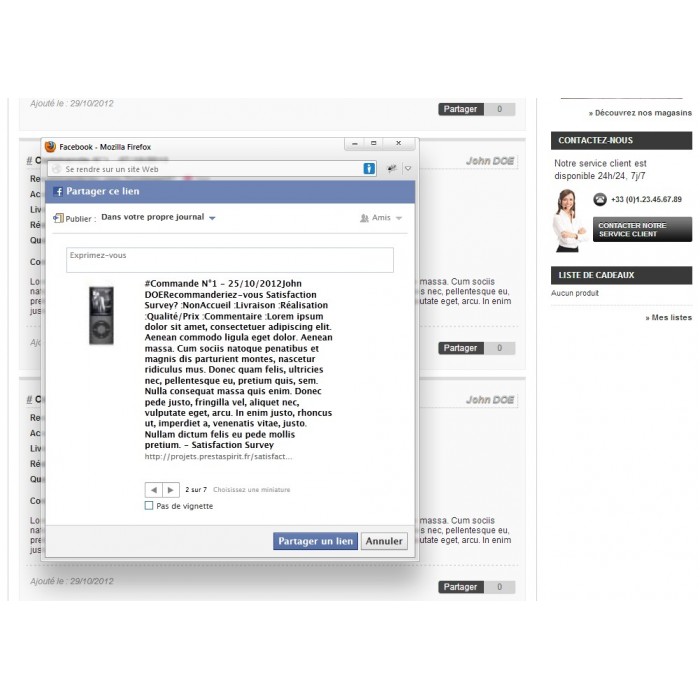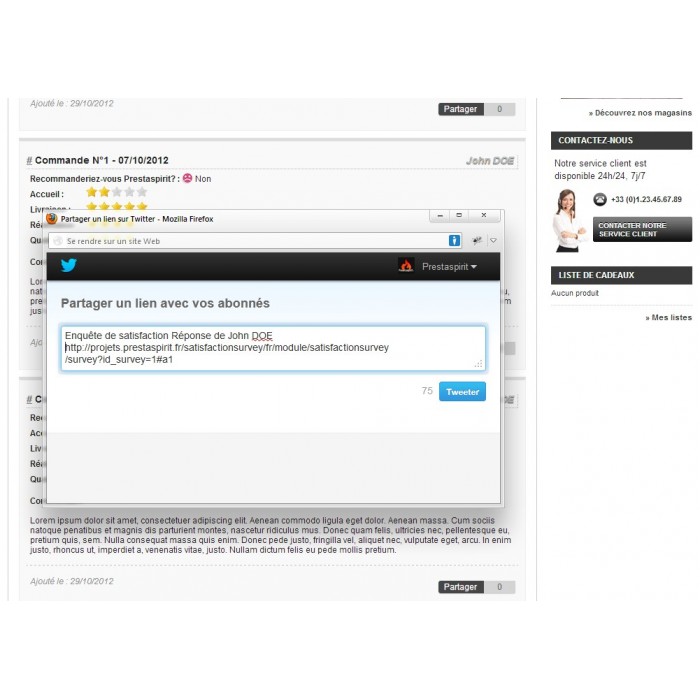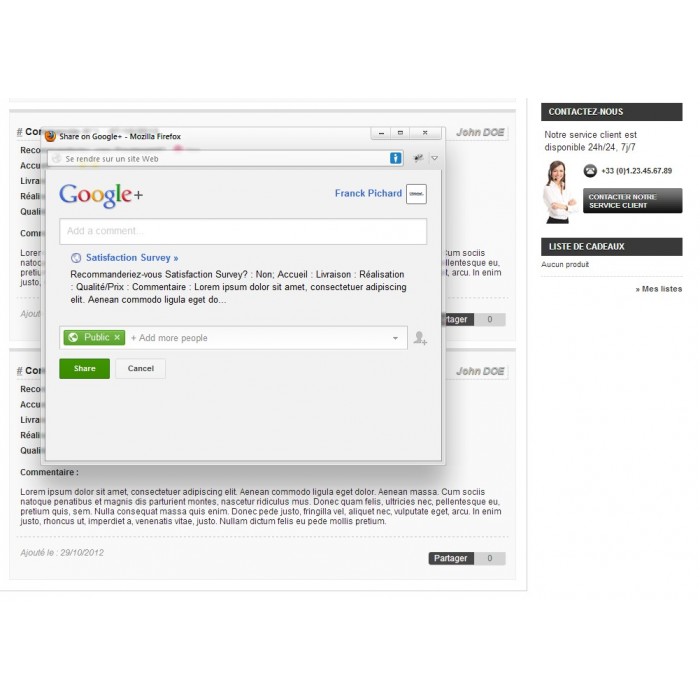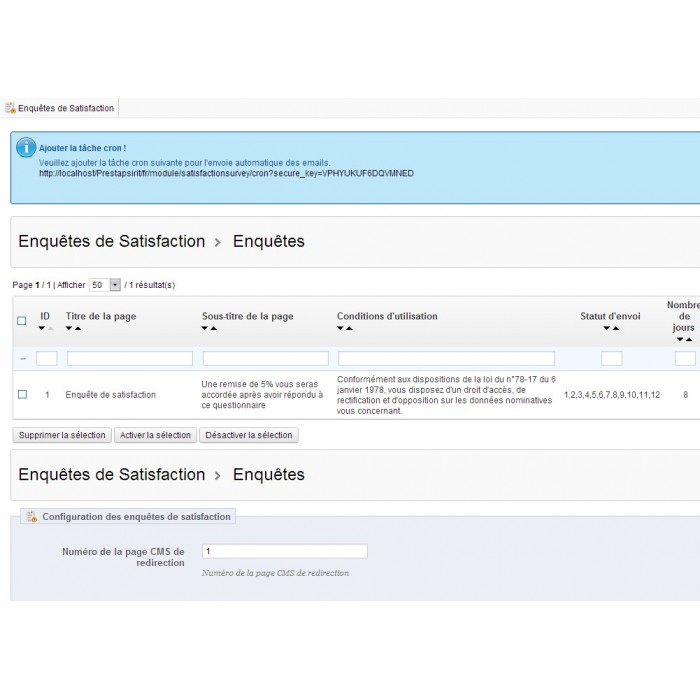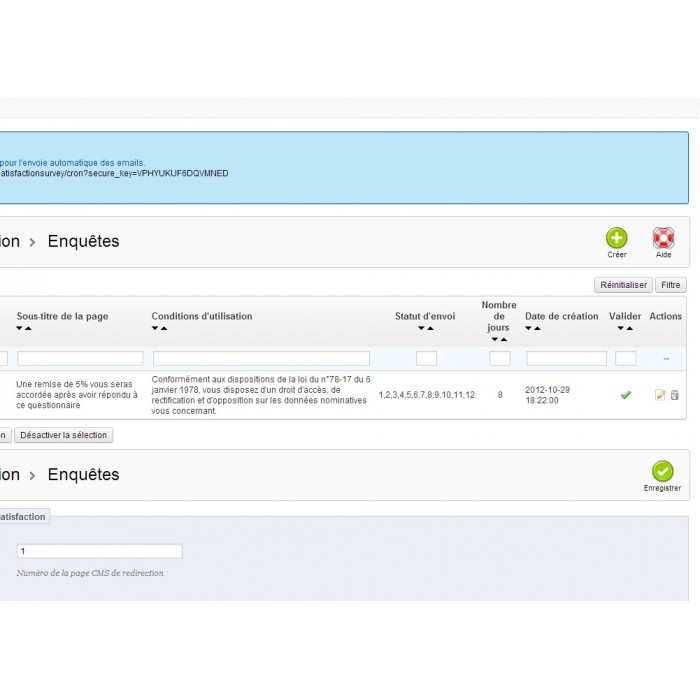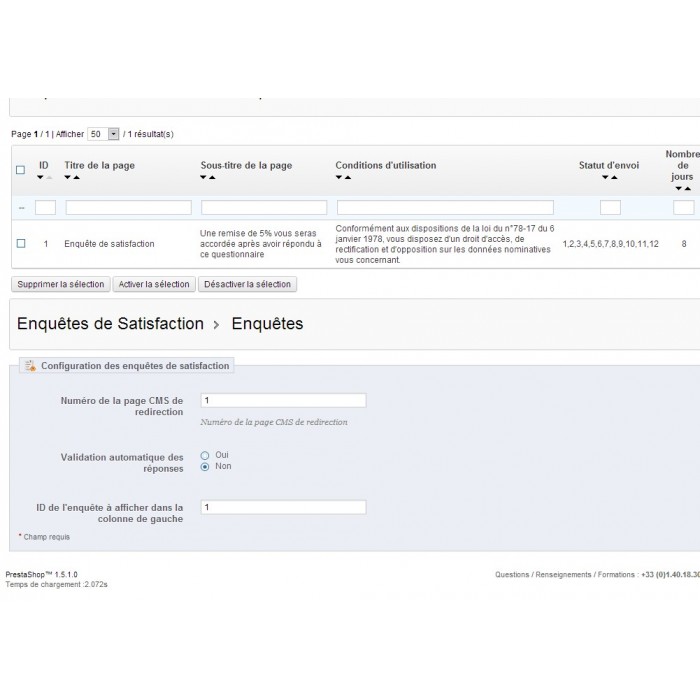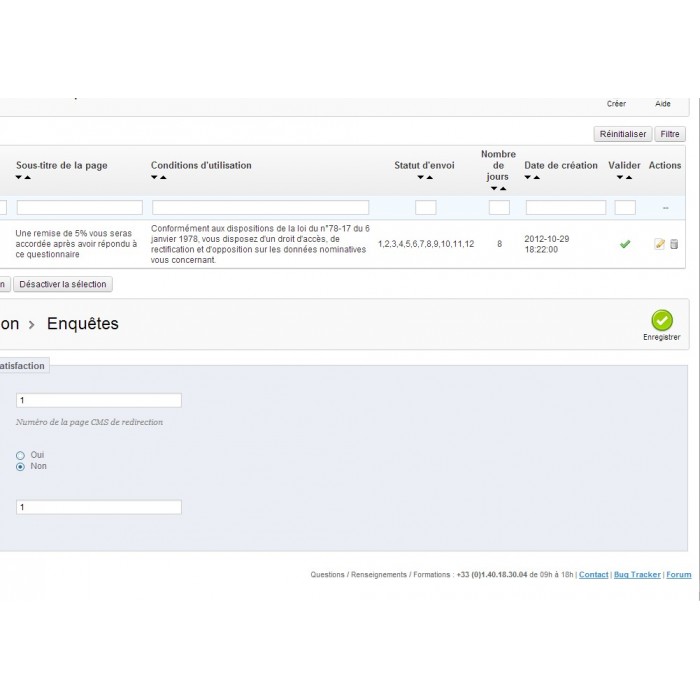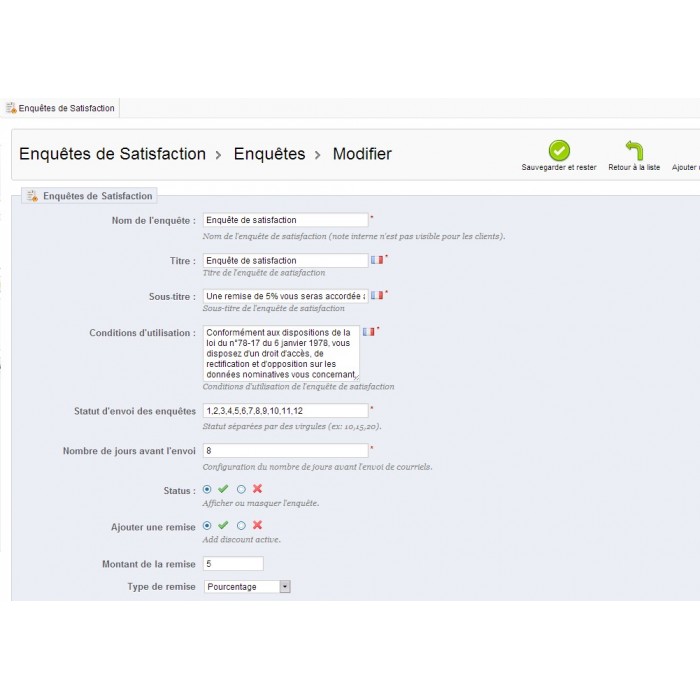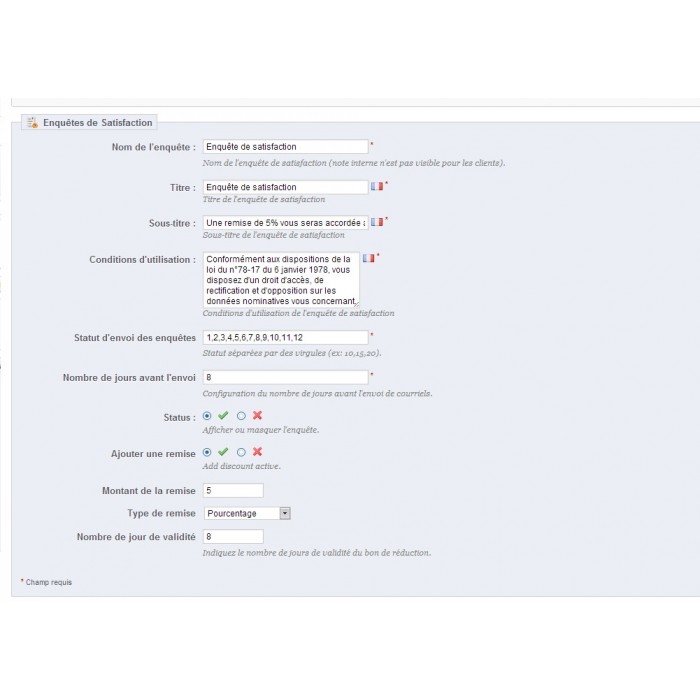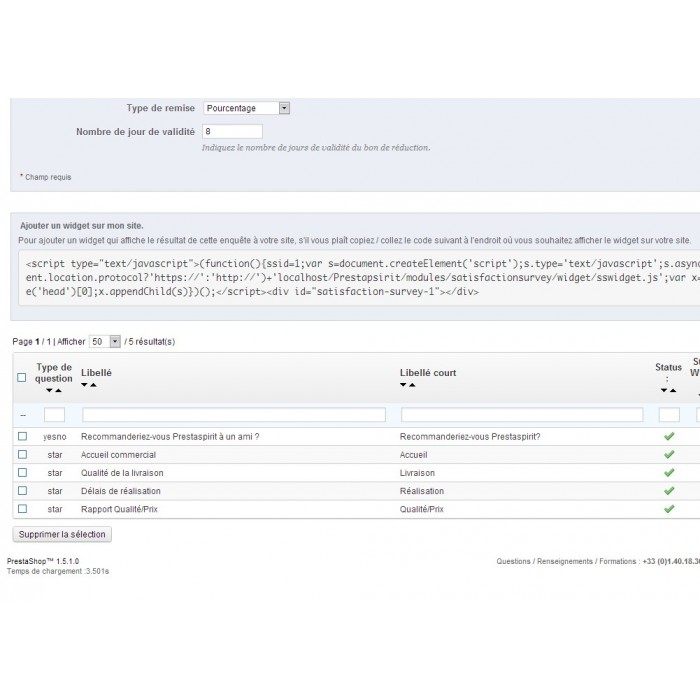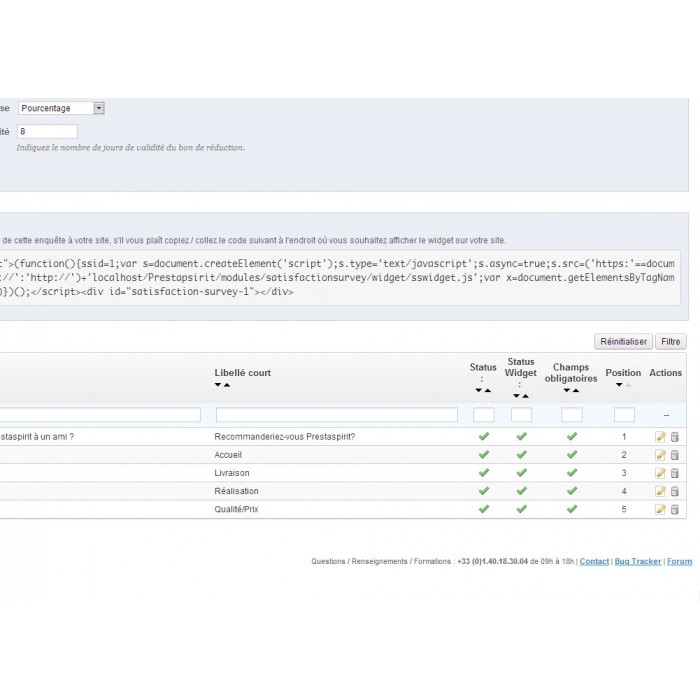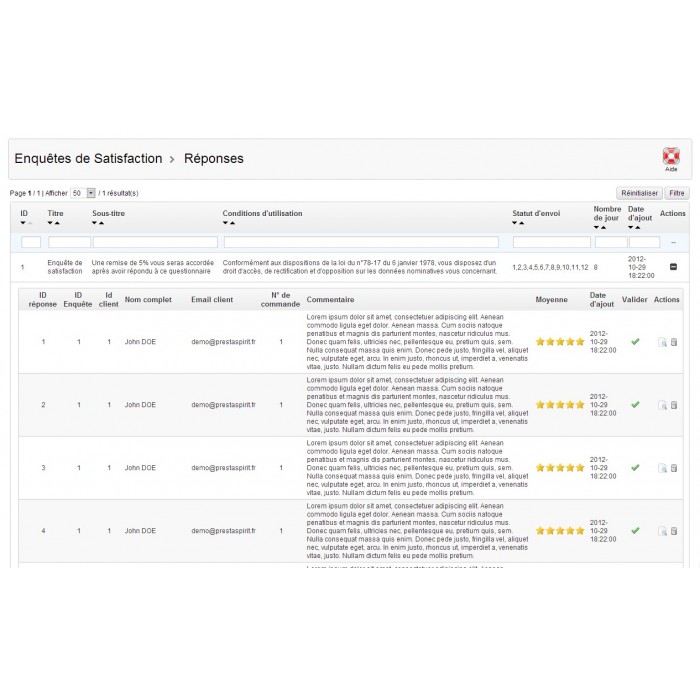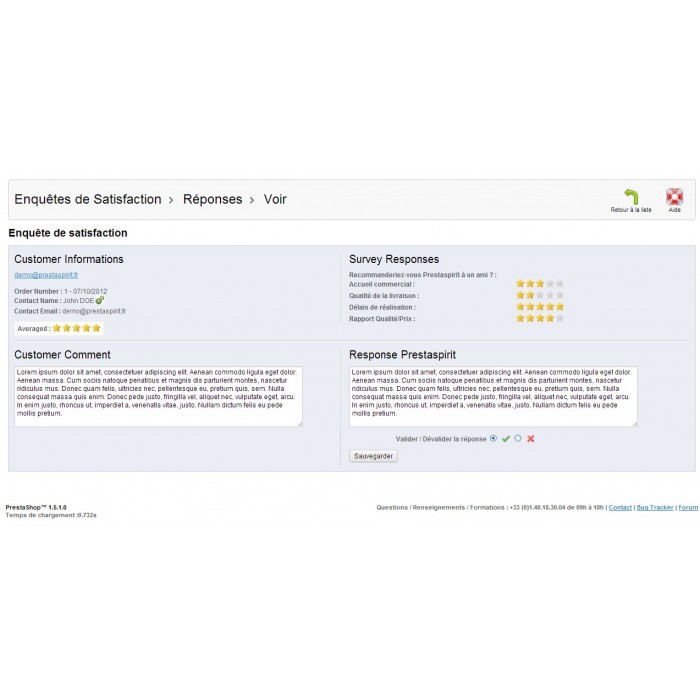 Prezentacja
Customer satisfaction survey, walking a website must have a vision as accurately as possible to the satisfaction of the customers with respect to its requirements.
 
Korzyści wynikające z tego modułu
Relacje z klientami Udoskonala relacje z klientami
Simply create your customer satisfaction surveys through this module, you will be able to define a series of questions to prompt response.

This module allows you to send via a cron job to email customers X days after a change in status command configurable for each survey.

The email customizable and translatable offers the customer to respond to a questionnaire up to 10 questions (depending on what you want) to do this a link is indicated in the email to join page response to the survey, the customer simply answer yes or no question or giving a rating via a star system from January to May

If you wish, you can encourage your customers to respond to the survey by offering them a voucher configurable for each survey, an email will be sent to him to issue the voucher by amount, percentage or free shipping, in all cases an email is sent to the client to thank the past.

You can find all the answers to surveys in the Prestashop back office, you can create as many as you want to inquiry for any type of order status, a preview button is available surveys for each survey to see questionnaire appear to the client.

For each survey the client can specify a comment that the merchant free opportunity to respond to this.

You can export each survey result by a widget javascript form of installable on any site.
Funkcje
feature:
Create unlimited customer satisfaction survey
Edit, delete surveys
Validation of customer responses
1 Response client survey
Yes / no answer, starred
Order status for each configurable send inquiry
Configurable number of days prior to shipment
Possibility of sending a voucher for a survey answered
Maximum 10 questions per survey
Result of the investigation by exportable widget
Preview before sending inquiries
Possibility of response by the merchant to a customer
Display Page investigations
Rich Snippet / extract enriched on the display page surveys
Summary of a survey on available configurable column Right / Left
Automatic sending of investigation according to parameters associated via cron
Wsparcie techniczne oraz aktualizacje
Otrzymasz automatycznie 3 miesiące pomocy technicznej dla tego produktu.
Przez 90 dni po zakupie jesteś uprawniony do pomocy technicznej i funkcjonalnej, a także masz dostęp do aktualizacji dla tego produktu.
Inne
Compatible with versions 1.4 and 1.5 and 1.6 of Prestashop
Rekomendacja
Attention before installing this module, thank you verify that:
     You have installed the module Backward Compatiblity provided free Prestashop if you're on a Prestashop 1.4.x
You are php version 5.3 minimum for Prestashop 1.5.x, 1.6.x
Without these checks imperatively module will not work.
Oto co spodoba się Twoim klientom
A satisfied customer is a customer who comes to your store, give them the possibility to express themselves and tell you their ressentient compared to your shop.
Instalacja
Automatically install the module using the button to load the module Prestashop admin.

You can also unzip the zip file and send the file in your modules folder satisfactionsurvey
Często kupowane w zestawie
Community developer Opracował

PrestaShop v1.4.0.1 - v1.6.1.15 Kompatybilność PrestaShop

Community developer Opracował

PrestaShop v1.3.0.0 - v1.7.2.2 Kompatybilność PrestaShop

Community developer Opracował

PrestaShop v1.6.0.4 - v1.7.2.2 Kompatybilność PrestaShop
Co nowego w wersji 1.2.4(2015-05-28)
O wydawcy
2011-08-06

Sprzedawca PrestaShop

France

Kraj region
Masz pytanie?
Potrzebujesz pomocy?
Wydawca odpowie Ci w ciągu