module M4 PDF Extensions
Ontwikkeld door
Community developer
(112 stemmen)
Meer dan 90 % van onze gebruikers bevelen dit product aan
De gemiddelde waardering omvat alle beoordelingen van de afgelopen zes maanden.
Expertiseniveau
De gebruikers van dit product zijn van mening dat u voor dit product een niveau:
Voor startende gebruikers
10
Voor gemiddeld gevorderde gebruikers
12
Voor gevorderde gebruikers
6
+2500
downloads!
PrestaShop
1.1.0.1 - 1.7.2.4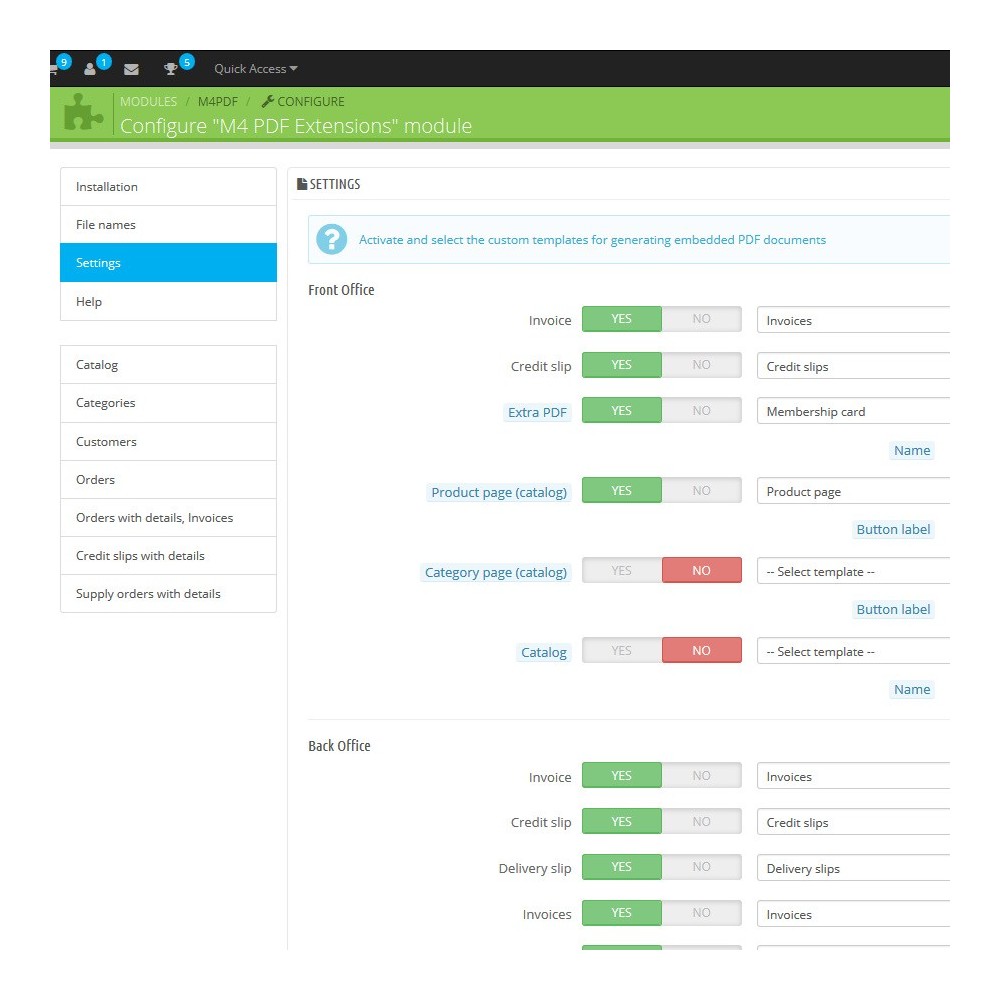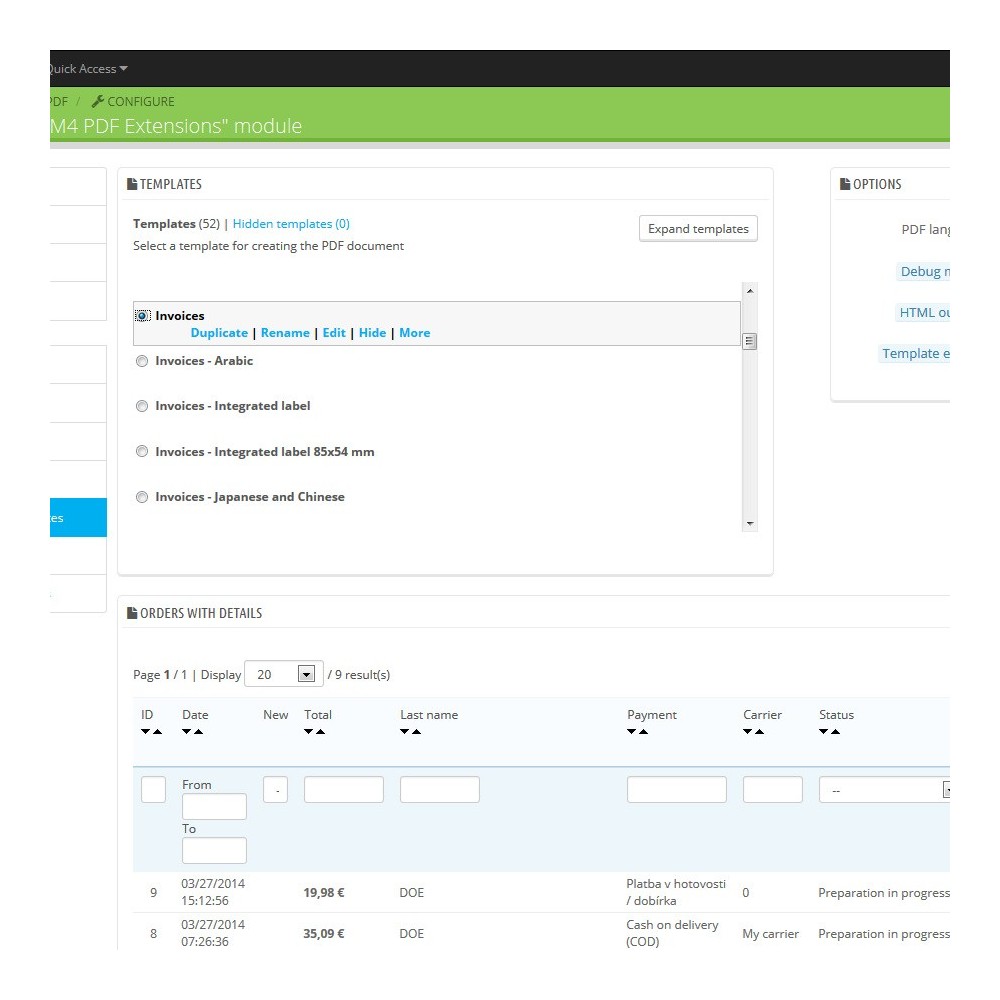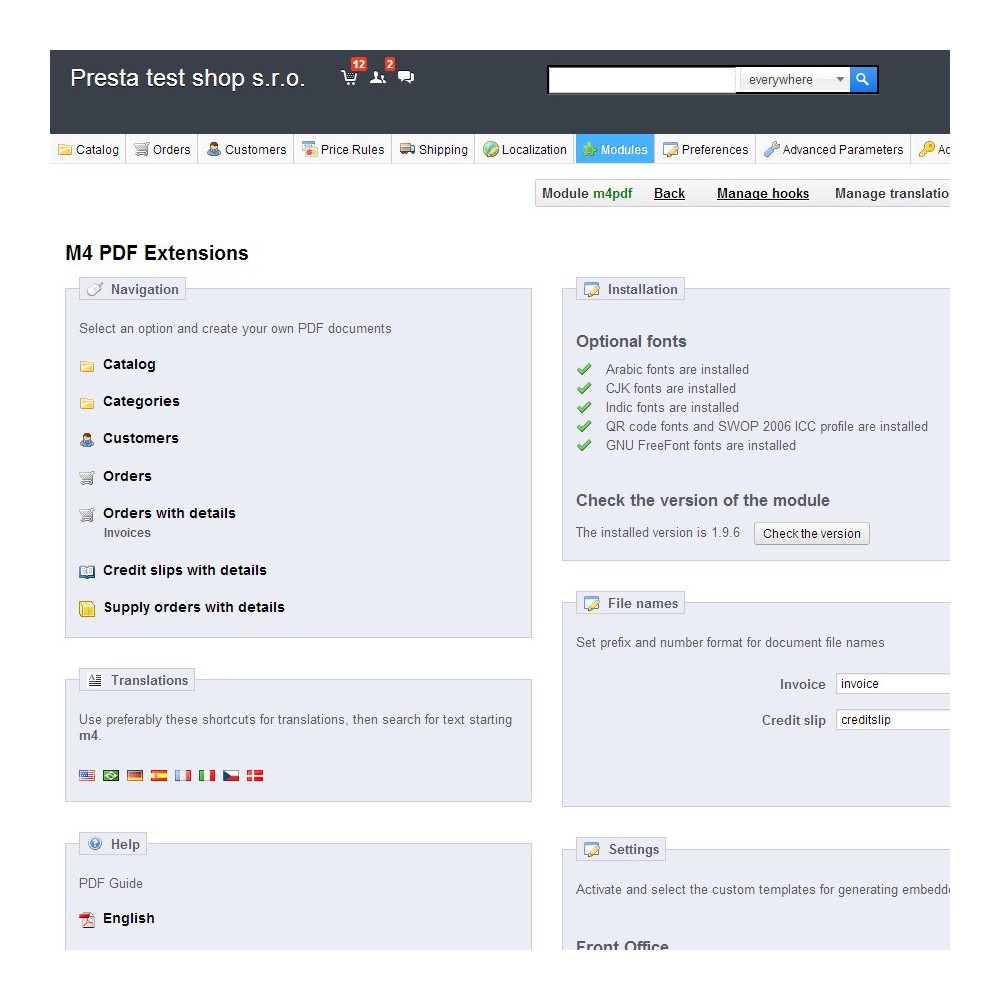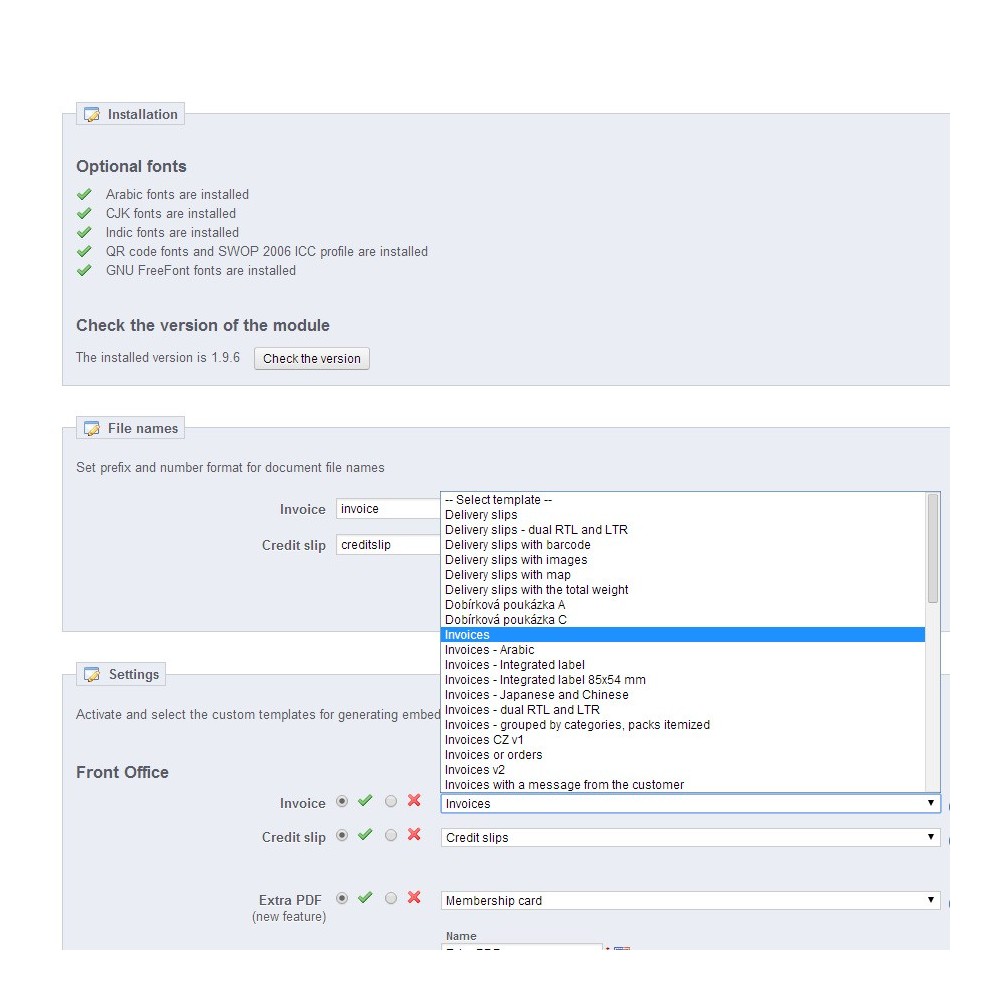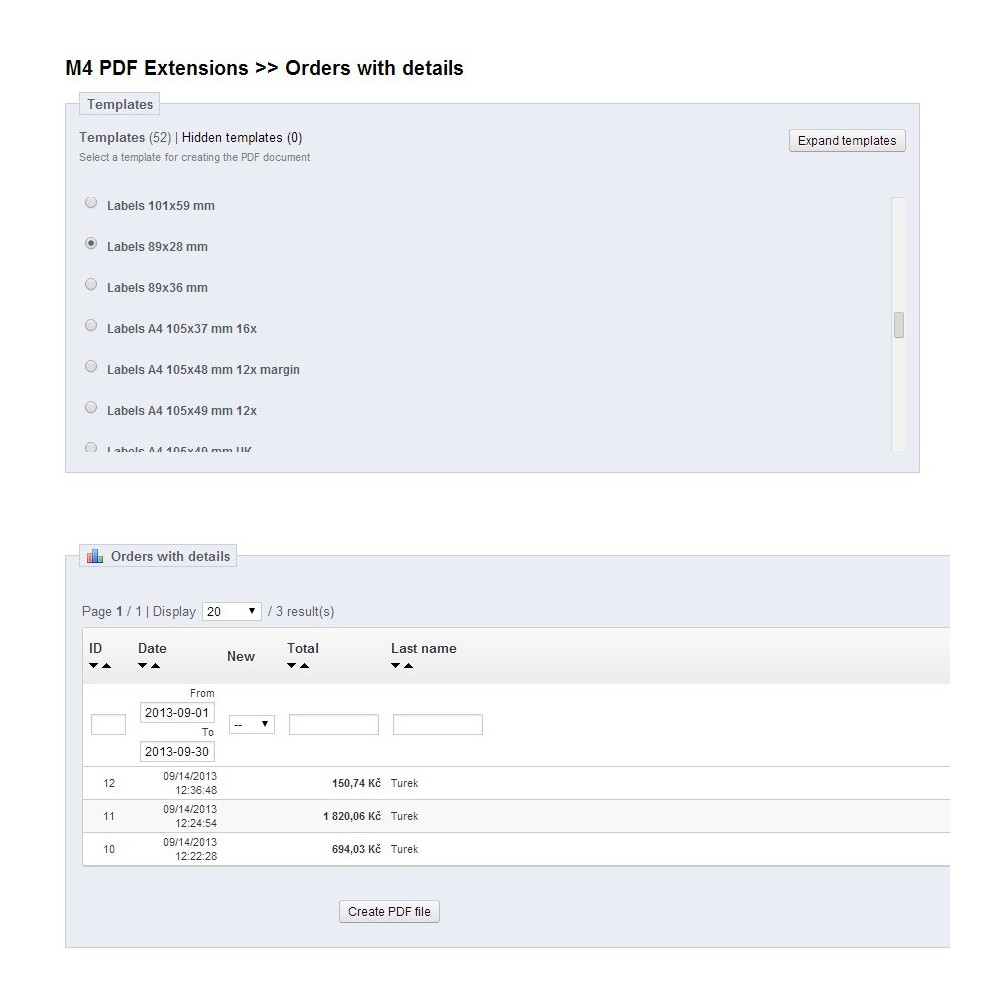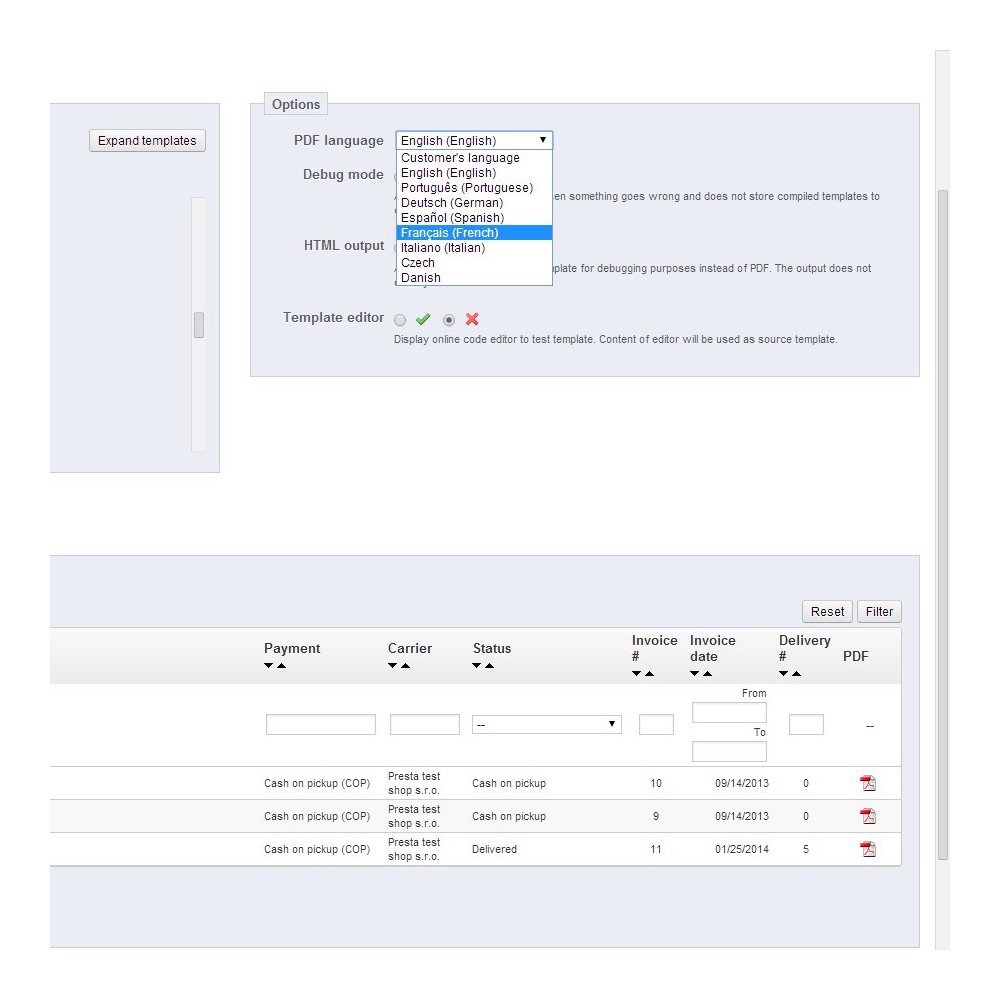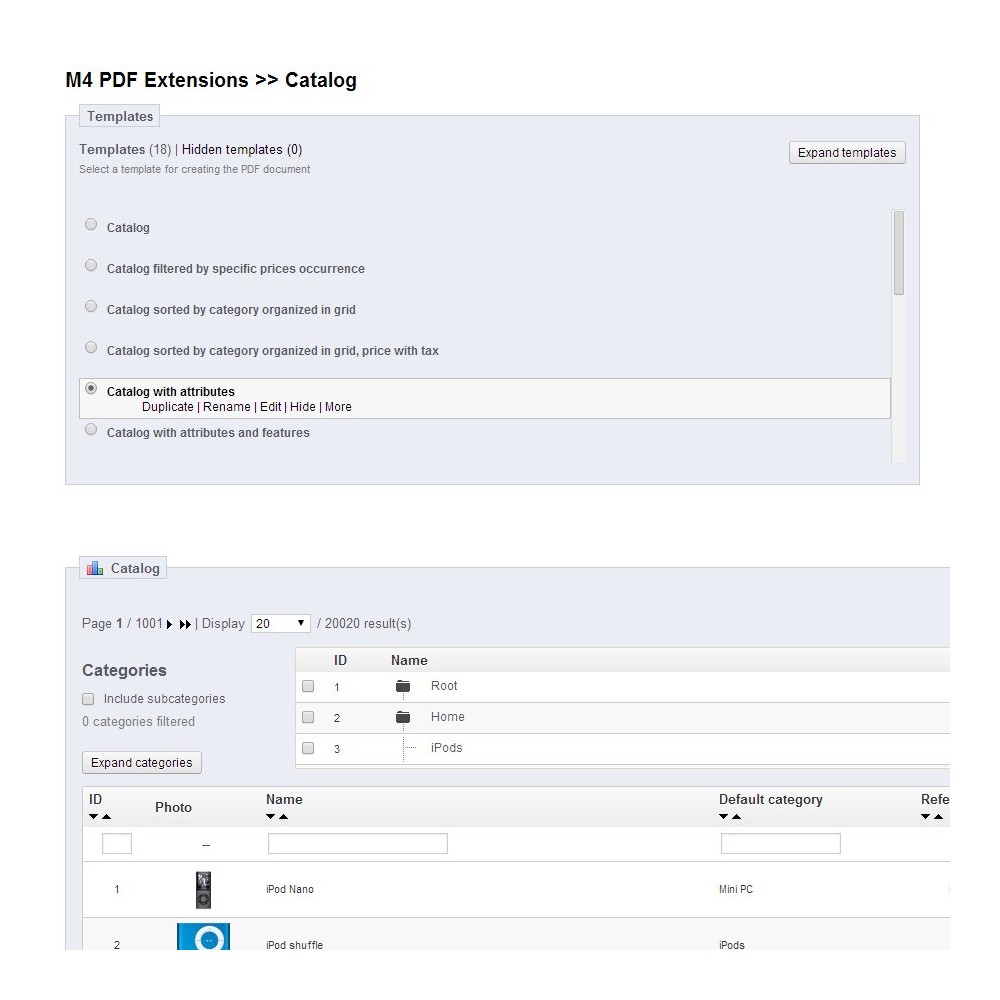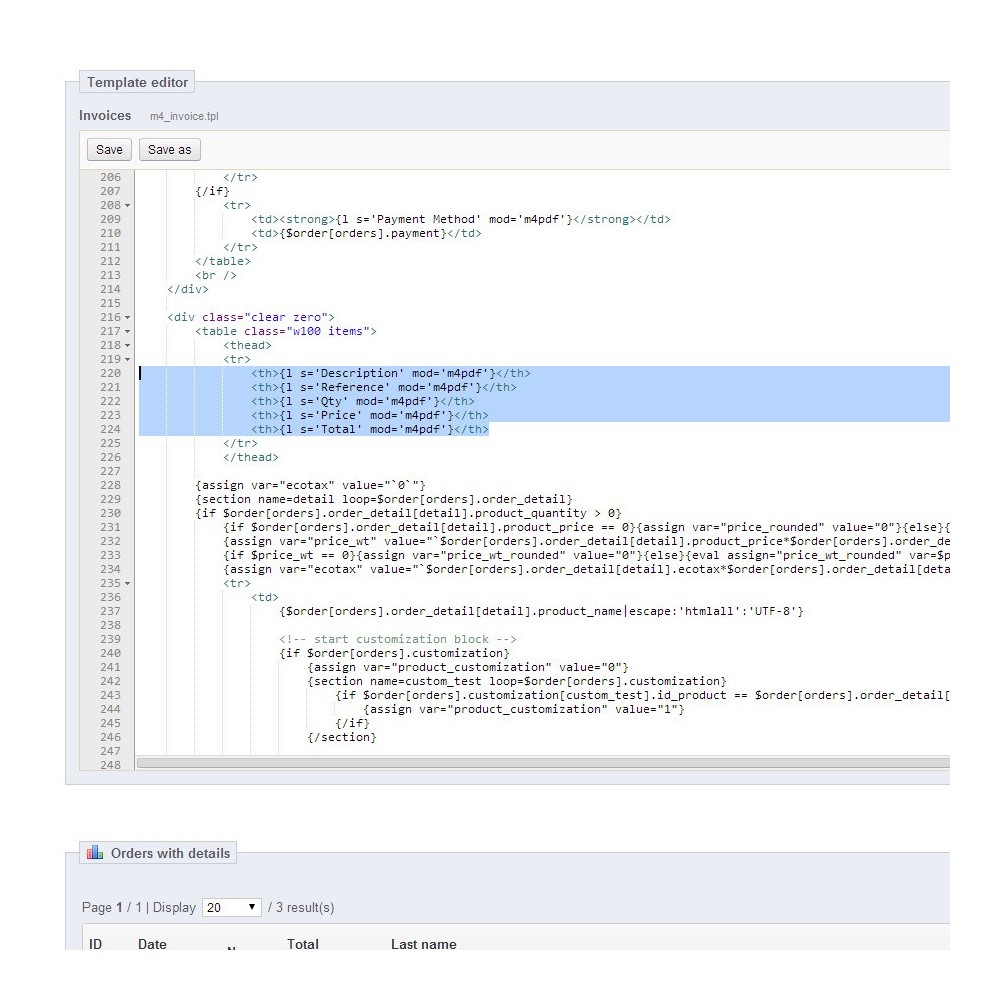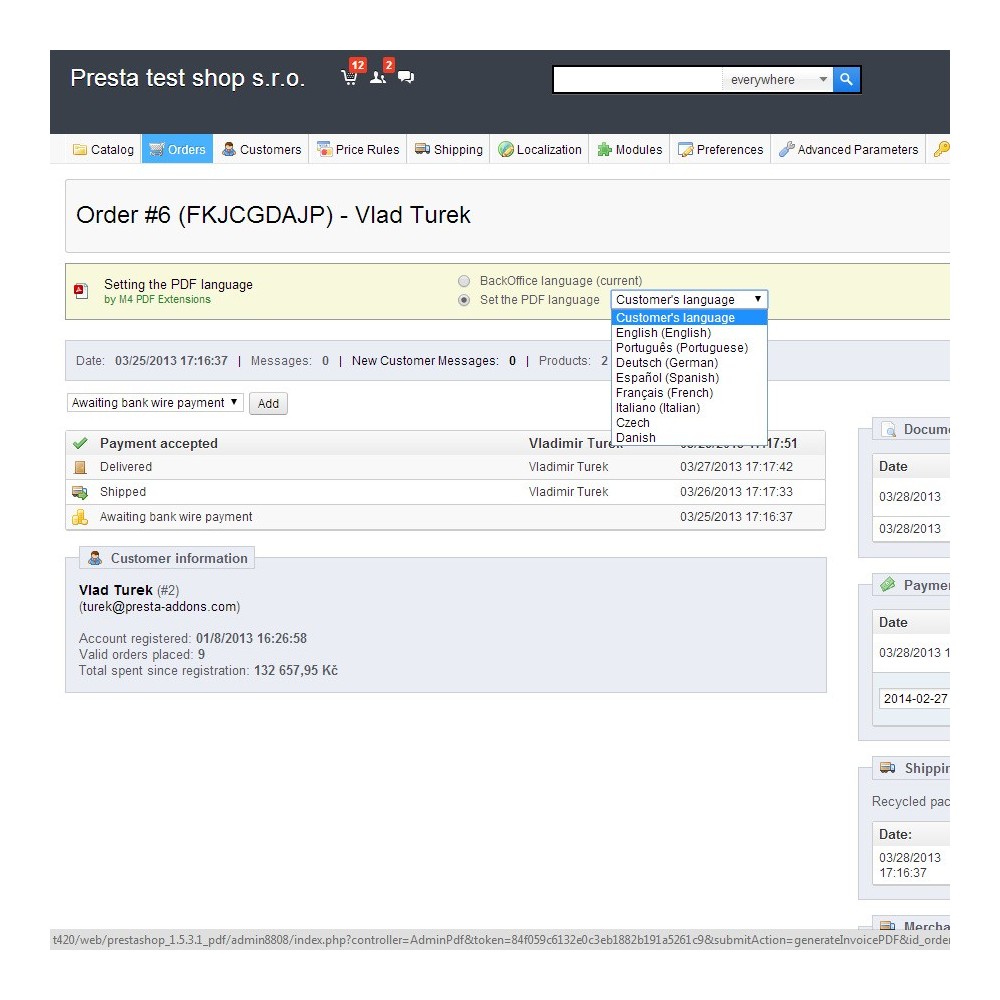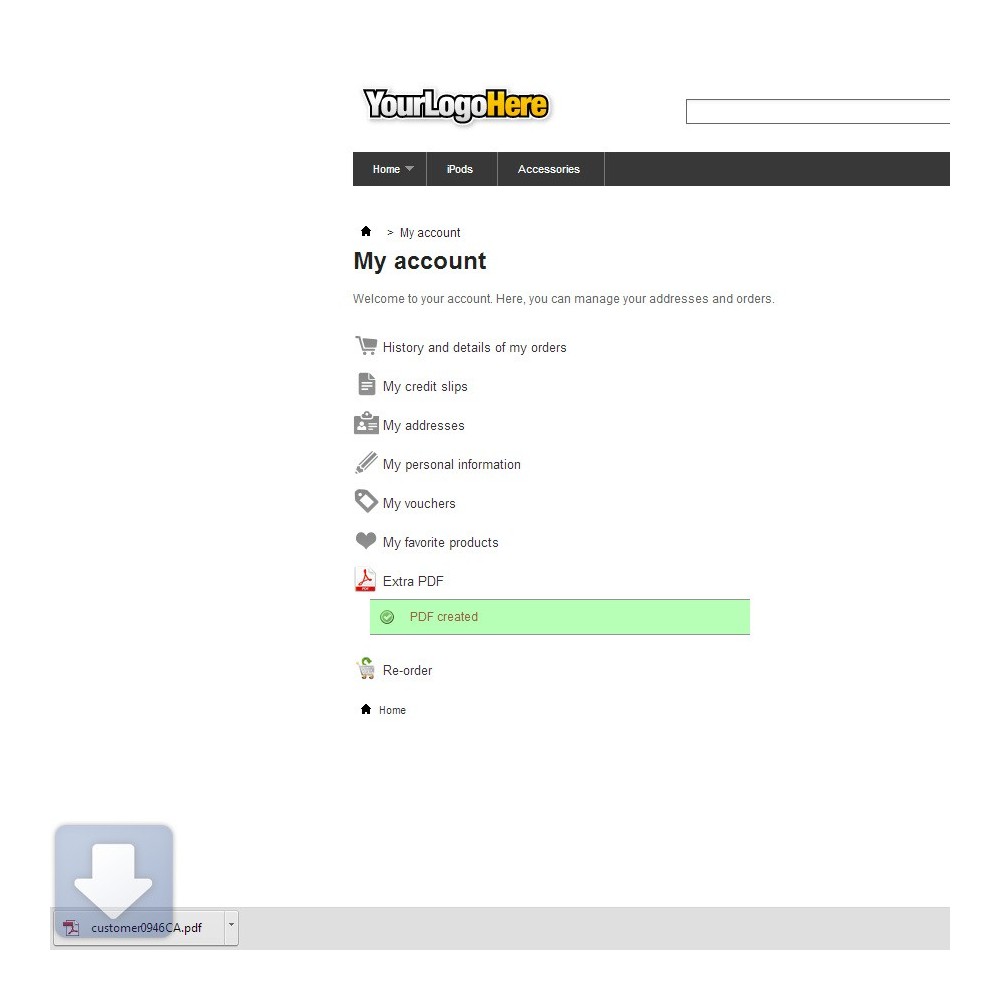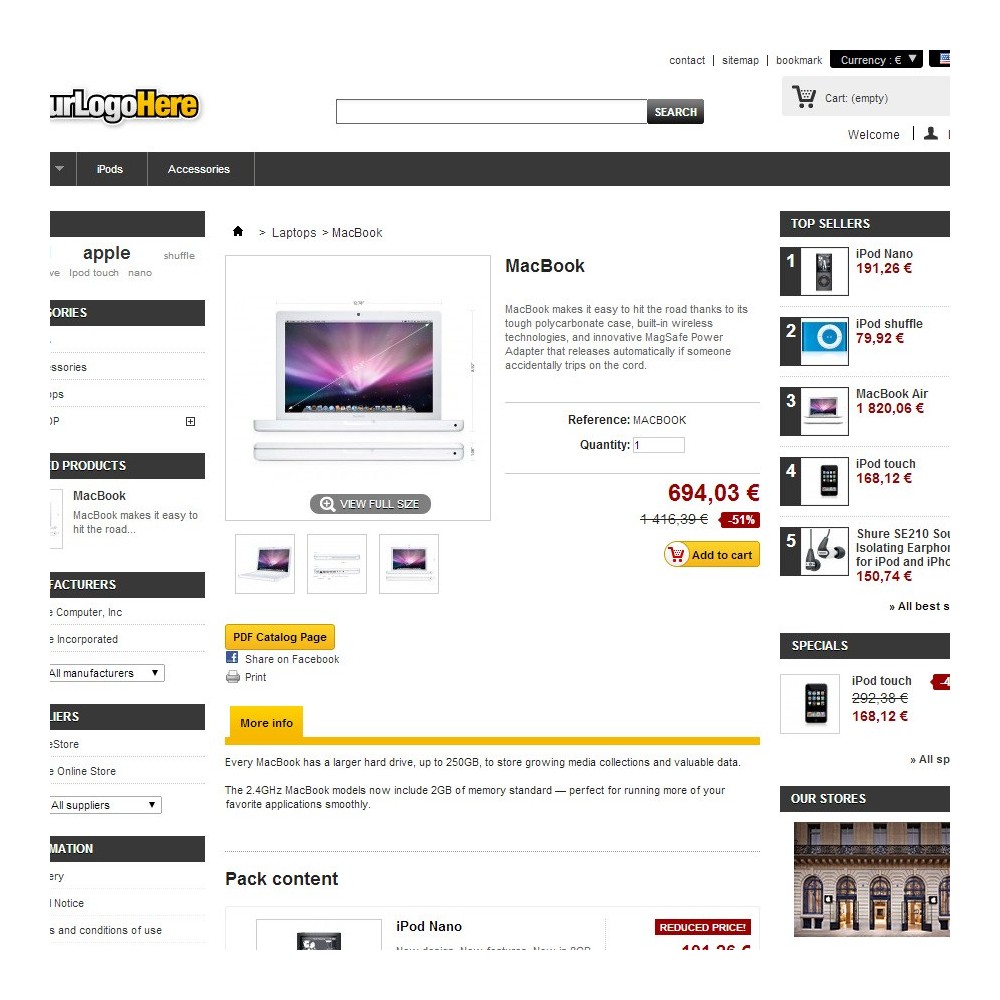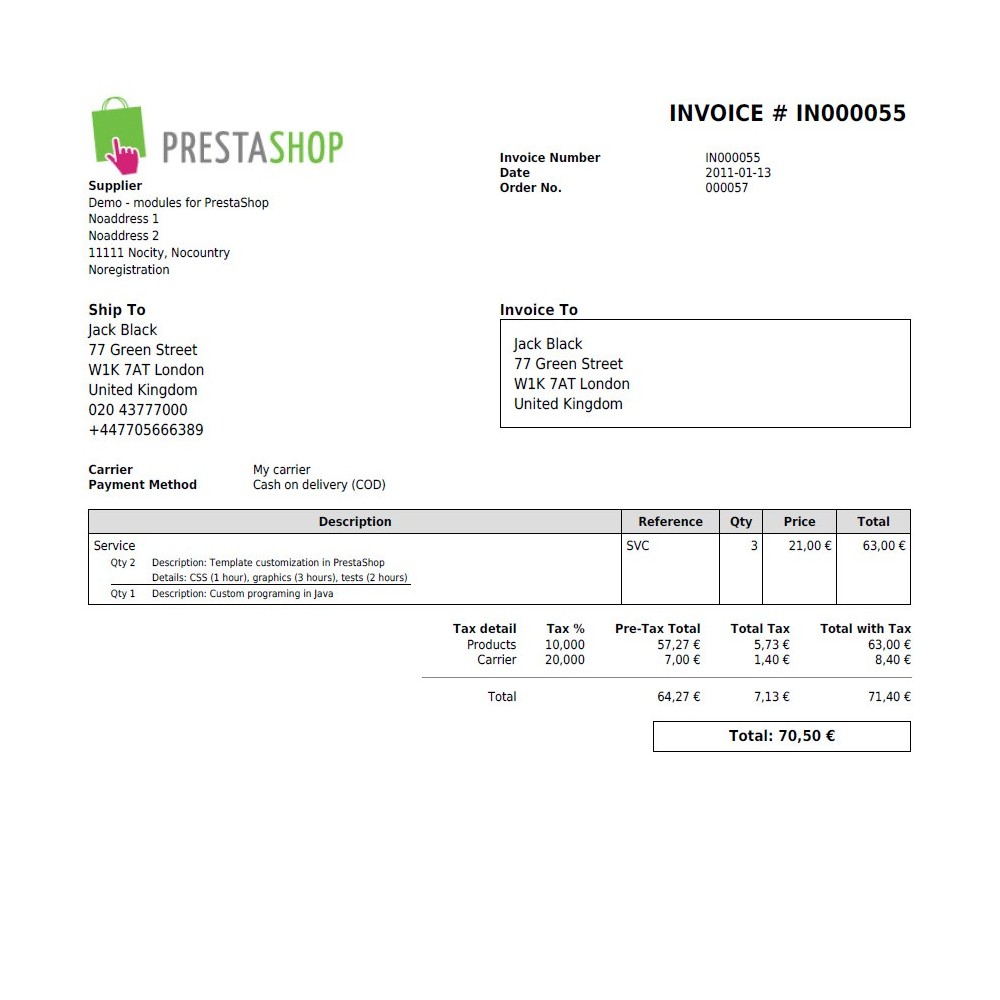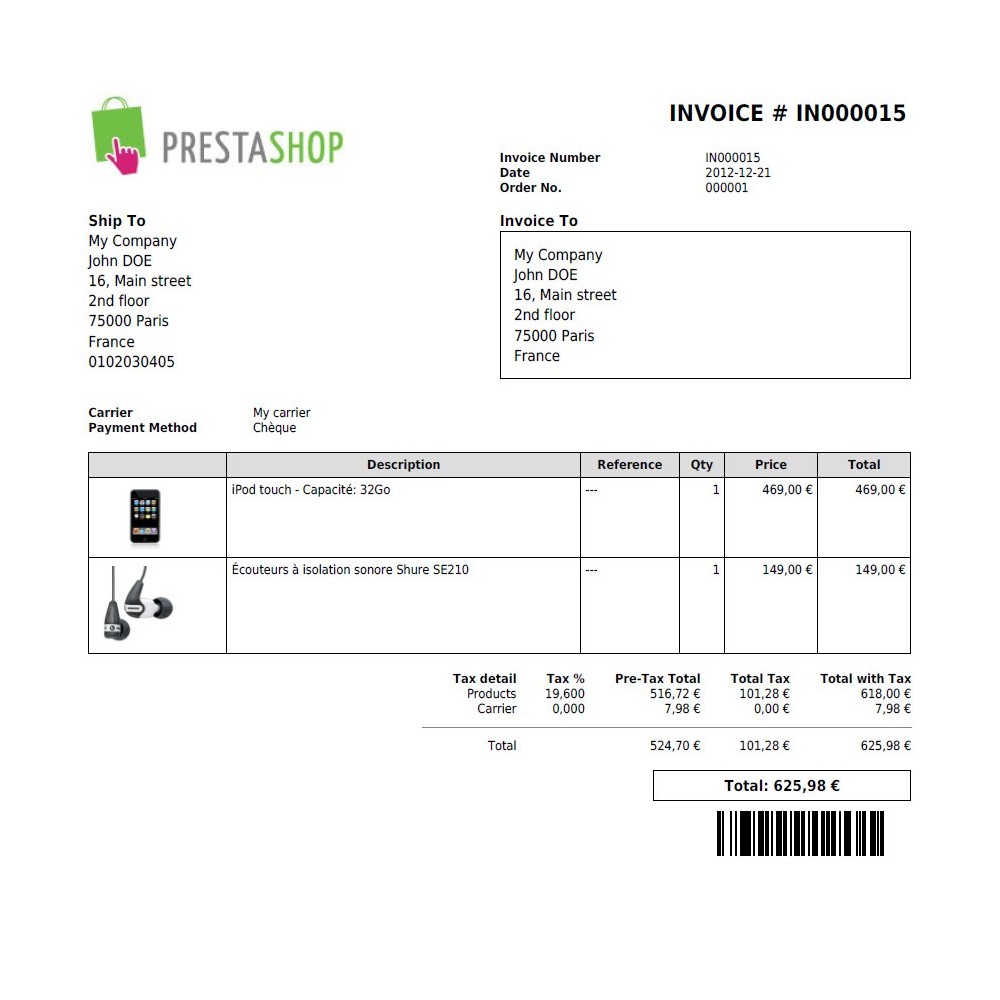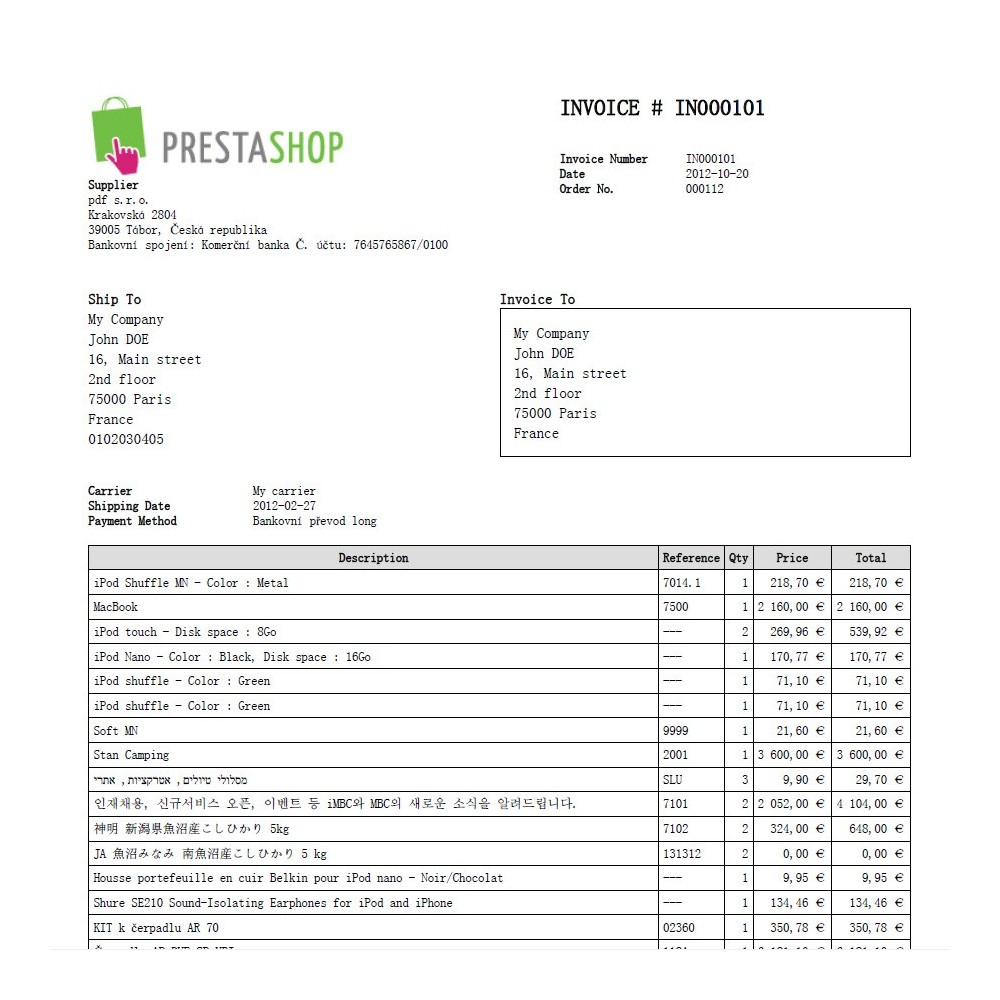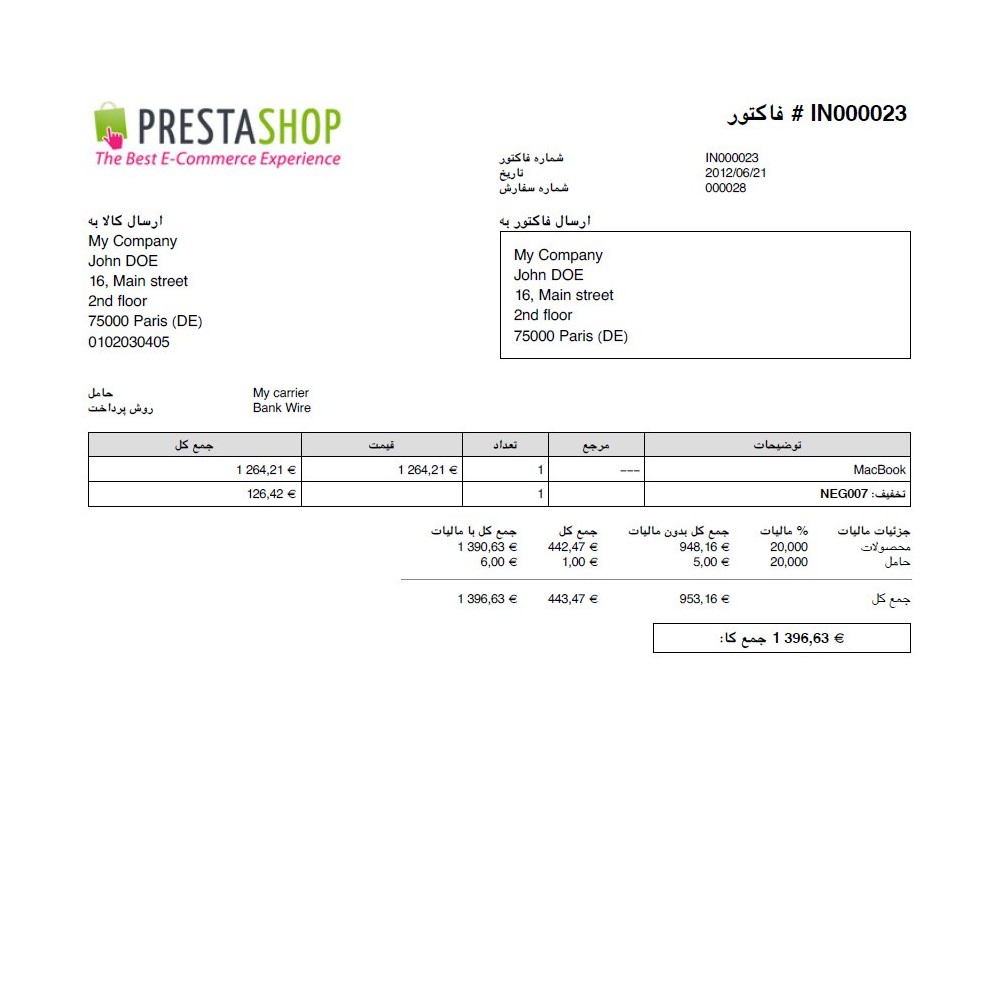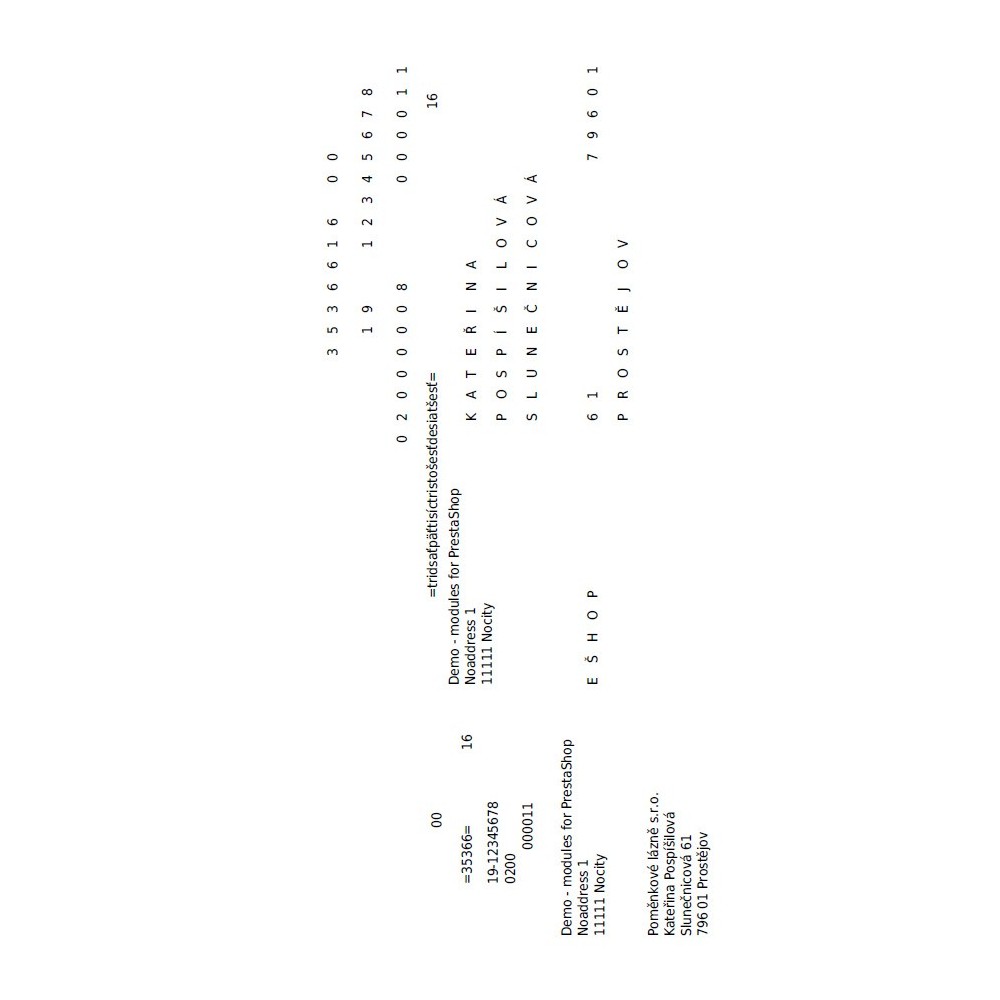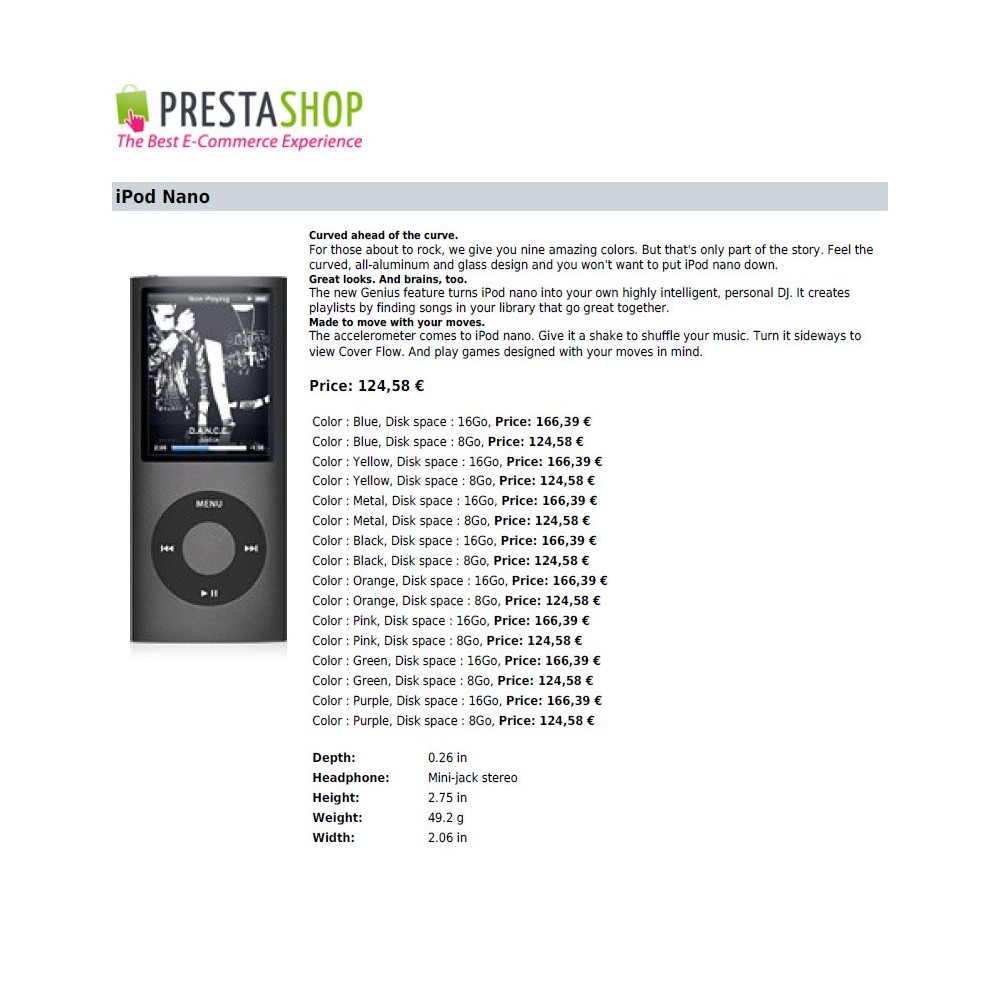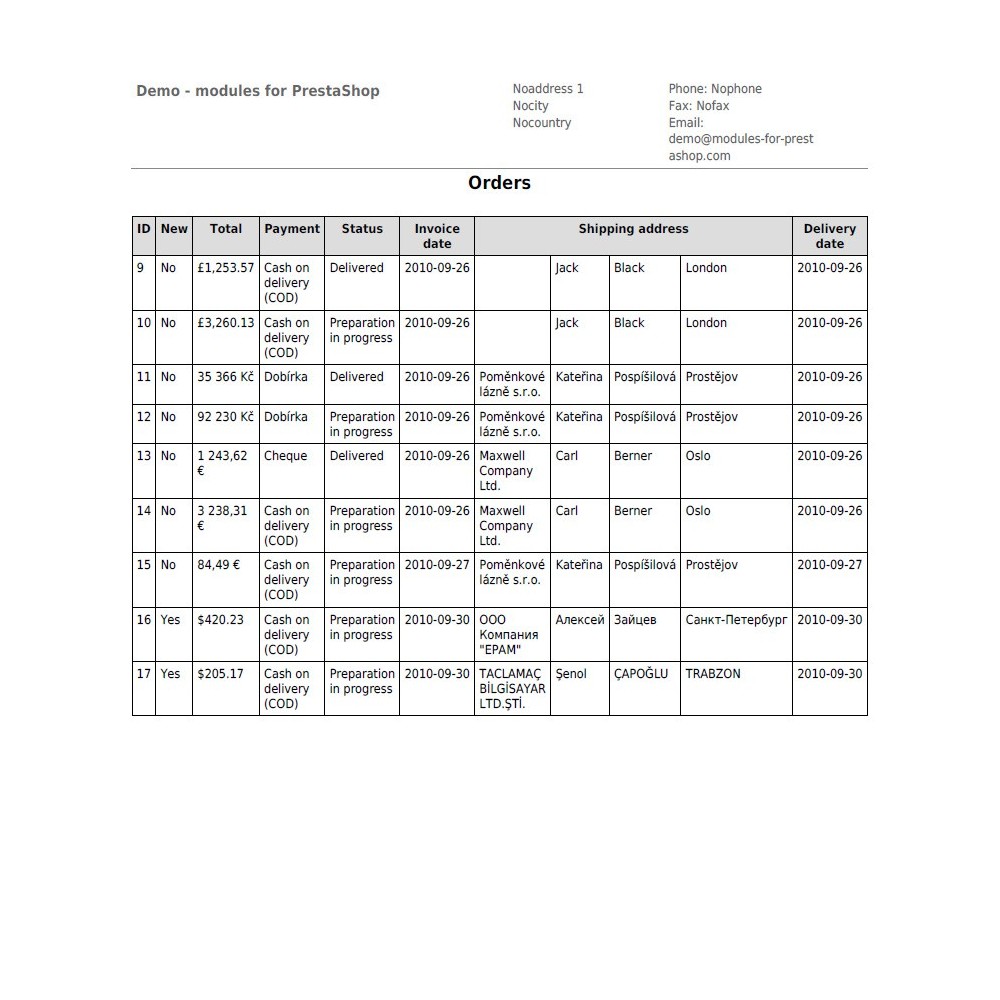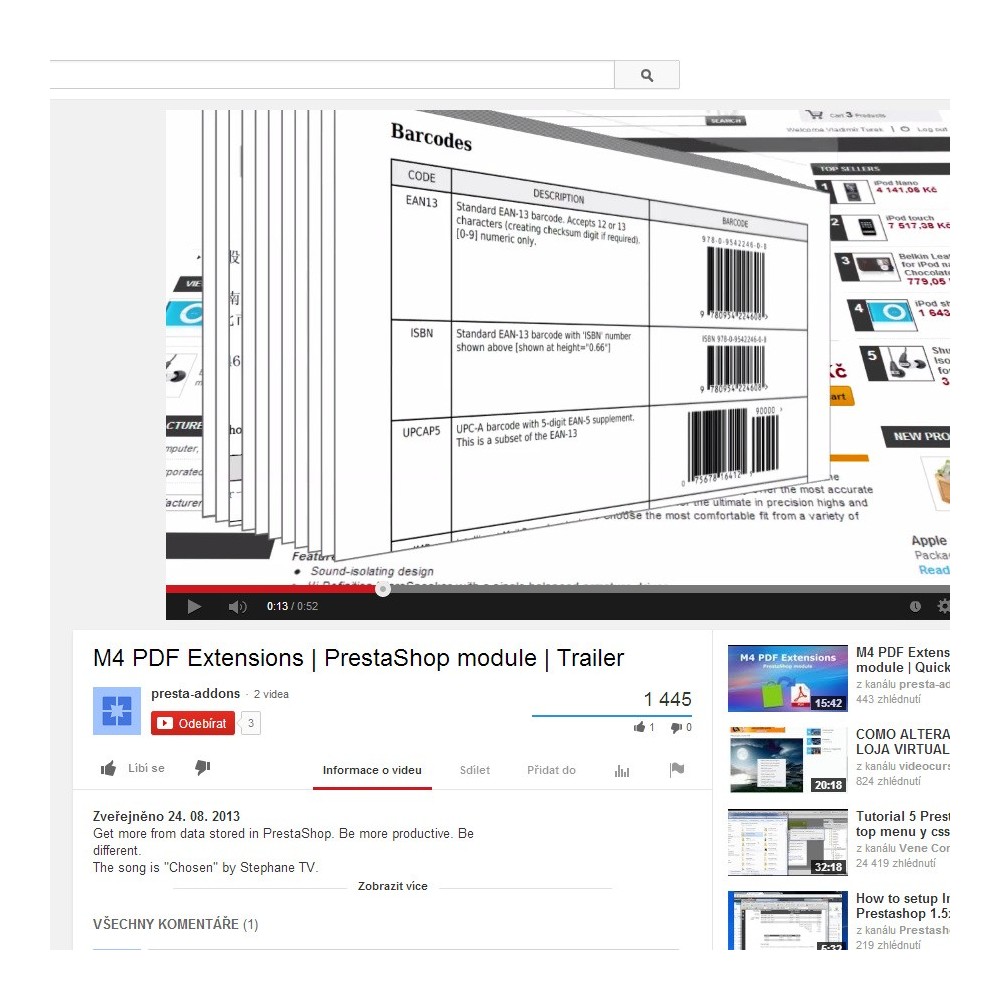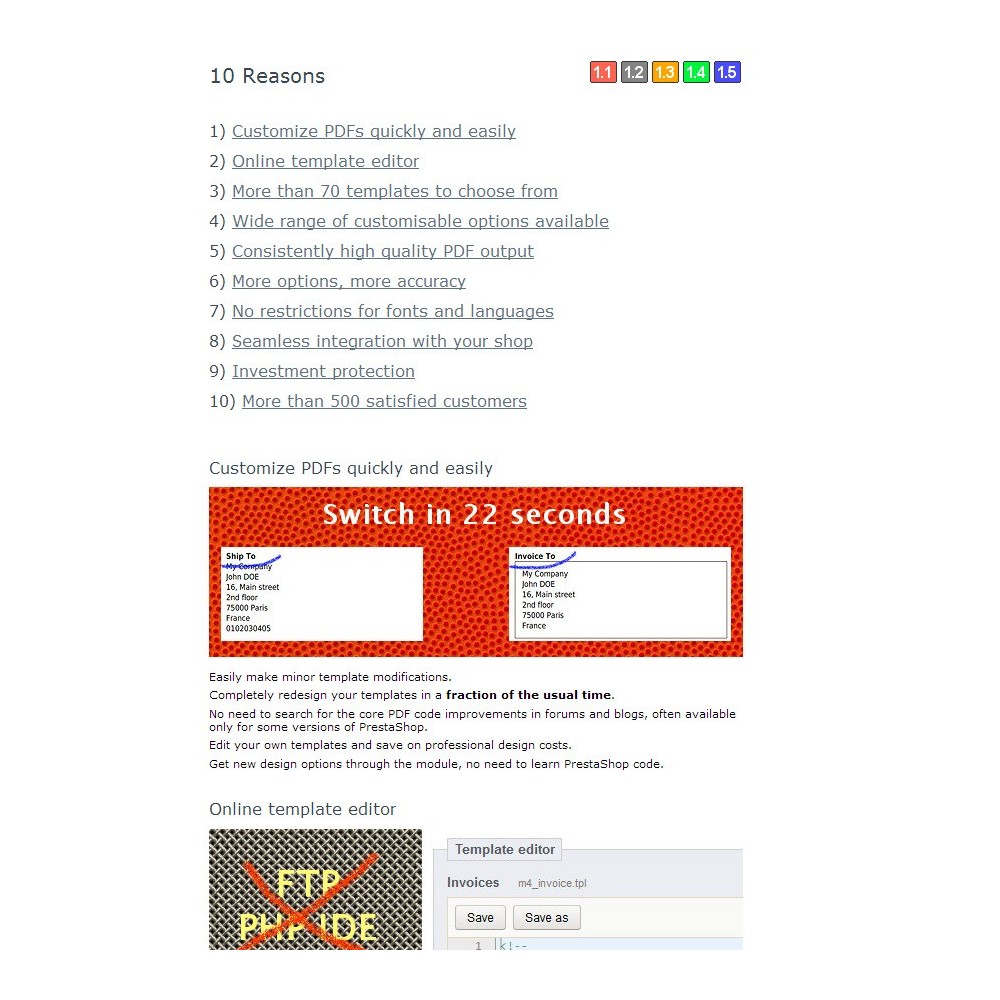 Presentatie
Work with PDF in PrestaShop on a higher level.
Get more options for creating PDF documents in PrestaShop.
Using templates, you can create your own look for PDF invoices, mailing labels, product catalogs, price lists, and even more.
Wat deze module u te bieden heeft
Klantrelatie Beschermt u tegen geschillen met klanten
10 reasons you should use this module
1) Customize PDFs quickly and easily
2) Online template editor
3) More than 70 templates to choose from
4) Wide range of customisable options available
5) Consistently high quality PDF output
6) More options, more accuracy
7) No restrictions for fonts and languages
8) Seamless integration with your shop
9) Investment protection
10) More than 700 satisfied customers
Kenmerk
Customize PDFs quickly and easily
Easily make minor template modifications.
Completely redesign your templates in a fraction of the usual time.
No need to search for the core PDF code improvements in forums and blogs, often available only for some versions of PrestaShop.
Edit your own templates and save on professional design costs.
Get new design options through the module, no need to learn PrestaShop code.
 
Online template editor
Edit and create new templates even faster with the online editor.
Improve a template and test it with real data in seconds.
Get started with commented templates supplied with the module.
Effortlessly create customized documents even with very different appearance.
Built in debug template displays the available data for ease of use.
Change the overall look of documents using CSS style.
Editor supports syntax highlighting, automatic indenting, highlight matching, and parentheses.
Use drag and drop or cut/copy, and paste - whichever you prefer.
An HTML output option is available for debugging purposes.
 
More than 70 templates to choose from
Ready to use sample templates.
Manage multiple templates easily.
Options include invoice, delivery, and credit slip.
Create product catalogs or catalog pages.
Create orders or customer lists.
Print address labels or mailing labels with barcode.
Create special PDFs like Membership cards.
Use autofill for regular forms and preprinted boxes.
Create an unlimited number of different outputs using templates.
Use a different template for each purpose and/or see the same data in different ways.
PDF documents for one record or for several selected records (pages or lists).
 
Wide range of customisable options available
Use your own images anywhere you want.
Use a watermark to create a special invoice or catalog look.
Create a table of contents in a catalog or other larger collection of documents.
Use headers and footers, repeating on all pages or only selected ones.
Choose from EAN barcodes and 42 other codes, including QR code.
Divide words and numbers by characters and fill in preprinted boxes.
 
Consistently high quality PDF output
The original PDF invoice in PrestaShop is updated periodically.
Consistent output regardless of PrestaShop version.
Always have the most up-to-date version of PrestaShop .
Easily customize the contents of invoices to comply with legal requirements of your  country of residence.
Produce different invoices for customers from different countries or using different languages.
 
More options, more accuracy
Get more from data stored in PrestaShop.
Customize the original invoice with your design.
Support for additional user-defined fields in database.
Change language in Back Office when printing invoices.
Create a PDF in an inactive language.
Templates support a degree of text memory making translation of new templates easier.
Automatic correction of base and tax amounts in the tax breakdown in some versions of PrestaShop.
Intelligent calculation of order totals minimises issues with discount/VAT calculations in earlier  versions.
Additional data available for templates, including as packs, product details, and product images.
Control invoice appearance - repeat headers on all pages, non-overlapping blocks etc.
Create a special PDF in customer's account, for example a Membership card.
Let visitors create PDF Catalog page on the product details page.
 
No restrictions for fonts and languages
UTF-8 encoding fully supported in all versions of PrestaShop.
Support for non-latin fonts - Arabic, Chinese, Cyrillic, Greek, Hebrew, Indic, Japanese, Korean, Thai, and more.
Support for Right-to-Left (RTL) languages with automatic layout inverting and dual LTR and RTL templates.
Multi-language support for user texts in templates.
Ability to print localized amounts according to customer's country.
Mix every font and language in one document.
 
Seamless integration with your shop
No PrestaShop code patching required.
Hassle free upgrades.
The module can be turned off without limitation of original functions.
Finely adjustable replacement for built-in PrestaShop PDF documents. You can replace only part of them.
 
Investment protection
The same templates are used in all versions of PrestaShop.
The module is compatible with PrestaShop v1.1 and all newer versions.
One version of the module for all versions of PrestaShop.
This module is an investment in your business that will save you time and costs.
 
More than 700 satisfied customers
Be more productive.
Stand out from the crowd.
Be independent.
The module is continually improved based on customer feedback. Your wishes and opinions are welcome.
Reliable after-sale customer support.
Custom design and customizing of templates also available.
The module has been used by satisfied customers since 2010.
Vaak samen gekocht
Community developer Ontwikkeld door

PrestaShop v1.1.0.1 - v1.7.2.4 Compatibiliteit

Community developer Ontwikkeld door

PrestaShop v1.6.0.4 - v1.7.2.4 Compatibiliteit

ProQuality Ontwikkeld door

PrestaShop v1.4.0.1 - v1.7.2.4 Compatibiliteit
Wat uw klanten zullen waarderen
We fully stand behind our products and want you to be completely happy with your purchase.
If you have any concerns, problems, or questions, please contact us using the Messages page.

Your opinion is very important to us. We appreciate your feedback as it helps us to identify areas we need to improve. We want to receive 5-star feedback ratings. If you are not 100% satisfied, please let us know and we will make it right before you leave your rating.
 
Ondersteuning en updates
U profiteert automatisch van 3 maanden ondersteuning bij dit product.
Tot 90 dagen na de aankoop profiteert u van technische en functionele ondersteuning en van toegang tot beschikbare updates voor dit product.
Kies de optie Zen om 12 maanden lang te profiteren van een goed werkend product!
Met de optie Zen heeft u gedurende een jaar na aankoop toegang tot ALLE updates van het product. De ontwikkelaar van het product beantwoordt via de mail al uw technische en functionele vragen.
Wat is de optie Zen?
De optie Zen omvat twee services:
een onbeperkte aftersales-service tijdens de optieperiode;
toegang tot alle updates van dit product in deze periode.
De optie Zen is tegen een gunstige prijs beschikbaar op het moment van de aankoop van dit product, maar u kunt deze ook aanschaffen na aankoop, dit vanuit uw klantaccount.rnDe optie is geldig tot een jaar na de aankoopdatum van uw product. Hoe vroeger u 'm koopt, hoe langer u ervan profiteert!
Wat omvat de Option Zen?
De optie Zen omvat:
antwoorden op vragen over het gebruik van de module/het thema;
oplossingen van technische problemen met de module/het thema;
toegang tot alle updates van de module/het thema.
Onderstaande diensten zijn niet inbegrepen in de optie Zen:
specifieke personalisering en ontwikkeling;
de installatie en update van de module/het thema:
het oplossen van problemen met de services van derde partijen, de hosting of de server, of met de software van PrestaShop.
Wat is er nieuw in versie 2.3.1(2017-08-22)
Added credit_slip_prefix and return_prefix constants for system credit slip and order return prefixes
When printing on the Orders > Invoices and Delivery slips pages, the documents are selected based on the date of issue the document, not the data of issue the order
Over de ontwikkelaar
2010-09-19

PrestaShop-verkoper

Czech Republic

Land regio
Vragen?
Hulp nodig?
De ontwikkelaar antwoordt u in het