Modulo Correos Official
Sviluppato da
PrestaShop Partners
(5 voti)
Oltre il 90 % dei merchant raccomanda questo prodotto
La valutazione media include tutte le recensioni degli ultimi sei mesi.
Livello di competenze
I merchant pensano che questo prodotto richieda un livello di competenza:
Per utenti principianti
3
Official
Partner
+5000
downloads!
PrestaShop
1.6.0.4 - 1.6.1.17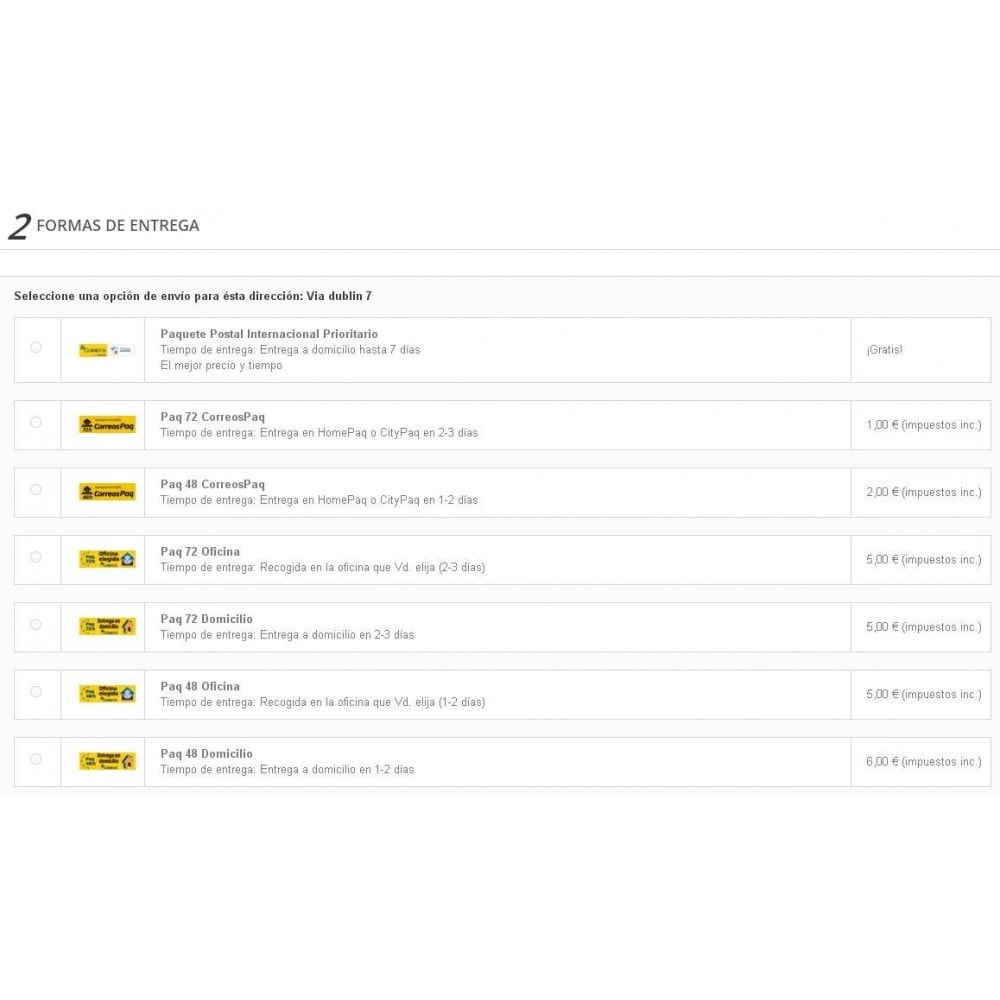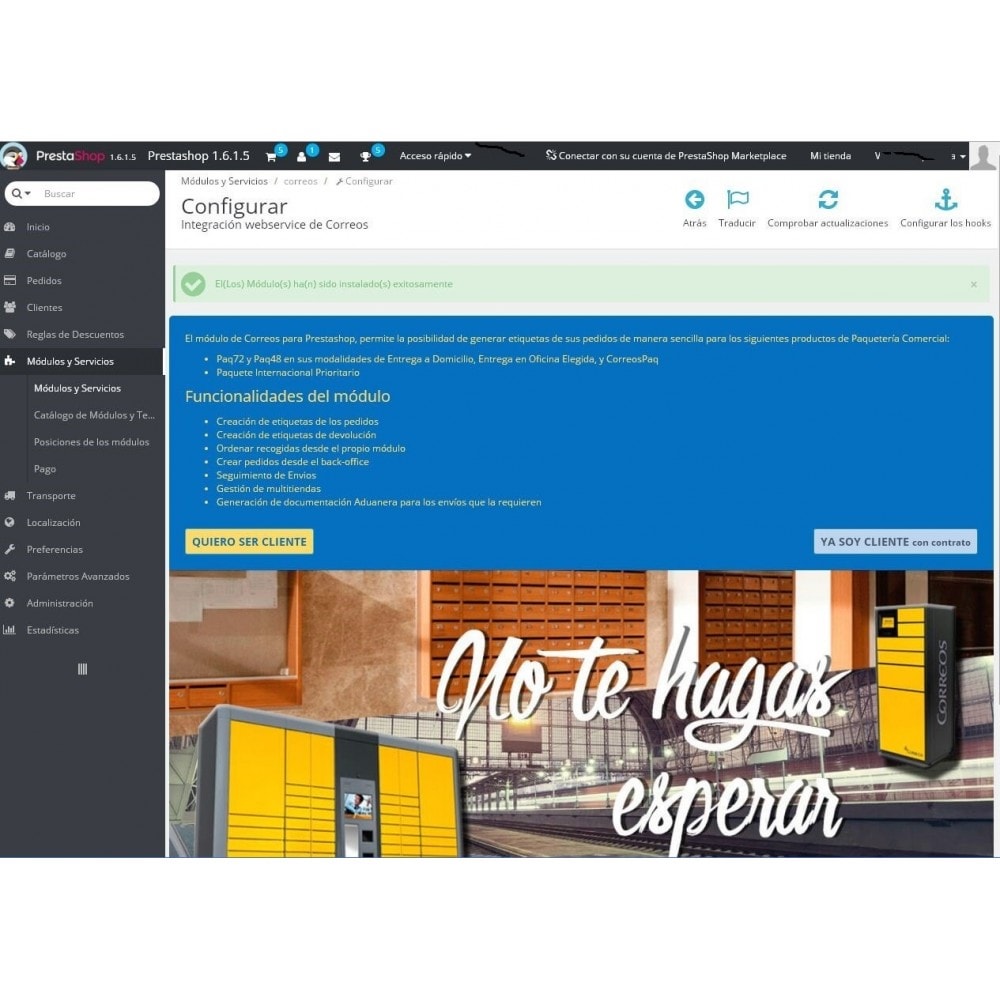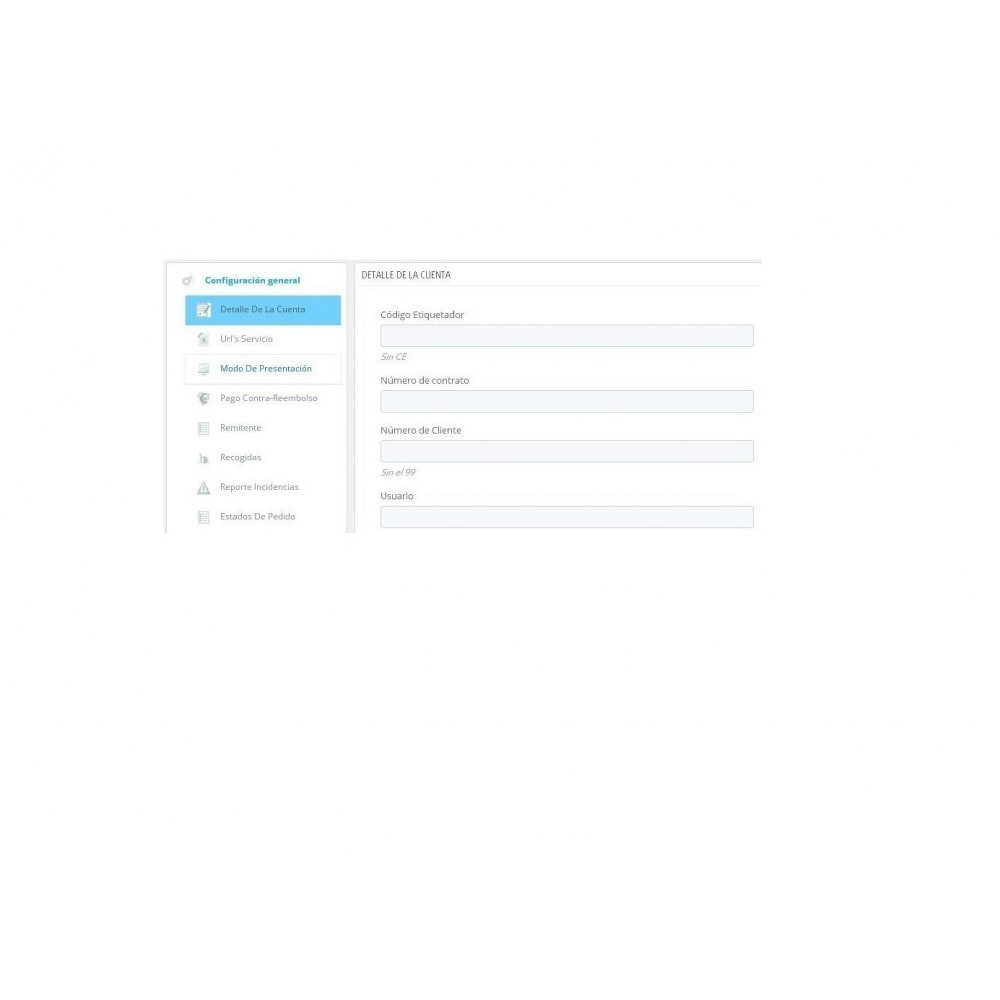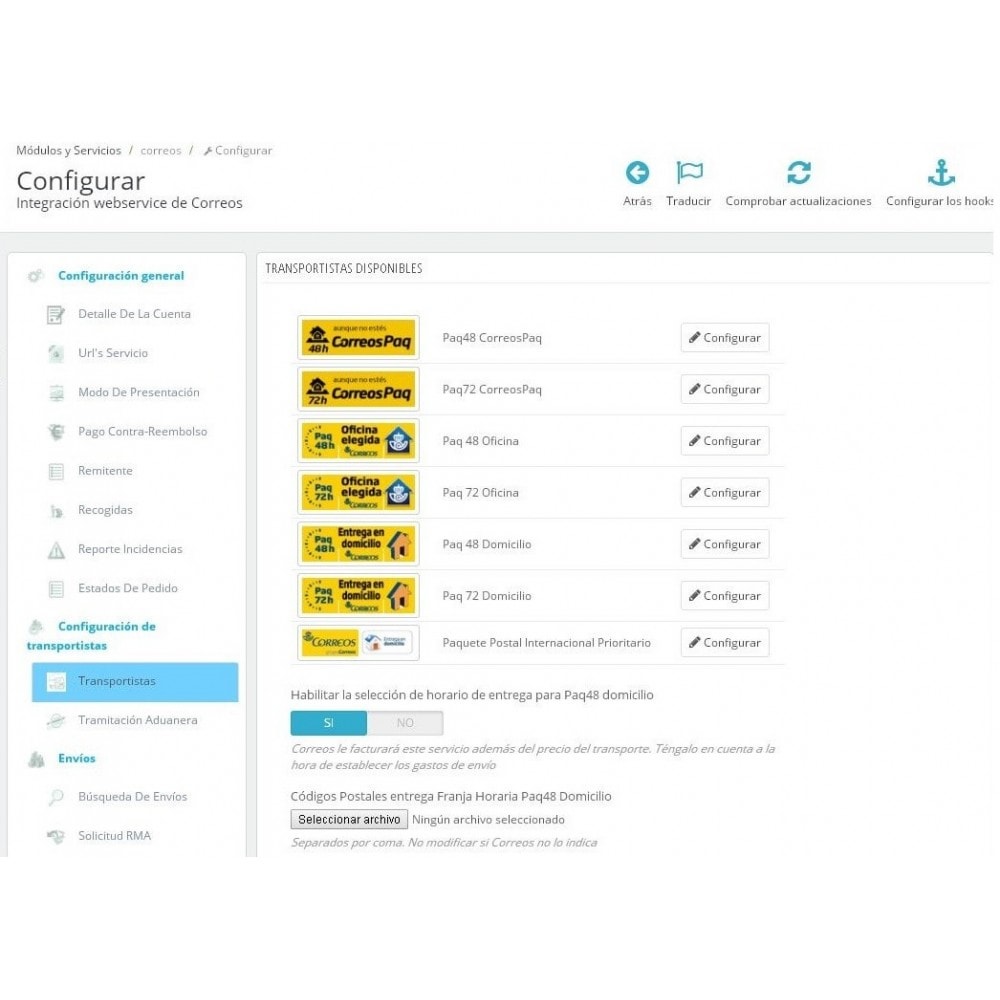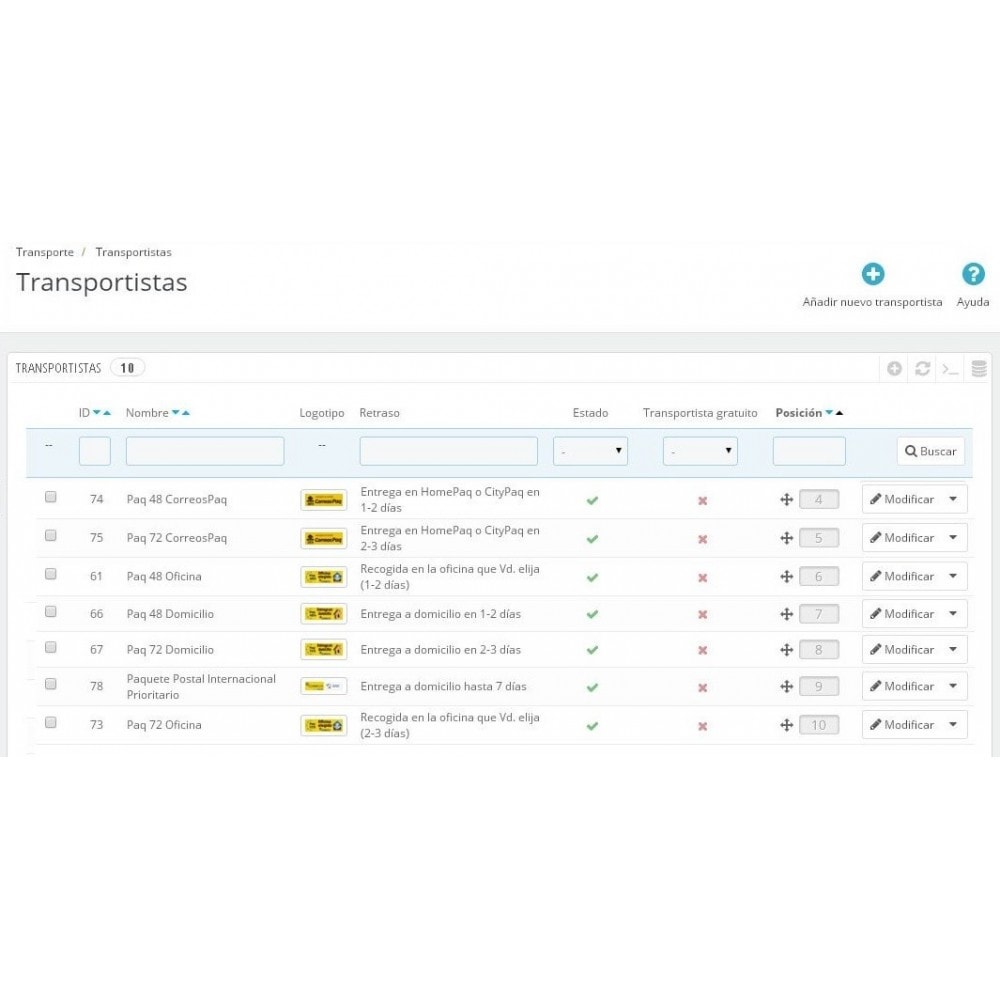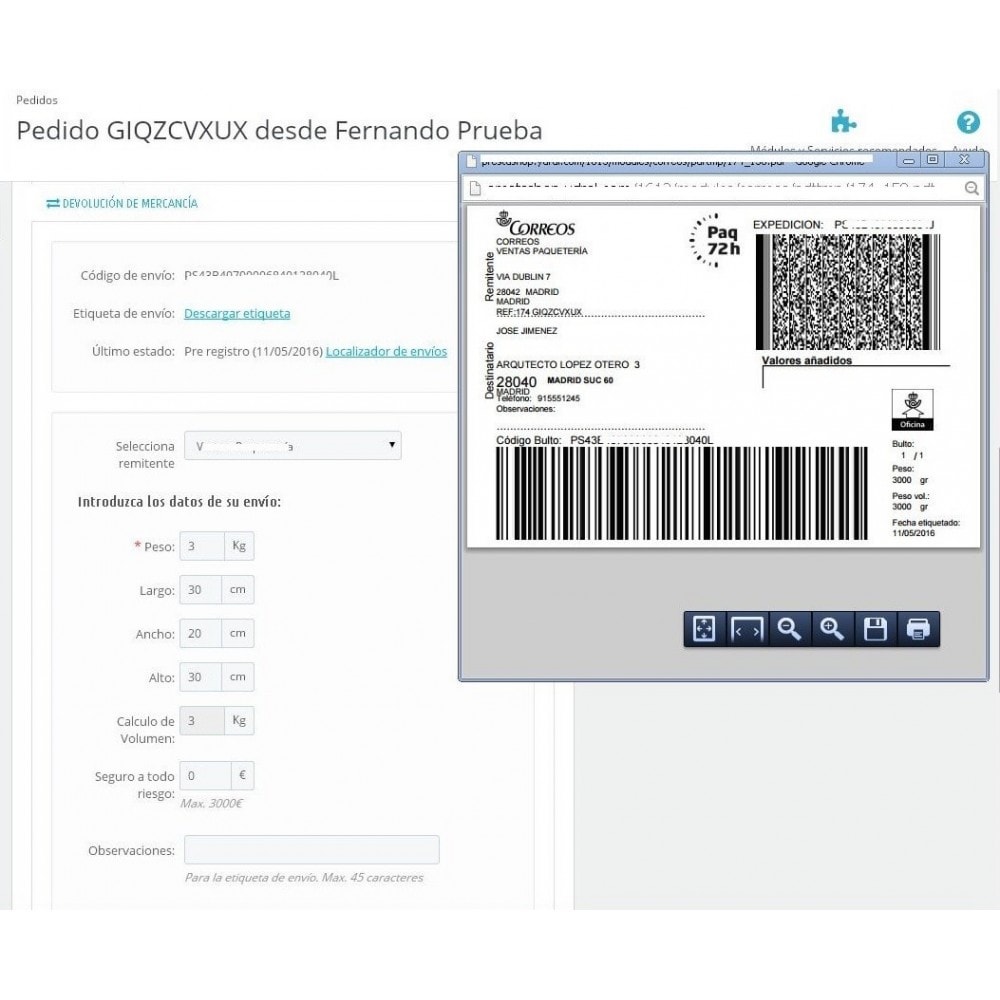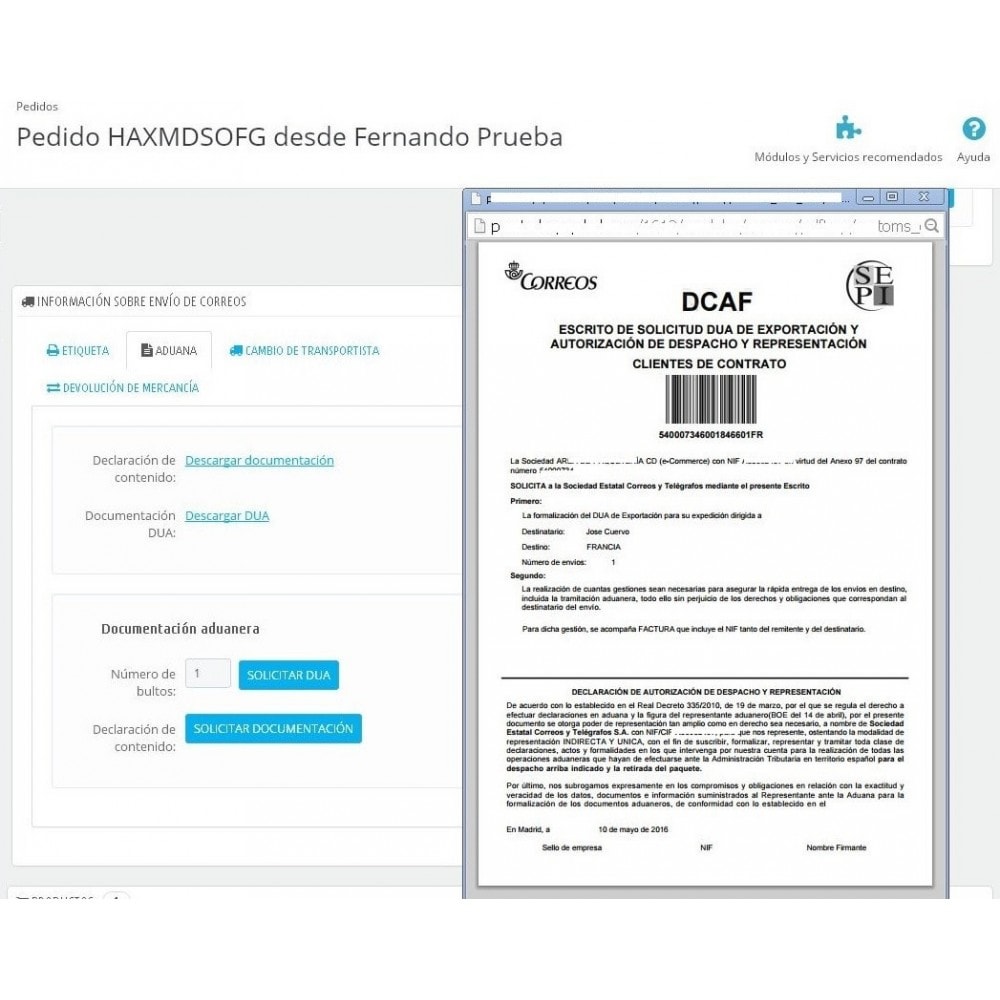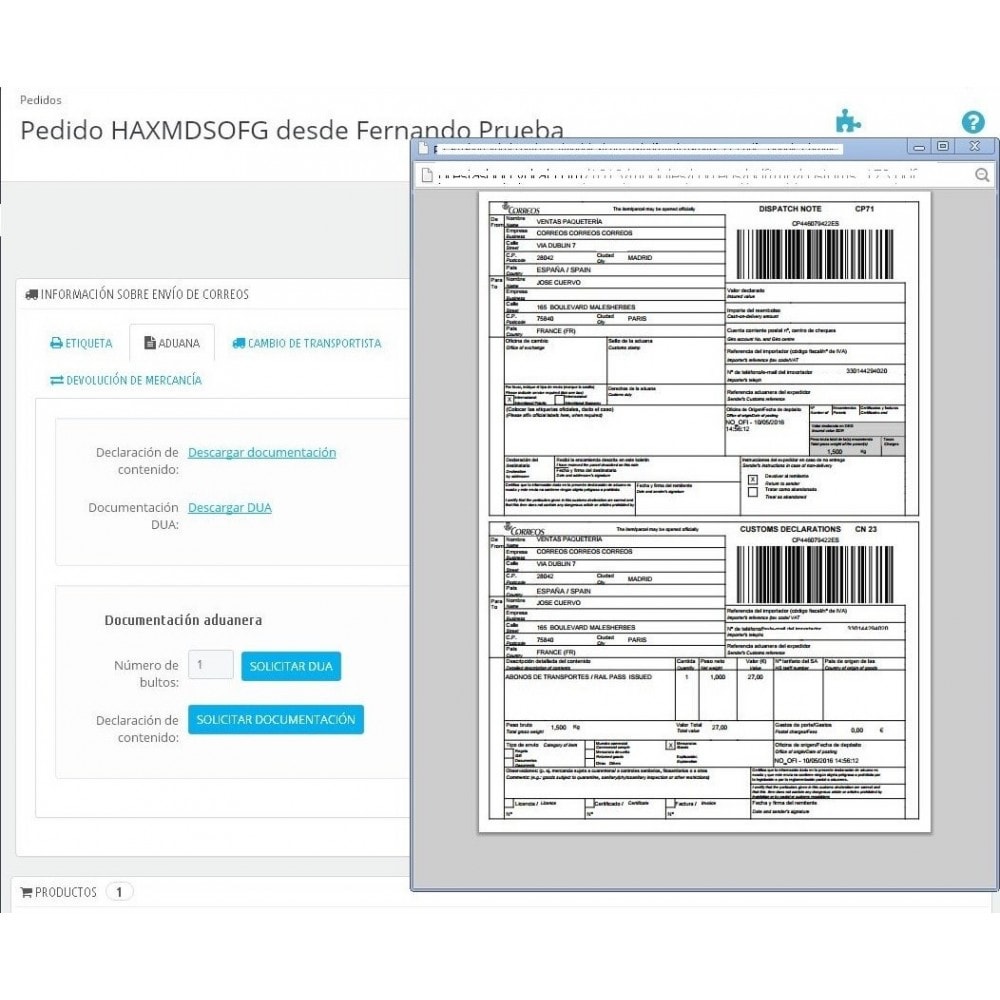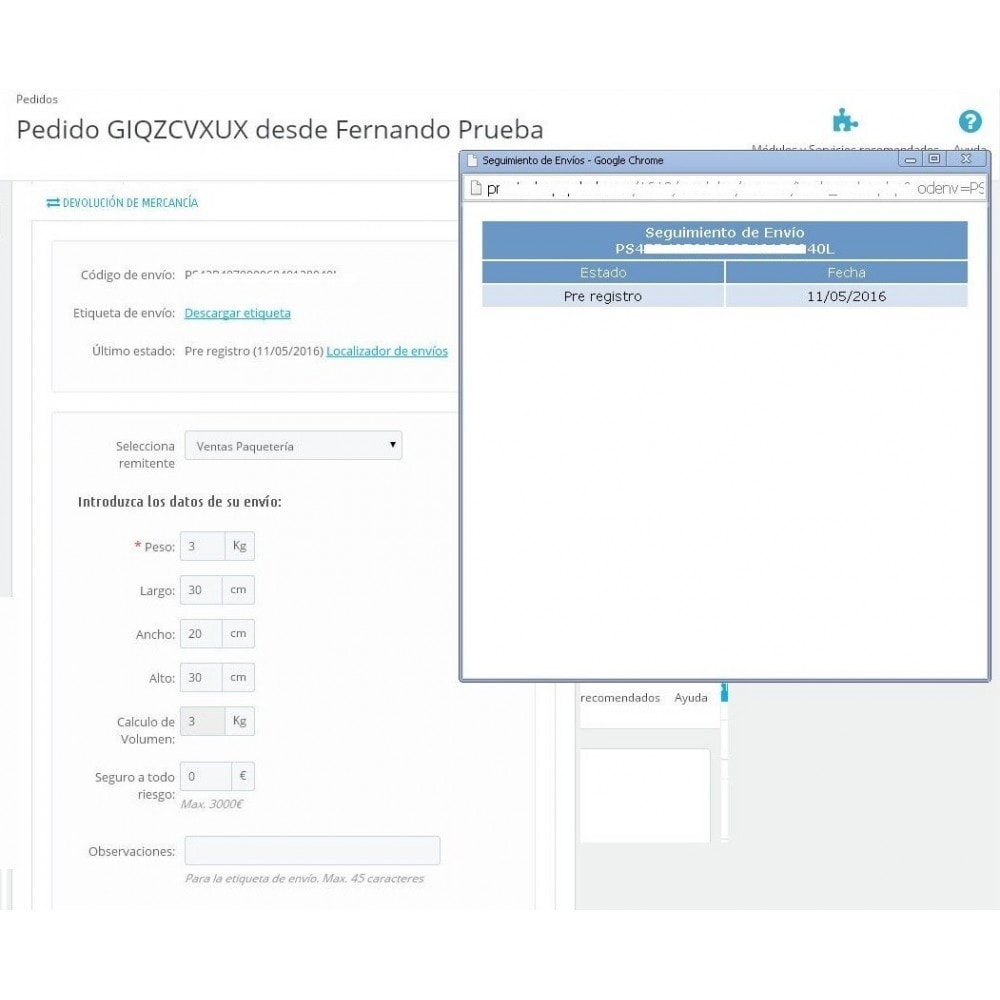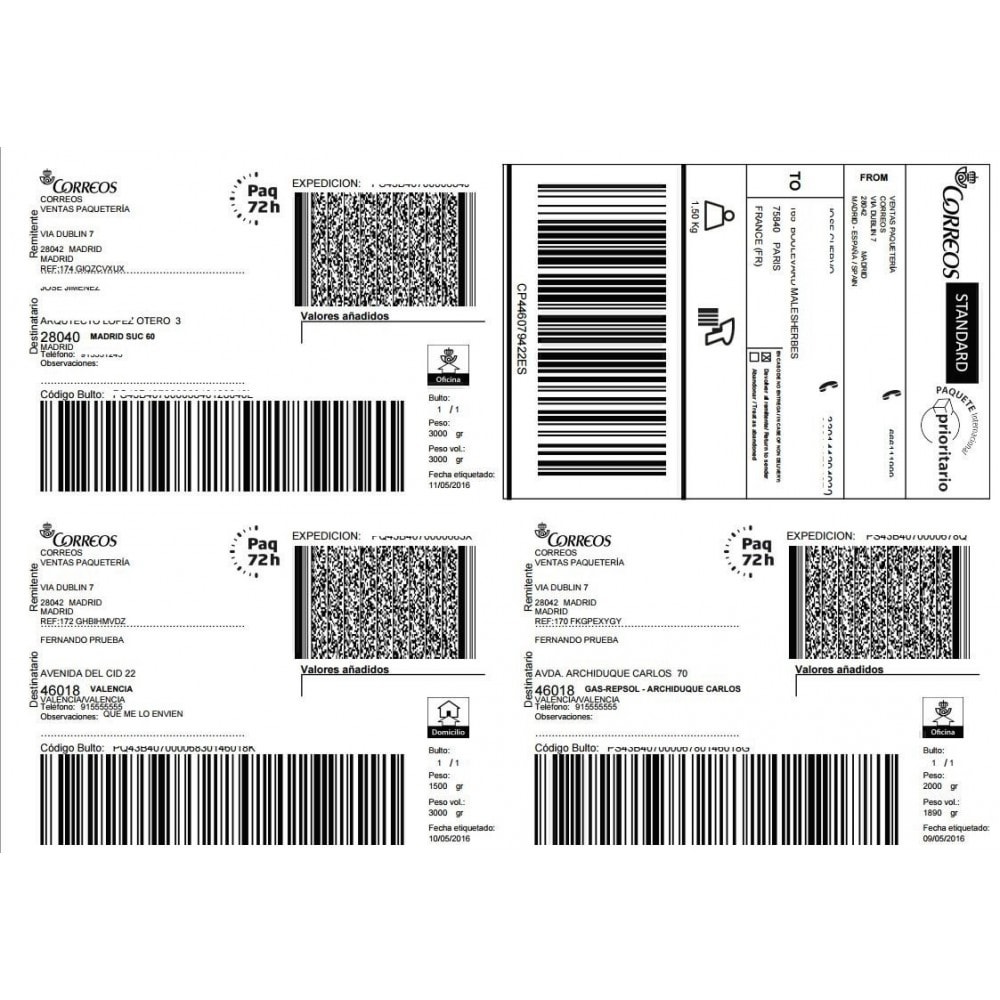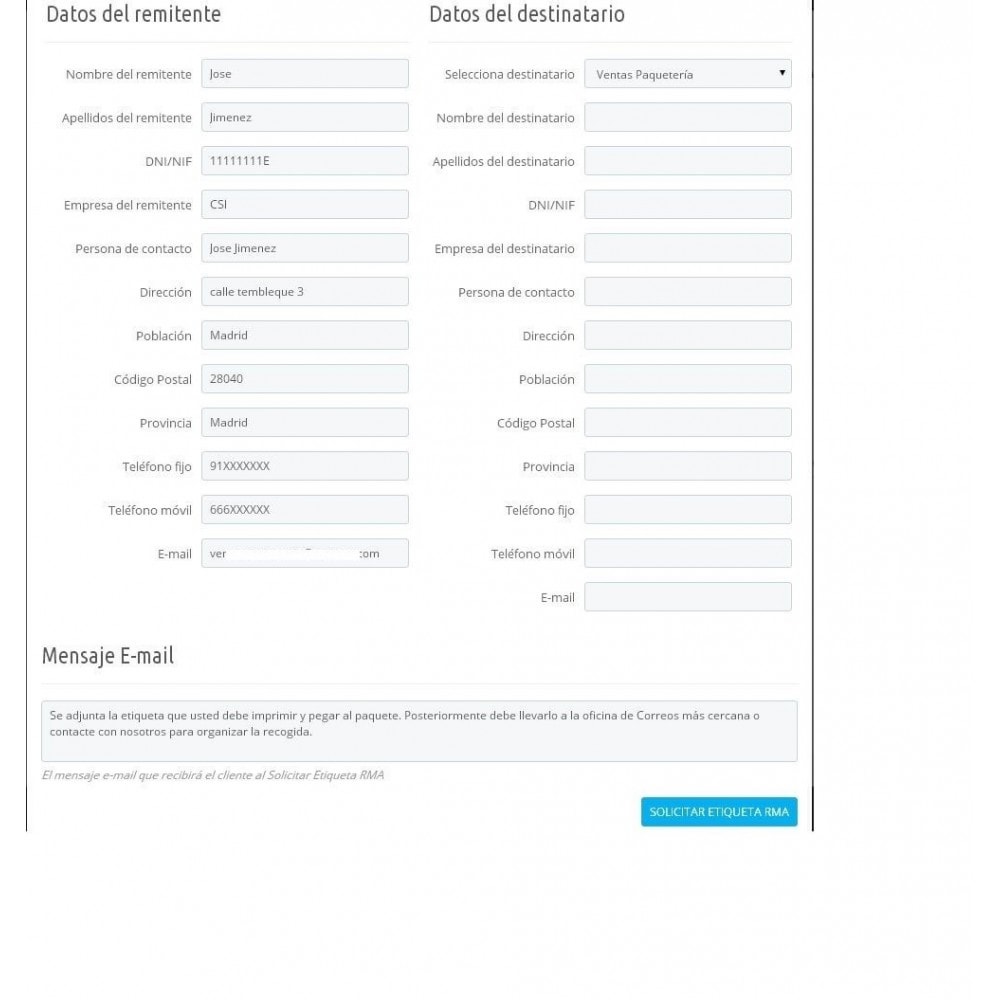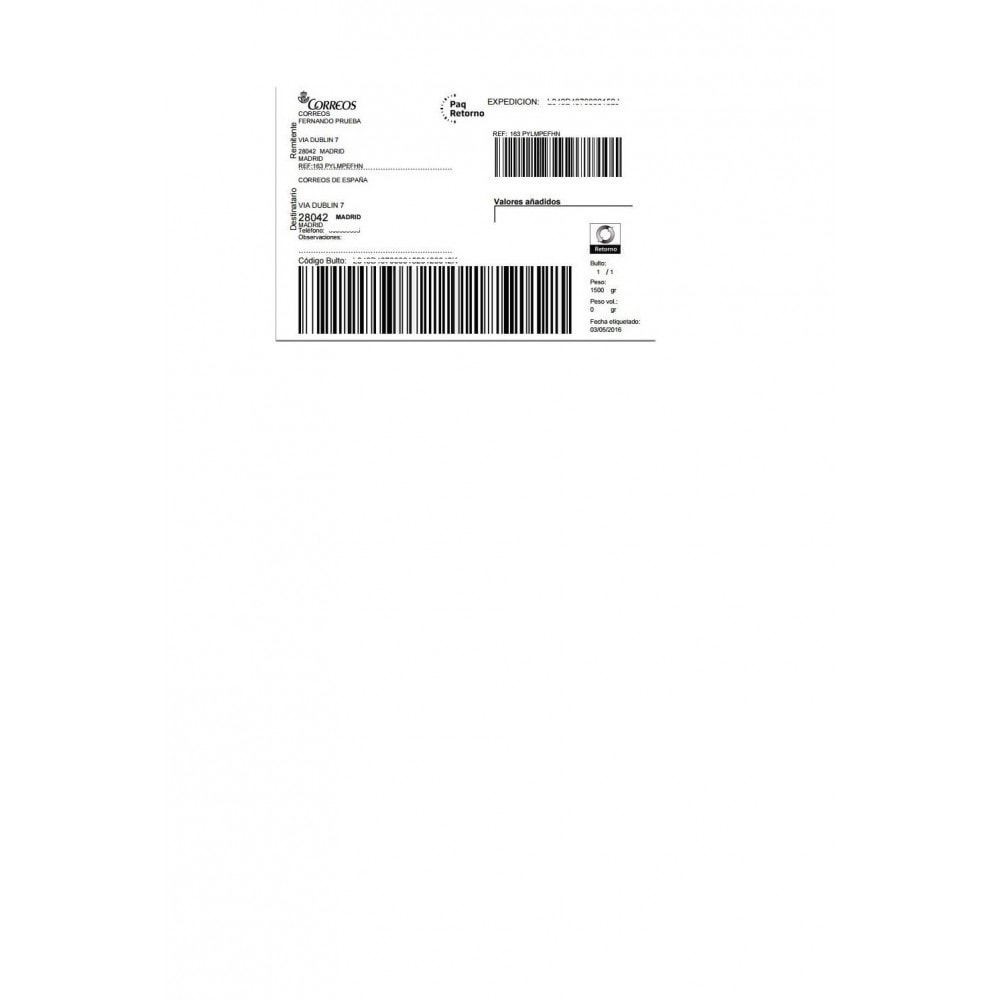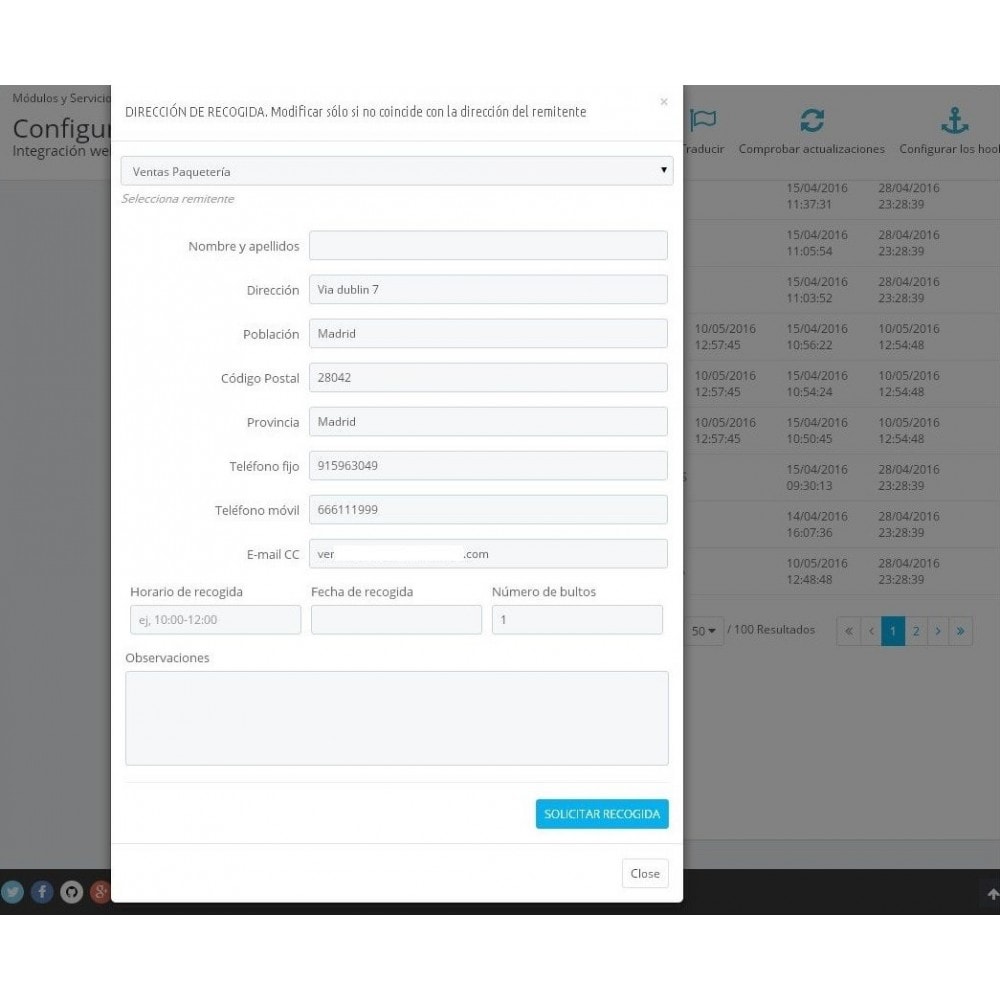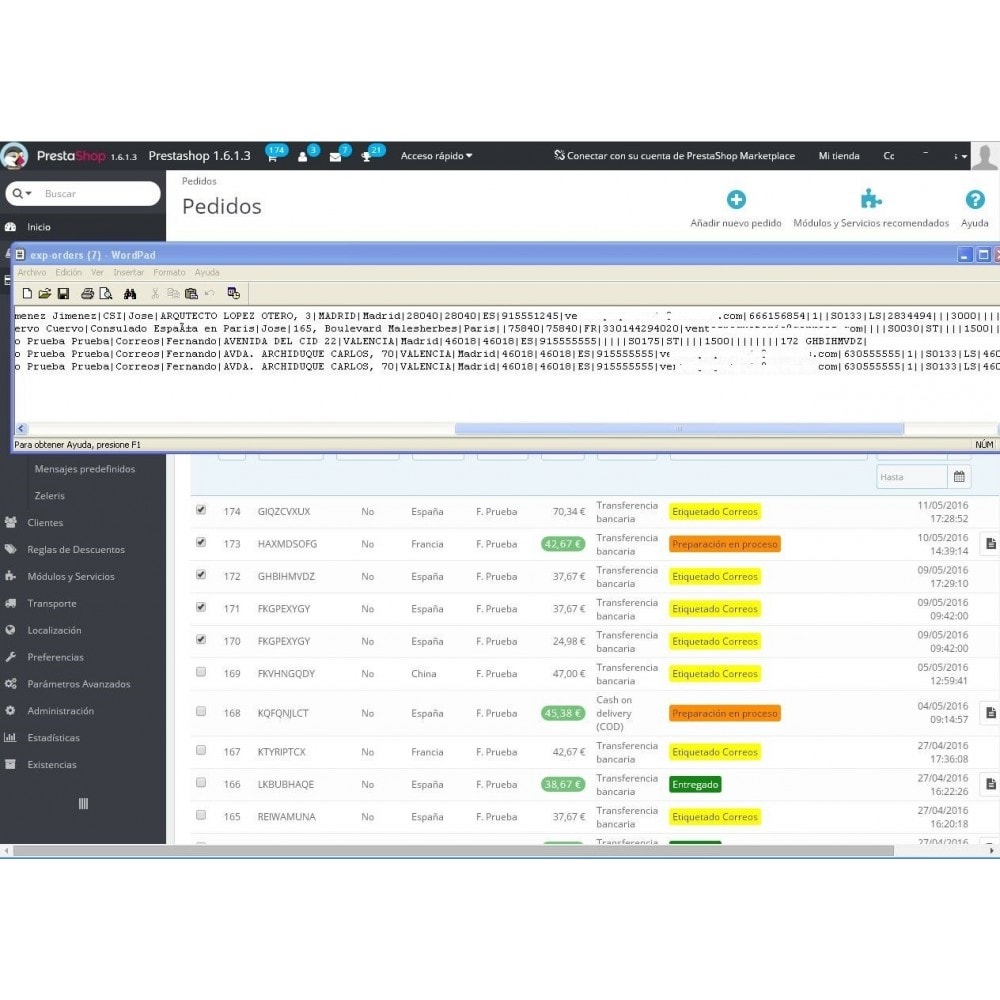 Descrizione
Module to integrate Correos as transport provider and manage transport orders. Correos module allows integrated management for ecommerce shipments.

Ciò che questo prodotto ti offre
Conversioni Propone una modalità di consegna adatta ai tuoi clienti
Correos module for Prestashop allows the integrated management of transport orders easily using the following Correos services:
Paq48 and Paq72 in their modalities Home delivery, Post Office delivery, and CorreosPaq delivery for domestic shipments.
Paq Internacional Prioritario, for international shipments.

Correos is a global supplier of communication solutions, electronic and parcels. The company is also designated to provide the universal postal service in Spain, with efficiency, quality and sustainability.

Correos has one of the largest transport networks with the latest technologies applied to the management of shipments. The company has a great portfolio of parcel services oriented to the market with fully flexibility. Correos solutions covers all the value chain.
Funzioni
Correos module for Prestashop incorporates a lot of features to streamline and simplify the management of the transport in a online store:
- Creating labels orders
- Creating labels RMA
- Request pick-up from the module itself
- Create orders from back-office
- Track and trace
- Multi-stores management
- Generation of customs documents for shipments that require
- Multiple Printing Labels
- Cash on delivery
Ciò che i tuoi clienti apprezzeranno
The possibility of choosing between different delivery modes for your order: Home delivery, Post Office delivery or CorreosPaq delivery.
Courtesy email to the buyer for the purchase, including shipment code for tracking.
Correos assurance and confidence.
Installazione
To use the module is essential to be registered as Correos client, with contract number, customer number and labeler code.
The server must have SOAP for proper operation of the module.
The module has a complete Installation and Configuration Guide.
For questions related to the installation and configuration send an email to ventaspaqueteria@correos.com
Novità nella versione 4.0.6(25/05/2017)
Informazioni sullo sviluppatore, PrestaShop Partners
09/05/2016

Venditore PrestaShop

Spain

Paese Regione
Hai una domanda?
Bisogno di aiuto?
Lo sviluppatore ti risponde in