Modulo Certissim
Sviluppato da
PrestaShop Partners
Official
Partner
+5000
downloads!
PrestaShop
1.4.0.1 - 1.7.2.2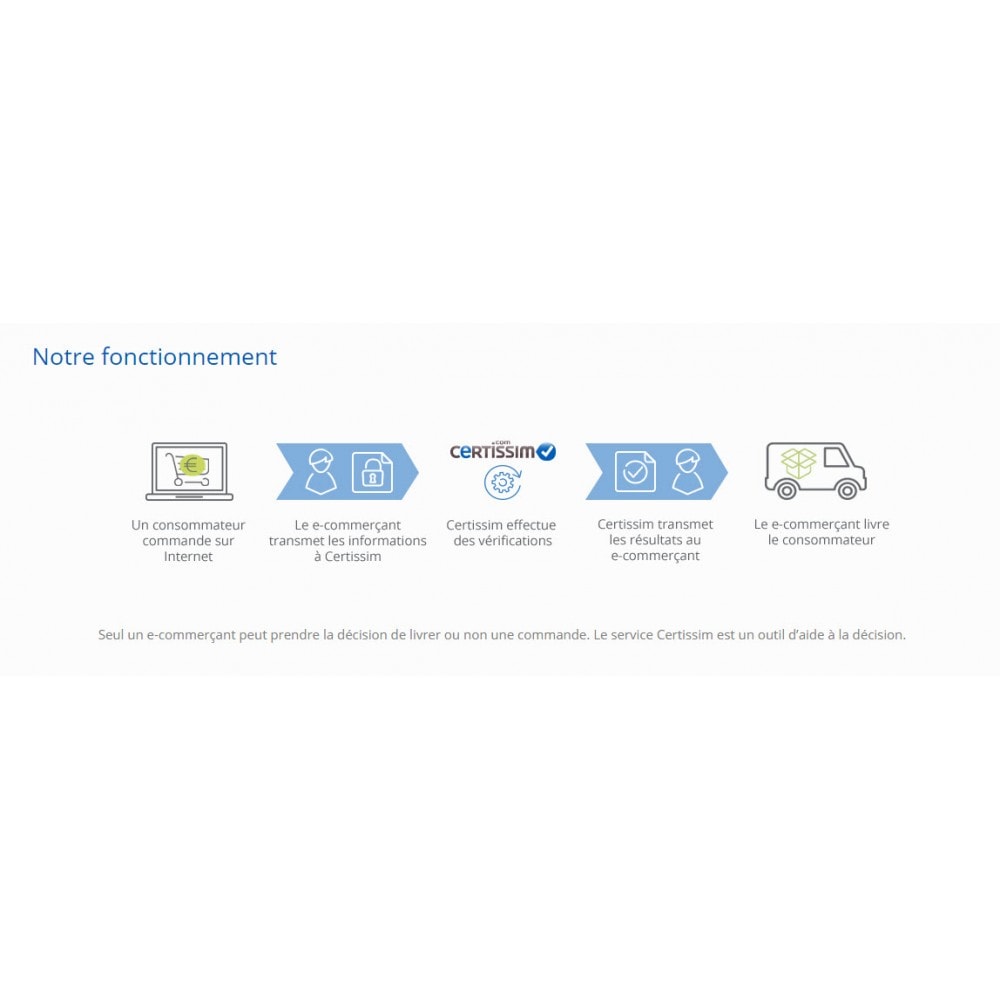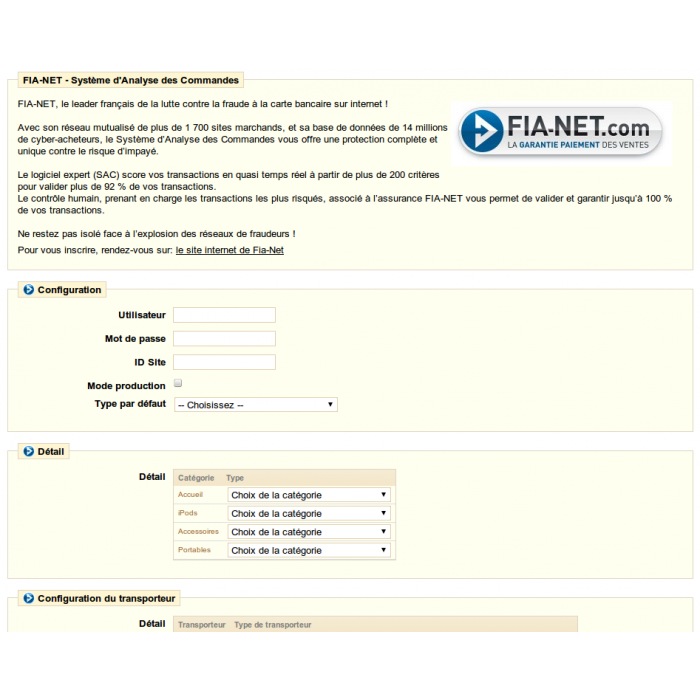 Descrizione
Questo modulo è disponibile solo per oggi la Francia. Per ulteriori informazioni, si prega di leggere la descrizione francese .
Ciò che questo prodotto ti offre
Rapporto con i clienti Ti tutela contro le controversie
Produttività Migliora la sicurezza del tuo sito
Your shop is version 1.5 or 1.6? This module is already pre-installed and ready for use! To activate it, go to the "Modules" tab in your back office and click Install.
This module is available for France.
Ciò che i tuoi clienti apprezzeranno
Certissim, 3 additional tools for securely selling:
Certissim Eval: automatic evaluation of payment risk controls;
Certissim Expert: authentication of your buyers by the experts of FIA-NET, for orders having significant risk of non-payment;
Certissim Assur: insurance against bad debts.
Why Certissim?
Do not disturb your customers for their purchase: Certissim comes after the payment of their order.
Benefit from 10 years of expertise FIA-NET: a database of 16 million users updated daily.
Realize significant productivity gains delegate the management of fraud FIA-NET experts to focus on your core business.
For more information: www.fia-net-group.com
* Data on FIA-NET 1 January 2012
Novità nella versione 3.16(25/07/2017)
Informazioni sullo sviluppatore, PrestaShop Partners
13/12/2013

Venditore PrestaShop

France

Paese Regione
Hai una domanda?
Bisogno di aiuto?
Lo sviluppatore ti risponde in