Modulo Product Feature Categories
Sviluppato da
Community developer
(5 voti)
Oltre il 90 % dei merchant raccomanda questo prodotto
La valutazione media include tutte le recensioni degli ultimi sei mesi.
Livello di competenze
I merchant pensano che questo prodotto richieda un livello di competenza:
Per utenti principianti
4
PrestaShop
1.6.0.4 - 1.7.2.4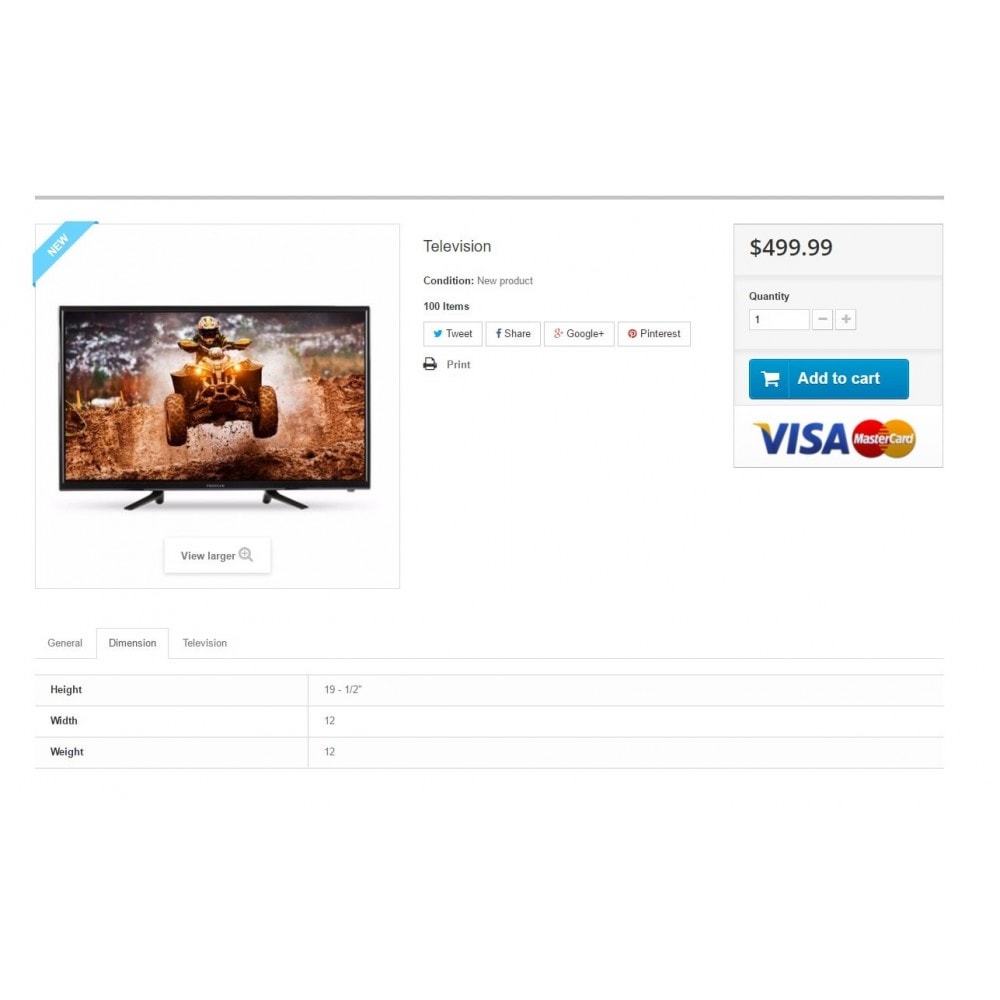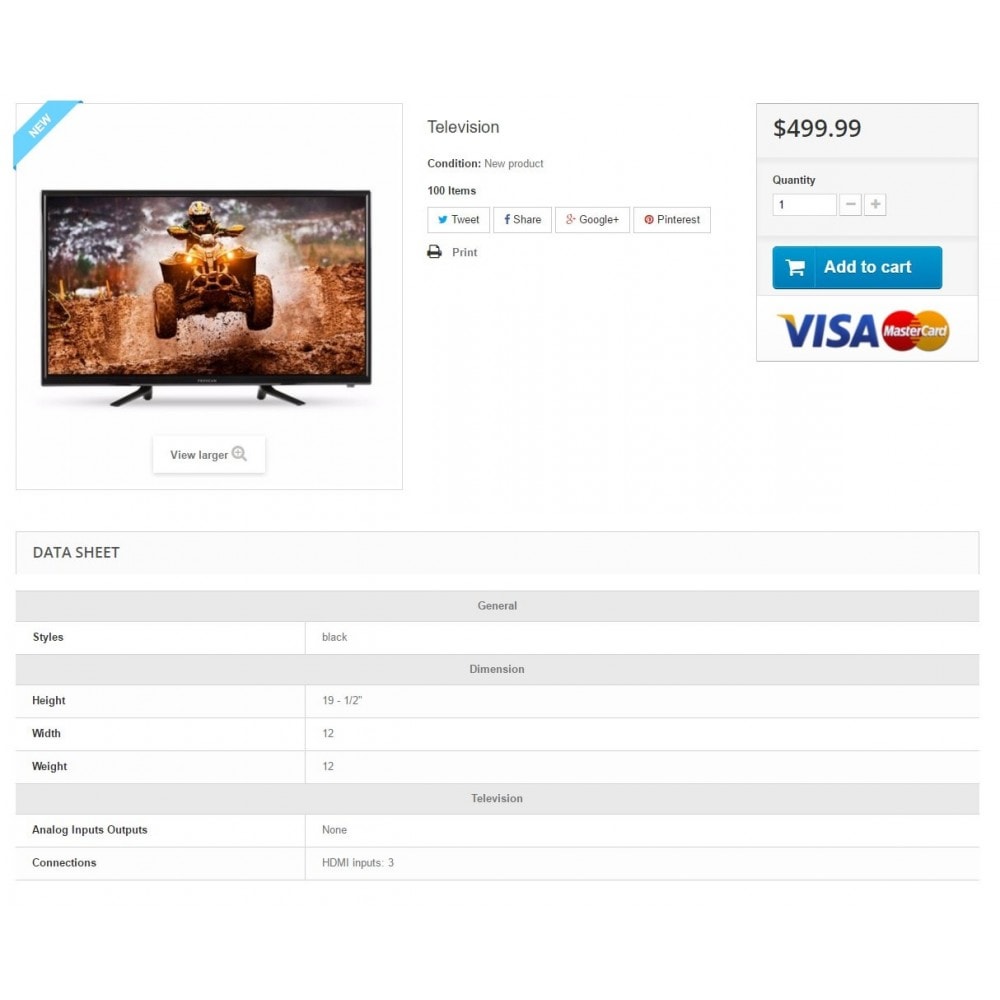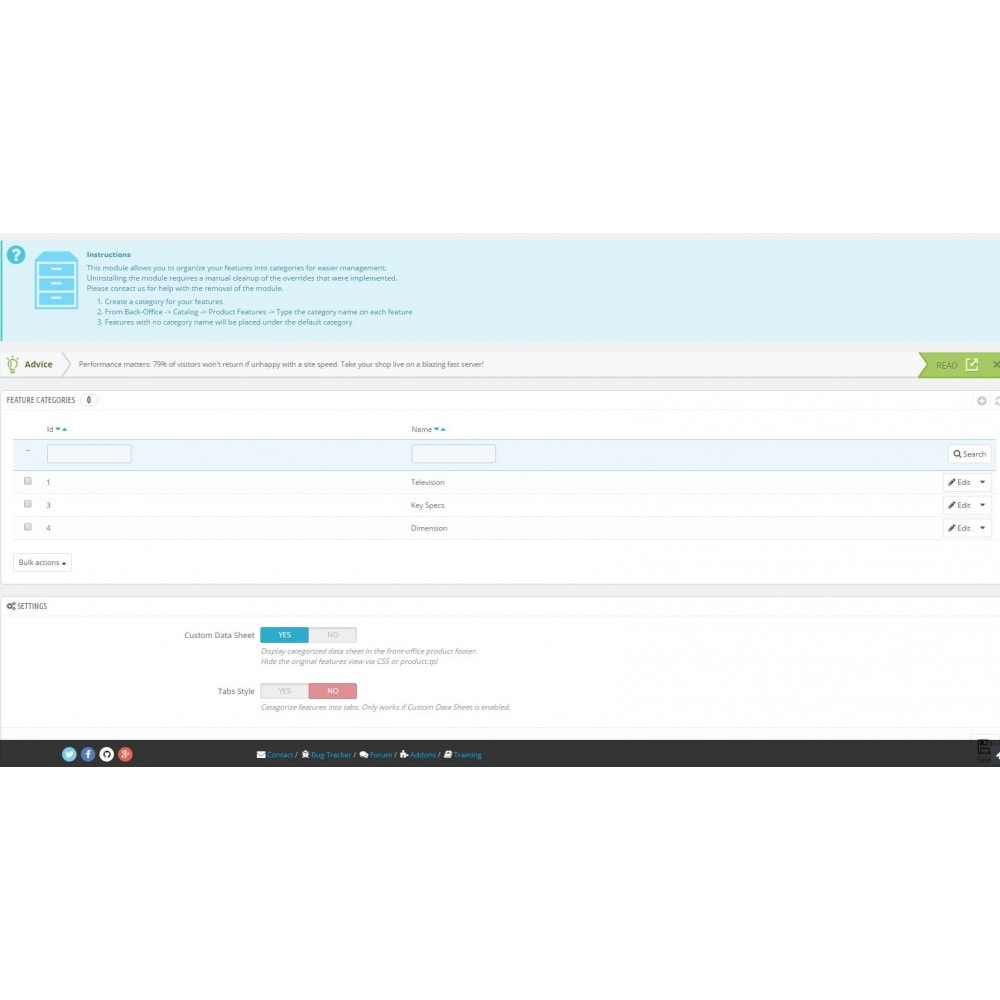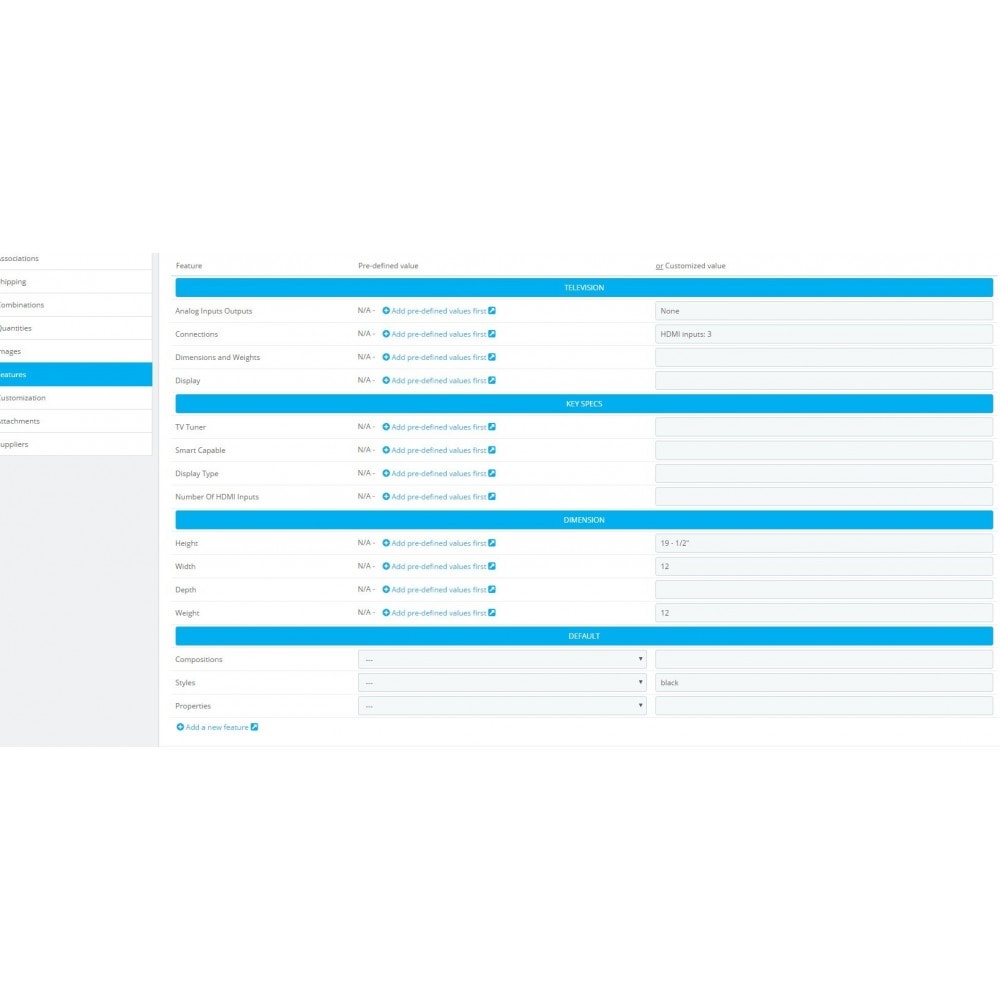 Descrizione
This module allows you to organize your features into categories for easier management in the Back-Office and Front-Office.
Ciò che questo prodotto ti offre
Navigazione Facilita la navigazione dei tuoi utenti
Organizing your catalog features into groups facilitates product feature management.
Funzioni
Organize features into pre-defined groups
Toggle categories in the back-office product feature view
Includes two custom data-sheet views: Tabs and Table format
Ciò che i tuoi clienti apprezzeranno
Faciliates product feature navigation.
Supporto e aggiornamenti
Disponi automaticamente di 3 mesi di supporto per questo prodotto.
Per 90 giorni dopo l'acquisto, benefici di un'assistenza tecnica e funzionale, oltre che dell'accesso agli aggiornamenti disponibili per questo prodotto.
Installazione
 Install
Create a category for your features
From Back-Office -> Catalog -> Product Features -> Type the category name on each feature
Features with no category name will be placed under the default categories
Uninstall
To un-install simply click the un-intall option in the modules page. When un-installing removing the override files that were installed by this module is required. Please read the documentation for more instructions. If you need help un-installing the module please send us a message.
Acquistati di solito insieme
Community developer Sviluppato da

PrestaShop v1.6.0.4 - v1.7.2.4 Compatibilità

PrestaShop Sviluppato da

PrestaShop v1.7.0.0 - v1.7.2.4 Compatibilità

PrestaShop Sviluppato da

PrestaShop v1.7.0.0 - v1.7.2.4 Compatibilità
Novità nella versione 1.0.7(20/11/2017)
1.7 Admin Product page update
Informazioni sullo sviluppatore
01/04/2015

Venditore PrestaShop

United States

Paese Regione
Hai una domanda?
Bisogno di aiuto?
Lo sviluppatore ti risponde in