Modulo Buy/Donwload music MP3 - Flash or HTML5 player
Sviluppato da
Community developer
(11 voti)
La valutazione media include tutte le recensioni degli ultimi sei mesi.
+100
downloads!
PrestaShop
1.5.2.0 - 1.5.3.1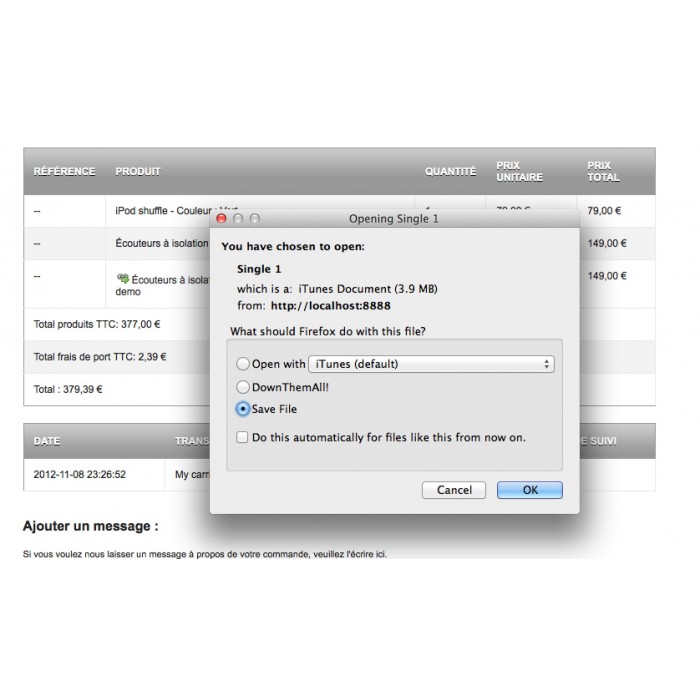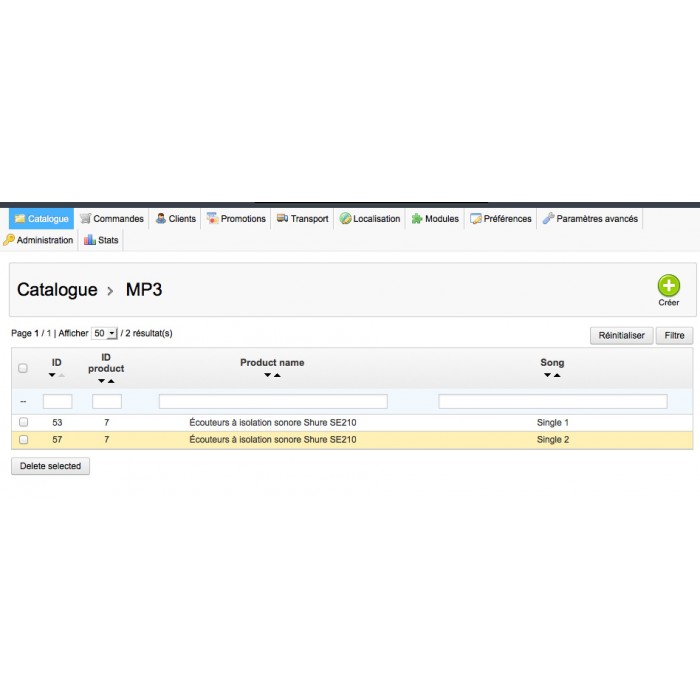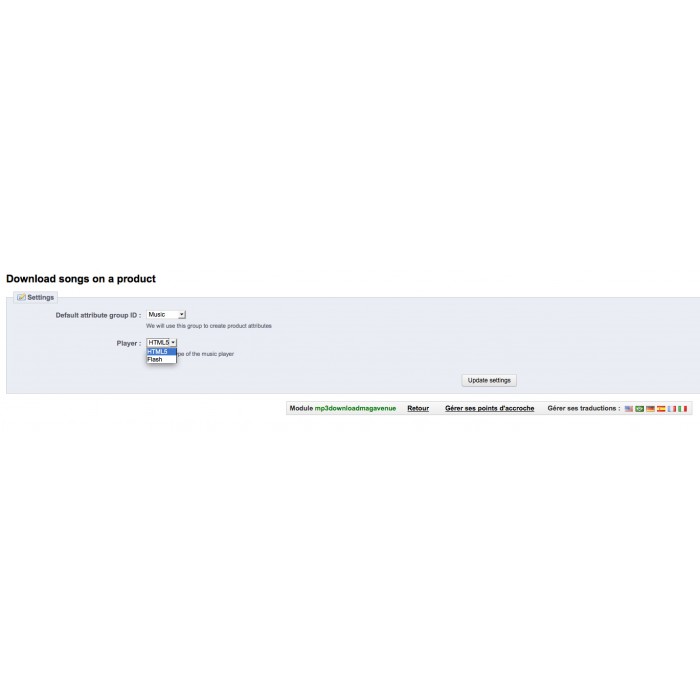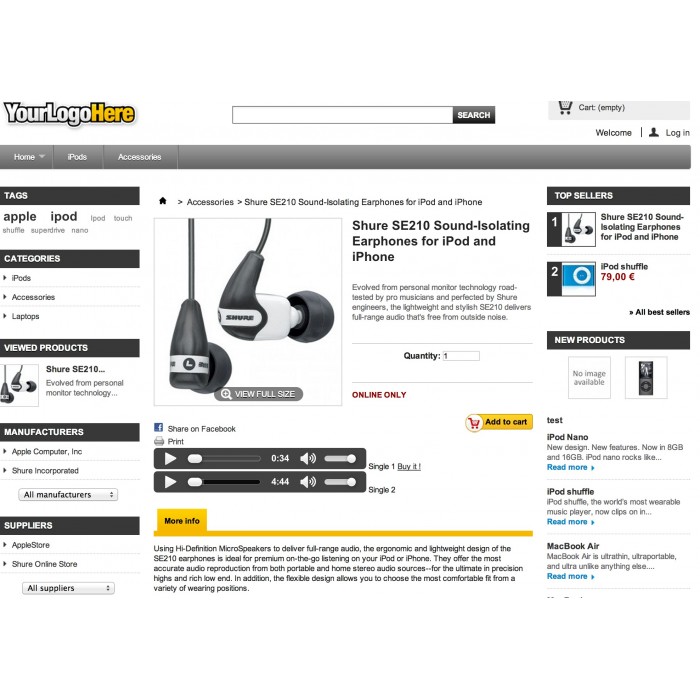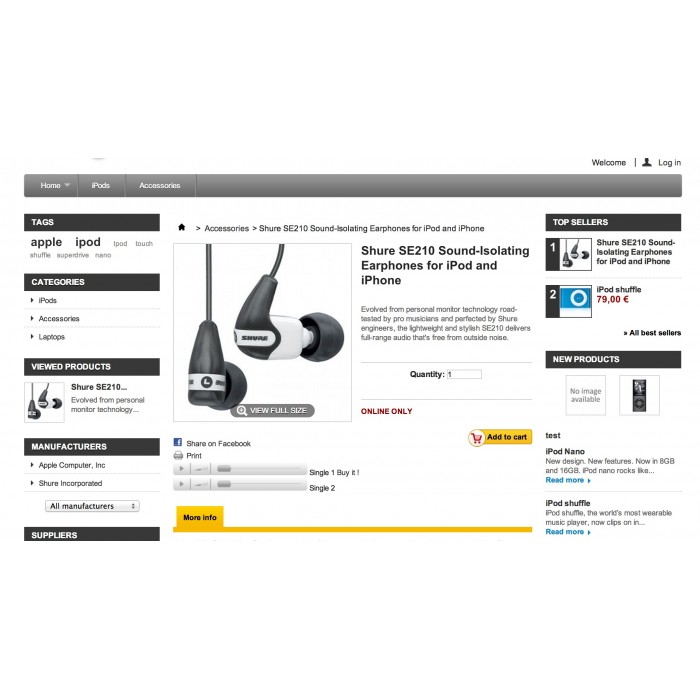 Descrizione
Allow you to sell Music, songs, album from your shop.
Add multiple music to a single product page. For each music you can display a player that will allow the customer to hear a demo.
You can choose the player to be in HTML5 or in Flash.
Ciò che questo prodotto ti offre
Simply promote your album, and your songs by displaying a audio player in your product page.
You can also choose to sell every single of your album.
Funzioni
Feature :
add music as combination to a product
songs will be displayed on the product page on the front office
each song will have a audio player
audio player available in HTML5 or Flash
a link to buy the song can be added
when the customer buy the song, a mail will be sent with a download link
the customer can also download the song from his order history
Supporto e aggiornamenti
Disponi automaticamente di 3 mesi di supporto per questo prodotto.
Per 90 giorni dopo l'acquisto, benefici di un'assistenza tecnica e funzionale, oltre che dell'accesso agli aggiornamenti disponibili per questo prodotto.
Raccomandazione
You will need copy some files in the "override" folder of Prestashop. So you will need a file access to your Prestashop installation.
Ciò che i tuoi clienti apprezzeranno
Customer can hear a demo before buying your album or one single of your album. The presentation is very similar to existing music store in order to improve buying rate.
Installazione
Installation notice is attached in French and in English. We can also install the module for free in a 3 days notice.
Informazioni sullo sviluppatore
05/06/2009

Venditore PrestaShop

France

Paese Regione
Hai una domanda?
Bisogno di aiuto?
Lo sviluppatore ti risponde in