Modulo Trigger sales instantanely
Sviluppato da
Community developer
(27 voti)
Oltre il 90 % dei merchant raccomanda questo prodotto
La valutazione media include tutte le recensioni degli ultimi sei mesi.
+100
downloads!
PrestaShop
1.4.0.1 - 1.6.1.17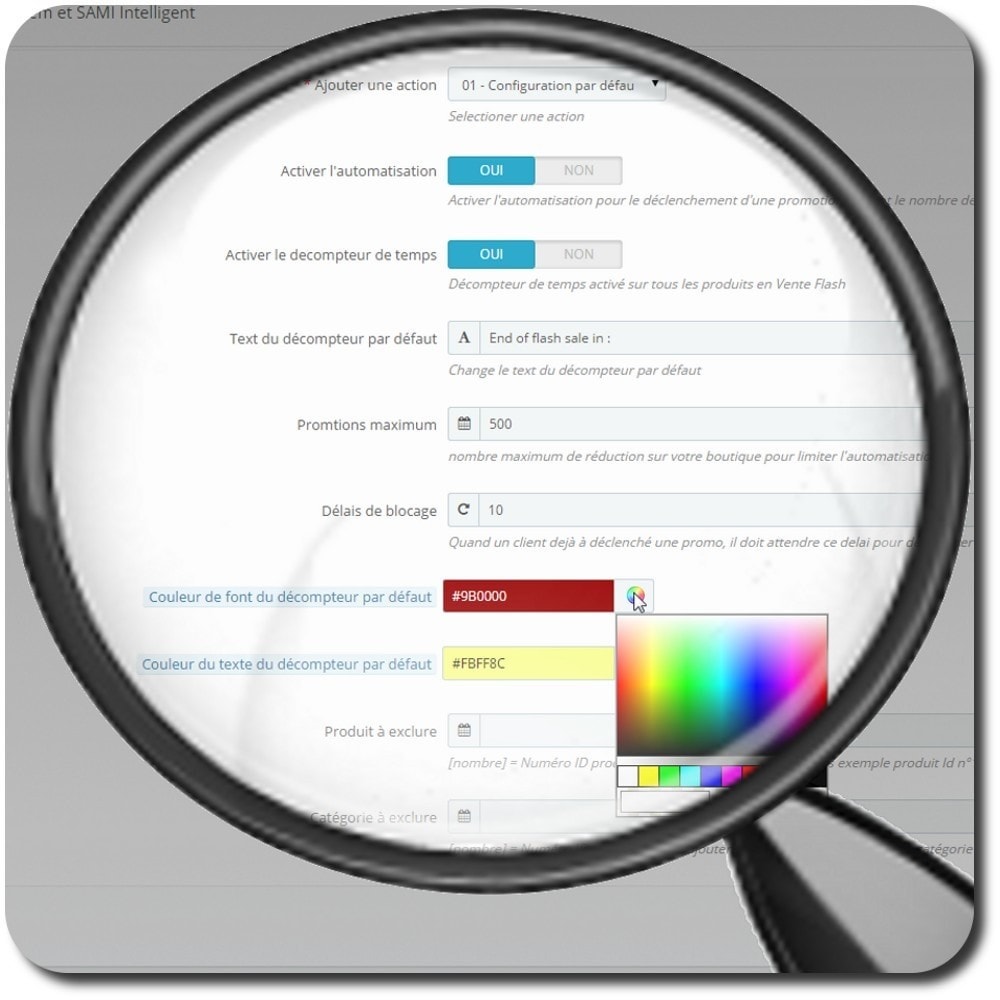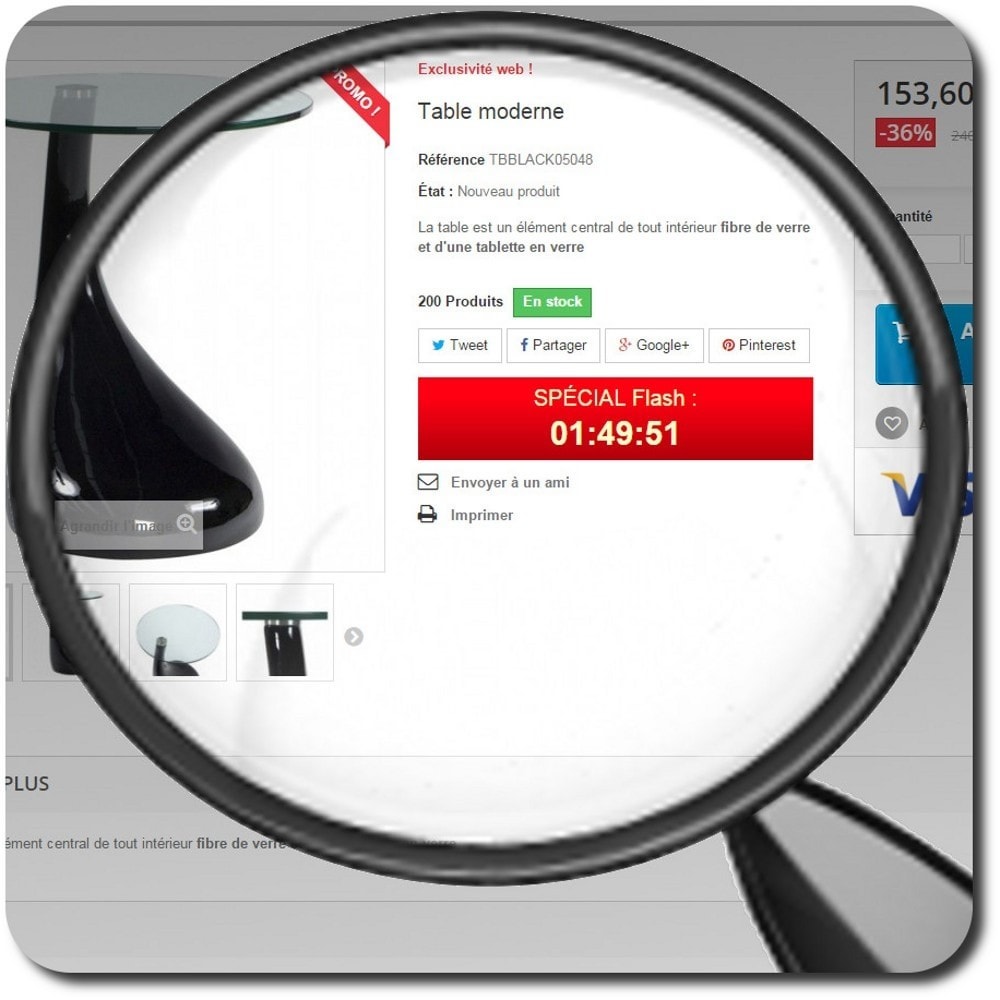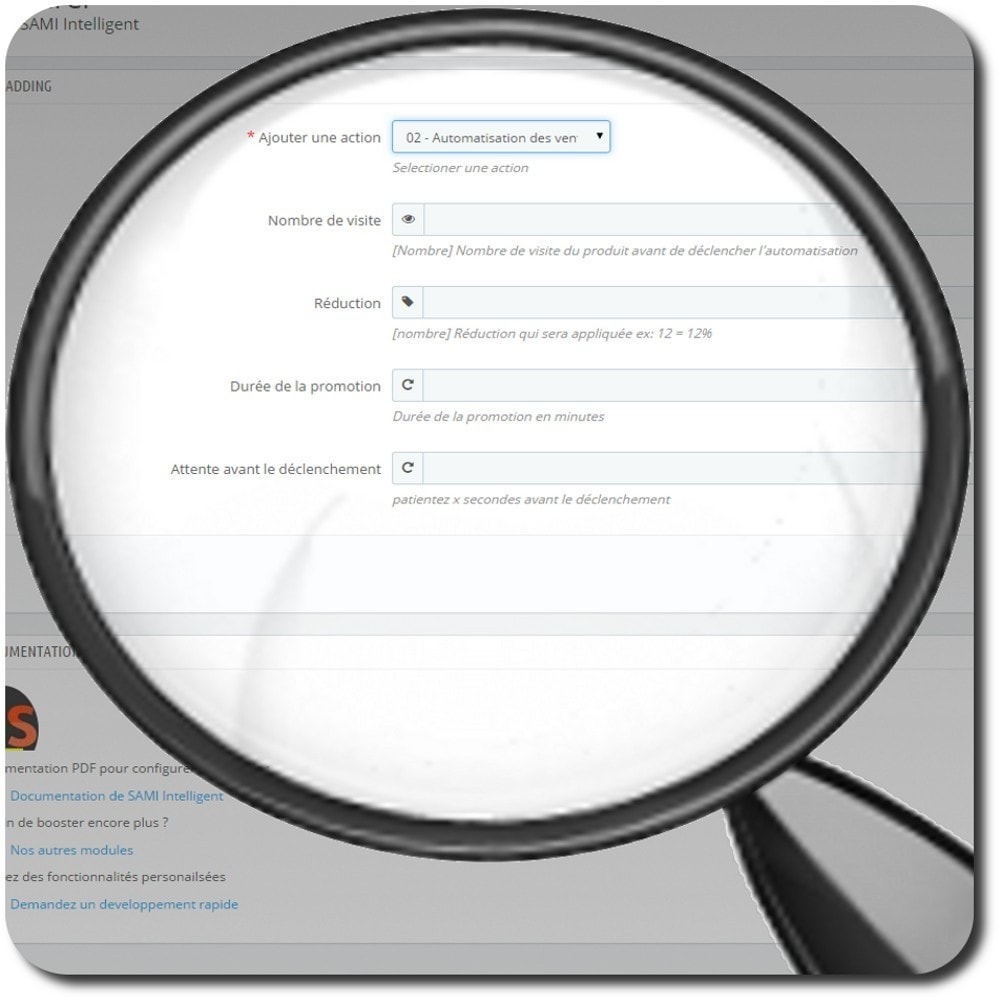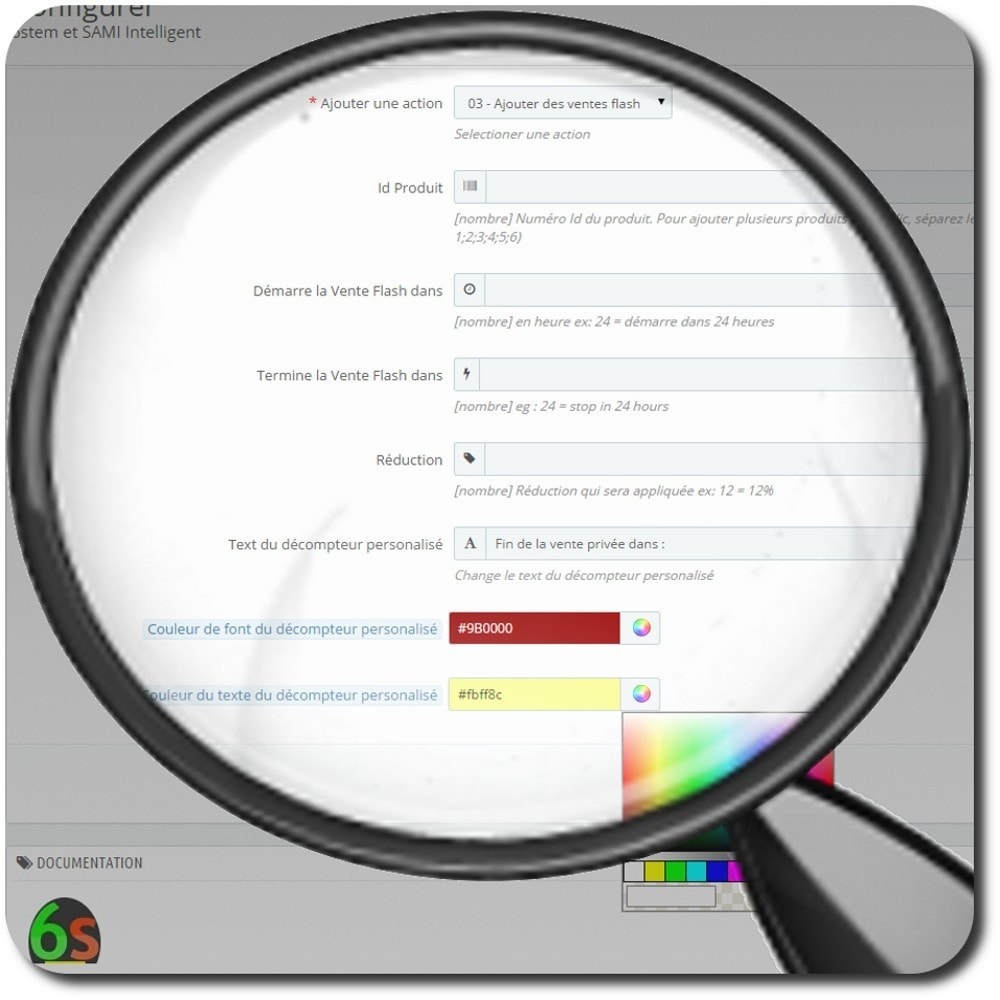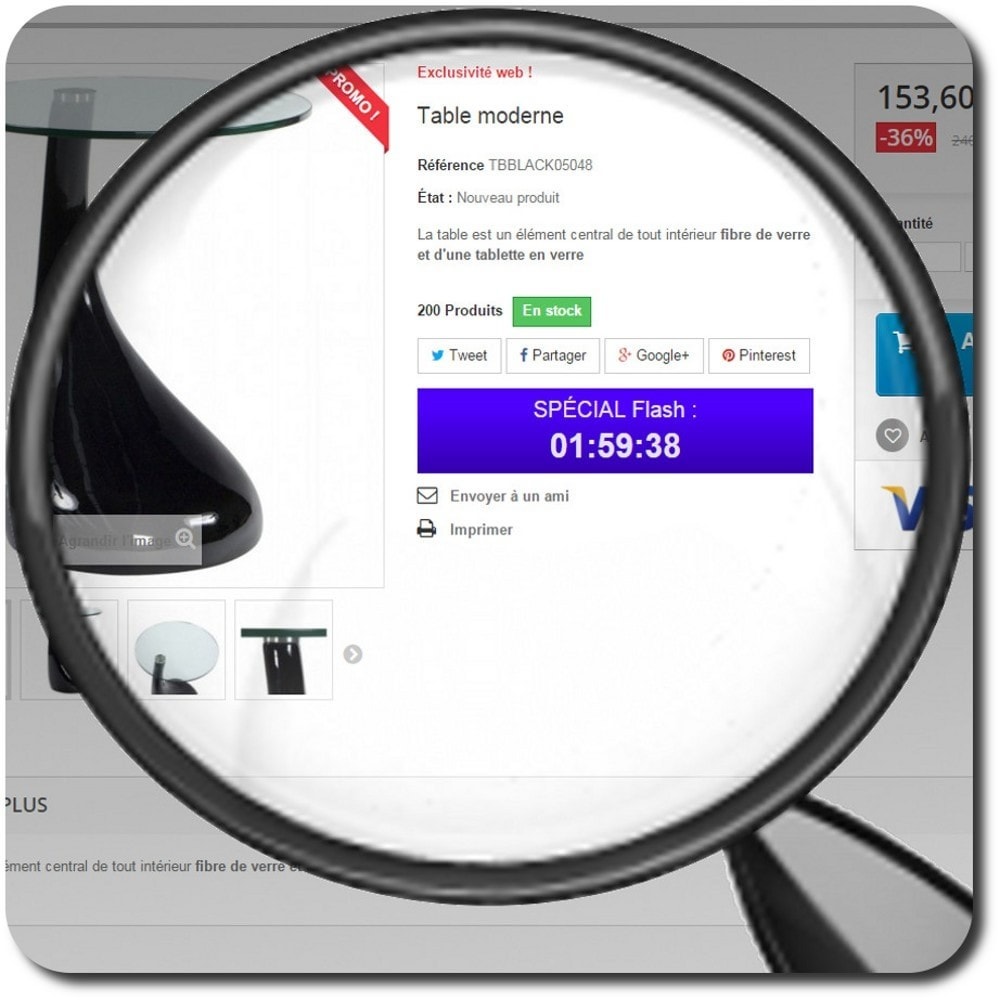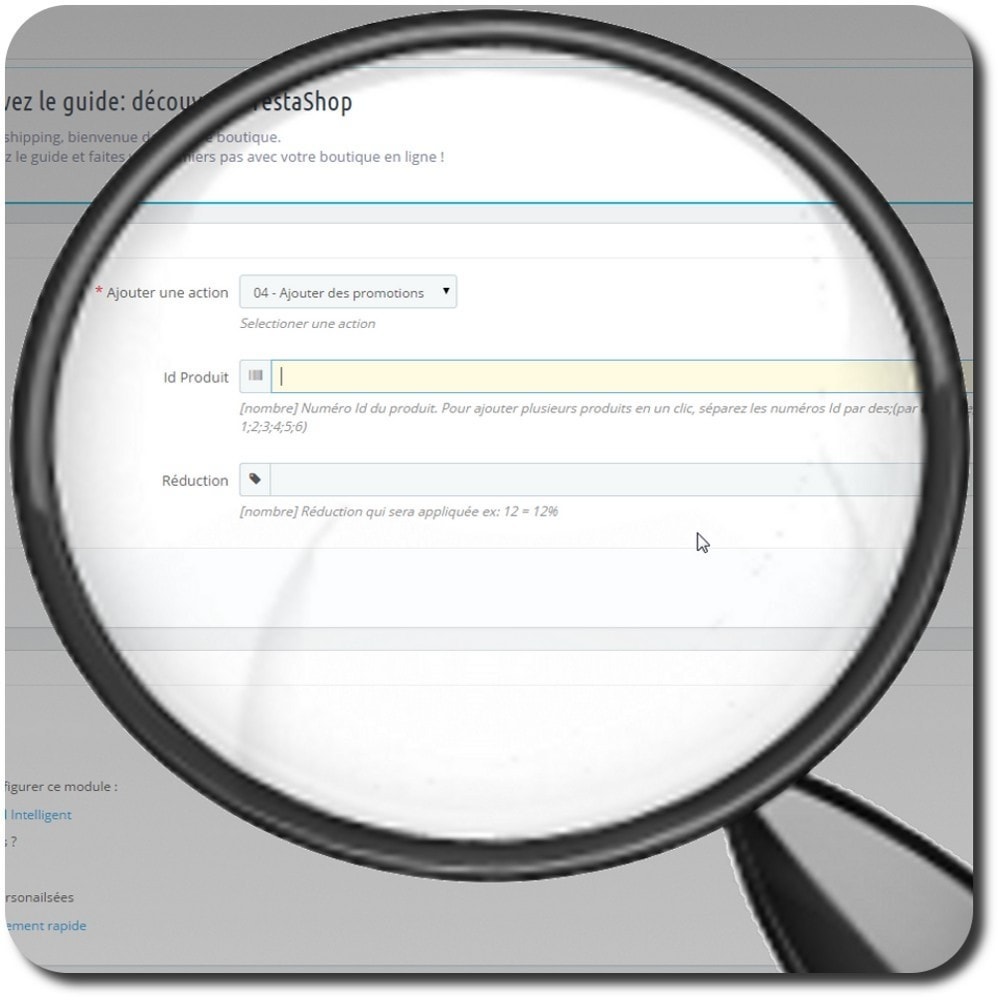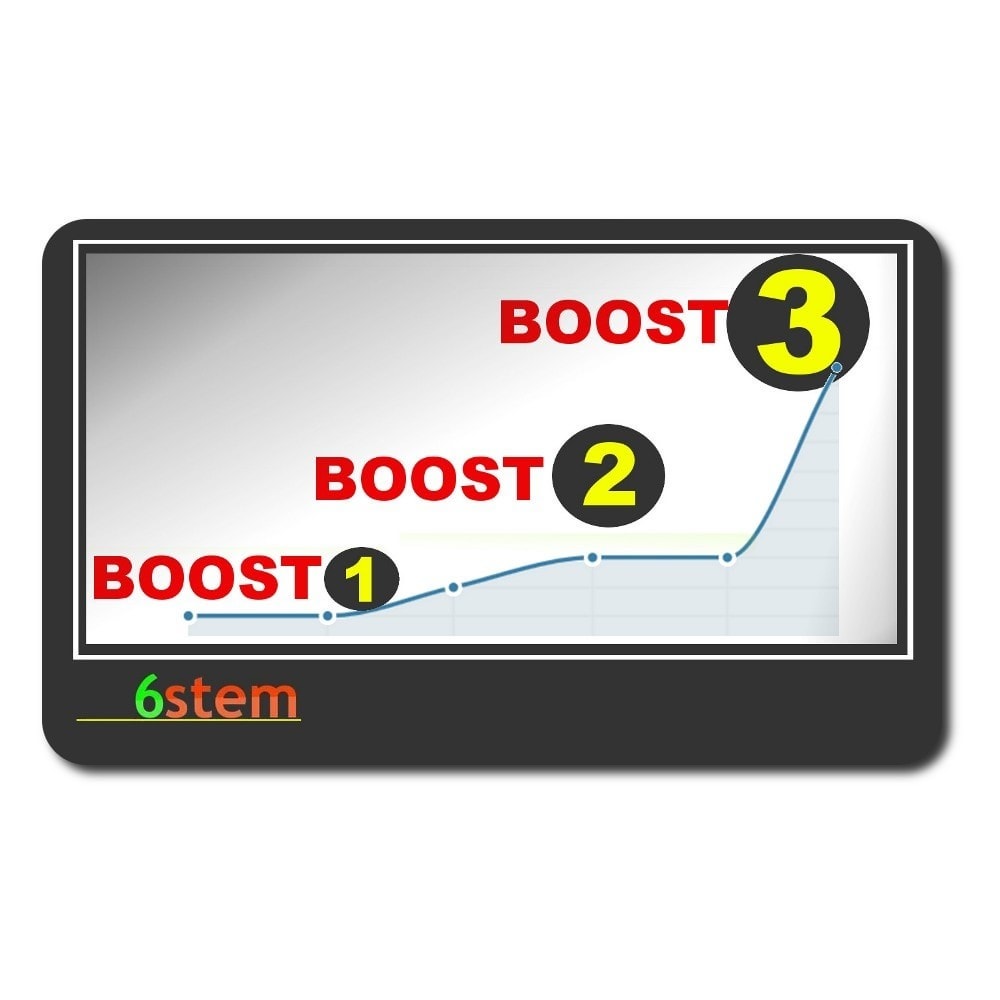 Descrizione
[SAMI Intelligent] trigger Flash sales when visiting products.
Ciò che questo prodotto ti offre
Conversioni Favorisce l'acquisto compulsivo
When a customer is looking for a product, SAMI Intelligent is making an offert to BOOST SALE !
 
Increase conversion rates
- Triggers flash sales when visiting products and motivates the buyer to take advantage of this opportunity.

Display a countdown boost sales
- Adjustable easy (background image, color, text, position) and also be translated in all languages

Discount manager
- In addition to automation, manage ongoing specials, create your new specials or mass unit, delete, clean your bases (specials completed) and all that easily with one click and Ajax

Easy configuration
- Display or not the countdown, limiting the number of max flash sales, exclude  products or categories of this automation, promotions random percentage between min and max.

Save time
- Animate your shop with flash sales 7/7

 
With this SAMI Intelligent you choose your setting and you are free
Funzioni
Trigger Flash sales during the visit and boost your business.
 
When a visitor views a product, flash sale is automatically generated after a consultation time (adjustable trip time).

Alternatively, when a visitor returns twice time on a product or third time ...

The configuration is unlimited and you choose all

- Number of visits before triggering the flash sale
- Percentage reduction on the number of visits
- Reduction of time depending on the number of visits
- Maximum number of flash sale on your site
- Exclude the products and categories of auto mechanics
- Set a time between two shots by the same client
- Countdown to the flash sale (text color, background color, text font, size ...)
- Ability to change and simply translate the text: "End of the Flash-sale"

 
 
Customers buy more
Saves time
Animation Shop 7/7
Manage and analyze all discount
 
SAMI Intelligent boost sales alone and fast !
SAMI = System Animation Merchant Interactive
Acquistati di solito insieme
Community developer Sviluppato da

PrestaShop v1.4.0.1 - v1.6.1.17 Compatibilità

PrestaShop Sviluppato da

PrestaShop v1.5.0.0 - v1.7.2.4 Compatibilità

Community developer Sviluppato da

PrestaShop v1.5.0.0 - v1.7.2.4 Compatibilità
Ciò che i tuoi clienti apprezzeranno
Supporto e aggiornamenti
Disponi automaticamente di 3 mesi di supporto per questo prodotto.
Per 90 giorni dopo l'acquisto, benefici di un'assistenza tecnica e funzionale, oltre che dell'accesso agli aggiornamenti disponibili per questo prodotto.
Installazione
Installation in one click + documentation 
Novità nella versione 42.0.0(18/09/2016)
Informazioni sullo sviluppatore
14/12/2009

Venditore PrestaShop

France

Paese Regione
Hai una domanda?
Bisogno di aiuto?
Lo sviluppatore ti risponde in