Modulo PayPal buy now button
Sviluppato da
Community developer
(6 voti)
La valutazione media include tutte le recensioni degli ultimi sei mesi.
+100
downloads!
PrestaShop
1.3.0.1 - 1.6.1.15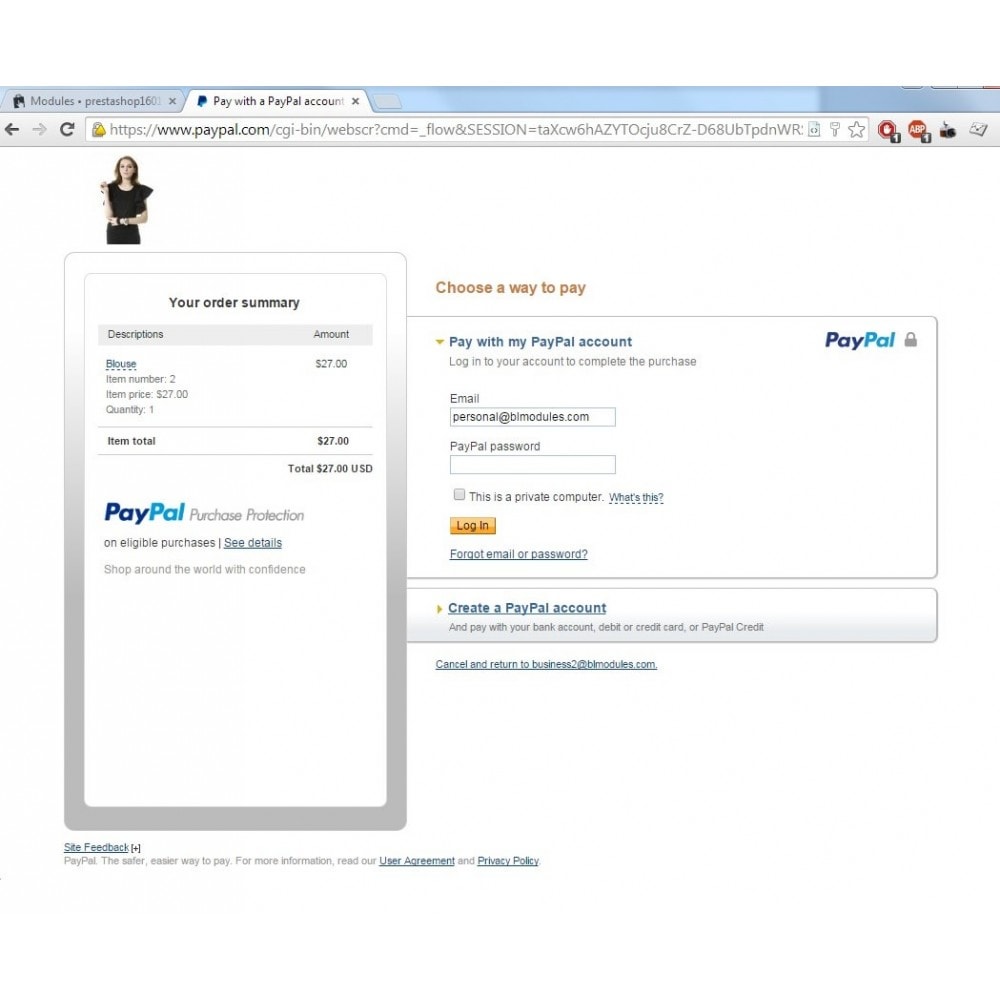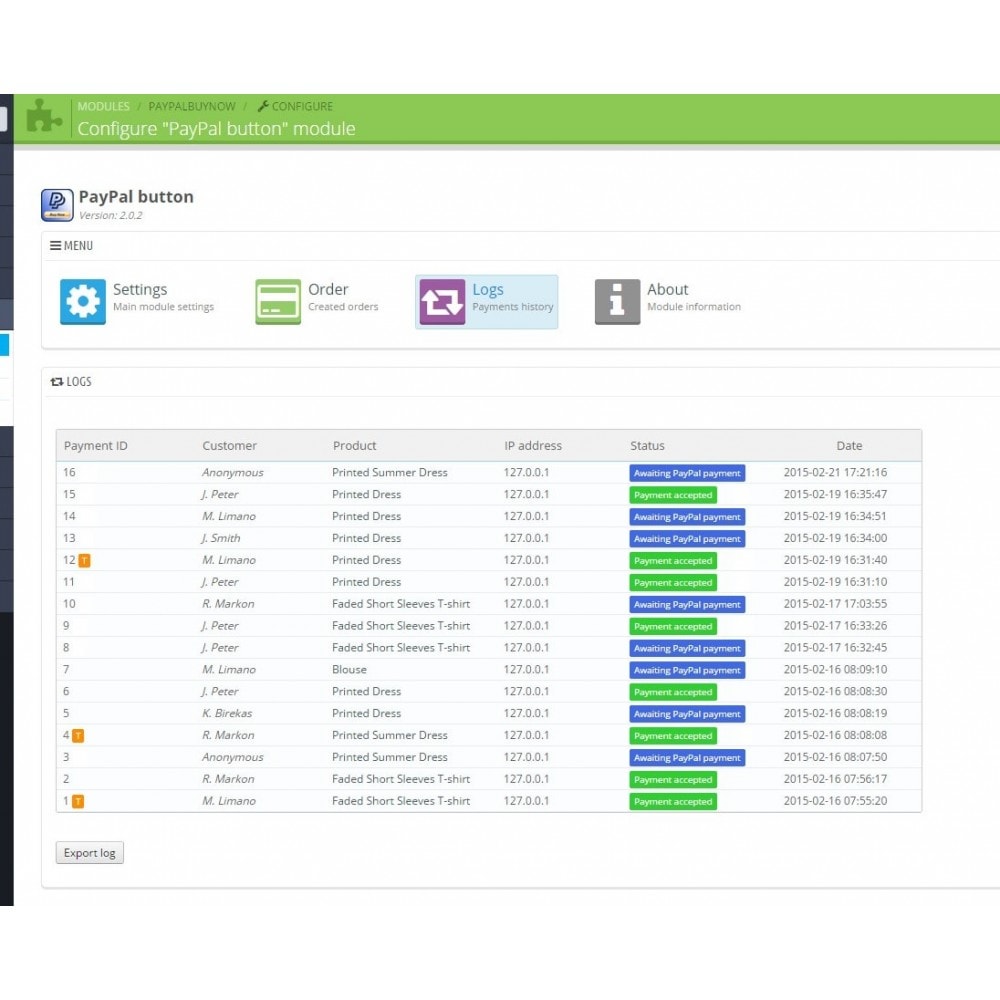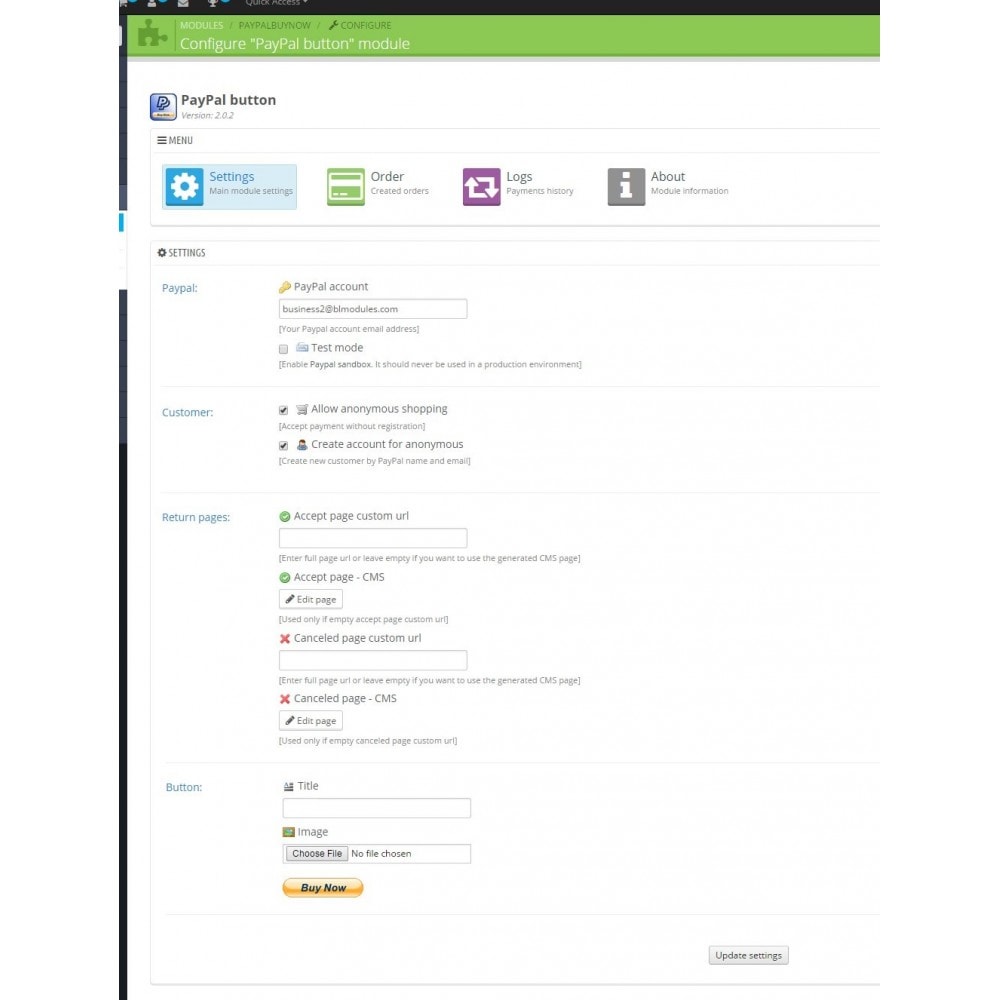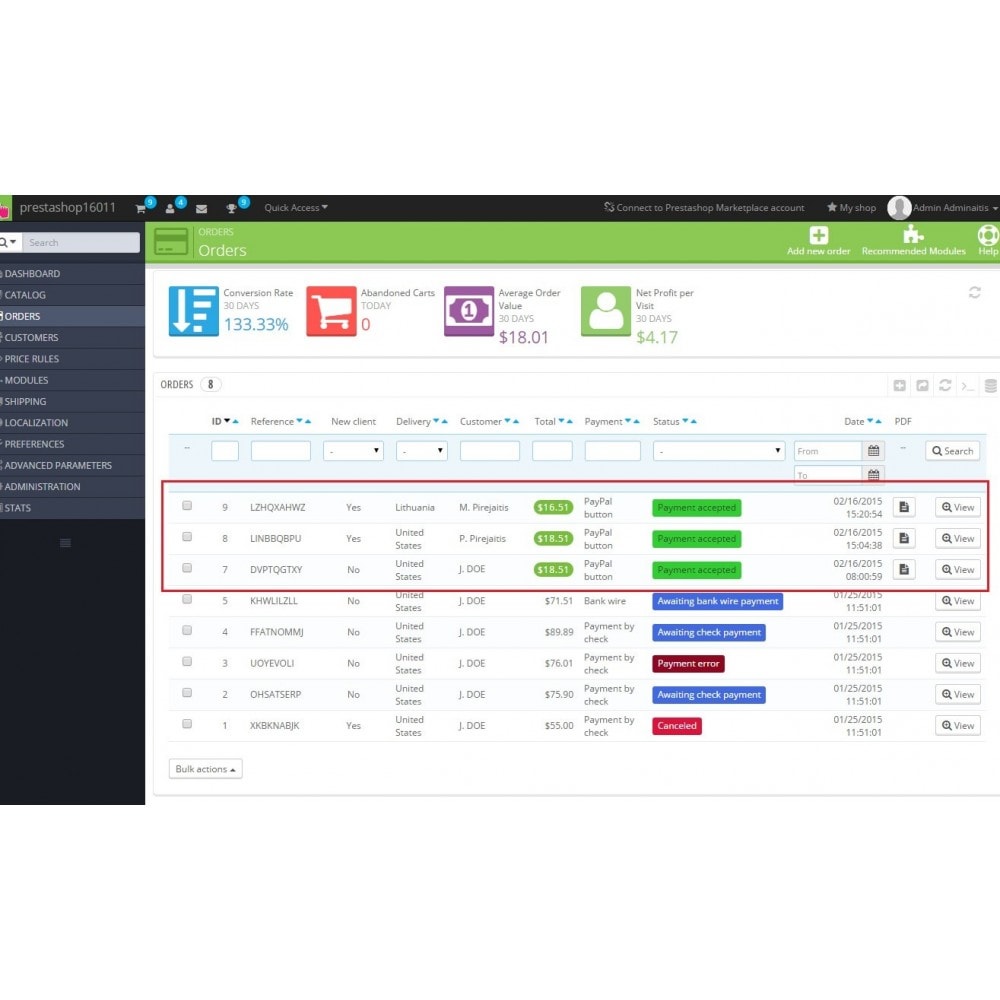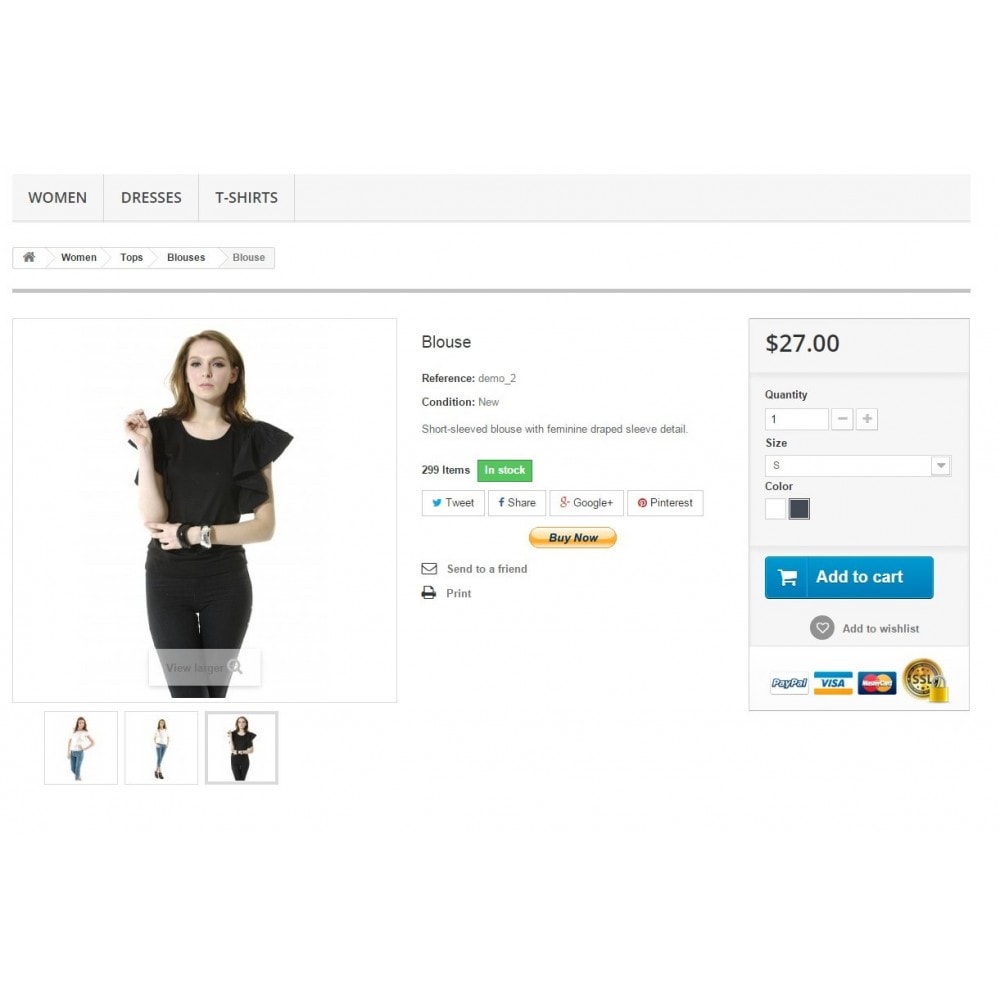 Descrizione
To let your customers buy one item at a time, put a "PayPal Buy Now" button on your Prestashop.
Your customers then are able to buy an item just with one click.
Ciò che questo prodotto ti offre
After successfully purchasing - module automatically create a order and you easily find it in
Prestashop admin panel. You do not need more to connect to the Paypal account and check new
orders. If anonymous users are buying from your store, the module has feature create new account
by Paypal payment data.
Accept credit cards, debit cards, and PayPal payments right away. There are no monthly, set-up, or
cancellation fees and only low transaction fees. Buyers don't need a PayPal account to pay you. In
order to access payments you receive, you will need a Premier or Business PayPal account. Improve
buyer experience – with customizable buttons and secure payments, happy customers become
repeat customers.
Funzioni
Easy to implement
Automatically create a order
Get payment history and details
Translate button title
Change default button for different languages
Enable / Disable test mode (sandbox)
Enable / Disable anonymous shopping
Create new customer by PayPal name, address and email
Add payment "Accept" and "Canceled" pages
Supporto e aggiornamenti
Disponi automaticamente di 3 mesi di supporto per questo prodotto.
Per 90 giorni dopo l'acquisto, benefici di un'assistenza tecnica e funzionale, oltre che dell'accesso agli aggiornamenti disponibili per questo prodotto.
Installazione
The installation of module is very simple. Login to Prestashop admin panel, click on "Modules" tab.
Then click "Add a new module" link and upload "Paypal bu now" module. After this just click "Install" button and it is done. Then you need insert PayPal account ID (Module page > Settings > PayPal account ).

Acquistati di solito insieme
Community developer Sviluppato da

PrestaShop v1.3.0.1 - v1.6.1.15 Compatibilità

PrestaShop Sviluppato da

PrestaShop v1.4.0.1 - v1.6.1.17 Compatibilità

PrestaShop Sviluppato da

PrestaShop v1.6.0.4 - v1.7.2.2 Compatibilità
Novità nella versione 2.0.2(22/02/2015)
Automatically create a order
Get payment history and details
Informazioni sullo sviluppatore
15/10/2010

Venditore PrestaShop

Lithuania

Paese Regione
Hai una domanda?
Bisogno di aiuto?
Lo sviluppatore ti risponde in