Modulo Vertical Menu 4 SEO
Sviluppato da
Community developer
PrestaShop
1.4.0.1 - 1.6.0.11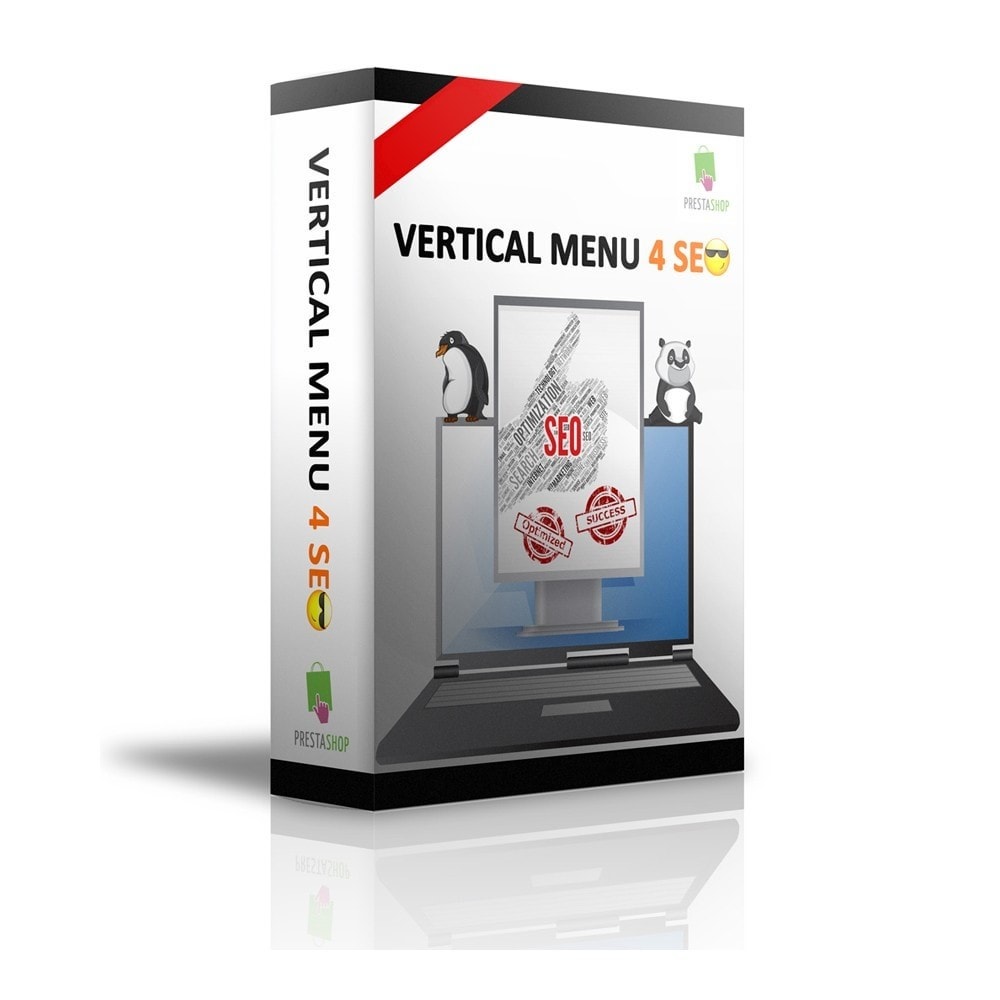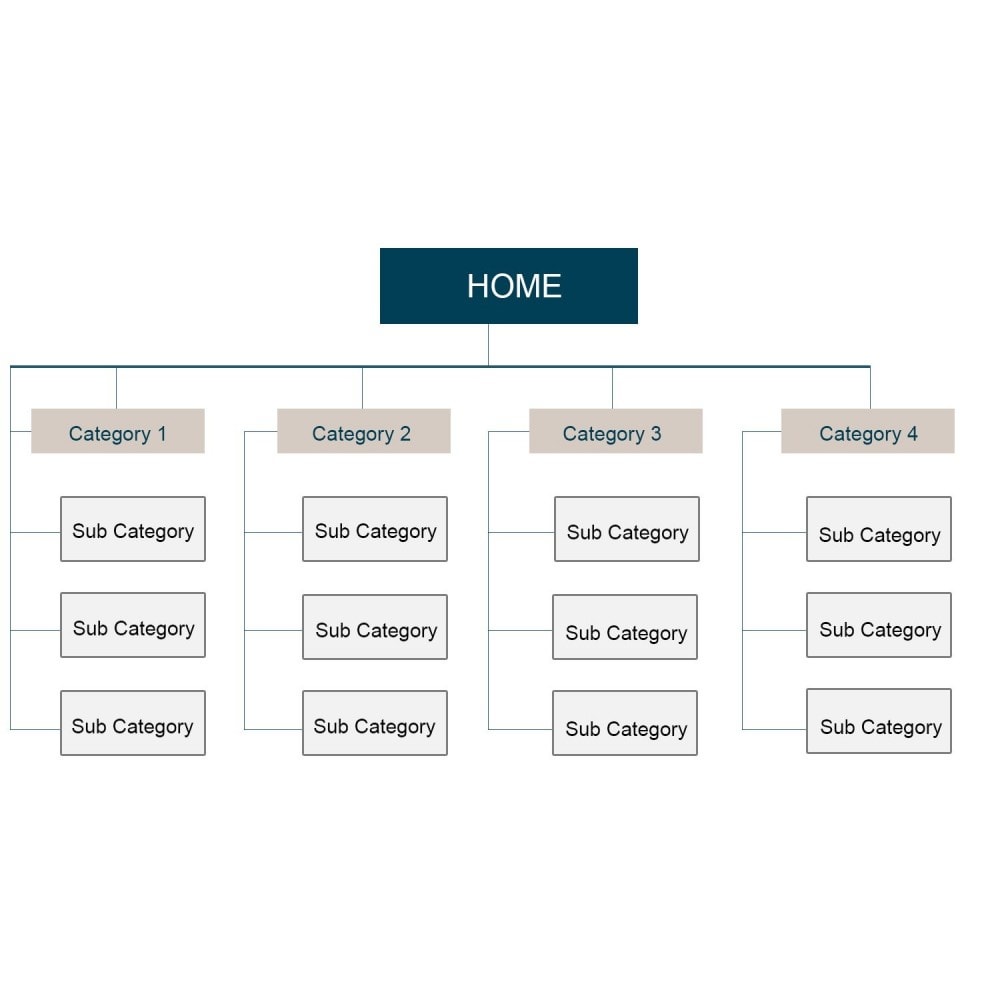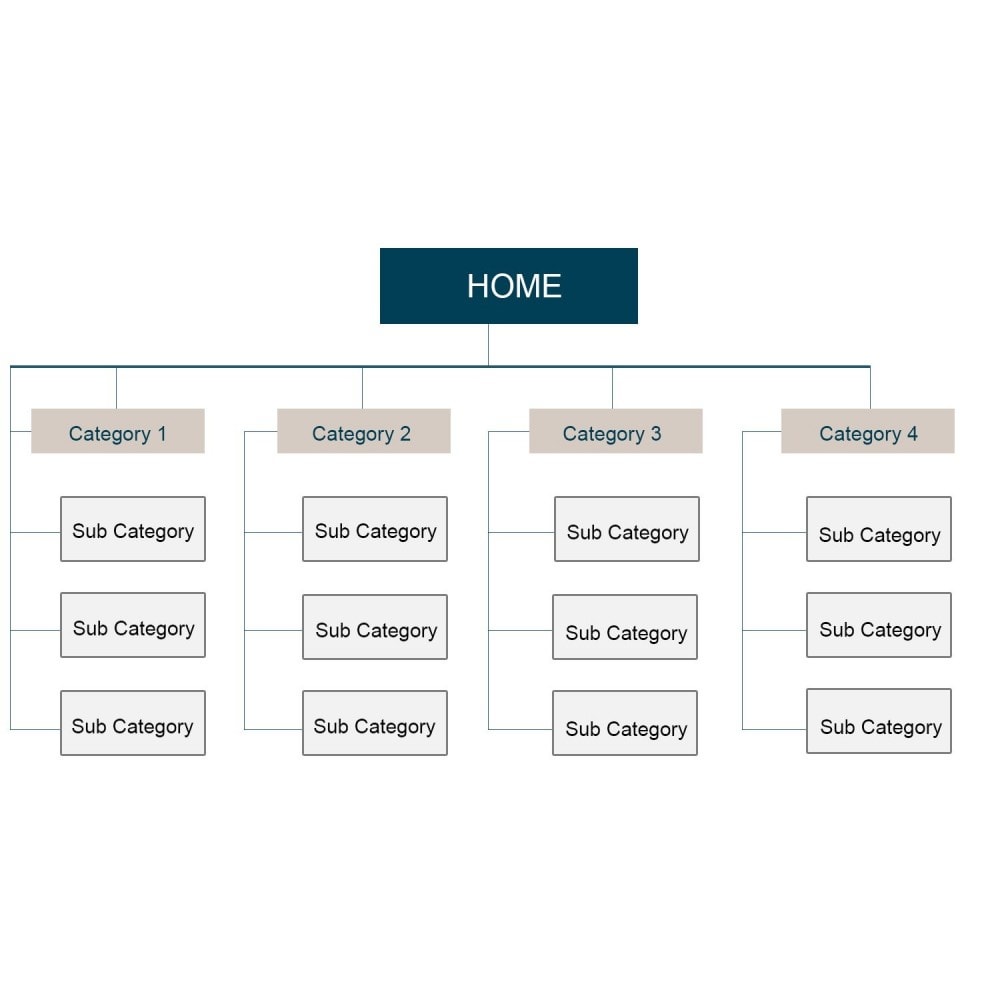 Descrizione
Vertical Menu 4 SEO replaces the vertical menu of PrestaShop to encourage a silo structure. Ultimate SEO for your shop!
 
Ciò che questo prodotto ti offre
Traffico Ottimizza l'indicizzazione naturale (SEO) su tutti i motori di ricerca
The original vertical menu on PrestaShop which lists product categories is not optimal for SEO , especially if you have a large number of product categories, which have nothing to do with the other one .

For example if you have 50 categories of products: your current vertical menu generates 50 links on every page of your store. Too many internal links in addition to others present on each of your pages .

The second drawback with your current vertical menu is if you have classes with no connection between them . For example, you sell creams for the face, and decorative objects. Two classes of completely different products. For the user this is not a problem, but for Google robots , it is incoherent ... And it will hurt your SEO / positioning.

By installing Vertical Menu 4 SEO, nothing will change for your visitors , but everything will be different for Google bots :

_ On your Home page , Google vera that each of your main categories.

_ Once in a main category , Google will see the subcategories of that category only, you will not see the page in this category related to a subcategory of another category . He does not see the links that lead to other major product category.

When Google visits a primary category of products, it is in its silo. The silo of the theme of this category.

This module implements an advanced technique for SEO of your shop. If you want more information on the subject, I recommend you type " SEO Silo " on Google .
Funzioni
Just install , activate Vertical Menu 4 SEO and disable your old vertical menu that lists your product categories. Provides an online store with a silo structure.
No configuration required.
Vertical Menu 4 SEO automatically code the link of the category either html or Ajax to make things different for search engines. 
Supporto e aggiornamenti
Disponi automaticamente di 3 mesi di supporto per questo prodotto.
Per 90 giorni dopo l'acquisto, benefici di un'assistenza tecnica e funzionale, oltre che dell'accesso agli aggiornamenti disponibili per questo prodotto.
Acquistati di solito insieme
Community developer Sviluppato da

PrestaShop v1.4.0.1 - v1.6.0.11 Compatibilità

PrestaShop Sviluppato da

PrestaShop v1.5.0.0 - v1.7.2.2 Compatibilità

PrestaShop Sviluppato da

PrestaShop v1.3.0.0 - v1.7.2.2 Compatibilità
Novità nella versione 1.0(14/12/2014)
Informazioni sullo sviluppatore
26/02/2012

Venditore PrestaShop

France

Paese Regione
Hai una domanda?
Bisogno di aiuto?
Lo sviluppatore ti risponde in