Modulo Stock in the Channel Automatic Integration solution
Sviluppato da
Wasato
Partner
Agency
PrestaShop
1.3.1.0 - 1.6.1.17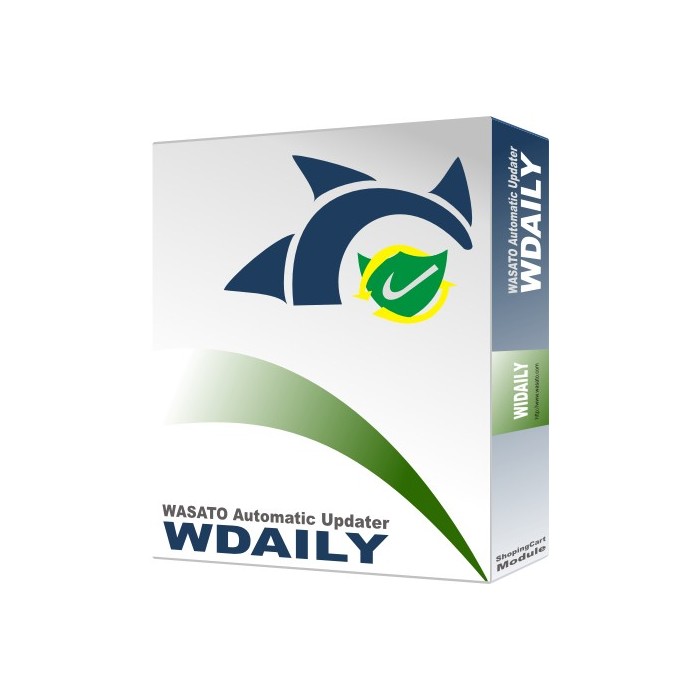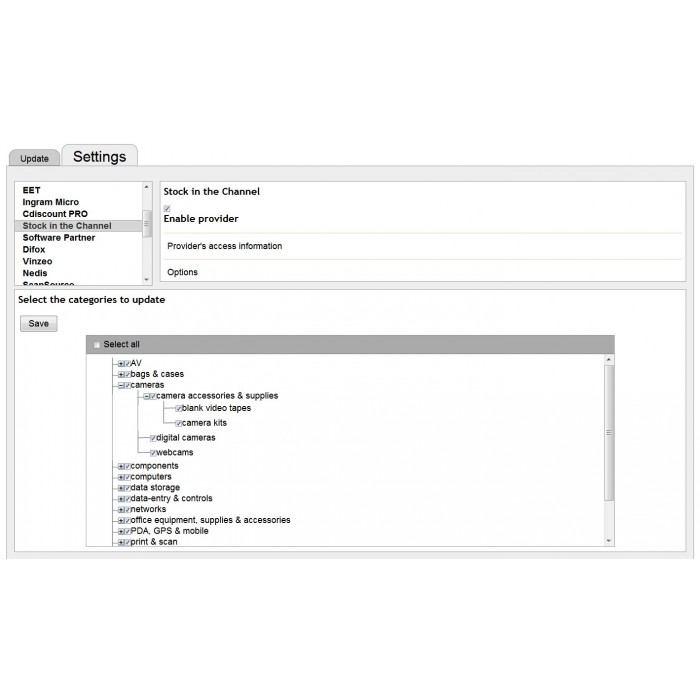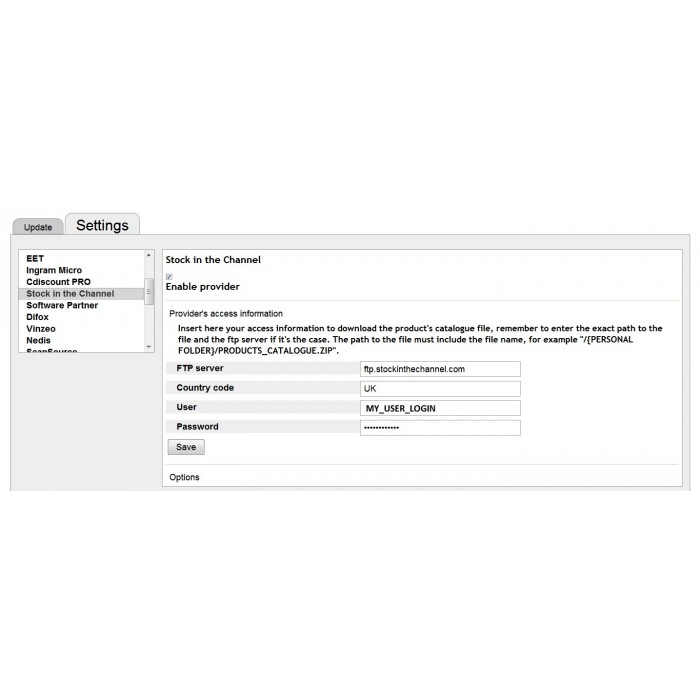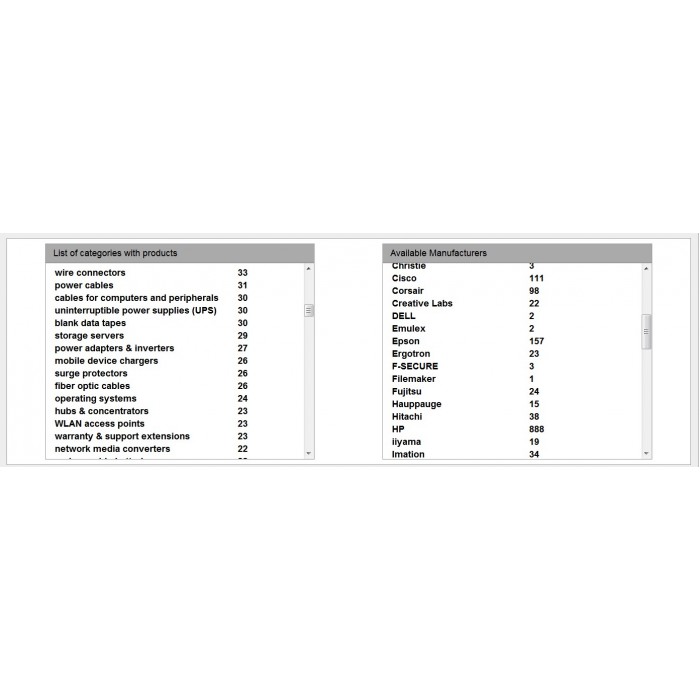 Descrizione
Stock in the channel generates over 35,000 page views a day from a group of 11,000 UK IT resellers. Over 90 UK distributors are included with over 10,000 separate feeds being imported daily.
Ciò che questo prodotto ti offre
Stock in the channel offers you the opportunity to search the stock of your products on over 90 distributors and the possibility to compare prices from your suppliers with a top-end purchasing system for resellers. After the registration on the Stock in the channel website, you will get up to date pricing information from all your providers directly from one single system.
 
The data feed from thousands of products is updated each day by Stock in the channel and sincronize with your shop with our modules, their service allows the resellers to add their own selling price information according to the quotation system. Depending of your preferences the orders can be directly invoiced and use the drop-shipment system and you can keep track of the information of each order on one single place.
 
Funzioni
Create your products' catalogue in a few seconds
Keep your products information automatically updated
The solution will run directly from your server by setting a CRON job
User friendly interface
Free daily updates
Free support
Acquistati di solito insieme
Wasato Sviluppato da

PrestaShop v1.3.1.0 - v1.6.1.17 Compatibilità

PrestaShop Sviluppato da

PrestaShop v1.6.0.4 - v1.7.2.4 Compatibilità

PrestaShop Sviluppato da

PrestaShop v1.6.0.4 - v1.7.2.4 Compatibilità
Ciò che i tuoi clienti apprezzeranno
Reduce the cost of creating a store catalogue
Mange over 90 resellers on a single place
Setup your preferecence on teh SINCH websote to download just the products that you need
The inventory is manage automatically and directly on SINCH
Supporto e aggiornamenti
Disponi automaticamente di 3 mesi di supporto per questo prodotto.
Per 90 giorni dopo l'acquisto, benefici di un'assistenza tecnica e funzionale, oltre che dell'accesso agli aggiornamenti disponibili per questo prodotto.
Installazione
The module includes an activation WIZARD to help you on checking out the server system requirements and activating the license.
Before installing this module, you need to verify that the server has the minimal system requirements to run this solution:  
PHP 5.3+
Supports PrestaShop from v1.2.x to v1.6.x
Maximum amount of memory a script may consume = 512M, recommended = 1024M
Maximum size of POST data that PHP will accept = 20M
Maximum execution time of each script, in seconds = 0
Maximum amount of time each script may spend parsing request data = -1
MySQL - Max allowed packet MIN 4M
MySQL - LOAD LOCAL INFILE enable
Ouput Buffering to 1
Allow URL open
GZIP enable
You need as well to have the following libraries:
Zlib
XML
Curl
mysql
DOM
Json
Informazioni sullo sviluppatore, Wasato
WASATO is a company that has enterprise-grade solutions made to help shop owners and web developers to create and manage any online store.It is a company that helps merchants all over the world to develop and grow online sales with flexible, innovative and cost-effective solutions.The company  powers hundreds of stores, and it is focused to help the users to setup and manage their store products' catalogue based on the data of their suppliers.
20/12/2011

Venditore PrestaShop

Switzerland

Paese Regione
Hai una domanda?
Bisogno di aiuto?
Lo sviluppatore ti risponde in