Modulo Order Multiple by product
Sviluppato da
Community developer
PrestaShop
1.6.0.4 - 1.6.1.17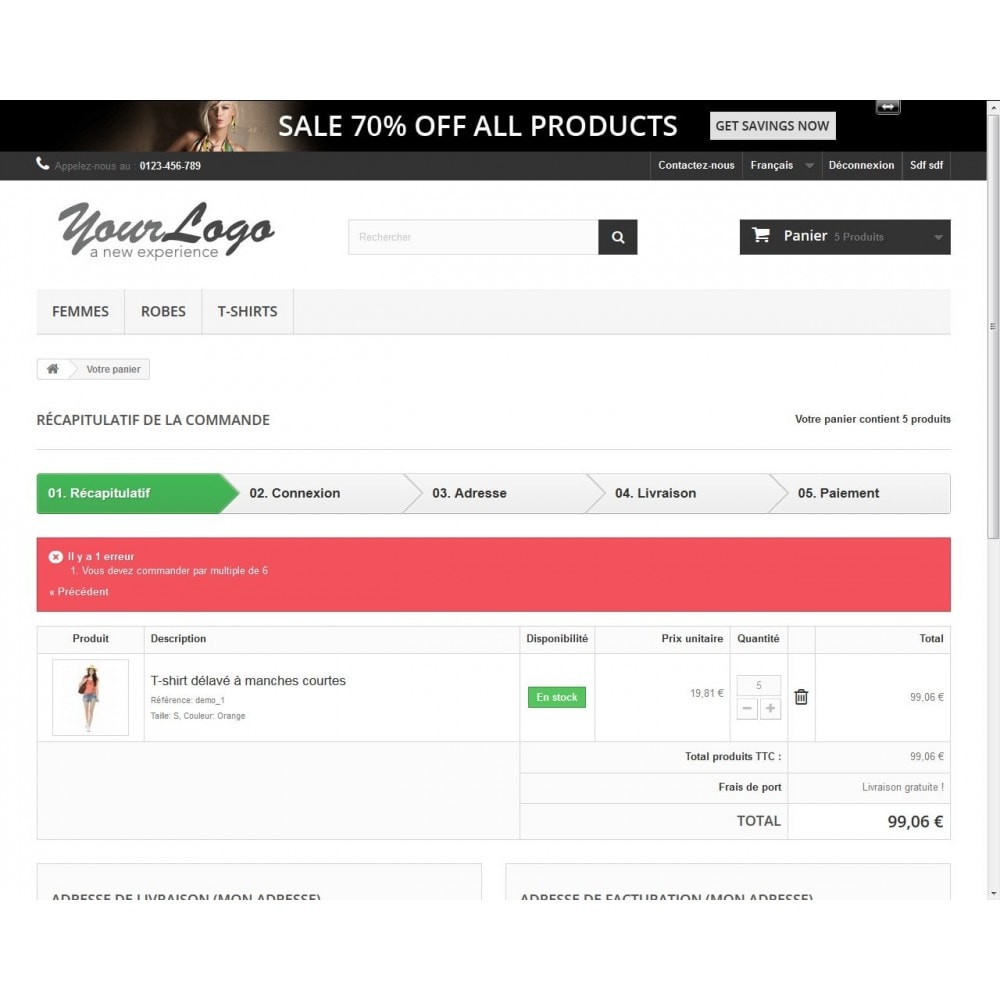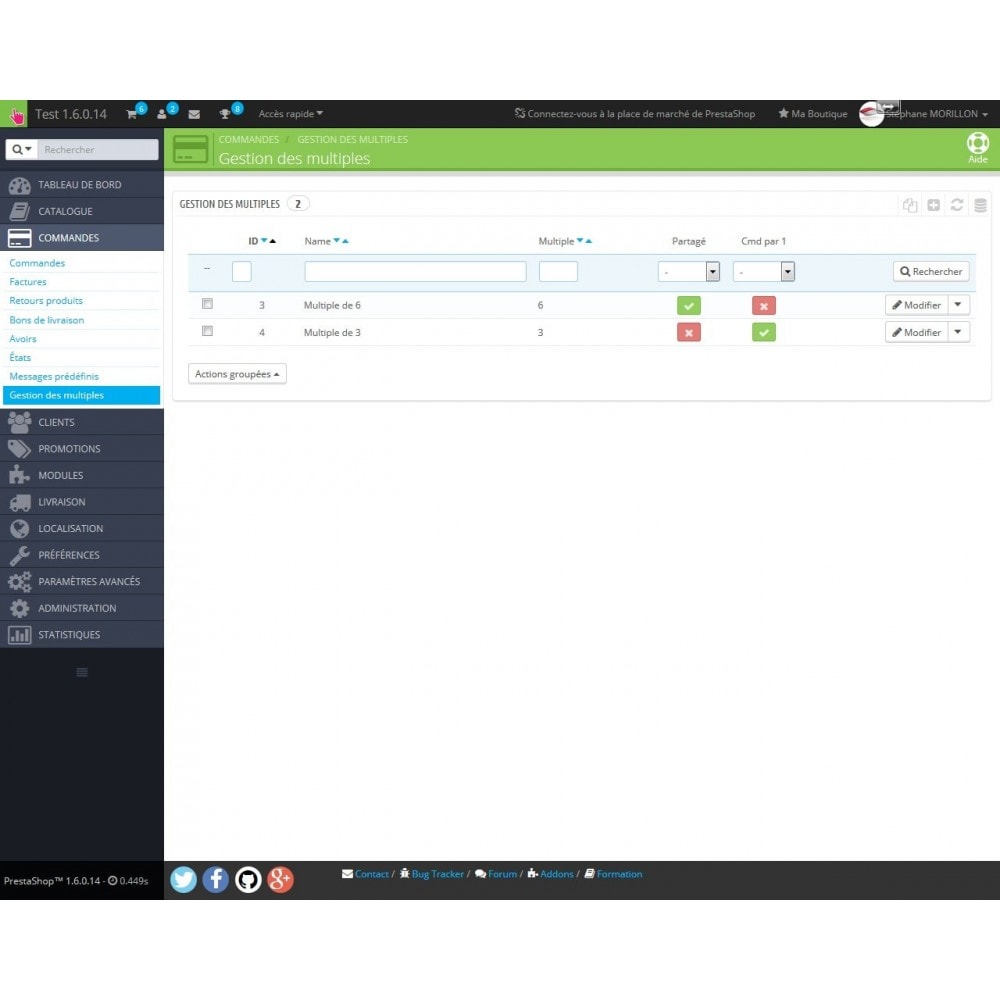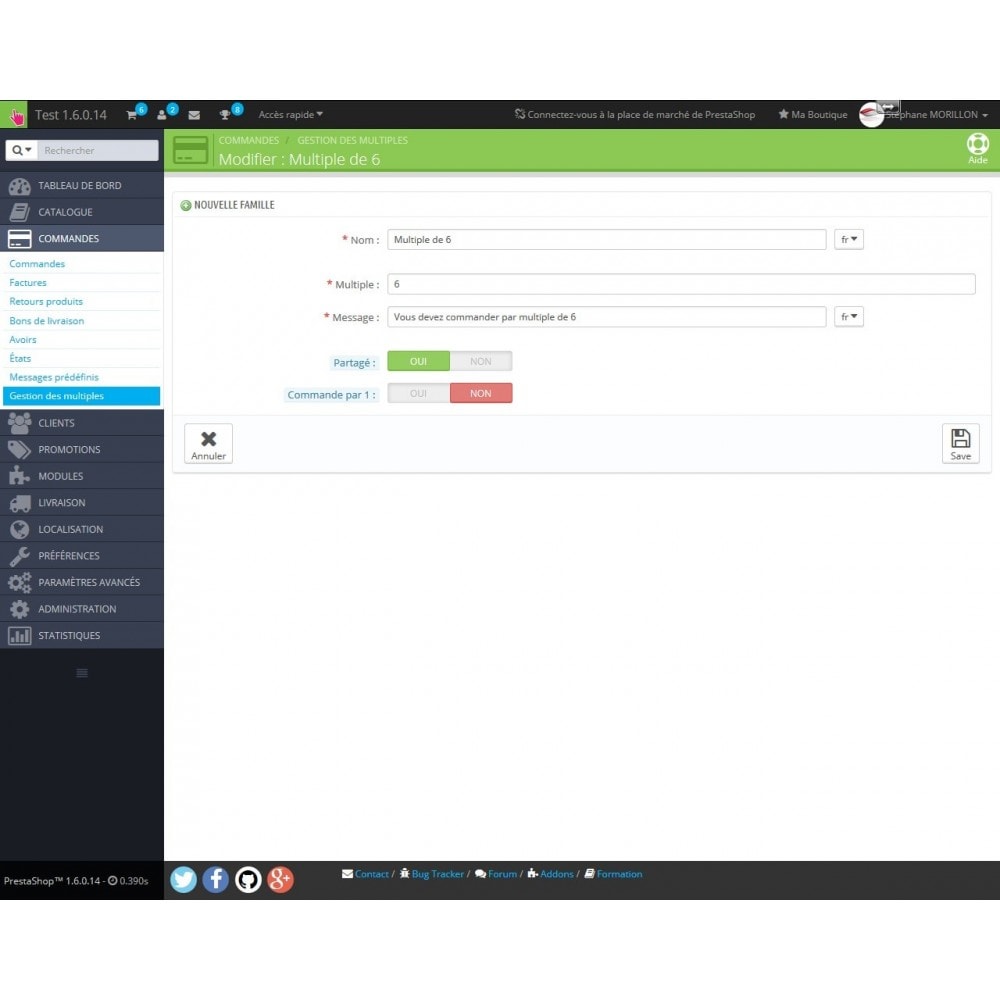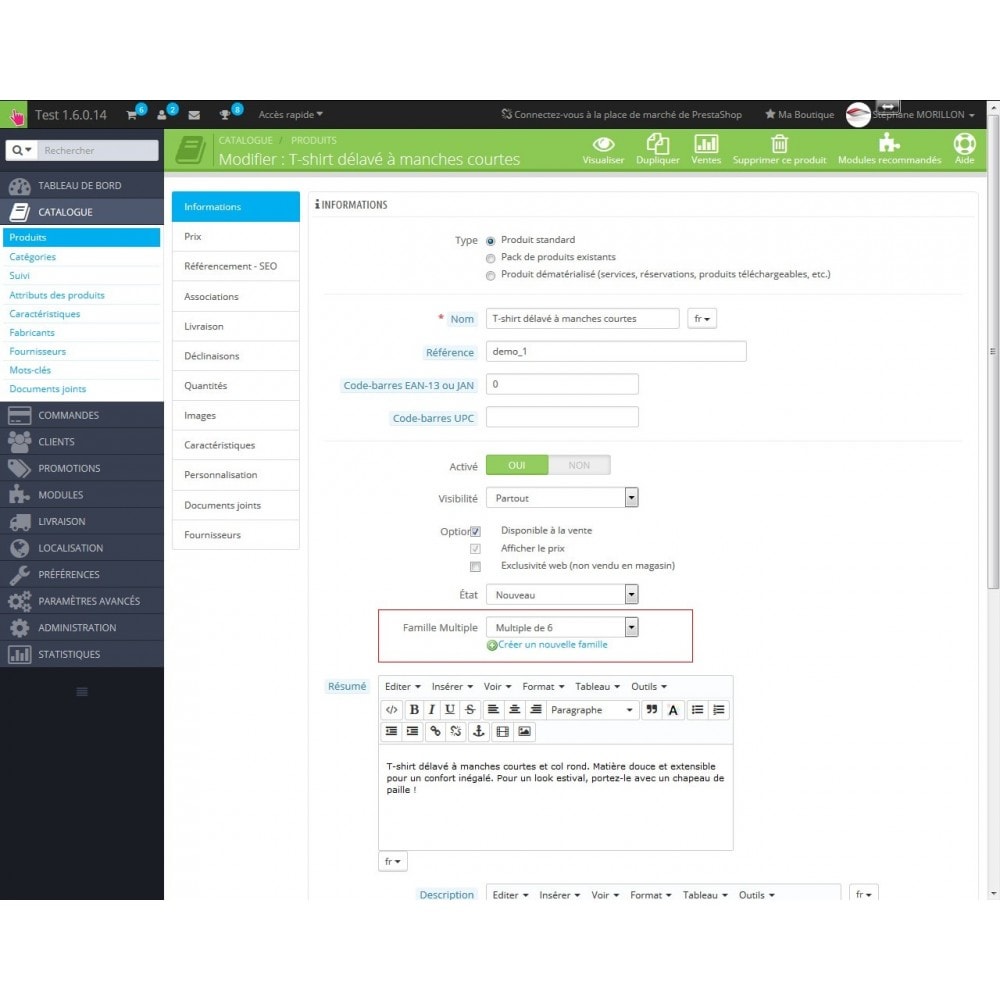 Descrizione
With these tools, you can now set the number of products sold based on a multiple!

The principle of the module is simple: you define product families indicating multiple controllable for this family.


Ciò che questo prodotto ti offre
Sell your batch products while leaving the possibility to your customers to create the content of these lots.
Allow your customer to create a product of panache.
Particularly suited to the sale of bottles

Funzioni
New in V2
You now have the opportunity for each family to choose whether the multiple is shared on all products in the family or product by product:

If the family is shared: the multiple control will be the sum of the quantities of the product family
If the family is not shared: multiple control will be on the quantity of each product independently


You can also allow the order by 1 on a family

Acquistati di solito insieme
Community developer Sviluppato da

PrestaShop v1.6.0.4 - v1.6.1.17 Compatibilità

Idnovate Sviluppato da

PrestaShop v1.4.0.1 - v1.7.2.4 Compatibilità

PrestaShop Sviluppato da

PrestaShop v1.5.0.0 - v1.7.2.4 Compatibilità
Altro
Concrete case
Take the example of a wine bottle shop selling.
Bottles of red wine are sold in multiples of 6, the white wine bottles a multiple of 3.
With this module, we define 2 families:

"Red wine" - 6 Multiple control
"White wine" - 3 Multiple control

Is then defined at the product page red wine bottles that these products are associated with the family "red wine" and family "white wine" for white wine products.

Thus configured, customers will only buy 6, 12, 18 ... bottles of red wine by mixing the various family products "Red Wine" and / or 3, 6, 9, 12 bottles of white wine ... by mixing the various family products "white wine".

Raccomandazione
Caution page Ajax Cart
On the cart page, errors do not update based on Ajax change the number of products (PrestaShop no handles errors messages refreshments such as Ajax to manage the minimum order).
An override is provided with the module to disable the ajax functionality of the shopping cart page and update the error messages depending on the amount of product change.

Caution One Page Checkout
This module is not compatible with this process control because it makes no verification of the constraints of the basket: in the same way, the minimum Prestashop control is not managed in the ordering process.
Supporto e aggiornamenti
Disponi automaticamente di 3 mesi di supporto per questo prodotto.
Per 90 giorni dopo l'acquisto, benefici di un'assistenza tecnica e funzionale, oltre che dell'accesso agli aggiornamenti disponibili per questo prodotto.
Installazione
Normal installation
Novità nella versione 2.0.3(22/03/2016)
Informazioni sullo sviluppatore
12/02/2012

Venditore PrestaShop

France

Paese Regione
Hai una domanda?
Bisogno di aiuto?
Lo sviluppatore ti risponde in