Modulo Current events in your shop
Sviluppato da
Community developer
PrestaShop
1.5.5.0 - 1.6.1.15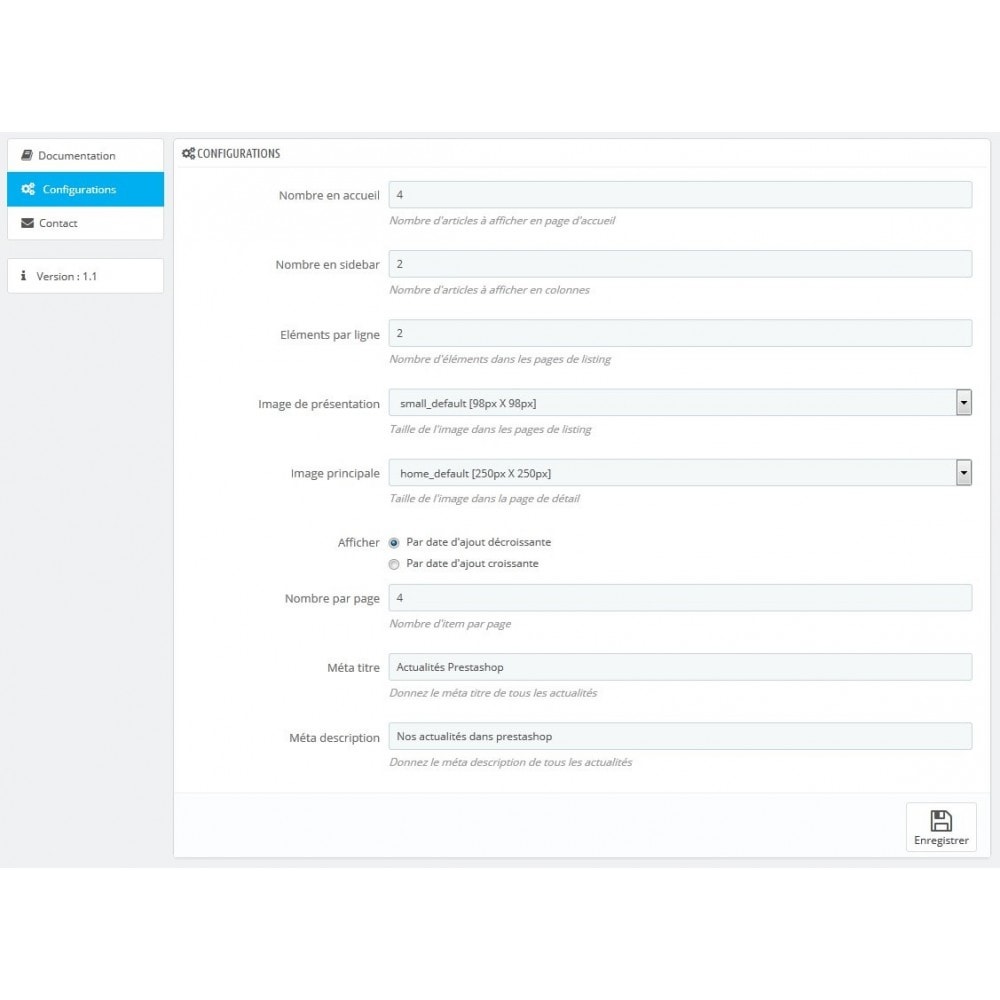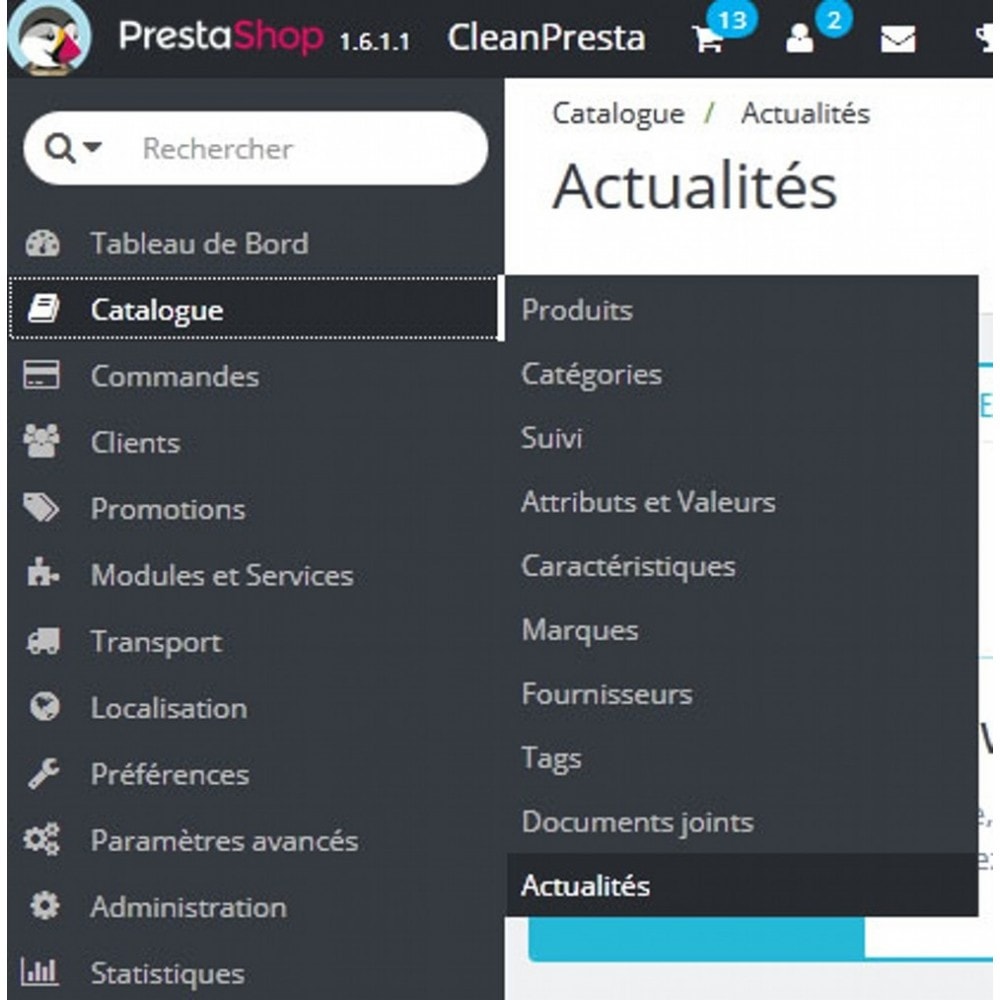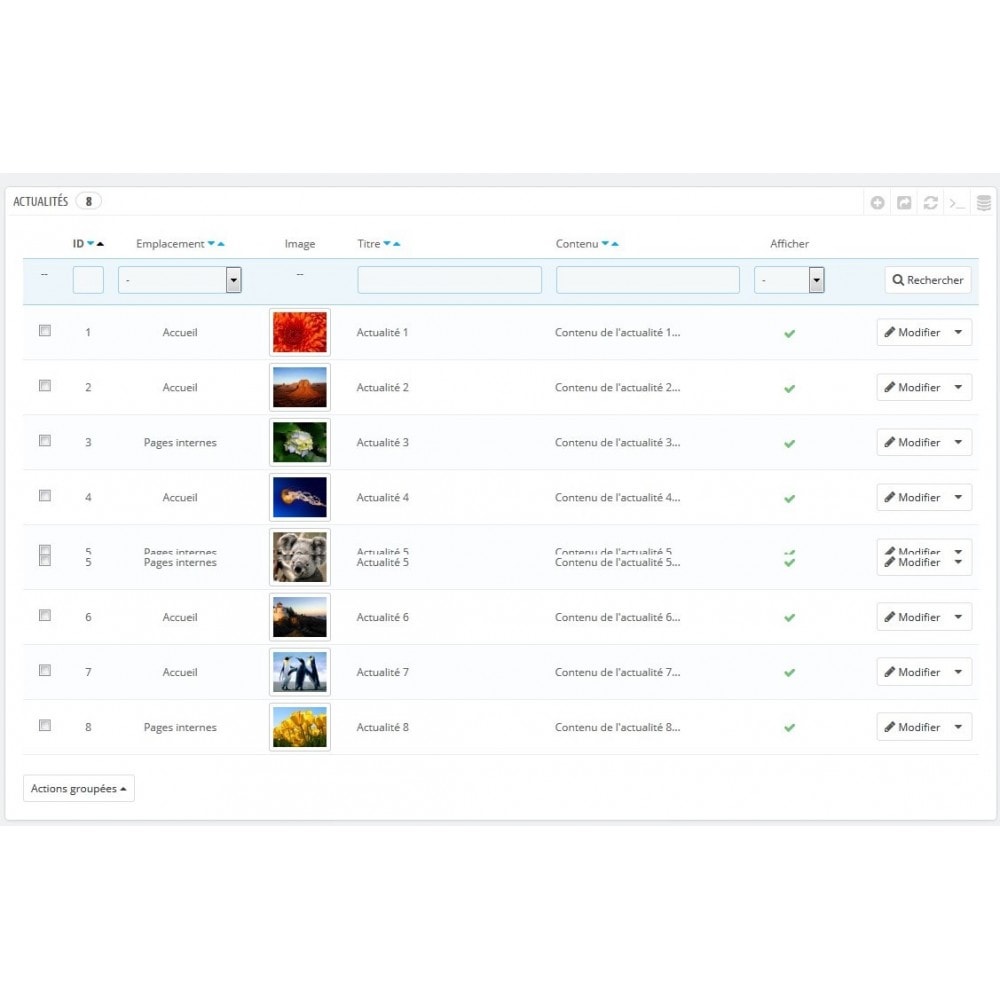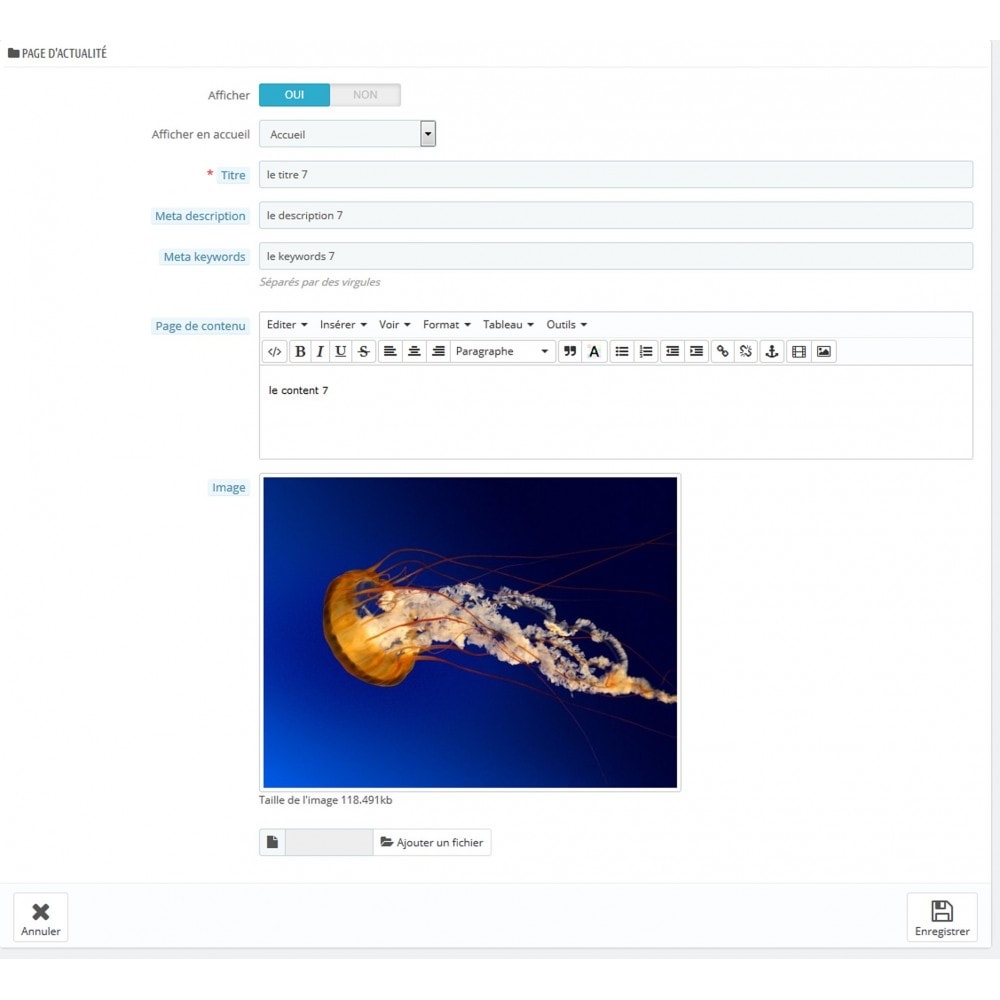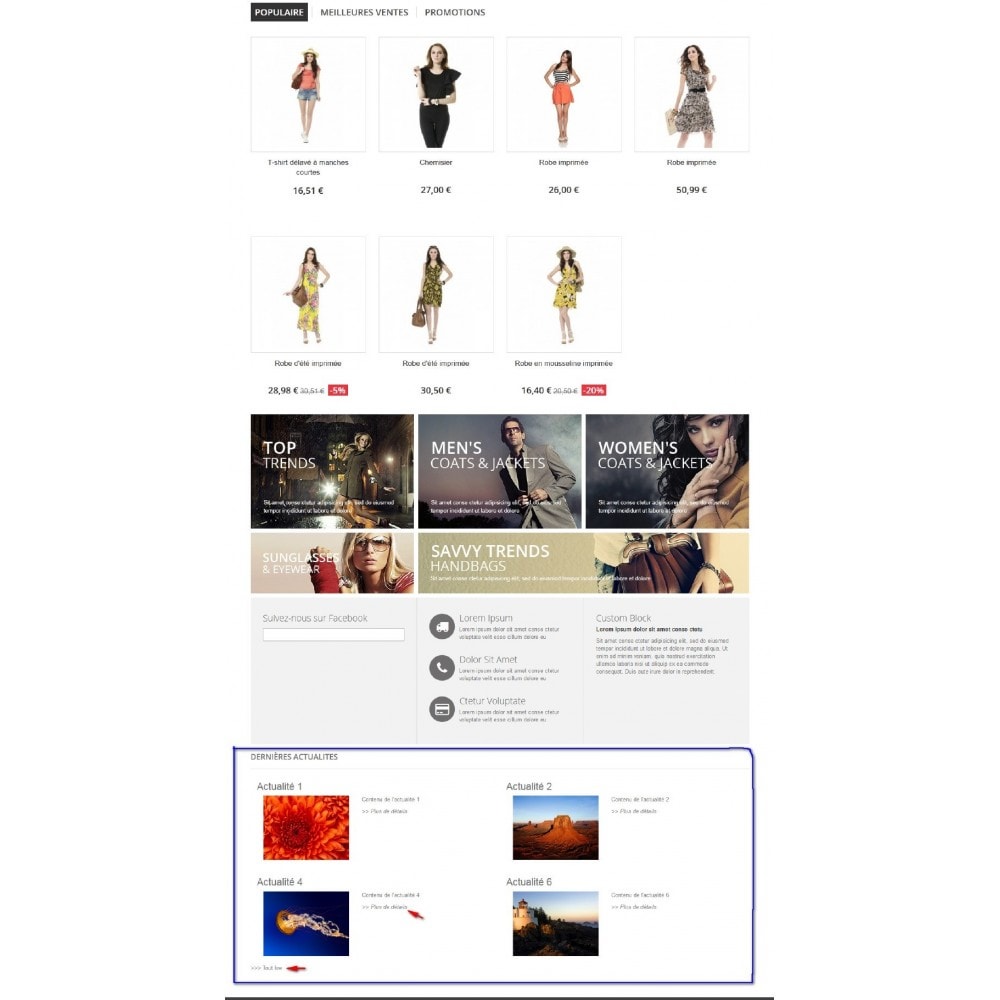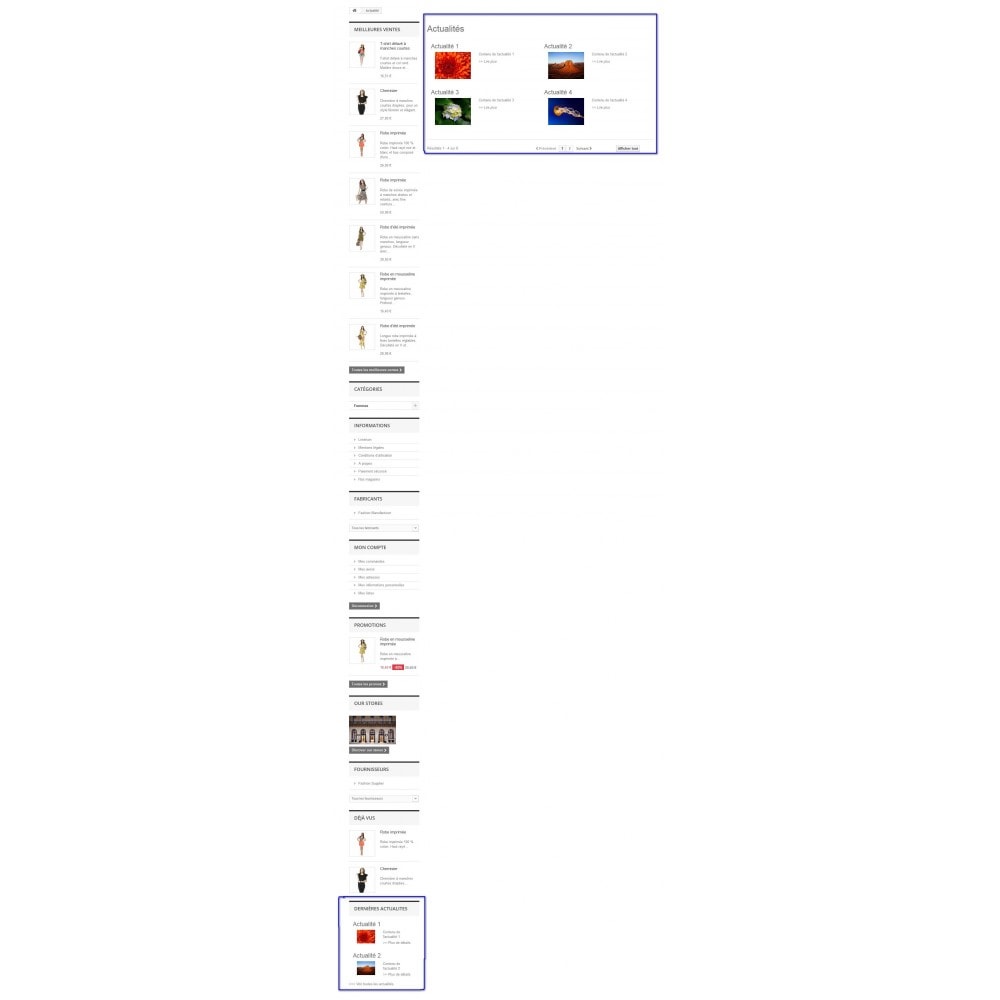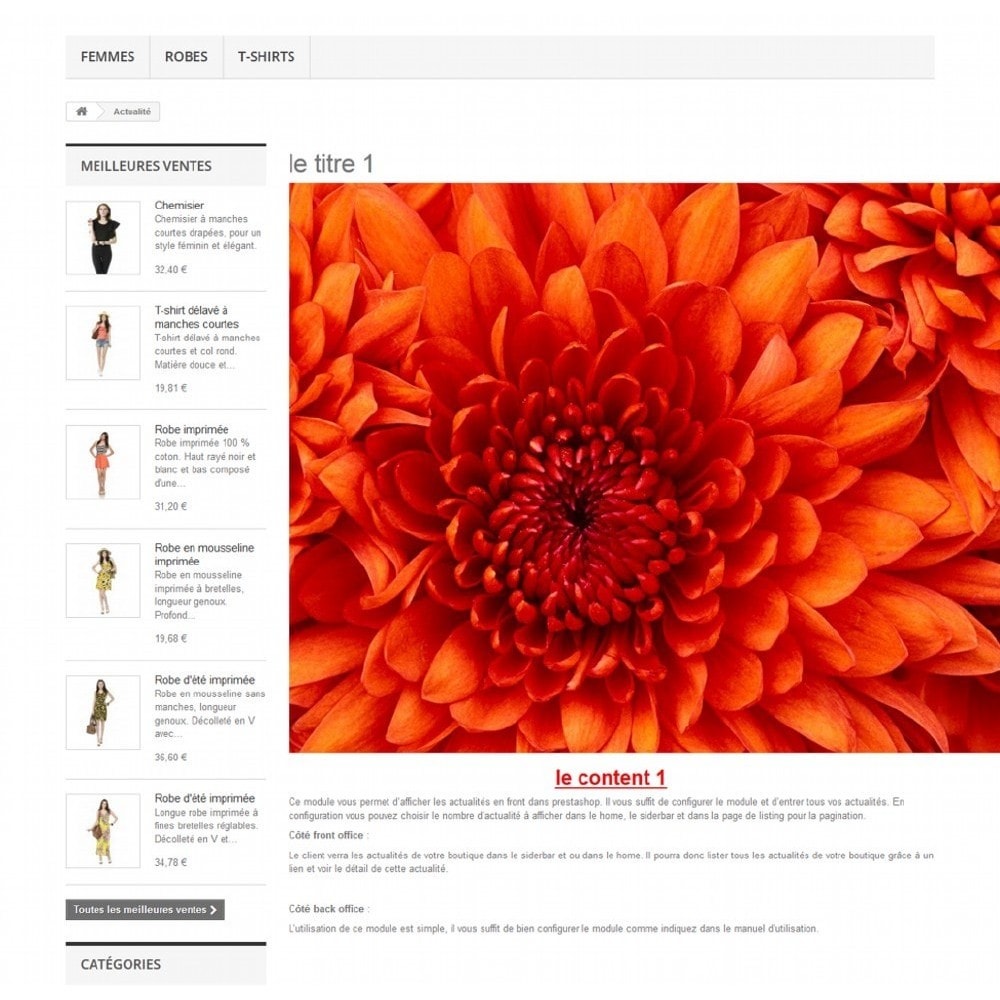 Descrizione
 This module prestashop enables you to define your current events and to post them in the sidebar, the home and the pages listing and detail.
Ciò che questo prodotto ti offre
Conversioni Consente di gestire promozioni
 Since it is necessary for you to inform your customers on the innovations of your shop, or the current events, this module comes to give you this possibility. It gives you the possibility well of detailing and of informing about the actus of your shop.
Funzioni
 This module enables you to post the current events in face in prestashop. It is enough for you to configure the module and to enter all your current events. In configuration you can choose the number of topicality to be posted in the home, the siderbar and in the page of listing for the pagination.

Side front office:
The customer will see the current events of your shop in the siderbar and or the home. He will be able thus to list all the current events of your shop thanks to a bond and to see the detail of this topicality.
 
Side back office:
The use of this module is simple, it is enough for you to configure the module well as indicate in the instruction manual.
 
Supporto e aggiornamenti
Disponi automaticamente di 3 mesi di supporto per questo prodotto.
Per 90 giorni dopo l'acquisto, benefici di un'assistenza tecnica e funzionale, oltre che dell'accesso agli aggiornamenti disponibili per questo prodotto.
Raccomandazione
 It is advised to empty all the mask and to regenerate the indices of the module "block layered" for its good performance on the level of navigation with facet.
Ciò che i tuoi clienti apprezzeranno
 The customers will be informed of the innovations. They will be able to thus see all the current events and to inform itself on the detail of a topicality.
Installazione
 This module settles normally like all the remainders. It does not overload any file, but with its own class model and controller for the management of the current events.
Acquistati di solito insieme
Community developer Sviluppato da

PrestaShop v1.5.5.0 - v1.6.1.15 Compatibilità

PrestaShop Sviluppato da

PrestaShop v1.1.0.0 - v1.7.2.1 Compatibilità

PrestaShop Sviluppato da

PrestaShop v1.5.0.0 - v1.6.1.16 Compatibilità
Novità nella versione 3.1.1(15/03/2016)
Upgrade of the list of the other module on let us addons
Update of the id addon of the module
Informazioni sullo sviluppatore
26/12/2015

Venditore PrestaShop

Cameroon

Paese Regione
Hai una domanda?
Bisogno di aiuto?
Lo sviluppatore ti risponde in