Modulo Content Revolution
Sviluppato da
Community developer
PrestaShop
1.6.0.4 - 1.6.1.17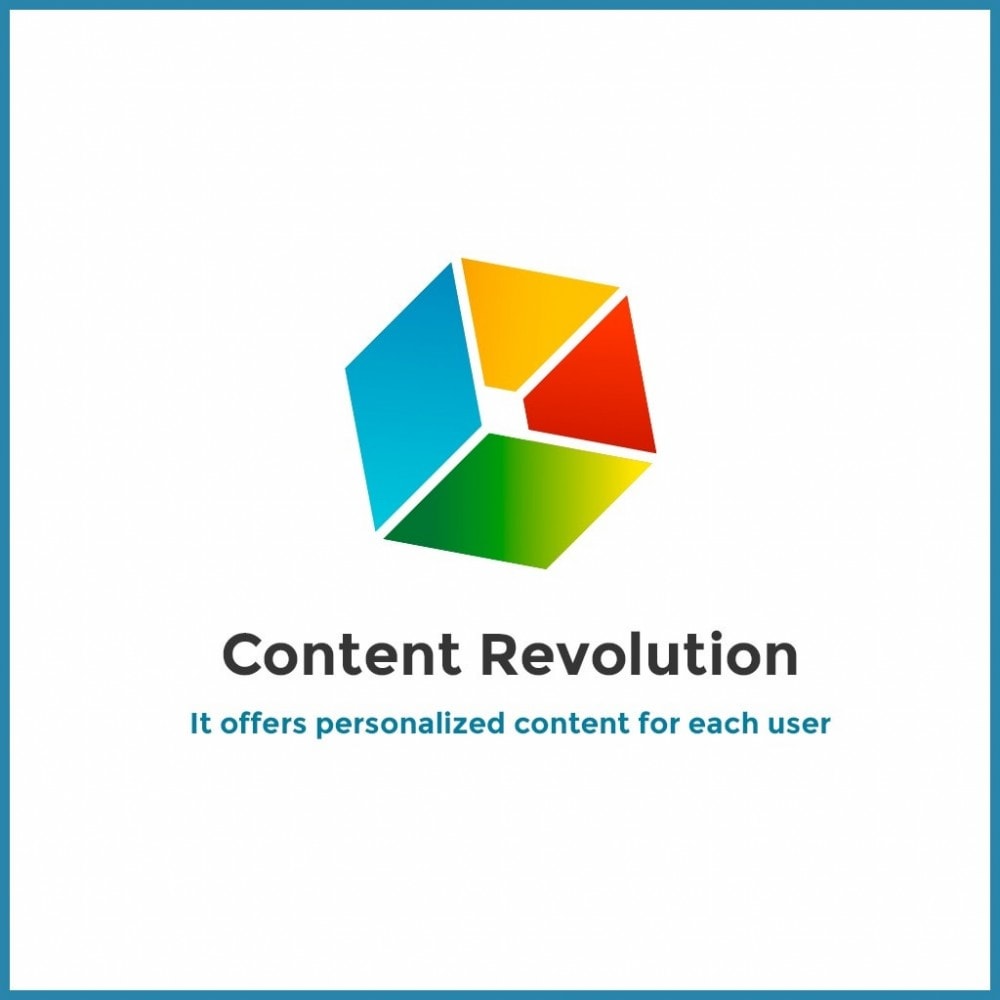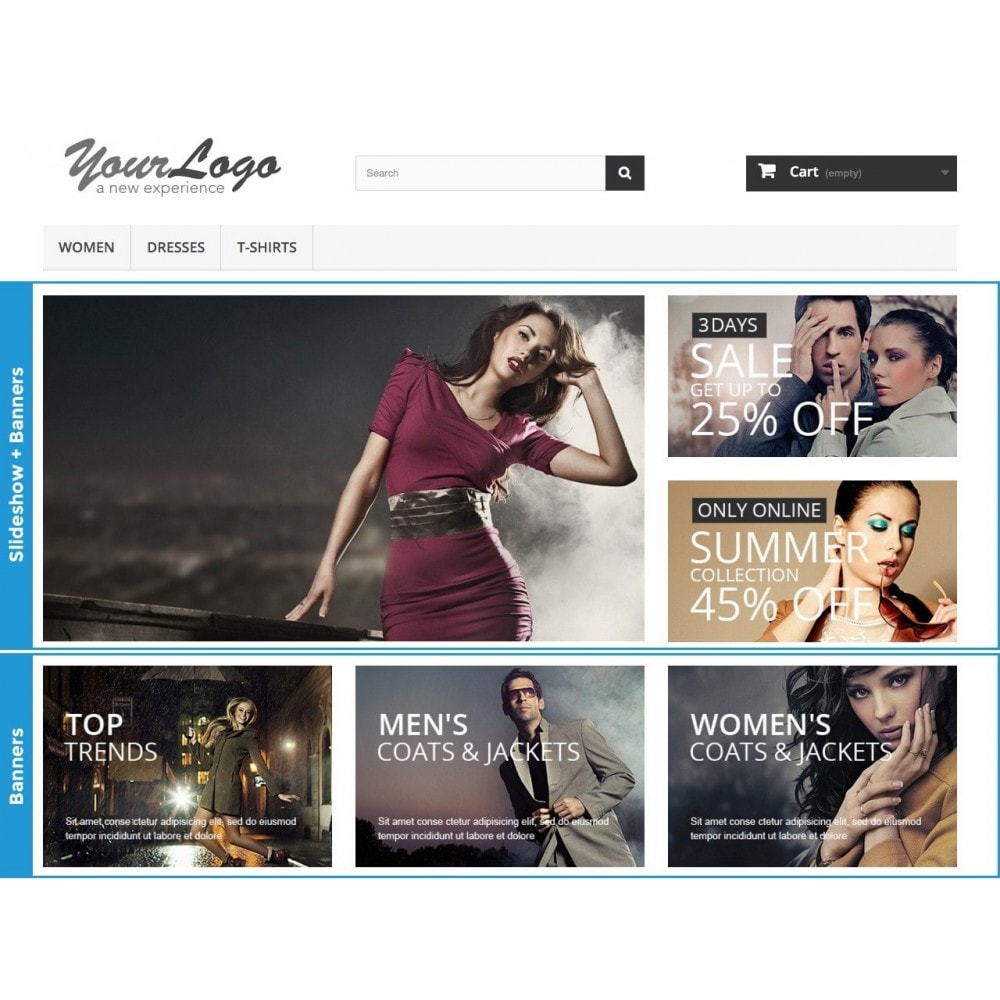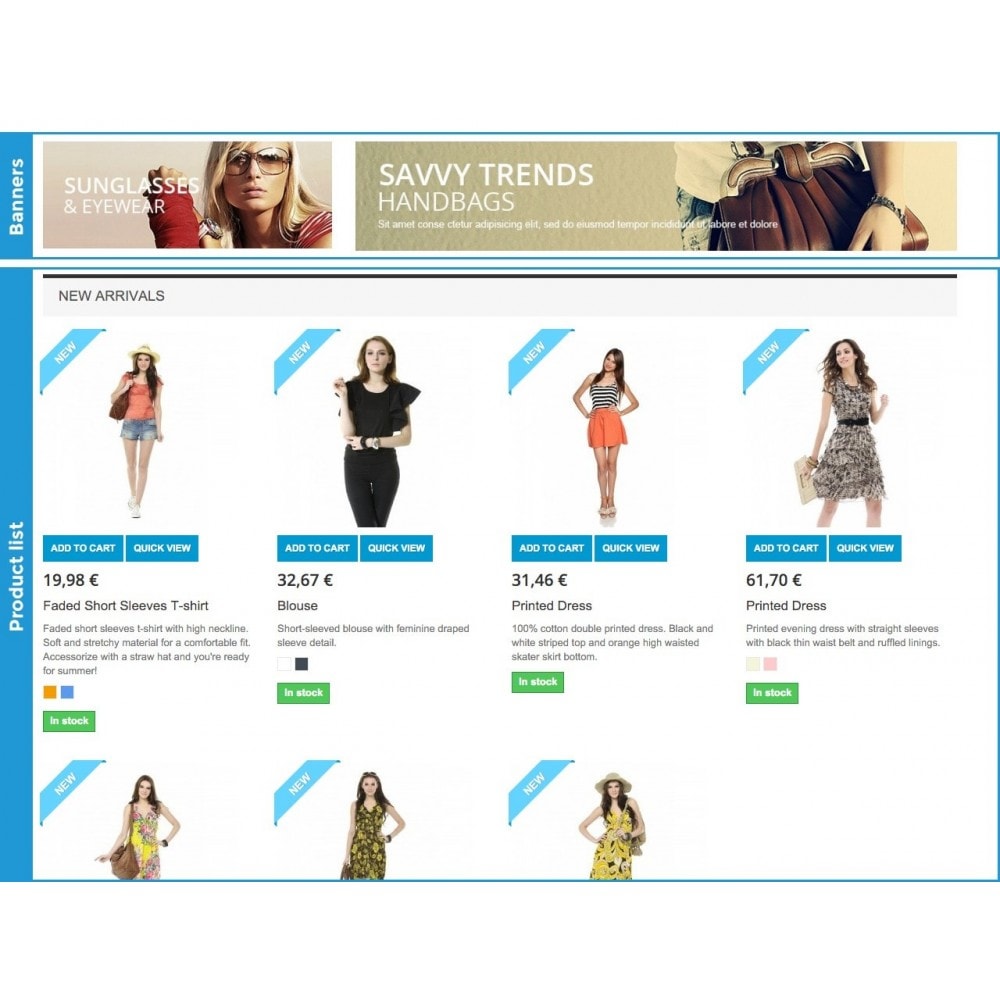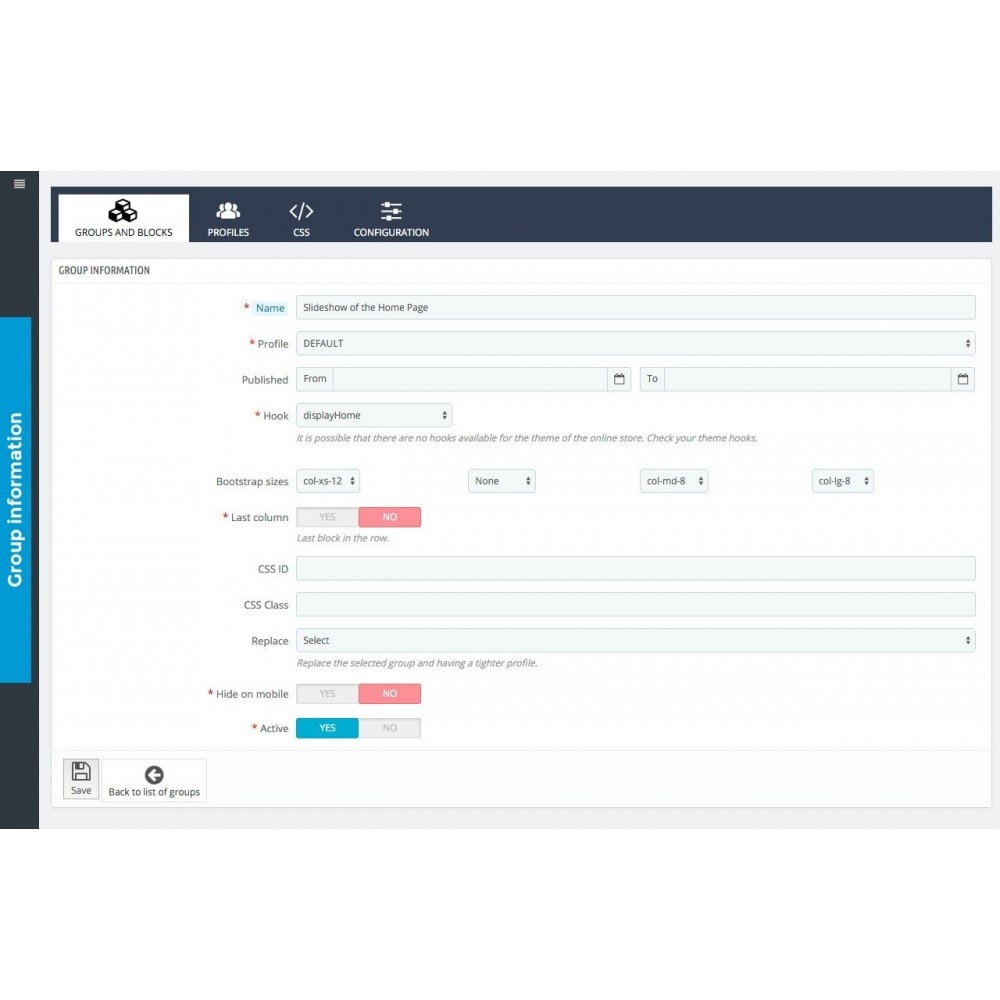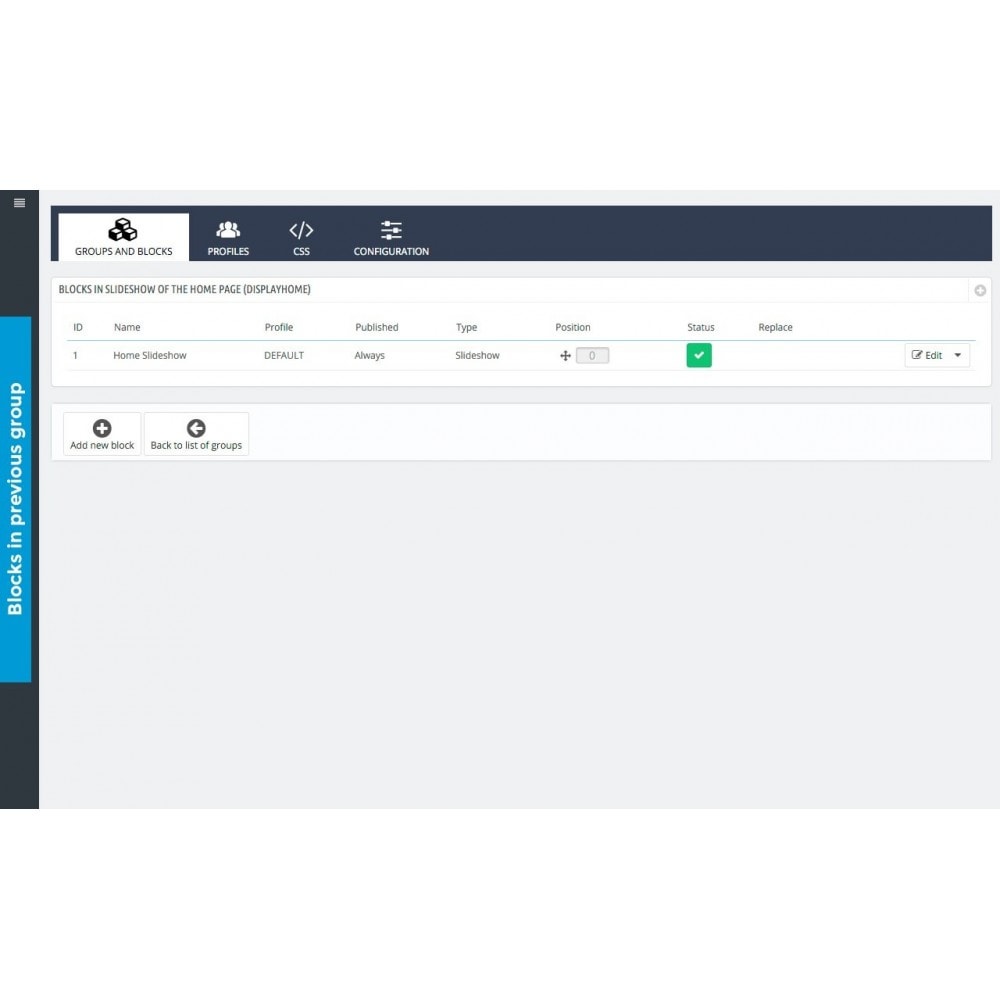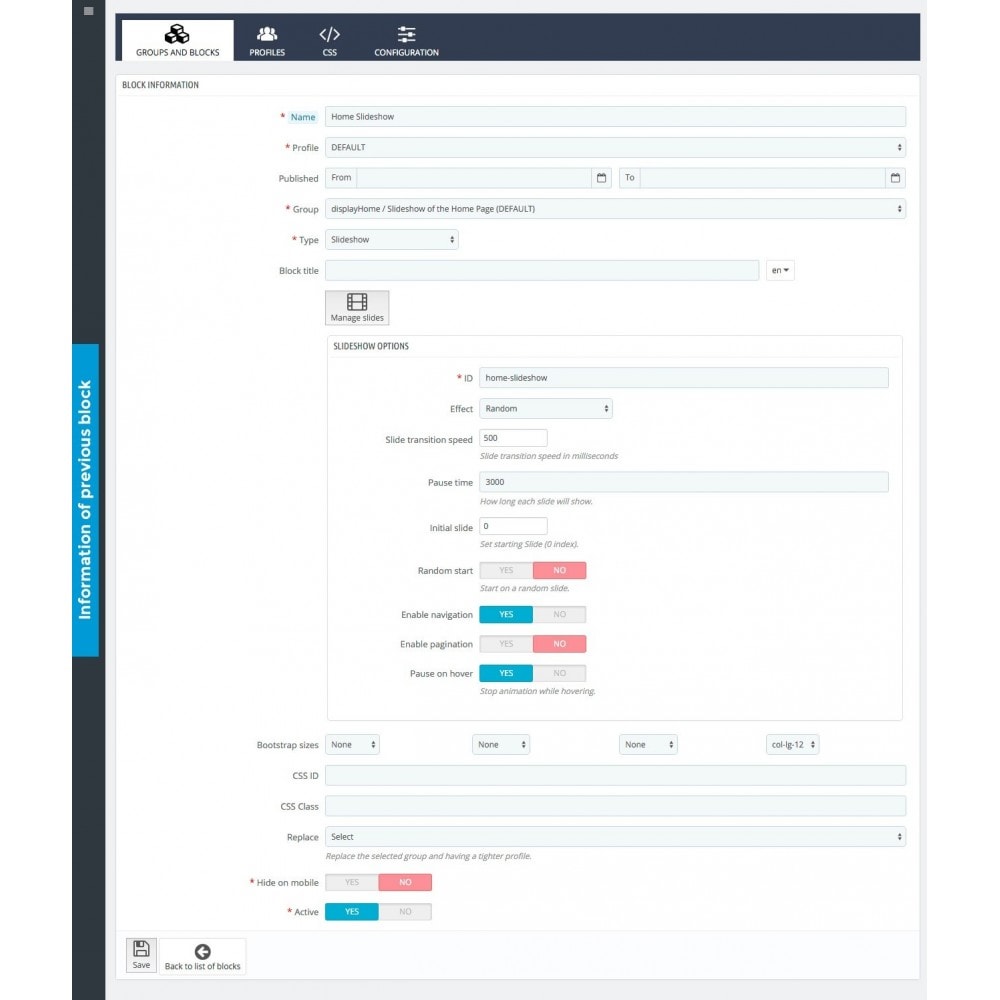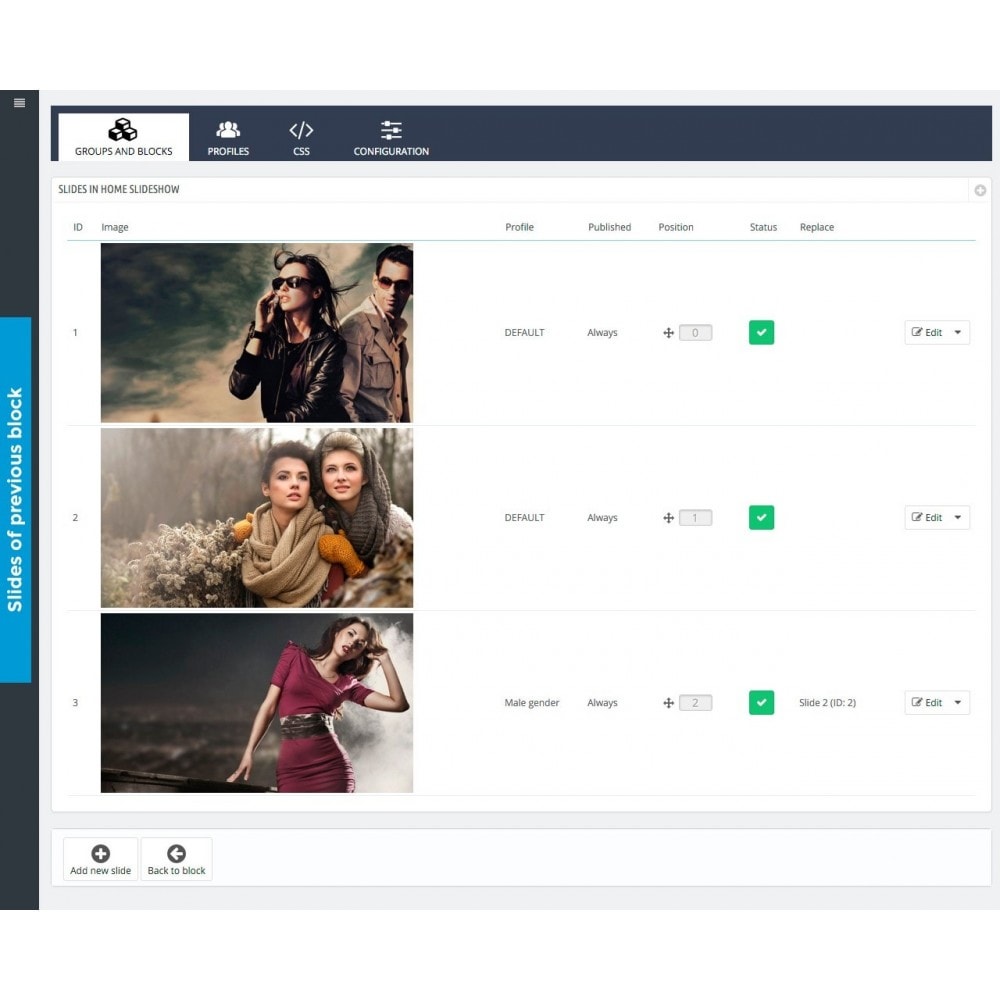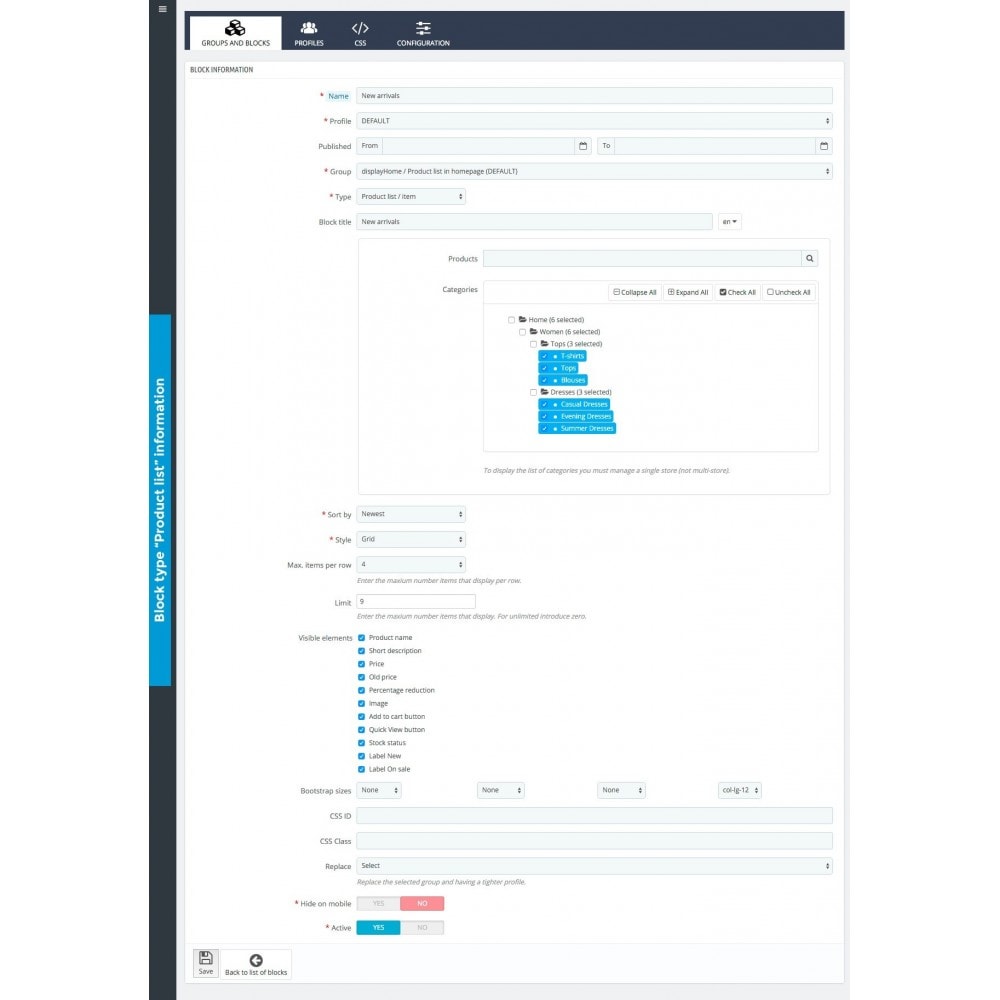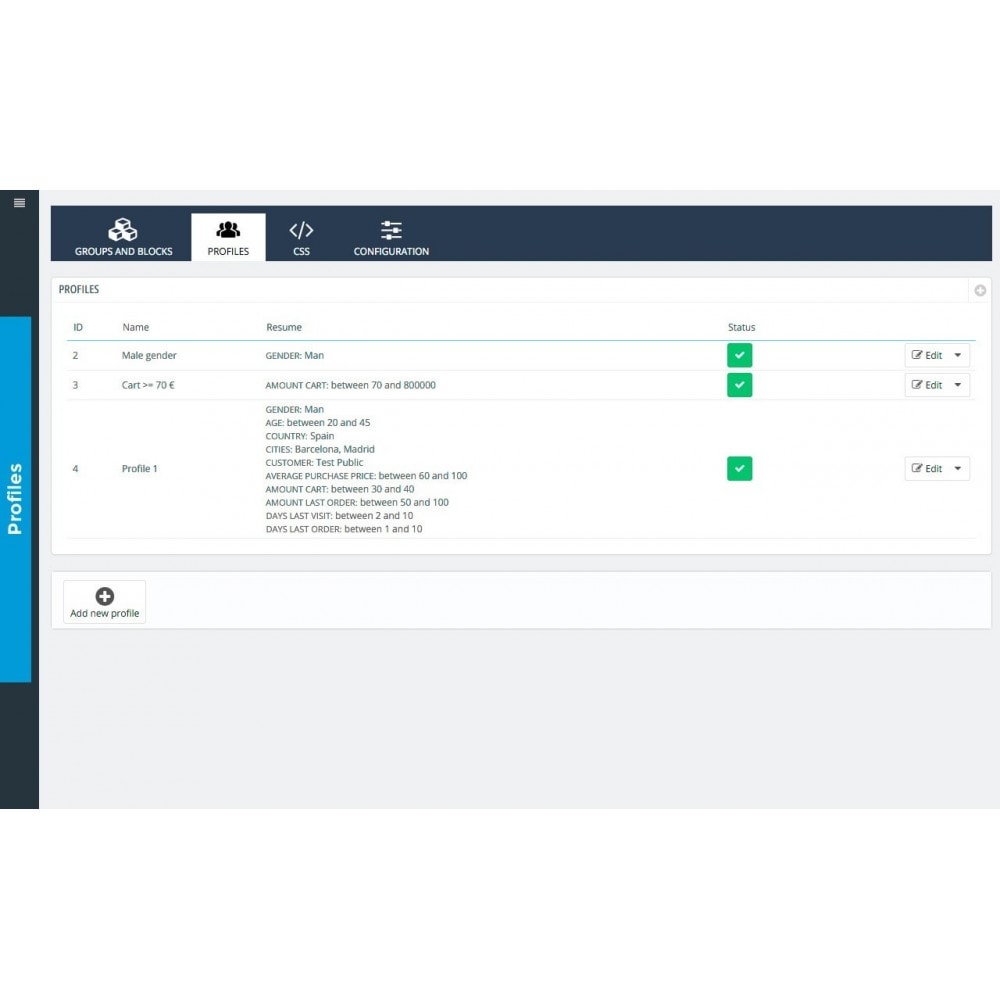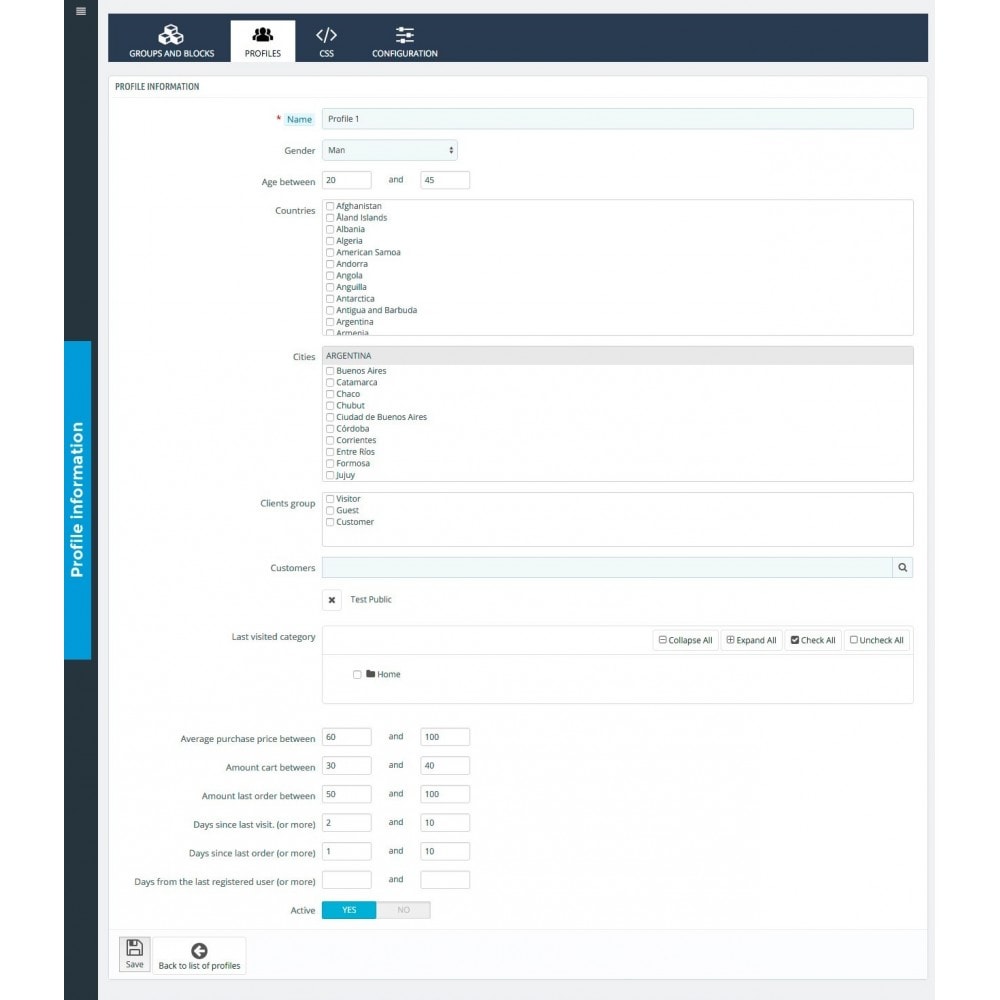 Descrizione
Increase your sales by offering customized content for each of your customers.
Ciò che questo prodotto ti offre
Conversioni Incoraggia chi visita il tuo negozio a completare l'acquisto
Keep the advertising and highlights in your online store more effective and improve the conversion rate offering specific content for a client or a profile of customers.
To display personalized information for each customer (or customer profile), they will experience a closer relationship and greater confidence in your business.
Acquistati di solito insieme
Community developer Sviluppato da

PrestaShop v1.6.0.4 - v1.6.1.17 Compatibilità

PrestaShop Sviluppato da

PrestaShop v1.6.0.4 - v1.7.2.4 Compatibilità

PrestaShop Sviluppato da

PrestaShop v1.6.0.4 - v1.7.2.4 Compatibilità
Funzioni
It offers personalized content for each of your customers.
It creates profiles based on the country, age, gender, cart value, time from the last order and many more.
Create all kinds of content: "slideshows", "banners", product listings, notifications and any text or HTML content.
You can place the blocks of information in different parts of the sections and pages as the home page, categories, products, cms, etc.
Programming content to be displayed for a certain period.
Content adapted to different mobile devices.
Altro
Available hooks:
displayBeforeCarrier
displayCarrierList
displayCustomerAccount
displayCustomerAccountForm
displayCustomerAccountFormTop
displayFooter
displayFooterProduct
displayHome
displayLeftColumn
displayLeftColumnProduct
displayMyAccountBlock
displayMyAccountBlockfooter
displayPayment
displayPaymentTop
displayRightColumn
displayRightColumnProduct
displayShoppingCartFooter
displayTop
displayTopColumn
displayBanner
Front End demo:
In the Home slideshow there is a new slide when the registered user is male. For this you must connect with the access data of the test (below):
In the left column of the Informal Dresses category you will see a list of the Summer Dresses category products.
When the cart reaches 70 euros we will see an alert indicating that we are participating in the price draw for a gift if we complete the order.
Customer Test Front Office:
email: test@test.com
password: test2015  
Ciò che i tuoi clienti apprezzeranno
Clients can see the information that really interests them and find the right products more easily.
Supporto e aggiornamenti
Disponi automaticamente di 3 mesi di supporto per questo prodotto.
Per 90 giorni dopo l'acquisto, benefici di un'assistenza tecnica e funzionale, oltre che dell'accesso agli aggiornamenti disponibili per questo prodotto.
Installazione
It includes full setting manual and a handbook to create content.
Novità nella versione 1.0.0(12/11/2015)
Informazioni sullo sviluppatore
14/02/2014

Venditore PrestaShop

Spain

Paese Regione
Hai una domanda?
Bisogno di aiuto?
Lo sviluppatore ti risponde in