Modulo Who Is Online
Sviluppato da
Community developer
(5 voti)
La valutazione media include tutte le recensioni degli ultimi sei mesi.
+100
downloads!
PrestaShop
1.4.0.1 - 1.6.1.17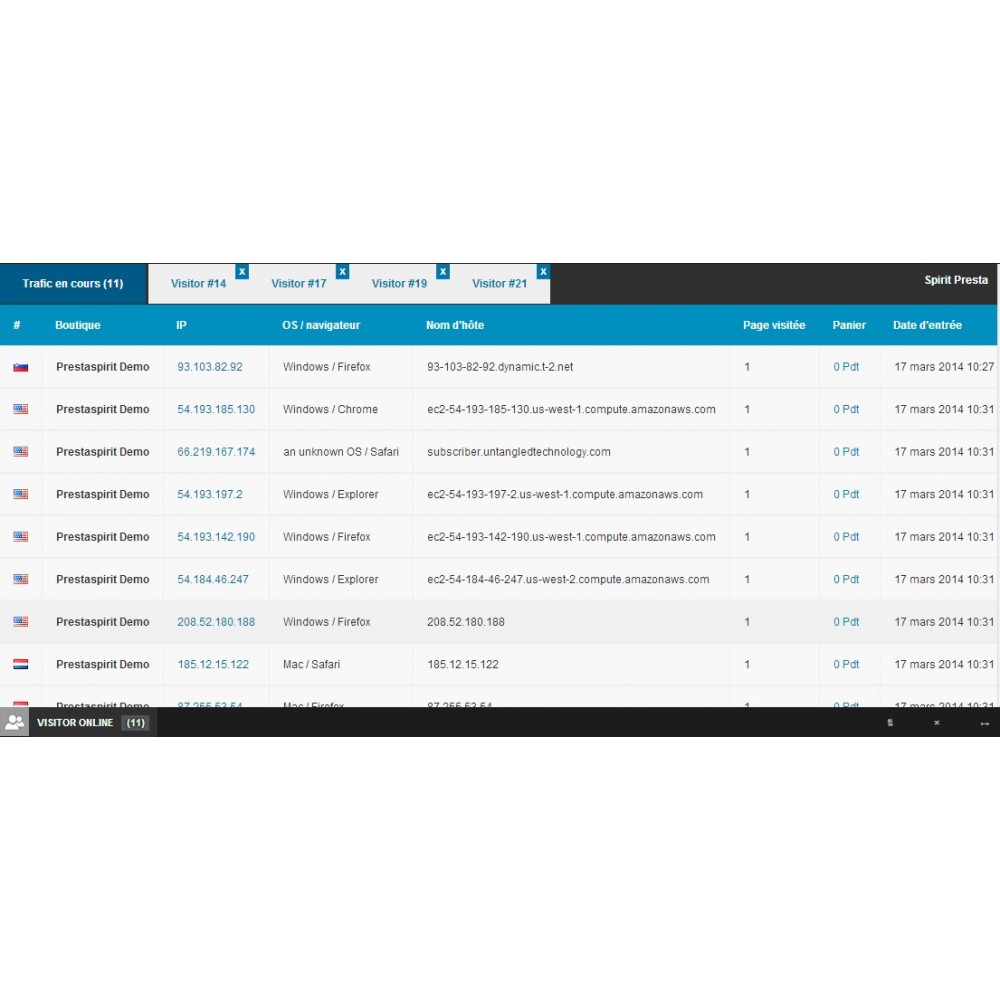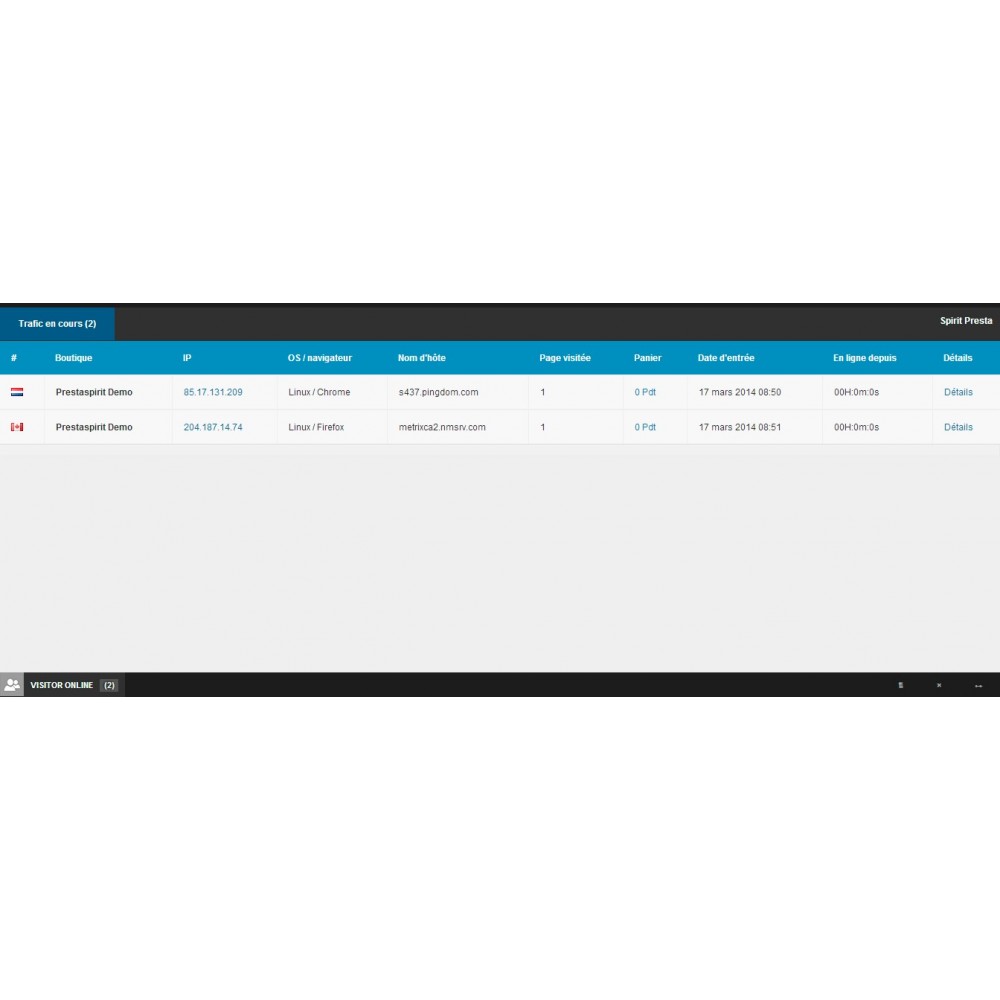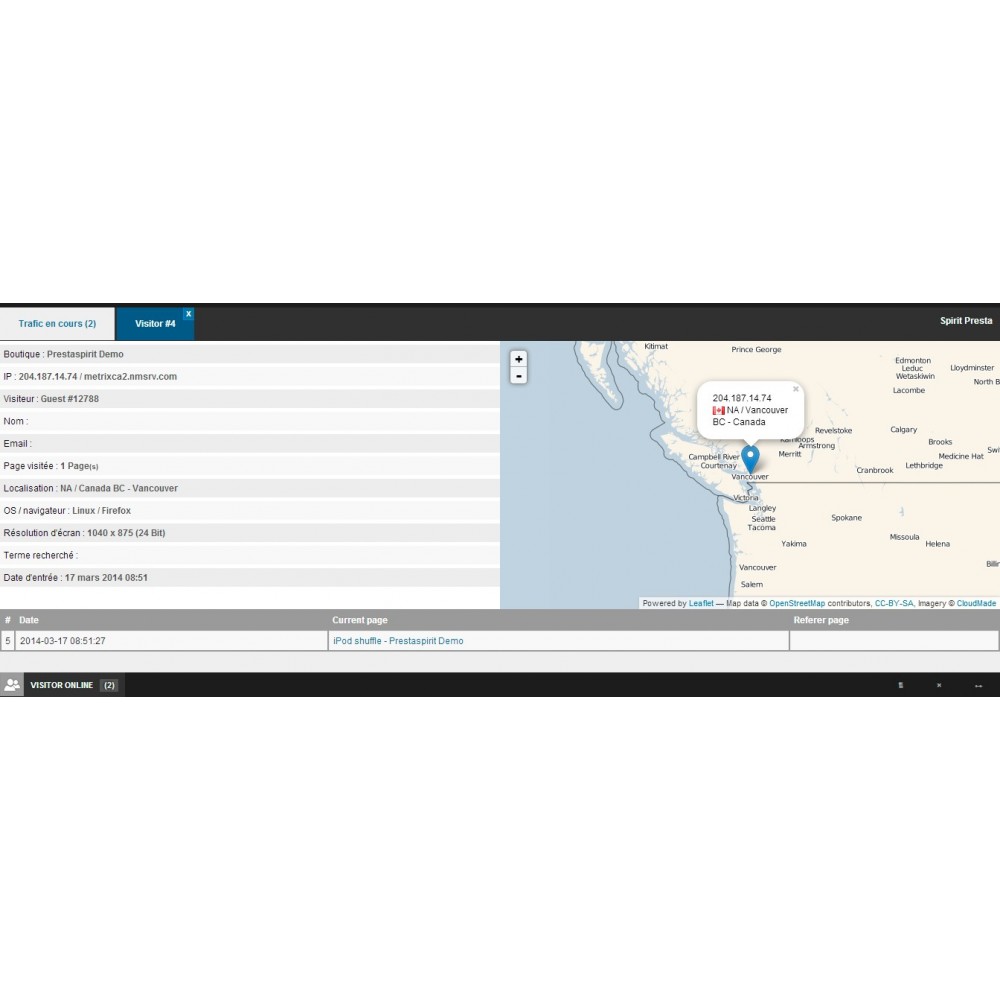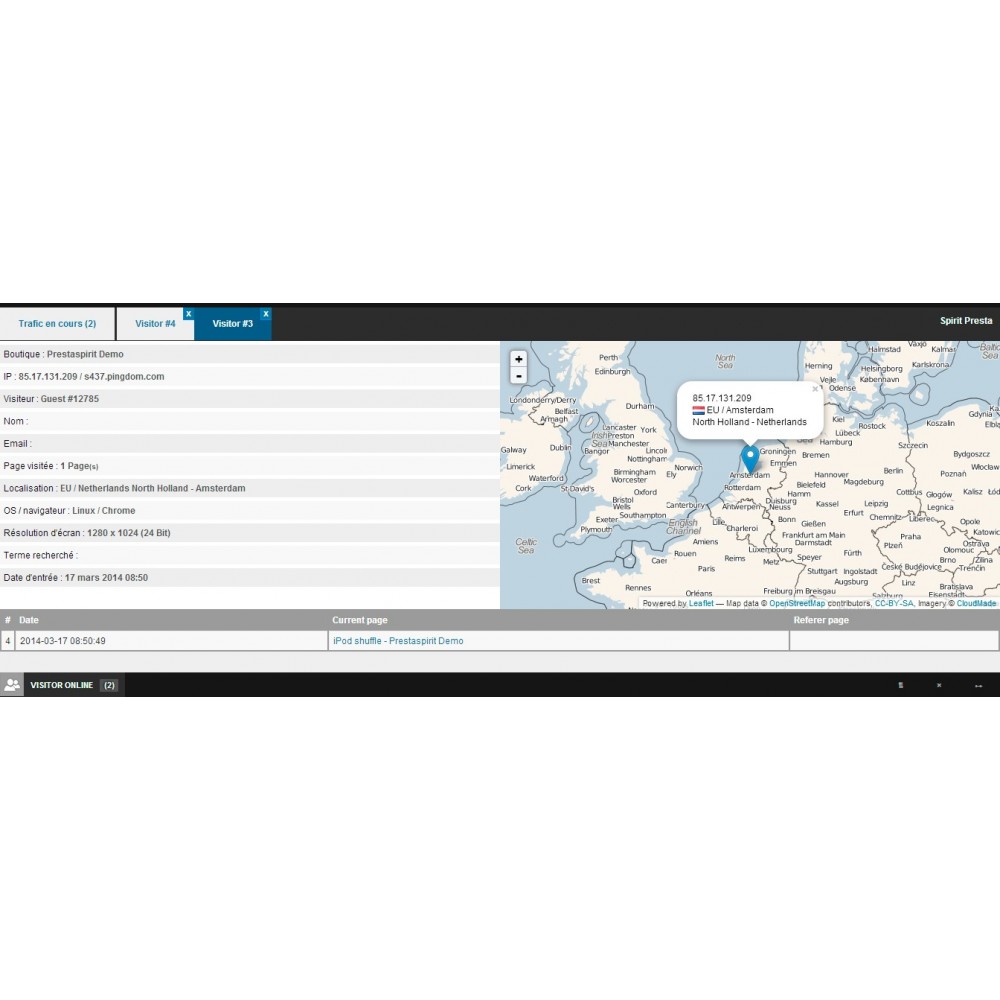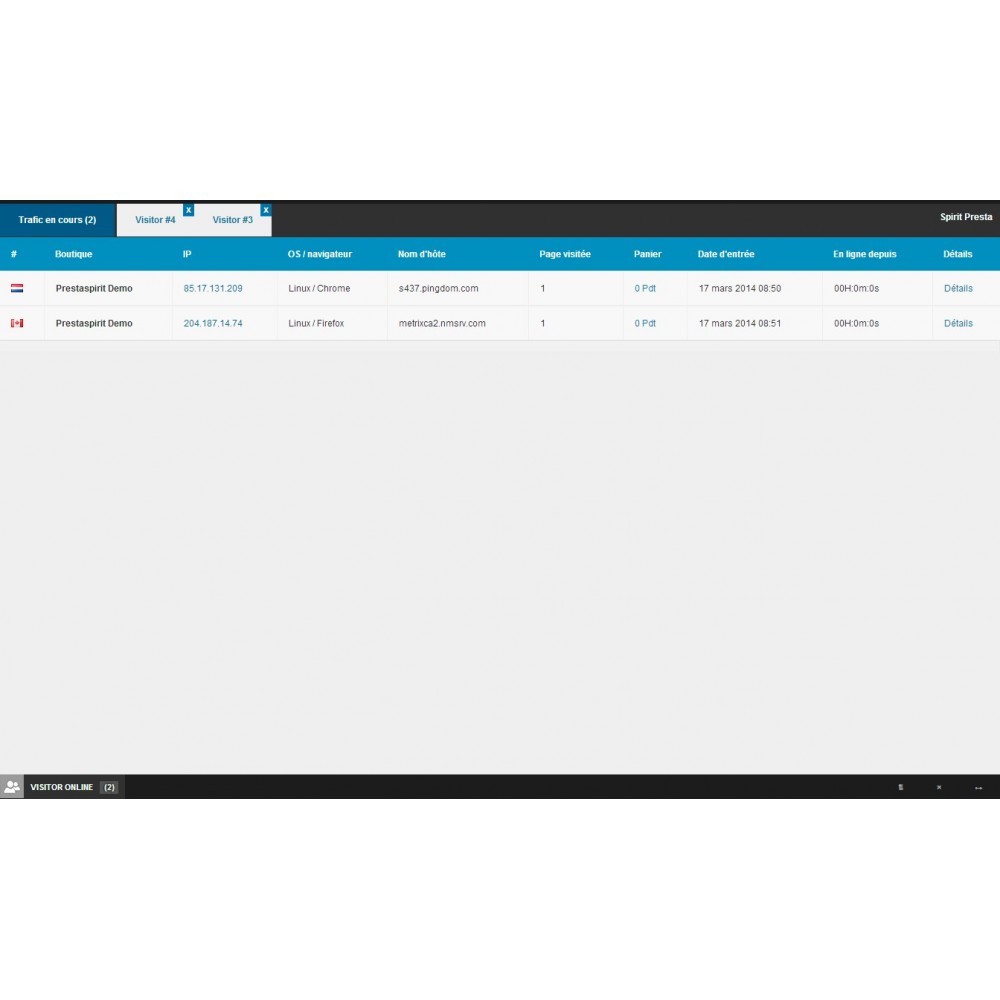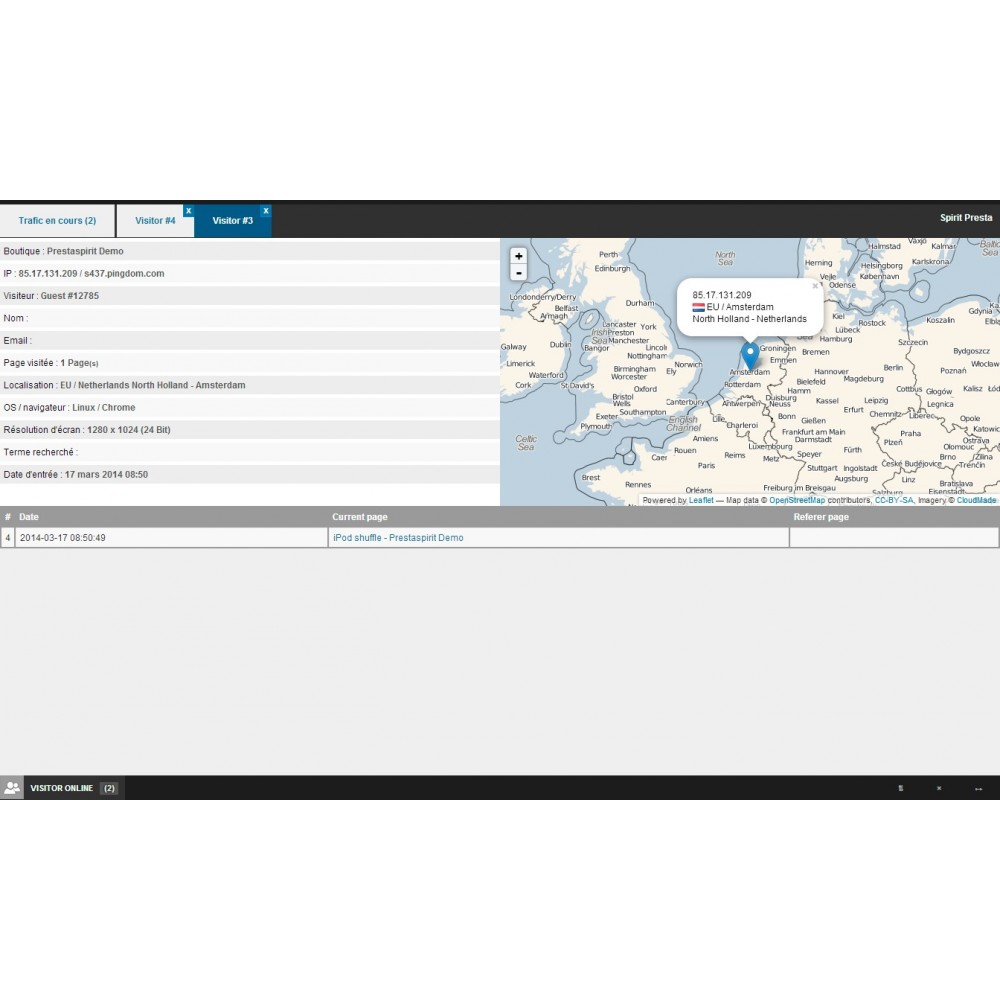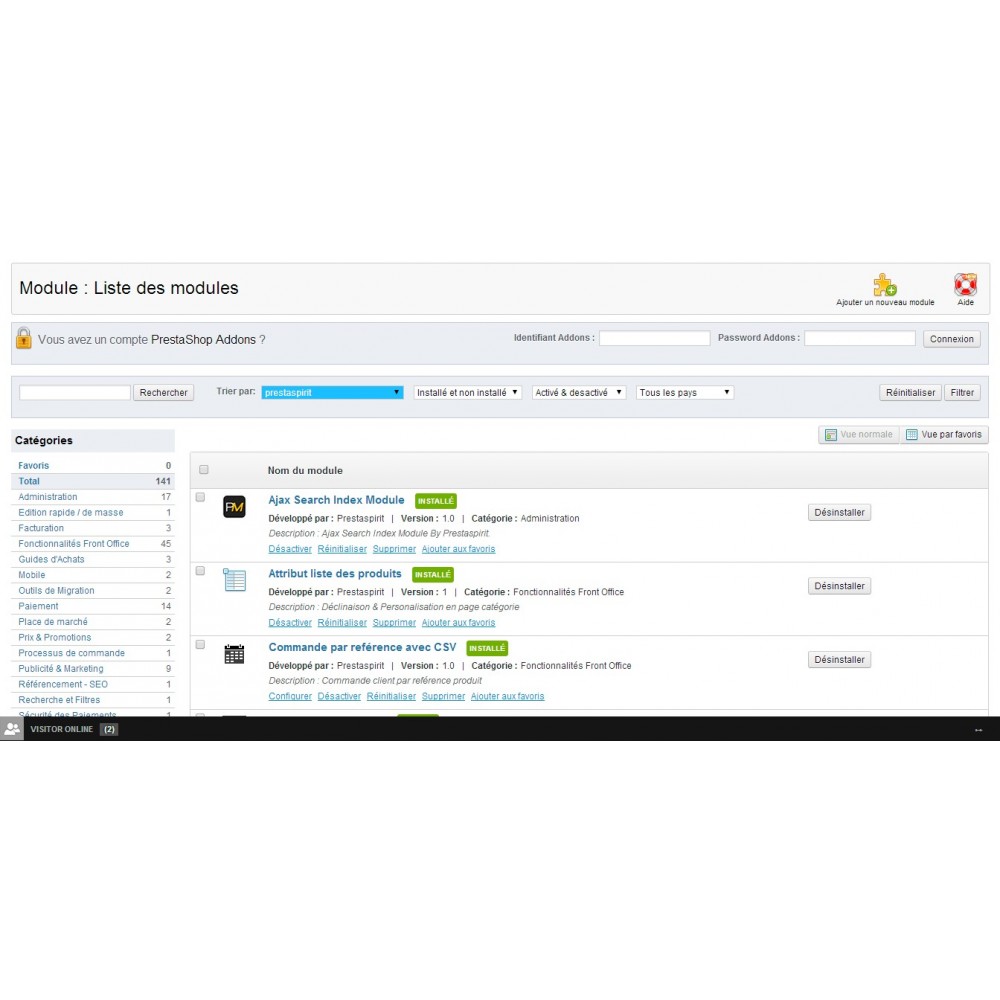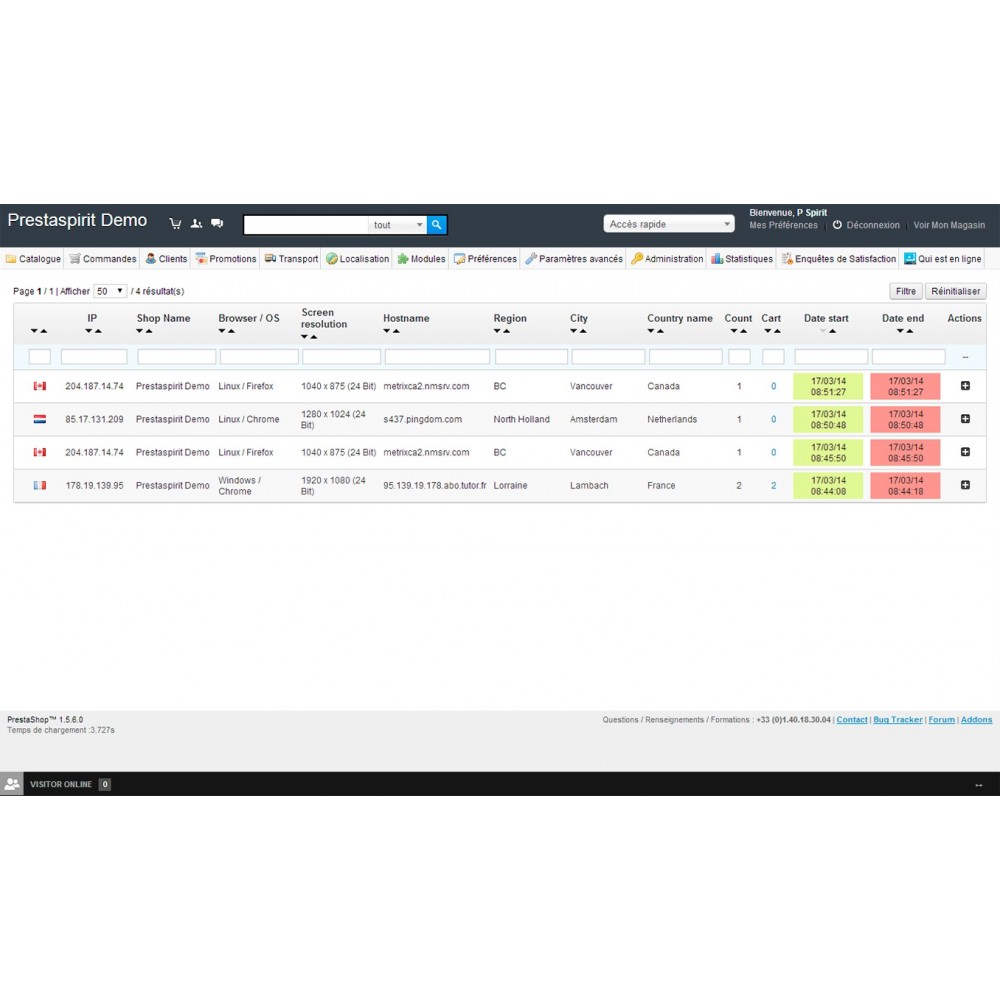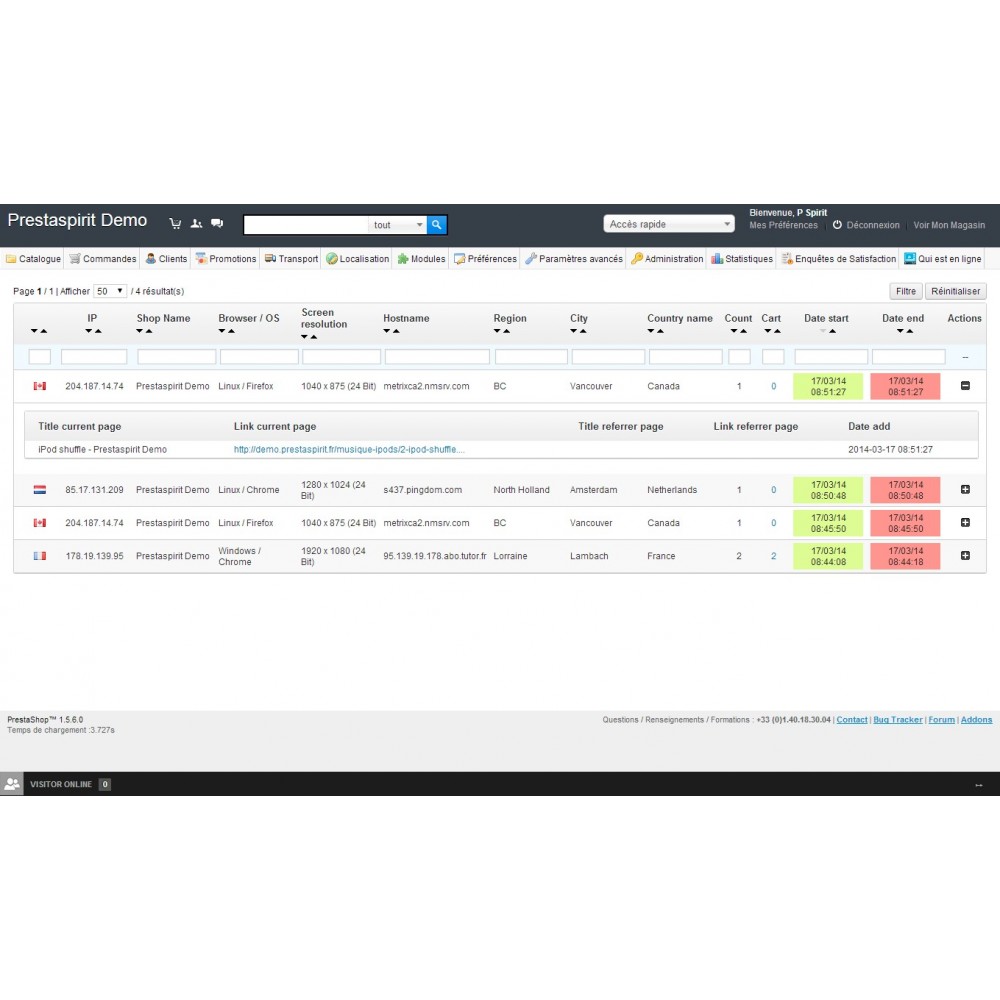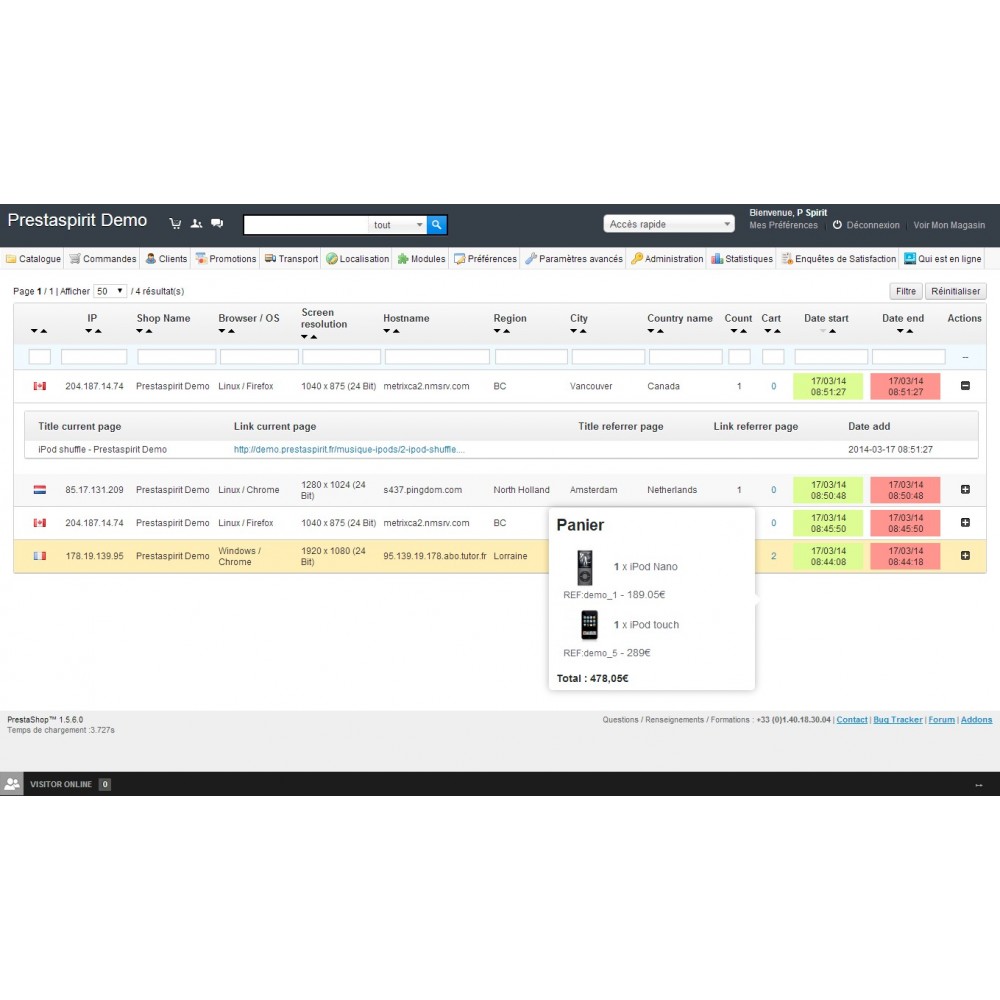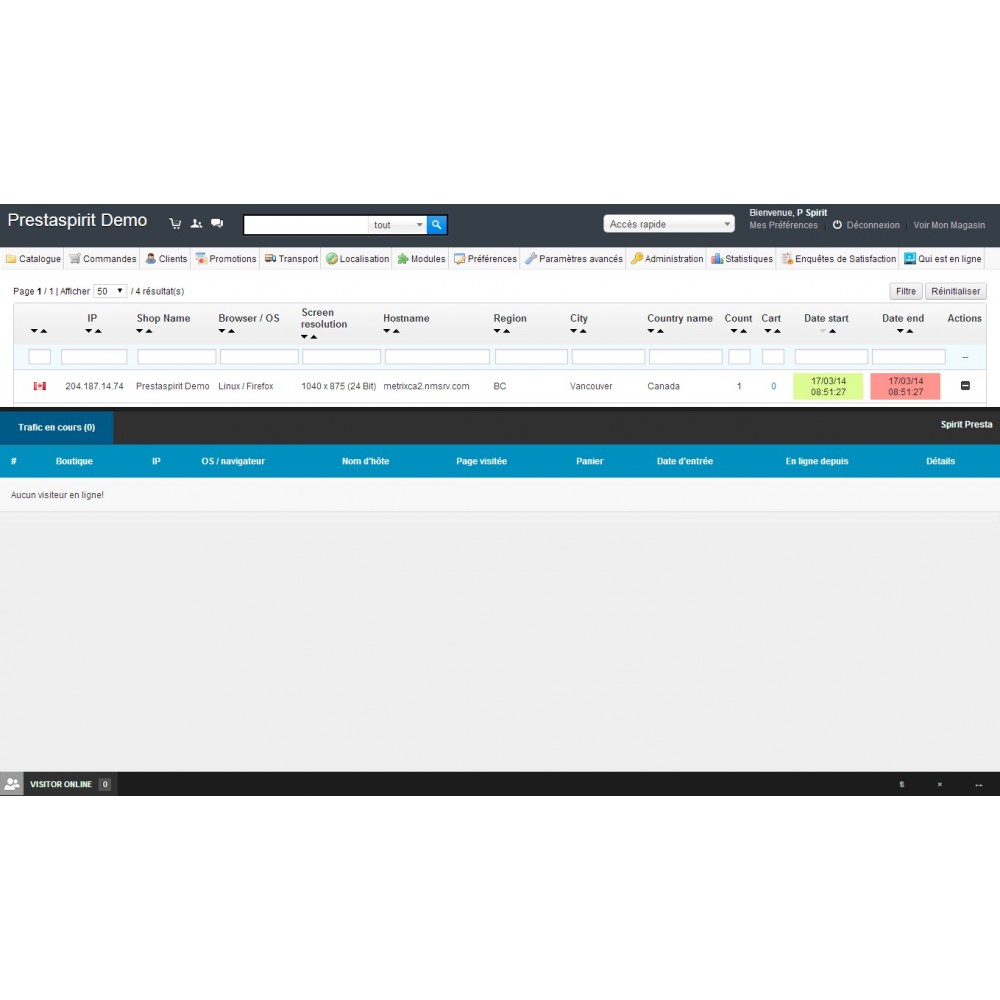 Descrizione
Analysis in real time of the visitors on your shops. A sound alert indicates you the presence of a new user and you can observe in a glance the information of the visitor.

Ciò che questo prodotto ti offre
Who is on-line real time
This small tool discretely integrated into your backoffice prevent you by a small sound alert of every newcomer on your shop. By clicking the icon situated next to the number of on-line visitors you will reach a console detailing all the on-line visitors details as well as their local information.
Do not hesitate to test the module by returning on the shop of demonstration.
Acquistati di solito insieme
Community developer Sviluppato da

PrestaShop v1.4.0.1 - v1.6.1.17 Compatibilità

Community developer Sviluppato da

PrestaShop v1.5.0.0 - v1.7.2.4 Compatibilità

Community developer Sviluppato da

PrestaShop v1.5.0.0 - v1.7.2.4 Compatibilità
Funzioni
Feature :
Real-time analysis of visitors to the shop
Sound alert for new entrants
Detailed information about visitors
IP visitor
Operating system
browser
Hostname
Current page
Reference page
Pages view
Date and time of arrival
Time spent at the store
Id visitor
customer Id
Customer Name
Email client
Link to the customer record back office (1.5 only)
Location of visitors
Screen Resolution
Geolocation map
Compatible multi store
Showing the store during the visit
Update
# Improved visual cart
# Adding table followed links
# Added statistics
# Enable disable statistics
# Page summary statistic + followed links
# Visualiation basket on the Stats page
# Cleaning the database
# Automatic Redimenssionnement the window
# Refactoring code
Raccomandazione
Precautions Before installing this module please check that your PHP version is greater than or equal to 5.4 without this precaution the module does not work.

SSL support for the purchase of a subscription is required geolocation webservice :
www.geoplugin.com : http://www.geoplugin.com/premium#ssl_access_per_year
Supporto e aggiornamenti
Disponi automaticamente di 3 mesi di supporto per questo prodotto.
Per 90 giorni dopo l'acquisto, benefici di un'assistenza tecnica e funzionale, oltre che dell'accesso agli aggiornamenti disponibili per questo prodotto.
Novità nella versione 1.4.7(28/05/2015)
Informazioni sullo sviluppatore
06/08/2011

Venditore PrestaShop

France

Paese Regione
Hai una domanda?
Bisogno di aiuto?
Lo sviluppatore ti risponde in