payolution GmbH Module
Developed by
Patworx Multimedia
Official
Partner
+1000
downloads!
PrestaShop
1.6.0.4 - 1.7.2.4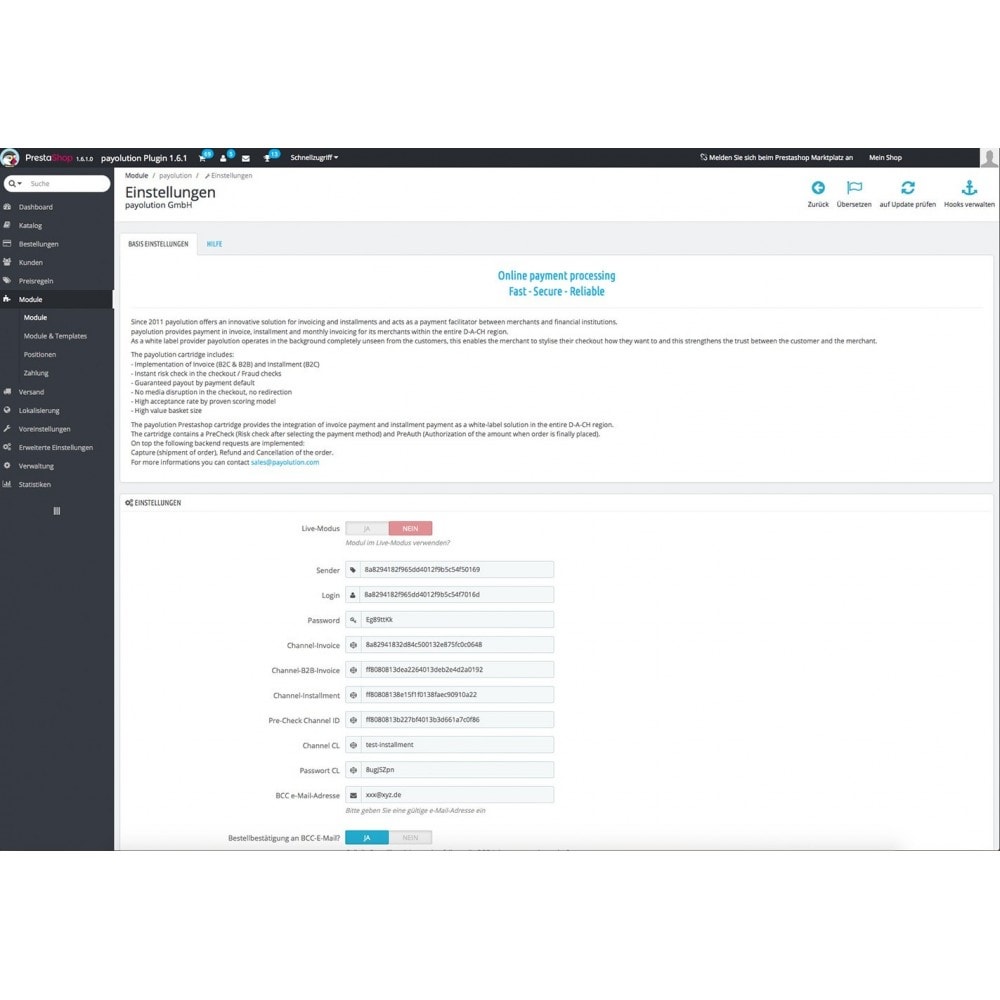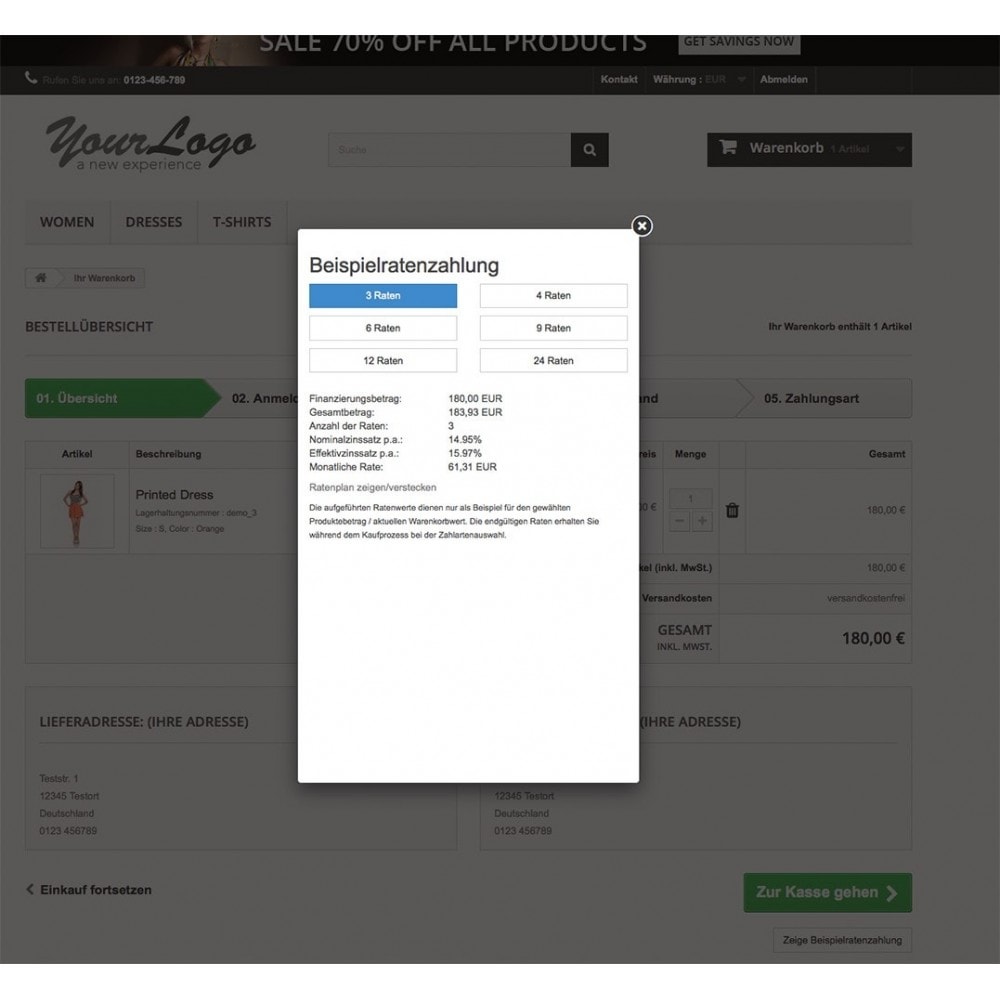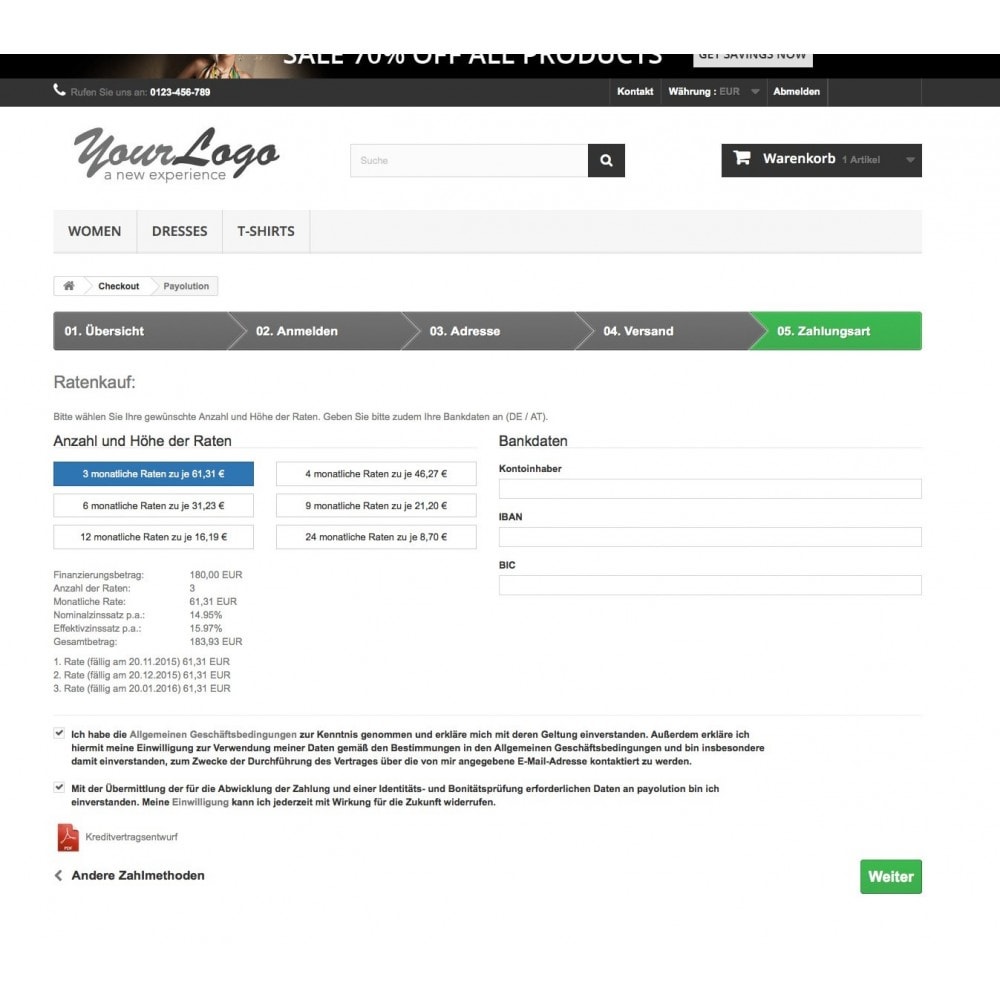 Overview
Since 2011 payolution offers innovative solutions for invoicing and installments in the entire DACH region. As a white label provider we operate in the background what enables the merchant to strengthen the trust between himself and his customers.

What this product does for you
Conversion rate Encourage visitors to complete purchases
Conversion rate Provides a payment method suitable to your customers
Conversion rate Offer installment payment to your customers
1. Increased sales and revenue
2. Higher conversion rate
3. More returning customers
4. 100% risk free & guarateed payout
Features
The payolution cartridge includes:
- Implementation of Invoice (B2C & B2B) and Installment (B2C)
- Instant risk check in the checkout / Fraud checks
- Guaranteed payout by payment default
- No media disruption in the checkout, no redirection
- High acceptance rate by proven scoring model
- High value basket size

The payolution Prestashop cartridge provides the integration of invoice payment and installment payment as a white-label solution in the entire D-A-CH region.
The cartridge contains a PreCheck (Risk check after selecting the payment method) and PreAuth (Authorization of the amount when order is finally placed).
On top the following backend requests are implemented and can be triggered from ERP:
Capture (shipment of order), Refund and Cancellation of the order.
For more informations you can contact sales@payolution.com
What your customers will like
1. Buy now, pay later
2. No sensitive data required
3. fair, friendly & quick customer support
What's New in Version 1.2.2(09/05/2017)
updated fraud protection integration
About the developer, Patworx Multimedia
Founded in 2007, patworx multimedia is a family-run web & development agency based in Bamberg, Germany.
We accompany your project and are your partner for individual and professional solutions.
Due to the certification by PrestaShop and regular participations in further training we can guarantee high standards, quality and security.
11/05/2014

PrestaShop member

Germany

Country
Question?
Need help?
This developer answers your questions in: