Order Reference Number Module
Developed by
Community developer
(21 votes)
The average rating includes all reviews over the last six months.
+100
downloads!
PrestaShop
1.5.0.17 - 1.6.1.15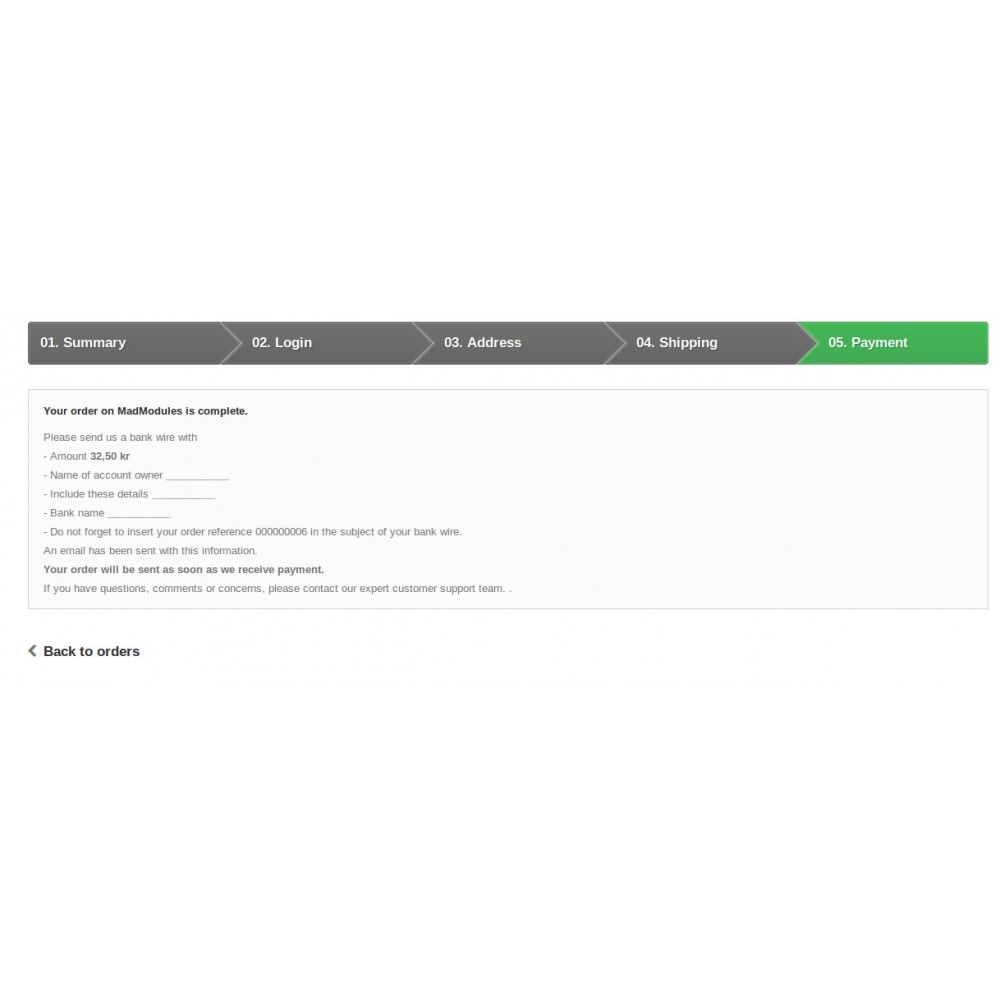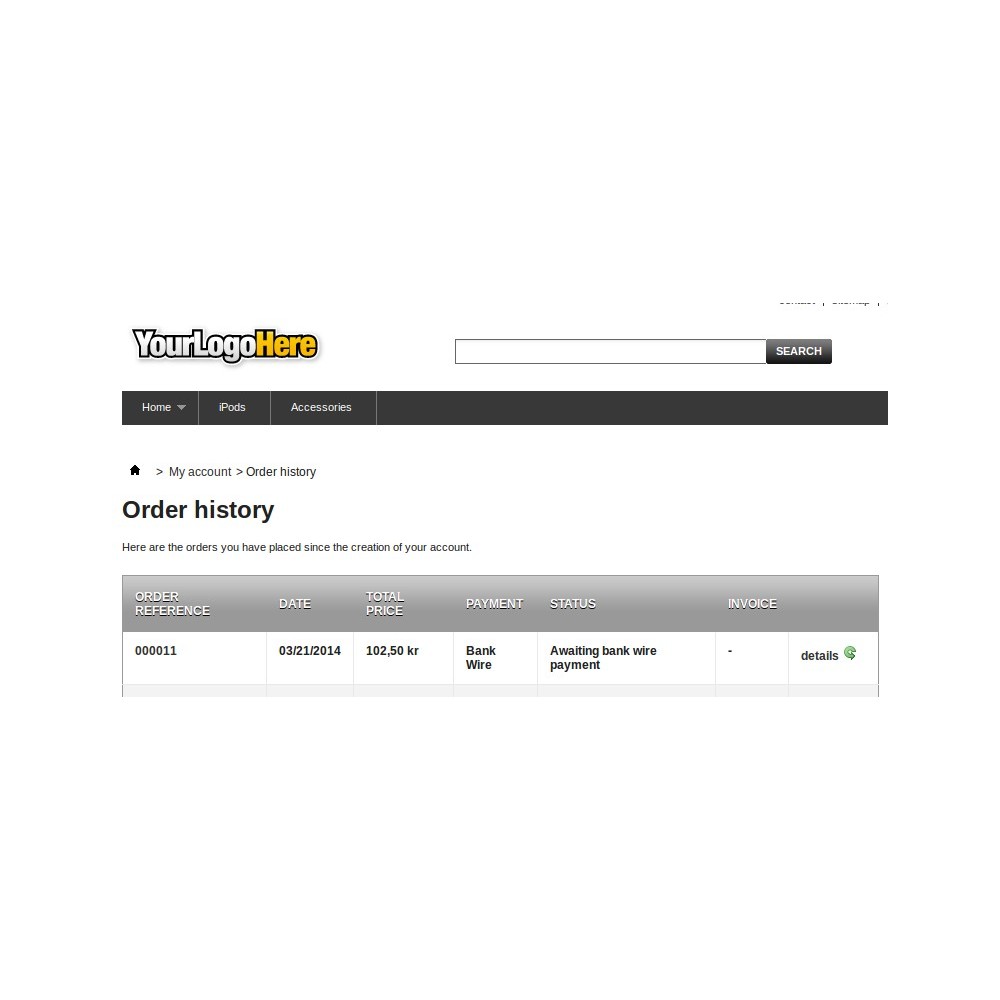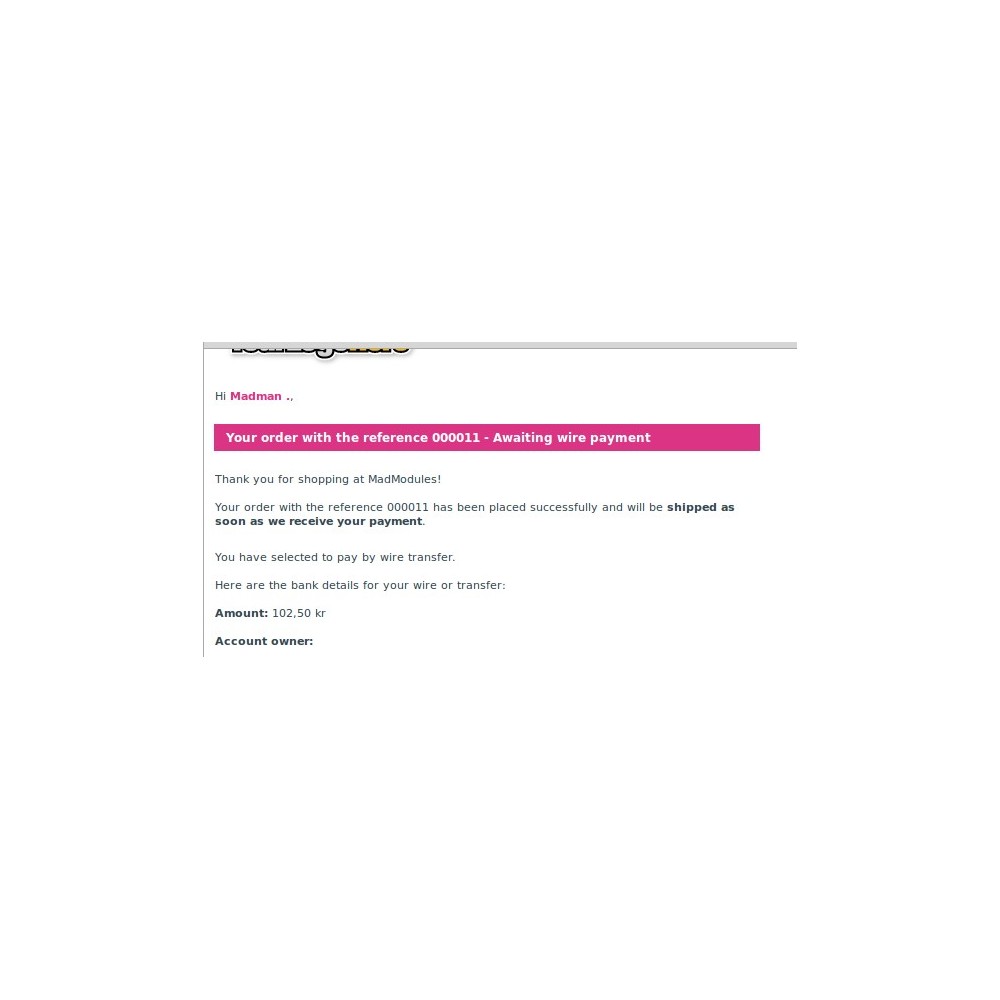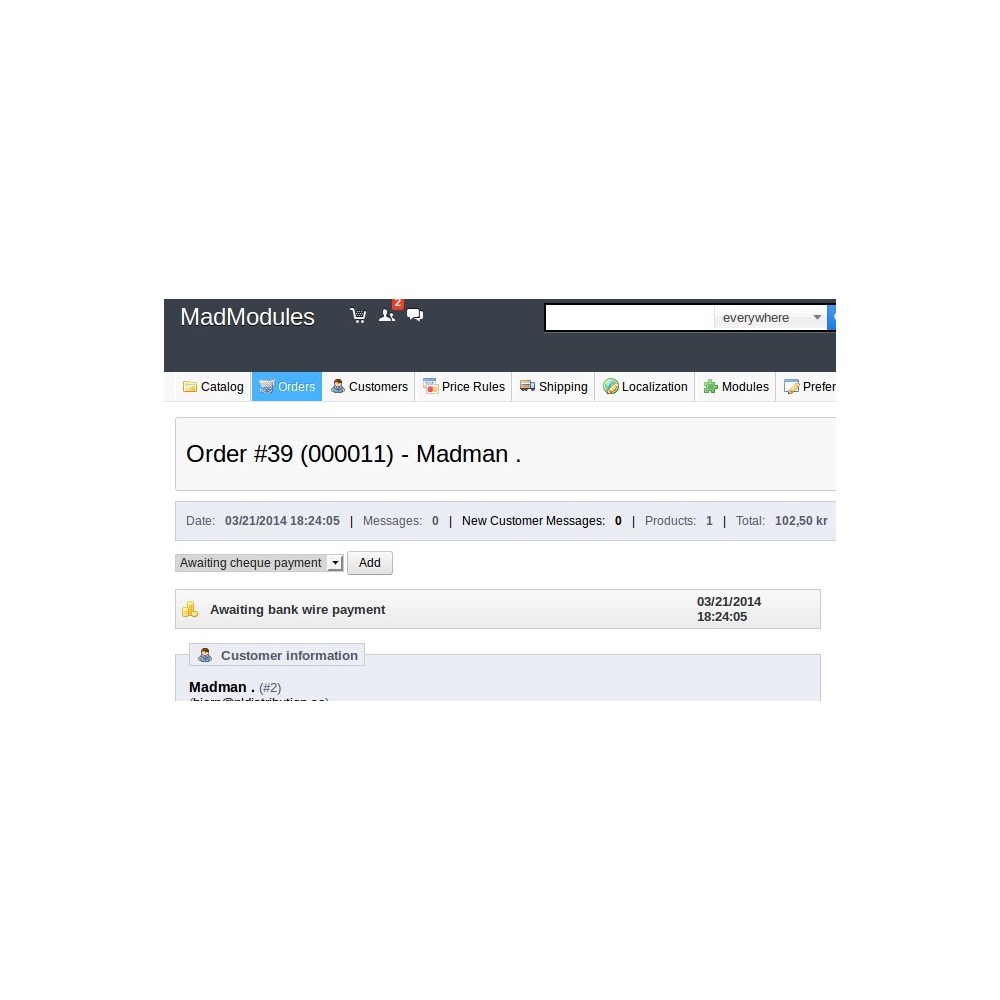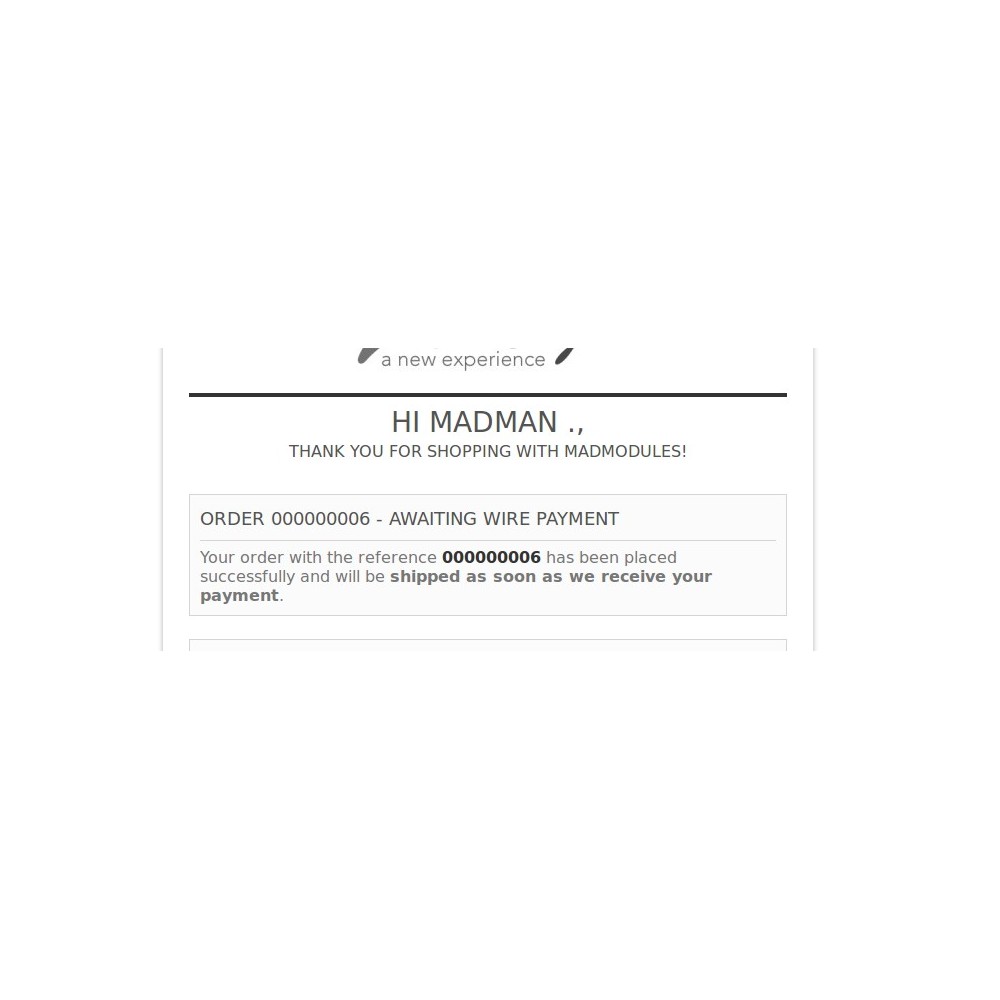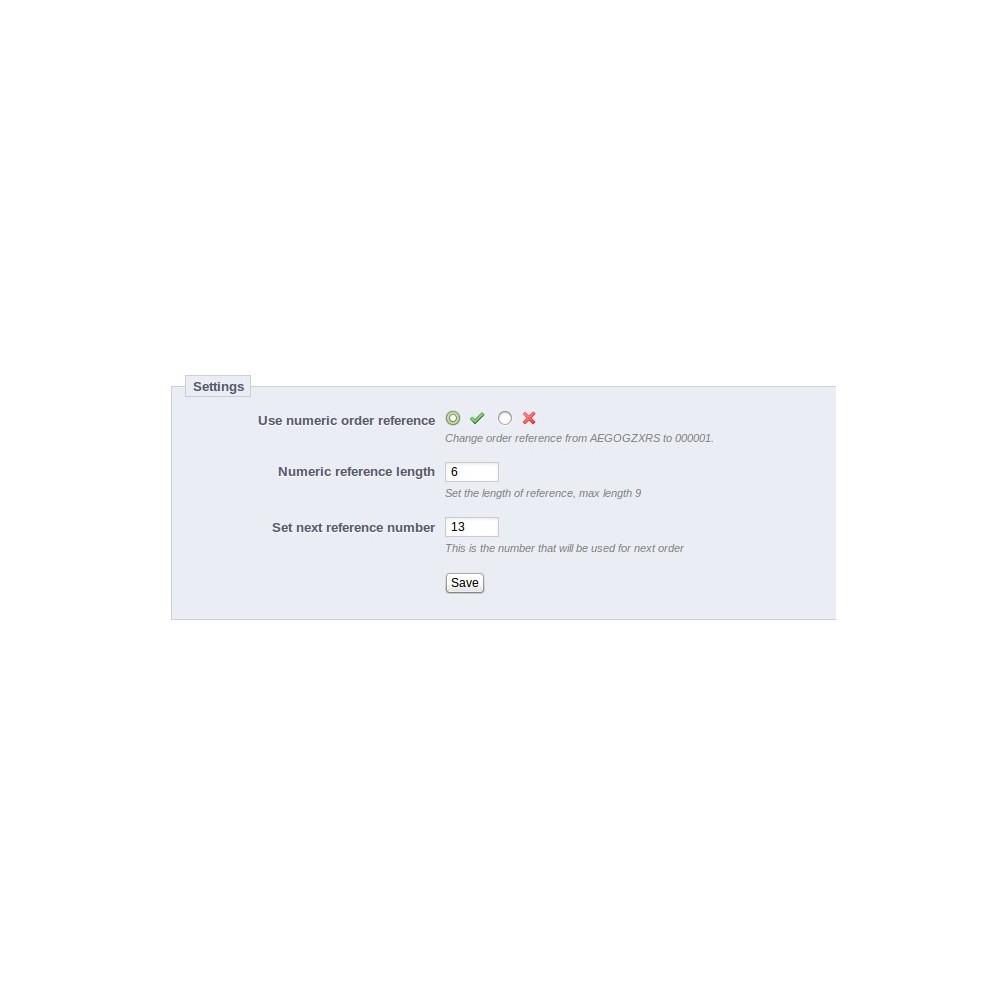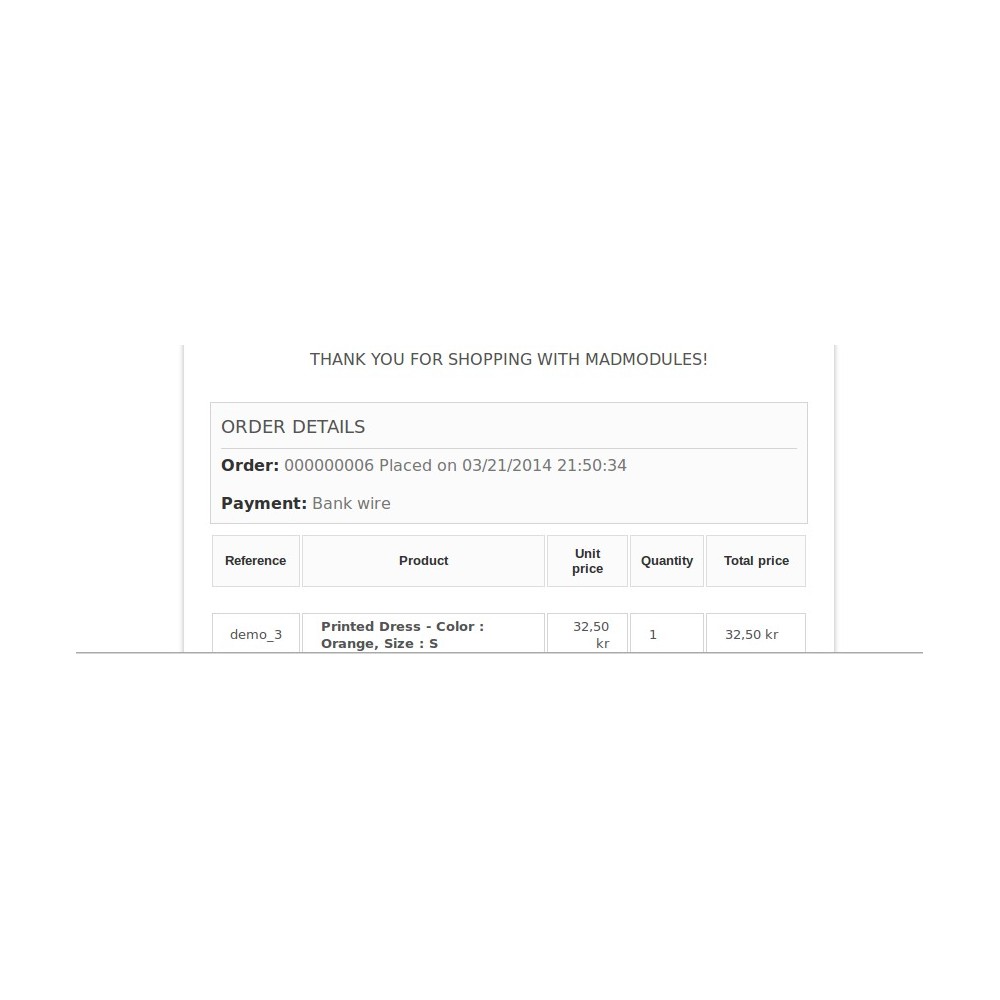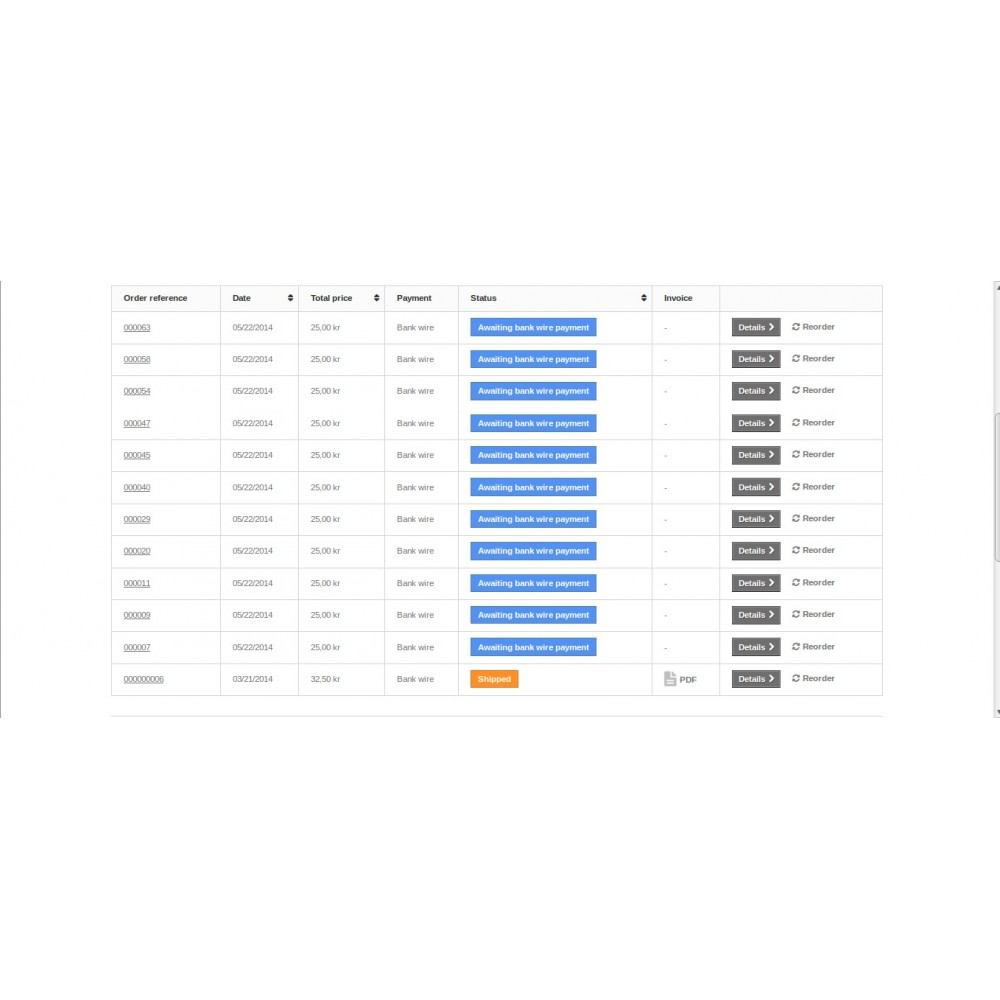 Overview
The module changes the order reference AERTDF to 000001.
Reference length can be set from 1 to 9. When set to 1, order will use refrence such as 68, 1012, and when set to 9, it will be 000000123
 
What this product does for you
Customer relations Improve customer relations
Changes the order reference AERTDF to 000001.
Without editing core files, or overiding any classes.
It simply overwrites PrestaShops reference with it's own.
 
Features
* Number refrence as 000001
* Customizable length of reference
* Posibilty to increase the next order reference
* Support multiple order eg. 000001#1 and 000001#2
* Module can be switched of, not must to disable / uninstall
* Does not alter prestashop tabels or core files
* v1.1 Option to set increase step
* v1.1 Option to set random increase step
* v1.3 Option to set a two letter prefix
* v1.6.0 Added option to use same referens in all shops (Configuration must be done in ALL SHOPS mode)
 
Support and updates
You automatically get 3 months of support for this product.
For 90 days after your purchase, you can enjoy technical and feature support, as well as access to updates available for this product.
Other
** UPDATE NOTICE TO 1.1**
If you change the increase step / use random increase there will be one order delay untill it takes effect.
That is beacuse the next order reference is allready set at last order, so next order reference is set after the last order is made,
so that is why the step increase won't show untill the 2nd order.
However, AFTER the 1st new order has been placed, you can see the next number in the confiuration of the module,
and there you can see it has been increased using the new step you configured.

** UPDATE NOTICE  FOR MULTISTORES TO 1.2 **
Changing the config to use global values, will force unique reference on all orders.
It does not matter what store the order is from, the reference will be increased at all shops.
Due to this, store owners need to save the reference number again in module configuration.
The module should automaticlly get the highest value of all shops, so it should just be to press the save button.
But it might be a good idea to double check the latest ordernumber anyway.

** UPDATE NOTICE FOR MULTISHOPS FROM 1.2 TO 1.5 **
Config is now back as it was in 1.1, allowing for diffrent reference in diffrent shops.
There is a automatic upgrade file, that will copy your current settings to ALL shops.
 

 It's recomended to move this module to the first position in Modules > Positions > actionValidateOrder.
This should stop any module / PrestaShop from sending the old reference.
Testimonials
Very good support and the module is doing a good job.
What your customers will like
The customers will get a much easier reference to remember
What's New in Version 1.6.0(03/20/2016)
* Added option to use same referens in all shops (Configuration must be done in ALL SHOPS mode)
* Minor code cleaning
About the developer
01/22/2013

PrestaShop member

Sweden

Country
Question?
Need help?
This developer answers your questions in: