Order Management Set Bundle
Developed by
Silbersaiten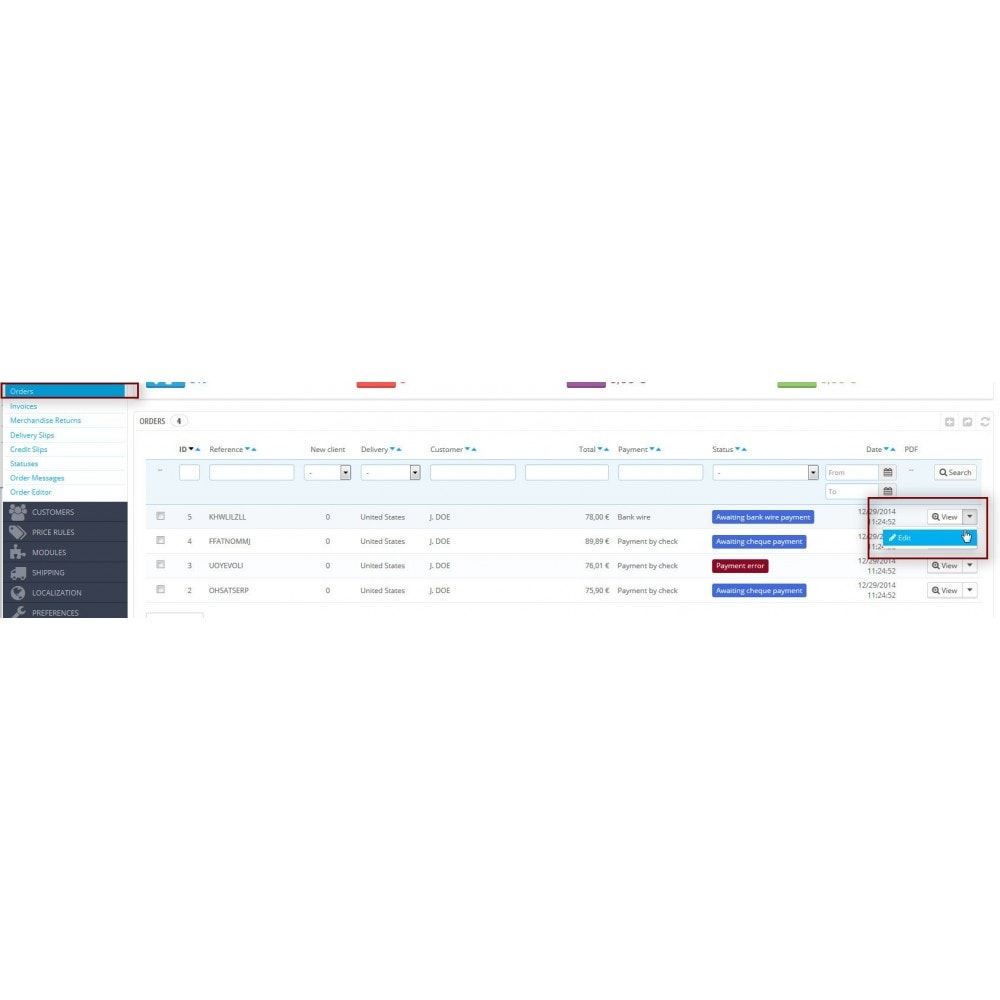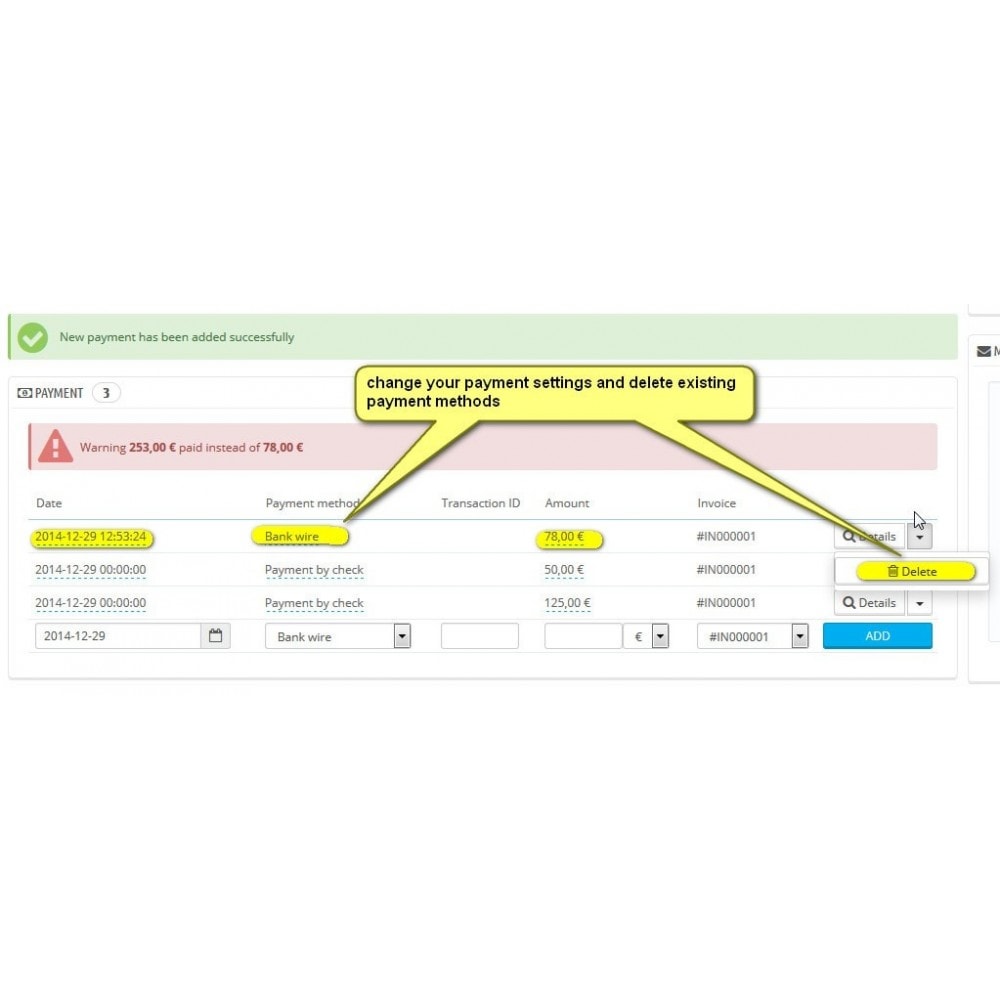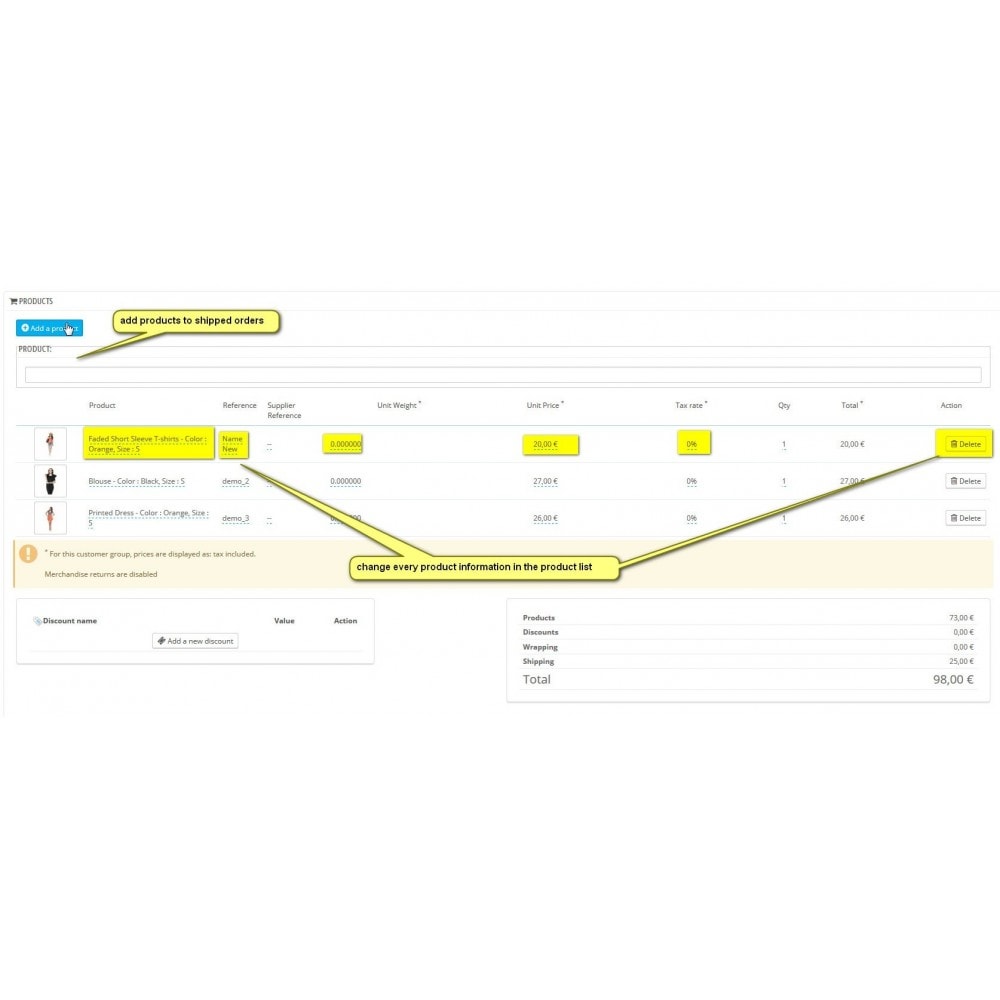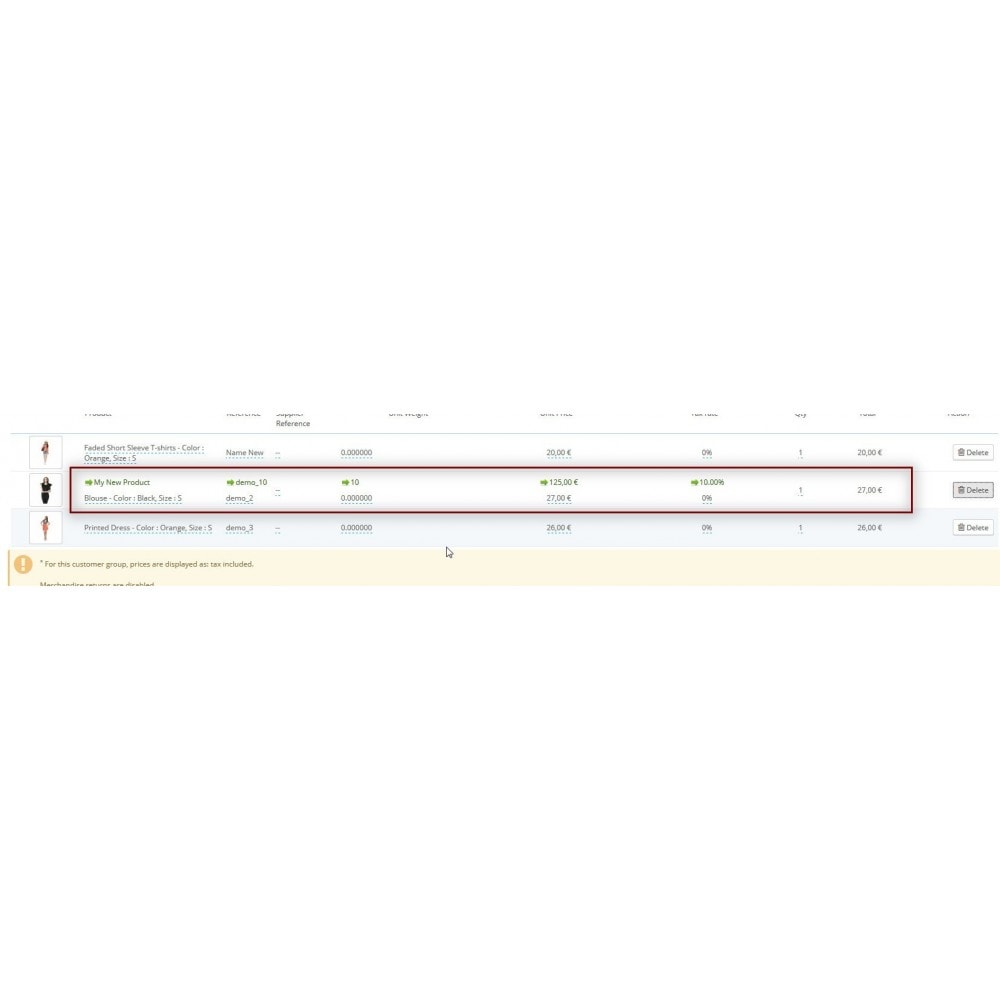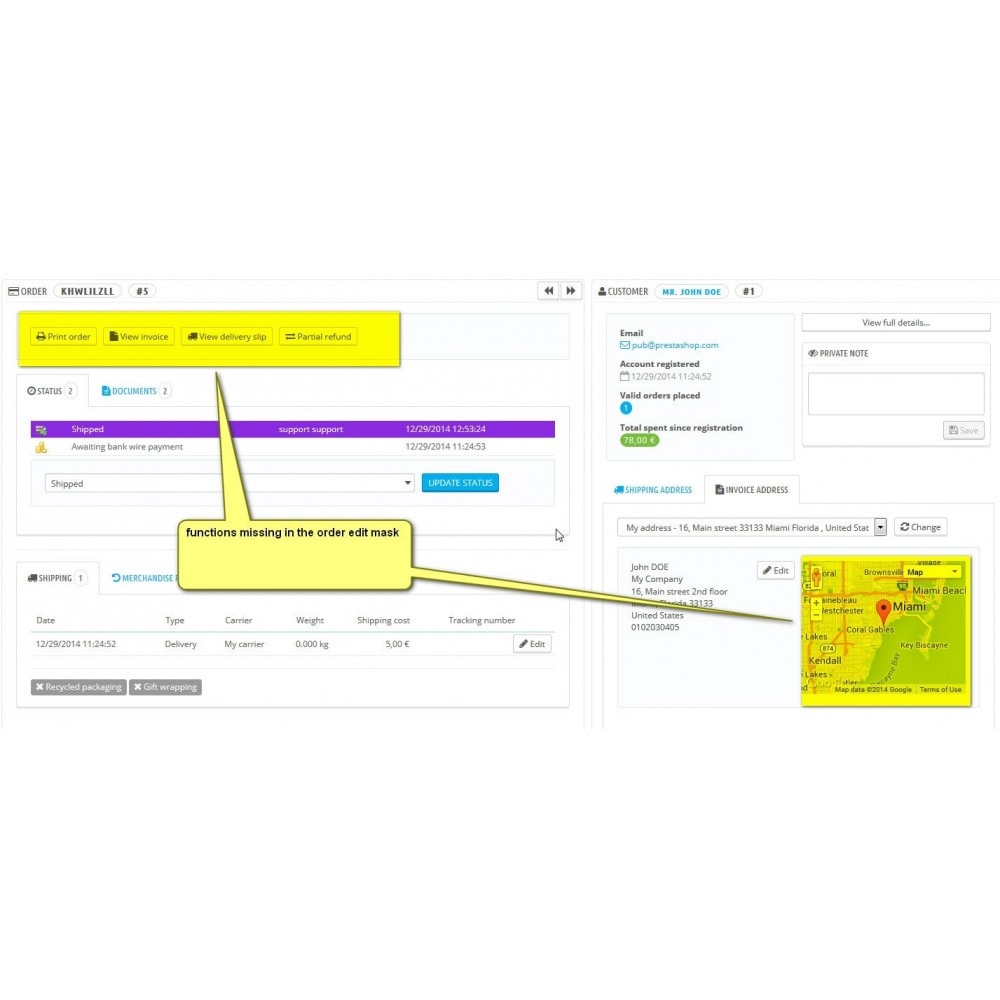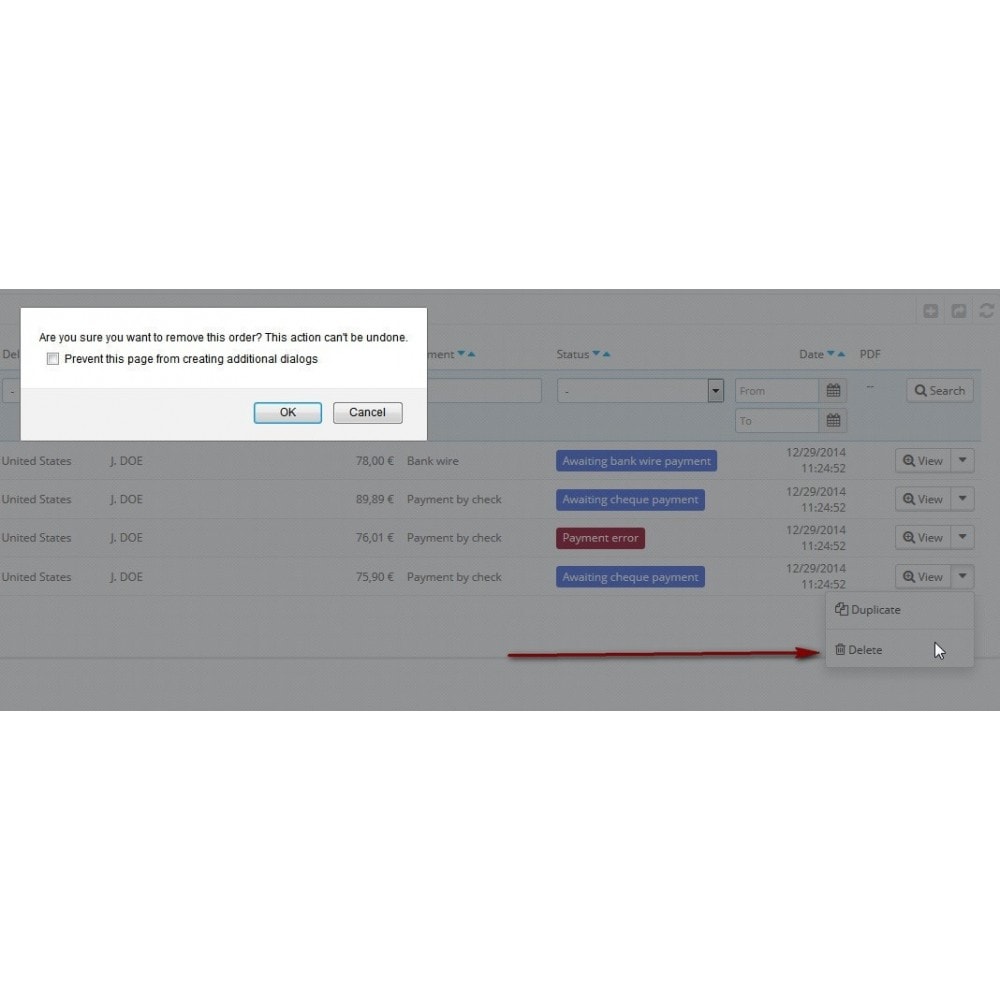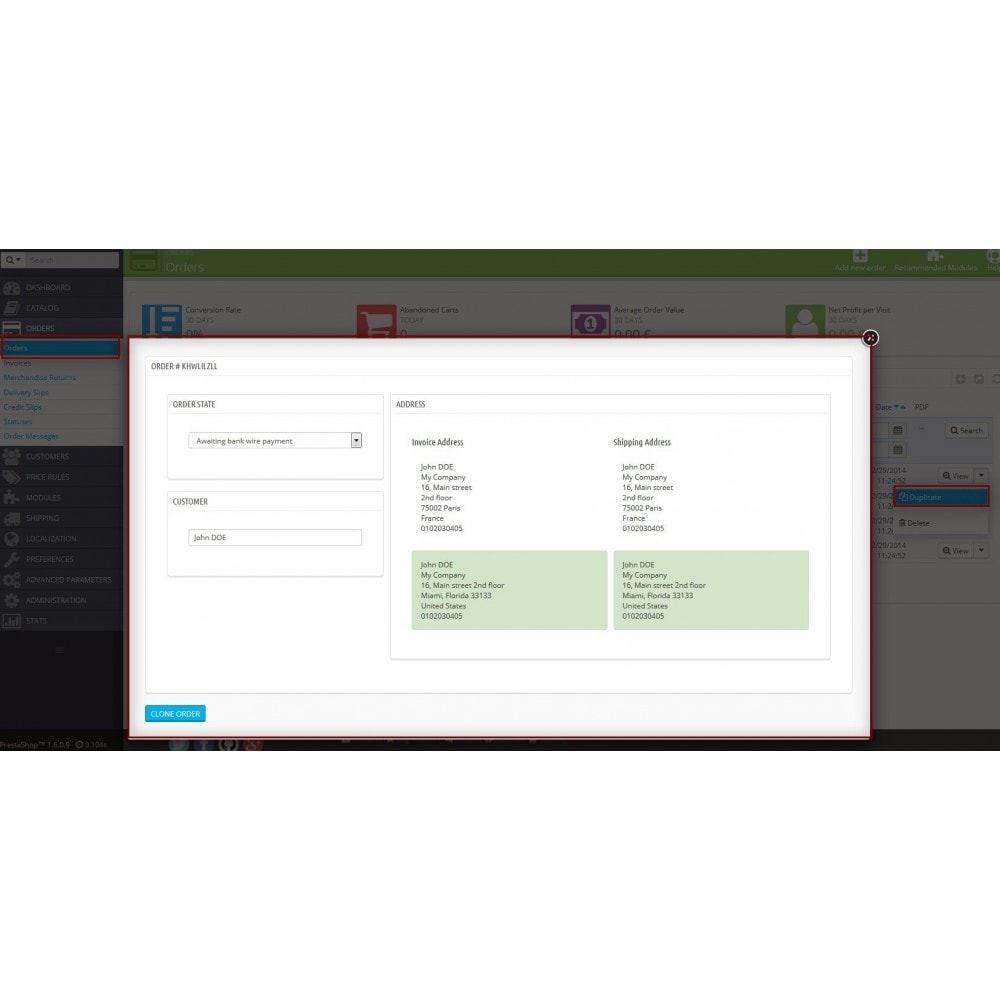 Overview
Purchase Order Editor and Order Duplicator in one pack and save 10%
What this pack does for you:
Enables order modifications after the purchase is already finished
Enables order modifications after the purchase is just done
You can let the merchant change the payment method or add products or add a discount to the order you already completed
Features
Order Edit – Edit Existing Order
With this module you can modify and alter every existing order in your store, also after the purchase is completed. Product information, as well as shipping, payment and discounts data can be modified. For more information on how the module works, please refer to the screens, video, demoshop, or contact us directly.
http://addons.prestashop.com/en/checkout-modules/18850-order-edit-edit-existing-order.html

OrderDuplicator – Clone and Delete Existing Order Module
While duplicating, you can assign the order to another customer. Order status, billing and delivery address can also be reassigned.
http://addons.prestashop.com/en/checkout-modules/19043-orderduplicator-clone-and-delete-existing-order.html
About the developer, Silbersaiten
Since 2009, we have specialized in the development of modules and templates. Some of our strengths include development for payment, logistics, and merchandise management, development of innovative modules for content management in, as well as development of, administration tools, make managing your shop easier and considerably expand Prestashop's native functions. In addition, for our customers we develop customized solutions.
08/10/2009

PrestaShop member

Germany

Country
Question?
Need help?
This developer answers your questions in: