Reseller Module
Developed by
Community developer
PrestaShop
1.5.0.0 - 1.5.4.1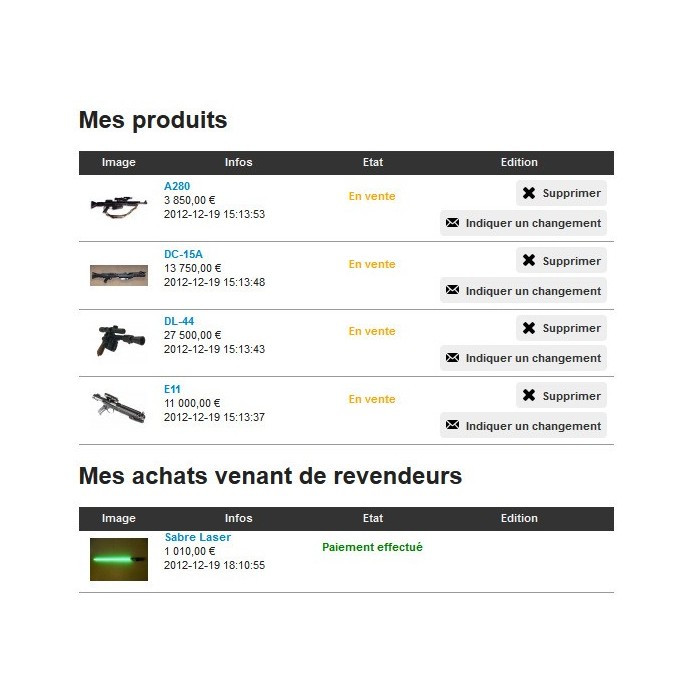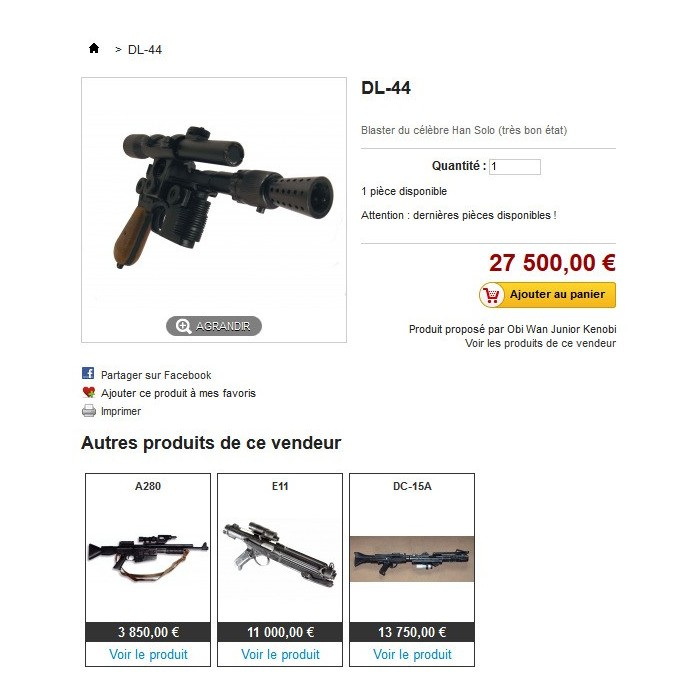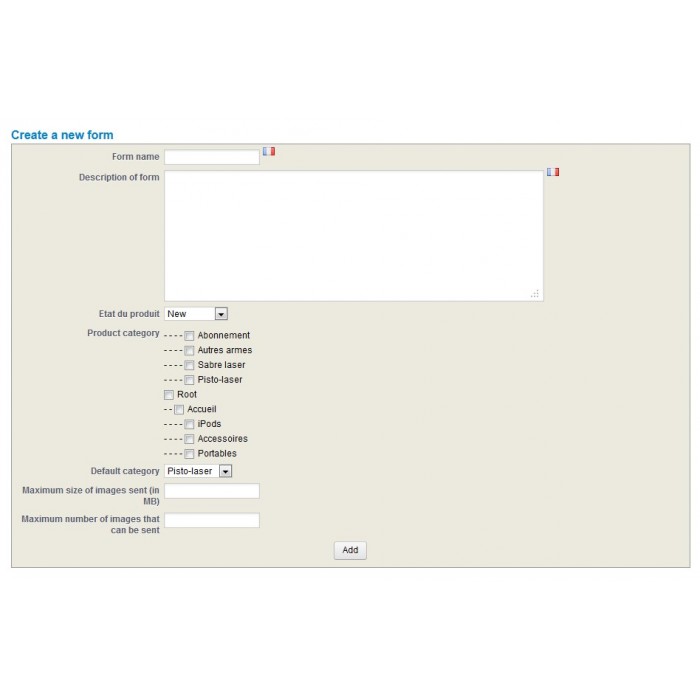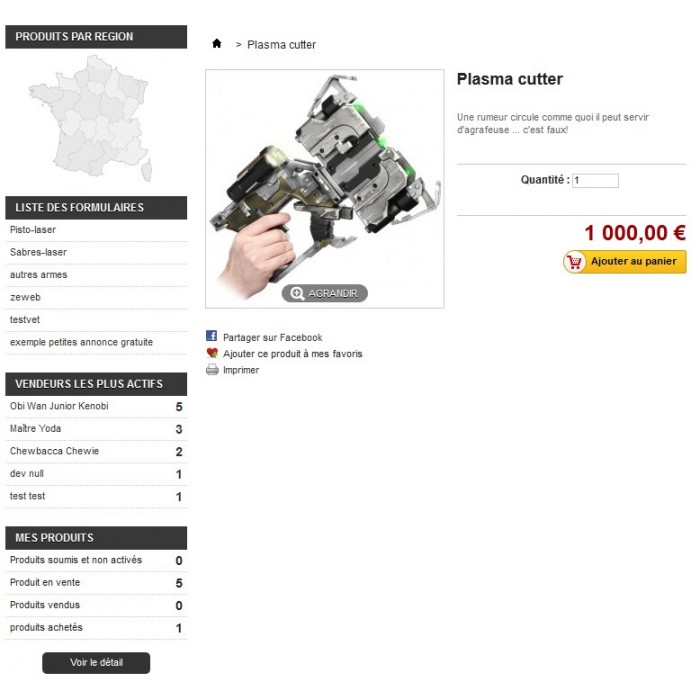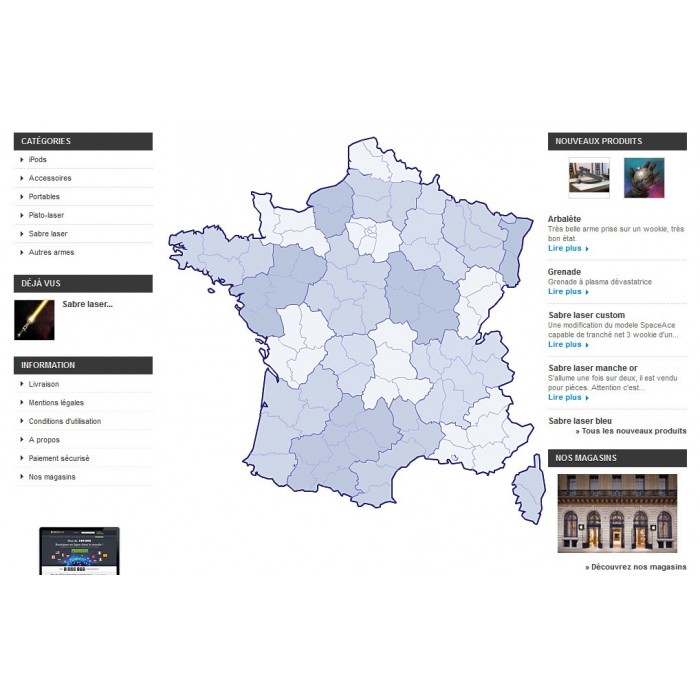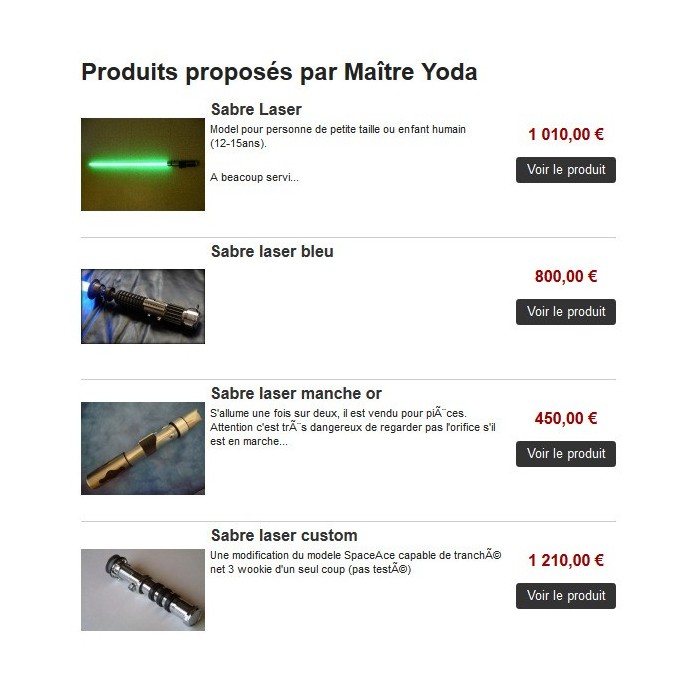 Overview
The Reseller module allows users of a website Prestashop to sell products on it. It also includes management features and monitoring product.
What this product does for you
Earn fast money by allowing your customers to sell products on your shop. The pattern of sales can be automated.

On the administration side, you can with this module create forms for resellers, to display different forms already created, set a Captcha, display block showing the most active resellers, a map of France, list of different forms, information on its own products.

If a person buys products from a reseller, it will be notified by email. It is only when the site administrator has confirmed the payment from the customer that the product stages are set off: sending, receiving, and payment to the reseller.
Features
BACK OFFICE

Global Settings:

Choice of tax products
Receive email notifications for each event related to the module
Adding a commission on products resellers
Using a Captcha (already integrated module)

Show / hide blocks:

- Map of France
- Links to various forms
- Most Active Retailers 
- Personal Informations (only if you are a reseller)

Targeted parameters:

Form Design for resellers including:

- Name
- Description
- State of product (new, used, restored)
- Categories under which the products will be automatically stored
- Categories choosen by the customer for its products
- The default category of products
- Maximum size (MB) for product images
- Maximum amount of images per product

The administrator may at any time modify an existing form

Quick link to a form created.

List of resellers submissions with those informations :

- Product Id
- Product Name
- Product price
- Status (off, on, sold, shipped ...)
- Name of the dealer
- Email Dealer
- Name of the form used for this product
- Date of the last modification
- Deactivation switch
- Activation Button
- Reset Button
- Delete button

Submissions where the product has been purchased are automatically placed in the archives.

Product images submitted work with the old and the new storage Prestashop system images 

 
FRONT OFFICE

Practice blocks on the left of the site:

- Map of France
- List of Forms
- Retailers Most Active
- Information on products (for resellers only)

For Resellers:

- View products on sale
- Ability to remove a product created
- Indicate a change in a product created
- Indicate the shipment of a
- Indicate the receipt of a product
- See dealer name in product page
- See the list of all products sold by retailers
- Products by region of France (editable)
- In the form of a product dealer, a block containing 4 random products of the dealer belongs

- View products purchased from dealers
Support and updates
You automatically get 3 months of support for this product.
For 90 days after your purchase, you can enjoy technical and feature support, as well as access to updates available for this product.
What your customers will like
Your customers will be able to become resellers by offering products and services in exchange of a commission

Easy to become a merchant : Fill a generated forms , once validated by the administrator, your products are available on-line for purchase

Resellers can manage their products, delete, see the state of it (disabled, purchased, shipped, received, payments made, etc.. ). and notify the administrator about a change. 
Installation
- Compatible with Prestashop 1.5.x

- Automatic

- Quick Setup
Frequently purchased together
Community developer Developed by

PrestaShop v1.5.0.0 - v1.5.4.1 Compatibility

Community developer Developed by

PrestaShop v1.6.0.4 - v1.7.2.1 Compatibility

Community developer Developed by

PrestaShop v1.6.0.4 - v1.7.2.1 Compatibility
About the developer
05/03/2011

PrestaShop member

France

Country
Question?
Need help?
This developer answers your questions in: