WordPress in CMS pages Module
Developed by
Community developer
PrestaShop
1.6.0.4 - 1.6.1.15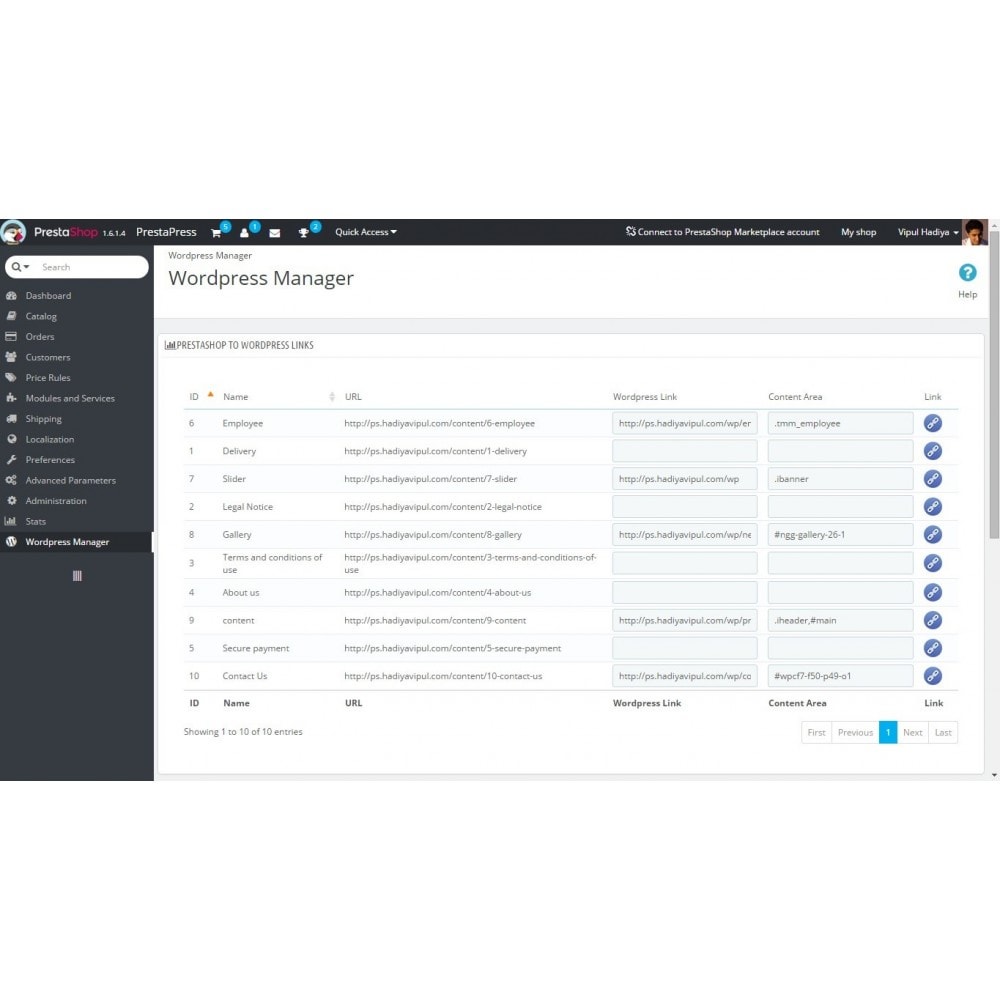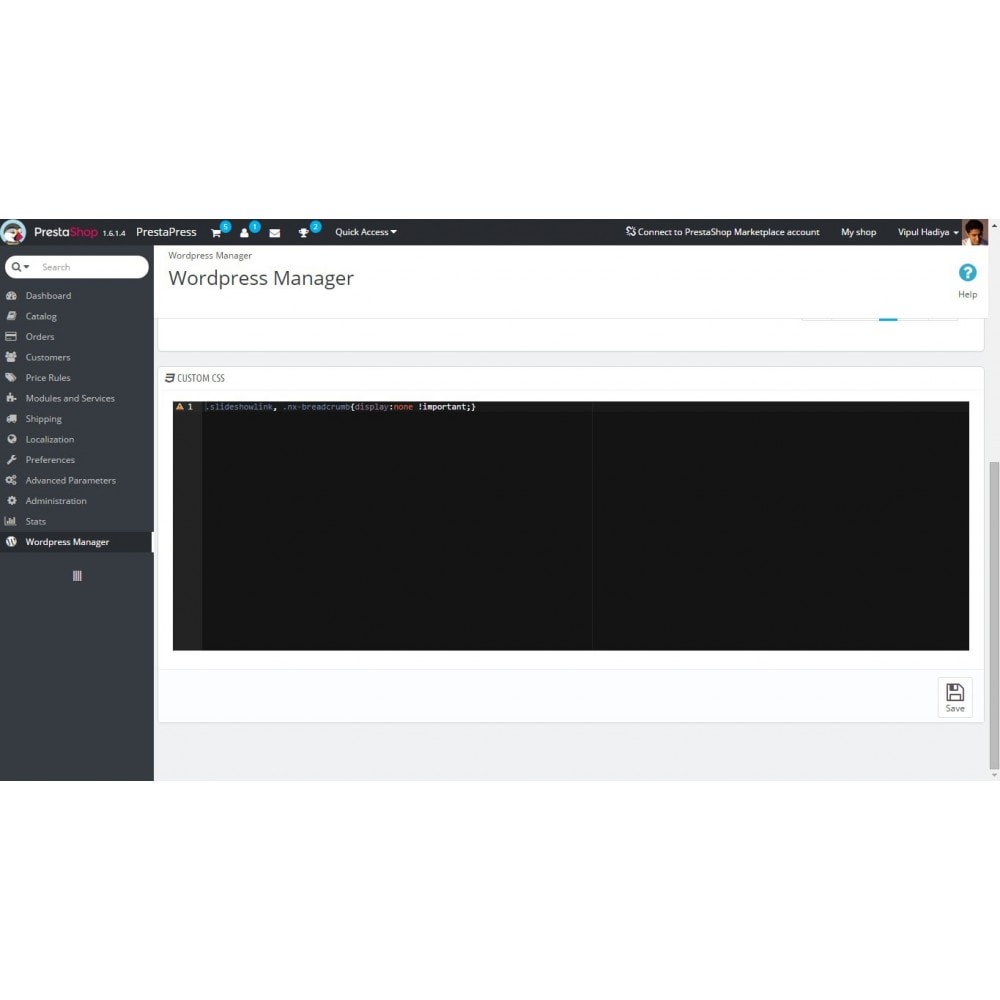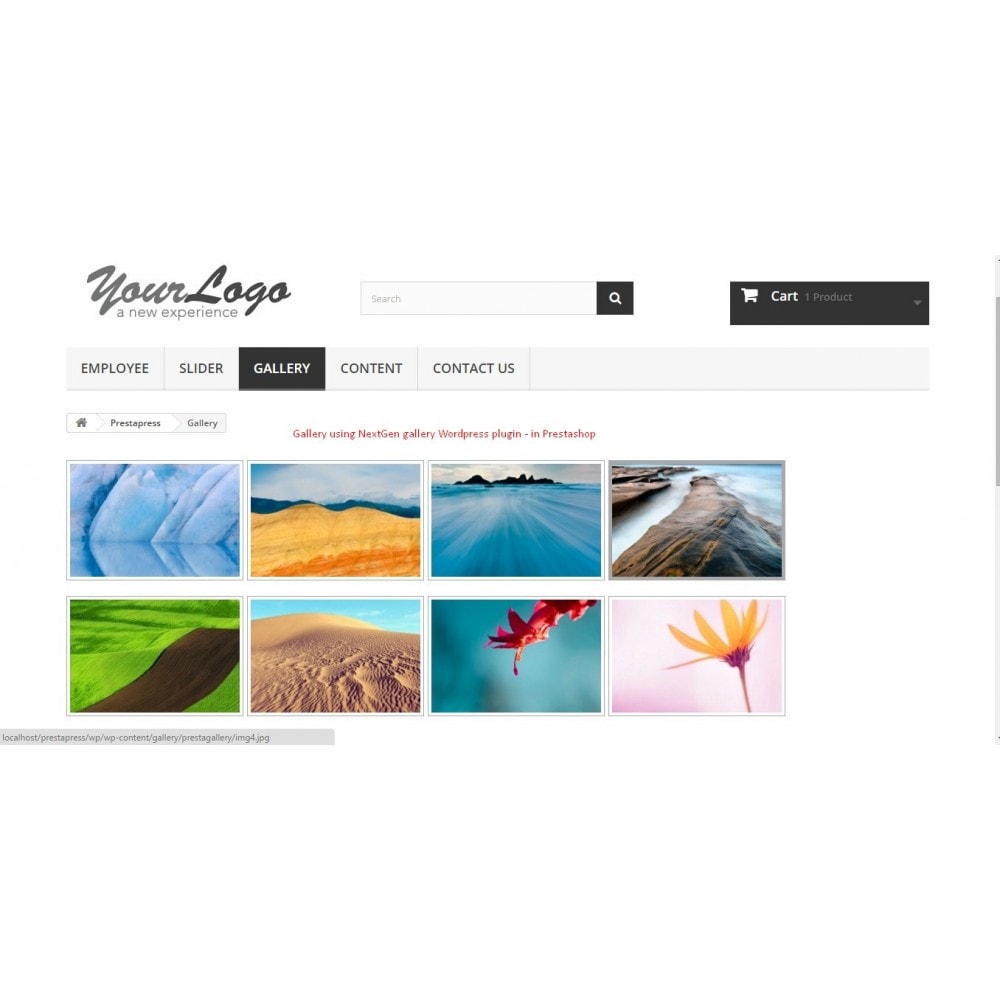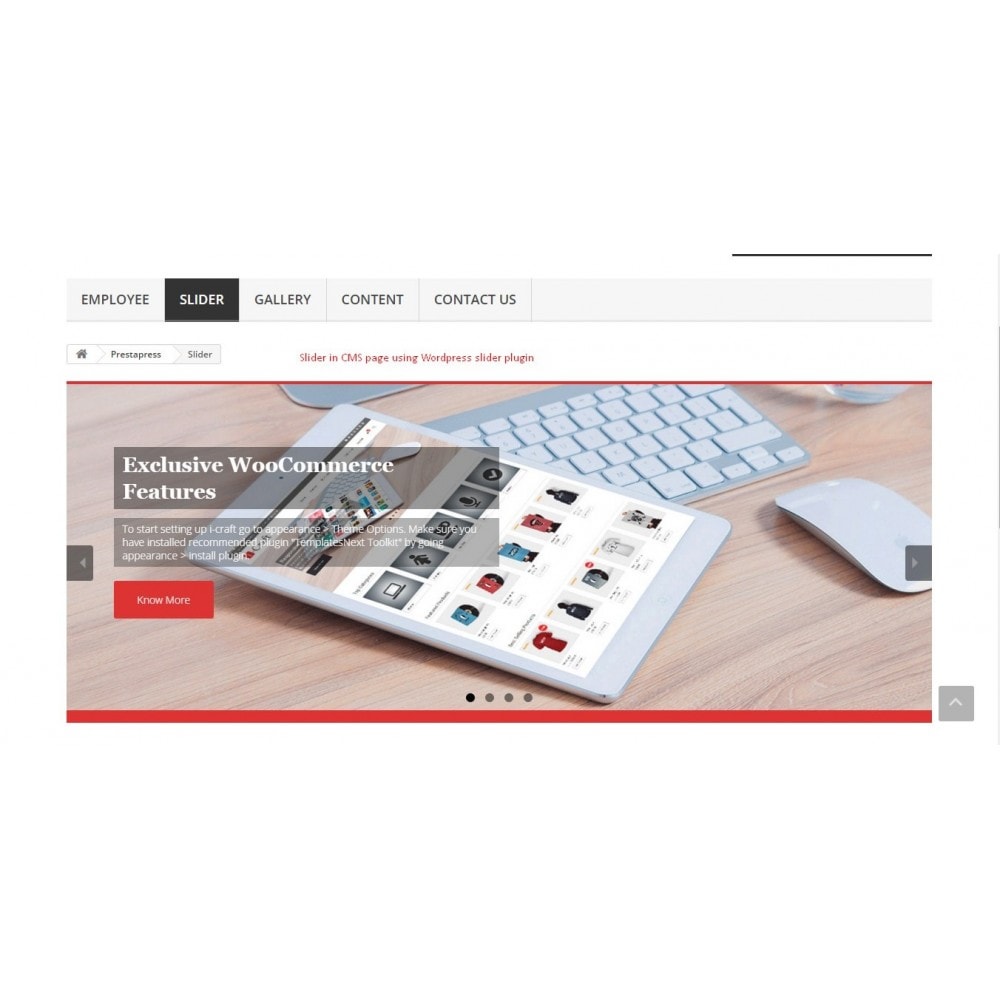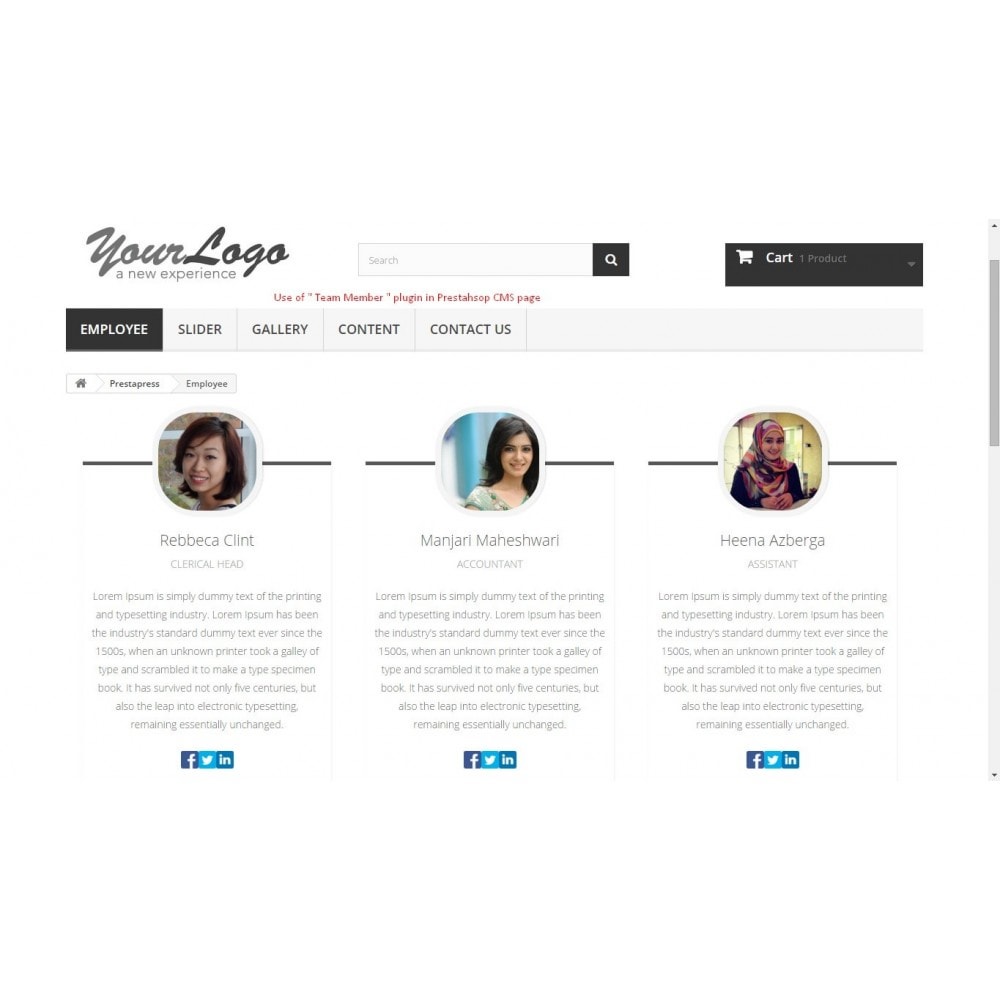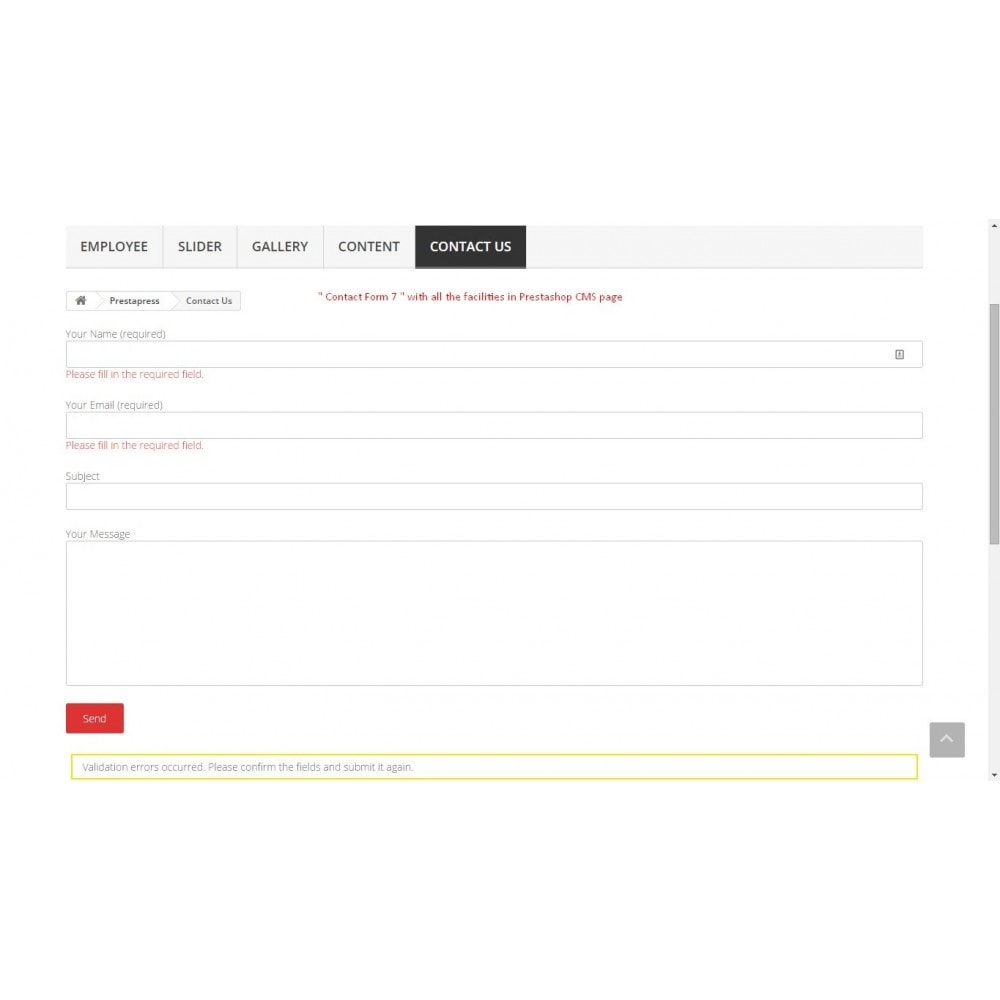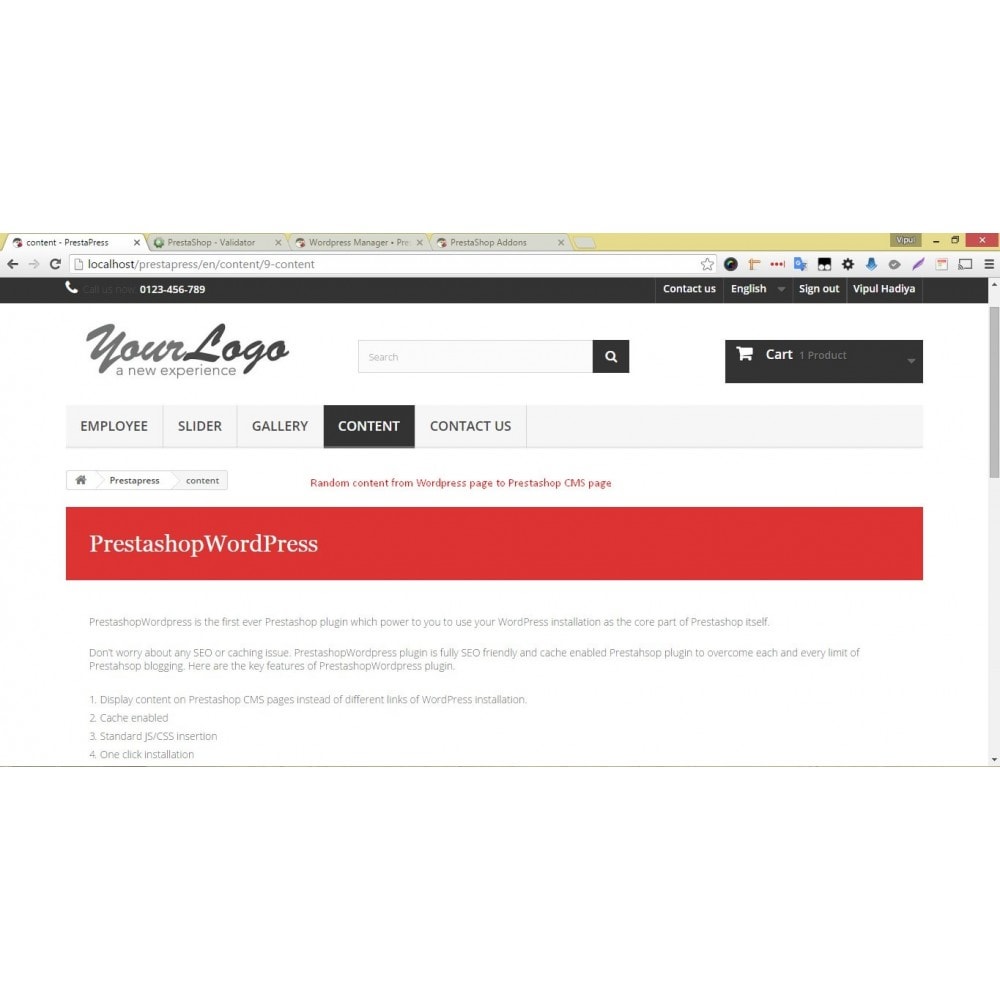 Overview
This module allow you to use any WordPress plugin as Prestashop module in Prestashop CMS pages. After installing this WordPress in CMS pages you can use any WordPress content plugins in your Prestashop CMS pages to enahnce your content.
What this product does for you
Traffic Optimize natural search (SEO) on all search engines
Use any your favorite WordPress plugin as Prestashop Module
You can save your budget up to 90% for CMS pages  / Content pages modules
Once you install this Prestashop WordPress Module, you can manage content from WordPress installation and content management from WordPress is insanely easy compare to Prestashop blogging feature.
Easiest content management
No need to install any other CMS / Blogging module. A single module will empower you to use any WordPress features.
Features
It is really easy to explain features of this Prestahsop module. Prestashop WordPress Module enables you to use any WordPress Plugin as Prestashop module in your Prestahsop store.
 Provide path of Wodpress page having any facility on it and it will be in your Prsetahsop thereafter.
You can write custom CSS rules from admin controller of this module to override any CSS rule or to avoid effect of any !imporatnt CSS from WordPress installation
You can select only selected area from WordPress page
Standard JS/CSS insertions and caching management
No iframe
Multi language support
No need to redirect user to WordPress installation content will be on native Prestashop instllation
As content will be on your Prestashop pages your header and footer of Prestahsop store will reamin same with search and all other Prestahsop modules like menu, cart and search and rest of all if you transplanted any.
Support and updates
You automatically get 3 months of support for this product.
For 90 days after your purchase, you can enjoy technical and feature support, as well as access to updates available for this product.
Installation
Like all other Prestashop standard module, go to your dashboard -> Modules & Services -> Modules & Services -> Add New Module and upload prestashopwordpress.zip module to your online store. Click on 'Install' button  and it will add one more tab 'Wordpress Manager' in left panel menu.

Now what you need ot do is install a wordpress CMS anywhere in your server. You can install it anywhere but what you need to know is it must be accessible by you. Now create pages in Wordpress whatver you want to see in CMS. No matter what it is. Just do it.

Once your Wordpress page is ready go to your Prestahsop Dashboard -> Wordpress Manager and find the CMS page where you want to show that created wordpress page. Simply paste link of Wordpress page and give the desired selector to select limited area like any class or ID or HTML tag itself. It is really easy to do and that's all.
 
Frequently purchased together
Community developer Developed by

PrestaShop v1.6.0.4 - v1.6.1.15 Compatibility

Community developer Developed by

PrestaShop v1.6.0.4 - v1.7.1.2 Compatibility

PrestaShop Developed by

PrestaShop v1.6.0.4 - v1.7.2.1 Compatibility
What's New in Version 1.0.0(02/22/2016)
About the developer
08/21/2014

PrestaShop member

India

Country
Question?
Need help?
This developer answers your questions in: