Advanced purchases Module
Developed by
Community developer
PrestaShop
1.6.1.0 - 1.6.1.17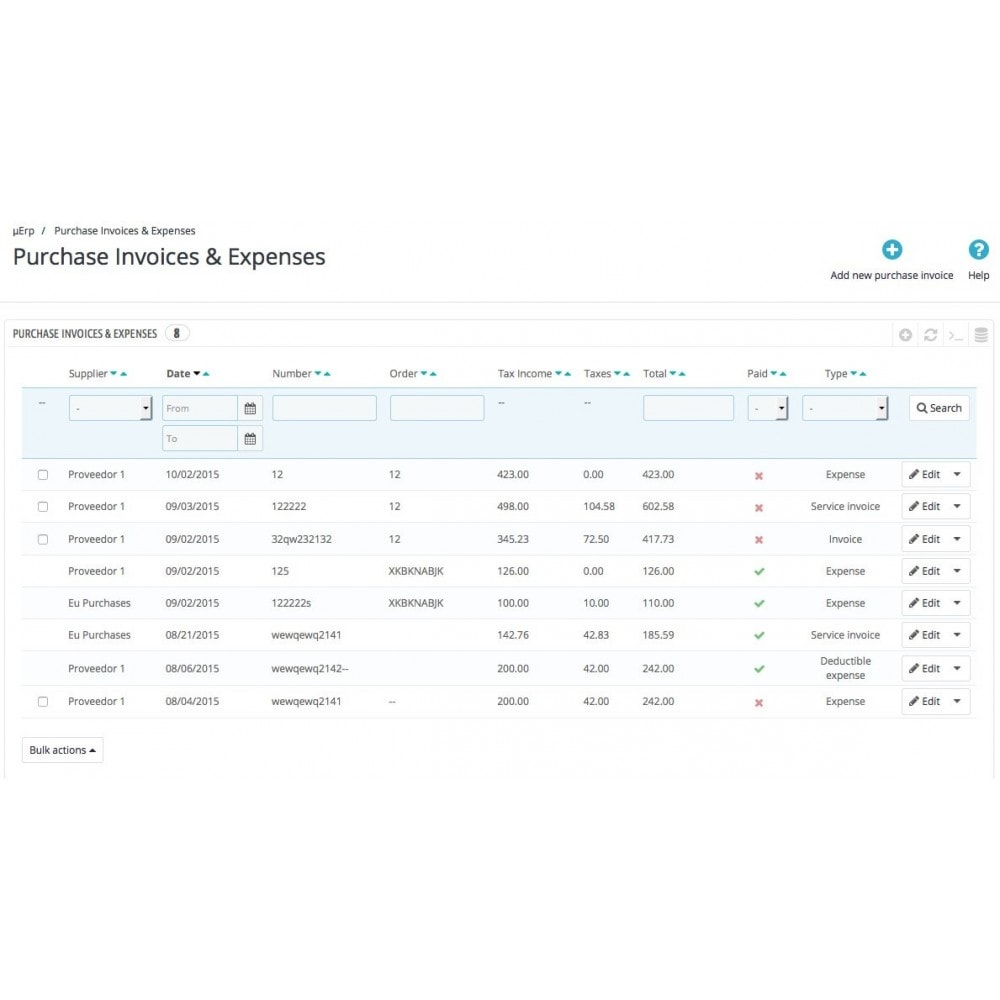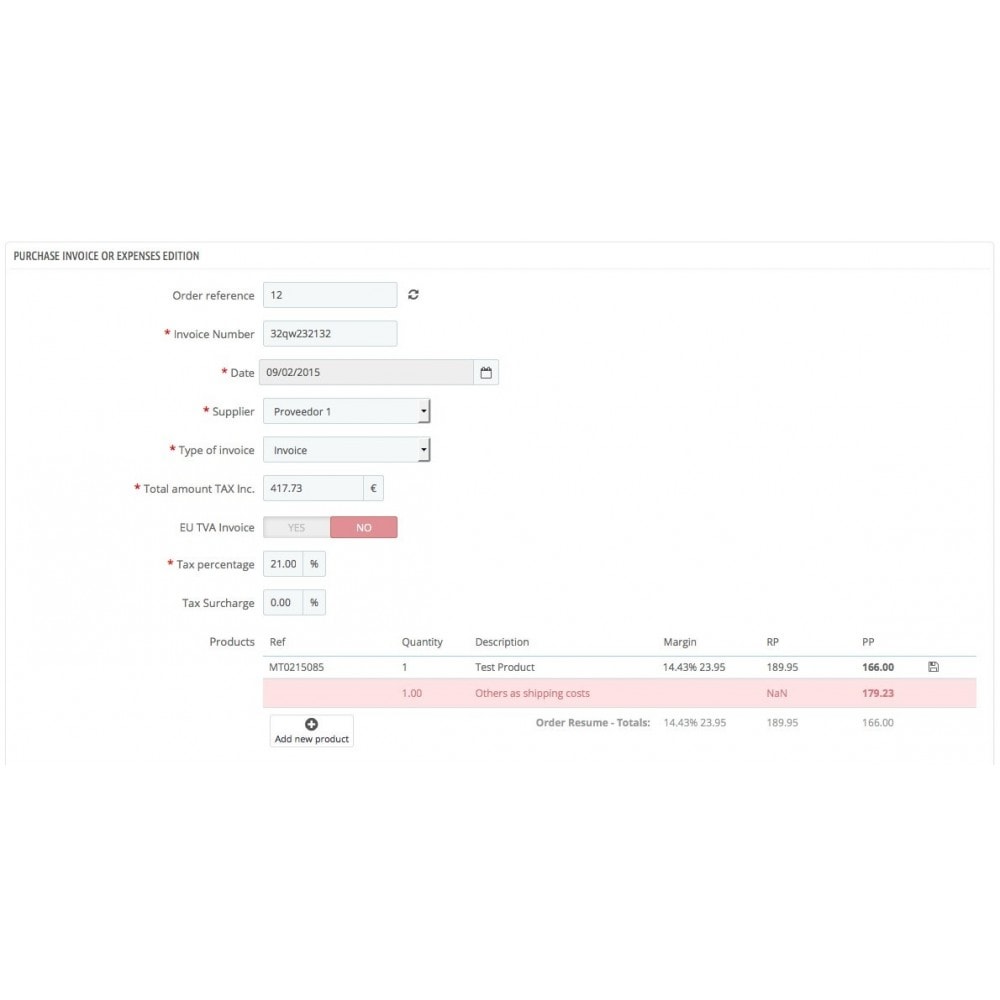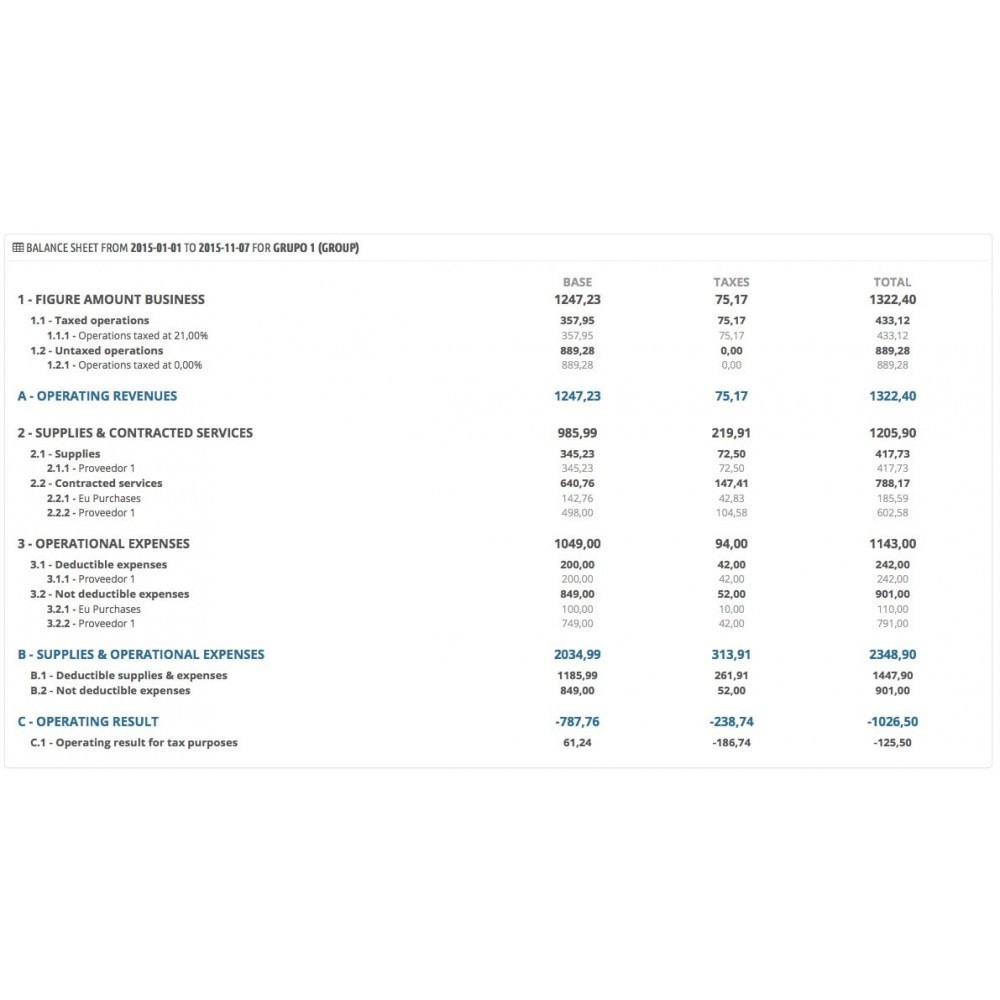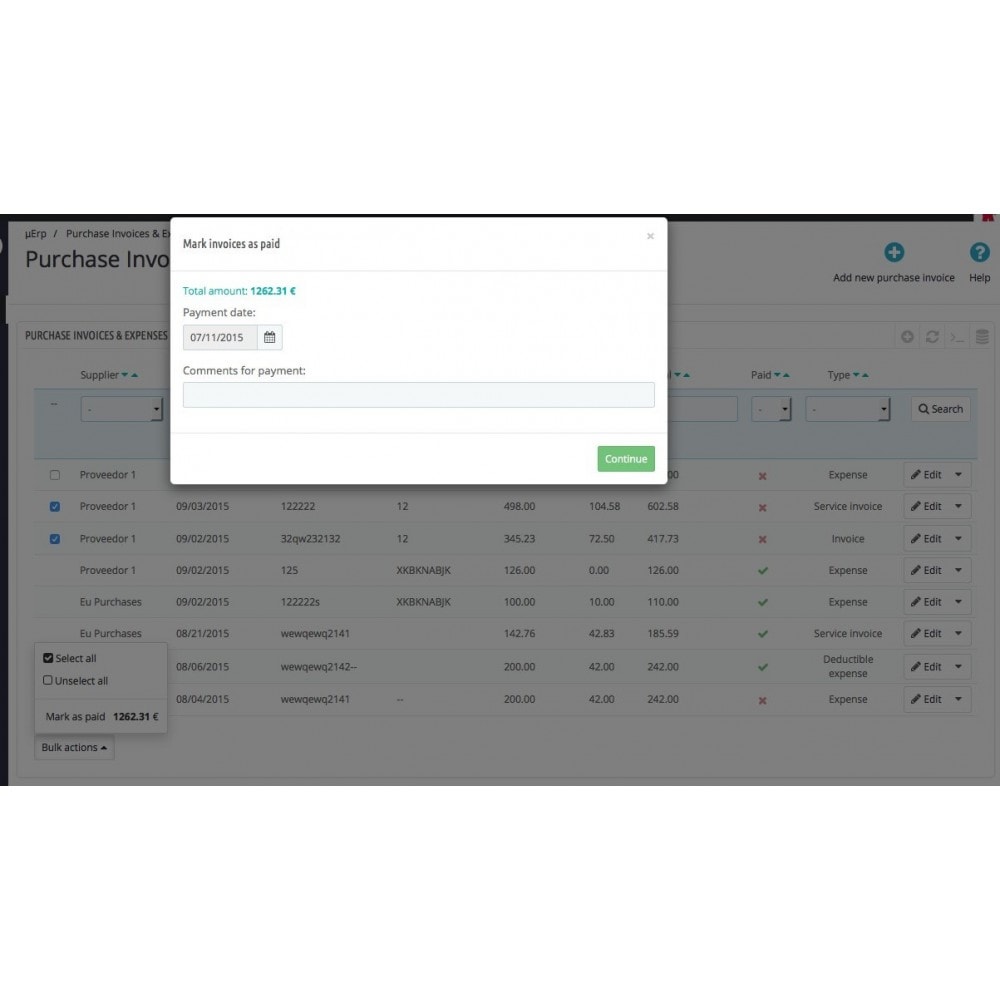 Overview
This module add a registry of purchase invoices to yours suppliers with a register of payments,allows you to track all your purchase invoices, expenses, etc, and have a payment registry of them, having a complete balance
 
What this product does for you
Productivity Improve customer service management
With this module you will have a registry of purchase invoices to yours suppliers, you will be able to know whether they have been paid or not, having an available and complete balance that you can use to pay your taxes. It will let you know the total amount of sales and purchases and any other kind of expenses. On top of this, each time you register a new invoice you will know if the amount of the invoice is correct considering the prices agreed with its supplier, letting you to take a rigorous control of your expense
 
Features
This module allows you to insert purchase invoices and have a complete balance sheet of your company. Indicating the order number and supplier, this module calculates the cost of purchasing with recorded prices for each product and supplier, indicating if the supplier invoice is correct or not. Multiple types of invoices are allowed like services, expenses, deductible expenses, and also a registry of payment of each invoice that allows to know the outstanding amount with each supplier at any time or if an invoice was already paid to supplier.
This module is compatible with our multienterprise module
 
Frequently purchased together
Community developer Developed by

PrestaShop v1.6.1.0 - v1.6.1.17 Compatibility

PrestaShop Developed by

PrestaShop v1.6.0.4 - v1.7.2.4 Compatibility

PrestaShop Developed by

PrestaShop v1.5.3.1 - v1.7.2.4 Compatibility
Support and updates
You automatically get 3 months of support for this product.
For 90 days after your purchase, you can enjoy technical and feature support, as well as access to updates available for this product.
Installation
Once the module is installed you must fill in the details of your suppliers because this module requires some additional data. For this reason it has its own suppliers editing system. Be sure to create your database of non-deductible expenses suppliers such banks or agencies that do not issue invoices. When you create an invoice, enter an order number to load all products of this order automatically. You can edit the description of each product and the quantity or price.
 
What's New in Version 1.0.0(11/23/2015)
About the developer
07/17/2015

PrestaShop member

Spain

Country
Question?
Need help?
This developer answers your questions in: