Hrefllag Tag for search engines and SEO Modul
Entwickelt von
Community developer
PrestaShop
1.5.5.0 - 1.6.1.17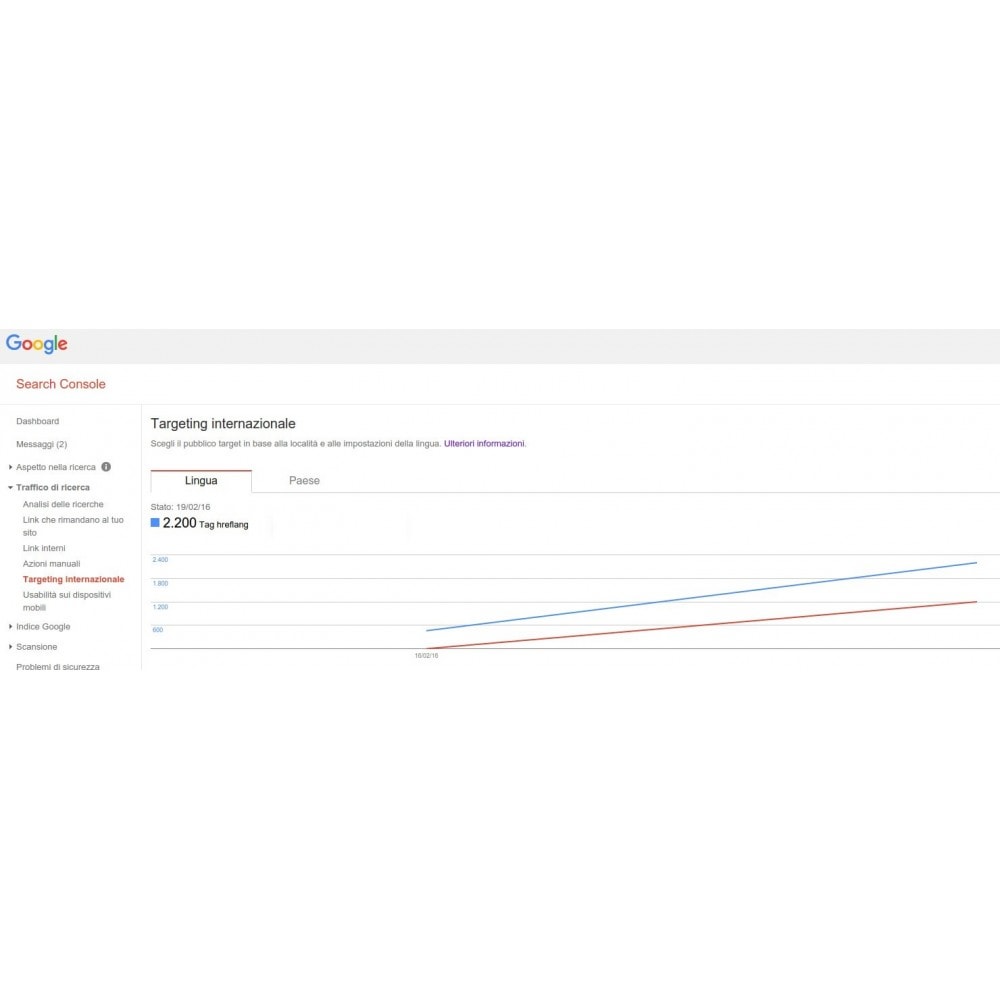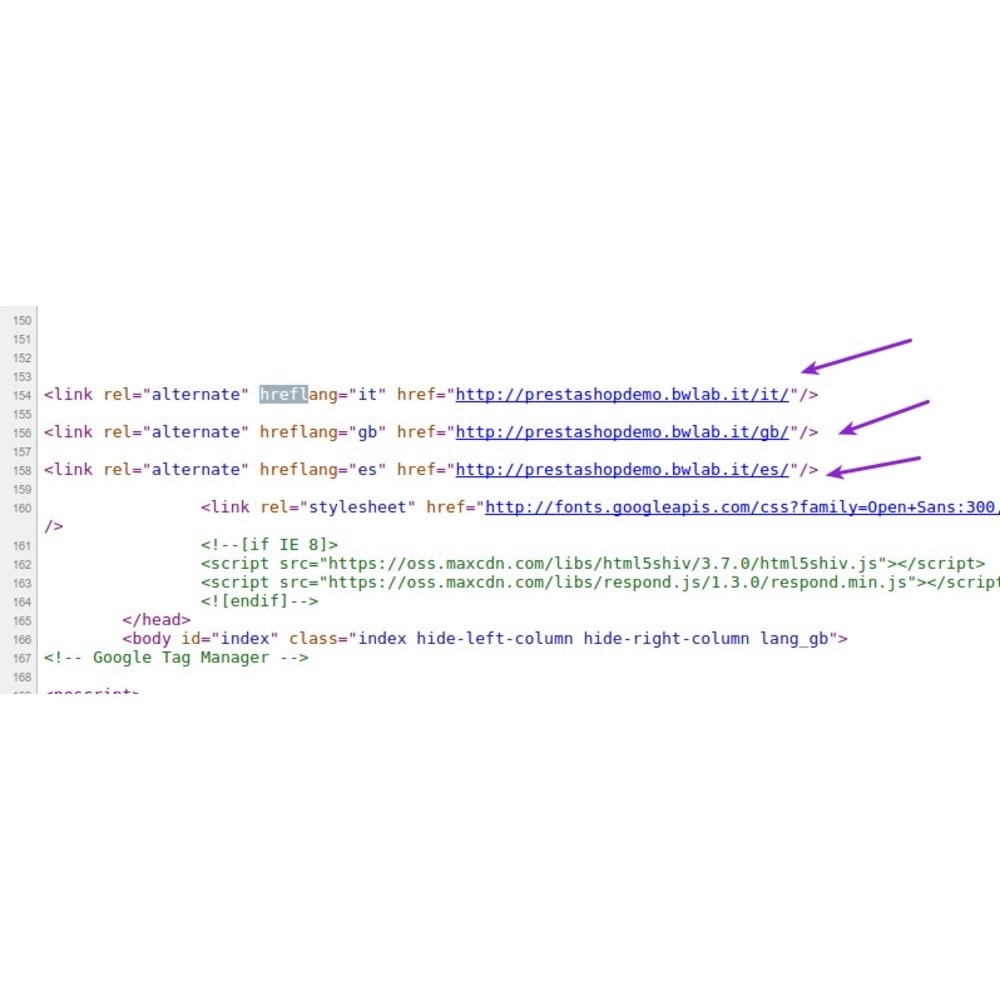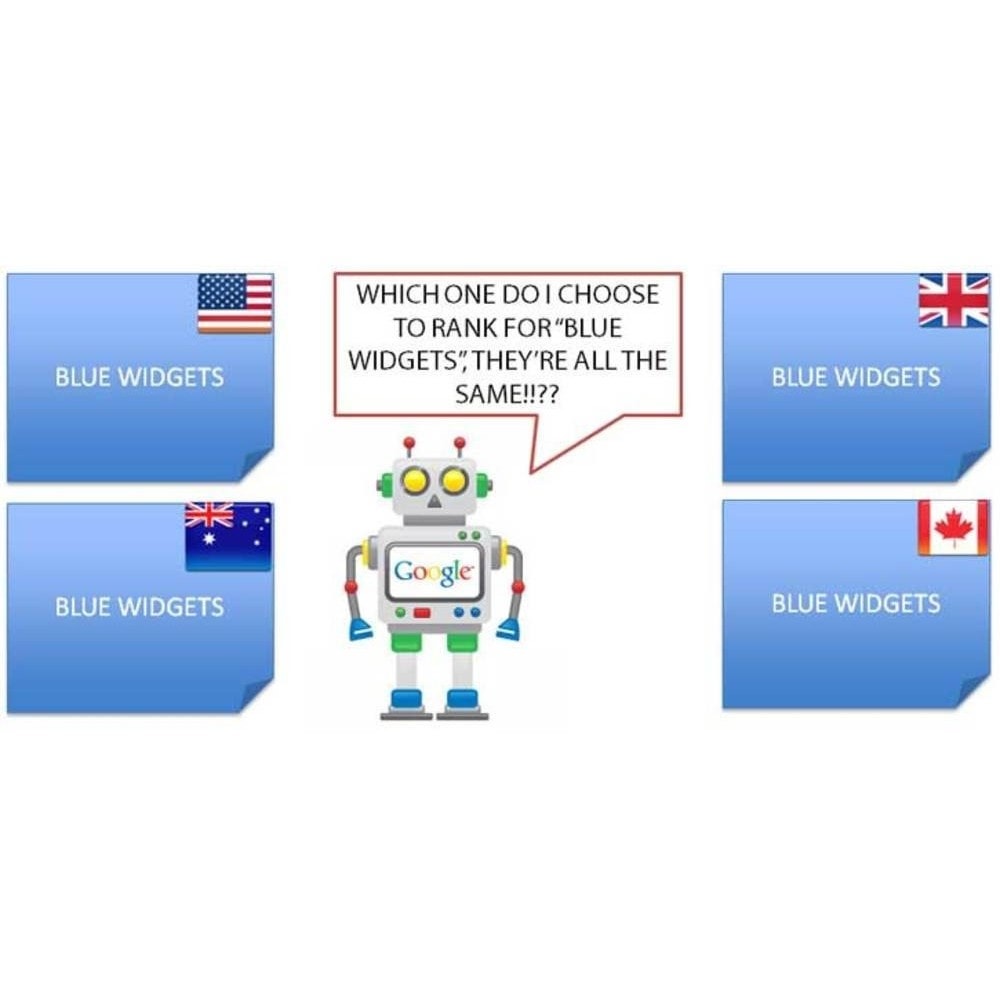 Kurzbeschreibung
Optimize natural serach (SEO).
Introduced by Google in December 2011, the hreflang tag allows you to show search engines what the relationship is between web pages in alternate languages: Optimize natural serach (SEO) 
Vorteile und Modulbeschreibung
Traffic Verbessert die Platzierung (SEO) bei allen Suchmaschinen
Optimize natural serach (SEO). It's useful when you've created content that's specific to a local audience. The hreflang tag adds a signal to search engines that a user querying in language "x" will want this result instead of a page with similar content in language "y".
 
Funktionsbeschreibung
Optimize natural serach (SEO). 
If you create a Spanish-language version of your English-language homepage, you would tag it as "Español" by using hreflang="es" so that searchers with an IP address that a search engine has reason to believe is in a Spanish-speaking country are served that page in Spanish instead of the English version. This can decrease your bounce rate and increase your conversions by making sure your target audience lands on the version of your page most appropriate for them.
Hreflang can also be used to show that you have content targeted toward variants of a single language. If that's the case, you can target your pages even more specifically by extending the hreflang tag with annotations that indicate which region the content is localized for, e.g. Spain (hreflang="es-es") versus Mexico (hreflang="es-mx"). This is particularly useful to geotarget users to control for variations in currency, shipping, seasonality, and culture.
 
Werden häufig zusammen gekauft
Community developer Entwickelt von

PrestaShop v1.5.5.0 - v1.6.1.17 Kompatibilität

Línea Gráfica Entwickelt von

PrestaShop v1.5.0.0 - v1.6.1.17 Kompatibilität

PrestaShop Entwickelt von

PrestaShop v1.6.0.4 - v1.6.1.17 Kompatibilität
Was Ihre Kunden schätzen werden
Optimize natural serach (SEO) and It allows you to find the content of the stop in their own language facilitating the purchase
Support und Updates
Sie profitieren automatisch von 3 Monaten Support für dieses Produkt.
Für 90 Tage nach dem Kauf können Sie sich über technischen und funktionalen Support sowie über Zugang zu verfügbaren Aktualisierungen für dieses Produkt freuen.
Option Installation
Upload the zip.
The module don't require configuration.
 
Neue Funktionen von Version 1.0.0(22.02.2016)
Über den Entwickler
05.09.2010

PrestaShop-Verkäufer

Italy

Land Region
Eine Frage?
Sie brauchen Hilfe?
Der Entwickler antwortet Ihnen auf